Mary has requested that the daily message be given each day to the world. It is read nightly at the prayer service from her Image Building in Clearwater, Florida, U.S.A. This is according to her request. All attempts will be made to publish this daily message to the world at 11 p.m. Eastern time, U.S.A.

---

We acknowledge that the final authority regarding these messages rests with the Holy See of Rome.

---
---
A Prayer for Intimacy with the Lamb, the Bridegroom of the Soul

Oh Lamb of God, Who take away the sins of the world, come and act on my soul most intimately. I surrender myself, as I ask for the grace to let go, to just be as I exist in You and You act most intimately on my soul. You are the Initiator. I am the soul waiting Your favors as You act in me. I love You. I adore You. I worship You. Come and possess my soul with Your Divine Grace, as I experience You most intimately.
---
Messenger: Include Our Lady of the Holy Spirit Center in 6:20 prayers.
---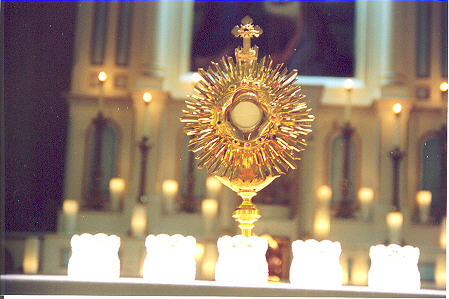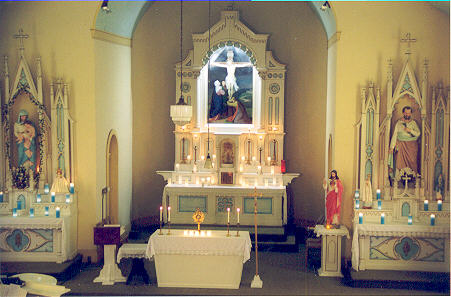 ---
Messenger: Come to China.
May 12 - 14.
12:00 noon May 12 to 12:00 noon May 14.
Special Rosary 12:00 noon May 13.
May 13, 2000 marks the 83rd anniversary of Fatima.
At 12:00 Indiana time there will be a special rosary at 12:00 noon to celebrate this event where a church full of people will pray until 5:00 p.m.
Mary appeared at Fatima on May 13, 1917 for her first apparition.
---
Jesus speaks: I desire the index for Blue Book IV be printed of the titles of messages already published.
I love you, Jesus.
---
Table of Contents for Blue Book IV
July 1, 1994
I Accept Myself - I Am The Father's Creation
July 2, 1994
The Holy Spirit
July 4, 1994
The Father, Son And Holy Spirit And Mary Love You
July 5, 1994
Live Our Lives In The Rosary. Experience Our Sufferings.
July 5, 1994 6:30 p.m.
The Statue Of The Sorrowful Mother Was Lit Up
July 6, 1994 6:30 p.m.
She Was Aglow, All In White
July 9, 1994 6:30 p.m.
Mary's Statue Became Illuminated
July 9, 1994
I Must Forgive All To Have Peace
July 11, 1994
Love Me First Above All Things
July 12, 1994 1:49 a.m.
Pray The Rosary At 6:30
July 13, 1994 After Mass
Both Bare Wood
July 14, 1994
Jesus Died That We All Might Live
July 14, 1994
The Rosary
July 15, 1994
Re-enact Our Lives In The Rosary
July 16, 1994
Be Grateful My Child, for the Blessings I Send You
July 16, 1994
Love All Persons
July 16, 1994
The Father
July 16, 1994
Where Are You Going?
July 17, 1994
Spirit, Open Me To The Love Of God Within Me
July 17, 1994
Would Christ Act As I Am Acting
July 25, 1994
You Are The Temple of God
July 28, 1994
Pounding Heart
July 28, 1994
Jesus Loves You this Day
July 28, 1994
Reach Out With the Hands of Love
July 29, 1994
Stay Ever Pure in My Heart
August 1, 1994
Pray For The Success Of The Priestly Newsletter - Shepherds of Christ
August 10, 1994 After Mass, Fr. Smith's Chapel
And Their Eyes Peered Into One Another's Eyes
August 11, 1994
I Watched You
August 13, 1994
Be Me To Your Brothers
August 16, 1994
Focus On This Love. Silence Satan.
August 16, 1994
No One, Nothing Can Ever Stop My Interior Relationship With God And Mary
August 18, 1994
The Oneness Between Mary and Jesus
August 20, 1994
My Sufferings Were For You, Child
August 21, 1994
Am I Acting Like Christ To My Brothers?
August 21, 1994
Experience My Love Poured Out To You This Day
August 22, 1994
When I Received The Blows I Thought Of You
August 23, 1994
Let Me Lead You To Such Union With God
August 25, 1994
Mold Me Into Your Instrument To Spread Your Love
August 25, 1994
You Are The Unique Creation Of The Father
August 25, 1994
You Are Given Such Honor By God
August 27, 1994 - After Communion - Priests' Residence Chapel
Her Face Tells The Story Of The Horror She Saw
August 28, 1994
Strive Always To Serve The Father
September 1, 1994 - After Communion
Promote The Rosary
September 1, 1994
They Need These Messages
September 3, 1994 - After Communion
I Am Sorrowful To Know The Hearts Of Men
September 3, 1994
He Thought Of Us - And Endured All He Had To Suffer
September 3, 1994
You Will Stand As A Mighty Oak
September 3, 1994
I Cry For The Souls
September 5, 1994
One In Him
September 8, 1994
Focus On This, My Presence
September 8, 1994
Agonies Of The Heart, The Greatest Of All Agonies
September 9, 1994
Be The Light That Shines In The Darkness
September 10, 1994
Mary With All Her Memories
September 10, 1994
He Gave That You Might Live
September 10, 1994
Mary's Heart
September 17, 1994- Holy Spirit Center 7:00 a.m.
Looking At The Pieta
September 17, 1994
This Is A Special Day For The Blue Book
---
May 9, 2000 - Second Message
Messenger: Jesus wishes the following Blue Book IV messages to appear:
---
July 30, 1994 - My Life Is Your Life to Follow

Jesus speaks: Come unto Me all who are weary and find rest for your soul. Be an empty vessel so My love can flow through you as an open pipe. You must rid yourself of all guilt imposed on you by the devil. Pray for humility to know the truth and deal with the truth. Forget your failings after you have confessed them. I am the Good Shepherd, I know Mine and they follow Me. My life is your model to follow, study Me and My ways and pray to Me constantly.

I am the Good Shepherd, I tend to My sheep. You are guarded. I go with you and give you all you need.

Do not stray, stay close to Me and follow Me. Do not look to the world. Keep your focus on Me.

Oh, I love you with the tenderest of all hearts. Oh, I am your most precious Jesus. Meditate on My life in the rosary, all 15 decades. Live My life and that of My Mother in your actions.

Messenger: I feel their oneness in heart. I feel this unity so strong today. To be with Him is to be united to my Mother. I am not dealing with Him alone. She is there, united to Him.

Jesus speaks: I am the Good Shepherd, I know Mine and they follow Me. Open your heart to My ways, not what you think is the way, but what My ways are for you this day..

Your children need your attentiveness. You want to please them and let them do their thing. You obey Me, they obey you. You need time alone with them every day. You need to play with them everyday. Treasure our moments together and being with your children.

I am Jesus, your ardent lover. I love you when you are doing all things. You must be with them and realize how close I am when you are doing the will of the Father.

I am with you when you play games. I am with you all day, very close, inside of your heart. My Heart beats as one with yours. You are My beating heart in this world. Spread My love to all. Your job is to love, to see My loved ones, to smile and be Me to those you touch. Love given to your brothers is of utmost importance.

I love you, I love through you. Ask yourself, how would Christ treat this person, beloved creation of My Father?

You are here to love God with your whole heart and love your neighbor as yourself. Doing My will is doing your duties. You love to pray, but you must take care of yourself and your family.

You are My hands. You are My Heart. You are Me to this world. I need you to interact with people, even though you would rather pray and be alone with Me. You are My body to this world. Act as I would act. Love for Me, My sweet one. You are My Heart beating in this cold world.

I am close to you at every moment, no matter what you are doing.

I am your precious Jesus, forever by your side and in your heart and ardently on fire for love of you. Love for Me! First and foremost - always love.
---
July 30, 1994 - After Communion - St. Gertrude's Church

I Receive the Same Jesus That Died for Us

Messenger: I love Jesus so much. After Communion I wanted to be so close to Him and for Him not to leave. I was filled up with such longing, intense longing, wanting more.

Oh, how, sweet Jesus, do I ever tell you, God, that I love you? You are truly God and you come and dwell inside of Me. I am filled with such emotion to realize you are here and to know Who you are.

I realized this is truly Jesus Who died on the cross and called out from the cross to His Father. This is He, inside of me, that same, exact person. God inside of me! Filled with such emotion, wonder, excitement, longing for more knowledge of Him, to the point of tears, I could hardly stand it to realize this is truly the same Jesus Who was on the cross.

I felt the consecrated Host on my tongue and knew it was the very Jesus Who died on the cross. I could hardly stand it. I love you, Jesus, so much. I love You, I love You, I love You!

My heart pants for love of God. He is truly God. Mary is so close to Him. I feel her union when I say His name.

The more I pray the rosary, the more I see them so united. To be united to Jesus is to be united to Mary.

This, I feel so intensely in my heart. I can't even put it on paper. I love her so much that when I get near her statue I cry.

She is truly calling us to her Son. To pray the rosary is to unite in a special way with Them. The rosary lives in my day, the mysteries of Their lives are in my thoughts. It is so wonderful to be united to Them in my life. I love Them so much.

They are truly with us. Realizing this presence is drawing me ever closer to Them. I run to Them when I want to cry or express my joy, They are so real to me. They never ever leave. They love us so much. I love Them so much, my pen is unable to write even a minute amount of my heartfelt feelings.
---
Mary's Message from the Rosary of August 27, 1996
Mary speaks: I stood beneath the cross of my Son, and my Heart was in such pain for I saw Him before my eyes. I saw Him covered with blood. I saw Him die. My Heart, my children, my Heart to watch my Son, but my Heart, my Heart, how I suffered for my little children of the world that give in to this world and give up the love of my Son. O my little children of light, I give you this message. Carry this light into the darkness for your Mother Mary, for I stood beneath the cross and I cried. I cried for the little ones. I cried for the young ones, the ones that do not care and will lose their souls. How do I make you see for you will not listen to me? What can I do? I come. I appear. I beg. I plead. I give you these gifts from my Son, and you reject me. I do not deliver messages very often anymore for I have been ignored. The message is the same. You do not read the messages I have given to you. Please help me. Help the little children. I appear. I appear. I appear, and I am ignored. I stood beneath the cross, and I cried. I cried, and my Heart was in such anguish for my little children, for I am searching for them this day as I searched for the Child Jesus. Please, please help me. I cannot hold back the hand of my Son any longer. I am Mary, your Mother. I ask you to help my children. You are my children of light.

Song: O Lady of Light, shining so bright, be with us this day, guiding our way, O Lady, O Lady of Light.

Mary speaks: I appear to you as Our Mother of Sorrows.
(End of Mary's Message)
---
MY VALENTINE FOR JESUS AND MARY
AND THE WORLD

I _________________ give my heart to
You Jesus and Mary on this day
_________________
I promise to help spread the devotion to
the Hearts of Jesus and Mary.
---
Question for married couples and others in intimate relationships:
Q: How do I feel when I am upset and you will not listen or even try to understand in love?
---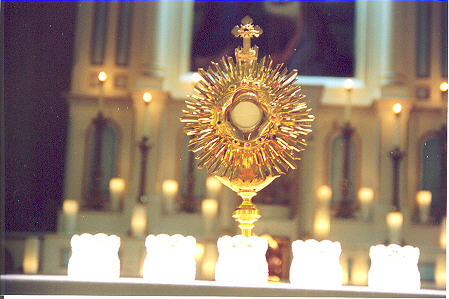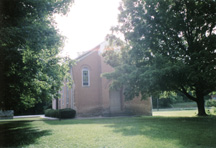 ---
Special Adoration
Jesus speaks: June 11, 2000 - June 14, 2000
Come to China, Indiana
Come any time to pray before the Blessed Sacrament for the priests, the Church and the world.
You can come for several days for special prayer.
China is a place of prayer, I want you to come and pray.
The feast of St. Anthony's is June 13.
There will be a special celebration for the apostles on this day. There will be a church full of people praying between 12:00 and 5:00 Indiana time.
---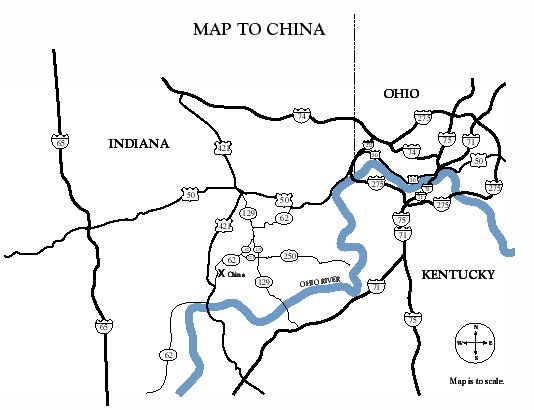 ---
Jesus speaks: Special Rosaries are held in Florida on the 5ths.
There will be a special rosary on June 5th in Florida.
---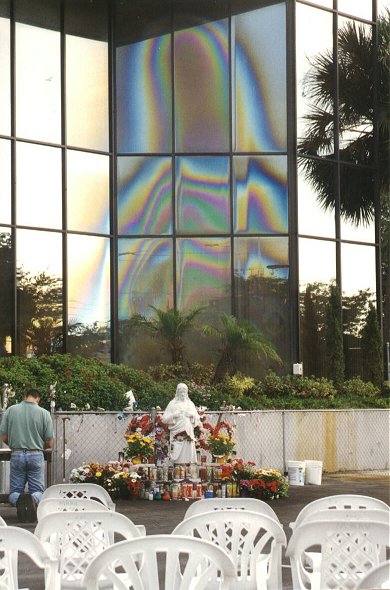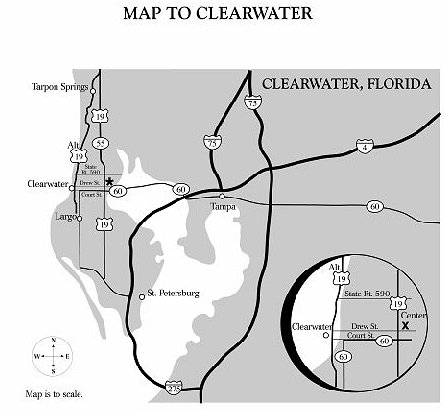 ---
Jesus speaks: On the 17th of each month there is a social gathering in Morrow.
I ask you to especially come in June to the prayer services June 5, June 11 - 14.
June is the month of My Sacred Heart - come and pray for your priests, the Church and the world, come and pray for the Reign of My Sacred Heart. I love you, Jesus.
Phone numbers:
Morrow Center - 1-888-211-3041 or 513-932-4451
Florida Center - 727-725-9312
China Cener - 812-273-8405
---
---
---
Copyright © 2000 Shepherds of Christ.
Rights for non-commercial reproduction granted:
May be copied in its entirety, but neither re-typed nor edited.
Translations are welcome but they must be reviewed for moral and theological accuracy by a source approved by Shepherds of Christ Ministries before any distribution takes place. Please contact us for more information.
All scripture quotes are from the New Jerusalem Bible, July 1990, published by Doubleday.
Revised: May 9, 2000
URL: http://www.SofC.org
Contact Information for Shepherds of Christ
Email: info@SofC.org
---
Shepherds of Christ Ministries
PO Box 193
Morrow, Ohio 45152-0193

Telephone: (toll free) 1-888-211-3041 or (513) 932-4451
FAX: (513) 932-6791