A game of wills — will you obey God or
act against God's will

God is the most perfect
community of love

What is my response to what
God asks of me

What should it be —

God created a world from the
goodness of His Heart —

This world is not the world
God had in mind —

God has called us to send these
messages to the world —

The Blue Books the Mighty Medicine —

Freedom —

Obedience is to be freely given —

God has a will —

God created us with other wills —

God desires love —

God wants our will to be
freely given in doing His
will —

Obedience is a response in
love to God

The angels rebelled —
They said — the ones who fell

"I will not serve"

Turning in on oneself —

I have my own will

Darkness and pride —

A Soul made for God —
served themselves

Hatred replaced love
_____________________________

A state of misery

Rebellion against God —
His order, His love —
Received June 26, 2009
From The Spiritual Exercises of St. Ignatius,
by Louis J. Puhl, S.J. p. 12
23. FIRST PRINCIPLE AND FOUNDATION
Man is created to praise, reverence and serve God
our Lord, and by this means to save his soul.
p.11

21. SPIRITUAL EXERCISES

Which have as their purpose the conquest of self
and the regulation of one's life in such a way that
no decision is made under the influence of any
inordinate attachment
Prayer of St Ignatius

Soul of Christ, sanctify me
Body of Christ, save me
Blood of Christ, inebriate me
Water from the side of Christ wash me
Passion of Christ, strengthen me
O good Jesus, hear me
Within Thy wounds hide me
Permit me not to be separated from Thee
From the wicked foe defend me
at the hour of my death call me
and bid me come to Thee
That with Thy saints I may praise Thee
For ever and ever. Amen.
Prayer from St. Ignatius

Lord, teach me to be generous.
Teach me to serve you as you deserve;
To give and not to count the cost;
To fight and not to heed the wounds;
To toil and not to seek for rest;
To labor and not to ask for any reward,
Save that of knowing
that I am doing your will.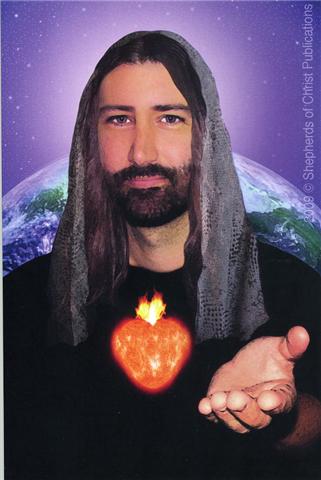 Prayer for Union with Jesus

Come to me, Lord, and possess my soul. Come into my heart and permeate my soul. Help me to sit in silence with You and let You work in my heart.

I am Yours to possess. I am Yours to use. I want to be selfless and only exist in You. Help me to spoon out all that is me and be an empty vessel ready to be filled by You. Help me to die to myself and live only for You. Use me as You will. Let me never draw my attention back to myself. I only want to operate as You do, dwelling within me.

I am Yours, Lord. I want to have my life in You. I want to do the will of the Father. Give me the strength to put aside the world and let You operate my very being. Help me to act as You desire. Strengthen me against the distractions of the devil to take me from Your work.

When I worry, I have taken my focus off of You and placed it on myself. Help me not to give in to the promptings of others to change what in my heart You are making very clear to me. I worship You, I adore You and I love You. Come and dwell in me now.
From The Spiritual Exercises of St. Ignatius,
by Louis J. Puhl, S.J. p. 25

46. PRAYER. In the preparatory prayer I will beg God
our Lord for grace that all my intentions, actions,
and operations may be directed purely to the
praise and service of His Divine Majesty.
Jesus: When I called to you
How did you answer
"I want my will" or "I want Your will God"
Genesis 17: 1, 9-10, 15-22
When Abram was ninety–nine years old Yahweh appeared to him and said, 'I am El Shaddai. Live in my presence, be perfect,
God further said to Abraham, "You for your part must keep my covenant, you and your descendants after you, generation after generation. This is my covenant which you must keep between myself and you, and your descendants after you: every one of your males must be circumcised.
Furthermore God said to Abraham, "As regards your wife Sarai, you must not call her Sarai, but Sarah. I shall bless her and moreover give you a son by her. I shall bless her and she will become nations: kings of peoples will issue from her." Abraham bowed to the ground, and he laughed, thinking to himself, "Is a child to be born to a man one hundred years old, and will Sarah have a child at the age of ninety?" Abraham said to God, "May Ishmael live in your presence! That will be enough!" But God replied, "Yes, your wife Sarah will bear you a son whom you must name Isaac. And I shall maintain my covenant with him, a covenant in perpetuity, to be his God and the God of his descendants after him. For Ishmael too I grant you your request. I hereby bless him and will make him fruitful and exceedingly numerous. He will be the father of twelve princes, and I shall make him into a great nation. But my covenant I shall maintain with Isaac, whom Sarah will bear you at this time next year." When he had finished speaking to Abraham, God went up from him.
Matthew 8: 1-4
After he had come down from the mountain large crowds followed him. Suddenly a man with a virulent skin-disease came up and bowed low in front of him, saying, 'Lord, if you are willing, you can cleanse me.' Jesus stretched out his hand and touched him saying, 'I am willing. Be cleansed.' And his skin-disease was cleansed at once. Then Jesus said to him, 'Mind you tell no one, but go and show yourself to the priest and make the offering prescribed by Moses, as evidence to them.'
R. We see with our little vision —
Life moves on in petty pace
Babies grow and marry and have children —
these children marry then and those once
babies are now grandmas and grandpas
and dies
Jesus: It is fruit I want from your life —
When you do the will of God you
bear fruit for My Kingdom —
When you do your own will opposed to My
will you do not bear fruit for
My Kingdom
Hail Mary
Hail Mary, full of grace, the Lord is with thee; blessed art thou among women, and blessed is the Fruit of thy womb, Jesus. Holy Mary, Mother of God, pray for us sinners, now and at the hour of our death. Amen.
1 Corinthians 15: 20-28
In fact, however, Christ has been raised from the dead, as the first-fruits of all who have fallen asleep. As it was by one man that death came, so through one man has come the resurrection of the dead. Just as all die in Adam, so in Christ all will be brought to life; but all of them in their proper order: Christ the first-fruits, and next, at his coming, those who belong to him. After that will come the end, when he will hand over the kingdom to God the Father, having abolished every principality, every ruling force and power. For he is to be king until he has made his enemies his footstool, and the last of the enemies to be done away with is death, for he has put all things under his feet. But when it is said everything is subjected, this obviously cannot include the One who subjected everything to him. When everything has been subjected to him, then the Son himself will be subjected to the One who has subjected everything to him, so that God may be all in all.
---
R. In the first reading we read the story of Abraham
God changed Abrams' name to Abraham
God changed Sarai's name to Sarah —
Whenever there is a name change —
a person is destined for a special thing —
Abraham became the father of many nations
Sarah means princess —
God would make Abraham the father of
many nations
Now Abraham and Sarah had a child
Isaac —
(Isaac means laughter)
He will carry on for Abraham —
God made a covenant with Abraham
"I will be your God
You will be my people"
Whoever builds his life on rock, on the
the instructions God gives us — our
life will be solid —
Physical healing is secondary to spiritual
healing —
He shows us lepers so we see healing —
physical — so we will realize
about spiritual healing —
God wants us to do what He wants us
to do
Doing God's will is paramount in the
spiritual life
God is with us
God knows our struggles and wants
to help us
We must endure the suffering if it
is God's will
We must die to our selfish,
self-focused ways
To follow Jesus who showed us
His life — His way of life
was a life of service and obedience —
God calls us in our vocation to serve
willingly —
to love the Holy Spirit
Jealousy, anger, unloving, selfish ways
are impure ways —
Our hearts are to be pure and loving —
not wanting affection for ourselves
from other people to morbidly
demand our way to be served —
not serving and not loving as we should in our vocation
Jesus died for us
Jesus gives us Himself in the Eucharist —
Jesus is truly present in the tabernacle
Jesus is exposed — 24 hours in China —
what a gift —
The Divine Almighty God is the head of
our church in China, Indiana.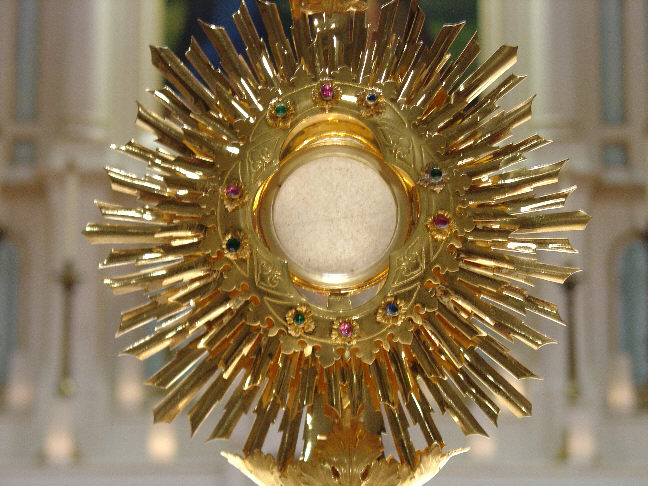 What a gift —
Jesus: The time is nigh —
You are on a journey to learn to serve Me and
love Me more
Your life is really short
How did you learn obedience?
How did you do God's will?
How did you serve others in love — or
serve them to gain something for yourself?
How do I reach you?
Every day you are one day closer to eternity.
Have you run your life and ignored God's will for you?
Have you taught yourself that you are in
charge and like a
bull in a China shop —
you see your plan — your way — you
control
My way is to do the Father's will
Mary is the perfect handmaid of the Lord
Mary served the heavenly Father
Mary served Me —
Mary is the Spouse of the Holy Spirit —
Luke 1: 46-55
And Mary said:

My soul proclaims
the greatness of the Lord
and my spirit rejoices
in God my Saviour;
because he has looked upon
the humiliation of his servant.
Yes, from now onwards
all generations will call me blessed,
for the Almighty
has done great things for me.
Holy is his name,
and his faithful love extends age after age
to those who fear him.
He has used the power of his arm,
he has routed the arrogant of heart.
He has pulled down princes
from their thrones
and raised high the lowly.
He has filled the starving with good things,
sent the rich away empty.
He has come to the help
of Israel his servant,
mindful of his faithful love
—according to the promise
he made to our ancestors—
of his mercy to Abraham
and to his descendants for ever.
R. Dear God help me to serve You as You
deserve to be served —
to give and not to count the cost —
Help us in the Shepherds of Christ to realize we are
here to give service to you
to show the world peace —
to have peace and love and obedience
in US
We have been called to bring this great
Era of Peace
We have been called to bring unity
through spreading the consecration
to the Hearts of Jesus and Mary
We have been given the Blue Books to
fill the hungry souls
Oh God help us do this
Give us the prayer support and funds
we need this day
Oh God please hear our prayer —
Jesus: Where is your hurry?
Man is called to love and serve Me in
their vocation, but the devil
tempts you to look somewhere
else to fill you
I give you all you need
Bloom where you are planted —
Your peace and love depends on
this
You fight your own life and come up
unsettled — why do you do it
I am Jesus —
I gave these gifts for the world
The devil wants you to focus on yourselves
and do it your way
So you give into him
So you are unsettled
You want control
SURRENDER
The priest said at Mass —
When there is a big mess — you still try to
solve it without God — then the mess
becomes bigger
The call is from God —
your part is to DO IT
not TALK about it —
to be the disciple God called us to be
TO DO IT
NOT TALK ABOUT IT
---
TO DO THE WORK
Jesus: I have watched people focus on themselves
for 40 some years — they get better at
this, when this is their focus and
accomplish no work willingly —
I am all that will satisfy you
R. God created us
God wants our love —
He gave us a free will to choose love
and do His will —
Eve disobeyed — she wanted her will
opposed to God's will —
She wanted to be equal to God
Eve sinned
Eve was proud — she didn't want
to be under God —
Jesus came and showed us how He obeyed the will
of His Father
To His death on the cross — He obeyed His Father's
will
Jesus shows us about love
Love is obedience — obedience to God
What would love be if the person does not
really choose the will of the Creator —
To love — there is surrender to do the will
of God
Mary the most perfect disciple of the Lord —
Mary conceived without sin
Showed us how she loved
Mary was a servant of the Lord —
Mary lived as the little girl of the Father —
Mary would never sin
Mary would do nothing that was displeasing
to God —
Mary's life was lived to please God —
Mary didn't have an agenda of her own —
Her agenda was to do God's will —
Mary, the Spouse of the Holy Spirit,
Jesus says:
I am the way, the truth and the life
R. We walk in the footprints of Jesus — who showed
us about obedience
Jesus showed us His love of the Father —
Jesus and the Father are one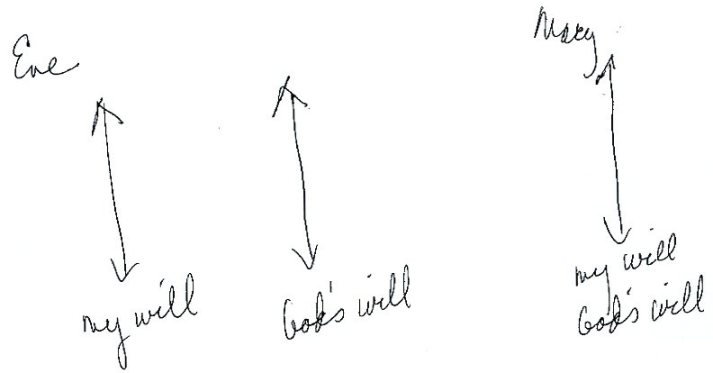 Humility is an important virtue
Living in the truth
Recognizing one's life — is not one's life
at all, but is the life
God gives us to serve Him —
When we discern the spirits —
we see if we are choosing our will
opposed to God's will or God's will.
If we are planning and prodding and fooling
ourselves doing our own will
opposed to God —
we are unsettled — unhappy —
like a jumping bean trying
to get out
There is one path
Jesus showed us
The path of Jesus is to do the will of the
Father
Obedience —
---
We have a choice to discipline ourselves and do
what God is calling us to —
obedience to His will —
We are to take up our cross and follow Him
RENUNCIATION
We lay down our lives to serve God
We die to our selfish ways
We let go of inordinate attachments —
like affection for ourselves —
pride —
seeking dominance for dominance sake
seeking wealth against God's will —
riches for ourselves against God's will
God has blessed many marriages with children,
God teaches parents to give
they must learn to love —
they think of each other, their children —
When people see only themselves in a marriage,
are selfish and will not grow —
want what they want and will not bend
there can be unhappiness
there can be dysfunction
it can end in a divorce
Many religious are called to community
life —
Relationships are to serve God —
to give God honor and glory
If a religious has their eyes focused on others inappropriately —
the opposite sex, pairing off for
their own needs — they can hurt the
calling to be married to God — God is FIRST —
They are to live in a community, not
having a significant other like a
married couple
Another error is not relating in the community
where an individual is separated
from every one in the community
by their constant detaching
from others — or combat — when
they are with them —
not peace and harmony —
they want control over superiors
they want control over their religious brothers and sisters
they can cause conflict, argumentation to put up walls toward needed
unity for all
Where God has called them to join as a
community of love — as a body
working together — they are never
comfortable with others in the
community — they cause confusion —
they distance, they create walls —
where 'simple work' needs to be done —
Simple work is impossible because of
their heart
A religious is to unite in deep love
and service of God and bring harmony
peace and joy to the religious
community —
because the agenda is the agenda
of the charism of the community
Religious living as married-singles and then
having ties outside the community
where they act loving to others outside the community, while causing
discord with those they have been called to live with —
they create a depressed, divided, atmosphere — one of confusion
Religious orders need to be obedient to the rule —
obedient to their superiors
recognizing their marriage to Jesus
focusing on the community as a unit
living in harmony and love
Religious are to love — primarily
God — the community they have
been called to serve and with
this community — this unit of love —
they help strengthen the Church and the
world
Married couples —
families are to be a community of love —
strength to help strengthen the
Church and the world
When one is in a religious community, but
sees themselves at odds with everyone
in it and being disobedient and loving
others outside the community more than
their religious vocation — there is a
paradox being lived within them —
Serving God in community is a growing in
the spiritual life —
one is learning to get along —
loving and praying for each other —
not having combat to try to rule —
All are to work to help strengthen the
body of Christ with greater holiness
submission and love — for
God and all others —
Looking inward
trying to see how we have been appreciated and
getting mad because we morbidly
expect appreciation and recognition
for doing our job is
not being holy —
Creating relationships where we expect
others to be slavishly dependent
on us — is a sick relationship —
We are called to give in our vocation
Babies need attention
As we grow in the spiritual life — our focus
is more and more outward —
giving to others
being married to God
Service, love and peace
Living for God
Living to serve in the community of
love
Fr. Carter prayed all through the
day for grace to be
a good Jesuit
His focus was being a Jesuit
His love for his vocation
his brother priests
Humility is such a virtue to acquire
Pride is the most common of sins --
The devil is seeking a person to
hide their sins of pride --
Pride can grip the person if they
constantly say yes to it
Humility is being likened to Mary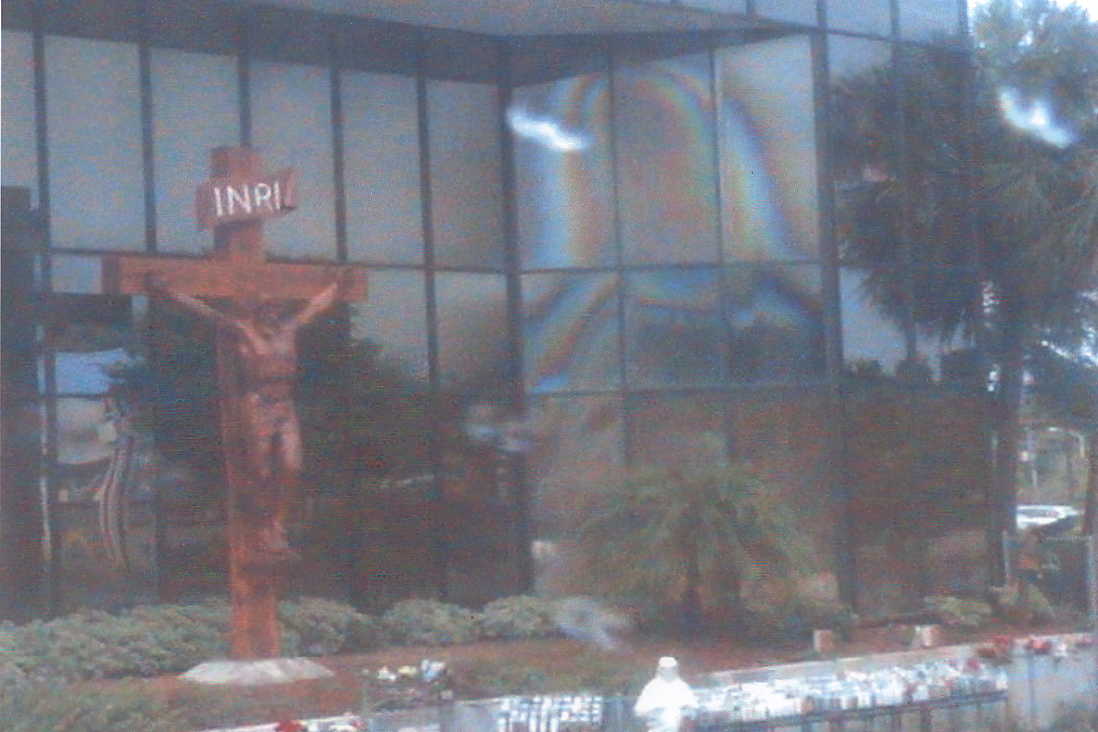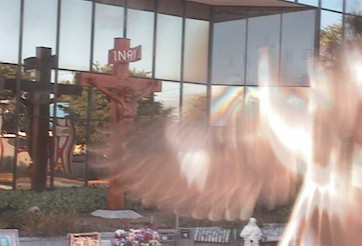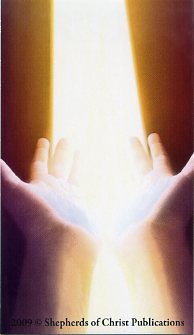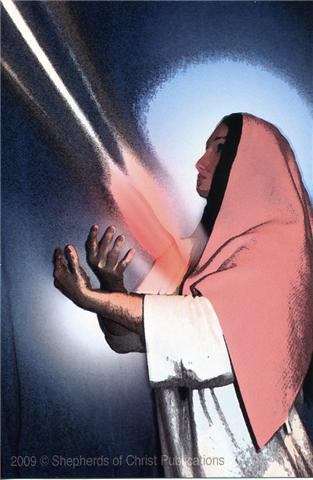 Prayer Cards
size 5 1/2" x 8 1/2"
$1.00 plus postage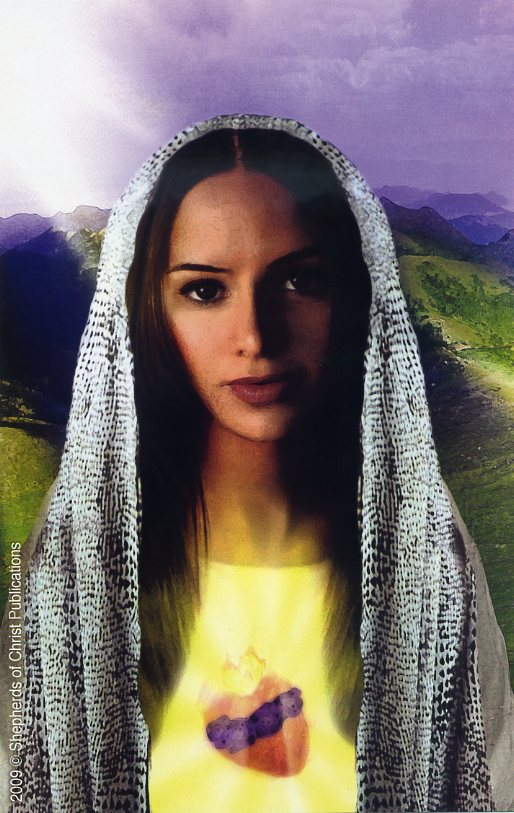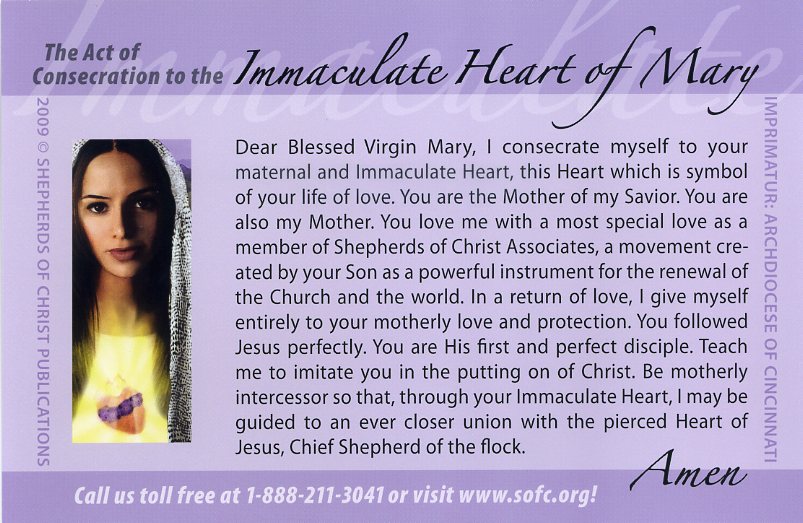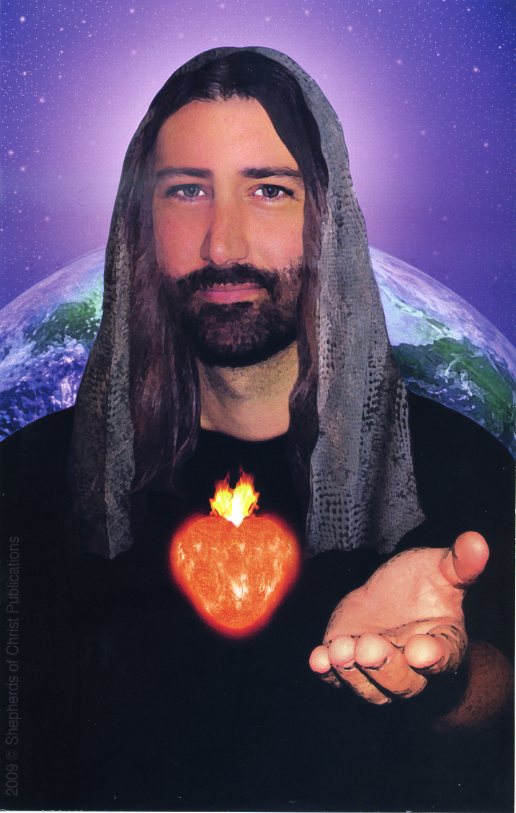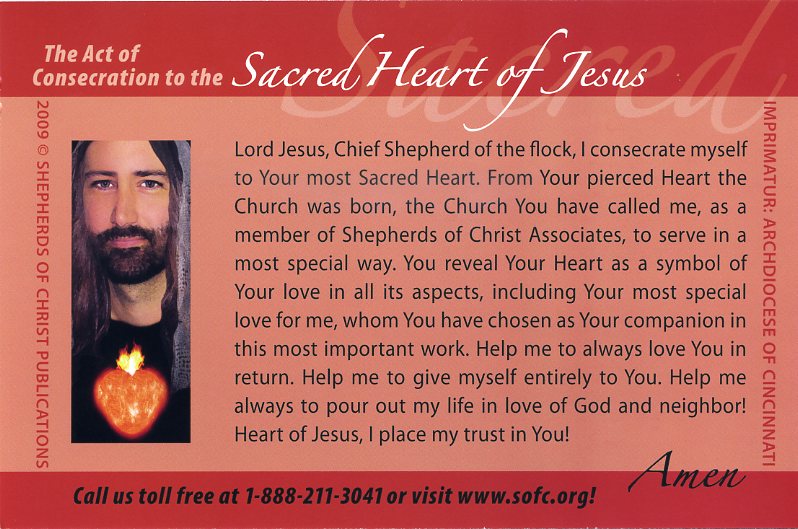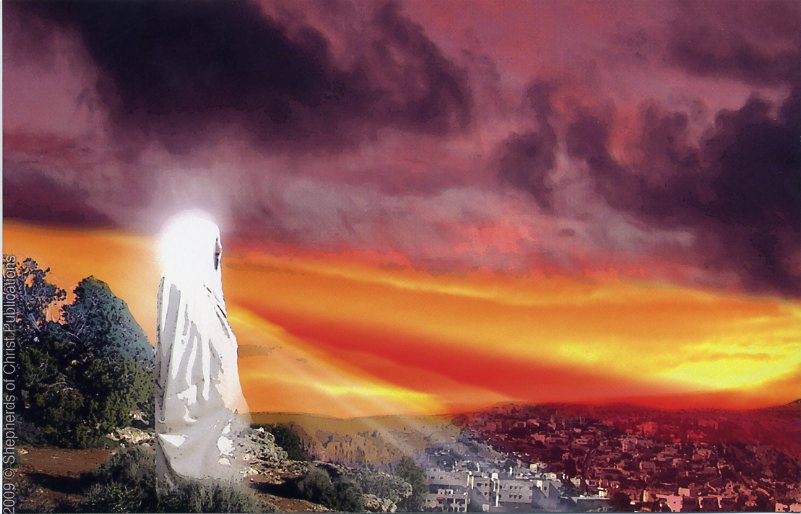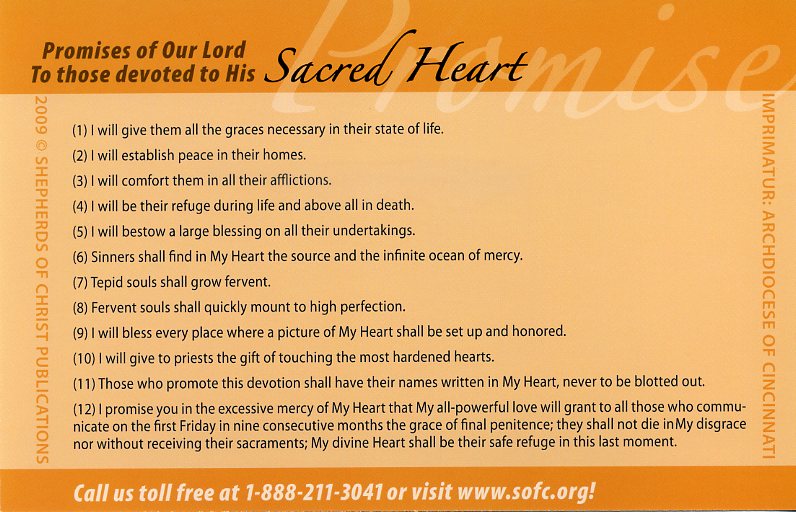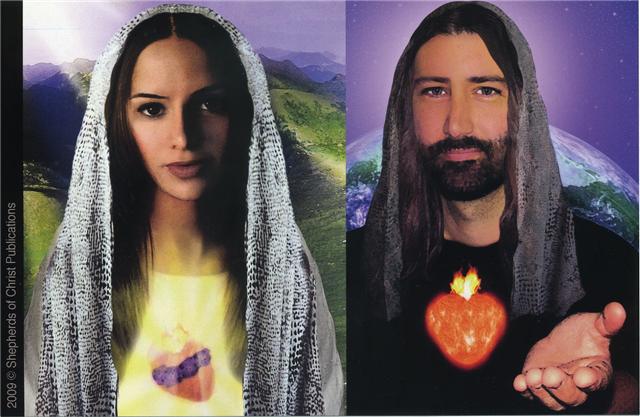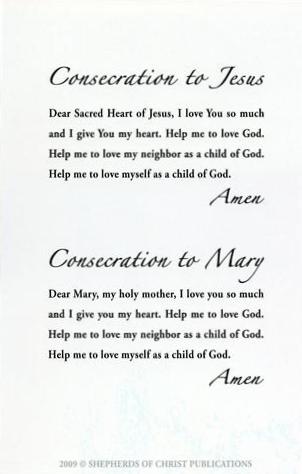 Prayer Card 4" x 6"
.50¢ each plus postage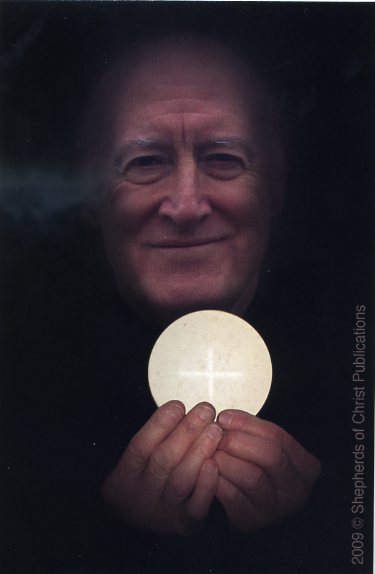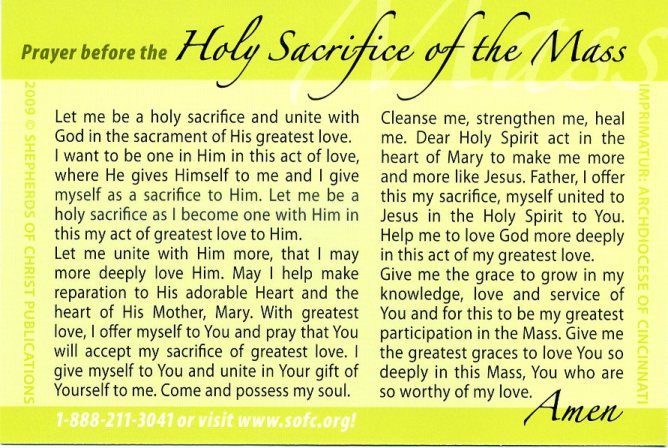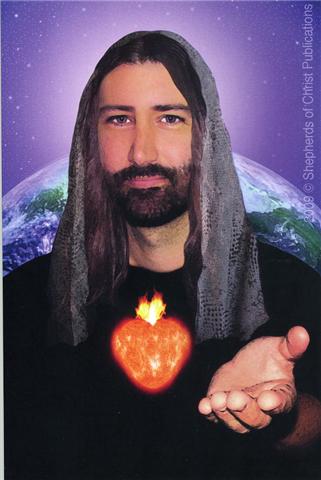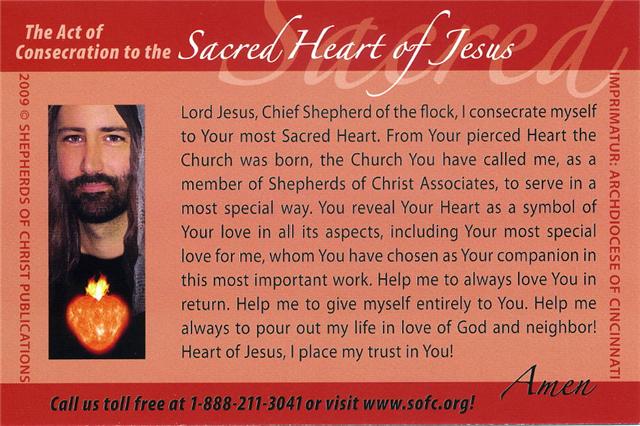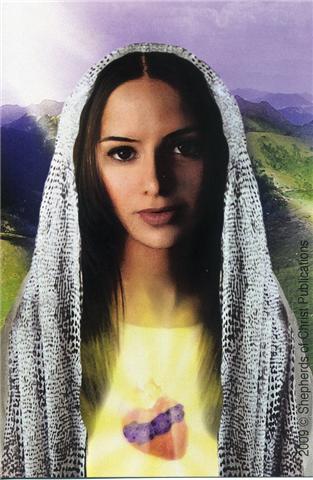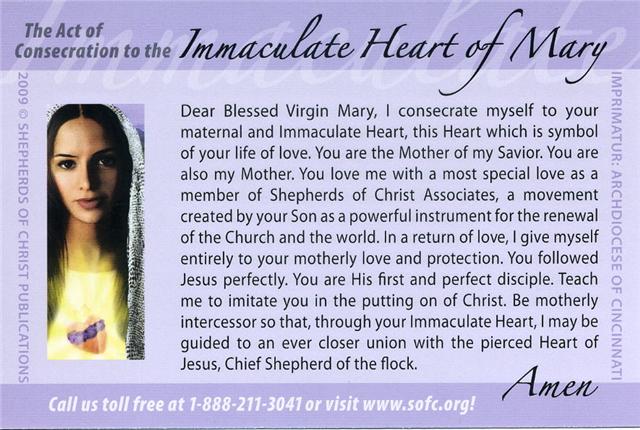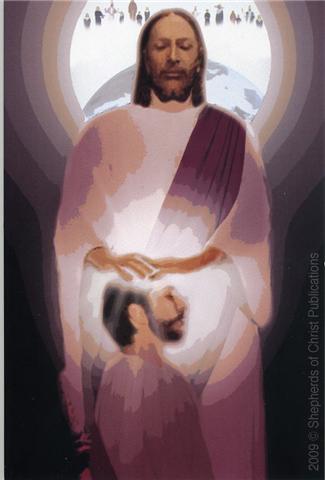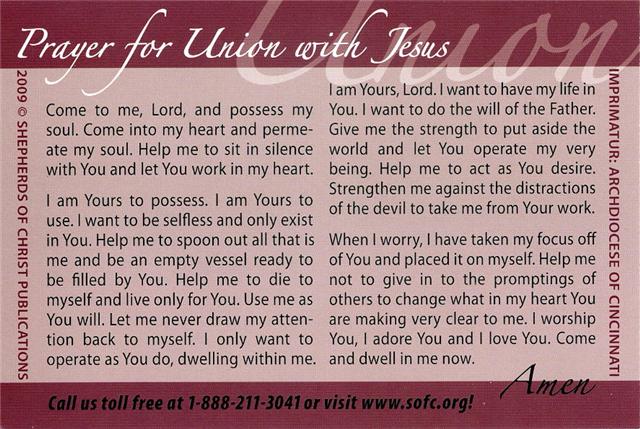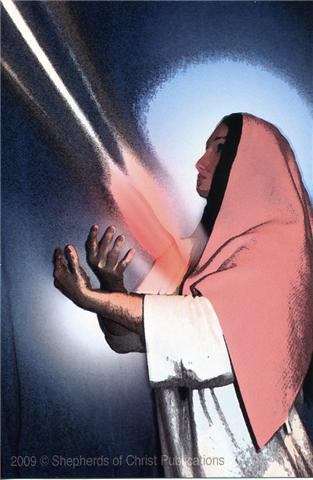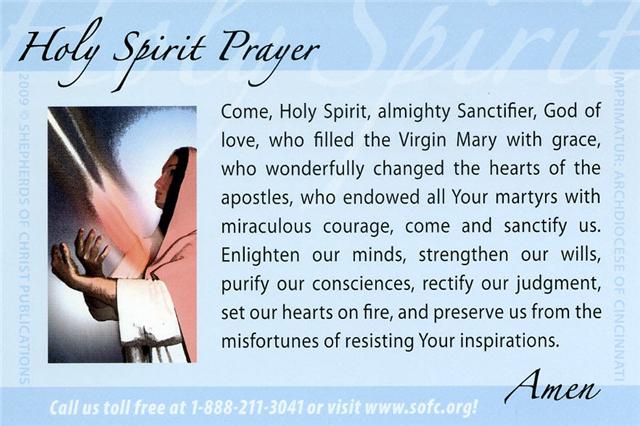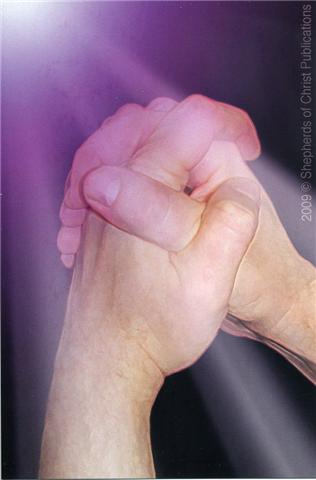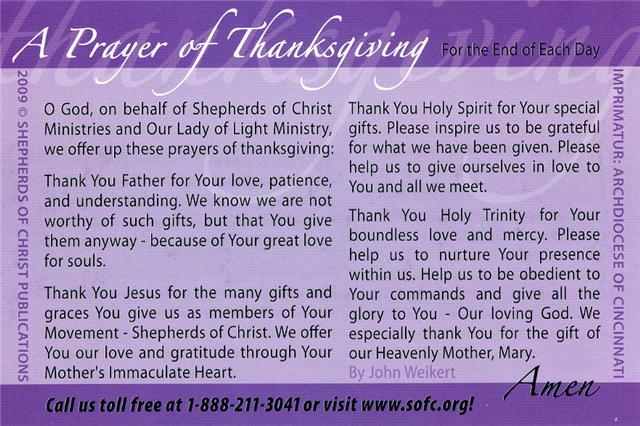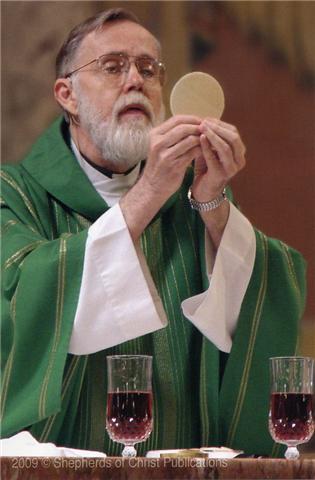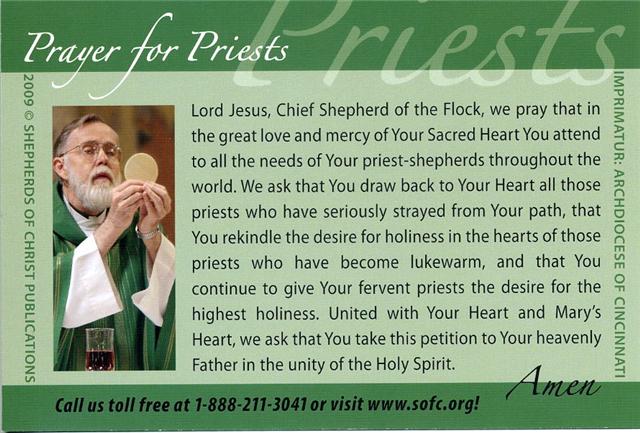 Holy Cards available

2" x 3"

Holy Spirit Prayer
Act of Consecration to
Immaculate Heart of Mary
Act of Consecration to
Sacred Heart of Jesus
Prayer for Priests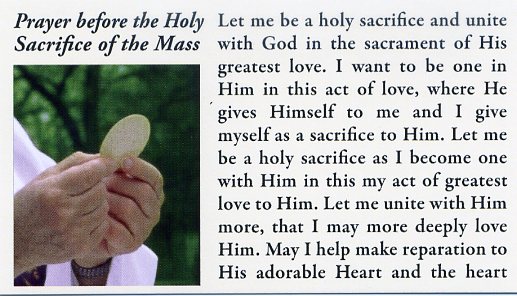 Prayer before the Holy Sacrifice of the Mass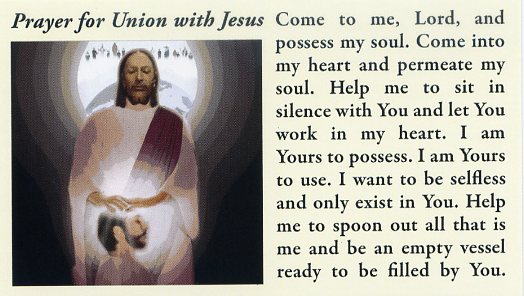 Prayer for Union with Jesus
Available for .25¢ each plus postage
Call Kathleen
1-888-211-3041