Mary has requested that the daily message be given each day to the world. It is read nightly at the prayer service from her Image Building in Clearwater, Florida, U.S.A. This is according to her request. All attempts will be made to publish this daily message to the world at 11 p.m. Eastern time, U.S.A.

---

We acknowledge that the final authority regarding these messages rests with the Holy See of Rome.

---
July 10, 2002
July 11th Holy Spirit Novena
Scripture selection is Day 9 Period I.
The Novena Rosary Mystery
for July 11th is Glorious.

A Prayer for Intimacy with the Lamb,
the Bridegroom of the Soul

Oh Lamb of God, Who take away the sins of the world, come and act on my soul most intimately. I surrender myself, as I ask for the grace to let go, to just be as I exist in You and You act most intimately on my soul. You are the Initiator. I am the soul waiting Your favors as You act in me. I love You. I adore You. I worship You. Come and possess my soul with Your Divine Grace, as I experience You most intimately.
---
Pray for 5 urgent intentions.
Pray for a particular bishop and cardinal.
Pray for the pope.

We desperately need funds.
Please pray for this.
---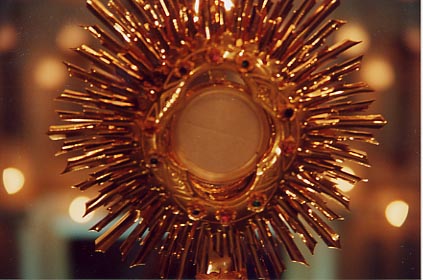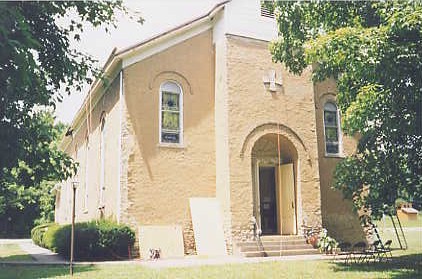 Come to China
July 13, 2002

Prayers begin at 12:00 PM China time
and then a special prayer service.

Retreat begins July 12th - 14th
with Exposition.
---
Messenger: PLEASE PRAY AT 6:20 TODAY
(1) Holy Spirit Novena
(2) Shepherds of Christ Prayers
(3) Rosary
STAY united in prayer praying as a body
(1) Please pray for funds for the Virgin Mary payment
(2) 2 very, very urgent intentions - all involved
(3) For the Priests, the Church and the world.
(4) 5 other intentions
(5) Cathy and Blue Book II and other work
(6) Fruits from the 5th
(7) Pray for the Reign of the Sacred Heart and
triumph of Mary's heart in all hearts.
(8) Imprimatur on our materials
(9) Priests getting our material to begin prayer chapters,
that priests use our material and support us.
(10) Vocations to all 7 categories in the Shepherds of
Christ Movement.
---
July 10, 2002
Messenger: This speaks about July 10, 1994.
Father Carter continued to pray the
rosary everyday with me for about
3˝ months.
Mary appeared everyday.
---
8 years ago today
Excerpt from the Red Rosary Book
On July 10, Jesus and Mary told Fr. Carter to go to Our Lady of the Holy Spirit Center and pray the rosary with my children and me. He came to the Center every day and led the rosary. Mary told me to say a meditation on every bead.

On July 14, I prayed a meditation on every bead as Fr. Carter led the rosary. During the middle of the fifth mystery, Mary started to change faces. I saw all different expressions, all different ages-older, sorrowful, young, beautiful, mostly joyful. The faces would first be old, then young. Lights would flash on and off.

There was a constant shadow of the cross, with Christ on it, behind the statue of Our Lady. The veil around her head would change from bright whites to darker shades. Her head cover would change with her many faces. I was so weak that I could hardly move the chair when the rosary was over. I felt totally exhausted.

Father Carter continued to pray the rosary every day with us for about 3˝ months. Jesus and Mary told him to come and pray. We were taught more and more about the lives of Jesus and Mary through the rosary.

In October of 1994, as Father Carter became more involved in Shepherds of Christ Ministries, Jesus and Mary told him to make his holy hour at his residence.

end of excerpt the Red Rosary Book
---
ROSARY MEDITATIONS
AT A SHEPHERDS OF CHRIST MEETING
July 11, 1995
THE SORROWFUL MYSTERIES
Very carefully discerned by Father Carter

The Agony in the Garden

Jesus: My dear ones, Satan is pressing hard on many of My beloved souls. Sufferings are about to befall this earth. You must hold tight to My Heart for he aims to stop you. You are My beloved soldiers that I am sending into this world to carry forth My love. Hold tight, My dear ones. I am giving you abundant graces for all the trials you are facing daily. I am attentive to your every need, minute by minute, second by second. I am guarding and watching you. You must come to My Heart through the Heart of My beloved Mother. Nestle ever so close to the Heart of My Mother, My dear ones. Come into her loving arms and let her caress you and lead you gently into My Heart, burning for love of you.
I am Jesus. Do not fear. Do not feel pressed on by Satan. Come to Me and meditate on My passion. It is in realizing My intense love for you that you will have peace and joy in your life and know My constant presence with you. I am Jesus, I am with you. I am depending on you to go into this world and be strong soldiers. Hold tight to My hand, My beloved ones. Focus on My love for you.
Jesus: When you think that nothing else can go wrong, My dear ones, and something else goes wrong, you are being tried. For the days ahead will be dark and hard. Realize that these are gifts that are helping you to grow in holiness and in virtue.
Jesus: I mold you into special gems, My dear ones, My beloved ones, My precious ones. I long for your love.
I long for a heart that is set so deeply in love of Me! Will you answer My call to unite? Be a heart that is burning with deep love for God. You are so precious to Me! A heart filled with love is so dear to Me and comforts My aching Heart!
My dear ones, so many of My beloved ones treat Me with such indifference and ingratitude. How My Heart is warmed by your burning love. Will you come to Me? Will you join in deepest love with My burning Heart, on fire for love of you.
Jesus: Know that, as you go each day, as you suffer all through the day with different trials, different obstacles that are put in your path, I am with you as you struggle. See Me as I knelt in the garden. I suffered so for the ingratitude of all of the souls that I loved with deepest love, souls who would reject Me. Many times you are faced with rejection by those that you love. My dear ones, when you are faced with sufferings and crosses, come to Me. Meditate on My life. Focus on the sufferings in My life and how they parallel your life. You will grow more deeply in your life with Me.
R. Jesus knelt in the garden and, in His divine knowing, He knew all of the souls from all time, all of their sin, all of the vileness in the hearts of men. He also knew all of the acts of love, the burning love of His precious souls who come and spend time with Him. This love was sweetness during His bitter passion.
Jesus: Many in the world this day are blind and do not see. My dear ones, because you do not see with your earthly eyes, do not think that I am far. I am with you, ever by your side, guarding and protecting you. The Father is watching you. Your Mother is by your side. Let the Spirit live within your being and operate you as you go about your lives. Know the presence of the Almighty God, the Father, the Son and the Holy Spirit, within you. Go inside of yourself and feel the presence of God, the Father, the Son and the Holy Spirit.
Jesus: You will be pressed on by Satan, through much mental torment and anguish, and people that you love, those closest to you that seem to hurt you. I am allowing this, My dear ones, so that you may be strengthened for the days ahead. You are My soldiers. I am testing you. I am sending you out as shining stars in the darkest night. I am Jesus. I love you with the deepest love. Come to My Heart and I will bathe you in a bath of My precious love.
Jesus: The heart and its ways! Many have closed their hearts and turned cold. They operate with a gaze that is hard and focused. Open wide your hearts. Let your hearts be soft and supple.
Let your heart be the light of your body and the life of your soul. I am filling your heart with My life. Be open and remove all of the blockages to your heart. Let me penetrate your heart and fill you with vibrant divine love. I am Jesus. You are My light that will shine in the darkest night.
Jesus: My dear ones, I want you to meditate on My sufferings. This will strengthen you in your sufferings. In all your sufferings, stay rooted in Me. You will experience deeper and deeper life in Me. Your days are a constant suffering and rising to new life. Accept all that is given to you and focus on Me. Every moment I want to be so close to you! I want your thought to be focused on Me every moment of your day, a constant awareness of the presence of God. You will have peace and joy in your hearts even in times of struggle. I am Jesus, your beloved Savior. I came to this earth to save you from your sins.
Jesus: My Mother nurses you with the milk of salvation. Let go and be bathed in the love of Our Two Hearts. As I suffered in the Garden, I was comforted by your acts of love this day. Comfort My aching Heart, come and outpour your love, for I am waiting and longing and thirsting to hear the words of your love from your lips. Will you come, My beloved? I am the bridegroom of your soul, waiting for your precious soul to unite with Me. Will you come? Will you unite for our wedding? I am Jesus Christ and I am waiting for you.

The Scourging at the Pillar

R. It is through the Body and Blood of Jesus that we are saved. Think of the price He paid for our salvation.
R. I see Jesus tied to the pillar, His body unmarred. Then they begin to beat Him with such harsh instruments! They tear His flesh and wound His beautiful body. When I think of the little irritations that I allow to bother me each day, I see Jesus with His body covered with wounds.
Jesus: It is in your struggles that you will find comfort when you meditate on My passion and the stations of the cross. My dear ones, I am giving you abundant grace when you meditate on My passion, the stations of the cross and the Sorrowful Mysteries. It is there you will find much comfort from the struggles you are experiencing. Come to My Heart and let Me bathe you in unending love.
Jesus: The starved soul searches and wanders for love. I am present to you in a special way, My dear ones, outpouring My love to you. Do you feel the love that I am giving to you at this moment? Stop. Make a Spiritual Communion. Feel the presence of the Almighty God within your heart. Release and let go of all of the anxieties of the day, all of the distractions that have occurred with your family and friends. Focus totally on My love for you and My presence within.
R. I see before me the gigantic wounds on the arms of Jesus, My Savior. The wounds are open wide, exposing the interior of His body. I know the little crosses that I am asked to carry that seem so monumental. They seem so minute when compared to His wounds!
R. It is in meditating on the relationship between Jesus and His Mother that I experience much warmth in my heart.
R. If we were really there and saw the men as they beat our beloved Jesus, would we believe then the immensity of His love? It is through His life, His suffering and His death that we are saved from our sins. Blessed Jesus, I place my trust in You.
R. How hard it is many times to trust and surrender when we are backed against a wall and the sufferings seem so monumental. It is in meditating on these Sorrowful Mysteries that our hearts are softened and we realize the immense love that Jesus has for each one of us. He gave His Flesh and Blood for each and every soul. He died for each person and He asks us to love God and our neighbor, to love those that are kind and those that are not so kind, to love all our brothers.
Jesus: Let your hearts be soft and supple. Come to Me, My beloved ones, and I will bathe you in My Heart filled with love. Let go of all hatred, anger and resentment and look at your brothers through My eyes. I suffered, I was scourged, for your beloved brother. My dear ones, will you not love him for Me this day? Many of your brothers are hurting and in pain and you will carry out My love to this hurting world. Surrender and let go of all resentments, of hatred and anger. It is hard, many times, to follow My way. I am giving you abundant graces. I am showering you with My love. You know the Heart of Jesus. Can you not share this Heart with all you meet? Lift your hearts to God. Pray to the Spirit to be lifted high and filled with vibrancy.
R. His back was scourged and He walked away from the pillar covered with wounds, but His Heart was filled with love and His eyes were gentle and loving, for He loved each and every soul unconditionally and He proceeded on His way. As He was crowned with thorns and carried His cross to His death on the cross, He loved each and every soul.

The Crowning with Thorns

R. His head was crowned with a crown of piercing thorns. They pounded the thorns into His head. The thorns tore His flesh.
R. He stood. They spit on Him. They mocked Him. They called Him a King. Jesus Christ, the King of all Kings, whose Heart is filled with burning love, such gentleness! To each one of us He says, "I love you, I love you, I love you," His Heart filled with love for His persecutors!
Jesus: My dear ones, think of the little crosses you are asked to carry this day. Think of how they treated Me, and I am God! You will suffer and you will receive much persecution for My sake. My dear ones, pray for the grace to be strong. Satan aims to stop you. I am giving to you abundant graces to withstand all of your sufferings. I love you, I love you, I love you. You are My beloved ones. I am Jesus. I give Myself to you. Come to the Eucharist. I will give you Myself.
Jesus: Little thorns on your way! Little thorns that lead you to greater life in Me! Little ones, I know you are struggling this day.
R. If Jesus sat and was crowned with thorns, if they spit on Him and mocked Him, can we not stand the vile words of our brothers? Words wound us sometimes, words from those closest to us. Satan knows how to get to each one of us. He works on those that are closest to us. Dear Jesus, give me the grace to love more and more as You loved.
Song: Give me Your Heart, O Jesus, give me a heart like Yours. Teach me to love You with this new heart. Oh, I know little of how to love You. Create in me, oh, precious Savior, this special heart.
Jesus: I allow you to suffer many sufferings for you are being strengthened.
Song: Crown Him with many crowns, the lamb upon His throne. His regal scepter knows no bounds, all kingdoms are His own. All Christians come and sing, to Him who died for thee, and hail Him as thy Savior King for all eternity.
R. So precious, the head to the body, and they gave to Jesus a crown of thorns.
Jesus: Can you not love your brothers this day? See My face, covered with blood, and My head crowned with thorns. This is the love I have for you. Will you not love your brothers that are in this world, those hurting and in pain? I am Jesus. I am sending you into the world as My special apostles of love.
Jesus: Pray as you have never prayed before, for prayers can stop wars. Pray the rosary and meditate deeply on the mysteries of Our lives.
R. Touch me, Jesus, with your burning love.

Song: Little baby hands and feet…

The Carrying of the Cross

Jesus: I carried My cross up Calvary and the road became harder and harder. I fell under My cross. My face hit the earth. My dear ones, you carry crosses that get heavier and heavier. Look at me as I carried mine and look at Me with My face on the ground. This is the love that I have for you. Do not give up in all your trials and struggles. You are My beloved ones. You must come to My Heart. Let Me fill you with My strength. You cannot give up. Meditate on this mystery as I went on and on and on and it became harder and harder as the cross became heavier and heavier.
Jesus: Satan wants you stopped. You must pray for grace to have joy in your heart, for you are given great gifts and I am giving you the messages of My love.
Jesus: The night may be dark and cold but in your heart the light of My love shines brightly.
Jesus: The First Commandment commands that you love God with your whole heart, your whole soul and your whole being. It is through your example that the others will see the love in your heart. My dear ones, do not go backwards. Come to Me and let Me fill you with such vibrancy. You will go into this world and show all a heart that is filled with the love of God.
R. Veronica wiped His blood-covered face.
Jesus: I know your every thought far better than you yourself, My dear ones. I know what is in your hearts. I am so attentive to all of your needs, all your struggles, all your pain. Do you believe Me? I am Jesus. You do not know the tender love I have for you. I am here and I am pouring out to you tender love.
R. His eyes met the eyes of His beloved Mother. Her face was reddened and covered with tears. His eyes and His face were covered with blood. As their eyes met there was such intimacy between the Son and His Mother. They had known that this day would come. In that look they shared their grief and their love.
R. He fell a second and third time and He was forced to get up, always in compliance with the Father's Will. To His death on the cross He gave His all for love of us.
Jesus: The sun may not shine, the stars may cease to shine, but, My dear ones, you will have My light within your heart. Your hearts will be filled and lighted with this love. As you walk in darkness you will feel an interior warmth in your heart. You will know the presence of Father, Son and Holy Spirit. If you are in the state of grace, We dwell within your heart in such a special way.
Jesus: No matter what your cross is, know that you are never alone. Focus on this presence within you, the presence of the Almighty God. Know the love of your Father. Think of this: a Father that loves you with the deepest love and is dwelling within your heart.

The Crucifixion

Jesus: Sufferings may befall the earth but you will not fear for you will feel the presence of the Almighty God within you. At this moment feel this presence so close to you.
Jesus: Come to My Heart. Take refuge from the scorching sun in My Heart. I hung for three agonizing hours on the cross. You, too, will remain in peace, for you will know the interior presence of the Almighty God within you.
Jesus: Feel the warmth within you and surrender, My dear ones. When you are backed up against a wall, surrender. Take all of your cares and put them in the arms of the Almighty God. I spread My arms on the cross and gave My all for love of you. Do you think I am not listening to your prayers this day? I am Jesus. If I gave My life for you, do you think I would abandon you now? I am so attentive to all of your needs.
Jesus: Come to Me, My little child. I feel your heart so filled with fear. I am gentle and kind of Heart. I give you My abundant love. My Mother nurses you with her milk. You are so loved by the Hearts of Jesus and Mary. Surrender. Do not be in fear. I do not want you to fear, My precious little child. Come as a baby at the breast and surrender to your loving Mother and your loving Father.
R. Such love Jesus had for each one of us that He gave the last beat of His Heart! He could have at any time stopped what was happening. He had complied with the Will of the Father for love of us. Then He gave the last beat of His Heart.
Jesus: Come to Me, My beloved ones. My Mother nurses you with the milk of salvation. I am Jesus. I love you, I love you, I love you. Mary stood beneath the cross. I gave you, My beloved ones, My very own Mother to care for you.
Jesus: Mary is caring for you as she cared for Me, forming you forever in her Heart, through the Holy Spirit, to be more and more like Me. My dear ones, you were created in the image and likeness of God. Surrender and let Us work in you.
Jesus: You are being polished and purified. I want hearts that are filled with love. I am the bridegroom of your soul. I gave My life for love of you. Will you come and give your heart to Me?
R. I consecrate my heart to the Hearts of Jesus and Mary. His Heart was pierced with a lance. Her Heart was pierced with a sword.
R. It is through His pierced Heart that the sacramental life of the Church was formed: water, a symbol for baptism; blood, a symbol of the Eucharist. We are given His divine life in baptism. We are fed through His very own Body and Blood. Mary is the Mediatrix of all graces and His life flows through her Heart. It is through Mary's Heart that we are dispensed this life, merited by Her Son as He gave His life on the cross.

July 11, 1995 Shepherds of Christ Meeting

Mary: My dear little children, I am Mary, your Mother. I have called each one of you here to hear my plea. This world is hurting and in pain. My little children suffer so. Will you be my little children that go out and spread the love of my Son Jesus to the world? It is in your actions that many are taught the lessons of His love. I speak to you gently for I love you with a gentle Heart. My Son Jesus loves you with a Heart of deepest love. Surrender and let go and let Our love penetrate your heart and fill you. I am protecting you with my motherly mantle. I am holding you in my arms and pressing you close to my Heart. I am giving to you my motherly love. Surrender and feel me as I hold you in my arms and give you the milk of salvation. I am Mary your mother and I am forever with you. My precious, precious little children, pray for all my little children on this earth.

end of the rosary of July 11, 1995
---
---
---
Copyright © 2002 Shepherds of Christ.
Rights for non-commercial reproduction granted:
May be copied in its entirety, but neither re-typed nor edited.
Translations are welcome but they must be reviewed for moral and
theological accuracy by a source approved by Shepherds of Christ Ministries
before any distribution takes place. Please contact us for more information.
All scripture quotes are from the New Jerusalem Bible, July 1990, published by Doubleday.
Revised: July 10, 2002
URL: http://www.sofc.org
Contact Information for Shepherds of Christ
Email: info@SofC.org
---
Shepherds of Christ Ministries
PO Box 193
Morrow, Ohio 45152-0193

Telephone: (toll free) 1-888-211-3041 or (513) 932-4451
FAX: (513) 932-6791