Shepherds of Christ
Daily Writing
July 30, 2007
July 31st Holy Spirit Novena
Scripture selection is Day 1 Period I.

The Novena Rosary Mysteries
for July 31st are Sorrowful.



We need funds for the Church newsletter.

Also funds for the Building Payment.

Fatima/Clearwater Glass Statues available.

Call Glaci or go to China

1-888-211-3041

6015 N. State Rd 62
China, IN 47250

or call Clearwater

21649 US 19 N
Clearwater, FL 33765

1-888-321-7671
1-727-725-9312

August 5, 2007 Florida

Please come and pray!!

Retreat in China

August 10th - 13th

Retreat in Florida

August 19th - 22nd

August 19th is the 90th anniversary

of Mary's apparition at Fatima

after the children were jailed.

August 22nd is the Queenship of Mary.

Rita will be here to sign books.
July 30, 2007
What does the Shepherds of Christ mean to me —
I thank You God for my vocation in the
Shepherds of Christ.
When I needed the Shepherds of Christ it was there to
guide me and love me.
The Father gave us the Building of the
2 Hearts and people all over
the world know about this
building and Mary's image
appeared.
Now we have had a special gift
in putting the glass in the
precious Fatima statue and
praying the prayers with the
statues has helped many they
believe to receive special
favors for their family and for healing.
Thank You God for the Jesus and Mary
water — We rejoice at such a precious
gift — two wells on the property
where the image appeared and
with prayer many have said the
waters has helped them.
The list goes on and on 5,000,000
newsletters sent to cardinals,
archbishops, bishops and priests
in 13 years spreading the consecration
to the two Hearts.
Prayer chapters all over the
world begun in 6 languages
praying for the priests, the Church
and the world which I believe
really that God has outpoured
His grace as He says in this message
13 years ago tomorrow given to
Fr. Carter.
July 31, 1994
Words of Jesus to Members of
Shepherds of Christ Associates:

"My beloved priest-companion, I intend to use the priestly newsletter, Shepherds of Christ, and the movement, Shepherds of Christ Associates, in a powerful way for the renewal of My Church and the world.

"I will use the newsletter and the chapters of Shepherds of Christ Associates as a powerful instrument for spreading devotion to My Heart and My Mother's Heart.

"I am calling many to become members of Shepherds of Christ Associates. To all of them I will give great blessings. I will use them as instruments to help bring about the triumph of the Immaculate Heart and the reign of My Sacred Heart. I will give great graces to the members of Shepherds of Christ Associates. I will call them to be deeply united to My Heart and to Mary's Heart as I lead them ever closer to My Father in the Holy Spirit."

- Message from Jesus to Father Edward J. Carter, S.J., Founder, as given on July 31, 1994,
feast of Saint Ignatius Loyola, Founder of the Society of Jesus (The Jesuits)
We are able to send about 200,000
rosaries, homemade yearly, to
Catholic schools.
We spread the Morning Offering
in nursing homes, homes and
schools.
The Blue Books are a constant
companion for so many.
It is time to recognize Jesus has
called you to a commitment to
help pray and support this
Movement as you are able.
We are a family — united
in prayer — going to the Blessed
Sacrament so frequently and as
we are saturated more and more
with His grace in us — we
help to strengthen the world and
the Church — with our lives
given —
John 15: 1-8

I am the true vine,
and my Father is the vinedresser.
Every branch in me that bears no fruit
he cuts away,
and every branch that does bear fruit


he prunes
to make it bear even more.
You are clean already,
by means of the word
that I have spoken to you.
Remain in me, as I in you.
As a branch cannot bear fruit all by itself,
unless it remains part of the vine,
neither can you unless you remain in me.
I am the vine,
you are the branches.
Whoever remains in me, with me in him,
bears fruit in plenty;
for cut off from me you can do nothing.
Anyone who does not remain in me
is thrown away like a branch
—and withers;
these branches are collected
and thrown on the fire
and are burnt.
If you remain in me
and my words remain in you,
you may ask for whatever you please
and you will get it.
It is to the glory of my Father
that you should bear much fruit
and be my disciples.

We are more people of love —
Love goes to the ends of the
earth
Love depends on a heart
that is not sealed shut
with hidden bitterness
Love does not want others
to suffer
Love is in deep communication
with God
Love recognizes the gifts God
has given and thanks God
Love lives in the Father's will
Love is why we were created
and no person on earth will
ever satisfy the longing
in us for God and
We won't be satisfied here
below —
We are always thirsting
for God
I love the Shepherds of Christ
And I thank God every day for
this calling.
Jesus went like a runner to
the cross — loving His
precious souls —
can I give less of my life
for the souls He died for.
Some of us may not see spring or
even the next 5 years —
What are we holding onto
when souls are at stake?
God has called you in
some way — prayer, support
etc. to be a part of the Shepherds of Christ
Movement.
Embrace your vocation with
joy — for the priests,
the Church and the world.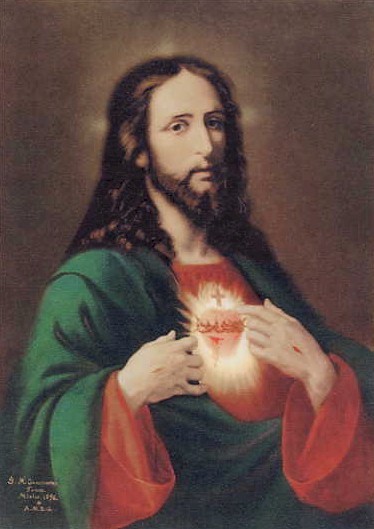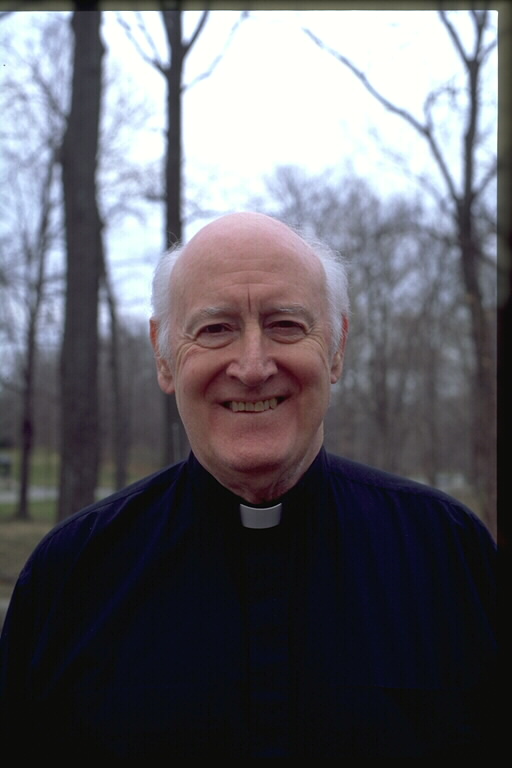 A message for the Earth from Jesus
January 22, 1998
I am the Good Shepherd, these are My prayers, the prayers I give to help renew the Church and the world, all prayer chapters are asked to include these prayers (found in the Shepherds of Christ Prayer Manual). As My Apostles and Shepherds I ask you to encourage all existing Chapters to try to encourage all existing prayer groups to pray the Shepherds of Christ prayers. Encourage all Churches to pray these prayers. It is most urgent that the people of this earth concur with the Father's wishes to begin Prayer Chapters. This is an urgent request from the Good Shepherd. The flock will become one when they have given their hearts to Jesus and Mary. Encourage all priests to pray the Shepherds of Christ prayers. Your world will be lighted with great light as the people of this earth pray these prayers.

My promise is this to you My beloved earth: When you give your heart to Me and spread the devotion to My Sacred Heart, I will write your name In My Heart. I promise to give the greatest graces when you pray these prayers for renewal of the Church and the world and take all who pray them deeply into My Heart. The prayers I give will bring about the reign of My Sacred Heart and the triumph of Mary's Immaculate Heart. I am Jesus Christ, this is My message of January 22, 1998, Please circulate this message to your world. I am the Good Shepherd, I know Mine and Mine know Me and they follow Me. Grace My Shepherds, I will give you the greatest graces for spreading these words to this earth and to your Church. I love you, I am Jesus Christ, the Son of Man, it is the Plan of the Father that Prayer Chapters are begun immediately and the Priestly Newsletter is given to all priests. The Voice of the Good Shepherd speaks through it.

end of January 22, 1998

Message #2 To The Earth —

August 1, 2005

From Jesus

I promise to those priests who pray
My prayers for the priests, the Church
and the world and for reparation to Our
Two Hearts for the offenses against them —

I promise great grace to lead you into
such a deep union with Me — to know
oneness with God as you have never
known in your whole priesthood.




To My priests I give this promise, the more
you pray the prayers I have given —

Red Prayer Manual

and the more you pray them yourselves —
you will know such grace in
your priestly life as never before and
touch the hearts of the young and
lead them to follow their vocation if
called to the priesthood.

I promise through the hands of My
Apostle priests to help lead holy
men to Me in the priesthood and
to thereby help to alleviate this
terrible atrocity of the shortage
of priests.

end of August 1, 2005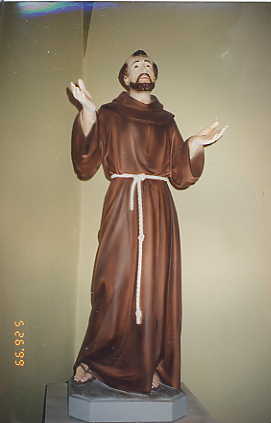 Prayer of St. Francis

Lord, make me an instrument of your peace.
Where there is hatred, let me sow love.
Where there is injury, pardon.
Where there is doubt, faith.
Where there is despair, life.
Where there is darkness, light.
Where there is sadness, joy.
O Divine Master, grant that I may not so much seek
to be consoled, as to console;
to be understood, as to understand;
to be loved, as to love;
for it is in giving that we receive,
it is in pardoning that we are pardoned.
It is in dying that we are born to eternal life.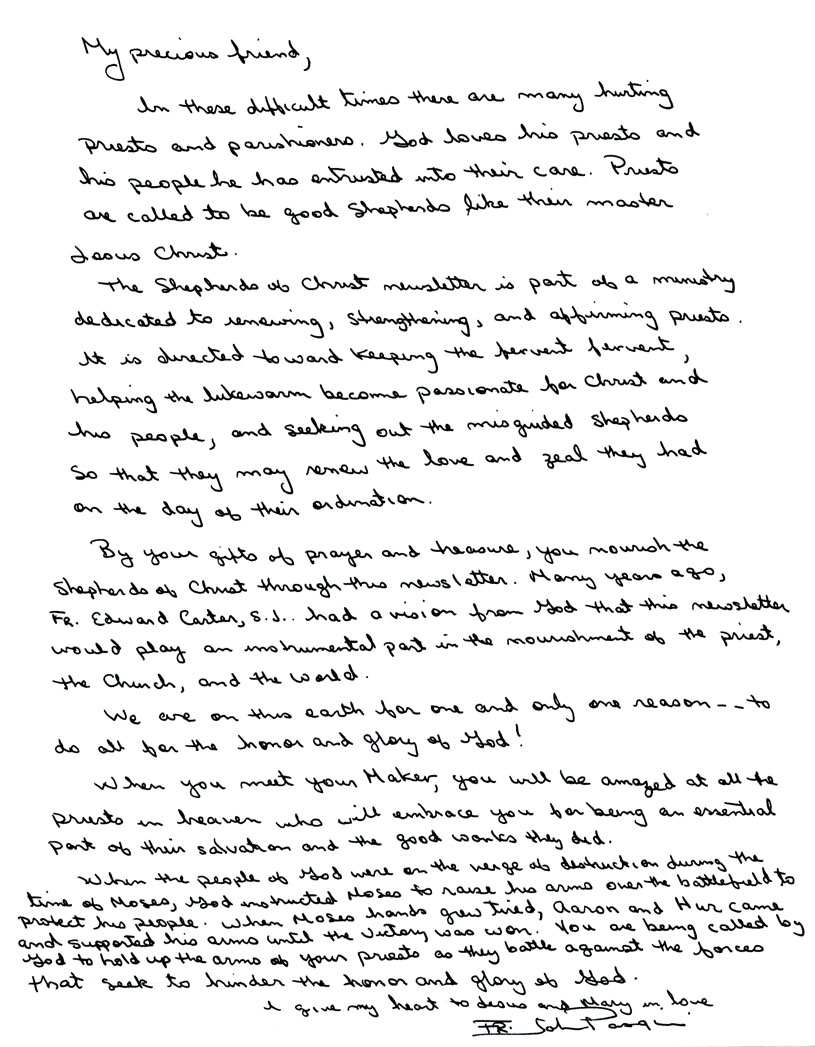 Crucifix — hand carved by Felix

who carved the crucifix 22'

at the Virgin Mary building.

Available for $750.00

Brand New Internet Store
---
---
---

Copyright © 2007 Shepherds of Christ.
Rights for non—commercial reproduction granted:
May be copied in its entirety, but neither re—typed nor edited.
Translations are welcome but they must be reviewed for moral and
theological accuracy by a source approved by Shepherds of Christ Ministries
before any distribution takes place. Please contact us for more information.