Mary has requested that the daily message be given each day to the world. It is read nightly at the prayer service from her Image Building in Clearwater, Florida, U.S.A. This is according to her request. All attempts will be made to publish this daily message to the world at 11 p.m. Eastern time, U.S.A.

---

We acknowledge that the final authority regarding these messages rests with the Holy See of Rome.

---
---
A Prayer for Intimacy with the Lamb, the Bridegroom of the Soul

Oh Lamb of God, Who take away the sins of the world, come and act on my soul most intimately. I surrender myself, as I ask for the grace to let go, to just be as I exist in You and You act most intimately on my soul. You are the Initiator. I am the soul waiting Your favors as You act in me. I love You. I adore You. I worship You. Come and possess my soul with Your Divine Grace, as I experience You most intimately.
---
Messenger: Include Our Lady of the Holy Spirit Center in 6:20 prayers.
---
God the Father Speaks: I wish the message of August 15, 1998 appear today. This should appear as I have indicated.
Message from God the Father
On this day August 15, 1998, I reveal this secret to you.
Priests offering sacrifice in the Mass with hearts consecrated to the Hearts of Jesus and Mary will help to transform your earth.

Please I implore you as your heavenly Father.

Pray these prayers My Son has given to you to pray. Pray for the renewal of the Church and the world. Pray the rosary and please, please pray for holy priests to serve you acting in God's name offering a pure sacrifice.

Once again, I beg you My children to begin prayer chapters and help to circulate the priestly newsletter to the priests.

Please circulate the newsletters to the bishops that they will turn their hearts to the Heart of their Mother, that they will consecrate their hearts to Jesus and Mary. That they will pray the Prayer for Union with Jesus and the Prayer before the Holy Sacrifice of the Mass to make reparation to the Hearts of Jesus and Mary as Mary requested at Fatima.

Please pray for your Church and your world and for the priests. Please obey your Mother.

Please honor her and the Heart of My Son by reciting the Litanies in the Shepherds of Christ Prayer Manual.

It pleases Me greatly when you are honoring your Mother though recitation of her Litany. Her children have dishonored her and blasphemed her name. In the Litany you honor her as Mother, Pure, Virgin and Queen and in other titles. Honoring your Mother honors Me.

I give you My Son Jesus. I wish you to honor Him in His Sacred Heart by recitation of His Litany.

I am God, I love you My children, please obey Me and listen to Me. You have dishonored your Mother, you must obey and honor her. You must offer a pure and holy sacrifice to your God. Come in the Hearts of Jesus and Mary, the pure and Holy Hearts. I give you the New Adam and the New Eve, your hearts will be transformed in Them. You come to the altar offering a most Holy Sacrifice.

I am the Father, I wish to lead you home to the Sacred Heart of My Son Jesus, there you will know the treasures of the kingdom.

What was hidden from the learned and the clever has been revealed to the merest children. I reveal to you the secrets into the Divine Mysteries in the Holy Hearts of Jesus and Mary through the inspiration of the Holy Spirit.

This is the gift I give to you My children on the Feast of the Assumption. I command you to no longer dishonor your Mother.

But honor her, doing this you will learn the secrets of the Divine Life. I love you, I am your heavenly Father, the Almighty God, Who is, Who was and Who is forever.

---

Read Revelation 1:4-8

---

Readings from the Feast of the Assumption

Revelation 11:19
Revelation 12:1-6
Revelation 12:10
1Corinthians 15:20-26
---
Revelation 12: 1-2
Now a great sign appeared in heaven: a woman, robed with the sun, standing on the moon, and on her head a crown of twelve stars. She was pregnant, and in labour, crying aloud in the pangs of childbirth.

---
Read- Revelation 12:10
Read- 1 Corinthians 15: 20-26
---
Mary's Message from the Rosary of August 27, 1996
Mary speaks: I stood beneath the cross of my Son, and my Heart was in such pain for I saw Him before my eyes. I saw Him covered with blood. I saw Him die. My Heart, my children, my Heart to watch my Son, but my Heart, my Heart, how I suffered for my little children of the world that give in to this world and give up the love of my Son. O my little children of light, I give you this message. Carry this light into the darkness for your Mother Mary, for I stood beneath the cross and I cried. I cried for the little ones. I cried for the young ones, the ones that do not care and will lose their souls. How do I make you see for you will not listen to me? What can I do? I come. I appear. I beg. I plead. I give you these gifts from my Son, and you reject me. I do not deliver messages very often anymore for I have been ignored. The message is the same. You do not read the messages I have given to you. Please help me. Help the little children. I appear. I appear. I appear, and I am ignored. I stood beneath the cross, and I cried. I cried, and my Heart was in such anguish for my little children, for I am searching for them this day as I searched for the Child Jesus. Please, please help me. I cannot hold back the hand of my Son any longer. I am Mary, your Mother. I ask you to help my children. You are my children of light.

Song: O Lady of Light, shining so bright, be with us this day, guiding our way, O Lady, O Lady of Light.

Mary speaks: I appear to you as Our Mother of Sorrows.
(End of Mary's Message)
---
MY VALENTINE FOR JESUS AND MARY
AND THE WORLD
I _________________ give my heart to
You Jesus and Mary on this day
_________________
I promise to help spread the devotion to
the Hearts of Jesus and Mary.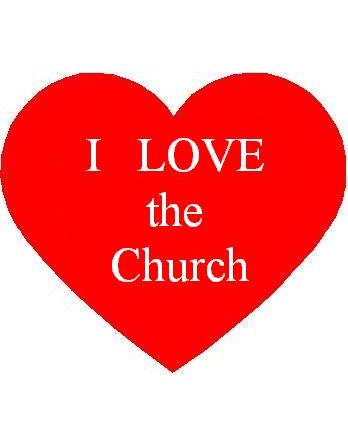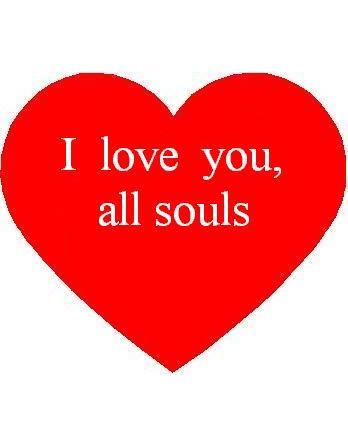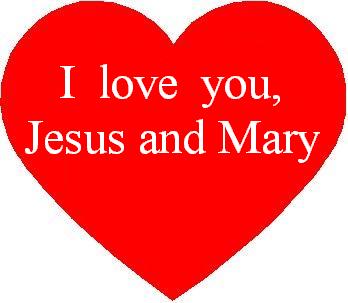 ---
Question for married couples and others in intimate relationships:
Q: How do I fell we are maturing more in our friendship?
---
---
---
Copyright © 2000 Shepherds of Christ.
Rights for non-commercial reproduction granted:
May be copied in its entirety, but neither re-typed nor edited.
Translations are welcome but they must be reviewed for moral and theological accuracy by a source approved by Shepherds of Christ Ministries before any distribution takes place. Please contact us for more information.
All scripture quotes are from the New Jerusalem Bible, July 1990, published by Doubleday.
Revised: July 6, 2000
URL: http://www.SofC.org
Contact Information for Shepherds of Christ
Email: info@SofC.org
---
Shepherds of Christ Ministries
PO Box 193
Morrow, Ohio 45152-0193

Telephone: (toll free) 1-888-211-3041 or (513) 932-4451
FAX: (513) 932-6791