Mary has requested that the daily message be given each day to the world. It is read nightly at the prayer service from her Image Building in Clearwater, Florida, U.S.A. This is according to her request. All attempts will be made to publish this daily message to the world at 11 p.m. Eastern time, U.S.A.

---

We acknowledge that the final authority regarding these messages rests with the Holy See of Rome.

---
---
A Prayer for Intimacy with the Lamb, the Bridegroom of the Soul

Oh Lamb of God, Who take away the sins of the world, come and act on my soul most intimately. I surrender myself, as I ask for the grace to let go, to just be as I exist in You and You act most intimately on my soul. You are the Initiator. I am the soul waiting Your favors as You act in me. I love You. I adore You. I worship You. Come and possess my soul with Your Divine Grace, as I experience You most intimately.
---
Messenger: Include Our Lady of the Holy Spirit Center in 6:20 prayers.
---
Message for Children and for all July 9, 2000
Please read at the children's juniors and put in book of children messages
---
A message from Mary Aug. 3, 1998
Mary speaks: When you pray, you pray to your heavenly Father with your whole heart and whole soul and whole being, you pray - Our Father, Who art in heaven...

I am Mary your Mother. When you love God it will be a joy to say the words of every prayer. What child does not love to talk to someone they love. My children, when you pray you talk to God, you talk to someone you love and trust.

Open your heart my little children and lift them up to God.

I love you,

I am your heavenly Mother, Mary.

---
July 9, 2000 - Second Message
From Mary:
My children, you are joined at the Junior Shepherds of Christ at 6:20 on Sunday evenings. You please me and Jesus when you come to pray together. Think of all the youth praying now at 6:20 around the world. I wish the youth to begin praying in all centers as soon as possible at 6:20 on Sunday. I wish them praying at Our Lady of the Holy Spirit Center. I wish them to pray somewhere in Toledo and Iowa, right away. I wish youth to send in their membership forms and little notes to me. Prayer requests from junior members should be kept in a special basket in China and brought out before the image nightly at the 6:20 prayers.
My little sweet children, my youth of high school age, my young adults, I ask at these prayer meetings that you pray with all your hearts for the youth of the world. Pray for the adults to respond by praying for the Church and the world and supporting my Son's ministry in any way they can.
Oh my little ones (I refer to all of you, young in age, grade school, high school, young adults as little ones).
I love you so very much with the most perfect motherly love.
---
---
Mary speaks: Oh my little ones, Jesus loves you so much, please pray for your Church and your world. Your little prayers are so pure and your Father loves your little voices. He will help you. Come in love for all souls. Pray that Junior Shepherds of Christ prayer groups are started all over the world, with young people like you praying. Please pray for this. I ask you as your Mother Mary.
At the Junior Shepherds meetings pass out the rosary meditations and rosaries so they can be used at home. I ask you to pray a decade of the rosary every day for this intention: for the spread of Junior Chapters praying for the Church and the world.
My little ones, will you tell your friends and pray a decade with them? Soon you will see your life change and you will want to pray more, and graces will be granted all over the world from your sweet little prayers.
Pray to me outside at play, one little decade for peace and for the world and the Church.
Say:
---
HAIL MARY, FULL OF GRACE, THE LORD IS WITH THEE; BLESSED ART THOU AMONG WOMEN, AND BLESSED IS THE FRUIT OF THY WOMB, JESUS. HOLY MARY, MOTHER OF GOD, PRAY FOR US SINNERS, NOW AND AT THE HOUR OF OUR DEATH. AMEN.
---
OUR FATHER, WHO ART IN HEAVEN, HALLOWED BE THY NAME. THY KINGDOM COME, THY WILL BE DONE ON EARTH AS IT IS IN HEAVEN. GIVE US THIS DAY OUR DAILY BREAD AND FORGIVE US OUR TRESPASSES AS WE FORGIVE THOSE WHO TRESPASS AGAINST US. AND LEAD US NOT INTO TEMPTATION BUT DELIVER US FROM EVIL. AMEN.
---
GLORY BE TO THE FATHER, AND TO THE SON, AND TO THE HOLY SPIRIT. AS IT WAS IN THE BEGINNING, IS NOW, AND EVER SHALL BE, WORLD WITHOUT END. AMEN.
---
O MY JESUS, FORGIVE US OUR SINS, SAVE US FROM THE FIRES OF HELL AND LEAD ALL SOULS TO HEAVEN, ESPECIALLY THOSE WHO ARE IN MOST NEED OF THY MERCY.
---
Mary speaks: Please, my little youth, spread these messages to your friends by telling them to pray a decade of the rosary with you, pray at least this every day for the Shepherds of Christ prayer chapters and pray for the adults to pray for the Church and the world.
I want you to pray the whole rosary soon, but for now begin with the decade.
Pass out the Rosary Aves and the little cards, "I give my heart to Jesus and Mary with you in love."
This will help you grow in holiness and help you get along with each other as the Father wishes.
I love you so much.
---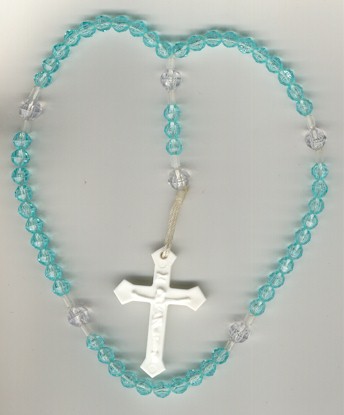 ---
Mary speaks: My children, pray my rosary and pray with your friends. I am with you in a special way when you pray my rosary. You call upon me and you call upon your Father. My little innocent children, I love you so much. I am your Mother, Mary. Your Father loves you so much, He is your heavenly Father. Pray to Him, live to please Him. Oh my sweet children, I will send my special messages to you every day.
Remember to take your Rosary Aves home and pray at least a decade for the Junior Shepherds prayer chapters and pray for the adults to pray every day.
You will be able to get rosaries and meditations for your friends that want to pray with you.
I love you, my beloved little ones, young ones, grade school, high school, young adults. Will you help me and pray for peace for your Church and your world?
Oh little ones, school will begin soon, you can pray for all the children and it will help them
---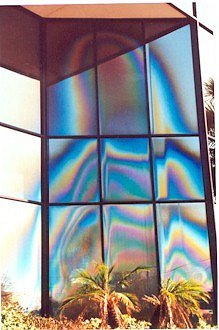 ---
God the Father speaks: I am the Father. My little ones, I hear your heartfelt prayer.
---
FOR OLDER YOUTH AND YOUNG ADULTS
Mary speaks: I ask older youth to make Walter's rosaries, but this must be done with adult supervision and done correctly.
My children, you are so special to me. You can learn to make rosaries for schools and little prayer groups and for my site in Florida. It is fun to make rosaries and help your Mother Mary, but you must learn correctly so your rosaries do not fall apart. My rosary is so important. Take the time and learn to make the rosaries correctly, taking your time making the rosaries right for me.
Rosary making must be made with adult supervision always. The young cannot make the rosaries, older children are able to make rosaries with adult supervision.
---
A Note from Head Handmaid in Florida.

July 9, 2000


A personal letter, Dear ____,

I give my heart to Jesus and Mary with you in love!

The message tonight almost made me cry. I'm so excited! Something is finally happening with the youth! Tonight, there was a young boy that was really excited after the prayer service to make rosaries and come every Sunday to the Juniors and he wants to get his brother to come too! He really has a deep union with Jesus and Mary! He was wonderful! The Juniors are growing!

I feel such a conviction for this mission! I really tried to unite with the Juniors in Ohio, it would be so wonderful if youth would pray at all the sites and sub-sites! We'll pray as never before!

I said to the Father and Jesus and Mary, "You wouldn't ask us to pray all these rosaries for nothing! Every day we've been praying and pleading, 400 or 500 rosaries for the youth. HELP US!!!" I cried out! And slowly, very slowly the light began to steal across the sky - Hearts are changing! We don't even see the fruit out there! And the Juniors are growing in Florida, they're strong and convinced! I can't wait till we have a Junior retreat! I unite to you! I love you!

Love,
_____
---
Mary's Message from the Rosary of August 27, 1996
Mary speaks: I stood beneath the cross of my Son, and my Heart was in such pain for I saw Him before my eyes. I saw Him covered with blood. I saw Him die. My Heart, my children, my Heart to watch my Son, but my Heart, my Heart, how I suffered for my little children of the world that give in to this world and give up the love of my Son. O my little children of light, I give you this message. Carry this light into the darkness for your Mother Mary, for I stood beneath the cross and I cried. I cried for the little ones. I cried for the young ones, the ones that do not care and will lose their souls. How do I make you see for you will not listen to me? What can I do? I come. I appear. I beg. I plead. I give you these gifts from my Son, and you reject me. I do not deliver messages very often anymore for I have been ignored. The message is the same. You do not read the messages I have given to you. Please help me. Help the little children. I appear. I appear. I appear, and I am ignored. I stood beneath the cross, and I cried. I cried, and my Heart was in such anguish for my little children, for I am searching for them this day as I searched for the Child Jesus. Please, please help me. I cannot hold back the hand of my Son any longer. I am Mary, your Mother. I ask you to help my children. You are my children of light.

Song: O Lady of Light, shining so bright, be with us this day, guiding our way, O Lady, O Lady of Light.

Mary speaks: I appear to you as Our Mother of Sorrows.
(End of Mary's Message)
---
MY VALENTINE FOR JESUS AND MARY
AND THE WORLD

I _________________ give my heart to
You Jesus and Mary on this day
_________________
I promise to help spread the devotion to
the Hearts of Jesus and Mary.
---
Question for married couples and others in intimate relationships:
Q: How do I feel my devotion to the Sacred Heart will help me to be a better lover to you?
---
---
---
Copyright © 2000 Shepherds of Christ.
Rights for non-commercial reproduction granted:
May be copied in its entirety, but neither re-typed nor edited.
Translations are welcome but they must be reviewed for moral and theological accuracy by a source approved by Shepherds of Christ Ministries before any distribution takes place. Please contact us for more information.
All scripture quotes are from the New Jerusalem Bible, July 1990, published by Doubleday.
Revised: July 10, 2000
URL: http://www.SofC.org
Contact Information for Shepherds of Christ
Email: info@SofC.org
---
Shepherds of Christ Ministries
PO Box 193
Morrow, Ohio 45152-0193

Telephone: (toll free) 1-888-211-3041 or (513) 932-4451
FAX: (513) 932-6791