Mary has requested that the daily message be given each day to the world. It is read nightly at the prayer service from her Image Building in Clearwater, Florida, U.S.A. This is according to her request. All attempts will be made to publish this daily message to the world at 11 p.m. Eastern time, U.S.A.

---

We acknowledge that the final authority regarding these messages
rests with the Holy See of Rome.

---
August 29, 2006
August 30th Holy Spirit Novena
Scripture selection is Day 2 Period II.

The Novena Rosary Mysteries
for August 30th are Glorious.
We need funds for the
foreign mailing of
the Priestly Newsletter.
Please help us.
e-mail Rita info@sofc.org
call Glaci 1-888-211-3041
We need help with the Priestly Newsletter
mailing in China.
If you can help please call
1-888-211-3041.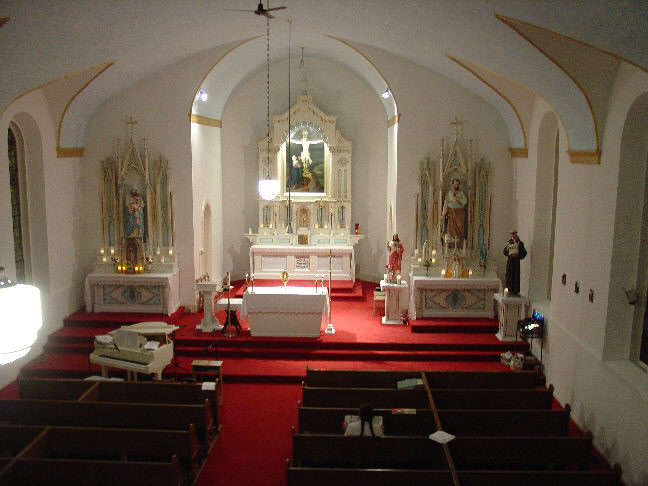 The new newsletter is available
on the homepage
with a button called
"New Priestly Newsletter".
Order the Priestly
Newsletter
from Glaci
1-888-211-3041
Shepherds of Christ
P. O. Box 627
China, IN 47250
See the homepage for
Fr. John's book
Authenticity.
It will help you grow
deeper in the
Spiritual life.
Come to the 5th in Clearwater!

Come to the 13th in China!

We need to know if you have a

prayer chapter.

Please e-mail this information today.

Your name - complete address -

how many members.

You need only have 2 members.
Excerpt from August 2, 2006
Messenger: I appreciate your mail —
e-mail telling me how you
work to do these Ministries
Jesus has asked us to do.
Shepherds of Christ
P. O. Box 627
China, IN 47250
Our new mailing address is
in China — where we have
24 hour adoration and our
retreats —
write to me to tell me how
you are being a Shepherd of Christ
Associate, Apostle —
Anyone who has a prayer petition
can e-mail info@sofc.org
and we will put your prayer request
in a basket under the altar in
China, Indiana —
you can see the basket on the
internet —
We pray every half hour
for the intentions in the basket
We will pray for you —
Main Mailing Address for Shepherds of Christ

Shepherds of Christ Ministries
P. O. Box 627
China, IN 47250

1-888-211-3041

We accept credit card.
---
---
---
Copyright © 2006 Shepherds of Christ.
Rights for non-commercial reproduction granted:
May be copied in its entirety, but neither re-typed nor edited.
Translations are welcome but they must be reviewed for moral and
theological accuracy by a source approved by Shepherds of Christ Ministries
before any distribution takes place. Please contact us for more information.