Shepherds of Christ
Daily Writing
August 29, 2007
August 30th Holy Spirit Novena
Scripture selection is Day 4 Period II.

The Novena Rosary Mysteries
for August 30th are Joyful.
We need money for the newsletter
on the Church and the Eucharist book.
It is ready to be sent to all the priests
in United States.
August 29, 2007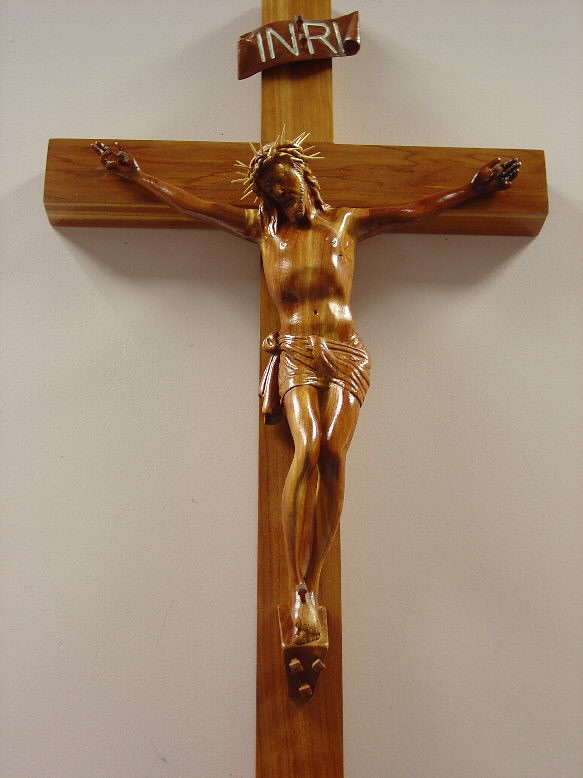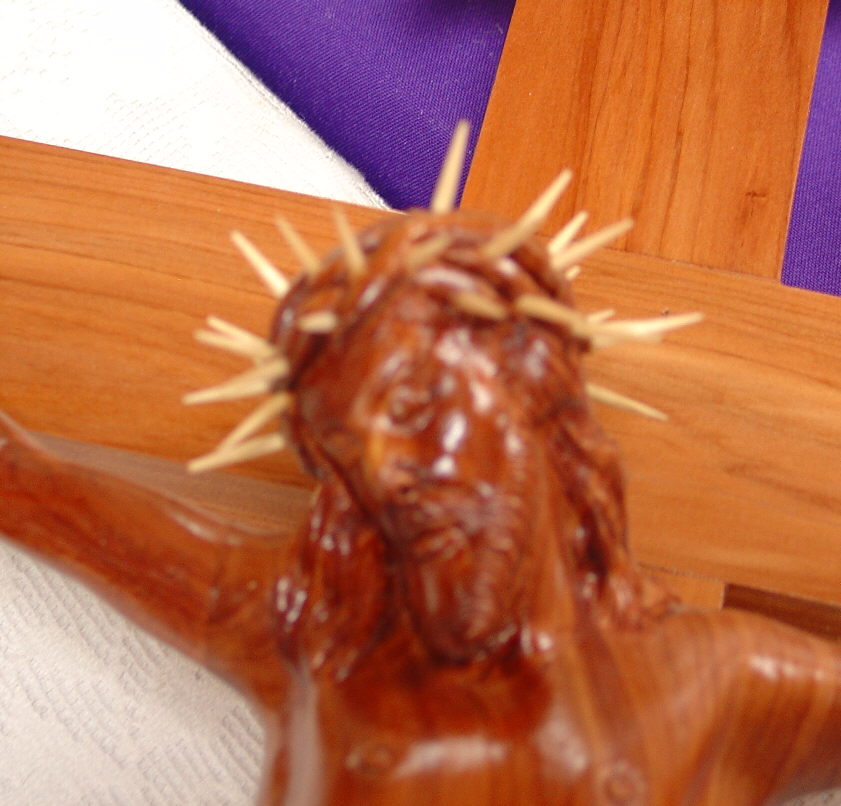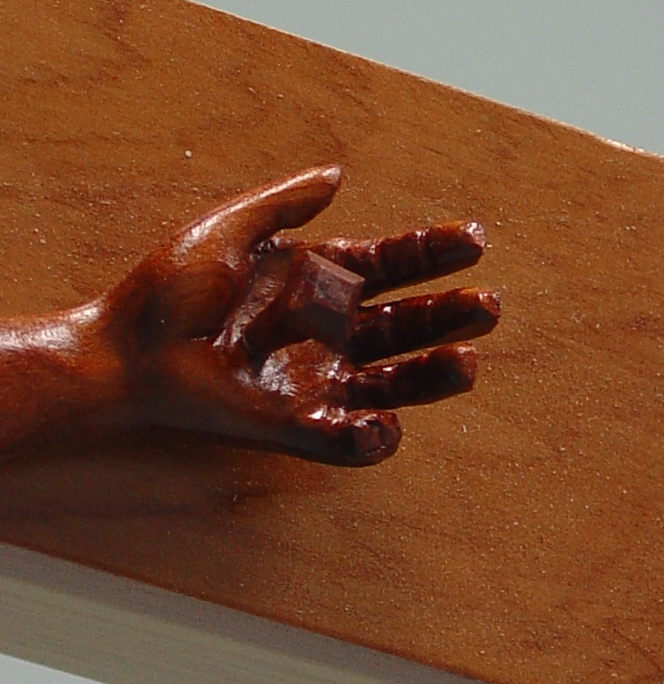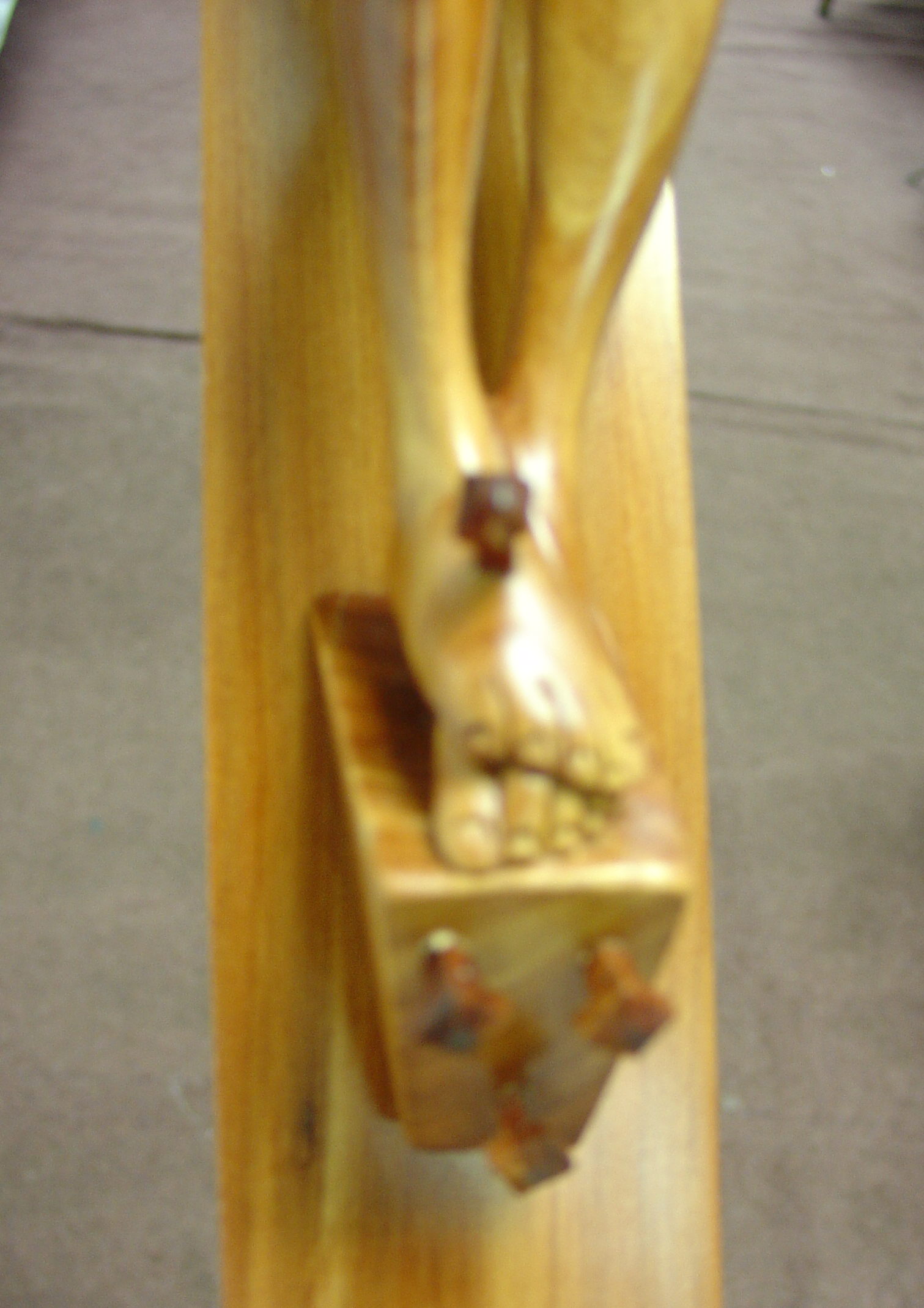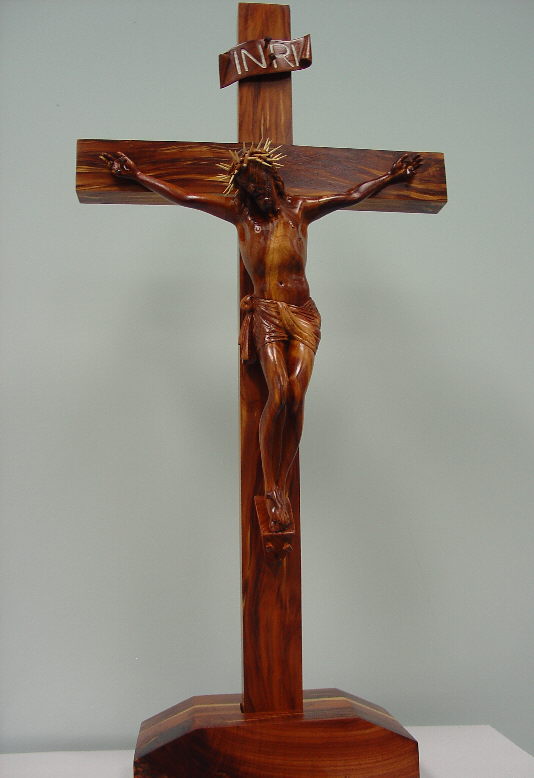 This would make a terrific Christmas Present
for your bishop, for your priest,
given to your priest from your Shepherds of Christ Prayer Chapter.
(You can have a bake sale.)
This is such a precious gift that any bishop or priest
would love it for Christmas or a special Anniversary.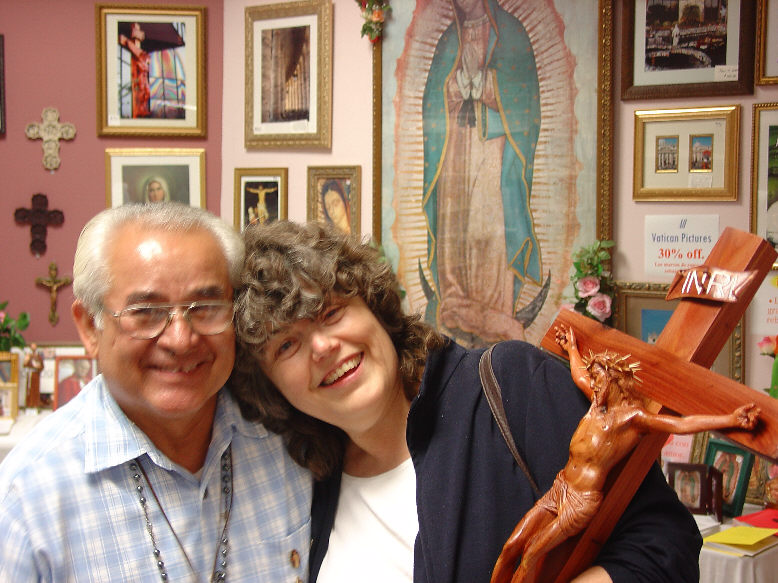 Crucifix — hand carved by Felix
32" high with stand
Available for $750.00
stand $50.00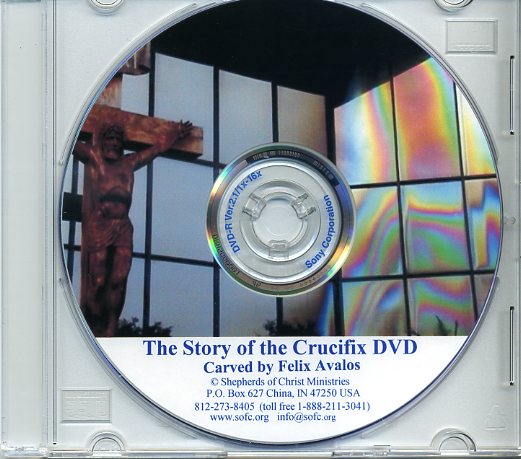 Story of the Crucifix
carved by Felix Avalos
22' in Clearwater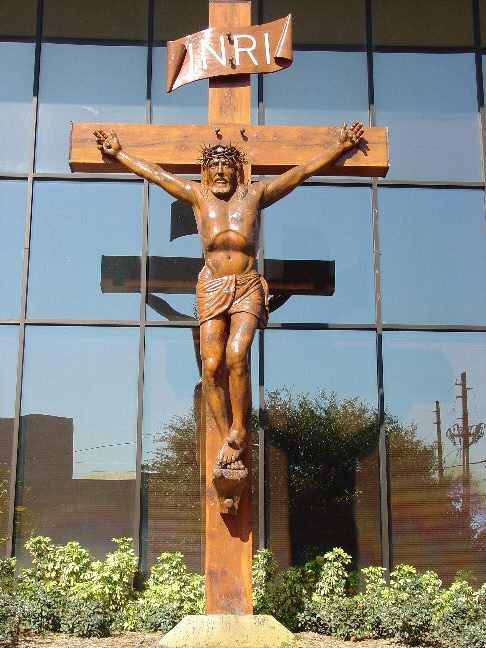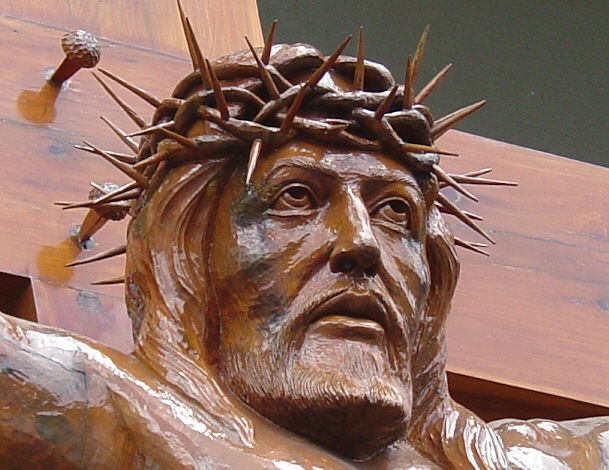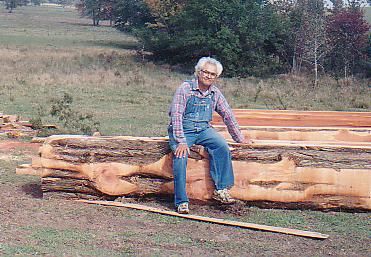 body tree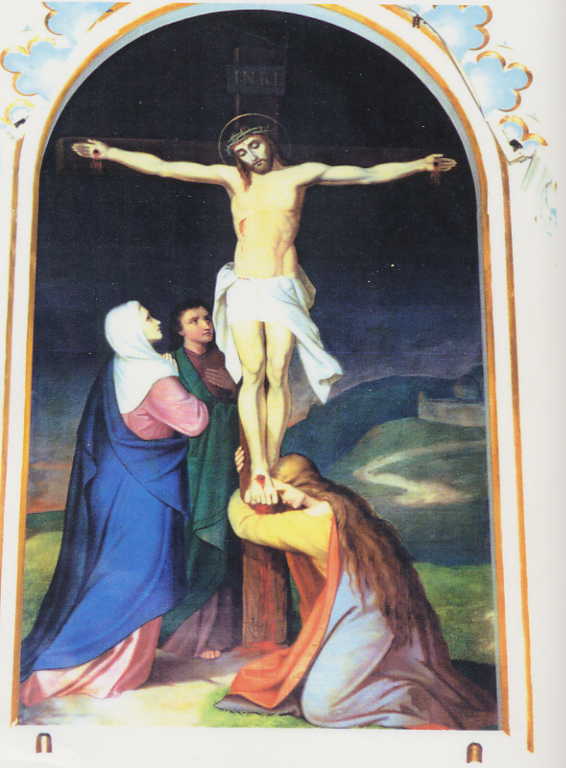 Mary's Message


from the Rosary of August 27, 1996
Mary: I stood beneath the cross of my Son, and my Heart was in such pain for I saw Him before my eyes. I saw Him covered with blood. I saw Him die. My Heart, my children, my Heart to watch my Son, but my Heart, my Heart, how I suffered for my little children of the world that give in to this world and give up the love of my Son. O my little children of light, I give you this message. Carry this light into the darkness for your Mother Mary, for I stood beneath the cross and I cried. I cried for the little ones. I cried for the young ones, the ones that do not care and will lose their souls. How do I make you see for you will not listen to me? What can I do? I come. I appear. I beg. I plead. I give you these gifts from my Son, and you reject me. I do not deliver messages very often anymore for I have been ignored. The message is the same. You do not read the messages I have given to you. Please help me. Help the little children. I appear. I appear. I appear, and I am ignored. I stood beneath the cross, and I cried. I cried, and my Heart was in such anguish for my little children, for I am searching for them this day as I searched for the Child Jesus. Please, please help me. I cannot hold back the hand of my Son any longer. I am Mary, your Mother. I ask you to help my children. You are my children of light.

end of Mary's Message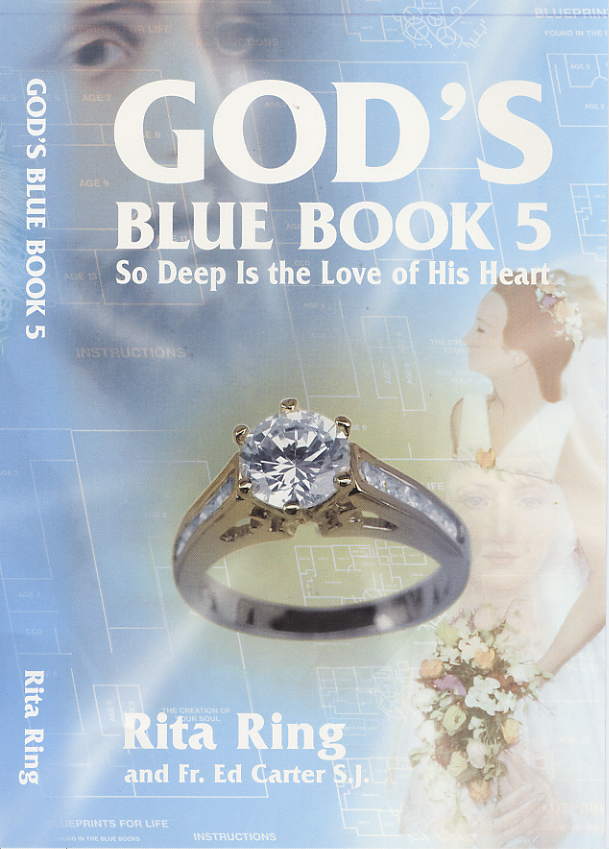 Blue Book 5 is only $5.00.
December 3, 1994

Jesus on the Cross

R. I see Him in perfect peace hanging on the cross. He is beaten, His mouth is open and blood comes from His mouth, peace. Jesus always doing His Father's will. He loves His Father's will. His eyes cast upward so often to the Father, but His face, beaten and bloodied reflects a Heart of peace. No hatred for His attackers. Their faces so ugly and filled with hate. Their bodies unblemished projecting their anger on this Lamb of God.

Jesus: Peace I leave with you, My peace I give to you.

R. He came. He showed us the way. What little crosses compared to His cross, but Jesus always in perfect peace. I see Him under the cross in the arms of His Mother, not a breathe in His body, perfect peace even to His death. The secret is compliance to the will of the Father.

Jesus: Oh child, what lessons I teach you this day. Study My passion it is the doorway to My Heart. You come to Me in My sufferings, I open My Heart and you enter into the fire of My love.

R. I see ever so clearer that afflictions to His body were not His greatest suffering. It was the sufferings to His Heart. His Heart is perfect love. How His most precious Heart suffered so for love of each and every soul. How deeply the wounds of the heart.

Look to Mary she suffered by Christ's side, not one mark on her body but her heart so filled with pain we cannot describe her pain.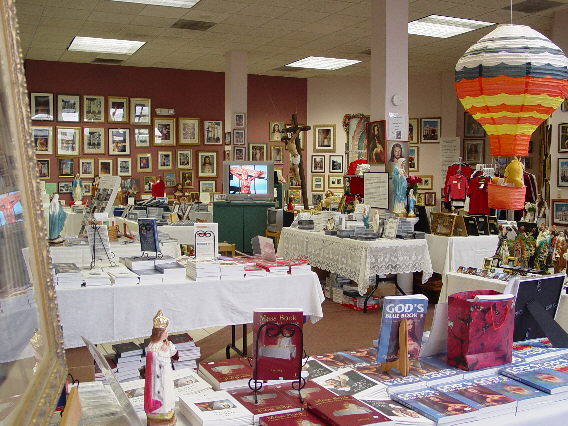 Rita speaks: The other day I was in the store and a woman came in crying and she embraced me and she said, "The Blue Books saved my life, I was really depressed and having so much trouble and I got a Blue Book in 1999 and it saved my life." She was buying 3 Blue Books and she says she reads it all the time.

Another woman told me the same day how she used the Blue Books all day and studied them — they tell her what she needs. She loves Jesus so much.
Fatima/Clearwater Glass Statues available.

Call Glaci or go to China

1-888-211-3041

6015 N. State Rd 62
China, IN 47250

or call Clearwater

21649 US 19 N
Clearwater, FL 33765

1-888-321-7671
1-727-725-9312

Brand New Internet Store
---
---
---

Copyright © 2007 Shepherds of Christ.
Rights for non—commercial reproduction granted:
May be copied in its entirety, but neither re—typed nor edited.
Translations are welcome but they must be reviewed for moral and
theological accuracy by a source approved by Shepherds of Christ Ministries
before any distribution takes place. Please contact us for more information.