Please help us publish Cycle A -
Fr. Joe's Homily Book
1-888-211-3041


Give Christmas presents that count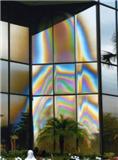 Get a canvas print of Mary's image
with a sliver of glass and
a little bottle of
Jesus and Mary water.
The glass will be fixed behind the
back of the picture.
Cost — $200.00
Call Sheila
1-513-470-3387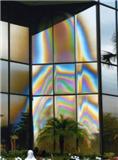 Also available
a cup with a Mary's image on it
Cost — $15
Call Sheila
1-513-470-3387
August 30, 2010
Hope
Happiness in our heart —
We pray for hope in our lives —
To keep focused on our desire
for life eternal —
Hope leads us to seek God —
Saints in heaven already possess God —
The damned in hell have no hope —
Hope is based in believing in God —
It is because of love we have hope —
Hope — opposite — Despair
We push out God in
our heart —
with our free will —
Despair
Anxiety — fear
1 John 4: 17-21


Love comes to its perfection in us when we can face the Day of Judgement fearlessly, because even in this world we have become as he is. In love there is no room for fear, but perfect love drives out fear, because fear implies punishment and no one who is afraid has come to perfection in love. Let us love, then, because he first loved us. Anyone who says 'I love God' and hates his brother, is a liar, since whoever does not love the brother whom he can see cannot love God whom he has not seen. Indeed this is the commandment we have received from him, that whoever loves God, must also love his brother.
We look at Pope John Paul II —
We see what he suffered in Poland —
Hitler on one side —
Russia on the other side
War as we see he suffered —
Persecution of Religious
Against the violence of World War I —
The Lady appeared at Fatima
bringing this message of hope —
Excerpt from The Spirituality of Fatima and Medjugorje
July 13, 1917
But in the end, my Immaculate Heart will triumph, the Holy Father will consecrate Russia to me, Russia will be converted, and a certain period of peace will be granted to the world. (13)


---

NOTES:

13. For background material on Fatima, I am particularly indebted to
Our Lady of Fatima's Peace Plan from Heaven
(Rockford: TAN Books and Publishers, Inc., 1983).

end of excerpt from The Spirituality of Fatima

From Genesis 3: 15

Genesis 3:15

I shall put enmity
between you and the woman,
and between your offspring and hers;....
Adam and Eve sinned because of
pride, they wanted to be
equal to God —
The core of sin is living independent of God.
The harmony of creation is distorted.
Concupiscence enters the world —
LUST, envy,
jealousy, covetousness
has entered the world.
The human person now has a pull
inside toward grace or concupiscence.
Grace moves one —> God
Concupiscence moves one to sin —
Sin upsets the order God willed —
The firstborn of Adam and Eve is Cain —
The second is Abel
Cain is a farmer —
Abel a shepherd —
Cain is jealous of Abel —
Cain's sin is premeditated —
More serious —
Pride and vengeance,
Arrogance continues in
the world —
Cain lied to God —
Those who end up in hell have
chosen this path for
themselves —
Those who enter heaven
do so because they
were faithful to God and follow
His will —
Vice occurs because of repeated
sin — the same sinful acts.
This constant choice of evil
clouds the judgment
for good and evil —
God desires virtue
God wants holiness
God wants a contrite heart —
If a sore is infected we cleanse it.
God wants to cleanse our sin —
We must desire this flushing out of
our sins —
Cain slew his brother —
Judas betrayed Jesus and he turned
Jesus over to death —
God put a mark on Cain —
So men would not revenge him —
Look at Joseph's brothers —
Their hatred of Joseph.
1 Corinthians 13
Though I command languages both human and angelic—if I speak without love, I am no more than a gong booming or a cymbal clashing. And though I have the power of prophecy, to penetrate all mysteries and knowledge, and though I have all the faith necessary to move mountains—if I am without love, I am nothing. Though I should give away to the poor all that I possess, and even give up my body to be burned—if I am without love, it will do me no good whatever.

Love is always patient and kind; love is never jealous; love is not boastful or conceited, it is never rude and never seeks its own advantage, it does not take offence or store up grievances. Love does not rejoice at wrongdoing, but finds its joy in the truth. It is always ready to make allowances, to trust, to hope and to endure whatever comes.

Love never comes to an end. But if there are prophecies, they will be done away with; if tongues, they will fall silent; and if knowledge, it will be done away with. For we know only imperfectly, and we prophesy imperfectly; but once perfection comes, all imperfect things will be done away with. When I was a child, I used to talk like a child, and see things as a child does, and think like a child; but now that I have become an adult, I have finished with all childish ways. Now we see only reflections in a mirror, mere riddles, but then we shall be seeing face to face. Now I can know only imperfectly; but then I shall know just as fully as I am myself known.

As it is, these remain: faith, hope and love, the three of them; and the greatest of them is love.
Paul amongst all his problems wrote of love.


Give a gift that lasts.

$10.00 each plus shipping

Call 1-888-211-3041

Shepherds of Christ

We can send Fr. Joe's

homily book to a priest for 75¢.

Can you please help us get

these homilies to the priests?


Please help us with your donation.

Call Shepherds of Christ

1-888-211-3041

Prayer Cards available

Holy Spirit Prayer
Act of Consecration to
Immaculate Heart of Mary
Act of Consecration to
Sacred Heart of Jesus
Prayer for Priests

Prayer before the Holy Sacrifice of the Mass

Prayer for Union with Jesus

Available for .25¢ each plus postage

Call Shepherds of Christ

1-888-211-3041

Prayer Card 4" x 6"

.50¢ each plus postage

size 5 1/2" x 8 1/2"
$1.00 plus postage

Statues

| | | |
| --- | --- | --- |
| | | |
| Sacred Heart of Jesus w/glass - 18 | Our Lady-Guadalupe w/glass - 12 | Limpias - 8 |
| | | |
| Immaculate Heart w/glass - 18 | I Heart - Ivory w/glass - 18 | Our Lady of Grace w/glass - 18 |
| | | |
| Our Lady-Mt. Carmel w/glass - 18 | Our Lady of Lourdes w/glass - 18 | Infant of Prague w/glass - 24 |
| | | |
| Sacred Heart of Jesus w/glass - 24 | Sacred Heart -Blessing w/glass - 24 | Sorrowful Mother w/glass - 24 |
| | | |
| I Heart - Ivory w/glass - 24 | I Heart of Mary w/glass - 24 | Our Lady of Lourdes w/glass - 24 |
| | | |
| Our Lady-Guadalupe w/glass - 28 | Our Lady of Grace w/glass - 24 | Our Lady-Mt. Carmel w/glass - 24 |
| | | |
| Fatima w/glass - 11 | Pilgrim Virgin w/glass - 12 | Pilgrim Virgin w/glass - 15 |
| | | |
| Fatima w/glass - 18 | Pilgrim Virgin w/glass - 18 | Pilgrim Virgin w/glass - 27 |

| | | |
| --- | --- | --- |
| St. Padre Pio | St. Joseph | St. Therese |
| | | |
| St. Francis | St. Anthony | St. Claire |
| | | |
| Limpias | St. Jude | Divine Mercy |
| | | |
| Holy Family | Angel | St. Philomena |
| | | |
| Pieta - Marble | Pieta - Color | Holy Family |
| | | |
| St. Anthony - 18 | St. Francis - 18 | St. Joseph - 18 |
| | | |
| St. Therese - 18 | St. Rita - 18 | St. Clare - 12 |
| | | |
| | | |

| | | | |
| --- | --- | --- | --- |
| St. Rita - 12 | St. Padre Pio - 12 | ivine Mercy - 12 | St. Michael - 11 |


Shepherds of Christ Ministries
P. O. Box 627
China, IN 47250

Toll free - 1-888-211-3041
Local - 1-812-273-8405
fax - 1-812-273-3182
web: www.sofc.org
e-mail: info@sofc.org


| | | | |
| --- | --- | --- | --- |
| | Size | Price | Quantity |
| Holy Family | 24" | $180 | |
| Limpias | 24" | $125 | |
| St. Anthony | 24" | $125 | |
| St. Claire | 24" | $125 | |
| St. Francis | 24" | $125 | |
| St. Joseph | 24" | $125 | |
| St. Jude | 24" | $125 | |
| St. Padre Pio | 24" | $125 | |
| St. Therese | 24" | $125 | |
| Divine Mercy | 22" | $125 | |
| Angel | 22" | $100 | |
| St. Philomena | 20" | $100 | |
| St. Philomena | 16" | $65 | |
| St. Joseph | 18" | $65 | |
| St. Francis | 18" | $65 | |
| St. Anthony | 18" | $65 | |
| St. Rita | 18" | $65 | |
| St. Therese | 18" | $65 | |
| Pieta - Color | 15" | $75 | |
| Pieta - Marble | 15" | $75 | |
| Holy Family | 12" | $60 | |
| St. Padre Pio - standing | 12" | $40 | |
| St. Padre Pio - sitting | 8" | $50 | |
| St. Michael | 11" | $40 | |
| St. Rita | 12" | $40 | |
| Divine Mercy | 12" | $40 | |
| St. Claire | 12" | $40 | |
| Limpias | 8" | $25 | |
| Our Lady of Guadalupe w/glass | 28" | $500 | |
| Our Lady of Mt. Carmel w/glass | 24" | $500 | |
| Immaculate Heart of Mary w/glass | 24" | $500 | |
| Immaculate Heart - Ivory w/glass | 24" | $500 | |
| Infant of Prague w/glass | 24" | $500 | |
| Our Lady of Grace w/glass | 24" | $500 | |
| Our Lady of Lourdes w/glass | 24" | $500 | |
| Sacred Heart of Jesus w/glass | 24" | $500 | |
| Sacred Heart -Blessing w/glass | 24" | $500 | |
| Sorrowful Mother w/glass | 24" | $500 | |
| Immaculate Heart of Mary w/glass | 18" | $300 | |
| Immaculate Heart - Ivory w/glass | 18" | $300 | |
| Sacred Heart of Jesus w/glass | 18" | $300 | |
| Our Lady of Lourdes w/glass | 18" | $300 | |
| Our Lady of Grace w/glass | 18" | $300 | |
| Our Lady of Mt. Carmel w/glass | 18" | $300 | |
| Our Lady of Guadalupe w/glass | 12" | $200 | |
| Fatima w/glass | 11" | $150 | |
| Fatima w/glass | 18" | $250 | |
| Pilgrim Virgin w/glass | 12" | $160 | |
| Pilgrim Virgin w/glass | 15" | $200 | |
| Pilgrim Virgin w/glass | 18" | $250 | |
| Pilgrim Virgin w/glass | 27" | $450 | |


Call for Shipping Price (1-888-211-3041)


Name

Sub-Total
Address

IN Tax (7%)
City

Shipping
State Zip

Donation
Telephone

Order Total

Shepherds of Christ
P. O. Box 627
China, IN 47250

1-888-211-3041

Fr. Joe's Homily Books

Guiding Light - Cycle A
The Word Alive in Our Hearts

$10.00




Guiding Light - Cycle B
Focusing on the Word

$10.00


Guiding Light - Cycle C
Feed My Soul

$10.00
Fr. Carter's Books
Priestly Newsletter Book I

12 Newsletters
July 1994 - June 1996

$12.00


Priestly Newsletter Book 2

17 Newsletters
1996 - 1999

$12.00


Priestly Newsletter Book 3

4 Newsletters & Prayers
2000

$12.00




Response to God's Love



$10.00


Messages given
by Jesus and Mary 1994

Tell My People


$10.00



The Pain and the Joy

$10.00

Synopsis of the Spiritual Life

Spirituality Handbook
$3.00


Priestly Newsletter on CD
2000 - Issue 1

$10.00


Priestly Newsletter on CD
2000 - Issue 2

$10.00
Fr. Pasquini's Books
Authenticity



Prayers and Meditations

$10.00

In Imitation of Two Hearts

For those suffering or
in Nursing Homes

$10.00

Light, Happiness and Peace

Journeying through traditional
Catholic Spirituality

$10.00

Medicine of Immortality

Prayers and Meditations - will assist the reader in growth toward a deeper understanding of the mystery of the Eucharist

$10.00


Ecce Fides - Pillar of Truth





Ideal for RCIA, Adult & Youth Bible Study, Homeschooling, Catholic
Identity Studies

$10.00

Shepherds of Christ Newsletters
9 Newsletters
2006 - 2008



$36.00
DVDs and CDs by Fr. Pasquini




Authenticity DVD
Prayers on the Ocean

$10.00


Nursing Home Mass DVD

$10.00

Consolation DVD

$10.00

Medicine of Immortality
Read by Rita Ring

2 CDs - $17.00

In Imitation of Two Hearts DVD

$10.00




Consolation CD
by Fr. John

$8.00





Nursing Home Mass CD

$8.00


Holy Spirit Novena DVD

$10.00

Divine Mercy Chaplet DVD

$10.00