Mary has requested that the daily message be given each day to the world. It is read nightly at the prayer service from her Image Building in Clearwater, Florida, U.S.A. This is according to her request. All attempts will be made to publish this daily message to the world at 11 p.m. Eastern time, U.S.A.

---

We acknowledge that the final authority regarding these messages rests with the Holy See of Rome.

---
August 6, 2004 - Transfiguration
August 7th Holy Spirit Novena
Scripture selection is Day 2 Period II.

The Novena Rosary Mysteries
for August 7th are Sorrowful.
Next Retreat night of August 11th,
August 12th thru August 15th
Please Pray for the
Newsletter & Delores.
Click on the picture below to
hear the radio and see China.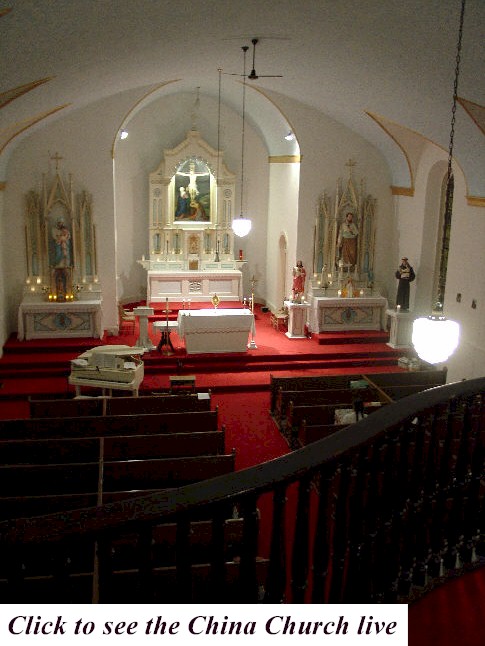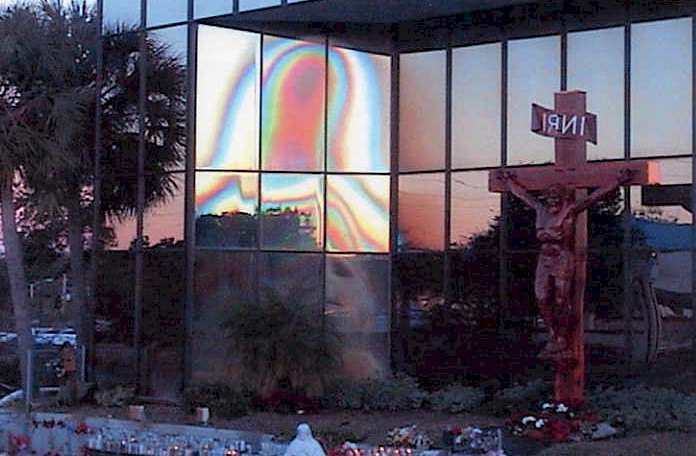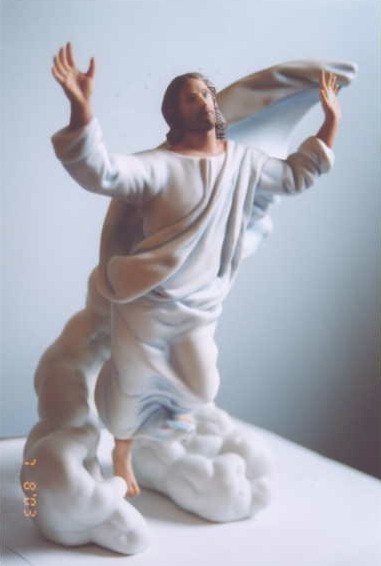 The Transfiguration
August 6, 2004
Jesus speaks: I am calling
you to the retreat
in China.
Tremendous grace
will be granted.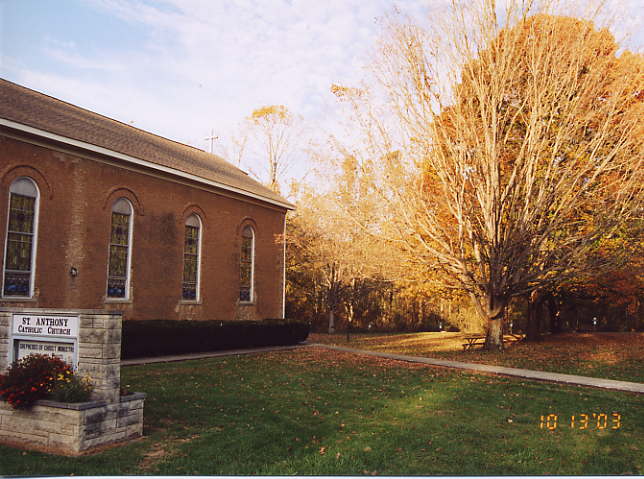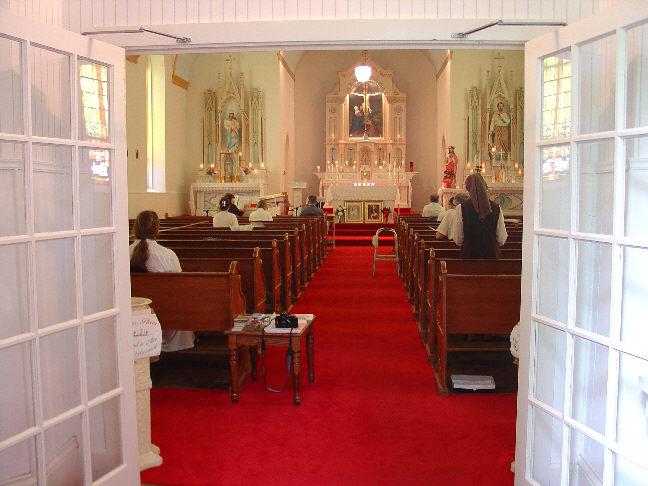 Feast of the Sacred Heart
June 18, 2004
Mass every day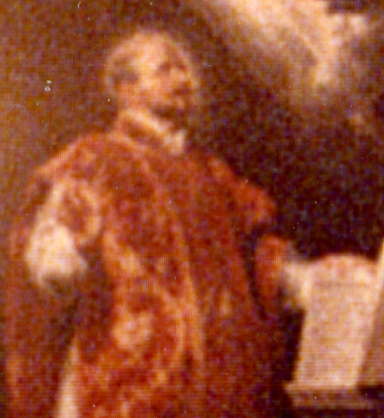 St. Ignatius
From The Spiritual Exercises of St. Ignatius,
by Louis J. Puhl, S.J. p. 12

23. FIRST PRINCIPLE AND FOUNDATION
Man is created to praise, reverence and serve God
our Lord, and by this means to save his soul.
p. 11

21. SPIRITUAL EXERCISES

Which have as their purpose the conquest of self
and the regulation of one's life in such a way that
no decision is made under the influence of any
inordinate attachment

p. 25

46. PRAYER. In the preparatory prayer I will beg God
our Lord for grace that all my intentions, actions,
and operations may be directed purely to the
praise and service of His Divine Majesty.
August 6, 2004 message continues
Jesus speaks: I have called for 24 hour
adoration in China, Indiana.
(1) to pray for the priests, the
Church and the world.
(2) to pray for the Priestly Newsletter
and all involved.
(3) Always to pray Friday
12:00 - 3:00
(4) Pray for little peoples books
(5) Rosary Program
(6) Retreats in China and 5ths
and priests who help us.
(7) Internet Ministry and all ministries
(8) All Shepherds of Christ
needs including leaders,
servants, handmaids and apostles.
(9) Special Intentions
(10) Florida and funds
I call you to prayer 末
Servants, handmaids and apostles
a) 6:20 prayers
b) daily Mass and adoration
c) pray hourly
From Jesus:
I invite you to spend an
afternoon, an evening,
in the morning with Me.
_________________________
Special Soul:
I want to spend these hour/hours
in China, Indiana with Jesus.
weekly ___
Other
| | |
| --- | --- |
| 12:00 am to 1:00 am ___ | 12:00 pm to 1:00 pm ___ |
| 1:00 am to 2:00 am ___ | 1:00 pm to 2:00 pm ___ |
| 2:00 am to 3:00 am ___ | 2:00 pm to 3:00 pm ___ |
| 3:00 am to 4:00 am ___ | 3:00 pm to 4:00 pm ___ |
| 4:00 am to 5:00 am ___ | 4:00 pm to 5:00 pm ___ |
| 5:00 am to 6:00 am ___ | 5:00 pm to 6:00 pm ___ |
| 6:00 am to 7:00 am ___ | 6:00 pm to 7:00 pm ___ |
| 7:00 am to 8:00 am ___ | 7:00 pm to 8:00 pm ___ |
| 8:00 am to 9:00 am ___ | 8:00 pm to 9:00 pm ___ |
| 9:00 am to 10:00 am ___ | 9:00 pm to 10:00 pm ___ |
| 10:00 am to 11:00 am ___ | 10:00 pm to 11:00 pm ___ |
| 11:00 am to 12:00 pm ___ | 11:00 pm to 12:00 pm ___ |
Retreats are held monthly.
Messenger: Christ has called you to be in
His army.
He is the Son of God 末 the
Chief Shepherd of the flock 末
I come as a messenger from
God to deliver a message.
Christ appeared to me
His mouth moving December 5, 1996
after Mary appeared on the
5th 末 two years because
He said no one was listening.
Those He has called to support
me and His messages have been
some of the weakest links.
Jesus' mouth was moving
because He said
no one was listening.
I heard the Father speak to
me, more than once 末
in a clear deep voice
"This is My beloved Son,
in Whom I am well pleased,
listen to Him."
So Jesus' mouth was moving and
we knocked off Mary's
head.
Can Mary speak to you 末
How much debris is
in the way while you
size me up and I deliver this
message from God
1) prayers and support are needed constantly
for the Priestly Newsletter and
prayers for the priest and his needs
in this endeavor
2) prayers, 6:20, both books
3) daily Mass, or as often as possible
4) Adoration
5) Apostles of the Eucharistic Heart
6) hourly prayer for apostles
7) all leaders, servants and handmaids
of the Shepherds of Christ
8) school rosary program
9) nursing home ministry
10) Shepherds of Christ Retreat
all priests helping us
11) healing and grace
12) obedience to God's will
with regard to the Movement,
docility and healing in
heart against sins of
jealousy and pride
Sincerely in Christ, Rita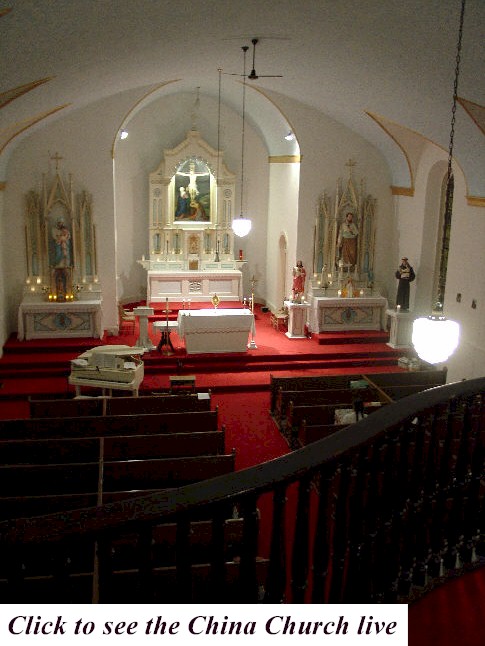 Click to see the China Church live
and all the candles burning
for your intentions.
Light a candle in China.
We will put your prayer intention
before the altar.
Call Morrow 1-888-211-3041
Suggested Donation: $5.00
Email for candles: info@sofc.org
---
---
---
Copyright ゥ 2004 Shepherds of Christ.
Rights for non-commercial reproduction granted:
May be copied in its entirety, but neither re-typed nor edited.
Translations are welcome but they must be reviewed for moral and
theological accuracy by a source approved by Shepherds of Christ Ministries
before any distribution takes place. Please contact us for more information.
All scripture quotes are from the New Jerusalem Bible, July 1990, published by Doubleday.
Revised: August 6, 2004
URL: http://www.SofC.org
Contact Information for Shepherds of Christ
Email: info@SofC.org
---
Shepherds of Christ Ministries
PO Box 193
Morrow, Ohio 45152-0193

Telephone: (toll free) 1-888-211-3041 or (513) 932-4451
FAX: (513) 932-6791