Come to the Retreat in China
before the exposed Eucharist.
September 10th - 13th.
Sept. 10th - Mass at 12:00 noon
Sept. 11th - Mass at 12:00 noon
Sept. 12th - Mass at 11:00am.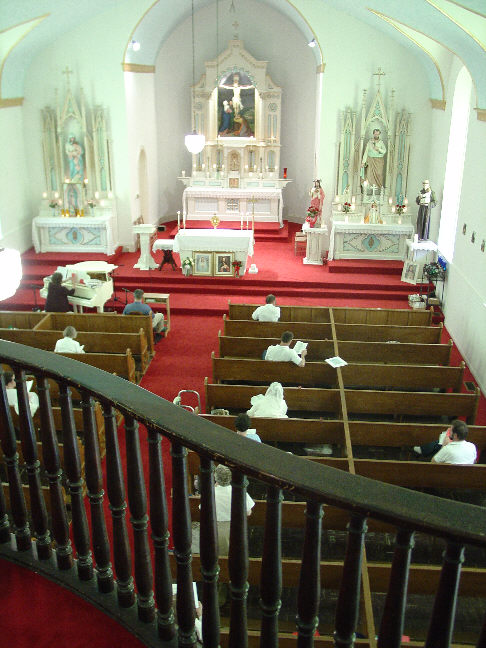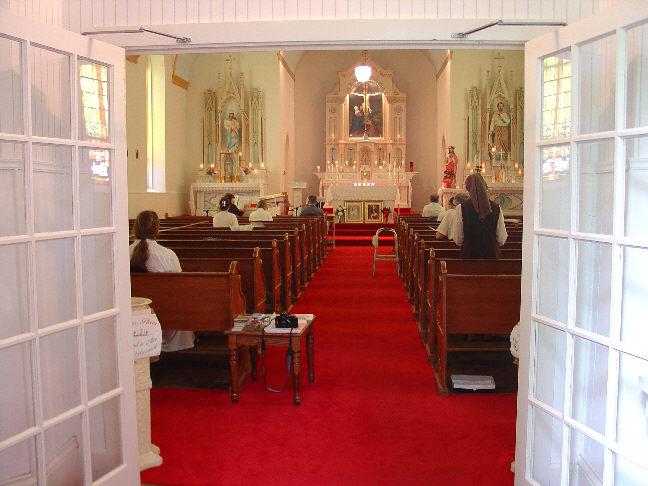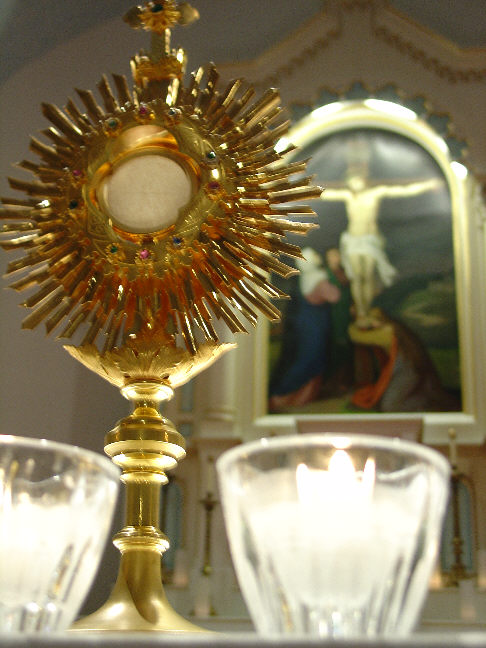 Come and pray for the
priests, the Church and the
world
4 days and the Church
Newsletter and Eucharist Book.
September 10, 2007
We gave a woman at a restaurant
the Jesus and Mary water — she had
cancer —
Sunday a week ago we gave her
a Fatima statue with glass and a
prayer manual.
She said the cancer was frozen
and she didn't need chemotherapy.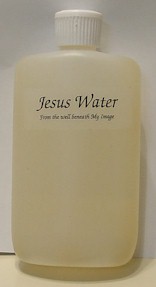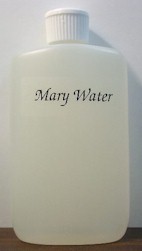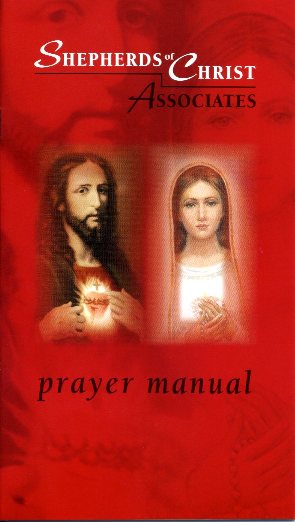 DEAR RITA & EVERYONE, I JUST WANTED TO TELL YOU WE HAVE HAD SO MANY PRAYERS ANSWERED MOST ESPECIALLY SINCE WE HAVE HAD THE IMAGE STATUE IN OUR HOME A FEW MONTHS AGO PRAYERS BEING MIRACULOUSLY ANSWERED FOR OUR CHILDREN & GRANDCHILDREN, OUR DAUGHTERS HEART HAS LITERALLY ALMOST HEALED ... SHE IS ALSO PREGNANT AND THAT IS ALSO A MIRACLE THAT SHE CARRIED THE BABY THIS FAR, SHE IS SO THANKFUL AND ALSO HER CARDIOLOGIST CANT FIGURE OUT HOW SHE IS DOING SO WELL, AND EVEN AGREED WITH HER IT MUST BE PRAYERS BEING SAID FOR HER, HE ALSO TOLD HER IN HER 4TH MONTH TO ABORT THE BABY, MAYBE HE WILL HAVE A CONVERSION, WE HOPE. OTHERS IN MY FAMILY HAVE CHANGED SINCE WE GOT THE STATUE. THEY ARE MORE UNDERSTANDING AND PATIENT AND LOVE BEING A CATHOLIC MORE THAN EVER BEFORE ...WE THANK JESUS, MARY, RITA AND YOU ALL. PRAISE ALL OF HEAVEN. WE ARE ALSO SO EAGER TO HAVE MANY MORE PRAYERS ANSWERED, WE ARE GIVING OUR MARRIED CHILDREN A 10 INCH STATUE EACH FOR THEIR HOMES AND RED PRAYER MANUAL IF THEY WOULD ALSO LIKE TO SAY THE PRAYERS IF THEY SO CHOOSE TO. THE STATUE WE KNOW WILL HELP THEM WITH MANY GRACES AS THEY PRAY BEFORE IT AS IT HAS HELPED US IN OUR HOME AND LIVES. LOVE YOU ALL
---

Rita speaks: The other day I was in the store and a woman came in crying and she embraced me and she said, "The Blue Books saved my life, I was really depressed and having so much trouble and I got a Blue Book in 1999 and it saved my life." She was buying 3 Blue Books and she says she reads it all the time.

Another woman told me the same day how she used the Blue Books all day and studied them — they tell her what she needs. She loves Jesus so much.


---

P.S. WE ALSO HAD ORDERED THE CRUCIFIX THAT FELIX CARVED WITH THE IMAGE STATUE SO WE ALSO FEEL THE NUMEROUS PRAYERS BEING ANSWERED BY HAVING THEM BOTH IN OUR HOME, WE ARE SO THANKFUL FOR THE LEAP OF FAITH WE HAD IN ORDERING THEM BOTH AND ALSO THIS GIFT FROM HEAVEN FOR THE OPPORTUNITY TO HAVE THEM SO CLOSE TO US AS TO BE RIGHT IN OUR HOME WITH US. OUR LADY OF CLEARWATER & AND FELIX'S CRUCIFIX. THANK YOU SHEPHERDS OF CHRIST. CRAIG & MARGRET.
Today September 10, 2007
on the way to China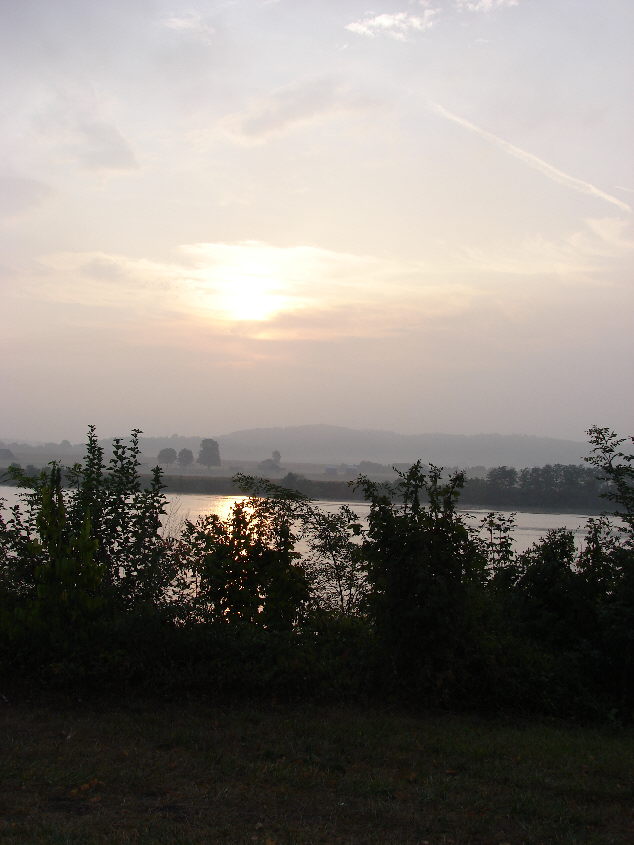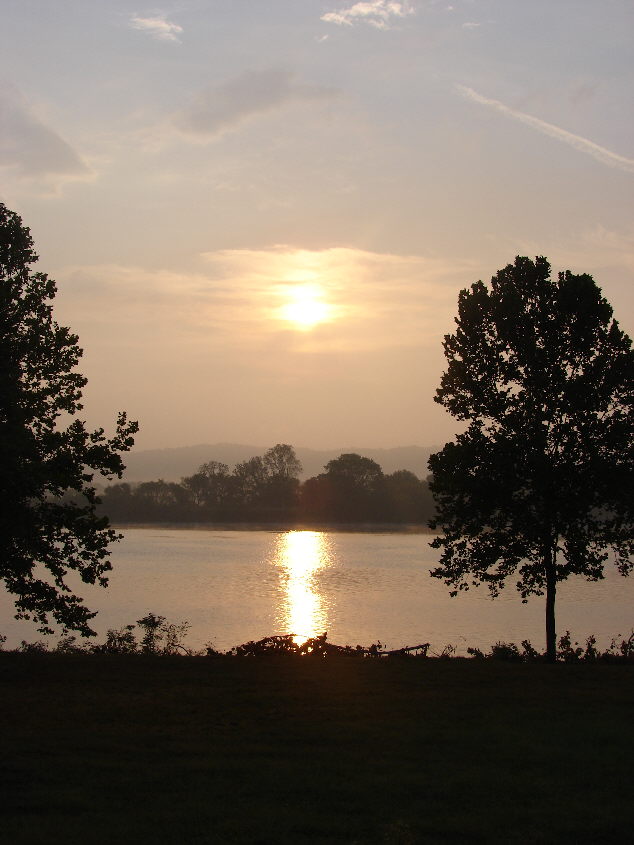 I read the prayers in the Eucharist
book.
If I really realize how
Father, Son and Holy Spirit dwell
in the graced baptized soul —
I am more respectful of you.
We are not divided — we
who deeply live our Catholic
faith are one body in Him.
We are united deeply — His life
is in us.
In going to communion at
Mass — He can outpour His
grace to deeply unite us.
We are one in Him most
deeply saturated by His grace.
Communion is so awesome —
The Son of God gives us His Body
and Blood to nourish us — to help
us grow more deeply one in Him —
He nourishes our spiritual life —
We receive Jesus in the Eucharist —
He comes to us in His real presence —
He comes in us in His Divinity and humanity —
Sing: Jesus the Light of the World
The fields are gold and
summers days are few
Sing: Come with Me into the Fields
---
Today September 10, 2007
on the way to China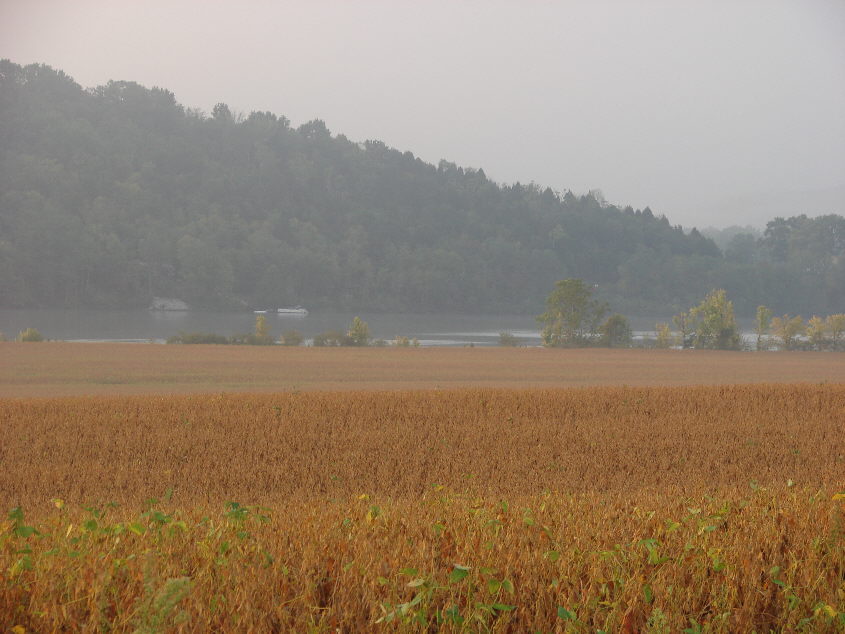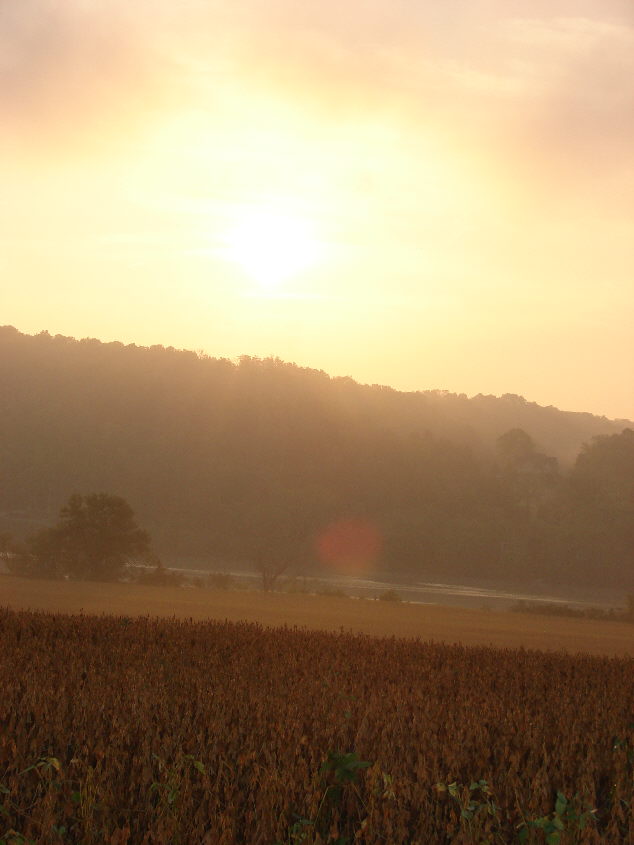 ---
Soon the autumn leaves will be
seen - up here - in China —
We pray for the priests, the
Church and the world —
Thursday - the Mass will be 9:30 on
the 13th
The retreat is time to get recharged
Even if you aren't here — during these
4 days of prayer — stay united with
us praying
Masses will be — Monday - 12:00 noon
— Tuesday - 12:00 noon
— Wednesday - 11:00am
— Thursday - 9:30am
Tune in the internet —
Stay united where ever you are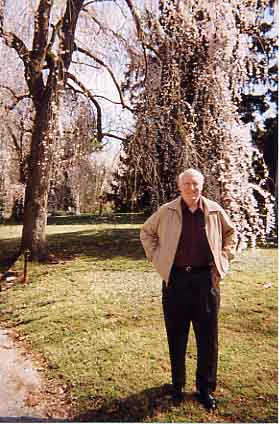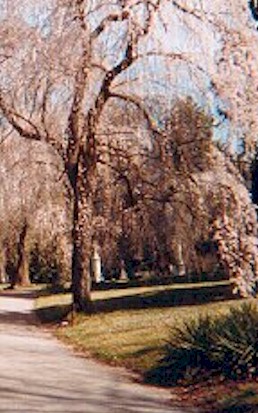 Excerpt from Priestly Newsletter 1998 - ISSUE FOUR

Shortly before he was to die from cancer, Joseph Cardinal Bernardin left us these inspiring words about peace: "It is the first day of November, and fall is giving way to winter. Soon the trees will lose the vibrant colors of their leaves and snow will cover the ground. The earth will shut down, and people will race to and from their destinations bundled up for warmth. Chicago winters are harsh. It is a time of dying.

"But we know that spring will soon come with all its new life and wonder.

"It is quite clear that I will not be alive in the spring. But I will soon experience new life in a different way...

"What I would like to leave behind is a simple prayer that each of you may find what I have found—God's special gift to us all: the gift of peace. When we are at peace, we find the freedom to be most fully who we are, even in the worst of times. We let go of what is non-essential and embrace what is essential. We empty ourselves so that God may more fully work within us. And we become instruments in the hands of the Lord."3

---

Notes:

3. Joseph Cardinal Bernardin, The Gift of Peace, Loyola University Press, pp. 151-153.



end of excerpt from Priestly Newsletter 1998 - ISSUE FOUR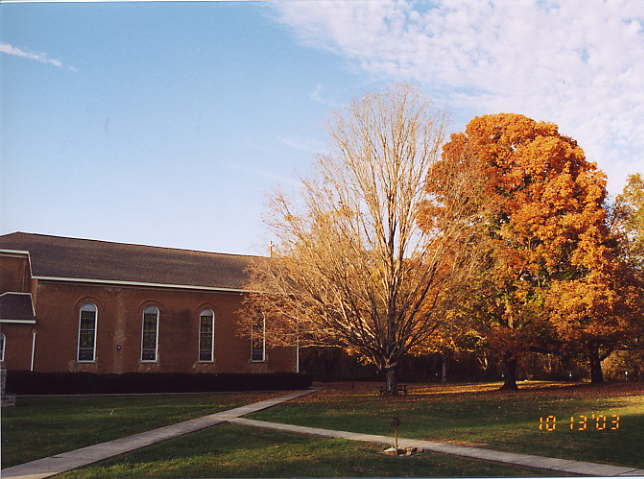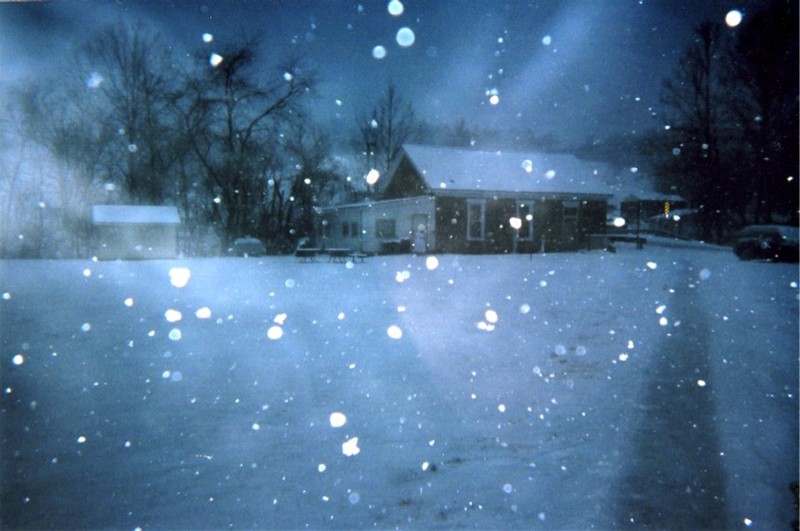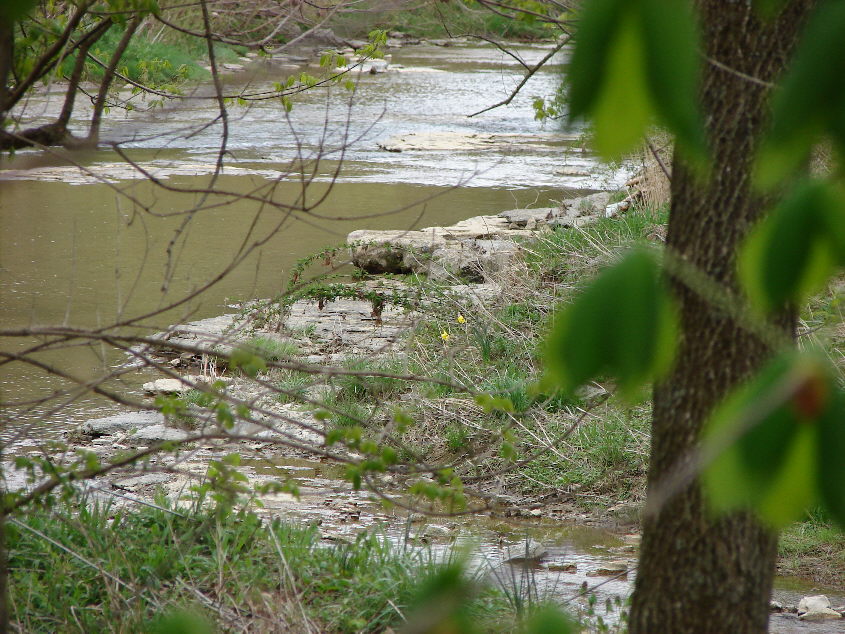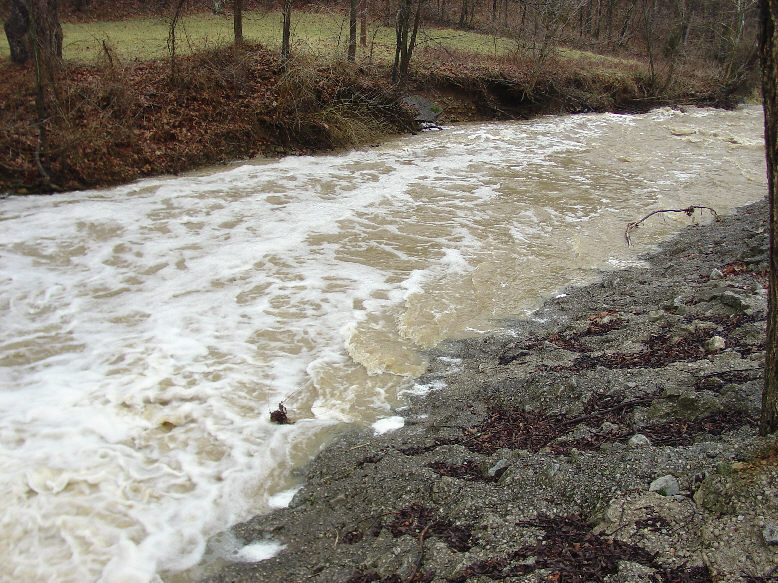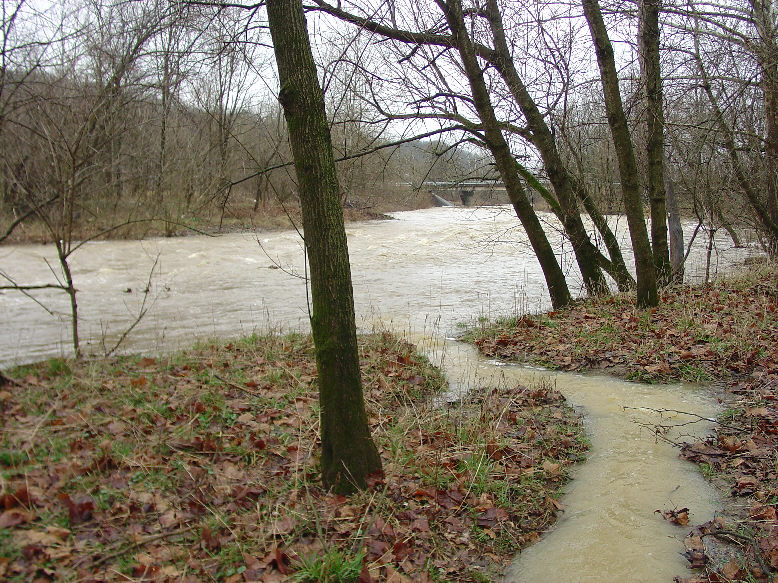 Come Thursday September 13 9:30 Mass
Come get disc of Eucharist Prayers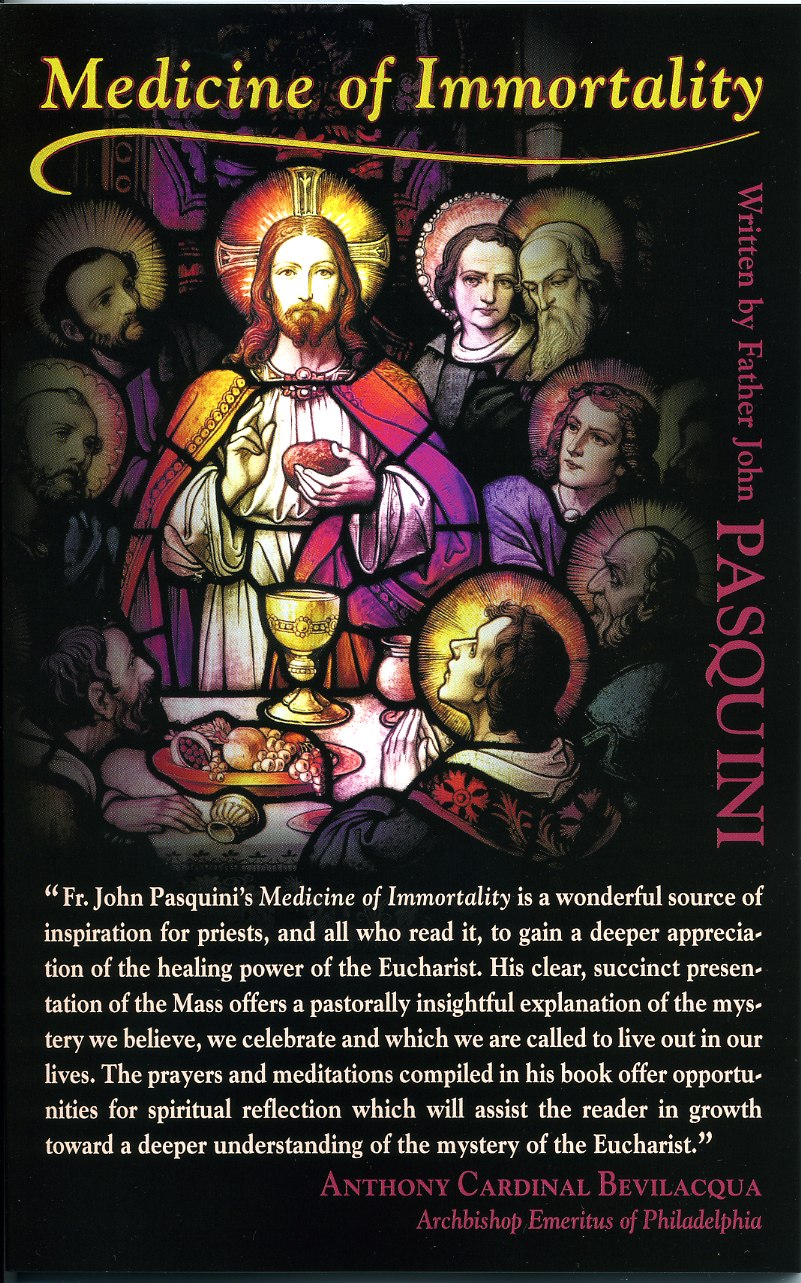 ---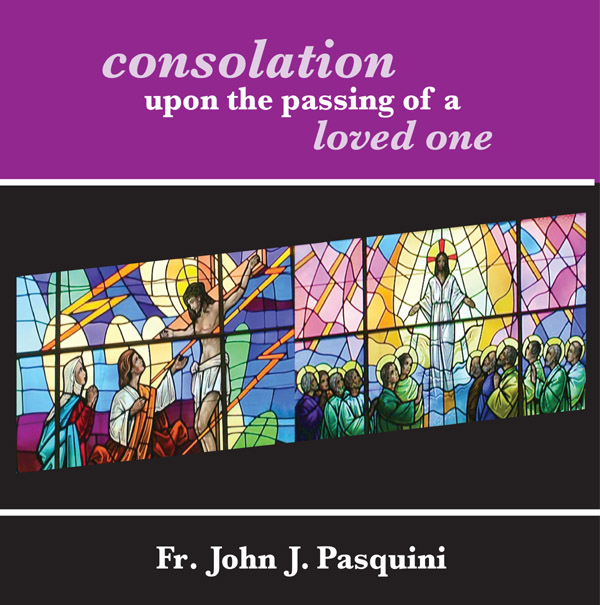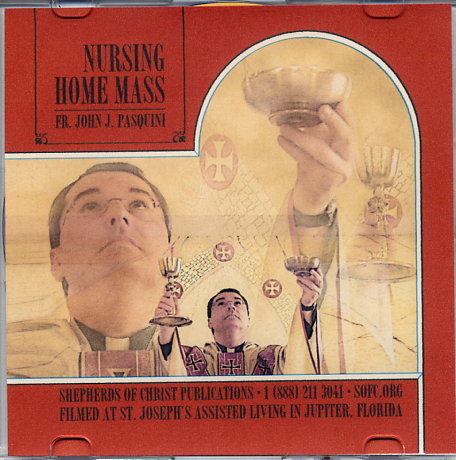 ---
This week we will finish sending out
Newsletter to 80,000 priests and
Eucharist book to hierarchy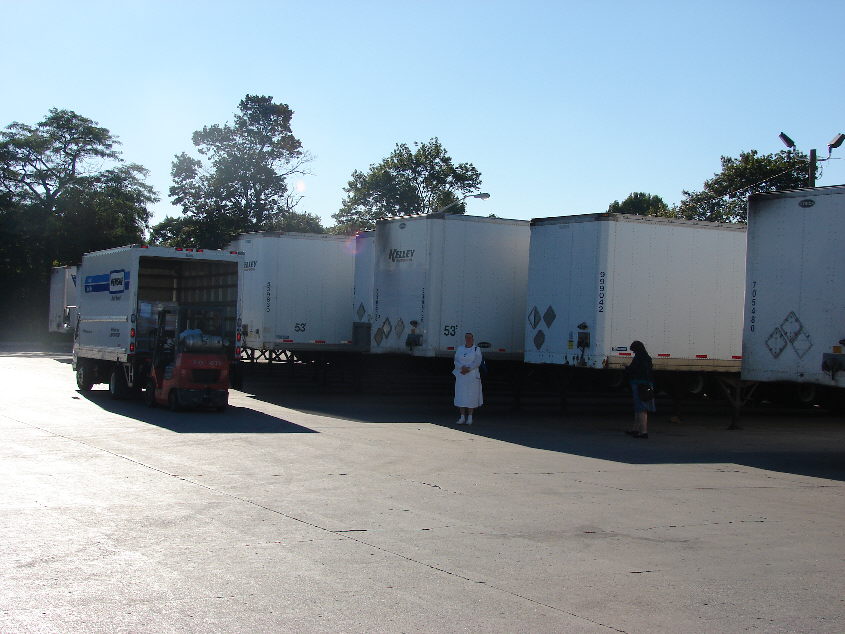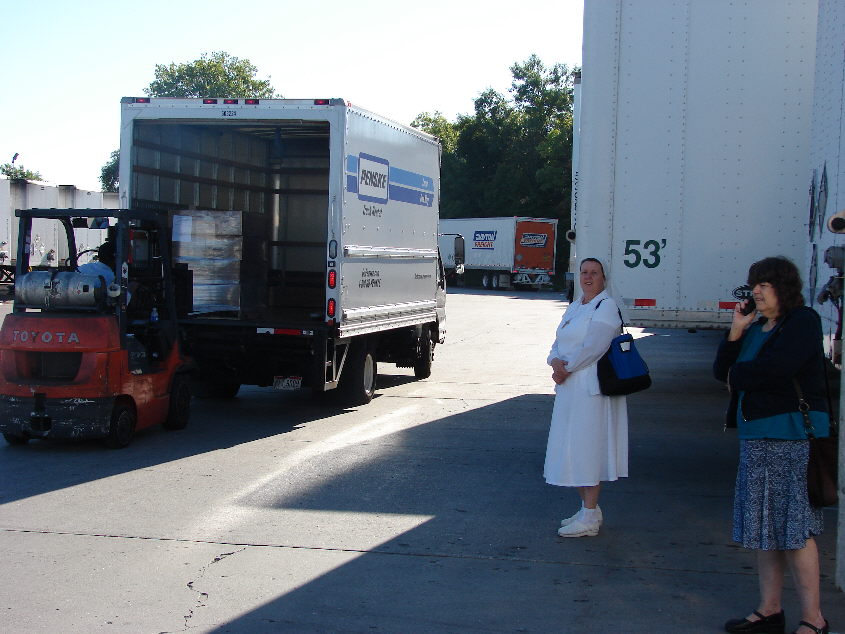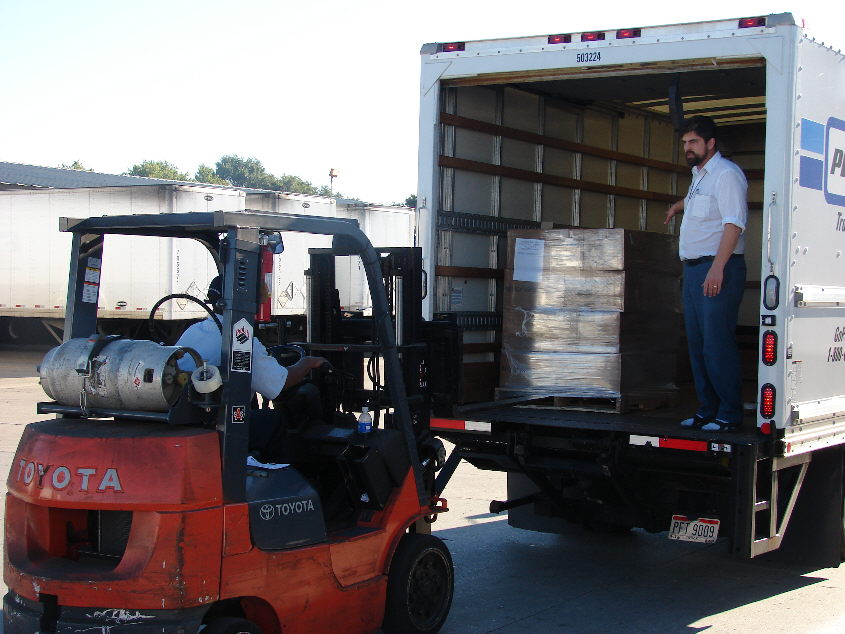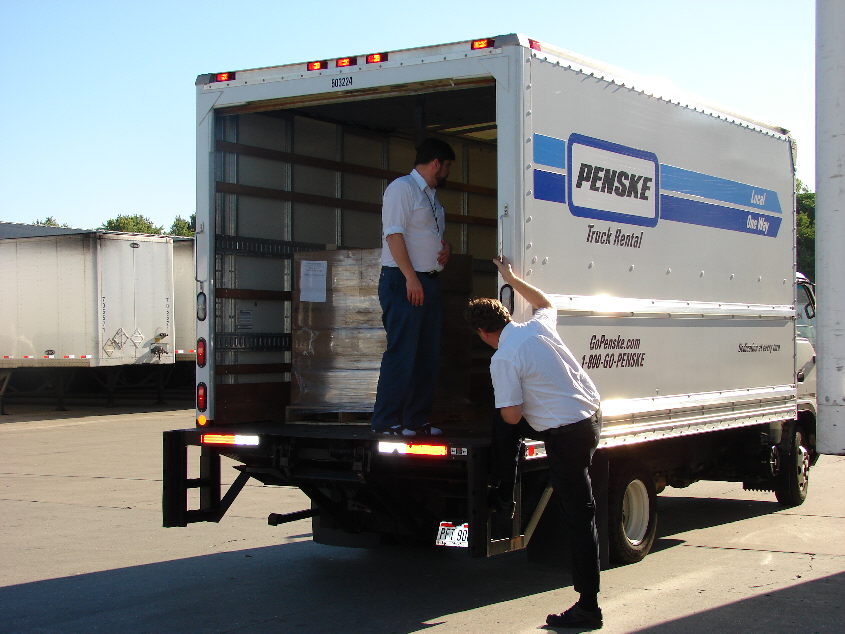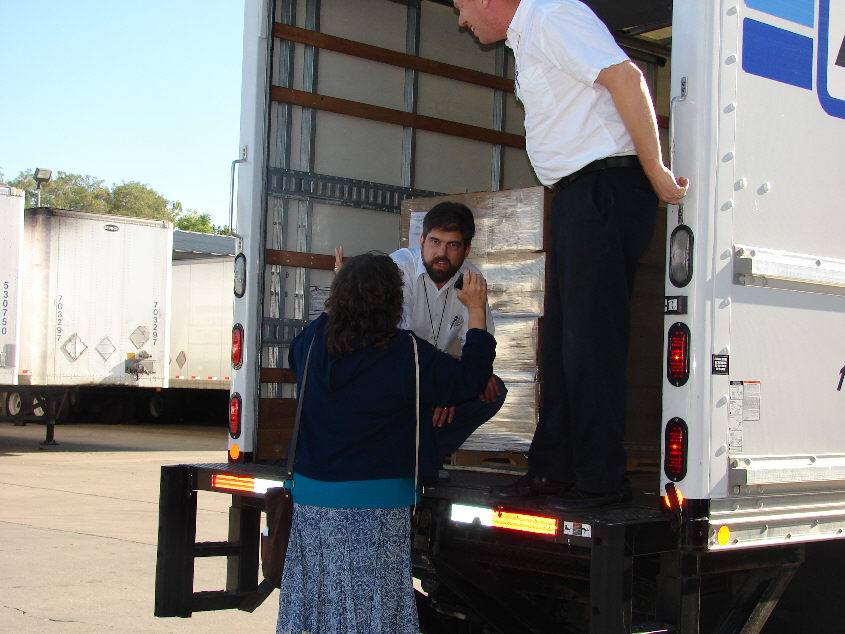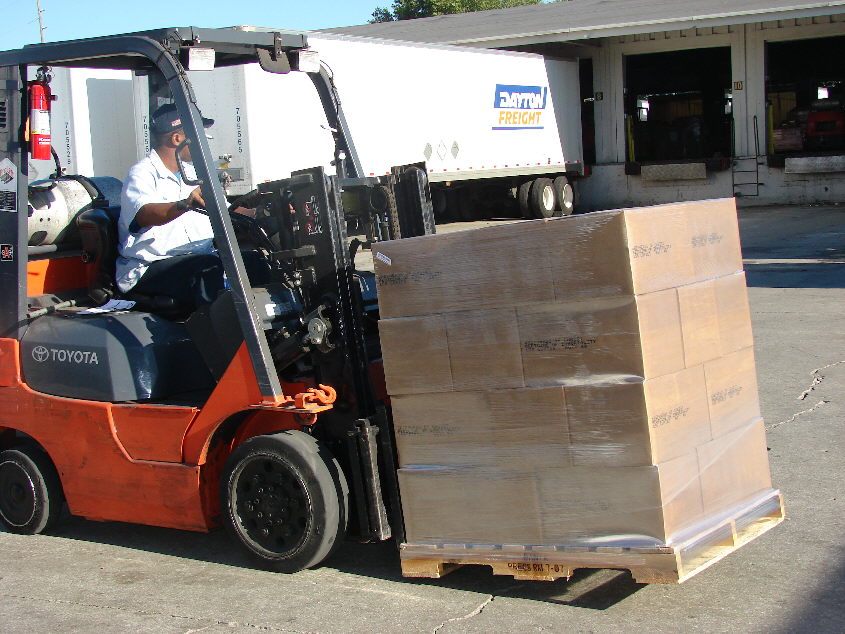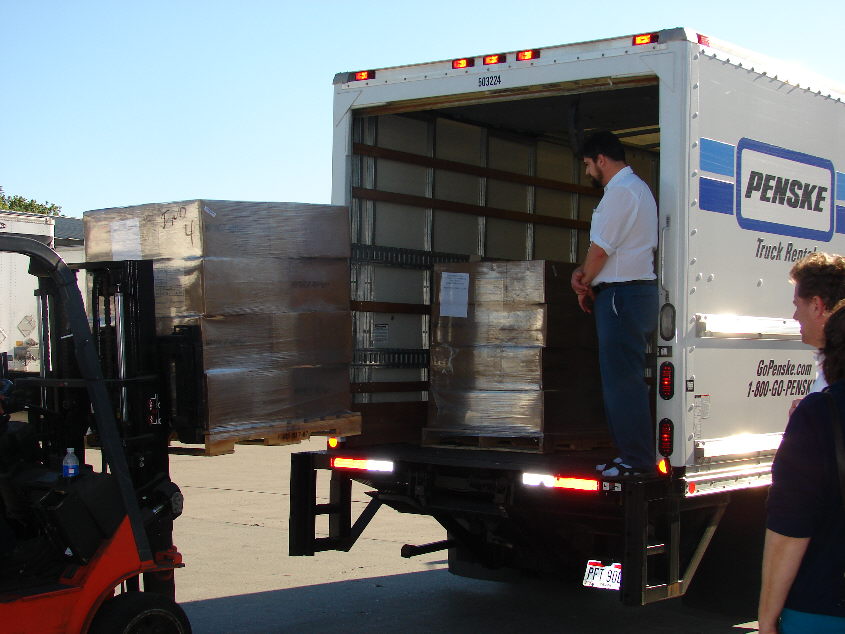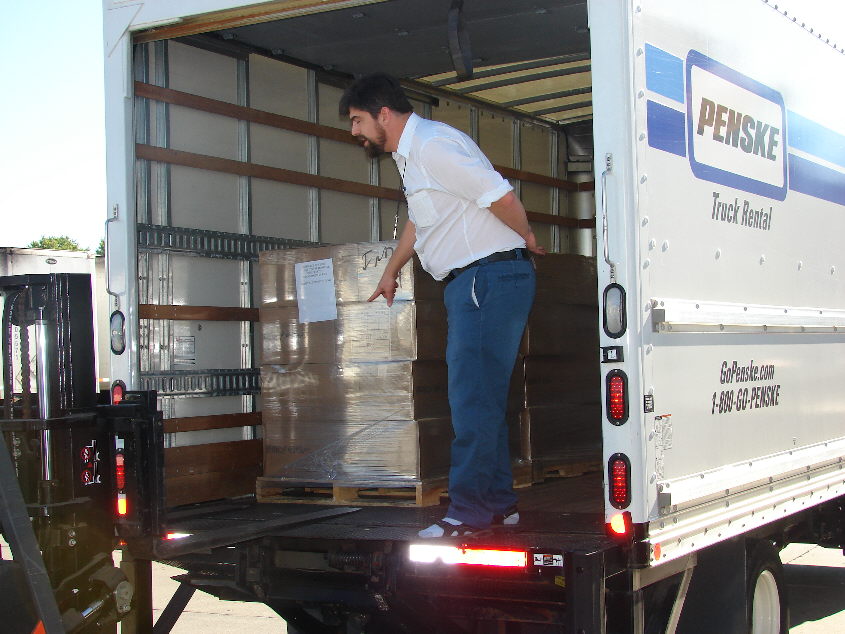 Crucifix — hand carved by Felix

who carved the crucifix 22'

at the Virgin Mary building.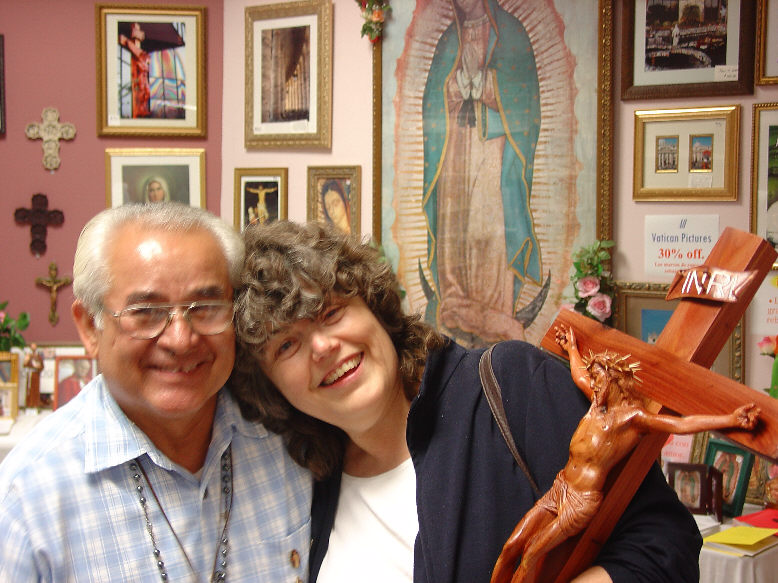 Available for $750.00
Fatima/Clearwater Glass Statues available.

Call Glaci or go to China

1-888-211-3041

6015 N. State Rd 62
China, IN 47250

or call Clearwater

21649 US 19 N
Clearwater, FL 33765

1-888-321-7671
1-727-725-9312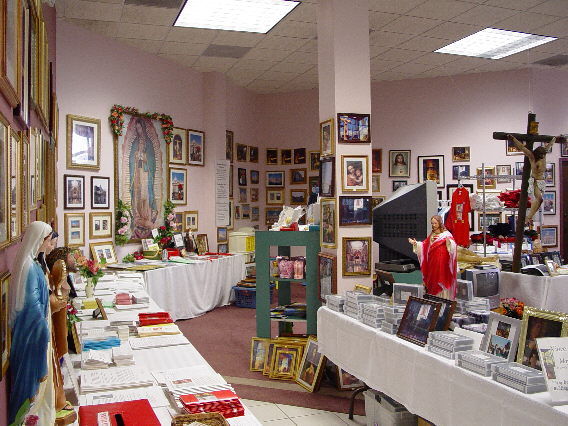 Brand New Internet Store