Mary has requested that the daily message be given each day to the world. It is read nightly at the prayer service from her Image Building in Clearwater, Florida, U.S.A. This is according to her request. All attempts will be made to publish this daily message to the world at 11 p.m. Eastern time, U.S.A.

---

We acknowledge that the final authority regarding these messages rests with the Holy See of Rome.

---
---
A Prayer for Intimacy with the Lamb, the Bridegroom of the Soul

Oh Lamb of God, Who take away the sins of the world, come and act on my soul most intimately. I surrender myself, as I ask for the grace to let go, to just be as I exist in You and You act most intimately on my soul. You are the Initiator. I am the soul waiting Your favors as You act in me. I love You. I adore You. I worship You. Come and possess my soul with Your Divine Grace, as I experience You most intimately.
---
Messenger: Include Our Lady of the Holy Spirit Center in 6:20 prayers.
---
Mary speaks: Put the following information on the message. I am the Queen of Peace. Look at the sign I am giving today. Why do you ignore me?
Messenger: From our founder's book, The Spirituality of Fatima and Medjugorje:
---
Next came the September appearance of Our Lady:

More than 30,000 people were present in September, and saw a shower of mysterious white petals fall to within 10 feet of the ground before dissolving into the air. Many also saw the globe of light bearing the Lady come to rest atop the tree, and the branches bend as though someone were standing on them. Later, they saw the cloud depart into the east, from whence it had come.(16)

16. Our Lady of Fatima's Peace Plan from Heaven (Rockford: TAN Books and Publishers, Inc., 1983), p. 6.
---
Messenger: See the sign Mary gives today. These are the pictures I took after the rosary, September 5, 2000.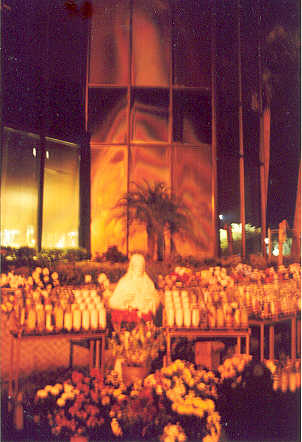 ---
Messenger: Here is another quote from Father's book, The Spirituality of Fatima and Medjugorje:
---
Besides the messages associated with the major Fatima apparitions, there were other revelations given by Our Lady. Before Jacinta died, she told of other messages given her (during her illness) by Mary:
More souls go to Hell because of sins of the flesh than for any other reason.
Certain fashions will be introduced that will offend Our Lord very much.
Many marriages are not good; they do not please Our Lord and are not of God.
Priests must be pure, very pure. They should not busy themselves with anything except what concerns the Church and souls. The disobedience of priests, to their superiors and to the Holy Father, is very displeasing to Our Lord.
I can no longer restrain the hand of my Divine Son from striking the world with just punishments for its many crimes.
If the government of a country leaves the Church in peace and gives liberty to our Holy Religion, it will be blessed by God.
Tell everybody that God gives graces through the Immaculate Heart of Mary. Tell them to ask grace from her, and that the Heart of Jesus wishes to be venerated together with the Immaculate Heart of Mary. Ask them to plead for peace from the Immaculate Heart of Mary, for the Lord has confided the peace of the world to her. (19)

19. Our Lady of Fatima's Peace Plan from Heaven, pp. 9-10.
---
Messenger: Here is another picture of Mary after the rosary September 5, 2000, and messages given from Jesus at the end of the rosary.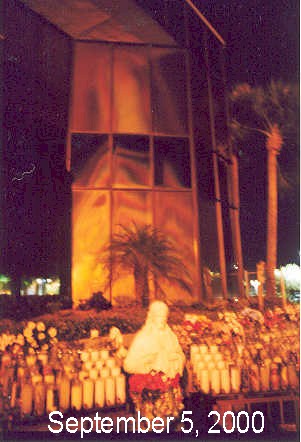 ---
Excerpts from September 5, 2000 rosary
Mary speaks: I am Mary your Mother and I wish to tell you, my children, for I speak to you. I desire you to sing to me, to sing of my Immaculate, holy Heart. It is given to you, my children, that you will grow to be more and more children of the light. As the Holy Spirit works within my Heart you will be enlightened, and you will see more and more. You must lead souls to the places of Our Hearts, for it is there that they will find the peace that they desire, that they will rest and know God's love. My sweet wonderful children, I love you so, and I thank you for the gifts that you have given to my children of the world in giving your lives in loving and praying for the souls, for the souls are so dear to the Heart of my Son. You know, my children, He died for them and He wants you to care for the souls by loving them and praying for them.
Song: Immaculate Mary
Song: Hail Holy Queen
Song: Come Holy Ghost
Song: Holy God, We Praise Thy Name
Song: Hail Mary, Gentle Woman
Song: I Love You Jesus
Jesus speaks: I speak to you now, My children, for there are so many souls that will hold on to what they want even to their death, for they will not let go, for they want the fix or whatever it is. And even if they are paralyzed by sickness and by ill health, they keep choosing that and thinking that tomorrow will be there. So many try so hard to outsmart an illness and will not follow their own body that tells them that something is wrong, for they will so much to do what they want, but they ignore the sign that God gives to them and go their merry way. And many in their elderly years could spend the time in deep prayer, and some spend the time whining, or they will not surrender and give in to the fact that they have grown old and that God wills a different life for them. You can help the world if you feed the hungry with the revelations that I have given to you and the prayers, for these will help them in their hearts to choose the will of God, if they pray these prayers and pray to do the will of their God. You must listen to Me, for it is a serious message that I give to you, and many are so afraid, and they will not even admit that they are afraid. They do not tell themselves the truth, they lie from sunup to sundown, and they will not let go, and on that last day as they take that last breath, some are still holding on with all their might to things of the world. What a sad day, and your Mother comes, and she cries, for she knows the children that she loves. She knows the children, and she wants them to choose their God. And in those last moments they hold on so tightly to the things of the world and in the next moment they are gone, never to return and to finish the work that they had begun that they thought was so important. There is such a fine veil between here and the hereafter, the batting of an eye, the dropping of a pin and your life is ended, and I will say to you on that day when we meet, "Where are your children? Amen."
Song: Ave Maria
(end of excerpt of September 5, 2000 rosary)
---
Messenger: Pray for Perry.
---
Mary's Message from the Rosary of August 27, 1996
Mary speaks: I stood beneath the cross of my Son, and my Heart was in such pain for I saw Him before my eyes. I saw Him covered with blood. I saw Him die. My Heart, my children, my Heart to watch my Son, but my Heart, my Heart, how I suffered for my little children of the world that give in to this world and give up the love of my Son. O my little children of light, I give you this message. Carry this light into the darkness for your Mother Mary, for I stood beneath the cross and I cried. I cried for the little ones. I cried for the young ones, the ones that do not care and will lose their souls. How do I make you see for you will not listen to me? What can I do? I come. I appear. I beg. I plead. I give you these gifts from my Son, and you reject me. I do not deliver messages very often anymore for I have been ignored. The message is the same. You do not read the messages I have given to you. Please help me. Help the little children. I appear. I appear. I appear, and I am ignored. I stood beneath the cross, and I cried. I cried, and my Heart was in such anguish for my little children, for I am searching for them this day as I searched for the Child Jesus. Please, please help me. I cannot hold back the hand of my Son any longer. I am Mary, your Mother. I ask you to help my children. You are my children of light.

Song: O Lady of Light, shining so bright, be with us this day, guiding our way, O Lady, O Lady of Light.

Mary speaks: I appear to you as Our Mother of Sorrows.
(End of Mary's Message)
---
MY VALENTINE FOR JESUS AND MARY
AND THE WORLD
I _________________ give my heart to
You Jesus and Mary on this day
_________________
I promise to help spread the devotion to
the Hearts of Jesus and Mary.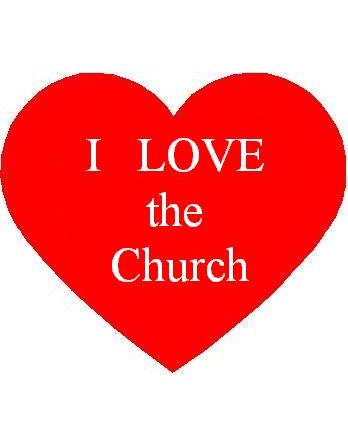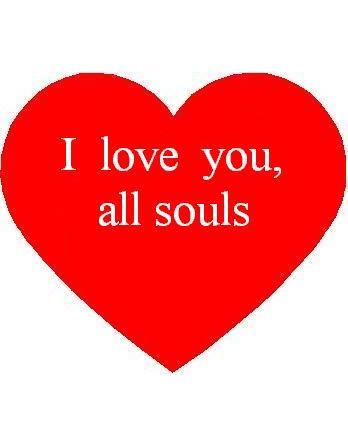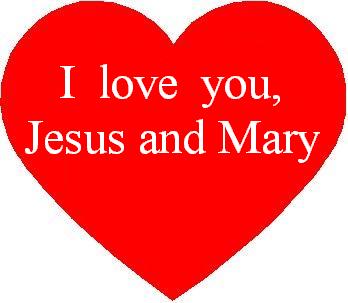 ---
Question for married couples and others in intimate relationships:
Q: How has loving you helped me to grow to be a better person in the world?
---
---
---
Copyright © 2000 Shepherds of Christ.
Rights for non-commercial reproduction granted:
May be copied in its entirety, but neither re-typed nor edited.
Translations are welcome but they must be reviewed for moral and theological accuracy by a source approved by Shepherds of Christ Ministries before any distribution takes place. Please contact us for more information.
All scripture quotes are from the New Jerusalem Bible, July 1990, published by Doubleday.
Revised: September 12, 2000
URL: http://www.SofC.org
Contact Information for Shepherds of Christ
Email: info@SofC.org
---
Shepherds of Christ Ministries
PO Box 193
Morrow, Ohio 45152-0193

Telephone: (toll free) 1-888-211-3041 or (513) 932-4451
FAX: (513) 932-6791