Mary has requested that the daily message be given each day to the world. It is read nightly at the prayer service from her Image Building in Clearwater, Florida, U.S.A. This is according to her request. All attempts will be made to publish this daily message to the world at 11 p.m. Eastern time, U.S.A.

---

We acknowledge that the final authority regarding these messages
rests with the Holy See of Rome.

---
September 21, 2006
September 22nd Holy Spirit Novena
Scripture selection is Day 4 Period II.

The Novena Rosary Mysteries
for September 22nd are Sorrowful.
We need your prayers.
Please pray with us.
Please help us with your donation.
We want to send the next Priestly Newsletter
by the middle of October.
We really need your help.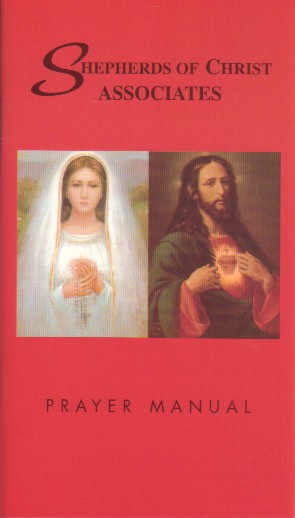 Pray your prayers in the Prayer Manual.
September 21, 2006
Messenger: Do we see the vastness of the ocean?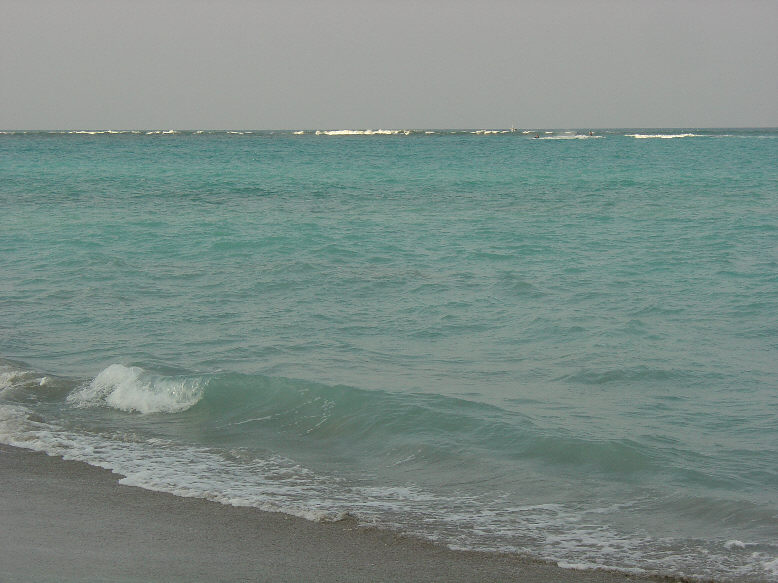 September 21, 2006 message continues
Messenger: In the morning when the sun comes
up.
I know God's power — I see the light of
day with its magnificence —
a city at night sleeps.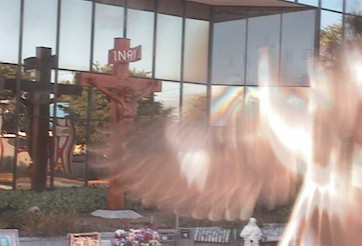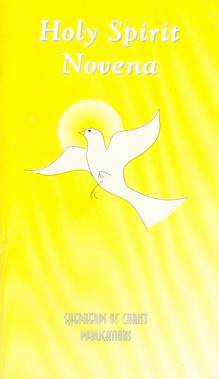 Holy Spirit Novena
DAILY NOVENA PRAYERS
Opening Prayer

In the name of the Father and of the Son and of the Holy Spirit. Amen.

Dear Father, we come to You in the name of Jesus, in union with Him in the Holy Sacrifice of the Mass, in the Holy Spirit. We come to You united to the Child Jesus of Good Health and the Infant of Prague. We come to You in the perfect, sinless heart of Our Mother Mary, asking her powerful intercession, uniting ourselves to her holy tears. We come to You united to all the angels and saints, and the souls in purgatory.

Prayer for Holy Spirit

We pray for an outpouring of the Holy Spirit on us, to be baptized by the Holy Spirit, that He will descend mightily on us as He did on the Apostles at Pentecost. That the Holy Spirit will transform us from fear to fearlessness and that He will give us courage to do all the Father is asking of us to help bring about the Reign of the Sacred Heart and the triumph of Mary's Immaculate Heart. We pray for the Holy Spirit to descend mightily on the Jesuits and the Poor Clares on the Shepherds of Christ leaders and members and on the whole Body of Christ and the world.

Protection by the Blood of Jesus

We pray that the Blood of Jesus will be spread on us, everyone in our families, and the Shepherds of Christ Movement, that we will be able to move steadfastly ahead and be protected from the evil one.

Healing

We pray for healing in body, mind, and soul and generational healing in ourselves, in all members in our families, and in all members of the Shepherds of Christ Movement, the Jesuit Community, the Poor Clares, the Body of Christ, and the world.

Prayer for Strength and Light

We adore You, oh Holy Spirit. Give us strength, give us light, console us. We give ourselves entirely to You. Oh Spirit of light and grace, we want to only do the will of the Father. Enlighten us that we may live always in the Father's will.

Eternal Spirit fill us with Your Divine Wisdom that we may comprehend more fully insight into Your Divine Mysteries.

Give us lights, Oh Holy Spirit that we may know God. Work within the heart, the spiritual womb of the Virgin Mary, to form us more and more into the image of Jesus.

Prayer to Be One with God, Father, Son and Holy Spirit

We long for You, Oh Spirit of Light, we long to know God, we want to be one with Him, our Divine God. We want to be one with the Father, know Him as a Person most intimately. We want to know the beloved One, the Sacred Heart of Jesus, and live and dwell in Him at all times, every moment of our lives. We want to be one with You, Oh Spirit of Light, that You move in us in our every breath.

Prayer to Be One in Jesus

Let us experience life in the Sacred Heart of Jesus, so we can say as Saint Paul, "I have been crucified with Christ and yet I am alive; yet it is no longer I, but Christ living in me...." Let us live, united to the Mass, all through the day being one in Him. Let us be able to love and know in this elevated state of oneness with our God. We long for Thee, oh beauteous God, we love You, we love You, we love You. We praise You, worship You, honor You, adore You, and thank You, our beloved God, Father, Son, and Holy Spirit.

Prayer to Dwell in the Hearts of Jesus and Mary

We seek to be one in God, to live and dwell in the Hearts of Jesus and Mary, our little heaven on earth, to experience life in the all perfect, pure, sinless heart of our Mother. We want the Holy Spirit to move in us and to be united to Jesus as the Bridegroom of our souls and be a most perfect sacrifice offered to the Father at every moment as we unite in the Holy Sacrifice of the Mass around the world to help in the salvation of souls.

Prayer for the Holy Spirit and His Gifts

Come Holy Spirit, come, come into our hearts, inflame all people with the fire of Your love.

Leader: Send forth Your Spirit and all will be reborn.
All: And You will renew the face of the earth.

We pray for the seven gifts of the Holy Spirit, we ask for perfection in our souls to make us holy, holy souls likened to God.

Dear Holy Spirit, we give ourselves to You soul and body. We ask You to give us the Spirit of Wisdom, Understanding, Counsel, Fortitude, Knowledge, Piety, and Fear of the Lord.

Prayer for the Word Alive in Our Hearts

We know, dear Holy Spirit, the Word in His human nature was brought forth within the womb of the woman. We pray that His word will be brought forth in our hearts as He lives and dwells in us. We want the incarnation to go on in our lives. Dear Holy Spirit, work in us.

Little Prayers to the Holy Spirit

Dear Holy Spirit, help us not to be ignorant or indifferent or weak, help us to be strong with the love of God.

Dear Holy Spirit, please pray for our needs for us.

Dear Holy Spirit, help us to respect God and to avoid sin. Help us to live in the Father's will.

Dear Holy Spirit, help us to keep Your commandments and to respect authority. Help us to love all things as You will us to love them. Help us to want to pray and always serve God with the greatest love. Help us to know the truth. Help us to have the gift of faith, hope, and love. Help us to know what is right and what is wrong.

A Prayer for Intimacy with the Lamb, the Bridegroom of the Soul

Oh Lamb of God, Who take away the sins of the world, come and act on my soul most intimately. I surrender myself, as I ask for the grace to let go, to just be as I exist in You and You act most intimately on my soul. You are the Initiator. I am the soul waiting Your favors as You act in me. I love You. I adore You. I worship You. Come and possess my soul with Your Divine Grace, as I experience You most intimately.
There are 2 sets of scriptures 9 days each.
September 21, 2006 message continues
Messenger: Come Holy Spirit come into our hearts —
fill us with Your grace —
Help us to see insight into the
hidden mysteries.
God calls us to be united to Him
even in deep suffering.
We may think — oh to pray, I shouldn't
have to focus on anything, but the prayer —
and yet I look at Jesus carrying the cross
and His very act was the gift of giving —
so purely — so completely for the sake of
souls.
In the suffering we are called to acting
out the prayer of our heart. It is
a discipline where by we identify so
deeply with Christ in action and the
desire of the spirit becomes one in
the endurance of suffering.
Many times I thought — Oh God, I will
just be purely Yours, by myself — like
in a bubble and then I am surrounded
by others — close — in the space around me and
I do not move — I focus on that oneness God
wants with all of us and soon the center of my
heart is so deeply united to Him and the
people around me in a fullness.
A person with a stomach ache - may think
I cannot pray deeply from my heart, but it
can be the surrender of our whole will
given to Him, it may be able to be the dominant
over the stomach ache. Definitely there is
an action of suffering that can be one with
the desire of the heart to be deeply united to
God in prayer, in petition, praise, love,
identification with Christ — being so one in
His passion, His resurrection, in body, mind
and spirit.
The action of suffering can be a process
of deeply being one with the intention
of the heart — in abandoning the will to
God if it is impossible to remove the
suffering and surrendering to Him — like
gazing into His bloodied face in the
Passion.
Have you had that — such a physical
or mental suffering you thought you
could not almost stand — a testing by
God of our endurance and yet in the
surrender —
I saw the face of Jesus on the way to
Calvary —
Blood stained —
His eyes gentle in His pain —
He wore His crown of thorns like one
wearing a comfortable dress and
I saw Him and I knew —
I had no choice but to surrender —
In the letting go — the suffering and
my spirit were one and there
was a peace — rather than
the fight within me to not let
go —
Oneness and complete surrender in
my body and soul.

We need to know if you have a

prayer chapter.

Please e-mail this information today.

Your name - complete address -

how many members.

You need only have 2 members.
Excerpt from August 2, 2006
Messenger: I appreciate your mail —
e-mail telling me how you
work to do these Ministries
Jesus has asked us to do.
Shepherds of Christ
P. O. Box 627
China, IN 47250
Our new mailing address is
in China — where we have
24 hour adoration and our
retreats —
write to me to tell me how
you are being a Shepherd of Christ
Associate, Apostle —
Anyone who has a prayer petition
can e-mail info@sofc.org
and we will put your prayer request
in a basket under the altar in
China, Indiana —
you can see the basket on the
internet —
We pray every half hour
for the intentions in the basket
We will pray for you —
Main Mailing Address for Shepherds of Christ

Shepherds of Christ Ministries
P. O. Box 627
China, IN 47250

1-888-211-3041

We accept credit card.
---
---
---
Copyright © 2006 Shepherds of Christ.
Rights for non-commercial reproduction granted:
May be copied in its entirety, but neither re-typed nor edited.
Translations are welcome but they must be reviewed for moral and
theological accuracy by a source approved by Shepherds of Christ Ministries
before any distribution takes place. Please contact us for more information.