Give Christmas Presents that count
.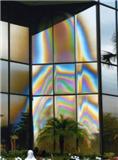 Get a canvas print of Mary's image
with a sliver of glass and
a little bottle of
Jesus and Mary water.
The glass will be fixed behind the
back of the picture.
Cost — $200.00
Call Sheila
1-513-470-3387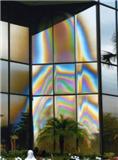 Also available
a cup with a Mary's image on it
Cost — $15
Call Sheila
1-513-470-3387
September 21, 2010
Truth is in the Bible
1 Timothy 2: 1-8

I urge then, first of all that petitions, prayers, intercessions and thanksgiving should be offered for everyone, for kings and others in authority, so that we may be able to live peaceful and quiet lives with all devotion and propriety. To do this is right, and acceptable to God our Saviour: he wants everyone to be saved and reach full knowledge of the truth. For there is only one God, and there is only one mediator between God and humanity, himself a human being, Christ Jesus, who offered himself as a ransom for all. This was the witness given at the appointed time, of which I was appointed herald and apostle and-I am telling the truth and no lie-a teacher of the gentiles in faith and truth.

In every place, then, I want the men to lift their hands up reverently in prayer, with no anger or argument.
Catechism of Catholic Church —
Ephesians 4: 1-7, 11-13
I, the prisoner in the Lord, urge you therefore to lead a life worthy of the vocation to which you were called. With all humility and gentleness, and with patience, support each other in love. Take every care to preserve the unity of the Spirit by the peace that binds you together. There is one Body, one Spirit, just as one hope is the goal of your calling by God. There is one Lord, one faith, one baptism, and one God and Father of all, over all, through all and within all. On each one of us God's favour has been bestowed in whatever way Christ allotted it.
And to some, his 'gift' was that they should be apostles; to some prophets; to some, evangelists; to some, pastors and teachers; to knit God's holy people together for the work of service to build up the Body of Christ, until we all reach unity in faith and knowledge of the Son of God and form the perfect Man, fully mature with the fullness of Christ himself.
How do we behave —
Try to live in unity
Try to live in love with each other —
One body and One spirit
One body in Christ —
We are to be one with each other
Schools united to Church
Church one in Christ
Matthew 9: 9-13
As Jesus was walking on from there he saw a man named Matthew sitting at the tax office, and he said to him, 'Follow me.' And he got up and followed him.

Now while he was at table in the house it happened that a number of tax collectors and sinners came to sit at the table with Jesus and his disciples. When the Pharisees saw this, they said to his disciples, 'Why does your master eat with tax collectors and sinners?' When he heard this he replied, 'It is not the healthy who need the doctor, but the sick. Go and learn the meaning of the words: Mercy is what pleases me, not sacrifice. And indeed I came to call not the upright, but sinners.'
About Matthew himself
We are all called to follow Jesus
We are to be truthful — not lie —
We are to follow Jesus
Some follow as married, some follow as religious
We are to be an example — as to how we follow Jesus —
How are we following Jesus and give an example to
carry on the ministry of the Church —
Do we not follow Jesus and do what we want —
Jesus says "Follow Me"
Pope is major leader
People are to follow Pope —
How would it be if a priest followed the emotionally
needy of the parish and they pre-occupied him
so he couldn't lead the flock —
Example
Leaders are to lead from above —

Give Christmas Presents that count

.

Get a canvas print of Mary's image
with a sliver of glass and
a little bottle of
Jesus and Mary water.

The glass will be fixed behind the
back of the picture.

Cost — $200.00

Call Sheila

1-513-470-3387

Also available

a cup with a Mary's image on it

Cost — $15

1-888-211-3041
Call Doris

or Call Kathleen
1-727-412-0906


Rosaries with Mary's Image Available
Aurora Borealis Beads

6mm - $30.00
8mm - $40.00

all items plus shipping


Fatima w/glass - 11"
$150.00


Sacred Heart of Jesus
w/glass - 18" - $300.00



St. Joseph - 18"
$65.00


St. Rita - 12"
$40.00

Different statues and sizes available

1-888-211-3041
Call Doris

or Call Kathleen
1-727-412-0906



Authenticity


Prayers and Meditations

$10.00


Medicine of Immortality


Prayers and Meditations - on
the mystery of the Eucharist

$10.00

other books by Fr. Pasquini available




Cycle A Book available soon!


other books available by Fr. Carter

$10.00 each plus shipping

Call 1-888-211-3041

other books available by Rita Ring


Blue Book I
$10.00

Blue Book II
$10.00

Blue Book III
$10.00

Blue Book IV
$5.00

Blue Book V
$5.00

Blue Book VI
$10.00

plus shipping




Immaculate Heart and Sacred Heart Pictures Available
with & without frames - different sizes available

1-888-211-3041
Call Doris

or Call Kathleen
1-727-412-0906


We can send Fr. Joe's

homily book to a priest for 75¢.

Can you please help us get

these homilies to the priests?


Please help us with your donation.

Call Shepherds of Christ

1-888-211-3041

Prayer Cards available

Holy Spirit Prayer
Act of Consecration to
Immaculate Heart of Mary
Act of Consecration to
Sacred Heart of Jesus
Prayer for Priests

Prayer before the Holy Sacrifice of the Mass

Prayer for Union with Jesus

Available for .25¢ each plus postage

Call Shepherds of Christ

1-888-211-3041

Prayer Card 4" x 6"

.50¢ each plus postage

size 5 1/2" x 8 1/2"
$1.00 plus postage

Statues

| | | |
| --- | --- | --- |
| | | |
| Sacred Heart of Jesus w/glass - 18 | Our Lady-Guadalupe w/glass - 12 | Limpias - 8 |
| | | |
| Immaculate Heart w/glass - 18 | I Heart - Ivory w/glass - 18 | Our Lady of Grace w/glass - 18 |
| | | |
| Our Lady-Mt. Carmel w/glass - 18 | Our Lady of Lourdes w/glass - 18 | Infant of Prague w/glass - 24 |
| | | |
| Sacred Heart of Jesus w/glass - 24 | Sacred Heart -Blessing w/glass - 24 | Sorrowful Mother w/glass - 24 |
| | | |
| I Heart - Ivory w/glass - 24 | I Heart of Mary w/glass - 24 | Our Lady of Lourdes w/glass - 24 |
| | | |
| Our Lady-Guadalupe w/glass - 28 | Our Lady of Grace w/glass - 24 | Our Lady-Mt. Carmel w/glass - 24 |
| | | |
| Fatima w/glass - 11 | Pilgrim Virgin w/glass - 12 | Pilgrim Virgin w/glass - 15 |
| | | |
| Fatima w/glass - 18 | Pilgrim Virgin w/glass - 18 | Pilgrim Virgin w/glass - 27 |

| | | |
| --- | --- | --- |
| St. Padre Pio | St. Joseph | St. Therese |
| | | |
| St. Francis | St. Anthony | St. Claire |
| | | |
| Limpias | St. Jude | Divine Mercy |
| | | |
| Holy Family | Angel | St. Philomena |
| | | |
| Pieta - Marble | Pieta - Color | Holy Family |
| | | |
| St. Anthony - 18 | St. Francis - 18 | St. Joseph - 18 |
| | | |
| St. Therese - 18 | St. Rita - 18 | St. Clare - 12 |
| | | |
| | | |

| | | | |
| --- | --- | --- | --- |
| St. Rita - 12 | St. Padre Pio - 12 | Divine Mercy - 12 | St. Michael - 11 |


Shepherds of Christ Ministries
P. O. Box 627
China, IN 47250

Toll free - 1-888-211-3041
Local - 1-812-273-8405
fax - 1-812-273-3182
web: www.sofc.org
e-mail: info@sofc.org


| | | | |
| --- | --- | --- | --- |
| | Size | Price | Quantity |
| Holy Family | 24" | $180 | |
| Limpias | 24" | $125 | |
| St. Anthony | 24" | $125 | |
| St. Claire | 24" | $125 | |
| St. Francis | 24" | $125 | |
| St. Joseph | 24" | $125 | |
| St. Jude | 24" | $125 | |
| St. Padre Pio | 24" | $125 | |
| St. Therese | 24" | $125 | |
| Divine Mercy | 22" | $125 | |
| Angel | 22" | $100 | |
| St. Philomena | 20" | $100 | |
| St. Philomena | 16" | $65 | |
| St. Joseph | 18" | $65 | |
| St. Francis | 18" | $65 | |
| St. Anthony | 18" | $65 | |
| St. Rita | 18" | $65 | |
| St. Therese | 18" | $65 | |
| Pieta - Color | 15" | $75 | |
| Pieta - Marble | 15" | $75 | |
| Holy Family | 12" | $60 | |
| St. Padre Pio - standing | 12" | $40 | |
| St. Padre Pio - sitting | 8" | $50 | |
| St. Michael | 11" | $40 | |
| St. Rita | 12" | $40 | |
| Divine Mercy | 12" | $40 | |
| St. Claire | 12" | $40 | |
| Limpias | 8" | $25 | |
| Our Lady of Guadalupe w/glass | 28" | $500 | |
| Our Lady of Mt. Carmel w/glass | 24" | $500 | |
| Immaculate Heart of Mary w/glass | 24" | $500 | |
| Immaculate Heart - Ivory w/glass | 24" | $500 | |
| Infant of Prague w/glass | 24" | $500 | |
| Our Lady of Grace w/glass | 24" | $500 | |
| Our Lady of Lourdes w/glass | 24" | $500 | |
| Sacred Heart of Jesus w/glass | 24" | $500 | |
| Sacred Heart -Blessing w/glass | 24" | $500 | |
| Sorrowful Mother w/glass | 24" | $500 | |
| Immaculate Heart of Mary w/glass | 18" | $300 | |
| Immaculate Heart - Ivory w/glass | 18" | $300 | |
| Sacred Heart of Jesus w/glass | 18" | $300 | |
| Our Lady of Lourdes w/glass | 18" | $300 | |
| Our Lady of Grace w/glass | 18" | $300 | |
| Our Lady of Mt. Carmel w/glass | 18" | $300 | |
| Our Lady of Guadalupe w/glass | 12" | $200 | |
| Fatima w/glass | 11" | $150 | |
| Fatima w/glass | 18" | $250 | |
| Pilgrim Virgin w/glass | 12" | $160 | |
| Pilgrim Virgin w/glass | 15" | $200 | |
| Pilgrim Virgin w/glass | 18" | $250 | |
| Pilgrim Virgin w/glass | 27" | $450 | |


Call for Shipping Price (1-888-211-3041)


Name

Sub-Total
Address

IN Tax (7%)
City

Shipping
State Zip

Donation
Telephone

Order Total

Shepherds of Christ
P. O. Box 627
China, IN 47250

1-888-211-3041

Fr. Joe's Homily Books

Guiding Light - Cycle A
The Word Alive in Our Hearts

$10.00




Guiding Light - Cycle B
Focusing on the Word

$10.00


Guiding Light - Cycle C
Feed My Soul

$10.00
Fr. Carter's Books
Priestly Newsletter Book I

12 Newsletters
July 1994 - June 1996

$12.00


Priestly Newsletter Book 2

17 Newsletters
1996 - 1999

$12.00


Priestly Newsletter Book 3

4 Newsletters & Prayers
2000

$12.00




Response to God's Love



$10.00



Messages given
by Jesus and Mary 1994

Tell My People


$10.00



The Pain and the Joy

$10.00

Synopsis of the Spiritual Life

Spirituality Handbook
$3.00


Priestly Newsletter on CD
2000 - Issue 1

$10.00


Priestly Newsletter on CD
2000 - Issue 2

$10.00
Fr. Pasquini's Books
Authenticity



Prayers and Meditations

$10.00

In Imitation of Two Hearts

For those suffering or
in Nursing Homes

$10.00

Light, Happiness and Peace

Journeying through traditional
Catholic Spirituality

$10.00

Medicine of Immortality

Prayers and Meditations - will assist the reader in growth toward a deeper understanding of the mystery of the Eucharist

$10.00


Ecce Fides - Pillar of Truth





Ideal for RCIA, Adult & Youth Bible Study, Homeschooling, Catholic
Identity Studies

$10.00

Shepherds of Christ Newsletters
9 Newsletters
2006 - 2008



$36.00
DVDs and CDs by Fr. Pasquini




Authenticity DVD
Prayers on the Ocean

$10.00


Nursing Home Mass DVD

$10.00

Consolation DVD

$10.00

Medicine of Immortality
Read by Rita Ring

2 CDs - $17.00

In Imitation of Two Hearts DVD

$10.00




Consolation CD
by Fr. John

$8.00





Nursing Home Mass CD

$8.00


Holy Spirit Novena DVD

$10.00

Divine Mercy Chaplet DVD

$10.00