Mary has requested that the daily message be given each day to the world. It is read nightly at the prayer service from her Image Building in Clearwater, Florida, U.S.A. This is according to her request. All attempts will be made to publish this daily message to the world at 11 p.m. Eastern time, U.S.A.

---

We acknowledge that the final authority regarding these messages rests with the Holy See of Rome.

---
---
A Prayer for Intimacy with the Lamb, the Bridegroom of the Soul

Oh Lamb of God, Who take away the sins of the world, come and act on my soul most intimately. I surrender myself, as I ask for the grace to let go, to just be as I exist in You and You act most intimately on my soul. You are the Initiator. I am the soul waiting Your favors as You act in me. I love You. I adore You. I worship You. Come and possess my soul with Your Divine Grace, as I experience You most intimately.
---
Messenger: Include Our Lady of the Holy Spirit Center in 6:20 prayers.
---
Messenger: Please pray most fervently for 2 very urgent intentions! Please!
---
From the September 22, 1997 message
Jesus speaks: "STIFF-NECKED, stiff-necked, stiff-necked. There will be a new heaven and a new earth. The old order will pass away. For they worshipped Me with their lips only and their hearts were far from Me.

I will rock the earth and bring the senseless men to their knees. They will learn to beg 'LAMB OF GOD, YOU TAKE AWAY THE SINS OF THE WORLD, HAVE MERCY ON US!"

Their thoughts are far from me....

I am the LAMB OF GOD. I AM THE BRIDEGROOM OF THEIR SOULS -- of a country of stiffs, naked in their ways, their hearts are haughty, for they persist in their same ways.

They are resistant to change. They refuse to go to the Heart of My Mother, yet she is their Mother and Mother of the Church.

Oh, to a world of stiff-necked.... I give you this message. Look at My Body on the cross, it was broken and mutilated, it was constrained, it was the picture of torment and twisting.

I speak through these messages and you continue in your stiff-necked ways. Would the destruction of your temples bring you to your knees? Or should I destroy My own houses? Or would they get the message anyway, if I burned them down?
(Messenger: On September 22, 1997, He said this. I suffered for several days. Then the basilica in Assisi was destroyed.)
Messenger: On September 22, 1997, He said, "Would the destruction of your temples bring you to your knees? Or should I destroy My own houses?"

I suffered and suffered for three days.

At the end of the week, an earthquake tore apart the Basilica in Assisi and a picture of St. Francis and St. Clare, a famous fresco, was on many of the newspapers around the world.
---
For the second Mass Book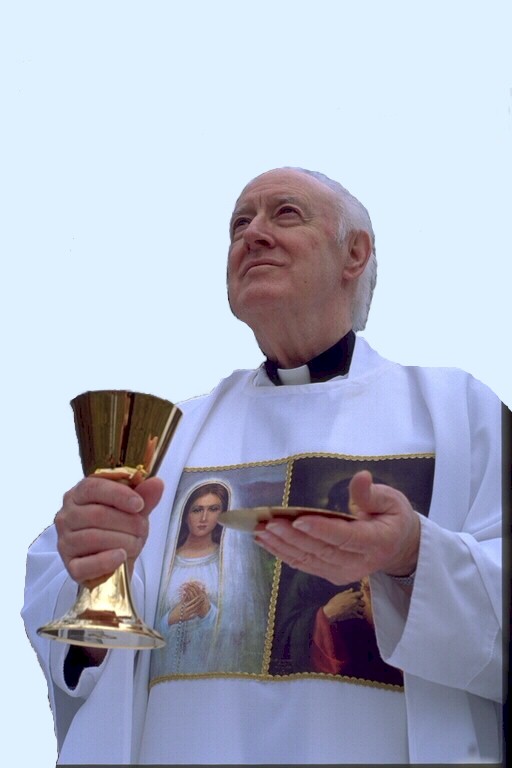 THROUGH HIM, WITH HIM AND IN HIM
---
From the March 10, 1999 Daily Message
Consumed by the Fire of His Love in the Mass
Messenger: I adore You, I worship You my beauteous God. I loved Him so intently in this Mass, wanting only to worship and adore Him. My focus was worshipping my beauteous Father. My soul was filled with the presence of God's love in the Spirit. I had intense oneness with my beloved Spouse Jesus Christ, offering sacrifice to God. I wanted to exist in the depth of union IN HIM, knowing all I know and the struggles, but experiencing all this intently in Him. I want to exist dwelling so deeply in Him. The self unites so deeply with the Almighty God and in that point the self is so completely immersed in the Divine God. My soul was filled with awe for God. He possessed my soul in the Mass and all I crave is deeper union with Him, being existent IN HIM IN SUCH A HEIGHTENED DEGREE. This is joy, to be filled by the Almighty God and living existent in Him in this elevated state in the Mass. Come to me Lord and POSSESS MY SOUL.
Take me away from this place. I want to be where all I know is myself existent in You. The walls around me drop off and my state is that of an elevated union with my Divine God. He gives Himself to me. I am in awe, I adore and love Him. I want to bend low and worship Him. He is truly all-holy, worthy of all honor and praise. I was consumed with awe for love of Him, wishing only to worship Him and to bend low, filled with awe and thanksgiving for this awesome gift of Himself. God gives us the greatest gift of the Mass. With Christ we offer this most Holy Sacrifice to the Father, wanting only to please Him, worship Him and praise Him. We bend and bow low to our most beauteous God, Lord of heaven and earth. Fill me with Your grace that I will be in awe of You and bend low to Your great wonders in the Mass. My God, I adore You, I worship You, I love You.
---
From March 31, 1999 Daily Message
Messenger: The greatest gift God gives us today is Jesus truly present in the Eucharist.
---
Messenger: Pray for Perry.
---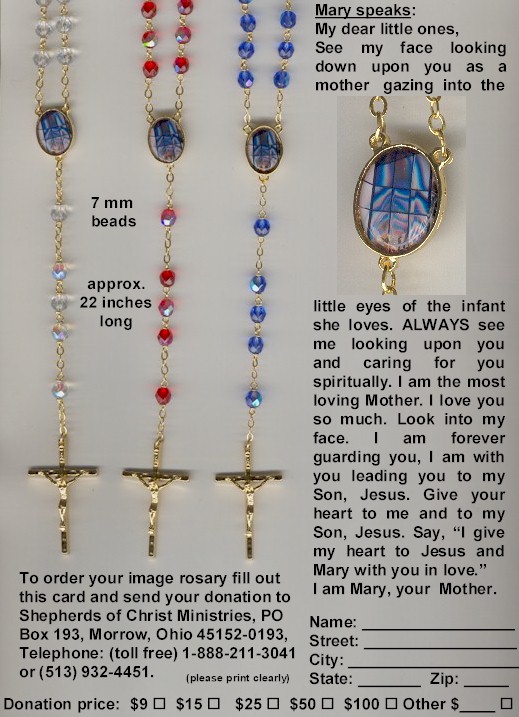 (Please copy and pass out to family and friends.)
---
Mary's Message from the Rosary of August 27, 1996
Mary speaks: I stood beneath the cross of my Son, and my Heart was in such pain for I saw Him before my eyes. I saw Him covered with blood. I saw Him die. My Heart, my children, my Heart to watch my Son, but my Heart, my Heart, how I suffered for my little children of the world that give in to this world and give up the love of my Son. O my little children of light, I give you this message. Carry this light into the darkness for your Mother Mary, for I stood beneath the cross and I cried. I cried for the little ones. I cried for the young ones, the ones that do not care and will lose their souls. How do I make you see for you will not listen to me? What can I do? I come. I appear. I beg. I plead. I give you these gifts from my Son, and you reject me. I do not deliver messages very often anymore for I have been ignored. The message is the same. You do not read the messages I have given to you. Please help me. Help the little children. I appear. I appear. I appear, and I am ignored. I stood beneath the cross, and I cried. I cried, and my Heart was in such anguish for my little children, for I am searching for them this day as I searched for the Child Jesus. Please, please help me. I cannot hold back the hand of my Son any longer. I am Mary, your Mother. I ask you to help my children. You are my children of light.

Song: O Lady of Light, shining so bright, be with us this day, guiding our way, O Lady, O Lady of Light.

Mary speaks: I appear to you as Our Mother of Sorrows.
(End of Mary's Message)
---
MY VALENTINE FOR JESUS AND MARY
AND THE WORLD
I _________________ give my heart to
You Jesus and Mary on this day
_________________
I promise to help spread the devotion to
the Hearts of Jesus and Mary.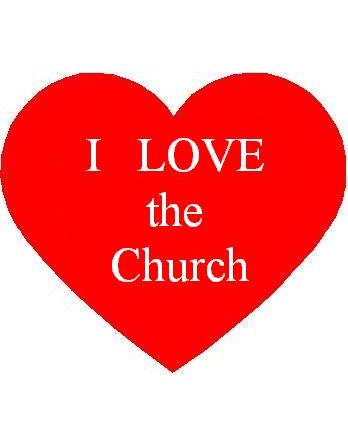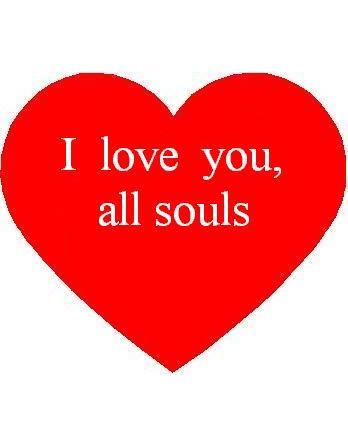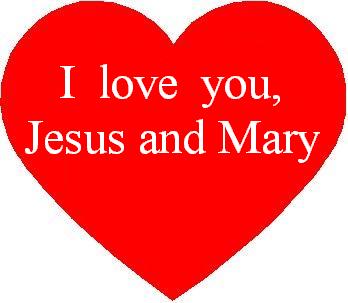 ---
Question for married couples and others in intimate relationships:
Q: What can I do to help us be more united?
---
---
---
Copyright © 2000 Shepherds of Christ.
Rights for non-commercial reproduction granted:
May be copied in its entirety, but neither re-typed nor edited.
Translations are welcome but they must be reviewed for moral and theological accuracy by a source approved by Shepherds of Christ Ministries before any distribution takes place. Please contact us for more information.
All scripture quotes are from the New Jerusalem Bible, July 1990, published by Doubleday.
Revised: September 22, 2000
URL: http://www.SofC.org
Contact Information for Shepherds of Christ
Email: info@SofC.org
---
Shepherds of Christ Ministries
PO Box 193
Morrow, Ohio 45152-0193

Telephone: (toll free) 1-888-211-3041 or (513) 932-4451
FAX: (513) 932-6791