Mary has requested that the daily message be given each day to the world. It is read nightly at the prayer service from her Image Building in Clearwater, Florida, U.S.A. This is according to her request. All attempts will be made to publish this daily message to the world at 11 p.m. Eastern time, U.S.A.

---

We acknowledge that the final authority regarding these messages
rests with the Holy See of Rome.

---
September 27, 2005
September 28th Holy Spirit Novena
Scripture selection is Day 5 Period II.
The Novena Rosary Mysteries for September 28th are Glorious.
Pray for Jim who had heart surgery.
October retreat will be
a special Fatima retreat -
October 16th is the
feast of St. Margaret Mary
The retreat will begin
October 13th until October 17th
and the retreat will be an extra day,
October 17th
due to the Fatima nature.
September 27, 2005
Jesus speaks: My dear people,
I love you so much. You are here such
a short time to prepare yourself for your
heavenly reward.
Why do anything if it is not God's will? How
can a child do what they want and then feel
they are doing God's will?
You are given great grace for obedience.
A person thought they could do a great job,
but disobeyed those over them who told
them how they wanted the work done.
You are here to learn to live in God's will.
You are here to abandon your own will to
God's will and in this your peace and happiness
lie.
Satan is a trickster pressing on pride and
willfulness of the individual so they will
please themselves and may be disobeying
God's will for them or living under the obedience
they should.
I am the head of My Church.
Mary served Me as the most perfect disciple.
Many religious orders have failed because
people do not want to live under any
superior, but if it is God's will for
them to be a sister or brother or priest,
they may be very unhappy not following
God's will.
I wanted to write to you in the secure
places.
I speak to you in your heart.
I tell you I love you and you do not listen.
Read My Blue Book Messages —
They are My letters of love.
Messenger: All I want is more and more grace.
Jesus speaks: I give you My grace abundantly
when you love and serve Me by doing
My will with love.
To do your will can cause great problems
when it is opposed to My will.
To do all things as I would do them.
To do all things as I would do them.
To be loving —
To have purity of intention in your
hearts —
To love and serve Me for the sake of souls.
John 13: 4-10
and he got up from table, removed his outer garments and, taking a towel, wrapped it round his waist; he then poured water into a basin and began to wash the disciples' feet and to wipe them with the towel he was wearing.

He came to Simon Peter, who said to him, 'Lord, are you going to wash my feet?' Jesus answered, 'At the moment you do not know what I am doing, but later you will understand.' 'Never!' said Peter. 'You shall never wash my feet.' Jesus replied, 'If I do not wash you, you can have no share with me.' Simon Peter said, 'Well then, Lord, not only my feet, but my hands and my head as well!' Jesus said, 'No one who has had a bath needs washing, such a person is clean all over.
September 27, 2005 message continues
Messenger: Peter should have obeyed Jesus —
not try to do more than what
he asked for.
Sing: Jesu
Messenger: If you do a hundred good deeds and do
not do what God really is asking of you,
you are not doing God's will —
doing God's will is doing what God wants.
Jesus speaks: Some people do things their way and
argue when they are given a job they
should do because they want control.
I have shown you the power of the Storm —
they had to wait to see its outcome — you try
to control birth, the baby in the wombs,
the death of the person.
I am God, I give you the embryo in the
womb of the mother. You cannot control
the hurricanes. You must deal with Me as a
child, under God, through prayer.
You must beg for help, plead for mercy.
I have called servants and handmaids to help
in My Movement to help renew the Church and
the world.
The mission is to help draw the world into
oneness.
Satan may tempt people to think their
individual jobs, their tainted wills can get the
job done and they can ignore the overall
mission of the Church to help draw the world
into oneness.
My Movement is to help unite the world by
spreading the consecration to My Heart and Mary's
Heart.
Suffering in work to do My will is suffering.
The people who suffered in the hurricane can
help to bring down great grace for the world.
In your mission of helping to promote My
Kingdom do you not see that there will
be suffering.
I show you the death and the resurrection.
I hung for three agonizing hours on the
cross.
I gave Myself as a Sacrifice for your sins.
---
Jesus speaks: If you are asked to do a job and you know
God wants you to serve this way, or be
obedient doing something — does it
matter how long it takes — should you
not live in the moment of the mundane
task of changing a baby's diaper, holding
a sick child as you do your prayer at
Church.
The Father looks to the earth and many do
not obey the Father's will. There is so much
willfulness — many people today do not want
to give up their freedom, young men being
under a bishop or superior to be a priest —
so they may not answer their call/neither are they
encouraged by anyone to do so.
Look at the saints — they teach you the
lesson of obedience to their superiors.
There is structure that one, if it is
not bad, must adhere to. But even the
cartoons have people controlling one
another. Movies have people killing one
another, trials may not be fair.
You think your homes are secure,
secured by insurance, you do not know
the day you will die.
Many events are so unpredictable. Someone
may be hit with a car while walking, hurt
in a car accident and they are in the back
seat, sitting on a plane and it goes down.
Unpredictability and you may get caught
in something and you are saying ——
how did this happen to me —
I try to be honest —
I love people
I showed you how I suffered, I hung
on the cross for three hours. You will suffer —
you will cry for help, but you must live holy
lives, obeying the commandments, not being
bitter in your hearts, carrying bags of anger
from the past — so when you are squeezed you
erupt like a volcano.
A man was married to a woman and
he kept doing what he wanted and never
listened to her — she had so much pain
because she had to keep stuffing things —
little things were backed by years of
daily neglect and wounding —
I give you My Movement to help heal
wounded hearts.
People who consecrate their hearts with
fervor to My Heart and the heart of My Mother
are more likely to do the will of God and
live happier lives.
People who want to neglect superiors
and do things, their own way affect everyone.
They can be a "bucking bull" inside —
What they do not learn is to discipline
their will which is a perfection
of the spiritual life.
What does this story tell you?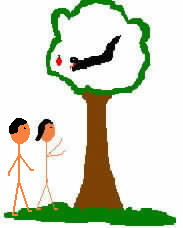 Genesis Chapter 3

Now, the snake was the most subtle of all the wild animals that Yahweh God had made. It asked the woman, 'Did God really say you were not to eat from any of the trees in the garden?' The woman answered the snake, 'We may eat the fruit of the trees in the garden. But of the fruit of the tree in the middle of the garden God said, "You must not eat it, nor touch it, under pain of death." ' Then the snake said to the woman, 'No! You will not die! God knows in fact that the day you eat it your eyes will be opened and you will be like gods, knowing good from evil.' The woman saw that the tree was good to eat and pleasing to the eye, and that it was enticing for the wisdom that it could give. So she took some of its fruit and ate it. She also gave some to her husband who was with her, and he ate it. Then the eyes of both of them were opened and they realised that they were naked. So they sewed fig-leaves together to make themselves loin-cloths.

The man and his wife heard the sound of Yahweh God walking in the garden in the cool of the day, and they hid from Yahweh God among the trees of the garden. But Yahweh God called to the man. 'Where are you?' he asked. 'I heard the sound of you in the garden,' he replied. 'I was afraid because I was naked, so I hid.' 'Who told you that you were naked?' he asked. 'Have you been eating from the tree I forbade you to eat?' The man replied, 'It was the woman you put with me; she gave me some fruit from the tree, and I ate it.' Then Yahweh God said to the woman, 'Why did you do that?' The woman replied, 'The snake tempted me and I ate.'

Then Yahweh God said to the snake, 'Because you have done this,

Accursed be you
of all animals wild and tame!
On your belly you will go
and on dust you will feed
as long as you live.
I shall put enmity
between you and the woman,
and between your offspring and hers;
it will bruise your head
and you will strike its heel.'

To the woman he said:

I shall give you intense pain
in childbearing,
you will give birth to your children
in pain.
Your yearning will be for your husband,
and he will dominate you.

To the man he said, 'Because you listened to the voice of your wife and ate from the tree of which I had forbidden you to eat,

Accursed be the soil because of you!
Painfully will you get your food from it
as long as you live.
It will yield you brambles and thistles,
as you eat the produce of the land.
By the sweat of your face
will you earn you food,
until you return to the ground,
as you were taken from it.
For dust you are
and to dust you shall return.

The man named his wife 'Eve' because she was the mother of all those who live. Yahweh God made tunics of skins for the man and his wife and clothed them. Then Yahweh God said, 'Now that the man has become like one of us in knowing good from evil, he must not be allowed to reach out his hand and pick from the tree of life too, and eat and live for ever!' So Yahweh God expelled him from the garden of Eden, to till the soil from which he had been taken. He banished the man, and in front of the garden of Eden he posted the great winged creatures and the fiery flashing sword, to guard the way to the tree of life.
September 27, 2005 message continues
Jesus speaks: Eve wanted her own will.
This is the story in the beginning of the Bible.
All were affected because Eve
did her own will for her own
pride and glory.
The world teaches you many WRONG —
WAYS —
WILLFULNESS is one.
What are you here to learn —
Do not lie to cover up your imperfections.
The Ten Commandments

I, the Lord, am your God. You shall not have other gods besides me.

You shall not take the name of the Lord, your God, in vain.

Remember to keep holy the Sabbath day.

Honor your father and your mother.

You shall not kill.

You shall not commit adultery.

You shall not steal.

You shall not bear false witness against your neighbor.

You shall not covet your neighbor's wife.

You shall not covet anything that belongs to your neighbor.
September 27, 2005 message continues
Jesus speaks: Some people are so trained to make themselves
look perfect they will hurt themselves
and distort the truth in every
way because they lie to themselves.
Have you ever watched a man —
disobey —
do exactly as he was told not to do —
Then cause a ruckus after he
already was wrong —
Trying to get others to prove he
was right when he was
wrong.
This twisted behavior comes from
giving into temptations to satan.
Any lie is one too many.
Little lies are wrong.
A person could never see themselves as doing
anything wrong —
so they could never get out of their
problems because ALL HUMAN
BEINGS are IMPERFECT
Saying you're sorry is what the Our Father
is all about.
A person asked to help promote unity
and oneness amongst the brethren
and sitting isolated and doing his will without
connection would have no place being
a leader — they will lead others to be
the way they are — when given an opportunity
to grow and let go of bad habits — they
held stronger to their isolated ways —
going backward and not being a
good leader to lead the world into
oneness.
If your vision is for oneness in the world and
holiness in your hearts and you can
only live with yourself because of
your disposition that should be a
light how you are growing or not
growing.
Satan works many times in that isolation —
The person truly does not look into
the face of others interacting as
they need to, to grow in the
spiritual life.
Saying the prayers I have given will
help you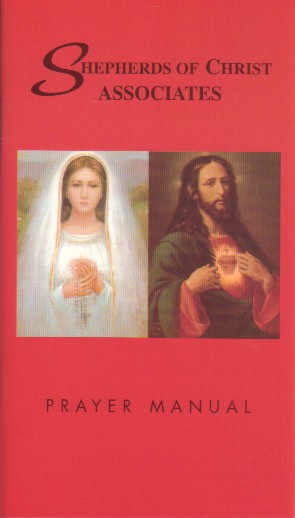 September 27, 2005 message continues
Jesus speaks: I outpour My richest graces to all who
pray My prayers to be living
the life of holiness God desires
dwelling in the Hearts of Jesus and
Mary.
Here is My Mission in the Shepherds of Christ
Oneness in your heart with God and
each other
Oneness in the world.
In these end times — see how you
yourself - fair - in building My
Kingdom here below —
not by your tongue
or your vision
but walking the walk you
talk — starting with the
people I've asked you to
work with —
You act hypocritical when
you can't act in love with
the people you live with —
with your little community in
your family.
Satan is division —
when 6 are in the family and
5 are united picking on
one member — you have
dysfunction and a
scapegoat —
Don't be possessive and try to make
others dependent on you —
Walk as the Spouse of the Lamb
Focusing on Me
Building My Kingdom for the honor
and glory of God
No where will you ever have any
relationship as you will have
with the all-perfect God —
If disobeying the superiors to do
your own will is your agenda —
you are like Eve in the
garden —
Your actions obeying or not obeying
God's will affects everybody else.
From The Spiritual Exercises of St. Ignatius,
by Louis J. Puhl, S.J. p. 12

23. FIRST PRINCIPLE AND FOUNDATION

Man is created to praise, reverence and serve God
our Lord, and by this means to save his soul.

From The Spiritual Exercises of St. Ignatius,
by Louis J. Puhl, S.J. p. 11

21. SPIRITUAL EXERCISES

Which have as their purpose the conquest of self
and the regulation of one's life in such a way that
no decision is made under the influence of any
inordinate attachment

Excerpt of The Spiritual Exercises of St. Ignatius, by Louis J. Puhl, S.J.


136. THE FOURTH DAY

A MEDITATION ON TWO STANDARDS

The one of Christ, our supreme leader and lord,
the other of Lucifer, the deadly enemy of our
human nature

PRAYER. The usual preparatory prayer.

window at a former Jesuit Seminary

137. FIRST PRELUDE. This is the history. Here it will be that Christ calls and wants all beneath His standard, and Lucifer, on the other hand, wants all under his.

138. SECOND PRELUDE. This is a mental representation of the place. It will be here to see a great plain, comprising the whole region about Jerusalem, where the sovereign Commander-in-Chief of all the good is Christ our Lord; and another plain about the region of Babylon, where the chief of the enemy is Lucifer.

139. THIRD PRELUDE. This is to ask for what I desire. Here it will be to ask for a knowledge of the deceits of the rebel chief and help to guard myself against them; and also to ask for a knowledge of the true life exemplified in the sovereign and true Commander, and the grace to imitate Him.


FIRST PART

THE STANDARD OF SATAN

140. FIRST POINT. Imagine you see the chief of all the enemy in the vast plain about Babylon, seated on a great throne of fire and smoke, his appearance inspiring horror and terror.

141. SECOND POINT. Consider how he summons innumerable demons, and scatters them, some to one city and some to another, throughout the whole world, so that no province, no place, no state of life, no individual is overlooked.

142. THIRD POINT. Consider the address he makes to them, how he goads them on to lay snares for men and bind them with chains. First they are to tempt them to covet riches (as Satan himself is accustomed to do in most cases) that they may the more easily attain the empty honors of this world, and then come to overweening pride.

The first step, then, will be riches, the second honor, the third pride. From these three steps the evil one leads to all other vices.


SECOND PART

THE STANDARD OF CHRIST

143. In a similar way, we are to picture to ourselves the sovereign and true Commander, Christ our Lord.

144. FIRST POINT. Consider Christ our Lord, standing in a lowly place in a great plain about the region of Jerusalem, His appearance beautiful and attractive.

145. SECOND POINT. Consider how the Lord of all the world chooses so many persons, apostles, disciples, etc., and sends them throughout the whole world to spread His sacred doctrine among all men, no matter what their state or condition.

146. THIRD POINT. . . .

end of excerpt of The Spiritual Exercises of St. Ignatius
From The Spiritual Exercises of St. Ignatius,
by Louis J. Puhl, S.J. p. 64-65


149. THREE CLASSES OF MEN

Sing: Take Lord Receive
Act of consecration to the Sacred Heart of Jesus
and the Immaculate Heart of Mary.
"Lord Jesus, Chief Shepherd of the flock, I consecrate myself to Your most Sacred Heart. From Your pierced Heart the Church was born, the Church You have called me, as a member of Shepherds of Christ Associates, to serve in a most special way. You reveal Your Heart as a symbol of Your love in all its aspects, including Your most special love for me, whom You have chosen as Your companion in this most important work. Help me to always love You in return. Help me to give myself entirely to You. Help me always to pour out my life in love of God and neighbor! Heart of Jesus, I place my trust in You!
"Dear Blessed Virgin Mary, I consecrate myself to your maternal and Immaculate Heart, this Heart which is symbol of your life of love. You are the Mother of my Savior. You are also my Mother. You love me with a most special love as a member of Shepherds of Christ Associates, a movement created by your Son as a powerful instrument for the renewal of the Church and the world. In a return of love, I give myself entirely to your motherly love and protection. You followed Jesus perfectly. You are His first and perfect disciple. Teach me to imitate you in the putting on of Christ. Be my motherly intercessor so that, through your Immaculate Heart, I may be guided to an ever closer union with the pierced Heart of Jesus, Chief Shepherd of the flock."
September 27, 2005 message continues
Jesus speaks: Satan wants willfulness —
Satan wants you to not grow
in holiness and love and
Satan wants you to
disobey your heavenly Father.
---
Messenger: Mary the spiritual Mother —
gave the Spiritual Exercises
for man to St. Ignatius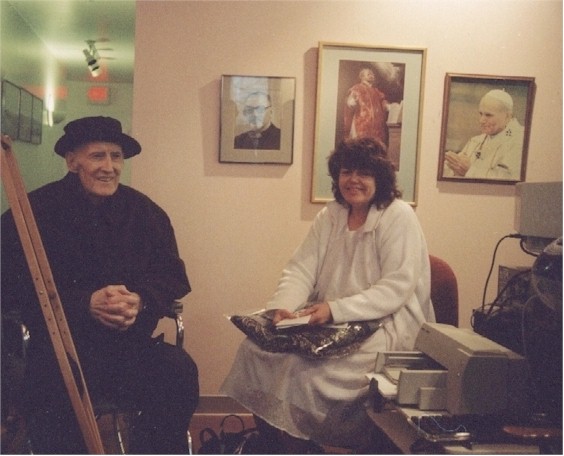 4 days before Father Carter's death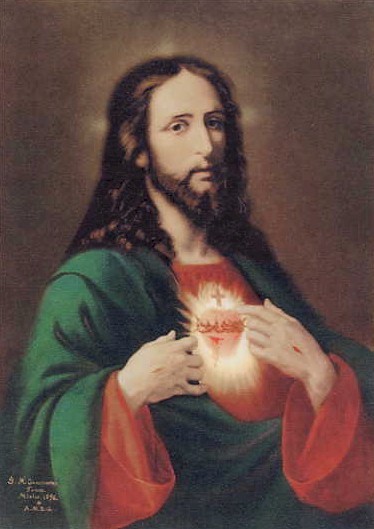 Prayer for Union with Jesus

Come to me, Lord, and possess my soul. Come into my heart and permeate my soul. Help me to sit in silence with You and let You work in my heart.

I am Yours to possess. I am Yours to use. I want to be selfless and only exist in You. Help me to spoon out all that is me and be an empty vessel ready to be filled by You. Help me to die to myself and live only for You. Use me as You will. Let me never draw my attention back to myself. I only want to operate as You do, dwelling within me.

I am Yours, Lord. I want to have my life in You. I want to do the will of the Father. Give me the strength to put aside the world and let You operate my very being. Help me to act as You desire. Strengthen me against the distractions of the devil to take me from Your work.

When I worry, I have taken my focus off of You and placed it on myself. Help me not to give in to the promptings of others to change what in my heart You are making very clear to me. I worship You, I adore You and I love You. Come and dwell in me now.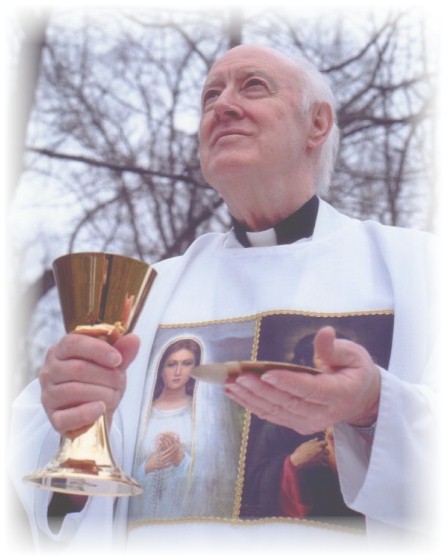 Prayer for Priests
"Lord Jesus, Chief Shepherd of the Flock, we pray that in the great love and mercy of Your Sacred Heart You attend to all the needs of Your priest-shepherds throughout the world. We ask that You draw back to Your Heart all those priests who have seriously strayed from Your path, that You rekindle the desire for holiness in the hearts of those priests who have become lukewarm, and that You continue to give Your fervent priests the desire for the highest holiness. United with Your Heart and Mary's Heart, we ask that You take this petition to Your heavenly Father in the unity of the Holy Spirit. Amen"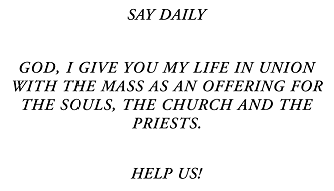 September 27, 2005 message continues

Messenger:

Begin the 9 day
rosary Novena
September 29 ending October 7.

In these days —
think about how
sweetly the Little Flower
loved Jesus —

her Feast is October 1
---
St. Francis Assisi
Loved God and
Loved the Church
His Feast is
October 4
Mary always obeyed the will of
the Father.
She is the perfect handmaid of
the Lord.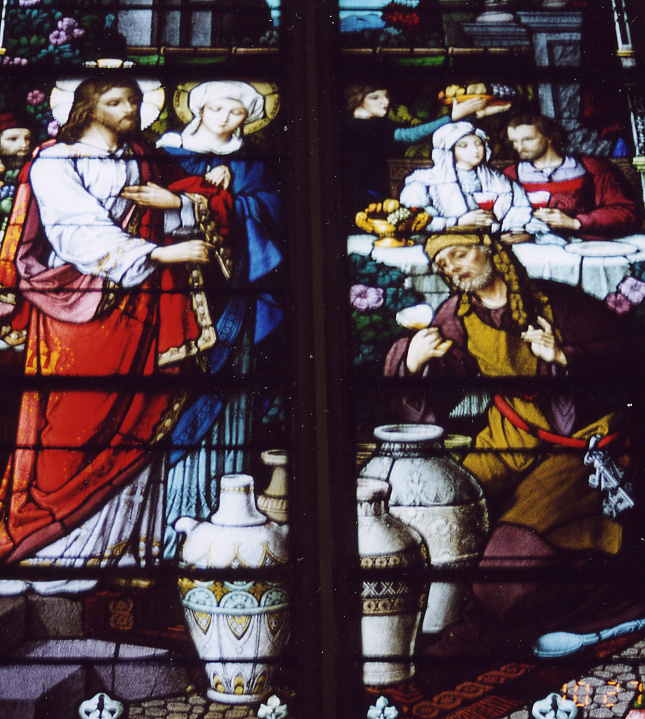 John 2: 3-10

And they ran out of wine, since the wine provided for the feast had all been used, and the mother of Jesus said to him, 'They have no wine.' Jesus said, 'Woman, what do you want from me? My hour has not come yet.' His mother said to the servants, 'Do whatever he tells you.' There were six stone water jars standing there, meant for the ablutions that are customary among the Jews: each could hold twenty or thirty gallons. Jesus said to the servants, 'Fill the jars with water,' and they filled them to the brim. Then he said to them, 'Draw some out now and take it to the president of the feast.' They did this; the president tasted the water, and it had turned into wine. Having no idea where it came from—though the servants who had drawn the water knew—the president of the feast called the bridegroom and said, 'Everyone serves good wine first and the worse wine when the guests are well wined; but you have kept the best wine till now.'
Luke 1: 46-55

And Mary said:

My soul proclaims
the greatness of the Lord
and my spirit rejoices
in God my Saviour;
because he has looked upon
the humiliation of his servant.
Yes, from now onwards
all generations will call me blessed,
for the Almighty
has done great things for me.
Holy is his name,
and his faithful love extends age after age
to those who fear him.
He has used the power of his arm,
he has routed the arrogant of heart.
He has pulled down princes
from their thrones
and raised high the lowly.
He has filled the starving with good things,
sent the rich away empty.
He has come to the help
of Israel his servant,
mindful of his faithful love
—according to the promise
he made to our ancestors—
of his mercy to Abraham
and to his descendants for ever.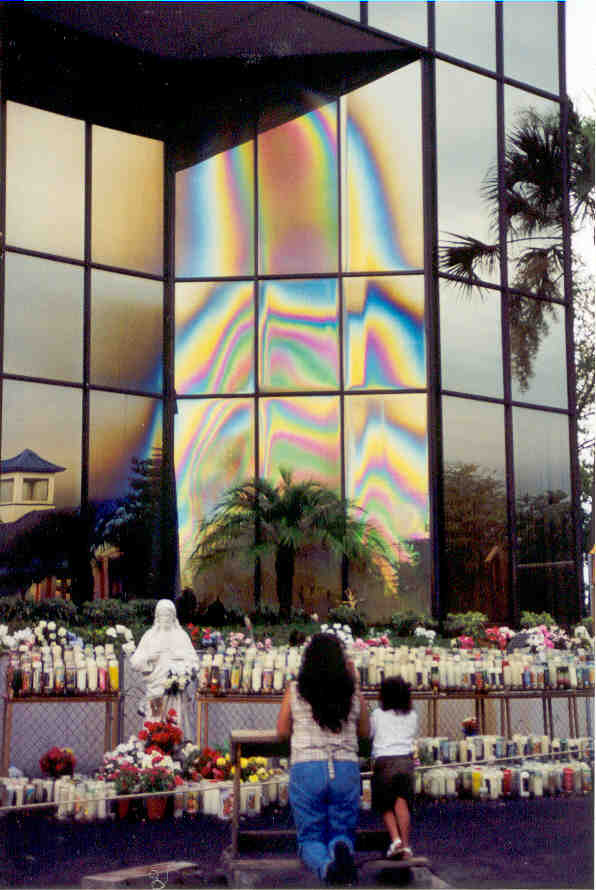 July 5, 2000
Matthew 7:21

'It is not anyone who says to me, "Lord, Lord," who will enter the kingdom of Heaven, but the person who does the will of my Father in heaven.
Matthew 12: 46-50

He was still speaking to the crowds when suddenly his mother and his brothers were standing outside and were anxious to have a word with him. But to the man who told him this Jesus replied, 'Who is my mother? Who are my brothers?' And stretching out his hand towards his disciples he said, 'Here are my mother and my brothers. Anyone who does the will of my Father in heaven is my brother and sister and mother.'
---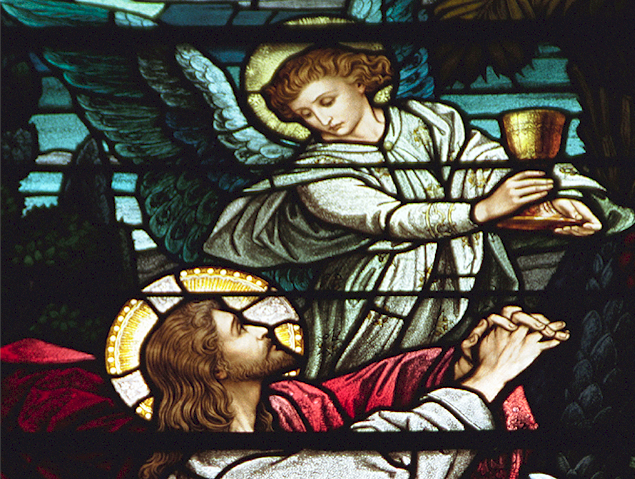 Matthew 26: 39-42
And going on a little further he fell on his face and prayed. 'My Father,' he said, 'if it is possible, let this cup pass me by. Nevertheless, let it be as you, not I, would have it.' He came back to the disciples and found them sleeping, and he said to Peter, 'So you had not the strength to stay awake with me for one hour? Stay awake, and pray not to be put to the test. The spirit is willing enough, but human nature is weak.' Again, a second time, he went away and prayed: 'My Father,' he said, 'if this cup cannot pass by, but I must drink it, your will be done!'
September 27, 2005 message continues
Messenger: In the hustle and bustle we may
not want to wait and yet we see
that Jesus hung on the cross for
three hours.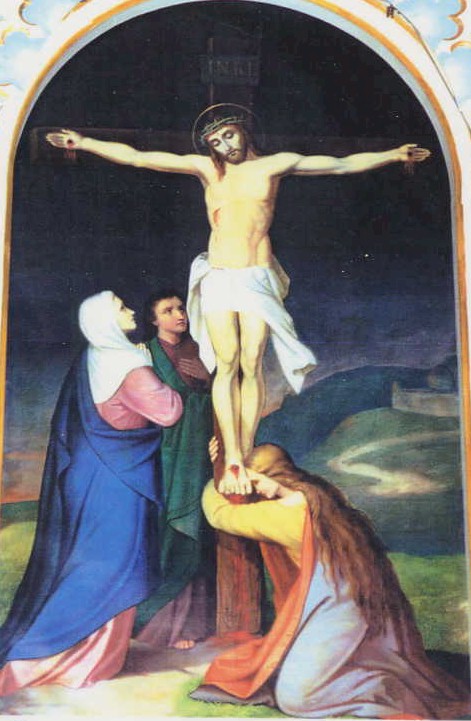 Mary's Message


from the Rosary of August 27, 1996
Mary speaks: I stood beneath the cross of my Son, and my Heart was in such pain for I saw Him before my eyes. I saw Him covered with blood. I saw Him die. My Heart, my children, my Heart to watch my Son, but my Heart, my Heart, how I suffered for my little children of the world that give in to this world and give up the love of my Son. O my little children of light, I give you this message. Carry this light into the darkness for your Mother Mary, for I stood beneath the cross and I cried. I cried for the little ones. I cried for the young ones, the ones that do not care and will lose their souls. How do I make you see for you will not listen to me? What can I do? I come. I appear. I beg. I plead. I give you these gifts from my Son, and you reject me. I do not deliver messages very often anymore for I have been ignored. The message is the same. You do not read the messages I have given to you. Please help me. Help the little children. I appear. I appear. I appear, and I am ignored. I stood beneath the cross, and I cried. I cried, and my Heart was in such anguish for my little children, for I am searching for them this day as I searched for the Child Jesus. Please, please help me. I cannot hold back the hand of my Son any longer. I am Mary, your Mother. I ask you to help my children. You are my children of light.

end of Mary's Message, August 27, 1996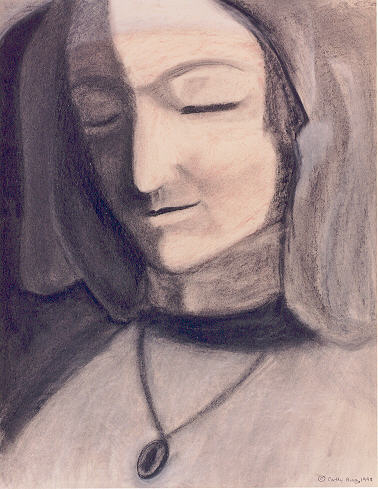 September 27, 2005 message continues
Messenger: God allows us to wait for
the new baby —
awaiting the new birth.
Cancer can be like a new birth.
Or a dreaded disease.
We must wait the outcome.
Eternal life is a new beginning.
God expects us to wait.
He shows us how He Himself
waited and prayed in the garden.
He wants us to spend time with
Him. He expects this.
Listen to His love letter
I Am Calling You to Love

Excerpt from February 21, 1994

Jesus: It wounds My aching heart, but for love of you I sit as a prisoner in the tabernacle and I wait for you. I wait, I wait, I wait. My intense love bids Me to wait for you!

What do I say to you? I, God, come to you in Holy Communion. I love you unconditionally with such love you cannot even fathom and you turn away and run after such senseless things. I am lamenting the loss of your love. I am lamenting the time you spend in other things, and for what? It is God Who waits for you. I wait! I am here, God-made-man, Jesus Christ! I wait, I wait!

end of excerpt
My Life in Your Hearts Cannot Be Contained

Excerpt from January 10, 1994
After Mass

Jesus: I sit here every day waiting for you as an ardent lover and you do not come to Me. Listen to My words here that you will know. I wait for your love. No one makes up your love to Me. I wait for you, little one. Come and be with Me.

I give you all you need. I know the ways of your heart far better than you yourself. I wait for your union with Me. Come, beloved of My Father. Come and know God. He waits for you here and wants to give Himself to you.

end of excerpt

I Take You to Such Heights
January 3, 1994

Jesus speaks: I come, you wait. You wait to know My ways, but while you are eager for My knowledge, you develop this love that is between us.

My ways I impart to you here in these messages. Cling to Me and I will take you to such heights that you never dreamed possible. I am Jesus, Son of God, and I, Jesus, come to be with you. I love you so much!

Do not fume or fret for anything that happens in your life. Turn all your trust over to Me. I am there in all that happens to you.

I am your God and I love you. Come close to Me and turn it all over.

end of excerpt

I Want My Priests to Come Back
Excerpt from January 17, 1994 3:40 a.m.

Jesus: Quit worrying of details. I am He Who runs the show. Pray for guidance every day. Spend one hour in front of the tabernacle. You cannot do in a million years what I can do in one moment. Quit relying on yourselves. You are only pushing buttons. When you are fixed in Me, the right door opens. When you go it alone, you have a hard road to walk. One hour in private adoration. Be silent or read the Blue Book. Your life will become uplifted by My teaching and you will sail a blue sky.

Spend time in silence and some in reading My words in front of Me. I am talking to you in these letters. What power, to read them in front of the tabernacle! You can't go it alone. You need My help. You need your supplies. But you must come and get them! You are following your tail around if you do it alone. I am He Who can do all this. When you realize My power in adoration, your lives will change. As long as you are too busy you will have a hard time. The soul craves this union with Me.

end of excerpt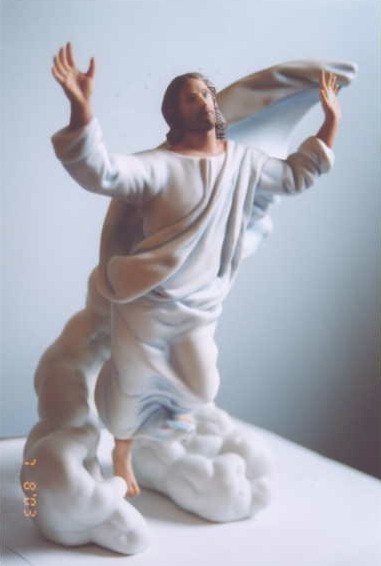 Matthew 17: 5
He was still speaking when suddenly a bright cloud covered them with shadow, and suddenly from the cloud there came a voice which said, 'This is my Son, the Beloved; he enjoys my favour. Listen to him.'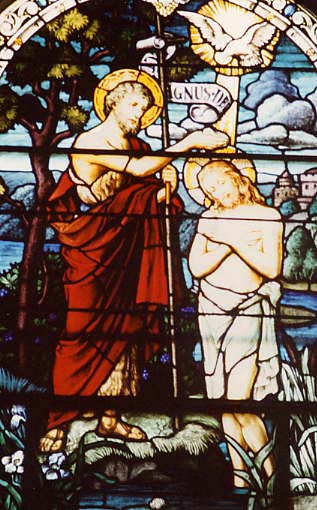 Matthew 3: 16-17
And when Jesus had been baptised he at once came up from the water, and suddenly the heavens opened and he saw the Spirit of God descending like a dove and coming down on him. And suddenly there was a voice from heaven, 'This is my Son, the Beloved; my favour rests on him.'
JESUS CHRIST IS THE
SON OF GOD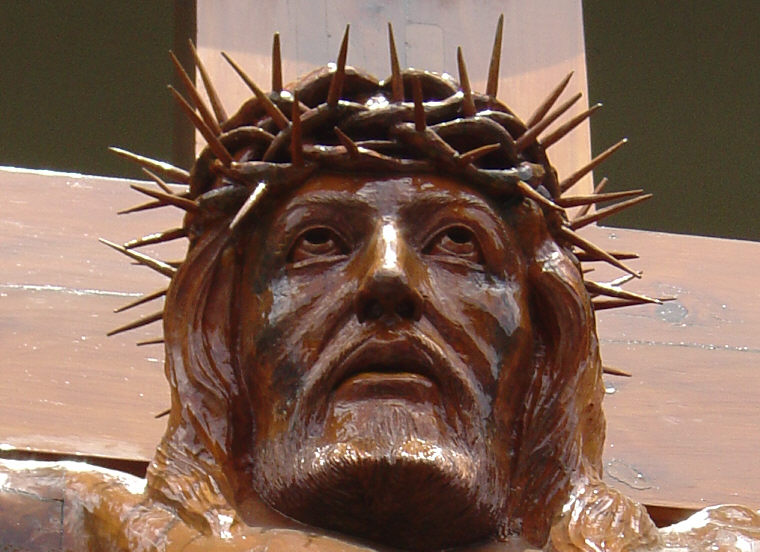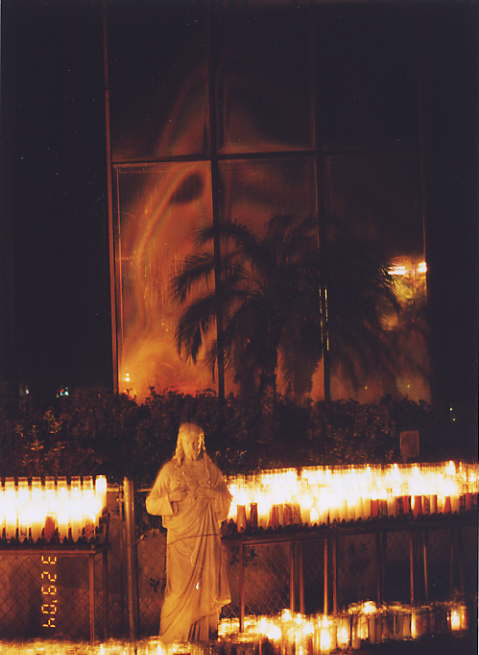 September 27, 2005 message continues
Jesus speaks: When there is a structure
in an institution and a superior
and people underneath talk disrespectfully about
the superior without real reason, they are not
doing My will obeying the
superior and further are
opening a big door
to weaken the
institution -
while satan comes
in the crack and
empowers those
underneath to usurp
authority and discredit the head.
Blue Book IV (a big book) is available
$25.00 plus shipping
Call Morrow 1-888-211-3041
and order now!
Shepherds of Christ
P.O. Box 193
Morrow, OH 45152
Come to China and Florida
the book is available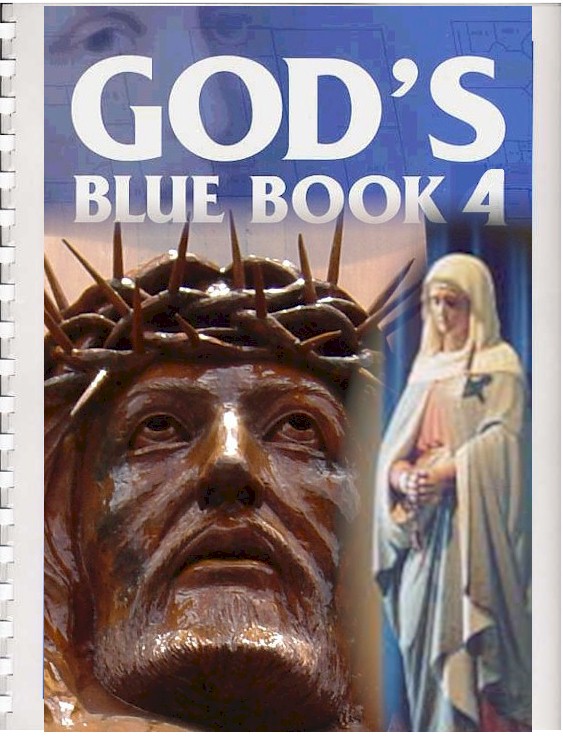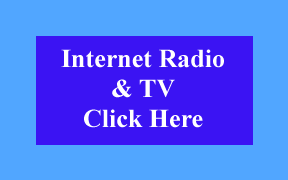 Pray every hour and 1/2 hour if possible
for our needs
Use the Infant Novena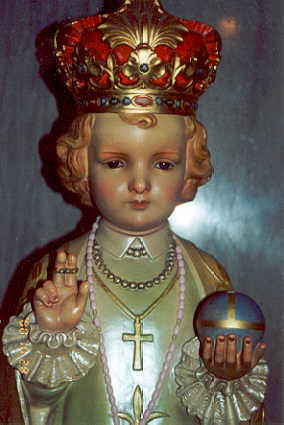 Novena to the Infant of Prague
(to be prayed hourly if possible)

O Jesus, who said, "Ask and you shall receive, seek and you shall find, knock and it shall be opened to you," through the intercession of Mary, Your most holy Mother, I knock, I seek, I ask that my prayer be granted.

O Jesus, who said, "All that you ask of the Father in My Name He will grant you," through the intercession of Mary, Your most holy Mother, I humbly and urgently ask Your Father in Your Name that my prayer be granted.

O Jesus, who said, "Heaven and earth shall pass away, but My word shall not pass," through the intercession of Mary, Your most holy Mother, I feel confident that my prayer will be granted.
Jesus said to pray for the survivors.
Shepherds of Christ
P.O. Box 193
Morrow, OH 45152
1-888-211-3041
We take credit cards.
Daily Messages from Heaven - volumes 2 & 3
a big book
$25 plus shipping
call Morrow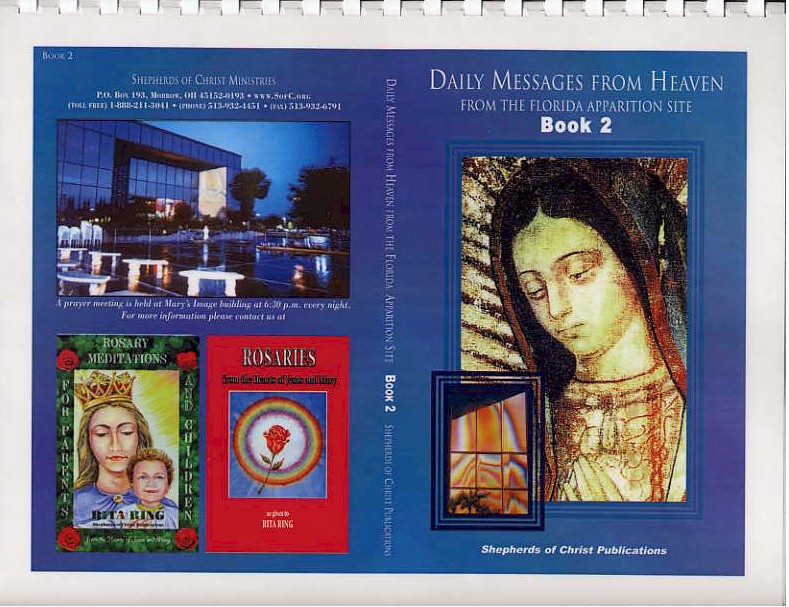 September 2, 1998 to October 31, 1998
discerned by Fr. Carter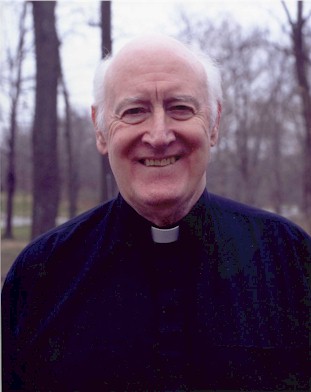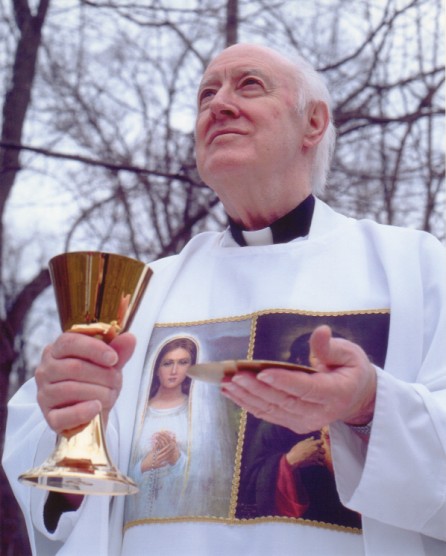 Daily Message Book 2: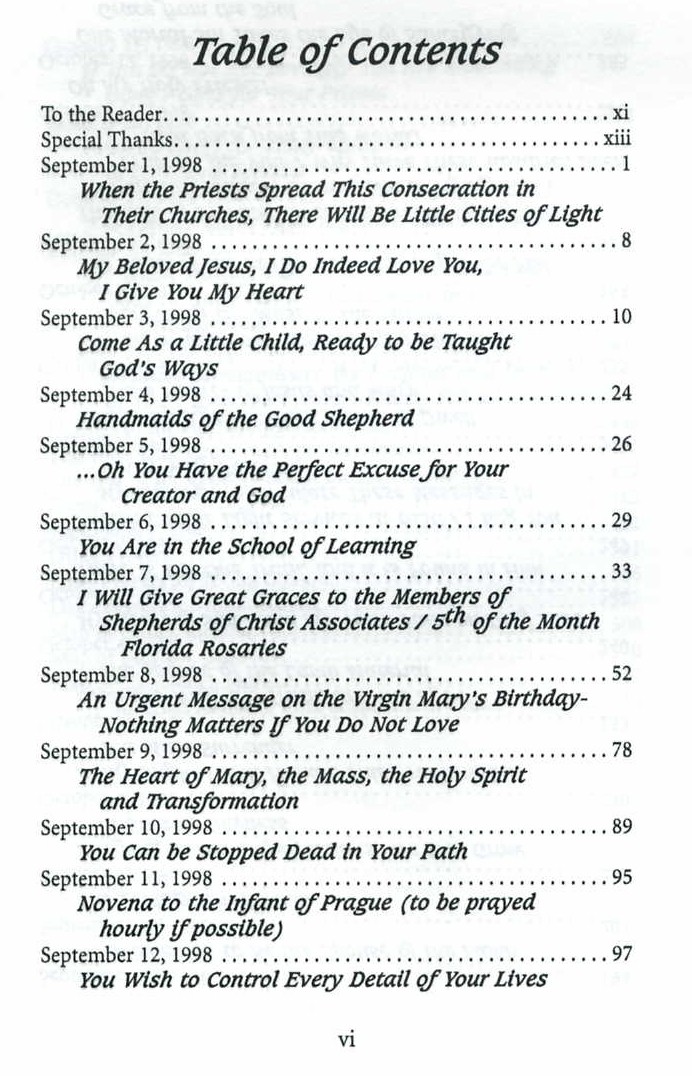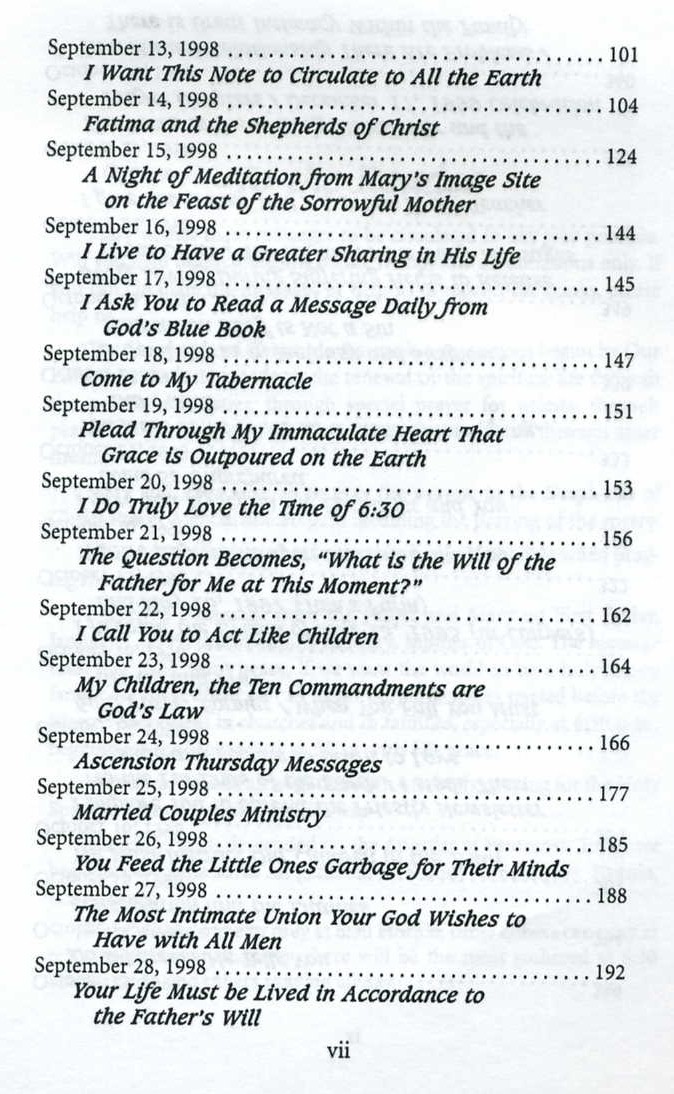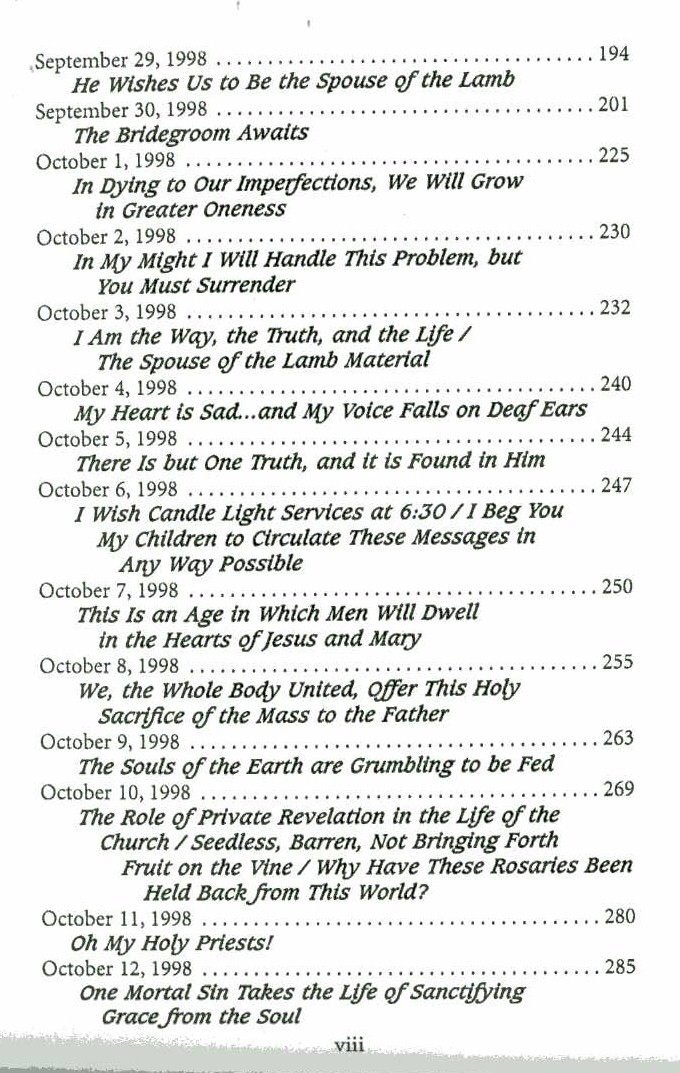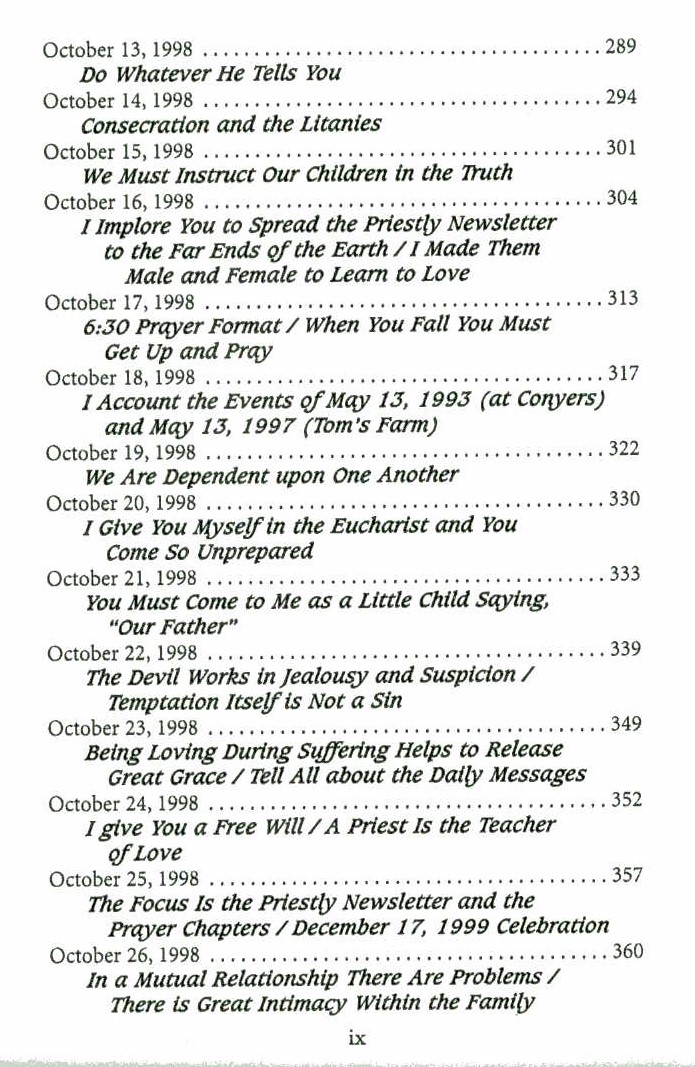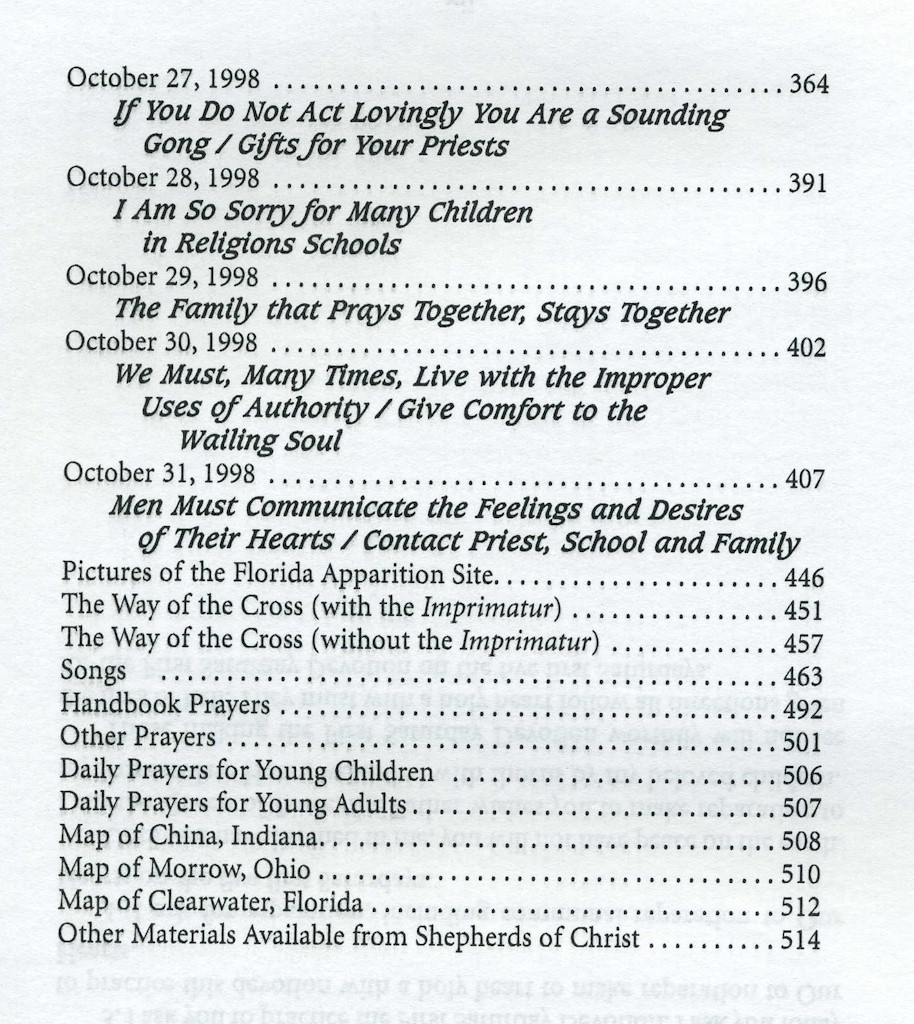 Daily Messages from Heaven - volume 3
also a big book
$25 plus shipping
call Morrow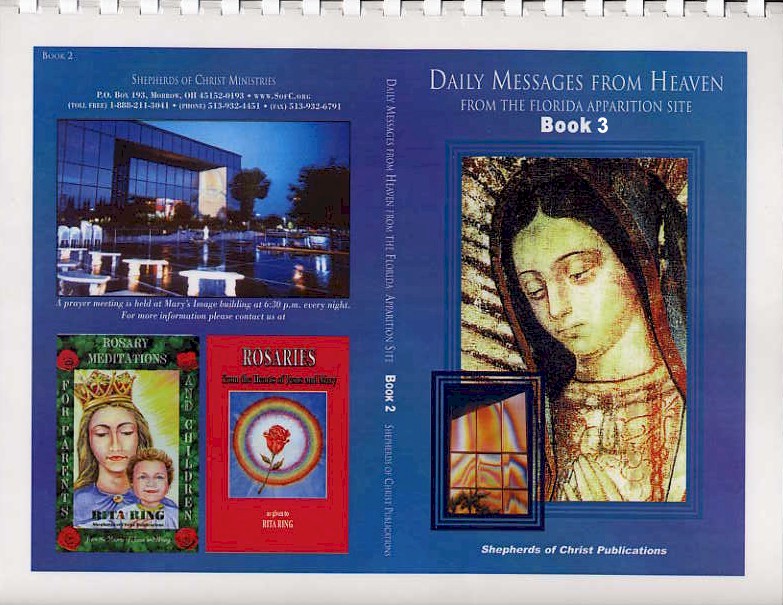 November 1, 1998 to January 1, 1999
discerned by Fr. Carter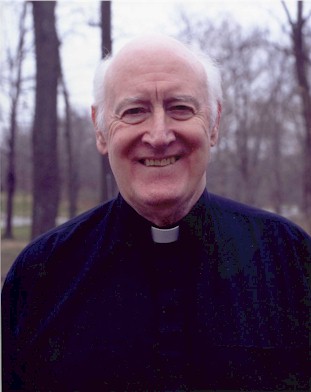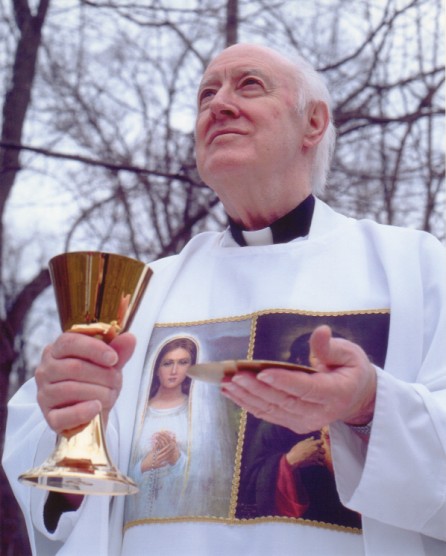 Daily Message Book 3: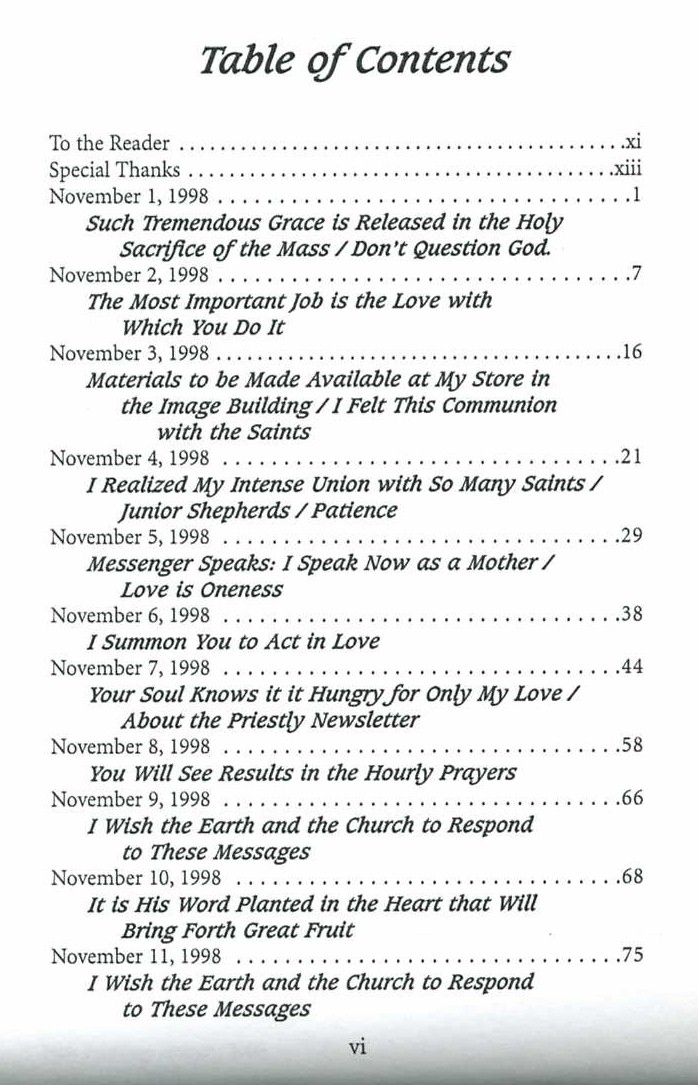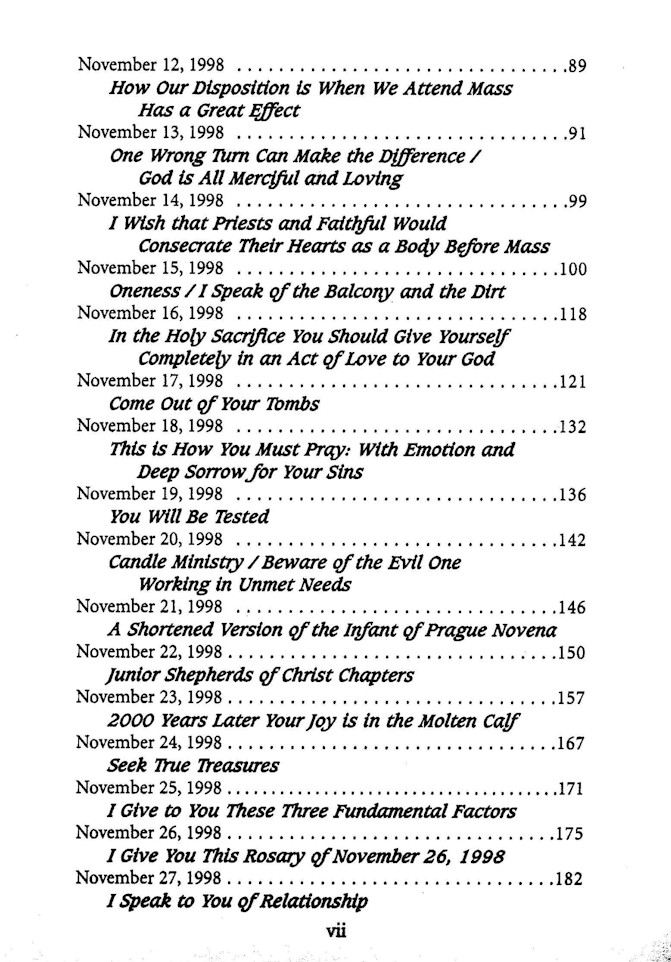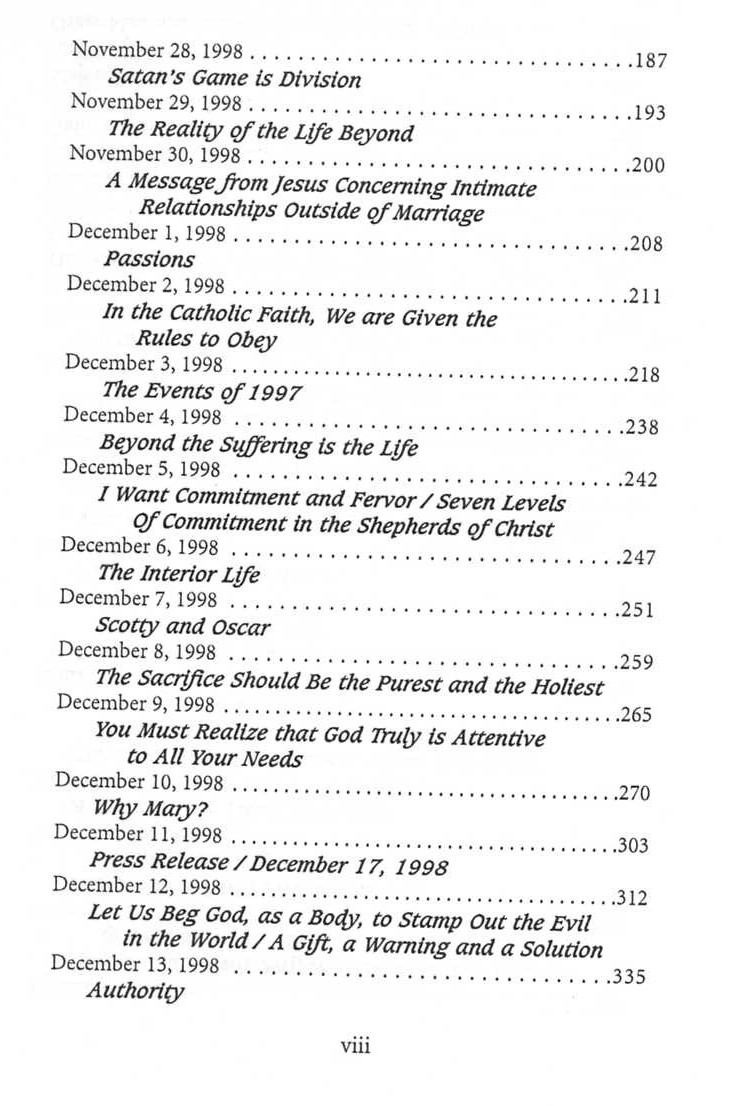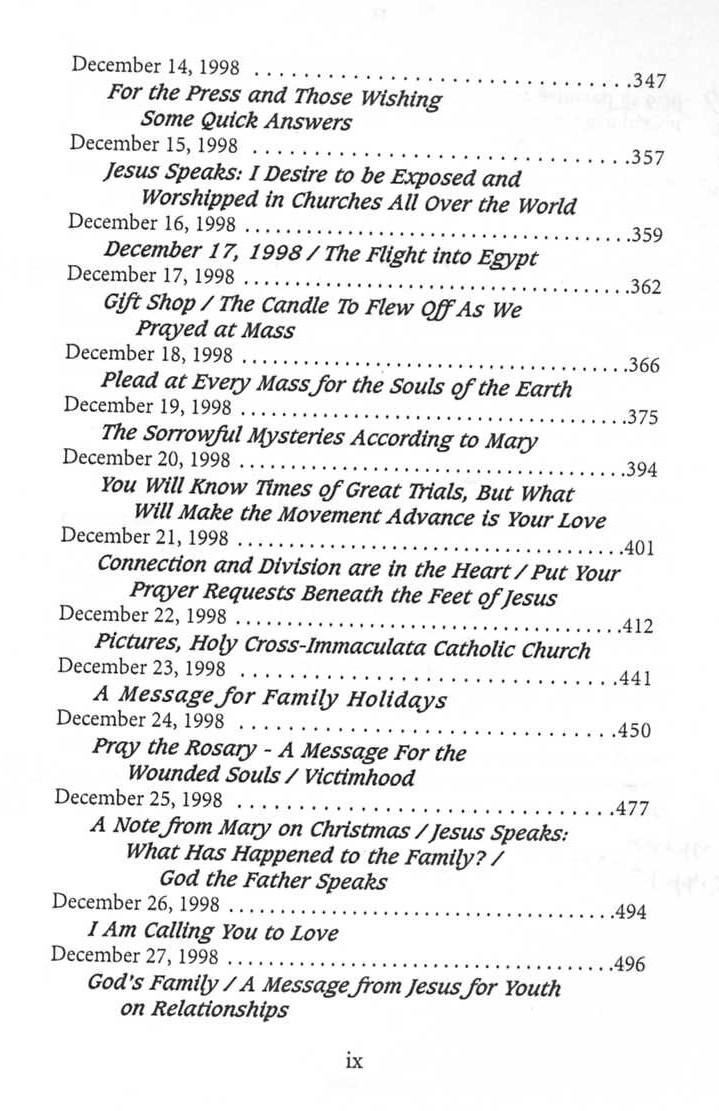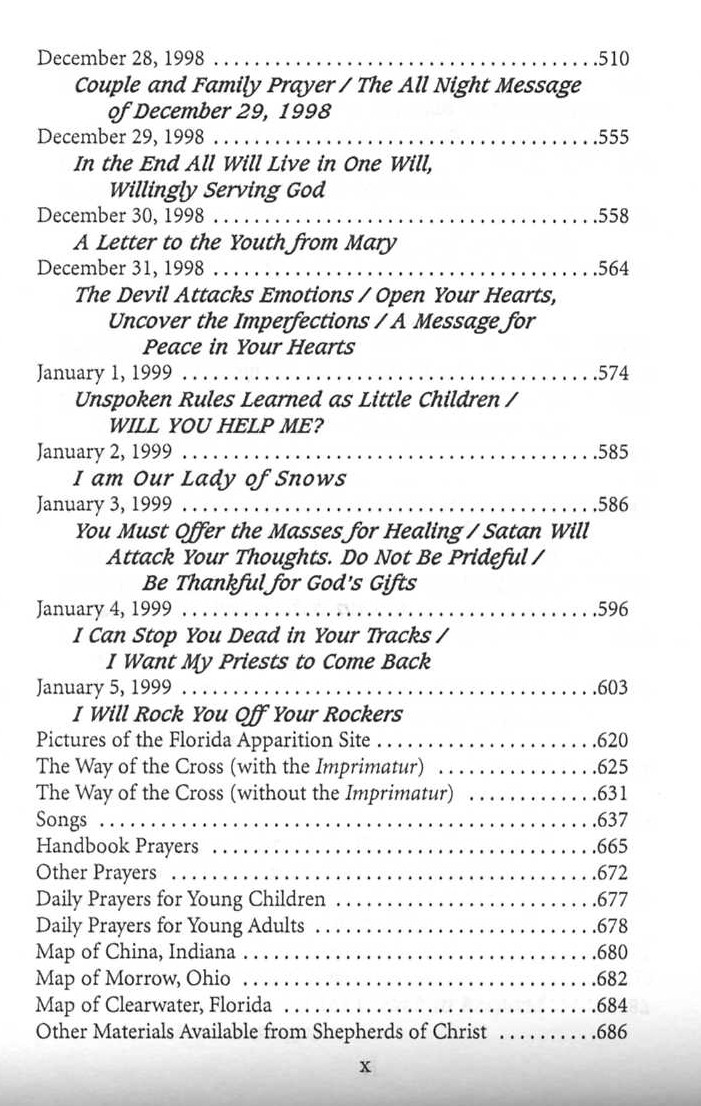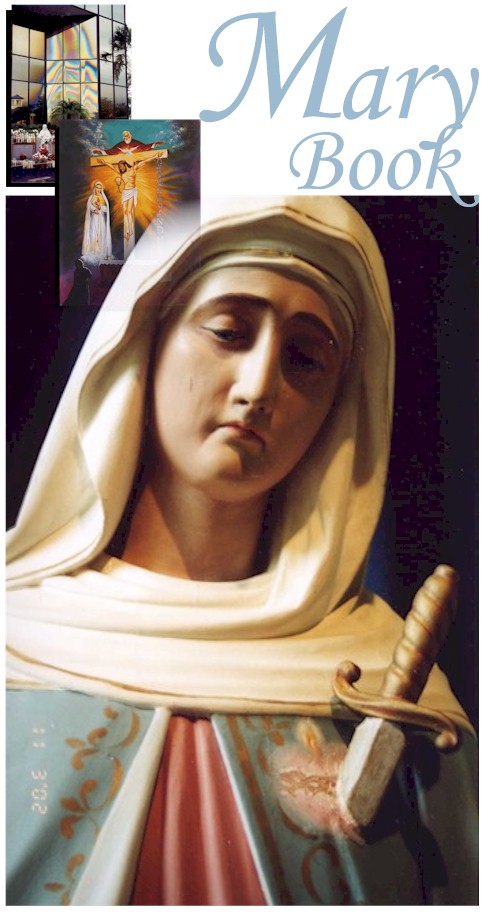 All writings from Fr. Carter and Rita Ring
and discerned by Fr. Carter
8½ x 11 book - $20 plus shipping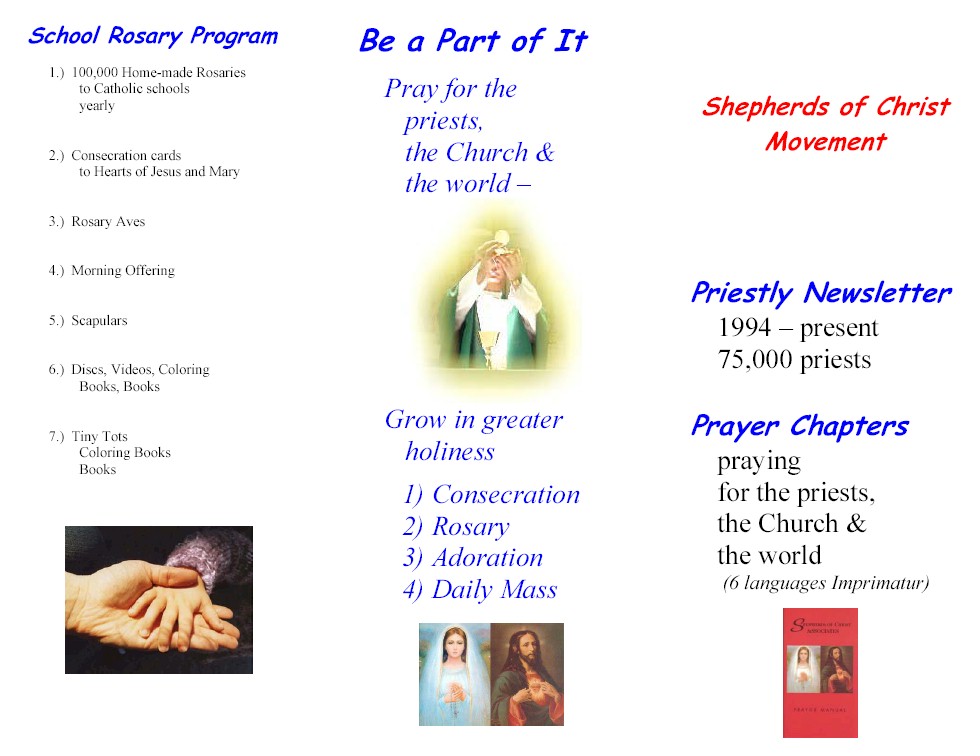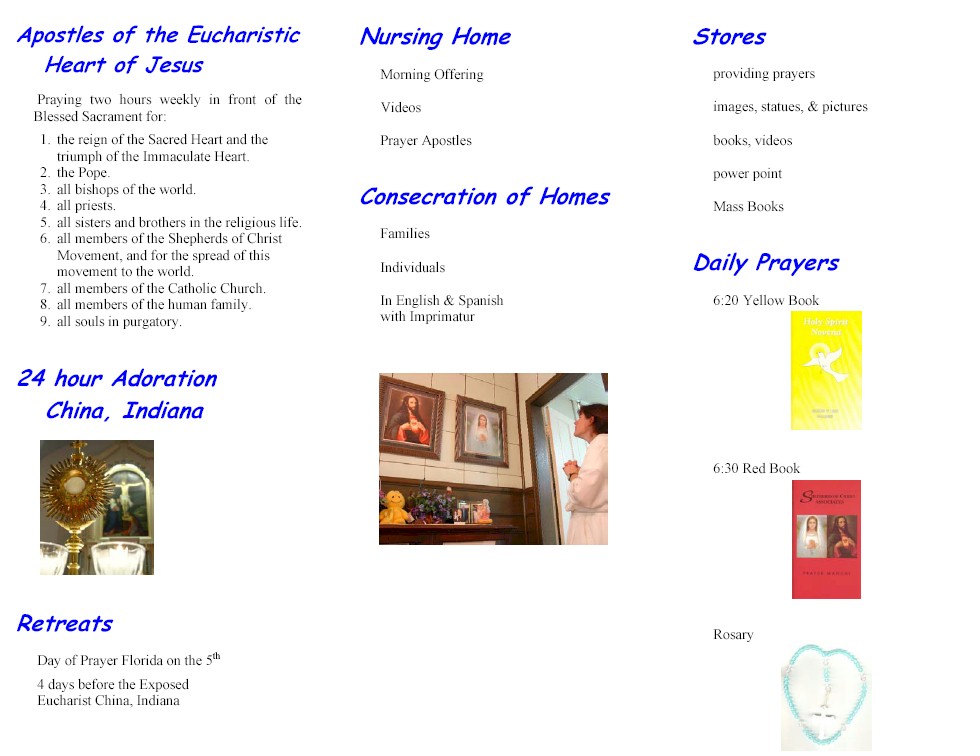 We have tremendous statues in

Clearwater, Florida

China, Indiana

and Ohio

Please call for more information.

1-888-211-3041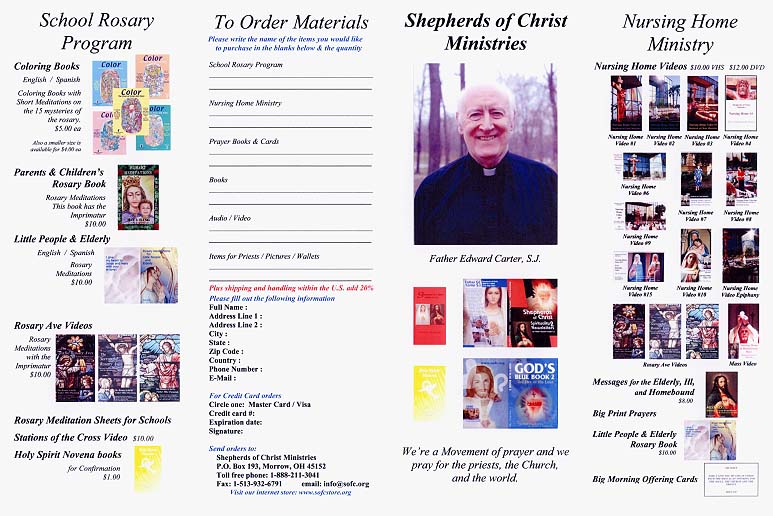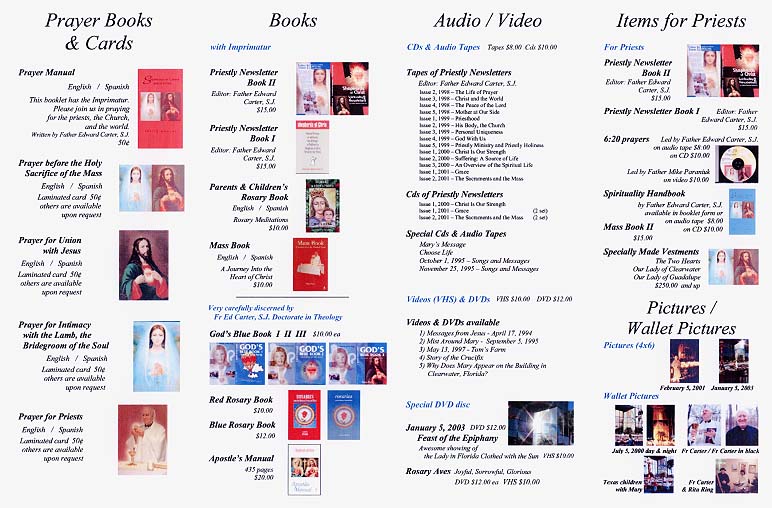 ---
---
---

Copyright © 2005 Shepherds of Christ.
Rights for non-commercial reproduction granted:
May be copied in its entirety, but neither re-typed nor edited.
Translations are welcome but they must be reviewed for moral and
theological accuracy by a source approved by Shepherds of Christ Ministries
before any distribution takes place. Please contact us for more information.