Give Christmas Presents that count
.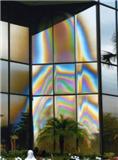 Get a canvas print of Mary's image
with a sliver of glass and
a little bottle of
Jesus and Mary water.
The glass will be fixed behind the
back of the picture.
Cost — $200.00
Call Sheila
1-513-470-3387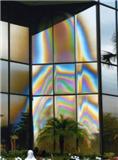 Also available
a cup with a Mary's image on it
Cost — $15
Call Sheila
1-513-470-3387
September 28, 2010
God tells us what is good
and what is bad —
We are to live a virtuous life
so we are as God intends
us to be —
We are to see ourselves as God's creation —
Uniquely created with a purpose —
God has a plan for us —
We are to seek God's will —
Love God's will —
Want to serve God by doing
His will in love.
We are seeking a place in
heaven — It is a gift
from God —
We in Shepherds of Christ have been
called to promote God's Kingdom —
to teach others about living
according to God's will in love —
When we live by faith in God —
When we have hope in
God's Plan, when we love
as God has commanded us
we are preparing ourselves
for the Kingdom of God —
Virtue is living as God wants
us to be —
Giving into the 7 deadly sins
makes us miserable —
robs us of life —
It is joy to live by faith, hope
and love
This is for why God created us —
The purpose for our existence
is to be faith filled in God —
to hope in God —
to love being more perfected
more and more in the image of God —
We are to seek right reason — live
according to the commandments
of God — We give our will to God —
We live in proper order —
We live according to the vision of
the Father —
We are prudent, temperate,
humble, just and
are courageous (fortitude)
We are pursuing good —
What God calls good —
We do not determine our actions
by holding onto inordinate
attachments —
We do not determine our actions
because of our bad habits of
jealousy —
seeking power (dominance for dominance sake)
envy — punishing others who are good —
because we think it takes
something away from us —
wishing evil upon those
doing good —
pride — vain glory — wanting to be
right for our own vain glory — etc.
To pursue good we need the
virtues
Prudence, justice, temperance,
fortitude direct a man's
actions in the pursuit of good.
We must know what is good and
what is to be avoided in
our pursuit of good —
Giving others love in giving
others what is
their due —
We give to God love — what is
His due —
We give love to others —
What is their due —
We love ourselves as God intends
us to —
Man curbs his sense appetites
as God intends —
We pray for fortitude to help
strengthen us with
these sense appetites
to serve God as He deserves to
seek good —
Man does not see himself trying
to steal power from other men because
he is weak in his vision of himself
and man is not at odds
with himself, but sees his
dependence on God —
He is not in a power struggle
with others — struggling for
power for himself —
A man can rebel against himself —
over-indulge in power
over-indulge in food and drink and sex
seek over others in power
to be dominant for his
own glory —
A man can rebel against God's Plan and
God's will —
A man can abuse sex, food,
be a user, be abusive —
steal works to use for his
own vain glory —
or deny the importance of
things — important to God —
to get brute control —
Giving into the deadly sins
— can lead man to false happiness,
in riches
— can lead a man to false happiness
in power
With these virtues — called the
cardinal virtues —
prudence, justice, temperance
and fortitude
man can have peace —
Such a life is a life living
according to the Father's Plan
The virtues of faith, hope and
love are the theological virtues —



Give Christmas Presents that count

.

Get a canvas print of Mary's image
with a sliver of glass and
a little bottle of
Jesus and Mary water.

The glass will be fixed behind the
back of the picture.

Cost — $200.00

Call Sheila

1-513-470-3387

Also available

a cup with a Mary's image on it

Cost — $15

1-888-211-3041
Call Doris

or Call Kathleen
1-727-412-0906


Rosaries with Mary's Image Available
Aurora Borealis Beads

6mm - $30.00
8mm - $40.00

all items plus shipping


Fatima w/glass - 11"
$150.00


Sacred Heart of Jesus
w/glass - 18" - $300.00



St. Joseph - 18"
$65.00


St. Rita - 12"
$40.00

Different statues and sizes available

1-888-211-3041
Call Doris

or Call Kathleen
1-727-412-0906



Authenticity


Prayers and Meditations

$10.00


Medicine of Immortality


Prayers and Meditations - on
the mystery of the Eucharist

$10.00

other books by Fr. Pasquini available




Cycle A Book available soon!


other books available by Fr. Carter

$10.00 each plus shipping

Call 1-888-211-3041

other books available by Rita Ring


Blue Book I
$10.00

Blue Book II
$10.00

Blue Book III
$10.00

Blue Book IV
$5.00

Blue Book V
$5.00

Blue Book VI
$10.00

plus shipping




Immaculate Heart and Sacred Heart Pictures Available
with & without frames - different sizes available

1-888-211-3041
Call Doris

or Call Kathleen
1-727-412-0906


We can send Fr. Joe's

homily book to a priest for 75¢.

Can you please help us get

these homilies to the priests?


Please help us with your donation.

Call Shepherds of Christ

1-888-211-3041

Prayer Cards available

Holy Spirit Prayer
Act of Consecration to
Immaculate Heart of Mary
Act of Consecration to
Sacred Heart of Jesus
Prayer for Priests

Prayer before the Holy Sacrifice of the Mass

Prayer for Union with Jesus

Available for .25¢ each plus postage

Call Shepherds of Christ

1-888-211-3041

Prayer Card 4" x 6"

.50¢ each plus postage

size 5 1/2" x 8 1/2"
$1.00 plus postage

Statues

| | | |
| --- | --- | --- |
| | | |
| Sacred Heart of Jesus w/glass - 18 | Our Lady-Guadalupe w/glass - 12 | Limpias - 8 |
| | | |
| Immaculate Heart w/glass - 18 | I Heart - Ivory w/glass - 18 | Our Lady of Grace w/glass - 18 |
| | | |
| Our Lady-Mt. Carmel w/glass - 18 | Our Lady of Lourdes w/glass - 18 | Infant of Prague w/glass - 24 |
| | | |
| Sacred Heart of Jesus w/glass - 24 | Sacred Heart -Blessing w/glass - 24 | Sorrowful Mother w/glass - 24 |
| | | |
| I Heart - Ivory w/glass - 24 | I Heart of Mary w/glass - 24 | Our Lady of Lourdes w/glass - 24 |
| | | |
| Our Lady-Guadalupe w/glass - 28 | Our Lady of Grace w/glass - 24 | Our Lady-Mt. Carmel w/glass - 24 |
| | | |
| Fatima w/glass - 11 | Pilgrim Virgin w/glass - 12 | Pilgrim Virgin w/glass - 15 |
| | | |
| Fatima w/glass - 18 | Pilgrim Virgin w/glass - 18 | Pilgrim Virgin w/glass - 27 |

| | | |
| --- | --- | --- |
| St. Padre Pio | St. Joseph | St. Therese |
| | | |
| St. Francis | St. Anthony | St. Claire |
| | | |
| Limpias | St. Jude | Divine Mercy |
| | | |
| Holy Family | Angel | St. Philomena |
| | | |
| Pieta - Marble | Pieta - Color | Holy Family |
| | | |
| St. Anthony - 18 | St. Francis - 18 | St. Joseph - 18 |
| | | |
| St. Therese - 18 | St. Rita - 18 | St. Clare - 12 |
| | | |
| | | |

| | | | |
| --- | --- | --- | --- |
| St. Rita - 12 | St. Padre Pio - 12 | Divine Mercy - 12 | St. Michael - 11 |


Shepherds of Christ Ministries
P. O. Box 627
China, IN 47250

Toll free - 1-888-211-3041
Local - 1-812-273-8405
fax - 1-812-273-3182
web: www.sofc.org
e-mail: info@sofc.org


| | | | |
| --- | --- | --- | --- |
| | Size | Price | Quantity |
| Holy Family | 24" | $180 | |
| Limpias | 24" | $125 | |
| St. Anthony | 24" | $125 | |
| St. Claire | 24" | $125 | |
| St. Francis | 24" | $125 | |
| St. Joseph | 24" | $125 | |
| St. Jude | 24" | $125 | |
| St. Padre Pio | 24" | $125 | |
| St. Therese | 24" | $125 | |
| Divine Mercy | 22" | $125 | |
| Angel | 22" | $100 | |
| St. Philomena | 20" | $100 | |
| St. Philomena | 16" | $65 | |
| St. Joseph | 18" | $65 | |
| St. Francis | 18" | $65 | |
| St. Anthony | 18" | $65 | |
| St. Rita | 18" | $65 | |
| St. Therese | 18" | $65 | |
| Pieta - Color | 15" | $75 | |
| Pieta - Marble | 15" | $75 | |
| Holy Family | 12" | $60 | |
| St. Padre Pio - standing | 12" | $40 | |
| St. Padre Pio - sitting | 8" | $50 | |
| St. Michael | 11" | $40 | |
| St. Rita | 12" | $40 | |
| Divine Mercy | 12" | $40 | |
| St. Claire | 12" | $40 | |
| Limpias | 8" | $25 | |
| Our Lady of Guadalupe w/glass | 28" | $500 | |
| Our Lady of Mt. Carmel w/glass | 24" | $500 | |
| Immaculate Heart of Mary w/glass | 24" | $500 | |
| Immaculate Heart - Ivory w/glass | 24" | $500 | |
| Infant of Prague w/glass | 24" | $500 | |
| Our Lady of Grace w/glass | 24" | $500 | |
| Our Lady of Lourdes w/glass | 24" | $500 | |
| Sacred Heart of Jesus w/glass | 24" | $500 | |
| Sacred Heart -Blessing w/glass | 24" | $500 | |
| Sorrowful Mother w/glass | 24" | $500 | |
| Immaculate Heart of Mary w/glass | 18" | $300 | |
| Immaculate Heart - Ivory w/glass | 18" | $300 | |
| Sacred Heart of Jesus w/glass | 18" | $300 | |
| Our Lady of Lourdes w/glass | 18" | $300 | |
| Our Lady of Grace w/glass | 18" | $300 | |
| Our Lady of Mt. Carmel w/glass | 18" | $300 | |
| Our Lady of Guadalupe w/glass | 12" | $200 | |
| Fatima w/glass | 11" | $150 | |
| Fatima w/glass | 18" | $250 | |
| Pilgrim Virgin w/glass | 12" | $160 | |
| Pilgrim Virgin w/glass | 15" | $200 | |
| Pilgrim Virgin w/glass | 18" | $250 | |
| Pilgrim Virgin w/glass | 27" | $450 | |


Call for Shipping Price (1-888-211-3041)


Name

Sub-Total
Address

IN Tax (7%)
City

Shipping
State Zip

Donation
Telephone

Order Total

Shepherds of Christ
P. O. Box 627
China, IN 47250

1-888-211-3041

Fr. Joe's Homily Books

Guiding Light - Cycle A
The Word Alive in Our Hearts

$10.00




Guiding Light - Cycle B
Focusing on the Word

$10.00


Guiding Light - Cycle C
Feed My Soul

$10.00
Fr. Carter's Books
Priestly Newsletter Book I

12 Newsletters
July 1994 - June 1996

$12.00


Priestly Newsletter Book 2

17 Newsletters
1996 - 1999

$12.00


Priestly Newsletter Book 3

4 Newsletters & Prayers
2000

$12.00




Response to God's Love



$10.00



Messages given
by Jesus and Mary 1994

Tell My People


$10.00



The Pain and the Joy

$10.00

Synopsis of the Spiritual Life

Spirituality Handbook
$3.00


Priestly Newsletter on CD
2000 - Issue 1

$10.00


Priestly Newsletter on CD
2000 - Issue 2

$10.00
Fr. Pasquini's Books
Authenticity



Prayers and Meditations

$10.00

In Imitation of Two Hearts

For those suffering or
in Nursing Homes

$10.00

Light, Happiness and Peace

Journeying through traditional
Catholic Spirituality

$10.00

Medicine of Immortality

Prayers and Meditations - will assist the reader in growth toward a deeper understanding of the mystery of the Eucharist

$10.00


Ecce Fides - Pillar of Truth





Ideal for RCIA, Adult & Youth Bible Study, Homeschooling, Catholic
Identity Studies

$10.00

Shepherds of Christ Newsletters
9 Newsletters
2006 - 2008



$36.00
DVDs and CDs by Fr. Pasquini




Authenticity DVD
Prayers on the Ocean

$10.00


Nursing Home Mass DVD

$10.00

Consolation DVD

$10.00

Medicine of Immortality
Read by Rita Ring

2 CDs - $17.00

In Imitation of Two Hearts DVD

$10.00




Consolation CD
by Fr. John

$8.00





Nursing Home Mass CD

$8.00


Holy Spirit Novena DVD

$10.00

Divine Mercy Chaplet DVD

$10.00