Shepherds of Christ
Daily Writing
September 29, 2008
September 30th Holy Spirit Novena
Scripture selection is Day 4 Period II.

The Novena Rosary Mysteries
for September 30th are Joyful.
Rita will be in Florida

October 5th - 6:20pm

Retreat in China

October 10th, 11th, 12th, 13th

Mass 10th, 11th, 13th

October 13th - Mass 12 noon

92nd Anniversary of

Mary's 6th apparition at Fatima!

Please come!
September 29, 2008
I touched You God and in that embrace
I knew that oneness that I have
known in my soul - these 13 years
since You let me know that oneness —
love of the Father, existing in the heart
of Jesus on fire for love of souls and
for me and the permeating love of the
Holy Spirit — filling me more and more with His
precious life.
I live not in a vacuum and every
day — even in suffering I know
more that mystical marriage with
God — living out His life, death and
resurrection in my life — the mystery
of our beloved Jesus and the Incarnation
goes on more and more in my life as the Holy Spirit
forms me in the Immaculate Heart of
Mary — more and more in that image and
likeness of God —
For we are to live more that
life of resurrection in our life —
the ineffable mystery of the Word
Incarnate — as His life lives in us
in this world today.
God created us in His image and
likeness and intends us to be holy
living out more and more the pascal
mystery in our lives.
We come forth children of light from
the spiritual womb of our mother — but
it is in being a light to others — for
we are not to carry out an isolated
path — that God put me here at 62
to carry out His mission in my life
today —
My life is not sterile, dry and
inactive.
God lives IN ME.
I live out the resurrected life
in my life and carry it on to others
in their lives —
What a gift that God loves us so
much to give us a sharing in His
life in baptism and to feed us with
His life outpoured in the Eucharist
and the Word.
Fr. Carter says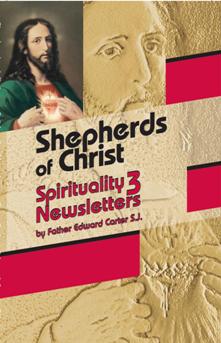 "Jesus, You show us Your Heart as symbol of Your life of love in all its aspects, including Your most special love for each of us as unique individuals. Out of Your great love for us, You died a brutal death, nailed to the wood of the cross. Out of Your great love for us, You rose gloriously from the dead.

"From Your pierced Heart the Church with her life-giving Sacraments was born. In the Eucharist, Crown and Center of the Church's life, You continue to give Yourself to us with the deepest, most tender, most on-fire, most complete love.

"Jesus, since in Your great love You give Yourself so completely to us, it is only fitting that we make a gift to You in return. It is entirely fitting that we give ourselves completely to You. Yes, we consecrate ourselves to Your most loving Heart. Each of us says to You, O Lord, our Savior and our Friend: 'Jesus, take me wholly, take me completely to Your magnificent Heart. Out of love I give myself to You. Live in and through me. In love You give Yourself completely to me. In love and in a spirit of reparation, I want to give myself, with the help of Your grace, entirely to You. Take me, Jesus, to an ever closer union with the Father, in the Holy Spirit, with Mary my Mother at my side. Pierced, Glorified, Eucharistic Heart of Jesus I place my trust in You.' "

"Dear Blessed Virgin Mary, I consecrate myself to your maternal and Immaculate Heart, this Heart which is symbol of your life of love, including your most special love for me as this unique individual. You are the Mother of my Savior. You are also my Mother. In a return of love, I give myself entirely to your motherly love and protection. You followed Jesus perfectly. You are His first and perfect disciple. Teach me to imitate you in the putting on of Christ. Be my motherly intercessor so that, through your Immaculate Heart, I may be guided to an ever closer union with the Pierced, Glorified, Eucharistic Heart of Jesus, Chief Shepherd of the flock."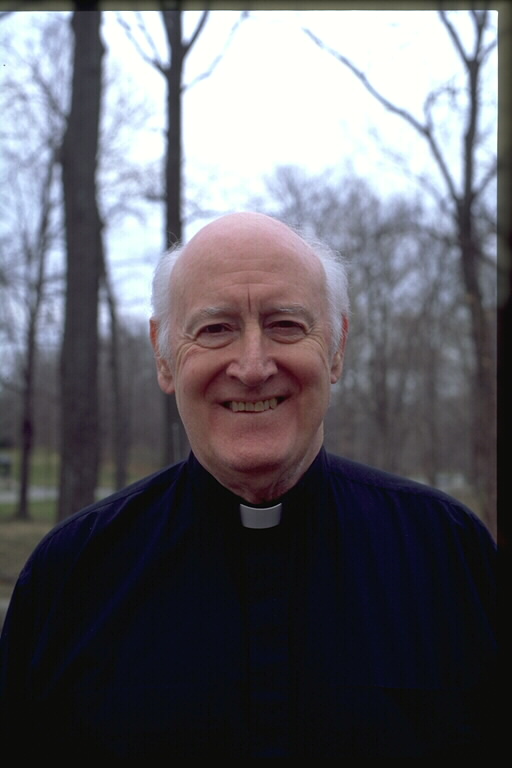 A. Boussard gives an extremely fine and concise sketch of the theology of consecration:

"By the Incarnation, in and of itself, the Humanity of Jesus is consecrated, so that in becoming Man, Jesus is ipso facto constituted Savior, Prophet, King, Priest, and Victim of the One Sacrifice that was to save the world. He is the 'Anointed', par excellence, the 'Christ' totally belonging to God, His Humanity being that of the Word and indwelled by the Holy Spirit. When, by a free act of His human will, He accepts what He is, doing what He was sent to do, He can say that He consecrates 'Himself'. In Christ, therefore, what might be called His 'subjective' consecration is a perfect response to the 'objective' consecration produced in His Humanity through the Incarnation.

"And what Christ does brings with it a 'consecration' for His disciples, a very special belonging to God, since He imparts to them His own life precisely by making them participate in His own consecration.

"Through Baptism Christians also are consecrated and 'anointed' by the power of the Spirit. They share, in their measure, in the essential consecration of Christ, in His character of King, Priest, and Prophet (cf. 1 Peter 2:9; 7 Peter 1:3-4; Rev. 5:9, etc.). With Christ and through Christ, they are 'ordered' to the glory of God and the salvation of the world. They do not belong to themselves. They belong to Christ the Lord, who imparts His own life to them…

"The vocation of those who have been baptized is to 'live' this consecration by a voluntary adherence—and one that is as perfect as possible—to what it has made of them. Living as 'children of God', they fulfill subjectively their objective consecration; like Jesus, they consecrate themselves. This is the deeper meaning of vows and baptismal promises, together with the actual way of life corresponding to them. The baptismal consecration is the fundamental one, constitutive of the Christian. All consecrations which come after it presuppose and are rooted in it…"57

57. A. Boussard in

Dictionary of Mary, Catholic Book Publishing Co., pp. 54-55.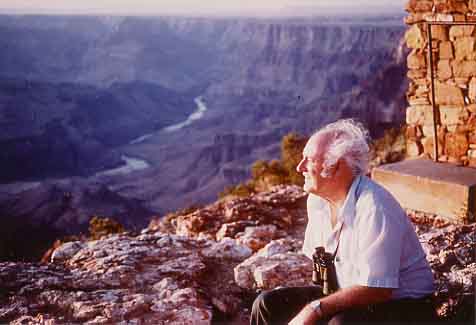 Fr. Carter had a dream.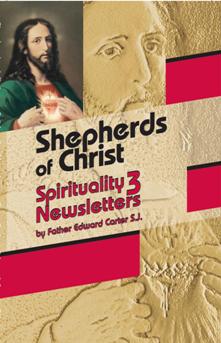 Shepherds of Christ Priestly Newsletter
From 2000 - Issue 3
The Indwelling Of The Trinity And The Life Of Grace

The spiritual life, the life of holiness, begins at Baptism. Archbishop Luis Martinez says:

"When we are born we are endowed by God with all we need for our human life, a complete organism, and a soul with the full range of faculties. Of course they are not all developed from birth, but we have them then as the source of everything we are going to need in life. And thus it is also in the spiritual order. When someone is baptized, he receives in all its fullness that supernatural world which the Christian carries within his soul. He receives grace, which is a participation of the nature of God; the theological virtues, which put him in immediate contact with the divine; the moral virtues, which serve to regulate and order all his life; and the gifts of the Holy Spirit, the divine, mysterious receivers for picking up the Spirit's inspirations and movements."2

Another author states: "The Three Divine Persons inhabit the sanctuary of our soul, taking their delight in enriching it with supernatural gifts and in communicating to us a Godlike life, similar to theirs, called the life of grace.

"All life, however, implies a threefold element: a vital principle that is, so to speak, the source of life itself; faculties which give the power to elicit vital acts; and lastly, the acts themselves which are but its development and which minister to its growth. In the supernatural order, God living within us produces the same elements. He first communicates to us habitual grace (the life of sanctifying grace) which plays the part of a vital supernatural principle. This principle deifies, as it were, the very substance of the soul and makes it capable, though in a remote way, of enjoying the Beatific Vision and of performing the acts that lead to it.

"Out of this grace spring the infused virtues and the gifts of the Holy Spirit which perfect our faculties and endow us with the immediate power of performing Godlike, supernatural, meritorious acts.

"In order to stir these faculties into action, He give us actual graces which enlighten our mind, strengthen our will, and aid us both to act supernaturally and to increase the measure of habitual grace that has been granted to us.

"Although this life of grace is entirely distinct from our natural life it is not merely superimposed on the latter. It penetrates it through and through, transforms it and makes it divine. It assimilates whatever is good in our nature, our education and our habits. It perfects and supernaturalizes all these various elements, directing them toward the last end, that is toward the possession of God through the Beatific Vision and its resultant life." 3

Our being in the state of sanctifying of grace and the special indwelling of the Persons of the Trinity within us always exist together. We cannot have the one without the other. Our life of grace, which is a sharing in Trinitarian life, allows us to know and love Father, Son, and Holy Spirit in a most intimate fashion. Through grace we are in the image of the Trinity, and we enjoy special relationships with the Divine Persons.

Again, we listen to the words of Archbishop Martinez as he speaks about our relationships with the Divine Persons:

"Love, we have said, is the foundation of devotion to the Holy Spirit, as it is also the foundation of Christian perfection. But love as a reflection of God, as His own image, is something that encloses within its simplicity a boundless wealth and a variety of forms. Who can fathom the depths of love?

"Human love in all its manifestations is admirably in harmony with the love of charity; it is confident in filial love, trusting in friendship, sweet and fruitful in the love of husband and wife, disinterested and tender in the love of a mother. Our love of God must include all these forms of human love; every fiber of our heart must vibrate when the harmonious and full canticle of love bursts forth from it. But since God is one in essence and triune in Persons, our love for Him takes on a particular aspect accordingly as it is directed to each one of the divine Persons.

"Our love for the Father is tender and confident like that of children; eager to glorify Him as His only-begotten Son taught us to do by word and example. Love for the Father is the intense desire to have His will fulfilled on earth as it is in heaven. Our love for the Son, who willed to become flesh for us, is characterized by the tendency to union with Him and transformation into Him; by imitation of His example, participation in His life, and the sharing of His sufferings and His Cross. The Eucharist, mystery of love, of sorrow, and of union, reveals the characteristics of this love.

"Love for the Holy Spirit also has its special character, which we should study in order completely to understand devotion to Him. We have explained how the Holy Spirit loves us, how He moves us like a divine breath that draws us to the bosom of God, like a sacred fire that transforms us into fire, like a divine artist who forms Jesus in us. Surely, then, our love for the Holy Spirit should be marked by loving docility, by full surrender, and by a constant fidelity that permits us to be moved, directed, and transformed by His sanctifying action.

"Our love for the Father tends to glorify Him; our love for the Son, to transform ourselves into Him; our love for the Holy Spirit, to let ourselves be possessed and moved by Him."4
NOTES:

2. Archbishop Luis M. Martinez, The Sanctifier, Pauline Books and Media, pp. 124-125.
3. Adolphe Janquery, S.S., The Spiritual Life, Desclee & Co., p. 18
4. Archbishop Martinez, op. cit., pp. 67-68,
The spiritual life centers in Christ. Here are words from the Jerusalem Catecheses: "When we were baptized into Christ and clothed ourselves in him, we were transformed into the likeness of the Son of God. Having destined us to be his adopted sons, God gave us a likeness to Christ in his glory, and living as we do in communion with Christ, God's anointed, we ourselves are rightly called 'the anointed ones.' " 5

Msgr. Robert Guste says: "Ideal Catholics held up to us by the Church are the saints. As you read their lives, what do you notice? One after the other, they were men and women who had a deep, personal relationship with Our Lord Jesus Christ. Their hearts were on fire with love for Him..." 6

When we are baptized we are incorporated into Christ's paschal mystery of death and resurrection. St. Paul speaks of this marvelous union with Jesus: You cannot have forgotten that all of us, when we were baptised into Christ Jesus, were baptised into his death. So by our baptism into his death we were buried with him, so that as Christ was raised from the dead by the Father's glorious power, we too should begin living a new life. (Rm 6:3-4).

Christ has structured the Christian life by the way He lived, died, and rose from the dead. It is obvious, then, as Paul tells us above, that the pattern of death-resurrection must be at the heart of the Church's life. Individually and collectively, we continually die with Christ so that we may continually rise with Him. Thus we pass over in a process of ongoing religious transition to a greater participation in Christ's resurrection. It is true that our participation in Christ's resurrection will reach its completion only in eternity. Nevertheless, we begin the life of resurrection here upon the earth, in the here and now of human life, in the midst of joy and pain; in the experience of success and failure, in the sweat of our brow, in the enjoyment of God's gifts. As Christians, we should have a sense of dynamic growth concerning our here and now life of resurrection.

We cannot maintain the life of resurrection or grow in it without a willingness to suffer. This does not mean that we need to feel overwhelmed and heavily burdened in our lives. The greater portion of suffering for most Christians seems to be an accumulation of ordinary hardships, difficulties, and pains. At times, however, deep suffering, even suffering of agonizing proportions, can enter into one's life. Whether the sufferings one encounters are of either the more ordinary variety or the more rare and extreme type, Christians must convince themselves that to relate properly to the cross is to grow in resurrection, and growth in resurrection means we will also have an increased capacity to help give resurrection to others.

The Church invites us to share deeply in the passion of Christ, in the cross of Christ. She does so that we might share deeply in His life of resurrection—here and hereafter. The more we die with Christ, the more we share in His life of resurrection—here and hereafter. Our ultimate goal here below is not the cross, but resurrection—the newness of life the cross leads to - here below as well as in eternity.

We are meant to share in all of the mysteries of Christ here below—we are meant to relive them in our own lives. And all of these mysteries are directed to the crowning mystery of Jesus, His resurrection: "As the Church is ever re-enacting, during all the ages, the life story of her Divine Spouse—undergoing in the Mystical Body what He suffered in His Natural Body, so it must be too, in some measure, for every individual Christian that lives in real unity with Christ. It was thus that the saints understood the life of the Divine Master. They not merely contemplated it, they lived it. This was the source of the immense sympathy they were capable of experiencing for Him in His different states. They felt in a certain measure what He felt, and what is true of Our Lord's life considered as a whole must be true in no imperfect or limited manner of that which was the supreme and crowning mystery in that life—namely, the Resurrection. This must be, not merely a fact in Christian history, but a phase of Christian experience …We do not readily perceive that, in God's plan, not only the Cross, but the Risen Life that followed it, is meant to be part of our terrestrial existence. Christ did not pass from the Cross straight to heaven. The Christian is not meant to do so either. In the case of Jesus the Cross preceded, prepared and prefaced a risen life on earth. In the case of the Christian the Cross is meant to play a somewhat similar role—that is, to be the prelude to a risen life, even here below.

"The Cross cannot be completely understood except it is viewed in the full light of the Resurrection. It is the latter, not the former, that is the ultimate mystery for us…The Cross is a means, not an end; it finds its explanation only in the empty tomb; it is an entrance into life, not a mode of death. Any death that enters into God's plan must necessarily issue forth in life. If He lays upon us the necessity of dying it is in order that we may live…In order that we may live as we ought, our rebellious nature must be crucified. Crucifixion always remains the only mode of salvation.

"God sends trials and crosses simply to deaden in us the activity of the forces that make for the decay of the spiritual life, in order that that spiritual life may develop and expand unimpeded. According as the life of perverse nature ebbs away from us on our cross united with Christ's, the Divine Life that God has placed in all whom He has called begins to make itself more manifest and to display increased vigour and vitality…It is to that Resurrection, that life in death, that God directs all the circumstances of our life—it is the object He aims at in His dealing with us." 7

In his above words, Fr. Edward Leen, C.S.Sp., speaks about a special episode of our participation in the resurrection of Jesus. He speaks of our Christ-life, our life of grace, in the highly developed state. We should all strive for this state. We must realize, however, that all those who live in the state of grace are, in an essential way, living the life of resurrection. They are alive in Christ Jesus.

"I ask you to consider that our Lord Jesus Christ is your true head and that you are a member of his body. He belongs to you as the head belongs to the body. All that is his is yours: breath, heart, body, soul and all his faculties. All of these you must use as if they belonged to you, so that in serving him you may give him praise, love and glory. You belong to him as a member belongs to the head. This is why he earnestly desires you to serve and glorify the Father by using all your faculties as if they were his.

"He belongs to you, but more than that, he longs to be in you, living and ruling in you, as the head lives and rules in the body. He desires that whatever is in him may live and rule in you: his breath in your breath, his heart in your heart, all the faculties of his soul in the faculties of your soul...

"You belong to the Son of God, but more than that, you ought to be in him as the members are in the head. All that is in you must be incorporated into him. You must receive life from him and be ruled by him. There will be no true life for you except in him, for he is the one source of true life. Apart from him you will find only death and destruction. Let him be the only source of your movements, of the actions and the strength of your life.

"Finally, you are one with Jesus as the body is one with the head. You must, then, have one breath with him, one soul, one life, one will, one mind, one heart. And he must be your breath, heart, love, life, your all. These great gifts in the follower of Christ originate from baptism. They are increased and strengthened through confirmation and by making good use of other graces that are given by God. Through the holy eucharist they are brought to perfection." 8

St. Ignatius of Antioch was deeply consumed with love for Jesus: "At last I am well on the way to being a disciple. May nothing, seen or unseen, fascinate me, so that I may happily make my way to Jesus Christ! Fire, cross, struggles with wild beasts, wrenching of bones, mangling of limbs, crunching of the whole body, cruel tortures inflicted by the devil—let them come upon me, provided only I make my way to Jesus Christ."9

Cardinal Newman tells us: "Everyone who breathes, high and low, educated and ignorant, young and old, man and woman, has a mission, has a work. We are not born at random... God sees every one of us; He creates every soul, He lodges it in a body, one by one, for a purpose. He needs, He deigns to need, every one of us."10

Because of the uniqueness of each Christian's existence, he or she presents Christ with a unique opportunity. Each Christian has the vocation to offer Christ his or her humanity so that Jesus can live in that individual in a special way. This Jesus is Priest, Prophet and King. To the extent that an individual Christian offers his or her humanity to Jesus, that person has an unique opportunity to help to continue the work of the redemption—an opportunity that no one else can fulfill. Likewise, to the extent that an individual fails to offer his or her humanity to Christ, Jesus loses the opportunity to continue His redemptive work according to that person's uniqueness.

Concerning the prophetic or teaching office of Christ, each of us has the ever-present opportunity of witnessing to the truth of Christ by the way we live. Mother Teresa gives a striking example of this. She says: "I received a letter from a wealthy Brazilian man. He assured me that he had lost his faith — not just his faith in God but his faith in humanity as well. He was fed up with his situation and everything around him. He only thought about suicide.

"One day, walking on a busy street downtown, he saw a television set in a store window. The program was about our Home for the Dying in Calcutta, and it showed our Sisters taking care of the sick and the dying.

"The man confessed that when he saw that, he felt the urge to kneel and pray, after many years of not ever kneeling or praying.

"From that day on, he recovered his faith in God and in humanity, and he was convinced that God still loves him."11

St. Paul, one who loved Jesus so deeply, has left us these words: "But we hold this treasure in pots of earthenware, so that the immensity of the power is God's and not our own. We are subjected to every kind of hardship, but never distressed; we see no way out but we never despair; we are pursued but never cut off; knocked down, but still have some life in us; always we carry with us in our body the death of Jesus so that the life of Jesus, too, may be visible in our body. Indeed, while we are still alive, we are continually being handed over to death, for the sake of Jesus, so that the life of Jesus, too, may be visible in our mortal flesh." (2 Cor 4:7-11).

Here are words from St. Claude La Columbière, one of the great apostles of devotion to the Heart of Christ. Speaking to Jesus, Claude says:

You share my burdens,
You take them upon yourself.
You listen to me fondly when I tell you my troubles.
You never fail to lighten them.
I find You at all times and in all places.
You never leave me.
I will always find You wherever I go.

Old age or misfortune will not cause You to abandon me.
You will never be closer to me than
When all seems to go against me.
No matter how miserable I may be,
You will never cease to be my friend.

You tolerate my faults with admirable patience.
You are always ready to come to me, if I so desire it.

Jesus, may I die praising you!
May I die loving you!
May I die for the love of you.12

NOTES:

5.

Jerusalem Catecheses, as in The Liturgy of the Hours, Catholic Book Publishing Co., Vol. II, p. 608.
6. Msgr. Robert Guste, The Gift of the Church, Queenship Publications, pp. 22-23.
7. Edward Leen, In the Likeness of Christ, Sheed and Ward, pp. 290-300.
8. St. John Eudes, from a treatise on the Admirable Heart of Jesus, as in The Liturgy of the Hours,Catholic Book Publishing Co., Vol. IV, pp. 1331-32.
9. St. Ignatius of Antioch, "Ignatius to the Romans," as in The Treasury of Catholic Wisdom,Ignatius Press., p. 14.
10. John Henry Cardinal Newman, Discourses Addressed to Mixed Congregations, Longmans, Green and Co., pp. 111-112.
11. Mother Teresa, In My Own Words, Liguori Publications, p. 44.
12. St. Claude de la Columbiere, as published by Apostleship of Prayer, Detroit Province of the Society of Jesus.
We live out our spiritual lives within the Church. The Church is a multi-splendored reality. Let us reflect upon some of the key ideas connected with the Church.

Henri de Lubac states: "The Church is a mysterious extension in time of the Trinity, not only preparing us for the life of unity but bringing about even now our participation in it. She comes from and is full of the Trinity. She is for us — in a favourite phrase of Bossuet — 'Jesus Christ … communicated'. She is 'the Incarnation continued.' She is, as Dietrick Bonhoeffer used to say, 'the presence of Christ on earth' —- she speaks with 'the authority of Christ living and present in her.'… St. Paul applies to her this same word 'mystery' which he had first used of Christ. She is after all, the spouse of Christ and his body." 19

Fr. Bruno Forte tells us: "The Church comes from the Trinity, reflects in itself the Trinitarian communion—oneness in diversity—and journeys toward the Trinity, to the final handing over of all things to Christ, so that he might hand them over to the Father and God might be all in all. As 'a people gathered in the unity of the Father and of the Son and of the Holy Spirit,' the Church is the Church of the Father. In his universal salvific plan, God has willed it to be a sign and instrument of the unity of people among themselves and with him. It is the Church of the Son, who through his incarnation and the paschal mystery has placed it in history as His Body. It is the Church of the Spirit, who makes the Risen Christ present in human history and enriching the people of God with charisms and ministries, leads it toward the promised future goal." 20

The fact that the Church is here on earth a reflection of the Trinitarian Community easily leads us to reflect upon the Church as the Body of Christ, since this name given to the Church also emphasizes the communal aspect of the Church. St. Paul tells us: For as with the human body which is a unity although it has many parts — all the parts of the body, though many, still making up one single body — so it is with Christ. We were baptised into one body in a single Spirit, Jews as well as Greeks, slaves as well as free men, and we were all given the same Spirit to drink. And indeed the body consists not of one member but of many. If the foot were to say, 'I am not a hand and so I do not belong to the body', it does not belong to the body any the less for that. Or if the ear were to say, 'I am not an eye, and so I do not belong to the body', that would not stop its belonging to the body. If the whole body were just an eye, how would there be any hearing? If the whole body were hearing, how would there be any smelling?

Now Christ's body is yourselves, each of you with a part to play in the whole. And those whom God has appointed in the Church are, first apostles, secondly prophets, thirdly teachers; after them, miraculous powers, then gifts of healing, helpful acts, guidance, various kinds of tongues. Are all of them apostles? Or all prophets? Or all teachers? Or all miracle-workers? Do all have the gifts of healing? Do all of them speak in tongues and all interpret them? (1 Cor 12:12-17; 27-30)

Some two thousand years ago Christ walked the earth teaching, healing the sick, forgiving sins, extending His mercy and kindness. By such a life which culminated in death and resurrection, Christ redeemed the world. This objective redemption was accomplished by Christ alone. Through it, He won for people of all time the necessary graces for their salvation and sanctification.

However, it is necessary that such graces be distributed to each individual as one plays out his or her part in the drama of human existence. Such a distribution of grace is the work of subjective redemption.

Jesus still walks the earth as the work of redemption continues. However, He now walks the earth according to a different type of existence. He does not walk the earth in His physical body, but rather in His Mystical Body, the Church, the People of God. Through the members of His Church, Christ continues to be present as He teaches, administers the sacraments, extends His mercy — all done through the members of His Body, the Church. This mystical Christ, in turn, derives all supernatural power from Christ, the Head, who reigns gloriously with the Father and the Holy Spirit.

The Church, therefore, is the earthly continuation of Christ's redemptive Incarnation. This mission which the Church has, although a great responsibility, is also a great privilege. In proportion as each Christian offers and commits himself or herself to Christ, the Church in her entirety more and more mirrors forth Christ to the world. This Christ, whom the Church portrays to the world, is the Christ who is Prophet, King and Priest.

We now reflect upon the Church as Spouse of Christ. Fr. Joseph Murphy, S.J., tells us: "John Paul II always quotes the rich doctrinal and patristic traditions of the Church which refer to Christ as the Spouse of the Church and the Spouse of souls, given to both in the Eucharistic mystery. For him the key to understanding the sacramentality of marriage, not to mention the nature of humanity, is the spousal love of Christ for the Church demonstrated in Ephesians 5. Christ is the Head of the Church as Savior of His Body. The Church is exactly that Body which receives from Him all that through which it becomes and is His Body. As Head and Savior of the Church He is also Bridegroom of His Bride…" 21

"The Church is my mother because she brought me forth to a new life. She is my mother because her concern for me never slackens, any more than do her efforts to deepen that life in me, however unenthusiastic my cooperation. And though in me this life may be a fragile and timid growth, I have seen its full flowering in others...

"Happy those who from childhood have learnt to look on the Church as a mother! Happier still those whose experience, in whatever walk of life, has confirmed its truth! Happy those who one day were gripped by (and whose appreciation of it ever grew) the astonishing newness, richness and depth of the life communicated to them by this mother!" 22

Avery Dulles, S.J., the well-known theologian who has written much about the Church, observes: "The Church, as I have already contended, is essentially a mystery of grace, a wonderful encounter between the divine and the human. Even in its visible structures, the Church is not a mere organization to be judged on grounds of efficiency, but a sacrament of God's saving deed in Jesus Christ. From this it follows, in my judgment, that the Church's forms of speech and life, and indeed its entire corporate existence, must be such as to mediate a vital communion with Christ the Lord. The Church must be a place of prayer and worship, praise and witness. Any institutional change in the Church must be carefully assessed for its effect on the spiritual life of the members. Does it intensify their faith, their hope, their charity? Does it help them to center their lives on Christ and to ground their existence in the God who raised him from the dead?"23

"If you live in the Church and try to use the power of the Church to increase the life of the Church, then the power of the Church will make you yourself whole; and in your wholeness you will help to make your family and make your world. But you will be building for a more than earthly beatitude because you will be building the city which is eternal. Here you build in shadow, you build for a future which is invisible, and so you can only build in hope. And often your plans will be wrecked and your dreams come crashing about your ears, and you will need the strength of the Rock which is Christ to give you patience and fortitude...

"And when death has come to you...the Church will bless you for the life you have added to it, and there will be men to heed you better than they did when you were here...

"But you, for your part, will be no longer in the shadow but in the glory of the Light inaccessible; you will be in the City that is yours because you helped to build it; you will see Him at last as He is, and be wholly with Him; and you will have no more any mourning or weeping or any other sorrow, for all these former things will have been transmuted into happiness and peace, and you will walk with Him—together with all those you have helped to bring to Him, even until the end of the world—you will walk with Him in happiness for ever, in the cool of the eternal evening." 24
NOTES:
19. Henri de Lubac, S. J.,
The Church: Paradox and Mystery, translated by James R. Dunne, Alba House, p. 24.
20. Fr. Bruno Forte, He Loved Them to the End, St. Paul Books & Media, p. 74-75.
21. The Thought of Pope John Paul II: A Collection of Essays and Studies, John M. McDermott, S. J., Editor, Editrice Pontificia Universita Gregoriana, p. 135.
22. Henri de Lubac, S.J., The Church: Paradox and Mystery, op. cit., pp. 2-4.
23. Avery Dulles, S.J., The Resilient Church, Doubleday & Company, p. 39.
24. Gerald Vann, O.P., The Heart of Man, Longmans, Green and Co., pp. 151-152.

13 Years Ago

Excerpt from the Mass Book

T

HE EARTH STOPPED AND TOUCHED HEAVEN
I long to unite in the deepest union with Him in the Eucharist. I long for the Mass. I long for Thee, oh God. My every moment, I join as I did to You December 15 under the cross, where I felt Your presence. You whisked me away, and I was totally absorbed in that moment of celestial union with You. For that time, I existed only in You, in the deepest union, and I was in this moment existing in You. The earth stopped, and I touched the heavens, all my bodily cares were existent in You. I existed in Your Divinity, my being was in You. There was no desire or wish or wanting, for in that moment, I had all I wanted in You. I was satisfied and wanted nothing but to remain in that embrace. You were the Being, and my being existed in You, but I was only as I was in You - merged in You, knowing and being in Your Divinity and being so full as to feel complete in myself.

You are so enormous, and You surrounded me in a burning embrace, the presence of red fire. I was not little, or "nothing", but existed in this enormous power and being so complete!

I touched eternity, and in that embrace, I knew all the waiting was worth the glory. You enveloped my being, and I was truly merged in the Divine Presence. I was merged in Your being. I existed IN You, with You, in the highest union with You, although I knew I was still distinct from You.

I was fused and absorbed in You, feeling complete and satisfied. To describe this union is far beyond any work of my pen and paper. I pray for the reader of this page to receive the grace to share this experience with Him, I will now live for this union-to be forever merged In Him, to be One in Him, to reach higher perfection as I exist in Him, for He takes the lowly and gives to them a sharing in Himself. He merges with us and we exist in Him. The word "in" - I could write pages about. I long for the deepest union with Him, where I am swept up in the heavenly embrace of the Divine God, and I am IN Him.

This is heaven on earth: to be merged as one with Divinity, although remaining distinct from God, to take our feeble hearts, our lowly status and to unite ourselves with the Divine, Almighty, powerful God and in this union to be meshed with Him, that His power dominates and our humanity reaches its heights of fulfillment in this union, in this oneness with Him.

The word I have looked for is "oneness." I understand some of the meaning of the words "One in Him." Oneness is the word to describe this union of our humanity with His Divinity. The depth to which we could meditate on oneness with God is incomprehensible. In that moment, the earth stood still, and He, my Divine Lover, the Bridegroom of my soul, took me to Himself, and I knew the embrace of the Divine God.

Nothing on the face of this earth can describe our union with Divinity. Oh, good God, that creatures are so ungrateful regarding Your divine love. I am so sorry. Let me help make reparation to Your adorable Heart. Please unite with me now that I may more deeply love Thee.

Oh, Divine Lover of my soul, let me help make reparation to Your adorable Heart for the neglect and indifference against You.

Song from Jesus: I come to you with greatest love. I am your loving Savior. I am your God. I died for you. I come to you this day.

He allowed me to experience such pain in my heart - wanting Him so badly, so many times-and then on Dec. 15, 1995 - He gave Himself to me in the deepest union.

Nothing satisfies the soul but Him. He wants the nuns and priests to love Him. He chose them to spread His love.

Souls are hungry. They will only be fed with His burning love. Priests need to talk about Jesus' love for us from the pulpit. Priests need hearts burning for love of Jesus. This will feed the hungry souls - lip service love doesn't do it.

He is alive today. He is a Person. He wants us to love Him.
end of December 17, 1995 Mass Book entry
---
LIVING IN THE MOMENT
LIVING IN GOD
the purpose of the Shepherds of Christ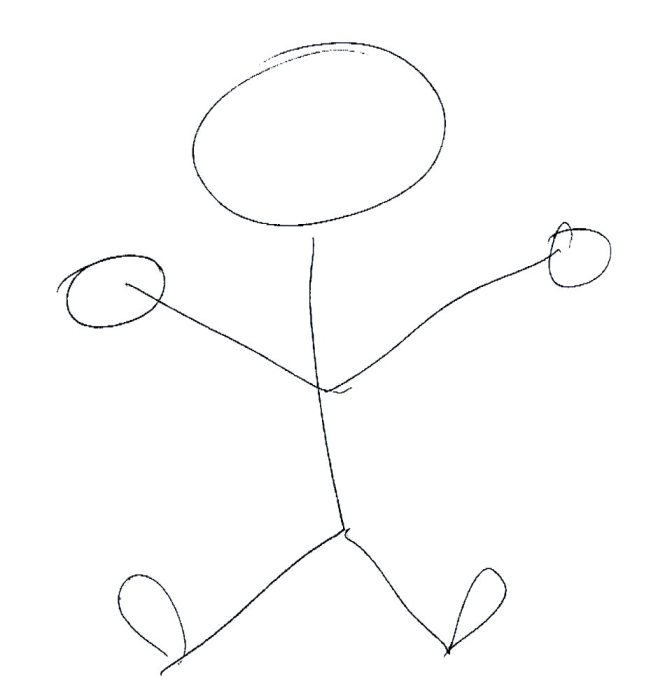 A Body is united!!
Love, Unity and Peace
Jesus wants loving union
in His Church
Deeper oneness
The Church is the spouse
of Christ, His body.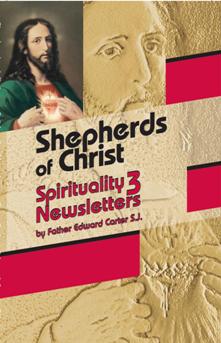 Growth in the Christ-life gives us an increased awareness of our relationships with others. That is to say, the true Christian is keenly aware that, to a great degree, God intends each of us to press on toward maturity in the spiritual life through proper relationships with our fellow human beings. Indeed, the Christian imperative reminds us that we are to walk life's path, not in isolation, but hand in hand with our brothers and sisters of the human family.

To authentically relate to others, we must be aware of who they really are. We must be able to penetrate beyond surface appearances, which may or may not be appealing to us, and contact others in their core existence. When we are truly in touch with others at the core of their beings, we are aware of their awesome dignity. We are conscious that these persons are created and redeemed by God in His overwhelming love for them. Fortified with this proper awareness, we are then in a position to relate to others as we should.

In order to be in touch with the inner self of others, we must be aware of or in touch with our own inner or true self. This awareness, in turn, is also an awareness that our self is in the image of God, that we have been divinized in Christ, that we are oriented toward love of God and neighbor. Here, then, we see the profound interaction between the three awarenesses and loves: awareness and love of God, self and neighbor.

As Christians, consequently, we should have a maturing sense of how our existence is, in varied ways, profoundly interlinked with the existence of others. This reality of union with others is not limited to those we directly meet but includes all members of the human family.

In rarer moments of heroic reflection, we perhaps have dreamed of sensational ways through which we may be called to lay down our lives for our neighbor. For most of us, however, such opportunities will probably never occur, and this is just as well. Our courage could well be far less in a real situation than it is in the inflated proportions of dreamlike musings. Most people perform much better in the less heroic atmosphere of everyday sameness. Yet each day, so ordinarily similar to both the one which has preceded and the one which will follow, offers constant opportunities for the laying down of one's life for others. If these daily opportunities are less sensational than the more heroic occasions, they are much more numerous and therefore much more consistently present as possibilities for serving others.

Dying daily for others means many things. It means curbing those persistent, selfish tendencies which, if left unchecked, gradually narrow our vision so that we hardly think of anyone but ourselves. Dying daily for others means working at being kind and patient—seemingly little things, but immensely important in maintaining a spirit of harmony in the course of human affairs. Dying daily for others means fidelity to our work, even though this fidelity must be expressed amid temptations such as discouragement, laziness, and disinterest. Dying daily for our neighbor means these and many other things, some of which we all share in common, some of which are peculiar to each person's uniqueness. One of these common elements is this: dying for others in daily and varied fashion is an expression of our present concern while at the same time it increases our capacity for future love.

Jesus, of course, is our great exemplar regarding the service of others: But Jesus called them to him and said, 'You know that among the gentiles the rulers lord it over them, and great men make their authority felt. Among you this is not to happen. No; anyone who wants to become great among you must be your servant, and anyone who wants to be first among you must be your slave, just as the Son of man came not to be served but to serve, and to give his life as a ransom for many. (Mt 20:25-28).
knowing themselves at their
core existence
to interact authentically
in their uniqueness and
vocation to God's call
for them
loving this call
serving God
loving others - in self giving
love —
not selfishness - control —
locked up with a heart that
has no past
like in a tomb
A man had a fiendish desire
for argumentation —
division — combat —
he wanted to win —
his adrenaline bubbled —
when he was fighting —
He never lived in the moment —
such a rush — let him feel
so he started arguments — so
in this rush of adrenaline
he was living in the moment —
he was in combat —
A normal sensitive heart doesn't
need this rush — a gun pointed
at his head to live in the
moment —
they smell the flowers —
they love the smile of a child —
they touch God with the love
in their hearts for God and others —
their hearts are not stone —
locked away — unable to
respond to love and peace
The place Jesus took me was
into the deepest recesses
of His Heart — I was enveloped
in His burning love.
13 Years Ago
Excerpt from the Mass Book
IN THE DEEPEST RECESSES OF HIS HEART
The place Jesus took me was into the deepest recesses of His Heart. I was enveloped in His burning love. It was a red room with heat and an intense glow. I was swept away in this embrace, and I only existed in Him. The power of the Almighty God enveloped me, and I only existed in Him. There was no fear, for I was existent in this Almighty Being. My heart was wrapped in the eternal embrace of this Supreme Being. The security, the power I know was His deep presence in which I existed.

I knew the room was red and warm. I knew His immenseness, but I felt my own completeness in Him. I did not feel little, as a speck, but elevated and empowered for I existed then in Him in a most special way.

I was overtaken by the love of God. The fire of the Holy Spirit filled me. I was absorbed by the love of the Father, and I existed IN Him and in the deepest recesses of the Heart of Jesus. Our heaven on earth is these inner chambers of His magnificent Heart - the Heart of the Almighty God, with all the power, with omnipotence, with the fire of the love of God. He took me to the deepest chamber of this fiery Heart, and in that moment, I touched eternity, for I knew what it was to be enveloped in the deep furnace of His love. I now want to exist in this chamber of His Heart, swept away in His burning love, absorbed in my every cell with His love.

We do not understand the fire of His love. We do not understand what it is to be absorbed by love itself. He took me to the inner, deepest chamber of His Heart, and I felt the heat and knew the presence of love itself, and there was no fear, only a feeling of completeness, omnipotence, all-embracing, penetrating love - a power indescribable in words, a saturation of my being in the presence of God, and I was as I was created to be - living in Him!

This is how I will forever live my life, saturated with His divine life and love deep within this inner chamber of His burning Heart, living in Him as He possesses my being, and I operate with His power in me.

Little creatures though we are, we are His, His power, His life, flowing through us. In Him, we are as the Father intended: one in Him, each one of us, dwelling in this fiery furnace of His love. With our fears quieted and our hearts empowered by His life, we live forever in Him - in the Heart of Jesus.

Let no man separate what God has joined together. I am wed in the deepest love with my beloved Spouse, wed to the Heart of Jesus. As I am, I am one in Him. I live and I breathe in Him. He, Who is love, He Who is our all, He Who is mighty and without limits, He Who is, He Who is God and as I live, He lives in me in this world.

I am wed to Him, and I shall not fear for He is God - one, complete, loving, God. Heart of Jesus, I place my trust in Thee. As I live, I live in Your most adorable Heart, the furnace of God's love!

end of December 18, 1995 writing
Prayer for Union with Jesus

Come to me, Lord, and possess my soul. Come into my heart and permeate my soul. Help me to sit in silence with You and let You work in my heart.

I am Yours to possess. I am Yours to use. I want to be selfless and only exist in You. Help me to spoon out all that is me and be an empty vessel ready to be filled by You. Help me to die to myself and live only for You. Use me as You will. Let me never draw my attention back to myself. I only want to operate as You do, dwelling within me.

I am Yours, Lord. I want to have my life in You. I want to do the will of the Father. Give me the strength to put aside the world and let You operate my very being. Help me to act as You desire. Strengthen me against the distractions of the devil to take me from Your work.

When I worry, I have taken my focus off of You and placed it on myself. Help me not to give in to the promptings of others to change what in my heart You are making very clear to me. I worship You, I adore You and I love You. Come and dwell in me now.

-God's Blue Book, January 17, 1994
16 Years Ago - 1991
(1) Love and Forgive
(2) Live in truth - not deception
(3) Don't judge things in
extremes when they can
be gray - don't judge
all white or black
(4) Don't manipulate
(5) Don't control others to be dominant
for dominance sake
(6) Don't sit on a pity-pot
and be SELFISH
(7) See the big picture
(8) God will fight our fight
(9) God will heal our wounds
(10) Rely on God's grace
ask for it
(11) Don't get addicted to
excitement or misery
(12) Get unstuck from
stuffed feelings —
(13) Look at traumas that may
have you stuck
(14) Be truthful
Ask yourself
(1) Am I self-centered
(2) When I am wrong do I admit it
(3) Am I jealous, resentful,
envious
(4) Do I know God loves me
so much
(5) Do I have fear of abandonment
When you make a mistake say you
are sorry — don't lie
say "Oh I made a mistake, I'm sorry"
Other forces besides me affect
others' lives
Gratitude
16 Years Ago

February 21, 1992

Messenger: He told me - let go, relax, and let Him run the show. My most important job is being a light to the world - no tension, no anxiety.

Good Friday 1992
Dear Jesus,
I am sorry for my sins. I am sorry you had to suffer for my sins. Thank you for coming to earth and taking on a little
baby body to save me and my family.
Thank you for your pain and your sorrow and your tears, Jesus. Thank you my God.
Oh Jesus, my Savior —
Thank you for giving me the gift of faith —
I am your child, God!
I give my will and my life to You.
I want You to talk to me.
I want to know how You want
me to act.
Dear Father, thank You for creating me.
Dear Jesus, give me Your gentleness and Your love, Your compassion and help me to give myself for others.
I love You Jesus, I love You with my whole heart and my whole soul.
God is guiding me on the right path today.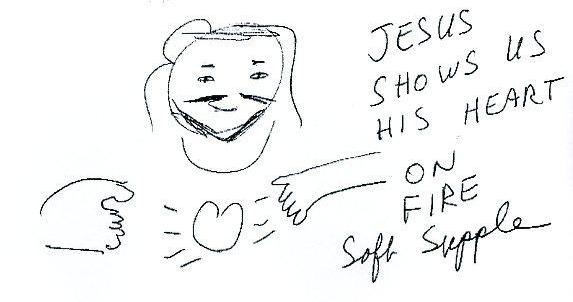 May 2, 1992 - Saturday

R. My Dearest Jesus

Please help me to do your will — fill me with your love and goodness so I can give to others what you want me to give them.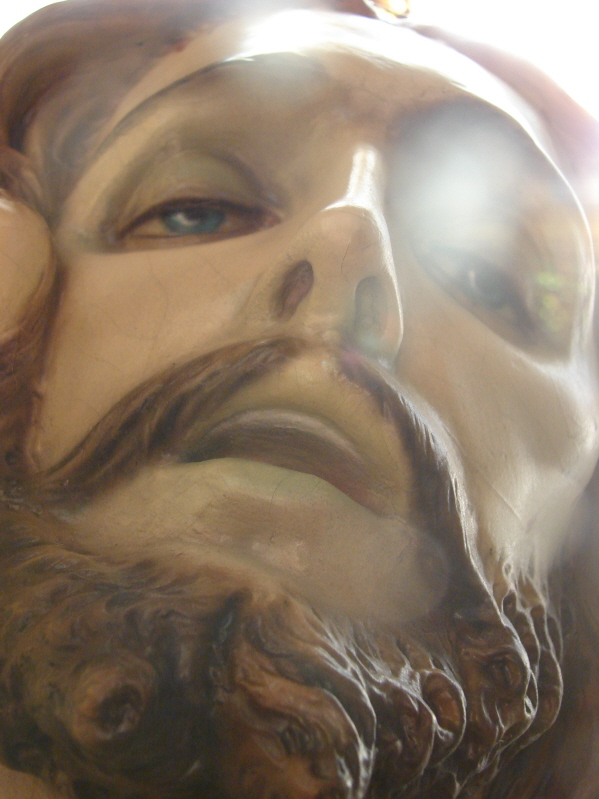 Jesus: You are My precious child, I love you every minute of the day. I am in you and I love you, I am in your heart — teach your children to love Me — teach them about the Eucharist — I am blessing you each in a special way. I love you and I will take care of you — I am there for you. I am your God. Ever present in your life, guarding you, watching out for you. I neither slumber or sleep. I am your God. I constantly watch out for you. I love you. We are to have harmony.

NOT MAKE CONFLICT. EXAMINE YOUR CONSCIENCE.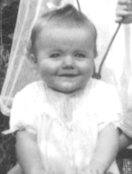 May 18, 1992 Thursday

R. Please help me Jesus — today
I am in such pain —
help me Jesus
Pour Your Blood on me
I cast the devils into hell —
away from me —
my family the

September 24, 2007
Shepherds of Christ Family and
all who touch the Shepherds of Christ Family

May 18, 1992 Thursday

My precious Savior I love You

Answer this prayer and
drive the devils into the fires of hell

Drip your Blood on us Jesus —

My Jesus talk to me please —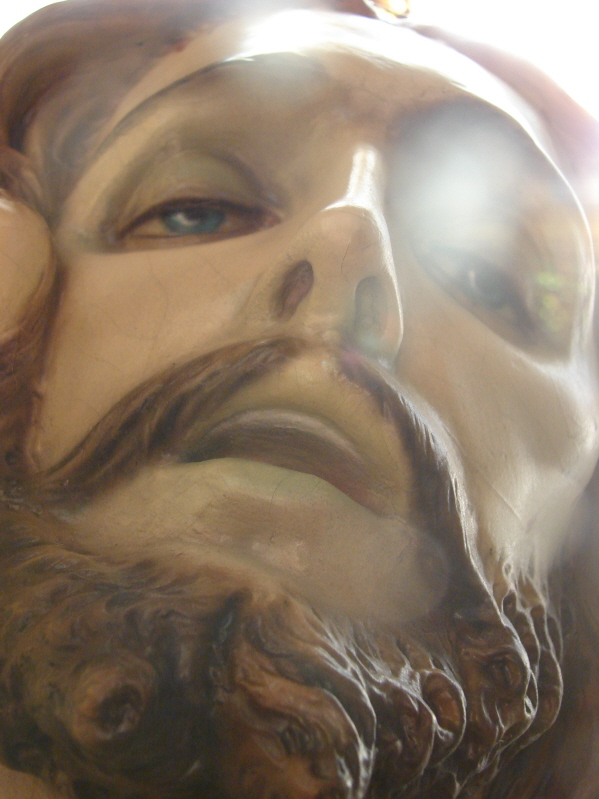 Jesus: My child listen to my voice,
I am He who comforts you,
be not afraid —
I will not leave you orphaned —
though you walk in raging
water you will not
drown —
you are My chosen one,
beloved of My father
I am with you in your
suffering —
I suffered for you on the
cross —
I will pave the way and show
you My way to walk to
do My will
R. Dear Jesus
Help me to do your will
clean out my rubbish and
hate and anger
go deep into my heart —

Help me see the good in every person
Especially those in my family
Help me to celebrate the life
I have been given —
this wonderful and glorious day.

I can never live the moments
of this life again.
I ask you Mary my sweet Mother
to help me to be as you
want — a good mother to my
2 children (the other 2 children
were in college) as Jesus desires me
to be.

The Our Father

Our Father, Who art in heaven, hallowed be Thy name. Thy Kingdom come, Thy will be done on earth as it is in heaven. Give us this day our daily bread and forgive us our trespasses as we forgive those who trespass against us. And lead us not into temptation, but deliver us from evil. Amen.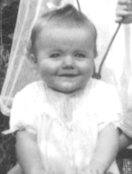 R. Dear Jesus —

Serenity Prayer

God grant me the Serenity to accept the things I cannot change...
Courage to change the things I can
and Wisdom to know the difference.
May 19, 1992

R. I must treasure each moment I have right now because I can never have it back again.

I love You Jesus
I love You Holy Spirit
I love You God the Father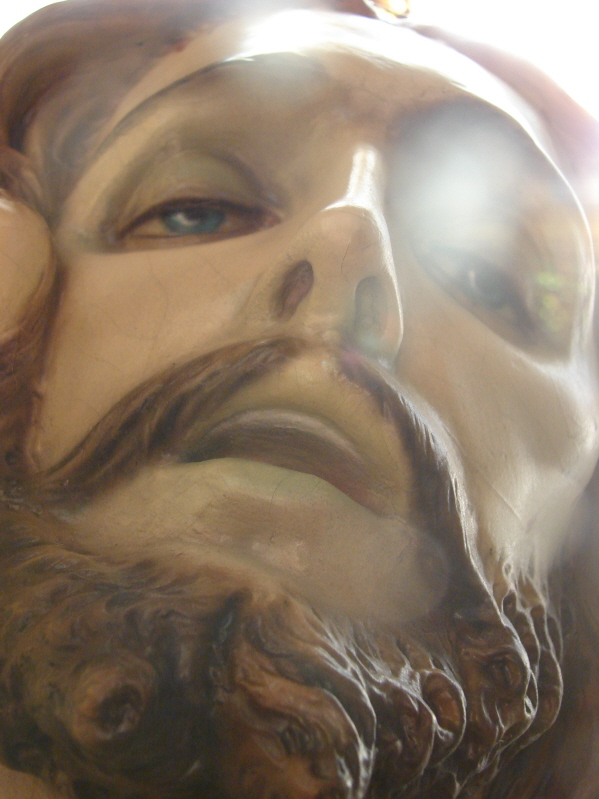 May 27, 1992

Jesus: My ways are simple My child — You must realize this. My child I know how afraid you are I am with you now!!
October 5, 1992 - 3:30am

Messenger: Dear Jesus, Give me Your hand to write this book for you. I am your servant. I want to be Your hand to this world. If you, Lord Jesus, would write a book, what would you say?

Jesus: My dear children,

Today I come to deliver a message to each of you. I want to tell you of each person's dignity, of their beauty and their self-worth. Each child is, oh, so uniquely precious to My Most Sacred Heart. Each child is full of the talents I have given to them. Each person is divinely created by God and given all these gifts to be happy and love one another.

The problem comes when you feel you will be left out. That you will be left by another who has trodden on you and will do it again. I see you all as My most precious children. I watch your every move and know all pain and anguish in your heart. My Heart aches, you have insecure feelings about yourself. I came to this earth I died for you. I felt cold, hungry, lonely on this earth. You need not worry that no one knows the pain and anguish in your heart. God created you with such special gifts and talents. It is important for you to raise above your wound and forgive those who hurt you.

You need only turn your will and your life over to Me and I will guide you in all your ways. I have all the Power. Many are not of My ways. The key to life is to recognize your faults, but still know you are this precious gift of My Father a gift to this world. This world is in need of your strength. Running yourself down, blaming others hurting them can cause you misery and pain. At this very moment, you are the precious creation of God!! You must operate with Me in your heart.

You need not run yourself down. I am with you every day guiding your ways, lest your foot stumble and you lose your way. You will not wander far from your path if every day you keep bringing your focus back to Me. If you dare let Me be at the helm, if you dare to really let Me run your life, I will do with you such wonders that you yourself would be amazed. But you will know with such ease when you did these things that you did not do them alone. You will know My power, moving the mountain, My power chipping at the stone, My power working on your hardest problem and you will be set free.

Oh yes, you will be set free and know a serenity that only comes from letting go and letting Me run your life. To you, My child, I have given all that is good. I made you My holy soldier, My warrior in a world of pain and hatred. You are the light that shines in the darkness, you are the coat to a cold child, you are the smile that warms a troubled and lonely heart. You are the comfort for everyone you meet, because My most precious Heart powers you, smiles through you, understands and loves through you.

Love your fellows for Me. There are so many troubled hearts that need to know My love. I can love through you if you let Me, I can be their friend through you if you let Me. I am He who comforts you and you are he who comforts them. My power is endless, it never runs out, there is not a power failure EVER. In your darkest hour, My light shines in the darkness and I say to you, "Oh blessed of My Father, look at yourself with awe, you are My creation, you are indeed so precious to Me, you are My light to this world, you are My hands and My feet and most of all My Heart."

Oh, you are My loving Heart, to those who are bowed down, to those who are lost in the darkness, you carry My smile and wear My armor in a world that is trying to tear one another down with hate and ugliness. There is gentleness, there is love, there is hope in you, if you open yourself up to Me. Be My knight to the world, wear My armor. I am your God and I will protect you from the darkness. Plug into My power, be not afraid, I go before you always and you can rest in My arms when you feel weary. You can put your head in My lap and weep, you will know, I am truly with you and you are My light to this world. I created you so special - to cast out fear in the darkness, to clothe the naked, to give hope to the oppressed, to be as I live in you and love through you and you are My smile and I touch My hurting ones through your love.

You are he who loves this world. You must stay plugged into My power-source. This world is hungry for My love. It needs My love, I give to them through you. I am your God and I made you as a gift to the world. You are filled.

Focus on Me and your life will be abundant and whole, joy in suffering, freedom — but you can take the knocks because you will know you do not go it alone, but with Me. I love you My precious child.
July 17, 1993

You Are Carried By Angels

Jesus: I am your God and I am not far from you ever. You have moved from Me as you become busy. Each day you need to be alone with Me. Just as you eat food, you need to be close to Me or you will have a wanting and longing in your heart.

I am waiting for you to come to Me, each day, and I am always here. Nothing should be more important than this private union with Me. You are very distracted by things I do not want.

I want you to spread My work, but I will guide you. I will do My own work; you can go at a slow pace. I will work in you if you let Me. Calm yourself; soak in My presence; be alone with Me in your heart. Let the distractions of this world pass you by; let go.

Sing: Little Child

Jesus: Just stay close to Me and you will know how to act.

The devil creates your confusion. I want you calm, present to your children, having fun and private prayer with them. You can do more work this way. Be there for your children — be ready for them; be available - pray with them, pray to Me. Be calm, My child, be calm. Time is short. You spend time with your children - treasure each moment as a special gift you have been given. Savor its quality — do not be busy and not there for them. Be there, talk to them and be close to them. Your job is with them praying to Me, with them and by yourself.

Be calm, My child; soak in My presence. I am peace. I am love. I work in My peace — it is all easy — no need to fret and fume and feel tight inside. Lose yourself inside; let go. You aren't going anywhere any faster for being all keyed up. You get no more done for walking around keeping yourself busy. Work is accomplished when you are not busy. There is always something that ought to be done. You need to focus on Me; write to Me; take time for Me; be with Me; love Me; make Me the Center of your Life and all those other things fall into line. You have three jobs: Me, your children and praying with them.

I don't want you busy, I want you at peace. Calm yourself. Calm your heart, soak your heart in a bath of white clouds, it is soothing, it is restful. My clouds are full of light; My burden is light. Place your yoke on Me; walk away free, really free. This is not lip service, it is walking on air. Feel your steps as you lift yourself up from the valley of darkness. You have transcended into the air and the light. You travel lightly; you are engulfed in a sea of peace and you run and not grow weary; you walk and your path is green; you have no cares as a child who just goes their way and lives in the moment.

The Kingdom of God is within you; soak in My light, My lightness — let Me fill you with My grace and let yourself go. Let go of drudgery. Every minute is planned by Me; live it to the fullest. Worry not about the past or what will come in the future. Place YOUR TRUST IN ME. Come unto Me all who are weary and I will comfort you. Your burdens have been made light and your love is restored in My sea of love. Let Me fill you; lift yourself and be carried by the angels and you are anew, full of light, full of lightness, full of My grace, full of Me.

Why do you worry? Does it add even one second to this life? This life is not why you are here. You are here to do My work for Me; My work is not busy work, it is peace and love and joy. It is Trust in He who put you there. I have put you on this earth to love, honor and obey Me. All else is not of Me. You honor and love and obey Me when you love those around you and spread My light. That is your job — being Me to a world in which many have forgotten Me.

I love you Jesus - Love, Rita!!
end of July 17, 1993
Mary by day
July 5, 2000

by night
July 5, 2000
The intimacy that God wants with us in Holy Communion – in living our baptismal commitment most purely and as He wants – holy, not rebellious like many in the world.
The Eucharist and the Word are the Medicine of Immortality. We all in the Shepherds of Christ go to daily Mass and have spent one hour before the Blessed Sacrament daily and pray the consecration prayers in the Prayer Manual giving devotion to the Sacred Heart and Immaculate Heart.
Life is lived in deeper life IN HIM –
Life in the Spirit as it says in Romans –
Romans 8: 5-9
Those who are living by their natural inclinations have their minds on the things human nature desires; those who live in the Spirit have their minds on spiritual things. And human nature has nothing to look forward to but death, while the Spirit looks forward to life and peace, because the outlook of disordered human nature is opposed to God, since it does not submit to God's Law, and indeed it cannot, and those who live by their natural inclinations can never be pleasing to God. You, however, live not by your natural inclinations, but by the Spirit, since the Spirit of God has made a home in you. Indeed, anyone who does not have the Spirit of Christ does not belong to him.
In the Shepherds of Christ we have in these 14 years tried to spread the Consecration to the Hearts of Jesus and Mary, especially to the dioceses as Mary asked for at Fatima. Mary is the Queen of Peace. In spreading the Priestly Newsletter and the Prayer Manual praying for the priests, the Church and the world – we are deeply united in one mind and one heart praying united to the Holy Sacrifice of the Mass going on around the world. We give our lives every moment doing the Father's will in love.

Fr. Carter, S.J., doctorate, did these two Priestly Newsletters I wish to refer to. One which states as members of the mystical body of Christ we are united to all the Masses going on around the world.

Christ is the head, we the members are to be united as 'a toe and a finger' – united to the Mass – the sacrifice of Calvary sacramentally made present. In this great oneness we the poor banished children of Adam and Eve offer a more pure sacrifice dwelling in the pure and holy Hearts of the New Adam and New Eve, the Hearts of Jesus and Mary.

Hope – the Shepherds of Christ offers hope – the message given at Fatima for a deeper living out of our baptismal vows by dwelling in the Hearts of Jesus and Mary (deeper consecration to Their Hearts). This is as Fr. Carter said "dwelling in Their Hearts is our little heaven on earth."

Over the past 14 years we have been called to spread over 6,000,000 Priestly Newsletters to the priests and hierarchy centered in consecration to the Two Hearts – deeper intimacy with God: Father, Son and Holy Spirit, and deeper love for our priests, the Church and the world in praying the prayers Fr. Carter gave us in the Prayer Manual.
Excerpt from August 13, 2008 Rosary
8. Sing: One little light in the darkness, and then there were two and were three. Three little lights in the darkness, and then there were four and were more. What did you see in the darkness but a light streaming right to you.

Jesus: Let go! Your life must be lived in greater love with Me. As the world goes more and more into this tension — into the time of disobedience, satan is working in this unrest and disorder. But your strength is found in Me. Make the Blue Book your constant companion, for it is in a few words, many times, you will see through My eyes, and the world that is tainted. And satan is working to blind you, to get you to see through the tainted eyes, to block that vision of the Father's Plan. I am with you at every moment, I am with you. I am calling you and I want oneness with you, that you will be My light in the darkness in this world.

But the more that there is more tension and fighting in a world at war and rebellion, the more that is felt in the community, in the nation, in the people at church, in the stores, on the streets. Your world reflects a troubled world and you are in the midst of it. Your strength will be found in My Heart, and the Heart of My Mother. In the calling that I have given to you to spread this to a world at war — a world of disorder, a world of discomfort, a world of ignoring the laws of God, a world of disobedience to the commandments and there you are — the light, the pillar of strength in your very being, because it is that time you spend with Me, the oneness with Me all day in your heart, the realization that you are united to the Masses going on around the world.

R. And He is appearing — He's so beautiful.

9. Jesus: Why are you afraid? Because the fear that you have in your heart, is the very reason why you do not love so freely, giving into the negative thoughts of the things that will never happen. That is satan's way to block you from doing the things that you can make happen — being the light in the marketplace, smiling and knowing that I want to be one in you, and that, in that lies your strength. Read the message January 18, 1994. Come out of your tombs. Come out of your tombs! Live the life of resurrection with My life alive in you. My precious one, you are indeedly precious to Me. Let go! Let go! Let go.

10. Sing: One little light in the darkness, then there were two, then there were three. One little light in the darkness.

Jesus: Do you see the light? I do. I see the light, in the darkness, in your face, in your eyes, in your heart, in your yes. I love you so deeply. I have called you to My Movement, that you would live more the life of consecration to My Heart and to My Mother's heart, that I would outpour My grace to you more and more, as you come before the tabernacle, and you know how I long and wait for you to come. You are indeedly precious to Me. You are unique. You are My precious soul.

Sing: Jesus the Light of the World

end of excerpt from August 13, 2008 Rosary
Song: Why do we Hurt the Ones We Love
Jesus says

Forgive others as you wish Me
to forgive you

You are a human person —
You sin —
You are imperfect
Ask for forgiveness for your
sins from God —

Move on

Go to confession and tell God you
are sorry for your sins —
not your brothers

Focus on your imperfections
in confession

Trouble yourself not for the
wrongs of yesterday
forgive

Busy yourself for the joys of today
Every moment is golden in My eyes
Many are wrapped in shame
Your moments are golden

Do what God intends you to do
today
Render to others their just do
Make recompense for your
sins —
Take responsibilities for past
offences

Matthew 18: 1-5

At this time the disciples came to Jesus and said, 'Who is the greatest in the kingdom of Heaven?' So he called a little child to him whom he set among them. Then he said, 'In truth I tell you, unless you change and become like little children you will never enter the kingdom of Heaven. And so, the one who makes himself as little as this little child is the greatest in the kingdom of Heaven.

'Anyone who welcomes one little child like this in my name welcomes me.

Jesus: I love you —
I forgive your sins
I died for your sins and lies
You are precious to Me
You are wounded
You are broken
You are still My love

R. We need to see the whole picture
of life — what is important
what is not

God give me the gift of wisdom

Wisdom 14: 1

Wisdom builds herself a house; with her own hands Folly pulls it down.

Jesus:

My child — I come and I harken to
your call — I can protect
you from the evil one —
pray for My grace

I give you a land flowing
with milk and honey. I send the
Holy Spirit to fill you —

The devil wants you to suffer —
People making others suffer for
dominance are sinning

You will beheld accountable for
your sins

The devil wants to hurt you
The devil wants you to do his
evil work and block My work

Don't deviate from My Father's Plan
Don't give into satan

I stand before you clothed in
white and beams of light are
flowing from My hands —
I have all the Power
I am there, Rita, I am here —
I am your God and I have rescued
you and your children, in
your pain — I have outpoured
My light, My love, My grace to
you and your children.
I fill you with My life
You will have trials.
Hand-carved Crucifix

Available for $750.00

1-888-211-3041
Statues
Our Lady of Mt. Carmel

24" - $125 plus shipping

Our Lady of Lourdes

24" - $125 plus shipping

Our Lady of Grace

24" - $125 plus shipping

Sorrowful Mother

24" - $125 plus shipping

Immaculate Heart - Ivory

24" - $125 plus shipping

Immaculate Heart of Mary

24" - $125 plus shipping

Limpias

24" - $125 plus shipping

Sacred Heart of Jesus -Blessing

24" - $125 plus shipping

Sacred Heart of Jesus

24" - $125 plus shipping

Infant of Prague

24" - $125 plus shipping

Divine Mercy

22" - $100 plus shipping

Holy Family

24" - $180 plus shipping


St. Jude

24" - $125 plus shipping

Our Lady of Guadalupe

24" - $125 plus shipping

Holy Family

12" - $60 plus shipping

St. Therese

24" - $125 plus shipping

St. Francis

24" - $125 plus shipping

St. Anthony

24" - $125 plus shipping

St. Claire

24" - $125 plus shipping

St. Padre Pio

24" - $125 plus shipping

St. Joseph

24" - $125 plus shipping

St. Francis

18" - $65 plus shipping

St. Therese

18" - $65 plus shipping

St. Philomena

20" - $100 plus shipping
16" - $65 plus shipping

Angel

22" - $100 plus shipping

St. Rita

12" - $40 plus shipping

Our Lady of Guadalupe

12" - $40 plus shipping

Pieta

- Color

$75 plus shipping

Pieta - Marble

$75 plus shipping

Fatima w/glass

11" - $150 plus shipping

Pilgrim Virgin w/glass

12" - $160 plus shipping

Fatima w/glass

18" - $250 plus shipping

Pilgrim Virgin w/glass

27" - $450.00 — 18" - $250.00
15" - $200.00 - (plus shipping)

Shepherds of Christ Ministries
P. O. Box 627
China, IN 47250

Toll free - 1-888-211-3041
Local - 1-812-273-8405
fax - 1-812-273-3182
web: www.sofc.org
e-mail: info@sofc.org

| | | | |
| --- | --- | --- | --- |
| | Size | Price | Quantity |
| Holy Family | 24" | $125 | |
| Immaculate Heart of Mary | 24" | $125 | |
| Immaculate Heart - Ivory | 24" | $125 | |
| Infant of Prague | 24" | $125 | |
| Limpus | 24" | $125 | |
| Our Lady of Grace | 24" | $125 | |
| Our Lady of Guadalupe | 24" | $125 | |
| Our Lady of Lourdes | 24" | $125 | |
| Our Lady of Mt. Carmel | 24" | $125 | |
| Sacred Heart of Jesus | 24" | $125 | |
| Sacred Heart of Jesus -Blessing | 24" | $125 | |
| Sorrowful Mother | 24" | $125 | |
| St. Anthony | 24" | $125 | |
| St. Claire | 24" | $125 | |
| St. Francis | 24" | $125 | |
| St. Joseph | 24" | $125 | |
| St. Jude | 24" | $125 | |
| St. Padre Pio | 24" | $125 | |
| St. Therese | 24" | $125 | |
| Angel | 22" | $100 | |
| Divine Mercy | 22" | $100 | |
| St. Philomena | 20" | $100 | |
| St. Philomena | 16" | $65 | |
| St. Francis | 18" | $65 | |
| St. Therese | 18" | $65 | |
| Pieta - Color | 15" | $75 | |
| Pieta - Marble | 15" | $75 | |
| Holy Family | 12" | $60 | |
| Our Lady of Guadalupe | 12" | $40 | |
| St. Rita | 12" | $40 | |
| | | | |
| Fatima w/glass | 11" | $150 | |
| Fatima w/glass | 18" | $250 | |
| Pilgrim Virgin w/glass | 12" | $160 | |
| Pilgrim Virgin w/glass | 15" | $200.00 | |
| Pilgrim Virgin w/glass | 18" | $250.00 | |
| Pilgrim Virgin w/glass | 27" | $450.00 | |

Call for Shipping Price (1-888-211-3041)


Name

Sub-Total
Address

IN Tax (7%)
City

Shipping
State Zip

Donation
Telephone

Order Total
Brand New Internet Store
---
---
---

Copyright © 2008 Shepherds of Christ.
Rights for non—commercial reproduction granted:
May be copied in its entirety, but neither re—typed nor edited.
Translations are welcome but they must be reviewed for moral and
theological accuracy by a source approved by Shepherds of Christ Ministries
before any distribution takes place. Please contact us for more information.