Mary has requested that the daily message be given each day to the world. It is read nightly at the prayer service from her Image Building in Clearwater, Florida, U.S.A. This is according to her request. All attempts will be made to publish this daily message to the world at 11 p.m. Eastern time, U.S.A.

---

We acknowledge that the final authority regarding these messages rests
with the Holy See of Rome.

---
January 21, 2003
January 22nd Holy Spirit Novena
Scripture selection is Day 6 Period I.
The Novena Rosary Mystery
for January 22nd is Glorious.
Father Carter and Rita Ring
are the only messengers for the
Shepherds of Christ Movement.
Nursing Home Videos
4, 6, 7, 8, 9, 10, 15 are available
and can be purchased.
The store in China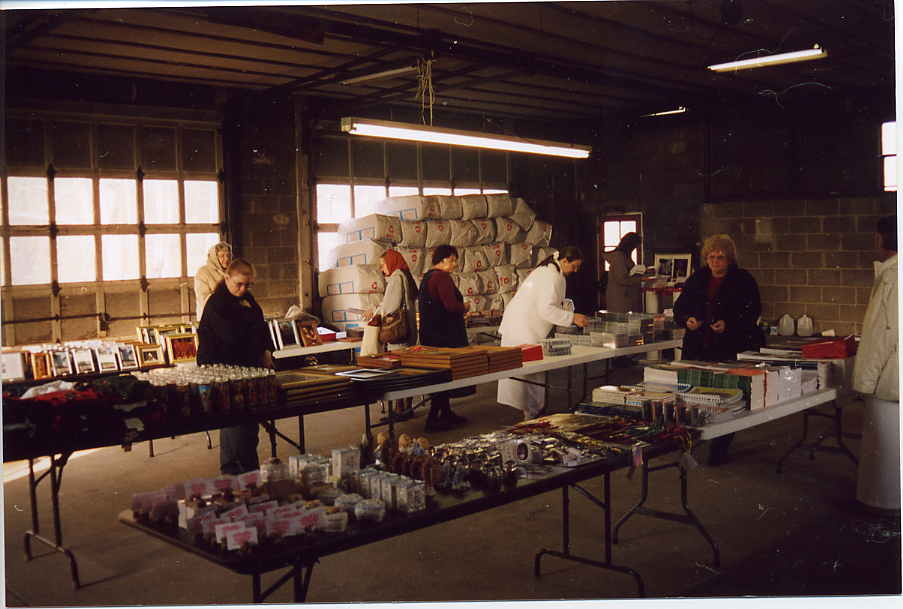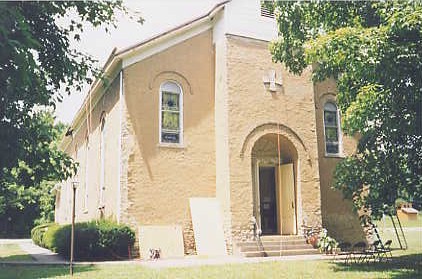 A Spiritual Bouquet
for Valentine's Day
Suggested Donation $2.00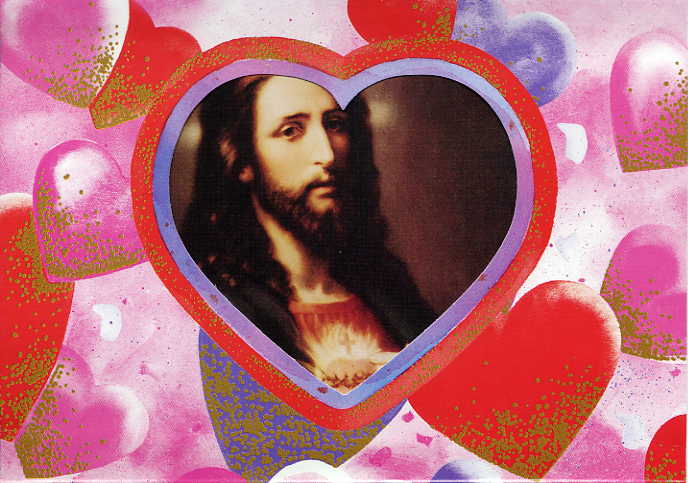 New Blue Books available
for $10 plus shipping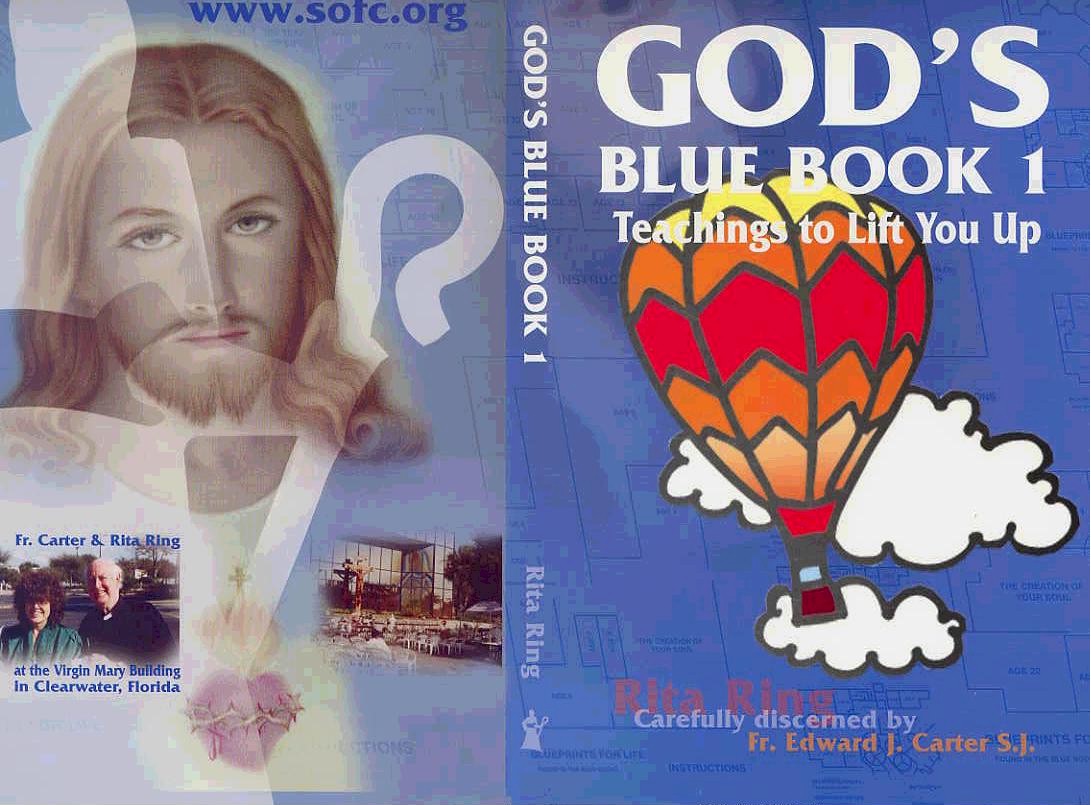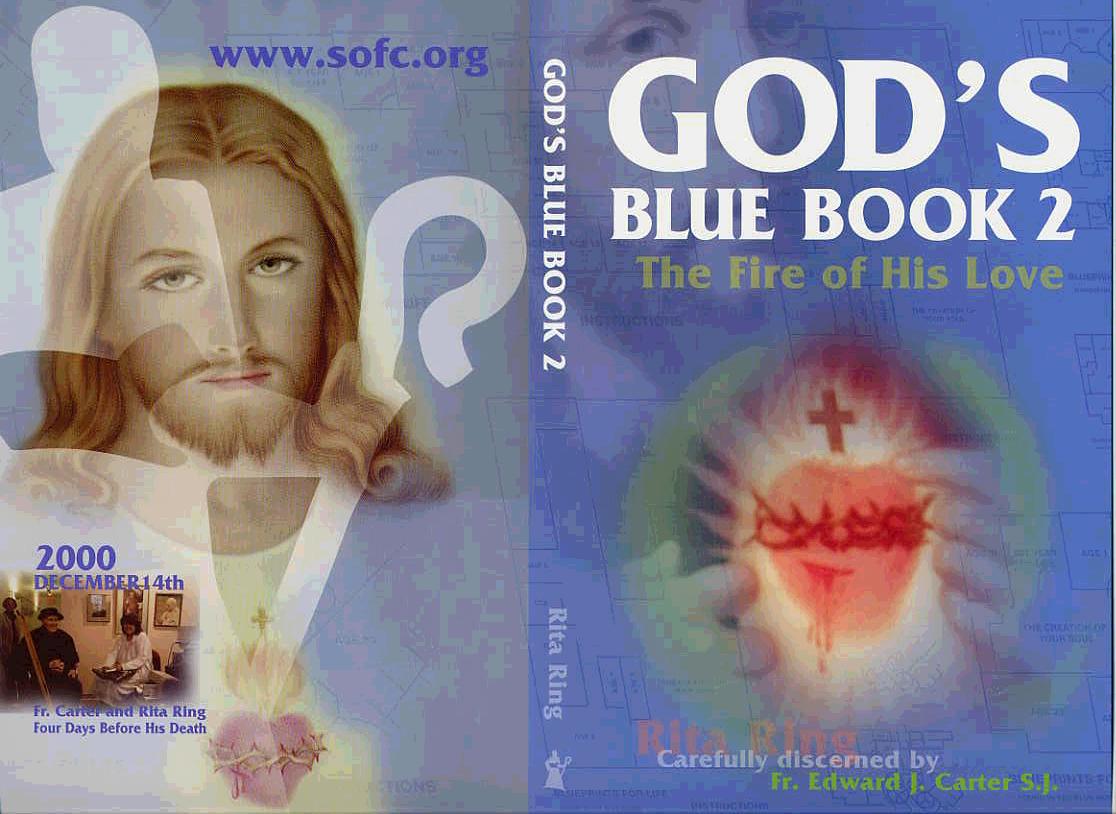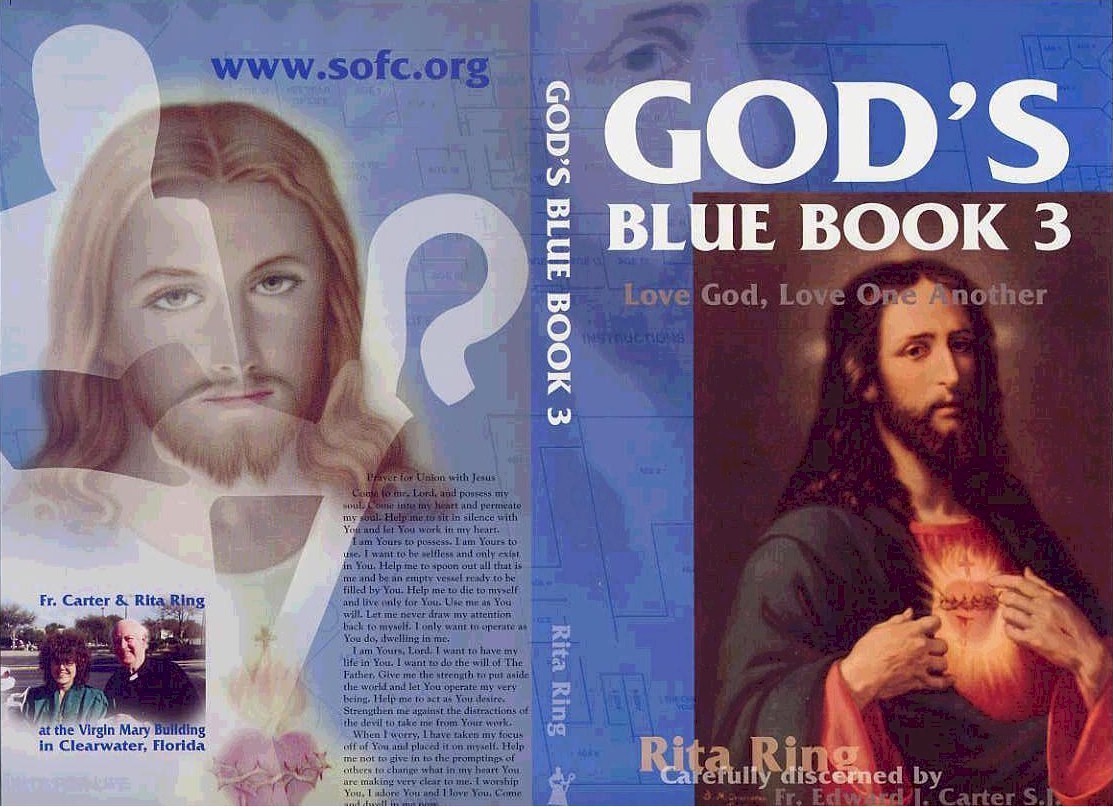 We need to order image rosaries
and image blankets.
It's $900 per color for the image rosaries.
It is $1800 to order image blankets.
Pray for some special intentions, please.
A Note from Joe Lee

I'm Joe Lee. Rita's daughter wrote this song.

I wrote it up in front of the tabernacle with all the
tenderness of the song and the song is in the
Blue Books.

Jesus asked me to play it and sing it.

Jesus said that the way Cathy sang it and
I wrote it up is a great gift because
He wants us to love Him so much
and He loves us so much.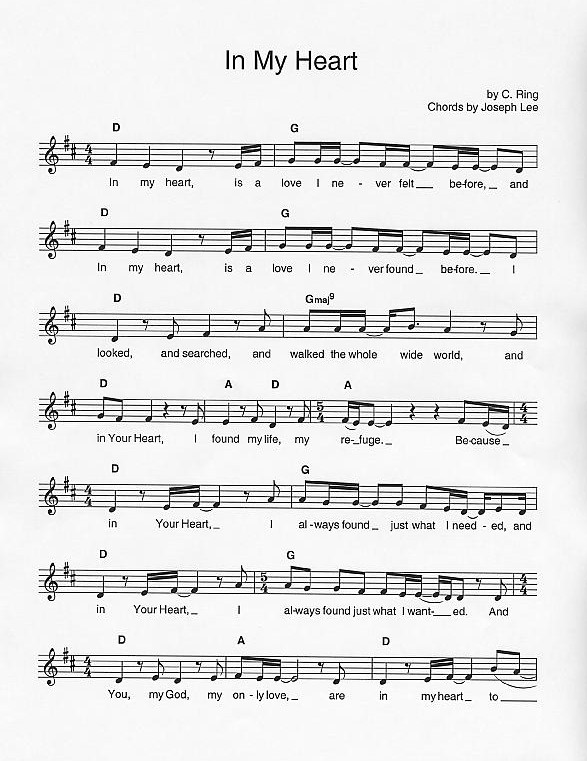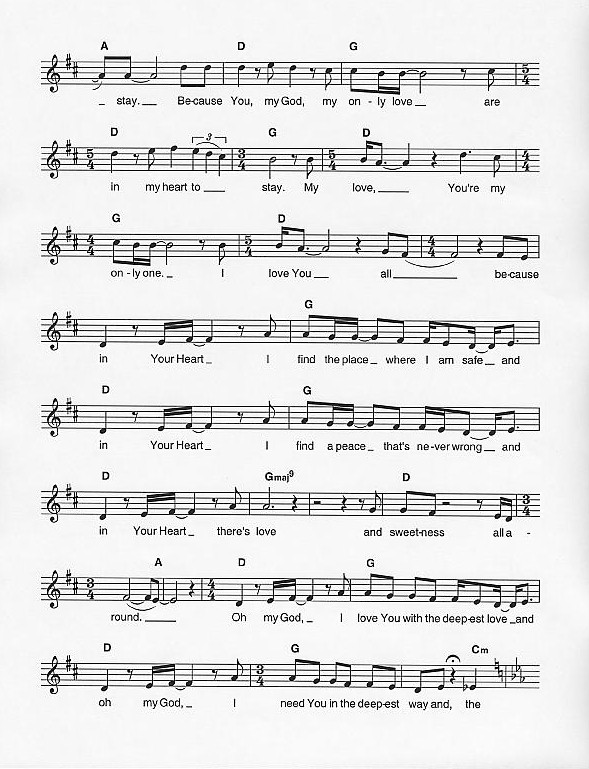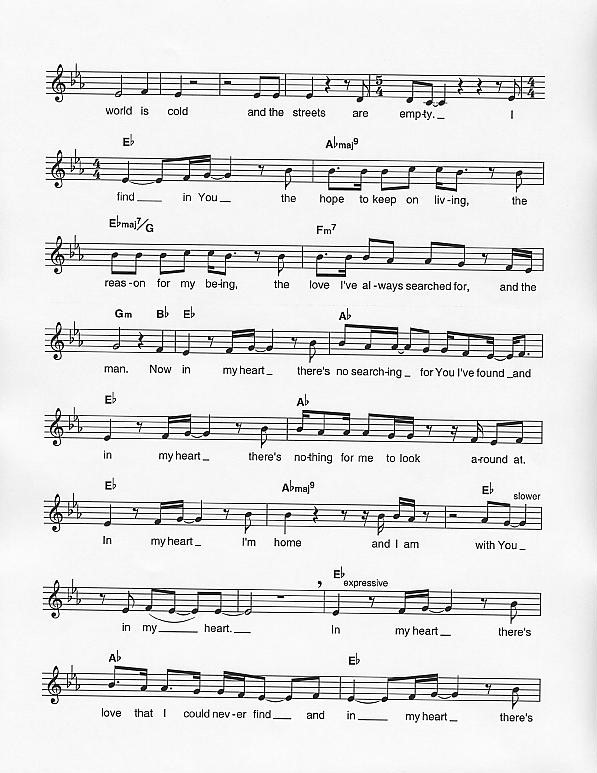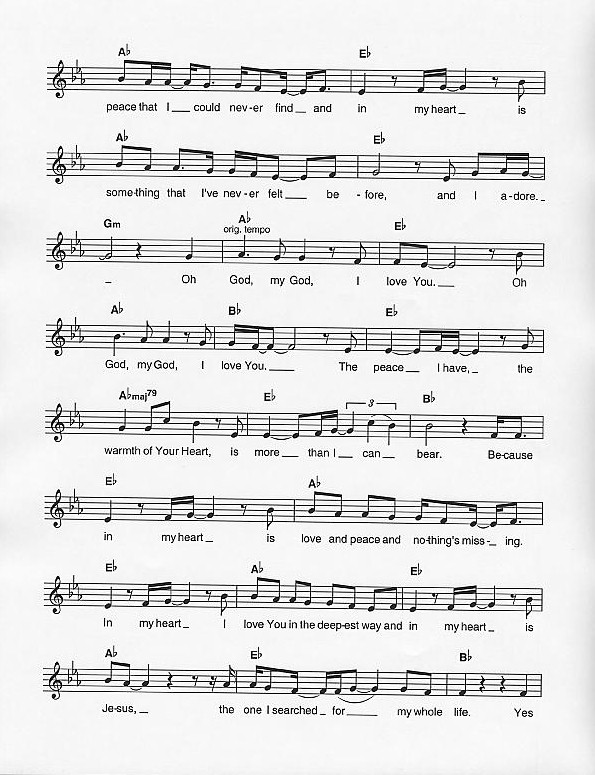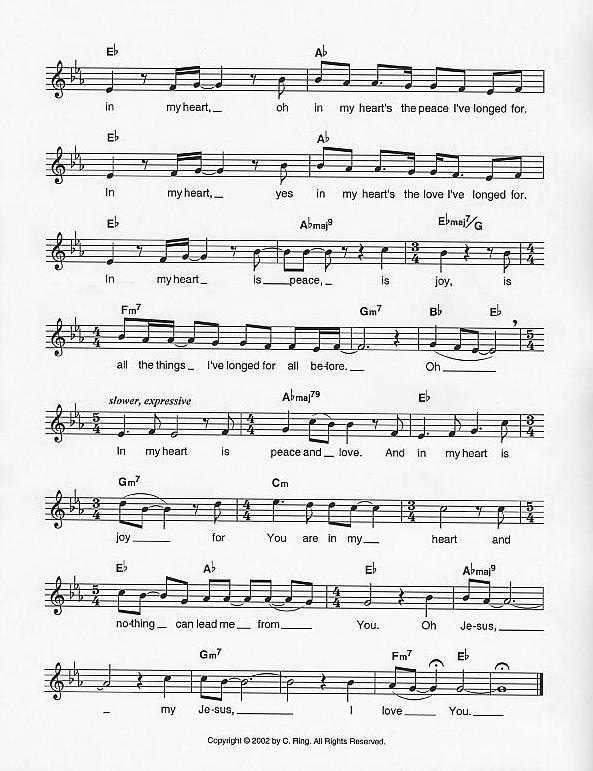 1 Samuel 3: 1- 21
Now, the boy Samuel was serving Yahweh in the presence of Eli; in those days it was rare for Yahweh to speak; visions were uncommon. One day, it happened that Eli was lying down in his room. His eyes were beginning to grow dim; he could no longer see. The lamp of God had not yet gone out, and Samuel was lying in Yahweh's sanctuary, where the ark of God was, when Yahweh called, 'Samuel! Samuel!' He answered, 'Here I am,' and, running to Eli, he said, 'Here I am, as you called me.' Eli said, 'I did not call. Go back and lie down.' So he went and lay down. And again Yahweh called, 'Samuel! Samuel!' He got up and went to Eli and said, 'Here I am, as you called me.' He replied, 'I did not call, my son; go back and lie down.' As yet, Samuel had no knowledge of Yahweh and the word of Yahweh had not yet been revealed to him. Again Yahweh called, the third time. He got up and went to Eli and said, 'Here I am, as you called me.' Eli then understood that Yahweh was calling the child, and he said to Samuel, 'Go and lie down, and if someone calls say, "Speak, Yahweh; for your servant is listening." ' So Samuel went and lay down in his place.

Yahweh then came and stood by, calling as he had done before, 'Samuel! Samuel!' Samuel answered, 'Speak, Yahweh; for your servant is listening.' Yahweh then said to Samuel, 'I am going to do something in Israel which will make the ears of all who hear of it ring. I shall carry out that day against Eli everything that I have said about his family, from beginning to end. You are to tell him that I condemn his family for ever, since he is aware that his sons have been cursing God and yet has not corrected them. Therefore—I swear it to the family of Eli—no sacrifice or offering shall ever expiate the guilt of Eli's family.'

Samuel lay where he was until morning and then opened the doors of Yahweh's temple. Samuel was afraid to tell Eli about the vision, but Eli called Samuel and said, 'Samuel, my son.' 'Here I am,' he replied. Eli asked, 'What message did he give you? Please do not hide it from me. May God bring unnameable ills on you and worse ones, too, if you hide from me anything of what he said to you.' Samuel then told him everything, hiding nothing from him. Eli said, 'He is Yahweh; let him do what he thinks good.'

Samuel grew up. Yahweh was with him and did not let a single word fall to the ground of all that he had told him. All Israel knew, from Dan to Beersheba, that Samuel was attested as a prophet of Yahweh. Yahweh continued to manifest himself at Shiloh, revealing himself to Samuel there,
Sing: Here I am Lord
January 21, 2003
Messenger: O Lights of heaven —
Oh my beloved God I love you —
We are here on this earth such a short
time —
I deeply feel united to all.
It is such a gift to know love as a
family as we do in the
Shepherds of Christ.
We want everything to work out perfectly
as we plan things and then
things work out differently than
we plan.
We give and we receive.
One of the classes Fr. Carter had me
teach for him many times was
on Chapter 8 of Response to
God's Love.
I learned very much from preparing
for and teaching this class.
Fr. Carter's book Response to God's Love
helped me so much in my
spiritual life.
Definition by Fr. Carter
Love is the gift of self to promote
the true good of those loved.
John 4: 19-21
'I see you are a prophet, sir,' said the woman. 'Our fathers worshipped on this mountain, though you say that Jerusalem is the place where one ought to worship.' Jesus said:

Believe me, woman, the hour is coming
when you will worship the Father
neither on this mountain
nor in Jerusalem.


January 21, 2003 message continues
Messenger: We love because God first loved us.
Sin is an act of hatred against
myself.
From Fr. Carter's notes in class
A mystic receives a knowledge of what
it is to be loved by God above
the ordinary.
Fr. Carter said hidden knowledge is
revealed to the mystic in the
mystical experience.
A mystical act is one in which God
is experienced in more than an
ordinary fashion.
One may experience a mystical act
and never enter the mystical
state.
Only when mystical acts become
frequent is one considered
to be in the mystical state.
Excerpt from Response to God's Love,
by Father Edward Carter, S.J.
1

The Mystery of Christ and
Christian Existence

...God himself is the ultimate mystery. Radically, God is completely other and transcendent, hidden from man in his inner life, unless he chooses to reveal himself. Let us briefly look at this inner life of God.

The Father, in a perfect act of self-expression, in a perfect act of knowing, generates his son. The Son, the Word, is, then, the immanent expression of God's fullness, the reflection of the Father. Likewise, from all eternity, the Father and the Son bring forth the Holy Spirit in a perfect act of loving.

At the destined moment in human history, God's self-expression, the Word, immersed himself into man's world. God's inner self-expression now had also become God's outer self-expression. Consequently, the mystery of God becomes the mystery of Christ. In Christ, God tells us about himself, about his inner life, about his plan of creation and redemption. He tells us how Father, Son, and Holy Spirit desire to dwell within us in the most intimate fashion, how they wish to share with us their own life through grace. All this he has accomplished and does accomplish through Christ. St. Paul tells us: "I became a minister of this Church through the commission God gave me to preach among you his word in its fullness, that mystery hidden from ages and generations past but now revealed to his holy ones. God has willed to make known to them the glory beyond price which this mystery brings to the Gentiles—the mystery of Christ in you, your hope of glory. This is the Christ we proclaim while we admonish all men and teach them in the full measure of wisdom, hoping to make every man complete in Christ" (Col 1:25-28).
end of excerpt from Response to God's Love

A Prayer for Intimacy with the Lamb,
the Bridegroom of the Soul
Oh Lamb of God, Who take away the sins of the world, come and act on my soul most intimately. I surrender myself, as I ask for the grace to let go, to just be as I exist in You and You act most intimately on my soul. You are the Initiator. I am the soul waiting Your favors as You act in me. I love You. I adore You. I worship You. Come and possess my soul with Your Divine Grace, as I experience You most intimately.
January 21, 2003 message continues

Messenger: It is a gift God gives to us to share
so deeply in His life.

For all eternity to be possessed by God
to deeply experience that union
with God — Father, Son and Holy Spirit
and to write of this is my hearts
delight —

For wherever we are on the spiritual
journey we can always experience
God deeper and deeper.

We can not even fathom what it will
be like to be united with God
in heaven —

This is reality —
We were created for Him —
We see with shaded glasses —
God reveals Himself as He chooses —
We must be open and
wanting to let Him act in us —

He is the bridegroom — we are the soul
waiting His favor.

Oh how to explain my desire to have
Him inside of me as He comes
in communion and why would
I run from there when the moments
with Him are the desire of my
soul — it lasts such a short time
that intense union I feel after
communion and I beg Him
to stay in this intensity and
never leave me — I want Him
so deeply — then my thoughts go
to the intensity of being embraced
by Him for all eternity and
knowing Him and insights into
the hidden mysteries and I
beg the Holy Spirit to enlighten
me that I might know God more —
ever deeper now, I want enlightenment
so much — I know I see so
little of what there is to see, to
know and at times when He
outpours His special grace, I


cry at every word or picture or thought
of God, the Eucharist, the Saints,
seeing a picture — I can't almost look
at the host at the "through Him, with Him
and in Him" because of the emotion
inside of me is so great I may
gasp and fall to my knees or cry out —
Today I saw a halo around the whole host
at the elevation of the host —
At every Mass Fr. Carter would celebrate
I saw the "transparent" halo come
out around the host —
he would lift the host and it was,
as if someone slid it up from behind
I watched it — it made me cry —
it was so holy —
I knew the gift was for me and
I felt so close to the Divine
God truly present on the altar.

I miss Fr. Carter and his Masses.
Today I asked that he be united
with us in a special way, so
deeply united and my desire praying
so deeply for the earth, the souls I love
so much, never seems like I can ever
pray deep enough for my desire and
love for the souls is so great and
I want grace to be released and the
world to be the way God wants it
to be so much, I can't do anything
but pray with every cell in my
body for the world to be changed
by God's grace and I know
so much can happen from the
one Mass I am attending.

I know some priests are deeply united,
but I think that priests do not
realize the power God has given
them —

A priest can change bread and wine
into the Body and Blood of
Jesus in the Mass.

That is so much power.
A priest can bless a place where
there have been evil things and
the place can change.

They have power, given from God to
administer the sacraments —

I am in awe of the gifts given to
the priest — that power —

Satan knows how the priests
have so much power —

Satan knows the power in
the Eucharist —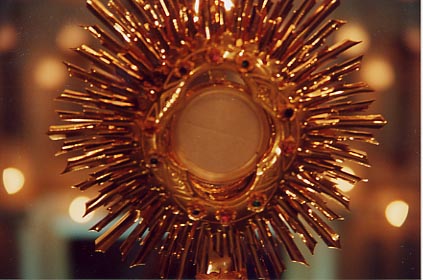 Satan is waging a war against
our priests and the Church.

Our God has asked us to pray so
deeply for our priests —

He began this Movement, Shepherds of Christ,
to pray for the priests


~ July 31, 1994 ~
Feast of St. Ignatius
Words of Jesus to Members
of Shepherds of Christ Associates:

"My beloved priest-companion, I intend to use the priestly newsletter, Shepherds of Christ, and the movement, Shepherds of Christ Associates, in a powerful way for the renewal of My Church and the world.

"I will use the newsletter and the chapters of Shepherds of Christ Associates as a powerful instrument for spreading devotion to My Heart and My Mother's Heart.

"I am calling many to become members of Shepherds of Christ Associates. To all of them I will give great blessings. I will use them as instruments to help bring about the triumph of the Immaculate Heart and the reign of My Sacred Heart. I will give great graces to the members of Shepherds of Christ Associates. I will call them to be deeply united to My Heart and to Mary's Heart as I lead them ever closer to My Father in the Holy Spirit."

- Message from Jesus to Father Edward J. Carter, S.J., Founder, as given on July 31, 1994,
feast of Saint Ignatius Loyola, Founder of the Society of Jesus (The Jesuits)

end of July 31, 1994 message given to Fr. Carter
January 21, 2003 message continues
Messenger: I know how the "shade goes up" and God
floods me with His light —
and I know when I wrote the
Song "I love you Jesus"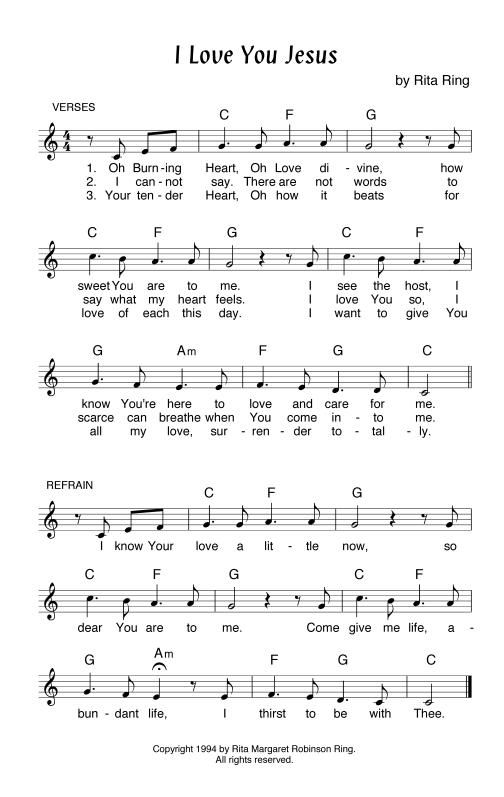 January 21, 2003 message continues
Messenger: how I could hardly breathe to
receive Him —
today it was like that —

I give myself more and more to this

mission and my depth of love
for God and all men — grows ever
deeper.

Here is a song I wrote when I could
hardly drive once after Mass —
I pulled over by the side of
the road and wrote it —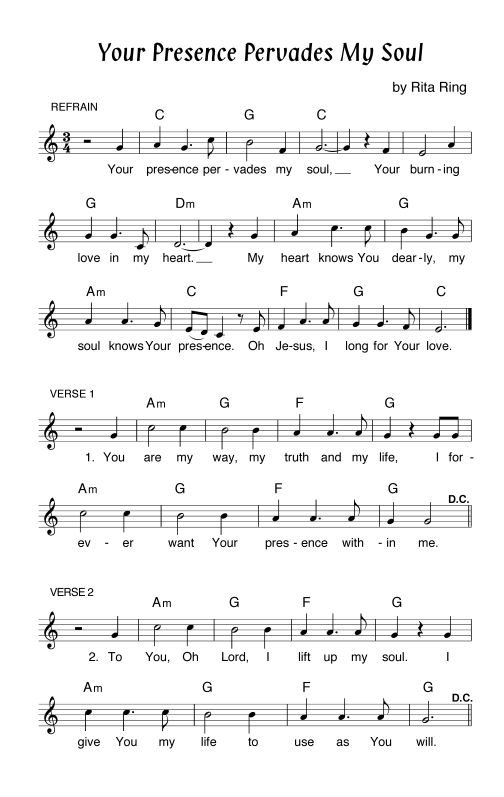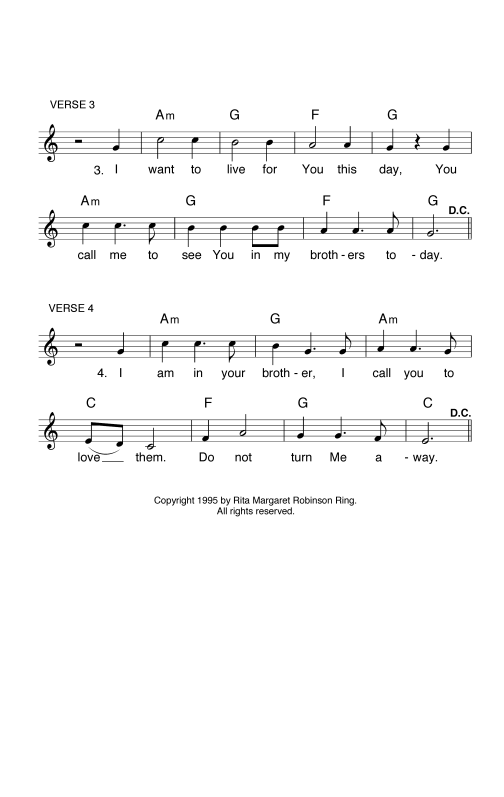 January 21, 2003 message continues
Messenger: I felt I could hardly express my
heart with the words of the
song.
Oh today is the Sidney Rosary —

that I could only express the desire
of my soul —

the knowledge to know God doesn't
want me home yet He wants me
doing this work —

My joy for life is great here — to experience Him
in the little babies and
children and people I love
so deeply.

I must say this — the people in the Shepherds of Christ
really love Jesus very much —
many give themselves selflessly to
help spread this knowledge
God has revealed to you.

Excerpt from Response To God's Love,
by Fr. Edward Carter, S. J.

12

Mysticism

...At times, however, we become more than ordinarily conscious of the workings of grace. We experience in a special way that we are being led by the Spirit's illuminations and inspirations. When we are exposed to this special awareness or consciousness, we are experiencing a mystical act in the strictest sense of the term—that is to say, we are more passive or more aware of the passive or mystical component of our actions. All of us, then, can occasionally experience mystical acts; however, it is only when these mystical acts become predominant and habitual that a person enters the mystical state. The mystical state is a state in which the Christian becomes consistently aware of God and of God's guidance during his or her daily activity. The mystical state makes the Christian more aware of God's initiative—namely, that God is always communicating himself and his grace, and that our task is to be open to God's gift. Far from relieving us of active effort, the mystical state makes our activity much more open and docile to the touch of the Spirit.

This, then, is psychological mysticism—namely, entrance into the mystical state. It is ontological mysticism—the mystery of Christ—come alive in the Christian's consciousness and consistently so. Psychological mysticism is subjective mysticism—it is, in other words, the subject's more or less habitual and experiential awareness of what it means to be alive in Christ. Psychological mysticism is a consistent and experiential awareness of transformation in Christ: "I have been crucified with Christ, and the life I live now is not my own; Christ is living in me. I still live my human life, but it is a life of faith in the Son of God, who loved me and gave himself for me" (Gal -20).

We are now in a position to delineate the three main characteristics of subjective or psychological mysticism. In the first place, the heart of mysticism lies in the experiential awareness, in Christ, of God and the things of God—an awareness that we have just briefly described. We emphasize again, however, that this is not a sporadic type of awareness, but one that is consistent or habitual. By habitual we do not mean an awareness that necessarily penetrates in a heightened fashion every moment of the Christian's daily life. We do mean, though, an awareness that clearly predominates the person's consciousness, dynamically and consistently influencing daily actions. Psychological mysticism, then, is experienced not only during formal or set periods of prayer, but also throughout the course of one's daily activities. What is more, this mystical experience of God is not merely an intellectual awareness; it is an awareness that permeates one's total being. It is an awareness that rises out of one's lived experience of the Christ-event, while at the same time it conversely allows one to continue to live this mystery of Christ consistently and ever more deeply.

The second leading characteristic of psychological or subjective mysticism consists in the element of passivity that has already been alluded to. To reiterate, this passivity is a growing openness and docility to the touch of the Spirit. It is both the mystic's maturing realization of how much the Spirit wants to guide his or her activity, and an increasing desire to allow the Spirit to so act. This passivity of mystical experience is, finally, the mystic's growing awareness of how helpless he or she is without God, an awareness that is coupled with a deep desire to commit self to God's loving care.

The third characteristic of mysticism is the profound unity that permeates the mystical awareness or consciousness. The mystic has achieved a deep unity in his or her existence, that is, the mystic's entire life is profoundly unified and simplified. In the mystic's closeness to God, he or she participates to a marked degree in God's unity. Sharing intimately in God's knowing activity through faith, the mystic sees God and all reality according to God's uniform design; sharing profoundly in God's love activity, the mystic loves God and his creation with a deep and unifying dynamism. This sense of unity comes about in the mystic, not primarily as a result of a thought-out process, but because of a profound living of the Gospel. The mystic lives Christ, not superficially, but to the inner depths of his or her person. The mystic lives the really real in Christ very vitally; out of this deep experience of God and all reality, the mystic lays hold of the wondrous unity and harmony that is involved...

End of excerpt from Response To God's Love



January 21, 2003 message continues

Messenger:

On January 20, 1996 and January 21, 1996
I suffered very deeply, every year after that
I suffered on these dates.

There are very many holy priests but the Church
is in the state of becoming more as God intends.

Here is a quote from Father Carter's book
Response to God's Love,
"Consequently, let us consider three aspects—
the world, the Church, and the individual Christian—
all of which are in a state of becoming."

The Church is the bride of Christ.
Christ is the Bridegroom of our soul
and He wants us to have a deep union
with Him.

He wants His priests to love Him this way
and to tell the people about it.

Here is a quote from Father Carter's book
Mysticism of Everyday published by Sheed & Ward.



Excerpt from Fr. Carter's book
The Mysticism of Everyday

Excerpt from Chapter 3
Mysticism and Love
St. John of the Cross tells us how this mutual exchange
of gifts between God and the Christian reaches its cul-
minating point in the spiritual marriage--mysticism's
highest stage: "It now remains for the said Spiritual Mar-
riage to be made between the soul aforementioned and the
Son of God. This is without comparison far greater than the
Spiritual Bethrothal because it is a total transformation in
the Beloved, wherein on either side there is made surrender
by total possession of the one to the other with a certain
consummation of union of love. ..."
4

Although the spiritual marriage marks the highest ex-
change between God and the mystic, it is very important to
realize that a lesser exchange occurs in the lower realms of
the spiritual life. God in his love is always calling the
spiritual pilgrim, inviting her or him to receive his greater
self-communication, inviting the person to make a greater
gift of self to Father, Son, and Holy Spirit.

We have briefly discussed God's love for us and ours for
him. As we progress in our treatment of Christian love, we
remind ourselves that much of God's will for us pertains to
our relationship with our neighbor. Love of God and love of
neighbor are, indeed, inseparably linked. St. John, in a
well-known Scriptural passage, vividly reminds us of this:
"If anyone says, 'I love God,' but hates his brother, he is a
liar; for whoever does not love a brother whom he has seen
cannot love God whom he has not seen" (1 Jn 4:20).

The mystical process involves a maturing realization of
why John's statement is true. Growth in the mystical jour-
ney includes an increased awareness that one is made in
God's image. Increased awareness of this regarding oneself
gives a proportionate consciousness of one's neighbor as
also being in the divine image. To love God, then, neces-
sarily means to love one's neighbor whose existence posses-
ses the divine imprint.

4. St. John of the Cross, Spiritual Canticle, translated by E. Allison Peers
(New York: Doubleday, 1961), Stanza XXII, p. 372.

January 21, 2003 message continues

Messenger:

Here are the messages Our Lord wanted me
to put in today from January 20, 1996
and January 21, 1996.
January 20, 1996 - After Communion

Jesus speaks: My beloved priests:

I love you with the deepest love. Many of you are going through motions. Your hearts are cold and you have turned yourselves to the things of this world.

I came to you with a kind and loving heart and I am rejected by My beloved chosen ones.

I call you to love, to a deep love affair with Me. How My Heart bleeds for the indifference and coldness of many of My priests.

I call you to love – to giving of yourselves, to consecration to My Heart and the heart of My Mother.

I suffered so through My Passion, but My greatest agony was from the coldness and lack of love I received from My beloved priests.

I beg you, My child, to speak to My priests, to speak to all who will listen about My burning love. I give to you great graces that you may deliver the messages of Our love for this world.

I will shelter you in My Heart and lead you on your way to speak to the religious about the Mass.

I call you to speak and to sing My songs of love.

How I love you. I have chosen you. I am asking for your selflessness to respond to My request. Speak – I speak in you. Love, Jesus
end of January 20, 1996, message
January 21, 1996 - 6:00 a.m.
Jesus speaks: How My Heart ached for the rejection of those I loved so dearly, some of My beloved priests and religious. I am espoused to them in a special way, and I am treated with such disrespect and irreverence by many of them. They wear the titles, "Father" and "Sister" and do not even come to Me.

It is being loved by an unfaithful spouse. They are busy for their own self-gratification and have forgotten the great title I have bestowed on them.

They do not see how favored they are by Me, the Almighty God. They seek their love from all other sources.

How it offends My aching Heart! The thorns that surround My Heart pierced deeply because of the indifference of some of My beloved priests and sisters.

It is through their love I give such love to My flock and the devil has led them astray. My flock is withering and dying in their hearts for many of My chief shepherds have gone astray.

I beg, beg, beg you to speak to the priests and religious, to spread My Second Blue Book to all priests. Do not worry about the funds. My flock is dying from within. Their hearts have shriveled within their chest. They go through motions.

Do the priests stand before the people and preach the love of God from their hearts or from their mouths?

The love given to Me from My religious is so shallow. I am rejected entirely by many, yet they continue to administer the Sacraments and carry their titles. They do not realize the great honor that is given to them!

You suffer the pains in My Heart for My beloved religious. The rejection, the busyness, the lack of love – how this offends My tender Heart.

The religious are My chosen ones. I picked them and gave them My tenderest love. Some have hearts that have turned to ice.

The priest is the key to spreading the messages of My burning love in the Church. Many speak without emotion for in their hearts they are dead. They do not fill their own hearts with the love of God. They try to fill their hearts with the world and speak about the love of God.

I lament the lack of love from My chosen priests. The families come, the hungry souls come to be fed and many priests do not feed their hunger.

I love, I love so deeply My beloved religious. I cry out to spread these messages of My burning love.

They are going through motions. My beloved flock comes to My altar with cold hearts. Many priests are cold in their hearts. The world is cold in their heart. The families that go to church are not being fed with messages of My burning love.

Mass after Mass, after Mass is said lacking emotion. Where are the hearts that empty themselves? Please circulate the messages about the Mass. When will the time be right?

I am the Way, the Truth, and the Life. Unless the messages of My burning love are transmitted in the Church the bloodshed will continue. Your Church bears the marks of sin and suffering. My love, burning and on fire is the mighty medicine for the sick world and the Church. I beg you to circulate these messages on the Mass and the rosary. I am Jesus. My souls are hungry and begging to be fed.

Pray for the priests as never before. Satan has waged a war against the priesthood. Priests and religious need to have a devotion to My Sacred Heart and My Mother's Immaculate Heart. Until hearts are consecrated to Our Hearts there will not be peace in the world. Consecrate your homes and your hearts to the Sacred Heart of Jesus and the Immaculate Heart of Mary.

I love with the deepest burning love. I want hearts that love Me with a deep, burning love. Come to Me and I will teach you about love. Go to the world and you will be taught the things of the world. The hearts of many of the members of My Church have turned cold. Give them the messages of My burning love! Little children need to know how I love them! What good is it for a man to run down a road that leads nowhere?

I am the Way. I am the only way. Life is not life if it is not rooted in Me.
end of January 21, 1996, message




January 21, 2003 message continues

Messenger: Let our hearts burns —

let's use God's Blue Book II and

sing His songs

Excerpt from the Mass Book

T

HE EARTH STOPPED AND TOUCHED HEAVEN
I long to unite in the deepest union with Him in the Eucharist. I long for the Mass. I long for Thee, oh God. My every moment, I join as I did to You December 15 under the cross, where I felt Your presence. You whisked me away, and I was totally absorbed in that moment of celestial union with You. For that time, I existed only in You, in the deepest union, and I was in this moment existing in You. The earth stopped, and I touched the heavens, all my bodily cares were existent in You. I existed in Your Divinity, my being was in You. There was no desire or wish or wanting, for in that moment, I had all I wanted in You. I was satisfied and wanted nothing but to remain in that embrace. You were the Being, and my being existed in You, but I was only as I was in You - merged in You, knowing and being in Your Divinity and being so full as to feel complete in myself.

You are so enormous, and You surrounded me in a burning embrace, the presence of red fire. I was not little, or "nothing", but existed in this enormous power and being so complete!

I touched eternity, and in that embrace, I knew all the waiting was worth the glory. You enveloped my being, and I was truly merged in the Divine Presence. I was merged in Your being. I existed IN You, with You, in the highest union with You, although I knew I was still distinct from You.

I was fused and absorbed in You, feeling complete and satisfied. To describe this union is far beyond any work of my pen and paper. I pray for the reader of this page to receive the grace to share this experience with Him, I will now live for this union-to be forever merged In Him, to be One in Him, to reach higher perfection as I exist in Him, for He takes the lowly and gives to them a sharing in Himself. He merges with us and we exist in Him. The word "in" - I could write pages about. I long for the deepest union with Him, where I am swept up in the heavenly embrace of the Divine God, and I am IN Him.

This is heaven on earth: to be merged as one with Divinity, although remaining distinct from God, to take our feeble hearts, our lowly status and to unite ourselves with the Divine, Almighty, powerful God and in this union to be meshed with Him, that His power dominates and our humanity reaches its heights of fulfillment in this union, in this oneness with Him.

The word I have looked for is "oneness." I understand some of the meaning of the words "One in Him." Oneness is the word to describe this union of our humanity with His Divinity. The depth to which we could meditate on oneness with God is incomprehensible. In that moment, the earth stood still, and He, my Divine Lover, the Bridegroom of my soul, took me to Himself, and I knew the embrace of the Divine God.

Nothing on the face of this earth can describe our union with Divinity. Oh, good God, that creatures are so ungrateful regarding Your divine love. I am so sorry. Let me help make reparation to Your adorable Heart. Please unite with me now that I may more deeply love Thee.

Oh, Divine Lover of my soul, let me help make reparation to Your adorable Heart for the neglect and indifference against You.

Song from Jesus: I come to you with greatest love. I am your loving Savior. I am your God. I died for you. I come to you this day.

He allowed me to experience such pain in my heart - wanting Him so badly, so many times-and then on Dec. 15, 1995 - He gave Himself to me in the deepest union.

Nothing satisfies the soul but Him. He wants the nuns and priests to love Him. He chose them to spread His love.

Souls are hungry. They will only be fed with His burning love. Priests need to talk about Jesus' love for us from the pulpit. Priests need hearts burning for love of Jesus. This will feed the hungry souls - lip service love doesn't do it.

He is alive today. He is a Person. He wants us to love Him.
end of December 17, 1995 Mass Book entry
Excerpt from the Mass Book
IN THE DEEPEST RECESSES OF HIS HEART
The place Jesus took me was into the deepest recesses of His Heart. I was enveloped in His burning love. It was a red room with heat and an intense glow. I was swept away in this embrace, and I only existed in Him. The power of the Almighty God enveloped me, and I only existed in Him. There was no fear, for I was existent in this Almighty Being. My heart was wrapped in the eternal embrace of this Supreme Being. The security, the power I know was His deep presence in which I existed.

I knew the room was red and warm. I knew His immenseness, but I felt my own completeness in Him. I did not feel little, as a speck, but elevated and empowered for I existed then in Him in a most special way.

I was overtaken by the love of God. The fire of the Holy Spirit filled me. I was absorbed by the love of the Father, and I existed IN Him and in the deepest recesses of the Heart of Jesus. Our heaven on earth is these inner chambers of His magnificent Heart - the Heart of the Almighty God, with all the power, with omnipotence, with the fire of the love of God. He took me to the deepest chamber of this fiery Heart, and in that moment, I touched eternity, for I knew what it was to be enveloped in the deep furnace of His love. I now want to exist in this chamber of His Heart, swept away in His burning love, absorbed in my every cell with His love.

We do not understand the fire of His love. We do not understand what it is to be absorbed by love itself. He took me to the inner, deepest chamber of His Heart, and I felt the heat and knew the presence of love itself, and there was no fear, only a feeling of completeness, omnipotence, all-embracing, penetrating love - a power indescribable in words, a saturation of my being in the presence of God, and I was as I was created to be - living in Him!

This is how I will forever live my life, saturated with His divine life and love deep within this inner chamber of His burning Heart, living in Him as He possesses my being, and I operate with His power in me.

Little creatures though we are, we are His, His power, His life, flowing through us. In Him, we are as the Father intended: one in Him, each one of us, dwelling in this fiery furnace of His love. With our fears quieted and our hearts empowered by His life, we live forever in Him - in the Heart of Jesus.

Let no man separate what God has joined together. I am wed in the deepest love with my beloved Spouse, wed to the Heart of Jesus. As I am, I am one in Him. I live and I breathe in Him. He, Who is love, He Who is our all, He Who is mighty and without limits, He Who is, He Who is God and as I live, He lives in me in this world.

I am wed to Him, and I shall not fear for He is God - one, complete, loving, God. Heart of Jesus, I place my trust in Thee. As I live, I live in Your most adorable Heart, the furnace of God's love!

end of December 18, 1995 writing
---
---
---

Copyright © 2002 Shepherds of Christ.
Rights for non-commercial reproduction granted:
May be copied in its entirety, but neither re-typed nor edited.
Translations are welcome but they must be reviewed for moral and
theological accuracy by a source approved by Shepherds of Christ Ministries
before any distribution takes place. Please contact us for more information.


All scripture quotes are from the New Jerusalem Bible, July 1990, published by Doubleday.
Revised: January 21, 2003
URL: http://www.sofc.org
Contact Information for Shepherds of Christ
Email: info@SofC.org
---
Shepherds of Christ Ministries
P.O. Box 193
Morrow, Ohio 45152-0193

Telephone: (toll free) 1-888-211-3041 or (513) 932-4451
FAX: (513) 932-6791