Florida Retreat
February 2nd - February 5th

China Retreat
February 10th - 14th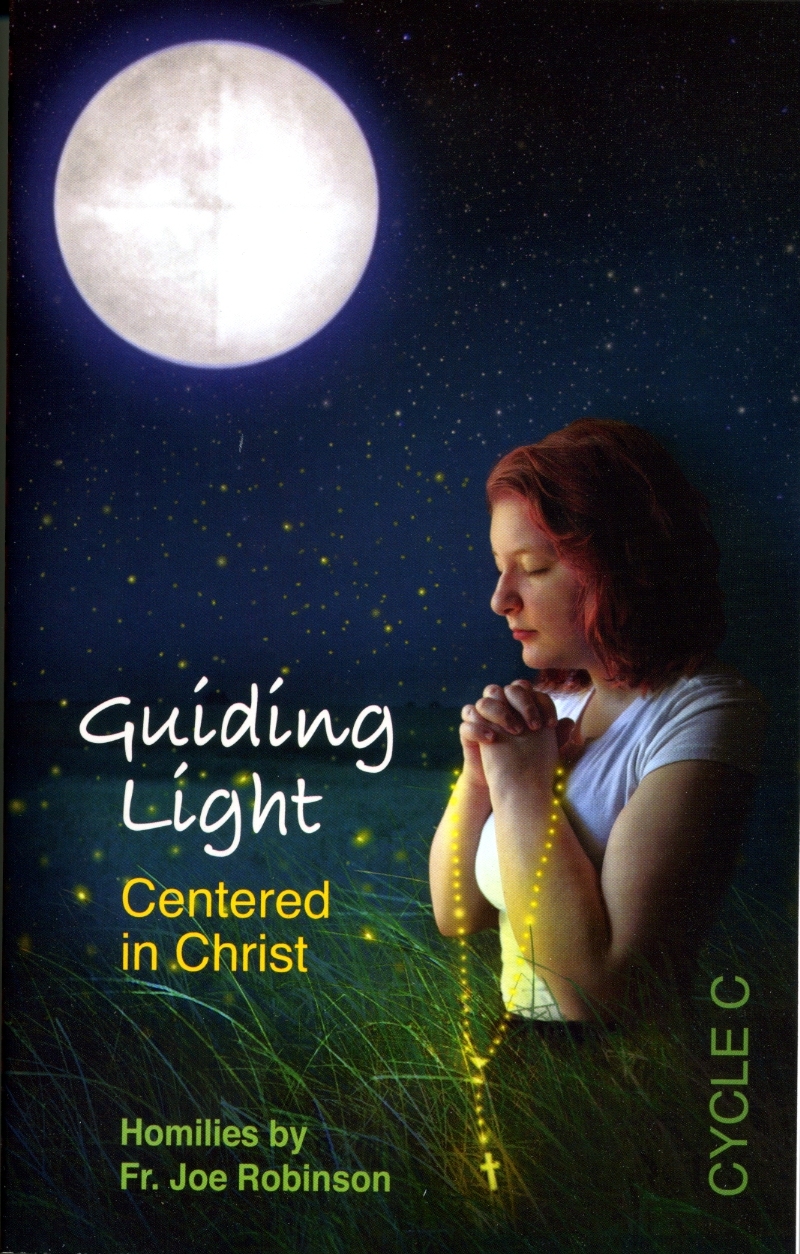 New Cycle C Homily Book Available
$15.00 plus postage
Call Rosie 1-888-211-3041
We are printing another 16,000
Can anyone help us with postage?
January 30, 2013
Mark 4: 1-20
Again he began to teach then by the lakeside, but such a huge crowd gathered round him that he got into a boat on the water and sat there. The whole crowd were at the lakeside on land. He taught them many things in parables, and in the course of his teaching he said to them, "Listen! Imagine a sower going out to sow. Now it happened that, as he sowed, some of the seed fell on the edge of the path, and the birds came and ate it up. Some seed fell on rocky ground where it found little soil and at once sprang up, because there was no depth of earth; and when the sun came up it was scorched and, not having any roots, it withered away. Some seed fell into thorns, and the thorns grew up and choked it, and it produced no crop. And some seeds fell into rich soil, grew tall and strong, and produced a good crop; the yield was thirty, sixty, even a hundredfold.' And he said, 'Anyone who has ears for listening should listen!'

When he was alone, the Twelve, together with the others who formed his company, asked what the parables meant. He told them, 'To you is granted the secret of the kingdom of God, but to those who are outside everything comes in parables,

so that they may look and look,
but never perceive;
listen and listen, but never understand;
to avoid changing their ways
and being healed.

He said to them, 'Do you not understand this parable? Then how will you understand any of the parables? What the sower is sowing is the word. Those on the edge of the path where the word is sown are people who have no sooner heard it than Satan at once comes and carries away the word that was sown in them. Similarly, those who are sown on patches of rock are people who, when first they hear the word, welcome it at once with joy. But they have no root deep down and do not last; should some trial come, or some persecution on account of the word, at once they fall away. Then there are others who are sown in thorns. These have heard the word, but the worries of the world, the lure of riches and all the other passions come in to choke the word, and so it produces nothing. And there are those who have been sown in rich soil; they hear the word and accept it and yield a harvest, thirty and sixty and a hundredfold.'
Jesus says
"I am the way, the truth and the life"
John 16: 13-15
However, when the Spirit of truth comes
he will lead you to the complete truth,
since he will not be speaking
of his own accord,
but will say only what he has been told;
and he will reveal to you
the things to come.
He will glorify me,
since all he reveals to you
will be taken from what is mine.
Everything the Father has is mine;
that is why I said:
all he reveals to you
will be taken from what is mine.
R. The truth does not change with man's
whims
Our goal must be God to attain His
heavenly reward –
To chart out a path of acting as if
we are doing good, while
being in an evil motive, a
vindictive, malicious heart
is to act adversely –
Jesus: God looks at the heart –
If one contributes, but behind the heart
is the desire to punish, to control,
to hold power from it –
one has missed the real meaning
of giving purely –
In the tainted realms the devil enters
with his impure reasoning,
and he argues in the man's thoughts
how one is far better to act in
pride and control and seeking
power, dominance for dominance
sake –
The devil comes to bring confusion,
show one's power over others,
surprise and he reasons in the
man's thinking how he is
gallant and good, when in fact
the man's very contribution was
made to cause confusion and operate
in secret.
A pure heart sees the goal, goes through
the proper channels of communication,
without surprises and confusion,
a pure heart wants to bring to light
how things are.
The devil wants a man to cover-over and
to act fallaciously in the end –
lying to oneself how he was
gallant in his sacrifice and
worthy of recognition –
the devil proceeds to try to
create confusion, hypocrisy,
envy, anger, and to lead
the person entering the maliciousness
with a feeling of how he
is good in all of these tricks –
I am simple to man –
A man of pure heart, knows his worth
to God and is purely helping in
following God's will purely and in
the order God has wished be
observed –
A man lending to satan's tainted thinking
gives, but with a hook, gives
to look good, while working
against order, in secret and
with power –
which begins the spiral of
evil and weaves the web
of deceit he is wishing to
weave –
Where the good and gallant man gives
with love, without strings
attached – the man with an
impure heart –
wishes to achieve some great
imbalance and heartache for
others –
while he deceitfully wants to
show he was gallant in this
game of deception, secrecy
and pride –
Truth is truth –
I look at the heart –
One acts purely because it is
God's will to help build the
Kingdom of God –
The goal of such a man acting
purely is love of God and
others –
Not deceit of stirring up confusion,
being secret, hurting his brother,
and patting himself on the back as
being gallant –
The man of pure heart operates for God –
His love is pure, like Mary,
"do whatever He tells you"
The object and goal of his action is
to please God –
The object of one giving and causing deceit
and confusion is working a
paradox of good/evil, but the
heart has malicious designs to
hurt others with the front of
being good.
A package came dressed with the most
exquisite paper and ribbon and
bow – inside the box was filled
with gummy glue, that covered the
person's hands when opening it and
burned their skin –
Is the package you give to God like Mary
who served with a pure and generous and
loving heart?
Or is your package - dressed up to the
hilt saying open me I am good and
inside filled with evil designs to hurt
and punish.
The devil is like this - he wants it
to look good on the outside and when
he has you reeled in, so to speak, he
dumps his evil design on you to watch
you open up his evil and fall prey
to his deception.
He tricked Eve in the garden and she
gave in
Be of pure heart –
Love God and others and do it as God
intends – lovingly to build My Kingdom
Jesus: A man serving satan gets
a devil's reward
(note: if he doesn't repent and sins mortally)
A man serving God
a heavenly reward
January 30, 2013
R. Because of the sin of Adam and Eve there was
disorder –
disorder in the elements –
hurricanes, warm weather –
cold weather - snow, ice, deaths
Jesus said: I am constant - A person with a
heart like Mine does not wallow in and out –
their goal is God –
their focus is God –
Satan comes and gets you focused on yourselves –
then the vices - acting out of your wounded human nature,
acting in ways - where you are impure interiorly
malice of intent, distorted reasoning –
The goal must be God to be happy –
A man acting like satan gets satan's reward –
A man in heart like My Heart gets a heavenly reward –
The devil comes appearing as an angel of light and
then tries to lure the man into his evil design –
Discern the spirits –
Satan is a trickster
Are your thoughts from satan, from the Holy Sprit,
from yourselves?
Satan is real - he wants to attack the jugular vein
Satan wants to lure you into his evil design.
The Mass is the sacrifice of Calvary, sacramentally
made present –
You are to be one in Me - united all day in
all you do –
The interior disposition at Mass is to be pure –
Your goal must be God –
You eyes focused on God - not looking to
the right or left –
You were created in My image and likeness –
Your knowing and loving capacity elevated in baptism
Satan wants you to grow in vices, become hateful,
more jealous, more prideful, more controlling,
selfish – seek power over others – it becomes
a vice, a habit - a dark habit - you weave
a web of sin and corruption, adversity in
your heart - games, secrets for power-over
You were made in My image - to seek the truth
to grow in My image - to be meek in heart
to give to God what He asks for with a pure
heart to serve God –
You are to strive to be perfect as your
heavenly Father is perfect –
R. I had a vision January 28th,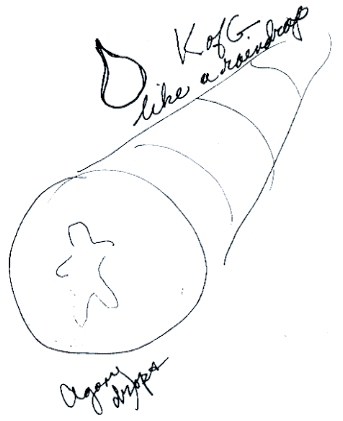 R. the person was lighted and went quickly down
the tunnel until they disappeared into what
looked like a rain drop - then vanished –
the tunnel was circular and turning light –
the person kept coming one would vanish, a new
one appear and quickly go backward until they
went to a raindrop and vanished.
I couldn't tell if it was heaven or hell or just
what happened to every soul when we die,
our spirit quickly going to another place –
the body vanishing first like a raindrop then
gone out of the picture.
Jesus: You have been given a sharing in Divine life
in baptism –
You should grow to be more and more in the image
of God – God is all good – Be perfect more
and more as your heavenly Father is perfect –
R. We are not to hold on to save ourselves, but
to give ourselves to God - like the talent
parable –
Jesus: You are to live in the truth and seek to be
purely good, more and more grateful for
your gifts
R. We learn about truth in things beginning and ending –
The weather - it is cold, it is a nice day, snowy,
icy, inclement weather, then calm beautiful sunny,
autumn, (fall) gives way to winter, winter to spring,
spring to summer, summer to fall –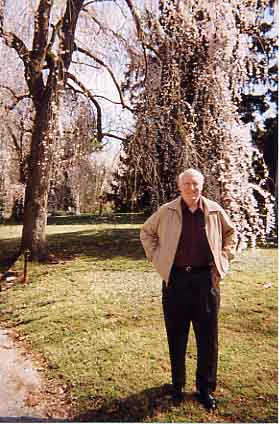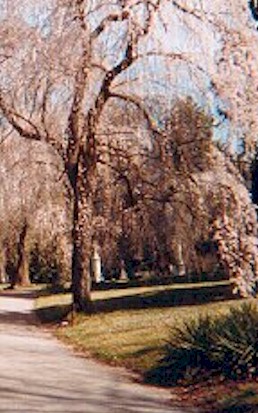 Excerpt from Priestly Newsletter 1998 - ISSUE FOUR

Shortly before he was to die from cancer, Joseph Cardinal Bernardin left us these inspiring words about peace: "It is the first day of November, and fall is giving way to winter. Soon the trees will lose the vibrant colors of their leaves and snow will cover the ground. The earth will shut down, and people will race to and from their destinations bundled up for warmth. Chicago winters are harsh. It is a time of dying.

"But we know that spring will soon come with all its new life and wonder.

"It is quite clear that I will not be alive in the spring. But I will soon experience new life in a different way...

"What I would like to leave behind is a simple prayer that each of you may find what I have found—God's special gift to us all: the gift of peace. When we are at peace, we find the freedom to be most fully who we are, even in the worst of times. We let go of what is non-essential and embrace what is essential. We empty ourselves so that God may more fully work within us. And we become instruments in the hands of the Lord."
3
---
Notes:
3. Joseph Cardinal Bernardin, The Gift of Peace, Loyola University Press, pp. 151-153.
R. Live/Death –
Morning/Night

Jesus showed us Life/Death –
Jesus showed us the Resurrection & Ascension
Jesus told us about the Holy Spirit coming
The promise of the Spirit –
Being a baby - being an old men –
Going out having fun, getting back to work –
Beginnings and endings –
God has the surprise – we are to fit into His Plan –
Not like the devil who plants a prank on somebody and
watches them fall to his secrecy and cover-up of
unpredictable, power-over – controlling darkness –
God gives joy to the heart –
The promise of salvation for those who love and serve
the Lord –
Look at the vastness of the earth –
the depth of the sea –
could anyone fully comprehend it –
the beauty of the star-studded night –
the heat of the sun
We cannot even count our blessings, the treasures
God gives us, the beauty of life, of a child,
the air we breath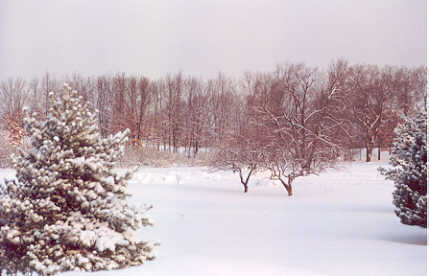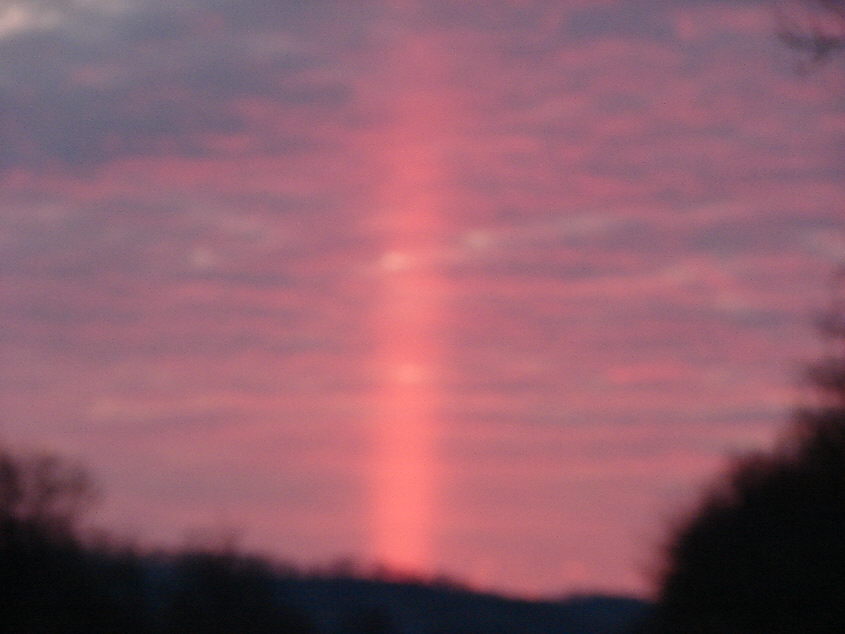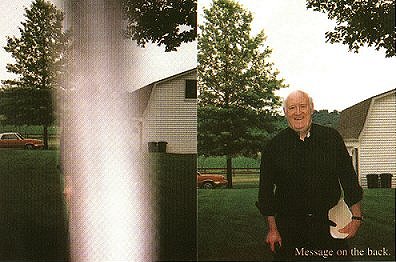 R. Man is limited!
We do not comprehend the glory that awaits man who
loves and serves the Lord –
God is truth –
We are to seek His truth –
Exodus 3: 1-8, 11-15
Moses was looking after the flock of his father-in-law Jethro, the priest of Midian; he led it to the far side of the desert and came to Horeb, the mountain of God. The angel of Yahweh appeared to him in a flame blazing from the middle of a bush. Moses looked; there was the bush blazing, but the bush was not being burnt up. Moses said, 'I must go across and see this strange sight, and why the bush is not being burnt up.' When Yahweh saw him going across to look, God called to him from the middle of the bush. 'Moses, Moses!' he said. 'Here I am,' he answered. 'Come no nearer,' he said. 'Take off your sandals, for the place where you are standing is holy ground. I am the God of your ancestors,' he said, 'the God of Abraham, the God of Isaac and the God of Jacob.' At this Moses covered his face, for he was afraid to look at God.

Yahweh then said, 'I have indeed seen the misery of my people in Egypt. I have heard them crying for help on account of their taskmasters. Yes, I am well aware of their sufferings. And I have come down to rescue them from the clutches of the Egyptians and bring them up out of that country, to a country rich and broad, to a country flowing with milk and honey,

Moses said to God, 'Who am I to go to Pharaoh and bring the Israelites out of Egypt?' 'I shall be with you,' God said, 'and this is the sign by which you will know that I was the one who sent you. After you have led the people out of Egypt, you will worship God on this mountain.'

Moses then said to God, 'Look, if I go to the Israelites and say to them, "The God of your ancestors has sent me to you," and they say to me, "What is his name?" what am I to tell them?' God said to Moses, 'I am he who is.' And he said, 'This is what you are to say to the Israelites, "I am has sent me to you."' God further said to Moses, 'You are to tell the Israelites, "Yahweh, the God of your ancestors, the God of Abraham, the God of Isaac and the God of Jacob, has sent me to you." This is my name for all time, and thus I am to be invoked for all generations to come.
R. We cannot even fathom the depth of God's love
The Divine gifts are beyond our measure –
God is veiled and He gives us glimpses of His truths –
The Blue Books are glimpses of His love –
Jesus says: They can't be lumped together like a history text –
They are letters of love, profound teachings of the
fire that is never consumed –
Jesus: You will see with the light of 7 suns, unless you bury
your head in the sand, listen to satan and
think you in your pride know it all.
You do not even comprehend a speck of My love
for you and yet I try to teach you because I love
you so much –
Prideful men making others suffer offends Me so
much –
I watch their hatred and they weave their
own web of destruction –
The men in hell – put themselves there by
how they lived their lives –
I warned and warned, I sent people to them
and in their pride they would not answer –
Your eyes are given light to see, I
give you gifts, I love you, I want
you with Me forever in heaven
I give you glimpses of the big picture –
I teach you about Myself and My love and how
to live
I am God, I give you Myself in the Eucharist
I give you the sun lit day, the beauty of a
child, I give you insight into the hidden
mysteries –
You can see through My eyes or cover
your eyes and bury your head in the
sand and like a stubborn child say no
Jesus: I am the most perfect Man.
I came to earth to teach
you about being
likened to Me –
My gift is Myself –
I spent My life –
You are to be united to the
Holy Sacrifice of the
Mass in self-less
offering –
in purity –
giving yourself –
doing the Father's will –
At the baptism at the
Jordon
He said
"This is My beloved
Son in whom I am
well pleased"
Do you see the Transfiguration?
My Father said
"This is My Beloved Son
in whom I am well
pleased –
Listen to Him" –
You are to follow My
teachings in between –
being more and more in
My image and
likeness –
Are you meek and gentle
in heart?
Are you loving as I
told you about love?
Do you walk in the truth?
The Father said
"This is My beloved
Son in whom
I am well
pleased."

Please pray for Gene, Dan, Beth, Doris,
Amanda, Betty, Adeline, Jimmy, Andrew,
Monsignor and all the people.
For a limited time only

24" Pilgrim Virgin Fatima Statue without crown
w/glass from image face

Extended Sale -

$175 plus shipping

while supplies last

Get a canvas print of Mary's image with
a sliver of glass and a little bottle of
Jesus and Mary water.

The glass will be fixed behind the
back of the picture.

Cost — $200.00

Call Rosie

1-888-211-3041
Books written by the cofounder of Shepherds of Christ Ministries
Mass Book
A Journey Into the Heart of Jesus - Author: Rita Ring. Discerned by: Fr. Edward J. Carter S.J. Imprimatur
$ 12.00 plus postage

Mass Book, by Rita Ring: Many of the entries in the Priestly Newsletter Volume II from a spiritual journal came from this book. These entries
are to help people to be more deeply united to God in the Mass. This book is available in English and Spanish with the Church's Imprimatur.
$12
Rosary Meditations for Parents and Children, by Rita Ring, Short Meditations for both parents and children to be used when praying the
rosary. These meditations will help all to know the lives of Jesus and Mary alive in their Hearts. Available in both English and Spanish with
the Church's Imprimatur. $10
God's Blue Book I
Teachings to Lift You Up. Author: Rita Ring. Discerned by: Fr. Edward J. Carter S.J.
$ 10.00 plus postage

God's Blue Book I by Rita Ring. Open Anywhere — This book will change your life. These are beautiful love letters to us from Jesus. A million books have been printed and circulated. Jesus loves us so much — He wants a personal relationship with us — He wants us to go to the Eucharist and be with Him before the tabernacle. $10
God's Blue Book II
The Fire of His Love. Author: Rita Ring. Discerned by Fr. Edward J. Carter S. J.
$ 10.00 plus postage

God's Blue Book II by Rita Ring. Letters from Jesus about His on fire love — Jesus wants this great intimacy with us — On fire love — Personal love letters from Jesus about the love of His Heart — A book on surrender Fr. Carter said! $10
God's Blue Book III
Love God, Love One Another. Author: Rita Ring. Discerned by Fr. Edward J. Carter S.J.
$ 10.00 plus postage

God's Blue Book III by Rita Ring. Fr. Carter's favorite book — It is about loving and forgiving each other — Being pure in heart — A book for unity in family, community, in life!! $10
God's Blue Book 4
The Love of the Hearts of Jesus and Mary Author: Rita Ring
$ 5.00 plus postage

God's Blue Book IV by Rita Ring. This book is about the love Jesus has for Mary and Mary has for Jesus and Jesus and Mary have for us — It is truly the Love of the Two Hearts. Mary appeared every day at the Holy Spirit Center — Fr. Carter was there. Mary's first apparition July 5, 1994. $5
God's Blue Book 5
So Deep Is the Love of His Heart. Author: Rita Ring.
$ 5.00 plus postage

God's Blue Book V by Rita Ring. Jesus wants to be the bridegroom of our soul — He is our beloved — Jesus tells us about pure love — how we are to be pure of heart and love God and love others. It is a must, to hear about love from Jesus — Jesus is love — $5
God's Blue Book 6A by Rita Ring. Rosaries from Their Hearts during apparitions. Jesus and Mary appeared every day and I received rosaries from Them and They were transcribed from a tape. Also messages of love from Jesus on days of January, 1995 — About Baptism — writings from Fr. Carter and the Scriptures. $10
God's Blue Book 6B by Rita Ring. Jesus and Mary appeared every day in February, 1995 — So beautiful — transcribed from a tape — the Stations, 7 Sorrows, prayers in the Prayer Manual, the Holy Spirit Novena Book and the Song Book. Pure love — loving and forgiving — a book about Jesus' love, baptism, grace and Fr. Carter's Newsletter. $10

Rosaries from the Hearts of Jesus and Mary Book 1. Mary appeared in Clearwater December 17, 1996 in rainbow color and these rosaries left the printer the same day from Apparitions of Jesus and Mary — transcribed from a tape. $10
Blue Rosary Book
Rosaries From the Hearts of Jesus and Mary - Volume II
$ 12.00 plus postage

Rosaries from the Hearts of Jesus and Mary Book 2. This is a book of so many rosaries - transcribed from a tape. So many beautiful rosaries. pages $12
Short Rosary Meditations for the Elderly, Ill and Homebound. This book is so important with pictures they can open it and lay it on their laps and pray the rosary. $10
Messages From Jesus
Given by Jesus to His Messenger Author: Rita Ring. Discerned by: Fr. Edward J. Carter S.J.
This book is 8 1/2" by 11" and you can open it up and sit it on your lap.

$ 10.00 plus postage

Messages for the Elderly, Ill and Homebound. This is a big book of loving messages for nursing home people and homebound from Jesus and Mary — Their lives are so important — united to the Mass offering up their suffering, their lives for the souls of this earth. $10
Daily Messages from Heaven. First book of Daily Messages. $10
Color the Lives of Jesus and Mary. Volumes 1 through 7. Coloring books and meditations for grade school children and others on the mysteries of the rosary - really good. $5 each.
Coloring the Lives of Jesus and Mary Books 6 and 7
Mysteries of Light
$ 5.00 each plus postage

Color the Lives of Jesus and Mary. Volumes 6 through 7. Coloring books and meditations for grade school children and others on the mysteries of the rosary - really good. $5 each.

God's Blue Book I on CD, Disk #1
God's Blue Book I, Disk #1 Read by author: Rita Ring. Discerned by: Fr. Edward J. Carter S.J.
$ 10.00 plus postage