China Retreat
October 10th - 13th

Mass October 11th - 11:00 am
October 12th - 12 noon
Pray for Fr. Joe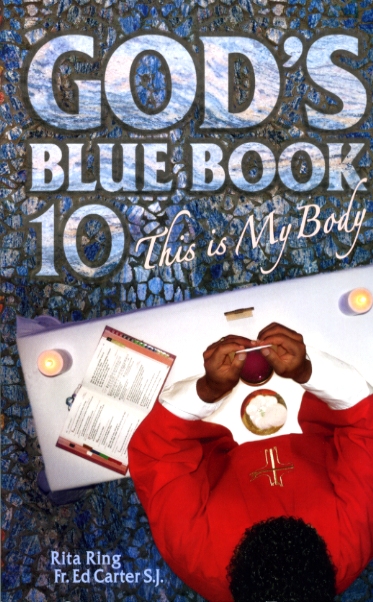 Introductory Price $5.00 plus postage
Call Rosie
1-888-211-3041

October 10, 2013
R. Balance - between inner self
and outer self –
Inner life must be rooted in Him –
Inner life is Christ's life in us –
Being graced filled
Rooted in love –
Going out of oneself to
water the earth –
to give light –
to give love –
Presence – knowing God lives
in our graced, baptized,
soul.
In baptism - we receive a sharing
in His life
Our knowing and loving capacity
is elevated
We were created to know, love
and serve God –
So it is a capacity to develop –
to be more loving, to
know God more and more.
We have not arrived – our whole
life is to learn about God –
to learn to love God –
to know Him, not like a
book – in an intimate
loving, spousal relationship
Always seeking deeper purity
to be united deeper to God –
The Source, our treasure for
going out is in this
intimacy with God –
purity in the interior life,
purity in the interior offering
united to the Mass –
in Mary's pure and Immaculate
Heart –
Being more and more what God
intended us to be –
Pure and more spot-less like
Mary – she is our model –
She is that gateway to lead
us to Jesus –
We are disciples always learning
to love, always being
focused on doing His will –
love upon love –
Lavishly outpouring our love
upon God and others – loving
ourselves as God made us
precious – an instrument of love –
Teach me to imitate Mary on
the putting on of Christ –
Storehouse - inside of us –
our hearts –
Jesus appeared August 12th - pointing
to His Heart - rubbing
it underneath it
Moving from the center, our
hearts - out into the world –
Seeing outward –
Seeing others –
Being a light –
Not giving satan and his evil
ways any place in our hearts –
Praying to God for the increase
of the virtues of faith, hope and love –
Pray for an increase of love –
Pray to be like the Heart of Jesus –
Song: Give me Your Heart, oh Jesus
Give me a Heart like Yours
Teach me to love through
Your Heart –
Dwelling in the Heart of Jesus –
Autumn is a time of love –
for we see before winter
the beauty of our life –
Our hearts growing more and
more in the capacity to love –
even though our bodies may
be older and less viable –
our hearts, our souls more
beautiful –
The beauty of a soul filled
abundantly with His grace –
Jesus: I give you this moment
to grow in your capacity
to know Me and My intimate
love –
My love letters - so you know
My love for you –
So you know you must seek
God's will –
seek to love and do God's will –
love God's will –
embrace the Divine will of God –
not turn in rebellion from
My will for you –
Foolish men to abandon
God's will –
My will is for you to be so
beautiful in the Autumn
of your life –
Satan would have the world
put away the wisdom
of the elderly –
Satan is a thief and a liar –
he wants the baby the
second it is born –
Satan attacks children that
need to know and practice
obedience –
Satan wants rebellion –
He says to them press on parents –
parents be busy (computers,
television, sports, money etc.)
and babies raise yourselves
in the ways of the world –
Seek foolish pleasures parents
and children –
Parents and children pray the rosary
give them the Parents and
Children's Rosary Book –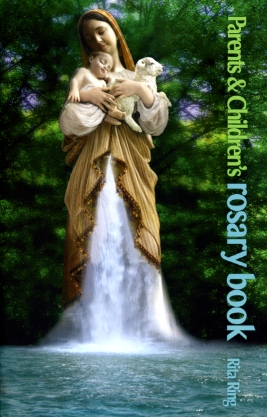 Jesus: Parents take your children to
Mass, to Adoration –
The family that prays
together - stays together –
Consecrate yourselves, your
family to My Sacred heart and
Mary's Immaculate Heart –
Consecrate your families,
your homes to My Sacred Heart
and Immaculate Heart –
Say these prayers at home

| | | | | | |
| --- | --- | --- | --- | --- | --- |
| | Espaρol | Franηais | Portuguκs | Italiano | Polska |
Jesus: Spread these prayers with the
statues –
Put pictures of My Sacred Heart and Mary's
Immaculate Heart in your homes –
Say the prayers and the rosary
in your homes –
I give you the sun and I give
you the mud –
The sun is too bright to look
at for your eyes here
below –
This tells you - you could not
even see My light –
know My splendor –
You need to be pure –
You need to be in
heaven to know the
real splendor –
Your life is to prepare for
this –
In heaven, if you go to heaven,
will be full of grace –
In heaven you will know Me –
In heaven you will see Me –
In heaven you will have
the beatific vision
be embraced by the
Trinity –
But here I enlist your
help – to love God and
others as yourself –
Song: Come with Me into the Fields
Jesus: Come with Me into the
fields of your lives –
I love you, I love you, I love you.
Pray the 6:20 Prayers and receive
blessings –
Prepare for the Mass –
Long to go to Mass
Don't be in a hurry –
this world is in such
a hurry –
Where are you going –
Look through the eyes of love –
See as I want you to see –
through pure eyes of love –
I love you, I love you, I love you –
Love your brothers, it pleases
your heavenly Father –
Pray for healing in body, mind
and soul –

Matthew 11: 25

At that time Jesus exclaimed, 'I bless you, Father, Lord of heaven and earth, for hiding these things from the learned and the clever and revealing them to little children.
Jesus: Circulate these messages of My love –
Unless the messages of My love
are circulated in the Church
the bloodshed will continue.
Excerpt from the Holy Spirit Novena
Prayer for Strength and Light

We adore You, oh Holy Spirit. Give us strength, give us light, console us. We give ourselves entirely to You. Oh Spirit of light and grace, we want to only do the will of the Father. Enlighten us that we may live always in the Father's will.

Eternal Spirit fill us with Your Divine Wisdom that we may comprehend more fully insight into Your Divine Mysteries.

Give us lights, Oh Holy Spirit that we may know God. Work within the heart, the spiritual womb of the Virgin Mary, to form us more and more into the image of Jesus.

Prayer to Be One with God, Father, Son and Holy Spirit

We long for You, Oh Spirit of Light, we long to know God, we want to be one with Him, our Divine God. We want to be one with the Father, know Him as a Person most intimately. We want to know the beloved One, the Sacred Heart of Jesus, and live and dwell in Him at all times, every moment of our lives. We want to be one with You, Oh Spirit of Light, that You move in us in our every breath.

Prayer to Be One in Jesus

Let us experience life in the Sacred Heart of Jesus, so we can say as Saint Paul, "I have been crucified with Christ and yet I am alive; yet it is no longer I, but Christ living in me...." Let us live, united to the Mass, all through the day being one in Him. Let us be able to love and know in this elevated state of oneness with our God. We long for Thee, oh beauteous God, we love You, we love You, we love You. We praise You, worship You, honor You, adore You, and thank You, our beloved God, Father, Son, and Holy Spirit.
end of excerpt
Song: Come with Me into the Fields
Excerpt from the Holy Spirit Novena

Prayer to Dwell in the Hearts of Jesus and Mary

We seek to be one in God, to live and dwell in the Hearts of Jesus and Mary, our little heaven on earth, to experience life in the all perfect, pure, sinless heart of our Mother. We want the Holy Spirit to move in us and to be united to Jesus as the Bridegroom of our souls and be a most perfect sacrifice offered to the Father at every moment as we unite in the Holy Sacrifice of the Mass around the world to help in the salvation of souls.

Prayer for the Holy Spirit and His Gifts

Come Holy Spirit, come, come into our hearts, inflame all people with the fire of Your love.

Leader: Send forth Your Spirit and all will be reborn.
All: And You will renew the face of the earth.

We pray for the seven gifts of the Holy Spirit, we ask for perfection in our souls to make us holy, holy souls likened to God.

Dear Holy Spirit, we give ourselves to You soul and body. We ask You to give us the Spirit of Wisdom, Understanding, Counsel, Fortitude, Knowledge, Piety, and Fear of the Lord.

Prayer for the Word Alive in Our Hearts

We know, dear Holy Spirit, the Word in His human nature was brought forth within the womb of the woman. We pray that His word will be brought forth in our hearts as He lives and dwells in us. We want the incarnation to go on in our lives. Dear Holy Spirit, work in us.

Little Prayers to the Holy Spirit

Dear Holy Spirit, help us not to be ignorant or indifferent or weak, help us to be strong with the love of God.

Dear Holy Spirit, please pray for our needs for us.

Dear Holy Spirit, help us to respect God and to avoid sin. Help us to live in the Father's will.

Dear Holy Spirit, help us to keep Your commandments and to respect authority. Help us to love all things as You will us to love them. Help us to want to pray and always serve God with the greatest love. Help us to know the truth. Help us to have the gift of faith, hope, and love. Help us to know what is right and what is wrong.

A Prayer for Intimacy with the Lamb, the Bridegroom of the Soul

Oh Lamb of God, Who take away the sins of the world, come and act on my soul most intimately. I surrender myself, as I ask for the grace to let go, to just be as I exist in You and You act most intimately on my soul. You are the Initiator. I am the soul waiting Your favors as You act in me. I love

end of excerpt
Sing: Take Lord Receive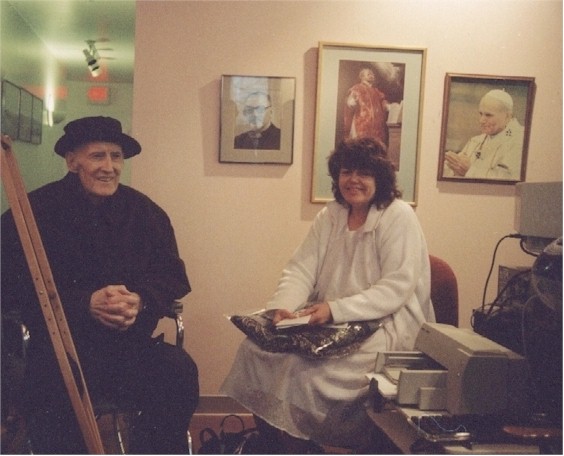 4 days before Fr. Carter's death
Soul of Christ

Soul of Christ, sanctify me
Body of Christ, save me
Blood of Christ, inebriate me
Water from the side of Christ wash me
Passion of Christ, strengthen me
O good Jesus, hear me
Within Thy wounds hide me
Permit me not to be separated from Thee
From the wicked foe defend me
at the hour of my death call me
and bid me come to Thee
That with Thy saints I may praise Thee
For ever and ever. Amen.
Spiritual Communion Prayer
Dear Jesus – we want to make a spiritual
communion, we cannot receive You
now, but we want to know Your
presence deep in our heart –
deep in our soul – Oh God fill us
with Your presence that we can
just focus on You and Your love
for us now – Love deep in us –
Oneness with You –
Quiet surrender to be alone in
this moment with You in our heart
in deep love –
We love You so much our beloved
God –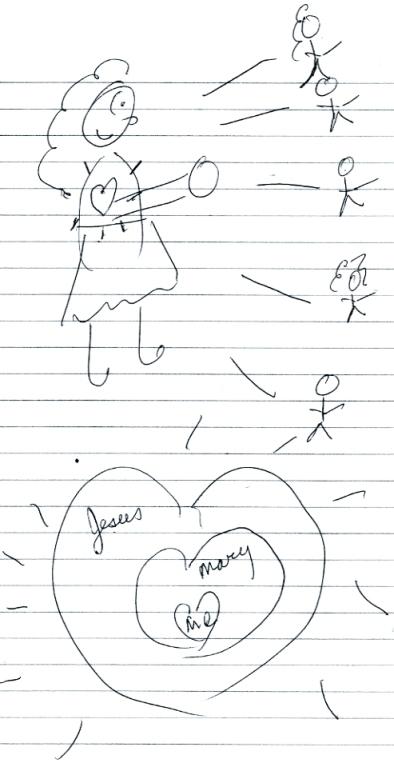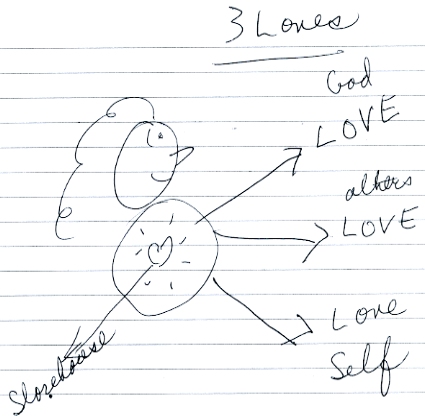 Jesus: Pray as a body together –
praying the Holy Spirit to fill
you – keep you united
R. We consecrate the Movement,
ourselves, the world,
the Church to the
Sacred Heart and Immaculate Heart
(as far as we are able)!
We join in one mind and one
heart –

From the Jiffy Sheet
Dear Father in the name of Your Son Jesus, in the Holy Spirit, through the powerful intercession of the Virgin Mary, with all the angels and the saints and the souls in purgatory, we join in one mind and one heart and ask the Holy Spirit to come to all the world in a special way, especially to our priests. We pray all prayers for the priests and the renewal of the Church and the world and for the Shepherds of Christ intentions. By the precious Body and Blood of Jesus we cast out Satan far from this place, our families, the Shepherds of Christ Movement, Our Lady of the Holy Spirit Center, the Church and the world. We ask the Blood of Jesus be spread on us, the Shepherds of Christ Movement, Our Lady of the Holy Spirit Center, the Church and the world. We beg for grace and mercy for the world and wish to make reparation to the Hearts of Jesus and Mary. We give our hearts to Jesus and Mary with all gathered here in love. We wish to be forgiven for offending one another. We love You God, help us.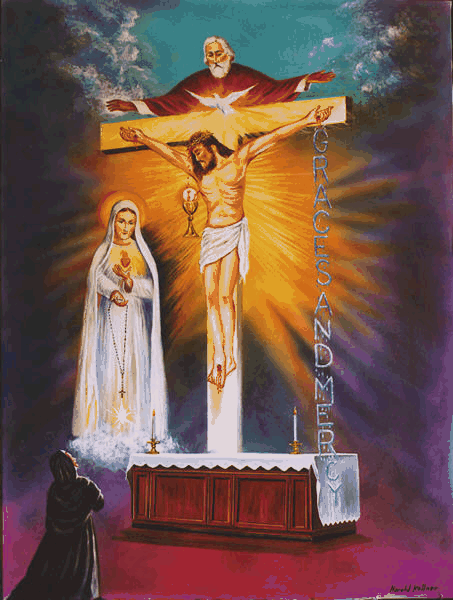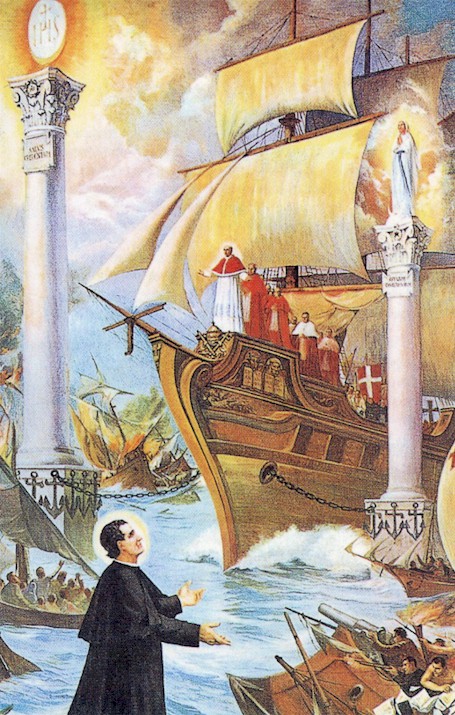 Song: A Song from Jesus
Song: I Love You Jesus
Jesus: Let go of impure waste –
DUMP the waste
Be pure –
Pray to be holy
Sing: Holy Is His Name
Play Ave Maria
Ten Hail Marys
Holy Spirit Prayer

Come, Holy Spirit, almighty Sanctifier, God of love, who filled the Virgin Mary with grace, who wonderfully changed the hearts of the apostles, who endowed all Your martyrs with miraculous courage, come and sanctify us. Enlighten our minds, strengthen our wills, purify our consciences, rectify our judgment, set our hearts on fire, and preserve us from the misfortunes of resisting Your inspirations. Amen.
Hail Holy Queen
Hail Holy Queen, Mother of mercy, our life, our sweetness, and our hope. To you do we cry, poor banished children of Eve. To you do we send up our sighs, our mourning, our weeping in this vale of tears. Turn, then, most gracious advocate, your eyes of mercy toward us and after this, our exile, show unto us the blessed fruit of your womb, Jesus, O clement, O loving, O sweet Virgin Mary
Sing: Immaculate Mary
Sing: Hail Holy Queen
Say Memorare
From the Priestly Newsletter 2000 - Issue 3
The Holy Spirit and Mary
The late Archbishop Luis M. Martinez of Mexico strikingly speaks of the ongoing cooperation of Mary with the Holy Spirit regarding the reproduction of Jesus within us: "Christian life is the reproduction of Jesus in souls…

"Now, how will this mystical reproduction be brought about in souls? In the same way in which Jesus was brought into the world, for God gives a wonderful mark of unity to all His works. Divine acts have a wealth of variety because they are the work of omnipotence; nevertheless, a most perfect unity always shines forth from them because they are the fruit of wisdom; and this divine contrast of unity and variety stamps the works of God with sublime and unutterable beauty.

"In His miraculous birth, Jesus was the fruit of heaven and earth…The Holy Spirit conveyed the divine fruitfulness of the Father to Mary, and the virginal soil brought forth in an ineffable manner our most loving Savior, the divine Seed, as the prophets called Him…

"That is the way He is reproduced in souls. He is always the fruit of heaven and earth.

"Two artisans must concur in the work that is at once God's masterpiece and humanity's supreme product: the Holy Spirit and the most holy Virgin Mary. Two sanctifiers are necessary to souls, the Holy Spirit and the Virgin Mary, for they are the only ones who can reproduce Christ.

"Undoubtedly, the Holy Spirit and the Virgin Mary sanctify us in different ways. The first is the Sanctifier by essence; because He is God, who is infinite sanctity; because He is the personal Love that completes, so to speak, the sanctity of God, consummating His life and His unity, and it belongs to Him to communicate to souls the mystery of that sanctity. The Virgin Mary, for her part, is the co-operator, the indispensable instrument in and by God's design. From Mary's maternal relation to the human body of Christ is derived her relation to His Mystical Body which is being formed through all the centuries until the end of time, when it will be lifted up to the heavens, beautiful, splendid, complete, and glorious.

"These two, then, the Holy Spirit and Mary, are the indispensable artificers of Jesus, the indispensable sanctifiers of souls. Any saint in heaven can co-operate in the sanctification of a soul, but his co-operation is not necessary, not profound, not constant: while the co-operation of these two artisans of Jesus of whom we have just been speaking is so necessary that without it souls are not sanctified (and this by the actual design of Providence), and so intimate that it reaches to the very depths of our soul. For the Holy Spirit pours charity into our heart, makes a habitation of our soul, and directs our spiritual life by means of His gifts. The Virgin Mary has the efficacious influence of Mediatrix in the most profound and delicate operations of grace in our souls. And, finally, the action of the Holy Spirit and the co-operation of the most holy Virgin Mary are constant; without them, not one single character of Jesus would be traced on our souls, no virtue grow, no gift be developed, no grace increased, no bond of union with God be strengthened in the rich flowering of the spiritual life.

"Such is the place that the Holy Spirit and the Virgin Mary have in the order of sanctification. Therefore, Christian piety should put these two artisans of Christ in their true place, making devotion to them something necessary, profound, and constant." 18

---

NOTES:

18. Archbishop Luis M. Martinez, The Sanctifier, op. cit. pp. 5-7.
Sing: St. Theresa Song
Song: Prayer of St. Francis
Song: Let There Be Peace on Earth

Give what counts this Christmas
Call Rosie 1-888-211-3041
Give a beautiful gift to a friend
| | | | |
| --- | --- | --- | --- |
| Blue Book 1 | Blue Book 2 | Blue Book 3 | Blue Book 4 |
| Blue Book 5 | Blue Book 6A | Blue Book 6B | Blue Book 6C |
| Blue Book 7 | Blue Book 8 | Blue Book 9 | Blue Book 10 |
God's Blue Book 1, 2 and 3 - $25 plus postage
God's Blue Book 4 and 5 - $8.00 plus postage
God's Blue Book 6A, 6B, 6C - $13.00 plus postage
God's Blue Book 7, 8, and 9 - $13.00 plus postage
God's Blue Book 10 - $5.00 Introductory Price
Blue Book
CD's - $2.00 plus postage
Give a beautiful gift to a family
Special sale statue with glass
15" Pilgrim Virgin Fatima
12" Infant of Prague
11" Our Lady of Fatima
12" Our Lady of Guadalupe
$50 plus shipping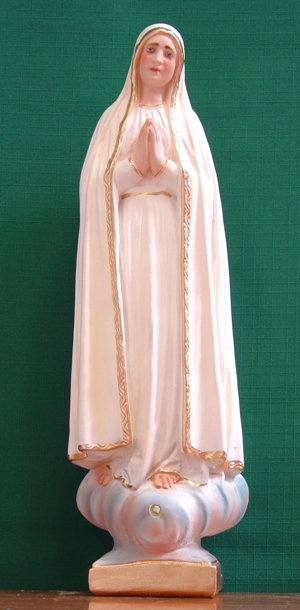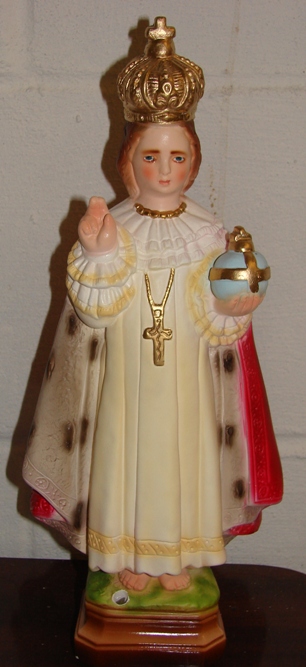 18" Pilgrim Virgin Fatima
$75 plus shipping (crown not included)
12" Our Lady of Lourdes - $70
12" Sacred Heart of Jesus - $100
Holy Family statue is $125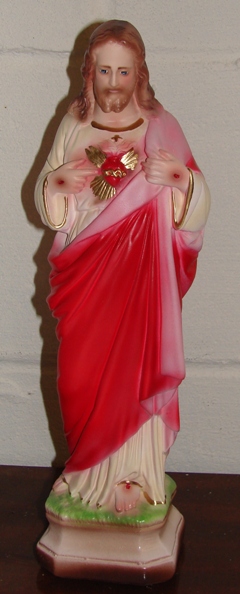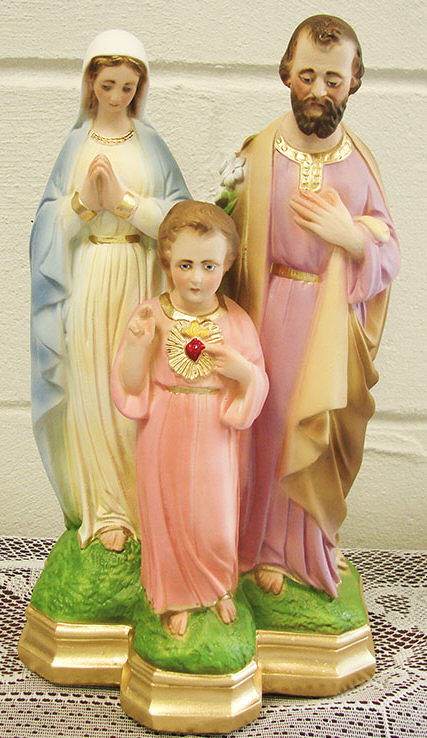 27" Statue of Our Lady of Fatima
$175 plus postage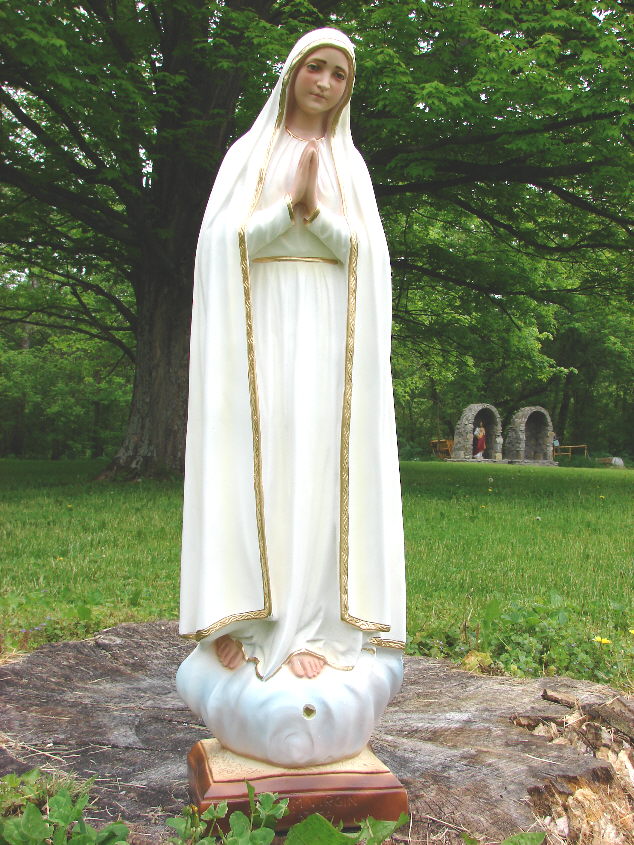 Get a canvas print of Mary's image
with a sliver of glass and a little
bottle of Jesus and Mary water.
The glass will be fixed behind the
back of the picture.
$200.00 plus postage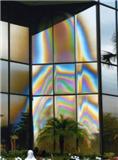 Dan called and gave the report to me, when I hung up I saw this rainbow and took a picture for him.