Pray for Fr. Joe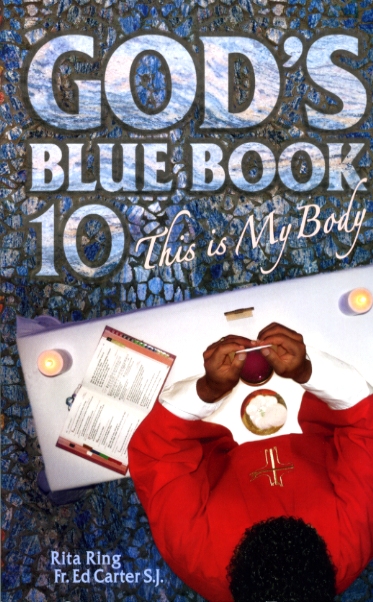 $4.00 plus postage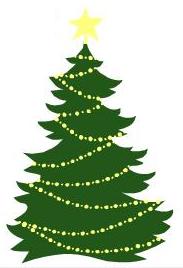 Big Sale for Christmas
Give the gifts that count.
plus postage
Call Rosie
1-888-211-3041
Check after message


Fr. Carter -

Tell My People

$5.00
Response to God's Love
$8.00
Response in Christ
$8.00

God's Blue Books IV, V, VIA, B, C; 7, 8, 9, 10

$4.00 each
Old Mass Books with the Imprimatur
$2.00
New Mass Book with Imprimatur

$8.00

New Parents & Children's Book w/Imprimatur
$8.00
Fr. Joe's Cycle A, Steadfast to the Sun
$5.00

Fr. Carter's Priestly Newsletters

Book II
$6.00
Given October 19, 2013
R. In reading the Blue Book 11 Book, I keep
hearing Jesus say – our hearts will not be close
to His if we are divided. Many times satan comes
when we are bored or lonely or we know someone
that is close to us is having fun with someone
else and satan tempts with "pity-pot" thoughts,
jealous thoughts, blaming some other person for
our own loneliness. This thinking can start division
in our hearts just because we gave into satan's
temptation from our own jealousy or loneliness.
God has blessed us abundantly. If we are lonely
or bored when someone is doing God's will – we
would be better off looking at what God wants
us to do, in focusing on Him, rather than
starting division with someone we love
because they are doing God's will somewhere else.
Reactors - say - if I feel bad it's your fault.
We have a past full of disappointments, failed
relationships, hurting childhoods and
in not focusing on Jesus as the one we need
to stay one with and focusing on loving those
we miss – we can start problems because of
jealousy and anger and boredom where somebody
never even offended us.
Babies cry when Mothers leave many times –
Adults must learn to be consistent Jesus says –
doing God's will - not turning relationships into
slavishly - dependent relationships where
we ever give into satan's temptations to divide
us from people we love.
In reading the Blue Book we are to try to live
it – focus on not thinking dividing thoughts
because we, ourselves, feel sad or alone or bored.
Do we really try to live the Blue Book - to be
people of peace - loving God first above all
things and wanting His will above all things.
In this lies peace and joy and harmony.
Living the Blue Books mean listening to Jesus and
putting it into practice - not merely saying –
don't be divided and then thinking dividing thoughts
where there is no reason for division, but our
bad thinking patterns, being bored and blaming
somebody else to get excitement and negative
energy.
Jesus came a little humble Baby in a stable.
Who are we, after all we've been given to
be angry and want more and more while we don't
really seek to live to love - consistently - Can
we allow others to go in and out of doors
and still remain united in love, or do we want
slavishly dependent relationships.
We were called to learn to be like Jesus. Are
we loving like Jesus? Are we working on being
loving and not dividing in our hearts like
it says in God's Blue Book. Are we growing
more and more in the image and likeness of Jesus
and living the Blue Book messages in our lives –
listening to Jesus and not giving into vices, bad
habits of dividing with others for no reason,
just some thoughts and temptations satan
used in our heads to get us to divide.
Satan uses circumstances optimally - tired,
hungry, periods away. (Is this being like Jesus,
that is dividing because we act like a 2 year old
whose Mother just left.)
Jesus loved the men who whipped Him.
Jesus loved - always loved –
Satan wants people who have no problems
to start disharmony that leads to division,
because they are angry and bored and
miserable themselves. We need to ask
"Would Jesus be this way?" Am I like Jesus?
Am I loving?
Do we really live what Jesus says in the Blue Books?
Or do we read what Jesus says and just do
the same thing? Jesus has a gentle Heart.
Jesus tells us to trust in Him. Trusting is
a process we practice, we do it one step
at a time. We have a hard thing to do,
we are anxious, we have to wait –
We can pray and wait on things we can't
change and say, Jesus I trust in you. And
trust in Jesus. Jesus tells us in the Blue
Books, our very hairs are counted – He
tells us to trust in Him.
Do we pray when we don't know what
to do and trust in Jesus and wait on the
Lord?
Our hearts, Jesus says, is our treasure chest,
unless we decide to let it be filled with anger
and coldness and hatred.

From Blue Book 12 - July 5, 1996 Rosary - Birth of Jesus
5. R. Within the heart is found many treasures and in the heart of many is found much anger and coldness and hatred. The key to opening our hearts is to look at all the unforgiveness, bitterness and anger that we harbor for our brother. God is love. To unite to love itself, the hearts must be pure without anger and hatred.