Mary has requested that the daily message be given each day to the world. It is read nightly at the prayer service from her Image Building in Clearwater, Florida, U.S.A. This is according to her request. All attempts will be made to publish this daily message to the world at 11 p.m. Eastern time, U.S.A.

---

We acknowledge that the final authority regarding these messages rests with the Holy See of Rome.

---
---
A Prayer for Intimacy with the Lamb, the Bridegroom of the Soul

Oh Lamb of God, Who take away the sins of the world, come and act on my soul most intimately. I surrender myself, as I ask for the grace to let go, to just be as I exist in You and You act most intimately on my soul. You are the Initiator. I am the soul waiting Your favors as You act in me. I love You. I adore You. I worship You. Come and possess my soul with Your Divine Grace, as I experience You most intimately.
---
Messenger: Include Our Lady of the Holy Spirit Center in 6:20 prayers.
---
Messenger: Please pray for 4 urgent intentions!
---
Messenger: Please pray for the healing of Father Carter through the intercession of Our Lady of Clearwater.
---
A Rosary for Healing or for Someone with Cancer.
On one Hail Mary bead or as many as you desire, say: (this is given for Fr. Carter, you can replace your loved one's name).
May God heal Fr. Carter through the intercession of Our Lady of Clearwater in union with the Mass and all the Masses being celebrated around the world.
Pray the Hail Mary or Hail Mary's then pray this after the Hail Mary.
May the cancer be uprooted and thrown into the sea.

We believe with all our hearts.
After the Glory Be— pray the following petition.
May Fr. Carter be healed through the intercession of Our Lady of Clearwater if it be the holy will of God.
Note: You can look at Mary on the image rosary while you pray this rosary.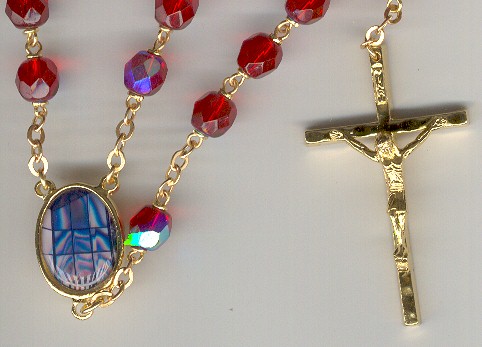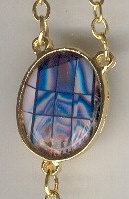 ---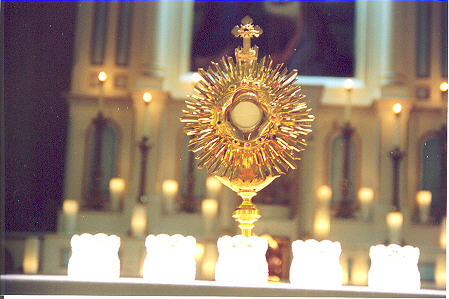 Excerpt from Apostles Manual, pp. 34-36
March 26, 1996
Message given through Rita Ring

Messenger: I came to All Saints Church before a beautiful Monstrance of gold that contained Our beloved Savior. He was adorned in light, the altar beneath shone with the brightest light and the cross behind was entirely silhouetted with the same celestial light. I was overwhelmed with the presence of God and cried deeply from the awe of it all.

To be so aware of the Almighty God truly present in His splendor and glory--to know the presence of God, to see the glistening of the gold and the light and reflection of the cross behind Him--my beauteous love--words do not exist to describe the rapture of a heavenly embrace! I cry because of the immense awe within my being to know Him. God truly present in His majesty and glory and oh, God, I behold the presence of a heavenly court. You opened wide the heavens and lifted up the veil and I knew You in Your splendor and glory. I behold God, Father, Son, and Holy Spirit.

"I am the Way, the Truth and the Life." He is the Almighty God. He shows us the celestial lights with which He will light this earth. Many must surrender their hearts to His Heart and Mary's heart. It is in surrendering, the Spirit will move in the hearts of men and the light of God will shine on the darkened earth. Not with a light that you comprehend, but a light that is divinely granted--a light beyond all lights, a vision beyond all visions. It takes the surrender of minds and hearts to God. The Spirit cannot move in us when we are in control. Surrender and give Him our heart and He will make us fishers of men.

We are His apostles in the Shepherds of Christ Movement. He is sending us out into the world to light the hearts with His burning love. We are chosen by Him and He is giving us abundant graces to grow in our union with Him. He will light this world with His burning love. Our hearts must be open. We must surrender and let go and reach beyond the senses, reach with our hearts. Pray for faith, pray for the vision of God.

Note: I cried all through this writing, having the presence of God and being in great ecstasy to behold Him. May God touch your heart and may His Spirit move within you. May you be filled with the grace of God to surrender and let Him accomplish a great work within you.

And I was filled on high with His miraculous light and He reached down and spoke within me. I was filled as never before and knew the presence of God, Father, Son, and Holy Spirit.

Note: As I finished, the bells at All Saints Church rang at 9:00 A.M. As I began to experience the immense splendor, the bells of 8:00 rang. Words do not express anything that I saw or experienced or know from this ecstasy. This was the greatest and the first of three visions, which defined clearly to me our role in the Shepherds of Christ Movement. Jesus defines clearly the role of Fr. Carter in this great mission given to him by the Father.

For Fr. Carter from Jesus:

To him who has eyes to see, they will see - not with earthly vision, but with the eyes of faith, and to him who has ears to hear, he will hear with the fluttering of the Spirit moving within him.

I am the Way, the Truth, and the Life. I am the Almighty God. I say to the rocks to fall and they fall and to the grass, grow, and it grows, and to the sun, shine, and it shines. I give to you My love in these letters. Filled with My love, you will conquer this earth, not with weapons and powder or force, but with fires of My love. The fire will wipe out the hatred in the cold hearts and the earth will be covered with My celestial light. The earth will rock and I will appear in the heavens adorned in power and glory and the contrite hearts will be saved. I came to separate the sheep from the goats, the light from the darkness. I come and no one pays Me heed.

To you, My beloved son, Father Carter, I have sent you on a mission to spread this fire that will cover this earth. The hearts of men will turn from their sick and desolate ways to hearts gentle as a little lamb.

There will be one flock and one Shepherd and My staff will rule over all. Hearts consecrated to Our Hearts will lead the light across the earth. This light will be a light of intense brightness, brighter and hotter than any light from a flame. It will be the fire of God's love. The Spirit will move in the hearts of all consecrated to My Heart, and you will know how fire truly spreads, for the love of God is a fire. It is vibrant. It is encompassing. It is smoldering, burning deep within and speedily spreading on the outside. No fire on this earth can ever describe the burning embers that burn from the Sacred Heart of Jesus. No fire burns like the fires coming from My Heart and hearts filled with the love from the Sacred Heart of Jesus.

I have written your name, Fr. Carter, in My Heart, never ever to be blotted out and this earth will be renewed with the fire of God's love through you. You are My beloved priest-son, forever, according to the order of Melchizedek. Most holy and most sacred are your hands that consecrate the Host and write My precious newsletter for My beloved priest-sons. You are never unguarded. You are held within the deepest chamber of My Heart, and you will spread My love to the priest-sons of this earth.

I am Jesus. You will spread My love to all souls on this earth. I love you with the tenderest burning love. I am Jesus, your beloved Savior.
(End excerpt from Apostles Manual, pp. 34-36)
---
Mass Book II Entry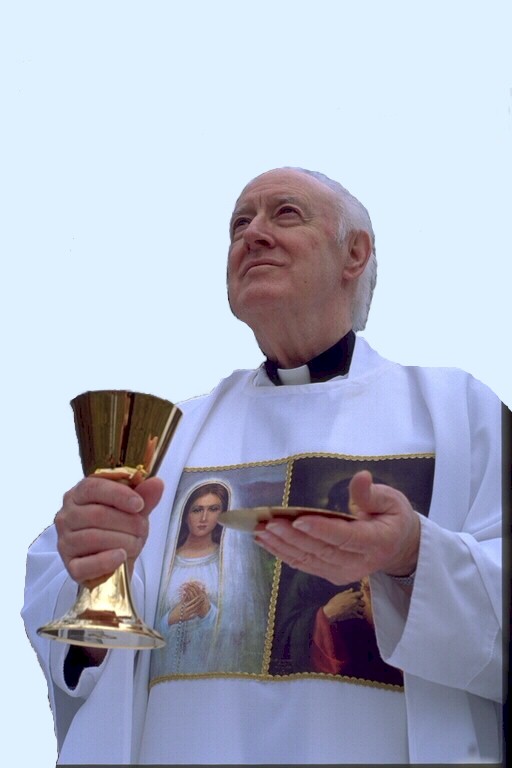 Through Him, With Him and In Him
---
Excerpt from March/April Priestly Newsletter 1996
Jesus in His Paschal Mystery
| | |
| --- | --- |
| "I am the good shepherd: the good shepherd is one who lays down his life for his sheep. The hired man, since he is not the shepherd and the sheep do not belong to him, abandons the sheep and runs away as soon as he sees a wolf coming, and then the wolf attacks and scatters the sheep. This is because he is only a hired man and has no concern for the sheep. I am the good shepherd. I know my own and my own know me, just as the Father knows me and I know the Father. And I lay down my life for my sheep." (Jn 10:11-15) (1). | |

| | |
| --- | --- |
| | He hung upon a cross on a hill called Calvary. Death was near. How much Jesus had already suffered! He had been brutally scourged. Much of His sacred body was a bloody, open wound. He had been derisively crowned with thorns. In a terribly weakened condition, He carried the heavy cross to the hill of Golgotha. There He was stripped of His garments and mercilessly nailed to the cross. After all this brutal and agonizing suffering, Jesus finally died. |

Truly the Good Shepherd had laid down His life for His sheep. That magnificent Heart, overflowing with love for His Father and all of us, had beat its last.

On the third day, Jesus rose: "Destroy this sanctuary, and in three days I will raise it up! The Jews replied, 'It has taken forty-six years to build this sanctuary: are you going to raise it up in three days?' But he was speaking of the sanctuary that was his body, and when Jesus rose from the dead, his disciples remembered that he had said this, and they believed the scripture and the words he had said." (Jn 2:19-22).

Yes, the Good Shepherd died and rose for our salvation. Behold, the paschal mystery of Jesus!


---

Thoughts on the Paschal Mystery

The Church in her Good Friday and Easter liturgies has just recently presented to us the paschal mystery of Jesus-His death and resurrection-in a very special way. In saying this we must remember that each Mass of every day makes sacramentally present the death and resurrection of Jesus.

---

Thoughts on the Eucharist

The Eucharist is the chief source of growth in the spiritual life. We priests, called to have a special kind of union with Christ, should have a unique desire to grow in appreciation of the Eucharist. It is in the Eucharist that we unite with Jesus' paschal mystery in a special way. Here are some reflections on the Eucharist, Jesus' great gift of love to us:

_______________________________________


Pope John Paul II tells us: "The Church and the world have a great need of Eucharistic adoration. Jesus waits for us in the sacrament of love. Let us be generous with our time in going to meet him in adoration and contemplation that is full of faith and ready to make reparation for the great faults and crimes of the world. May our adoration never cease." (10)

_______________________________________


Archbishop Luis M. Martinez offers us these inspiring words: "If we could dispose ourselves at least to think about what He suffered for each one of us! Our souls are enveloped in His tenderness and in His pain. We are the fruit of His love and His martyrdom. We increasingly receive His gifts of all kinds. We receive them tranquilly, at times joyfully. But those gifts are marked with the blood of Jesus, the blood from His veins and from his Heart. In order that we might taste the least of His heavenly consolations, Jesus had to taste the gall and vinegar of interior desolation...

"Each communion we receive cost Jesus the sacrifice of Calvary...Holy Communion is a banquet from heaven prepared with the blood of Jesus and the bitterness of His Heart." (11)

---

1. Scriptural quotations are taken from The Jerusalem Bible, Doubleday & Co.
10. Pope John Paul II, "On the Mystery of and Worship of the Holy Eucharist", April 1980, as in Apostles of the Holy Spirit Bulletin, Winter 1995.
11. Archbishop Luis Martinez, Only Jesus, B. Herder Book Co., pp. 212-213.
(Excerpt from March/April Priestly Newsletter 1996)
---


---
| | |
| --- | --- |
| A Message from Jesus Our Spouse - | |
Your Bridegroom Waits for You (excerpt)

February 11, 1994 4:00 a.m.

Jesus speaks: My Heart is on fire with love of you. I give this to you in the Eucharist and in front of the tabernacle. I am there, Body and Blood, Soul and Divinity. Come and get your arms, get your supplies. You are going into battle in this world. You are battling evil and hate. You need your ammunition and it is found in Me. Come and I will give you your arms--My love.

Oh, how I love you. I ache in My heart for your love. You do not know how I ache to behold each of you. Please come. It is in the greatest love that I am locked up in the tabernacle. Come, please, I beg you. I love you. I want you to come. I am Jesus, Son of God and I am waiting for you this very day.

Come to Me and I will give you all you need. I love you. Jesus.

Do you know that I have all the power? Look at the earth, covered with ice. Do you control such things? Stopped dead in your tracks, are you? Do you still think you have control in your immobility?

What does it take to shake you in your comfort zone? Who will get the message to you? I am Jesus. I am God. God has all the power. Do you pray now in your idleness with this weather or do you busy your mind with more senseless tasks?

Oh, what do you need to turn you from your ways? I come and dwell in your midst and you ignore Me and look for other things to fill the weary soul.

Man, nothing fills your soul. I and I alone am what you seek. You look in all the wrong places and I wait for you in the tabernacle. If you knew of this unseen world! But you are blind and dumb and stay centered as if in a tunnel.

Pray for your sick brothers. They have been blinded by the world and numbed by the TV. Their hearts are cold and their heads are hot. Oh, what a sad state! Pray for them lest they lose their souls. This world is full of evil. Come to Me. Sit in silence and know My love. I am your refuge.

In My church, in front of My tabernacle, there is such peace and joy. I am your King. I am your God. I am your Lord. I am Who am. I am your all. Little ones, little ones, I lament the loss of your love. Come to Me and be wrapped in My arms. I love you. Alleluia

Eye has not seen, ear has not heard, what God has ready for those who Love Him.

Promote yourself? Where do you go when your life is done? You flunk the test when you see yourself as the end. Die to yourself and you will possess life eternal.

I love you so. Such pride, such arrogance! Who do they think they are? They think they are their own gods. This is against the First Commandment.

In all things, turn your lives to God. Give Him full reign. You possess the choice to inherit a kingdom! Oh, such blindness! I love you in all your blindness, just the same. Pray for your brothers that the light of Christ might shine through you and touch their cold hearts.

Be as My saints, holy and untainted. Hold tight to My kingdom. It is at hand and you are its rightful heirs. Alleluia.

Messenger: Jesus, tuck me into the recesses of Your heart and let me live in there with You in Your heart. Swallow me up in a little pocket. I love You so!

I give You my mind. I give You my body. I give You my soul. I am wed to You, my entirety to be Your spouse. I want to be the bride of Jesus Christ. My soul must be as white as the brightest white for such a king. I give myself to You, body and soul. I want to be Your saint. I want to do Your will and Your will alone. I want to be totally united with You in all my thoughts. I want to be pure just for You. Bless me and all those I touch.

I remain in You, ever to do Your work. I am Your temple and You dwell within me with such holiness! I approach the altar of Jesus and behold my beloved. I say to You, "Lord, Thy will be done," yet, when the going gets rough, I do my own will. Let me constantly be connected to You, Jesus, that with every beat of my heart I may never shame You in my thoughts or actions, that I do Thy will directly as I am prompted to do. I love You and You are my beloved. Alleluia.

I have committed myself to the King and I am an heir to the kingdom. It is in this constant walk of faith that I come into His presence, constantly committing my will to do His so only that which is of Him will flow from my soul.

Alleluia. Praise Him, holiest in the heights, for He is all powerful and He sets my feet on solid ground. Seek and you will find. Knock and it will be opened unto you. Make ready your hearts for Him, the King of Glory. He is worthy of such honor. He is God. Alleluia.
(End of excerpt from Blue Book II)
---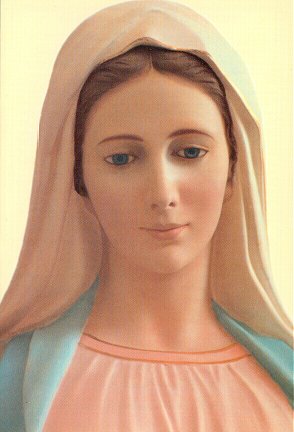 MARY SPEAKS: TELL THE WORLD TO PRAY THROUGH THE INTERCESSION OF OUR LADY OF CLEARWATER, UNITED TO THE MASS. PRAY THE ROSARY.
---
Messenger: Rosary in Clearwater, Florida - November 5, 2000.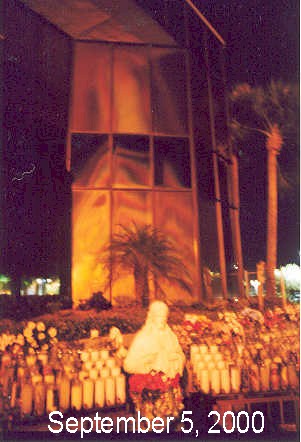 ---
Messenger: ALL APOSTLES THAT CAN COME ON DECEMBER 17, 2000 TO FLORIDA - 4TH ANNIVERSARY OF MARY'S APPARITION ON THE BUILDING IN CLEARWATER, FLORIDA.
---
Messenger: CAN YOU HELP US BY GIVING US ROSARIES FOR THE SCHOOLS REQUESTING THEM?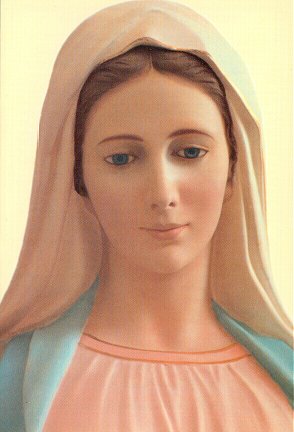 Mary speaks: PLEASE MAKE WALTER'S ROSARIES. THE SCHOOLS WANT ROSARIES AND THERE ARE NOT ANY ROSARIES LEFT.
---
Messenger: Mary wants the Red Rosary Book printed. It will cost $12,000 - $14,000 to get them reprinted.

---
Messenger: Pray for Perry.
---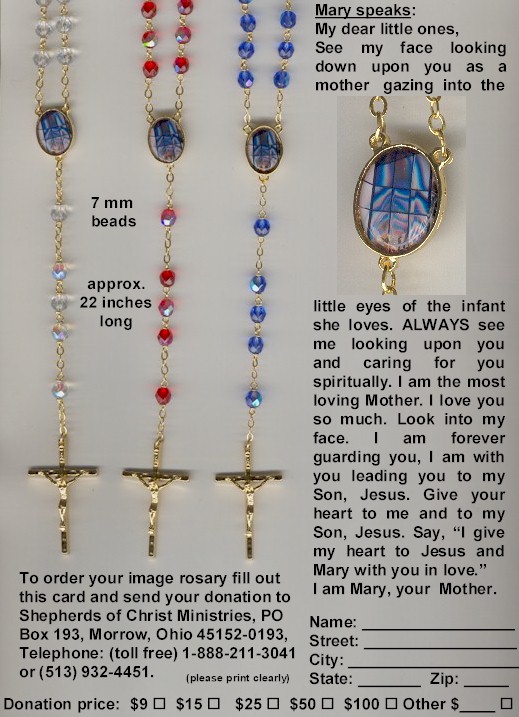 (Please copy and pass out to family and friends.)
---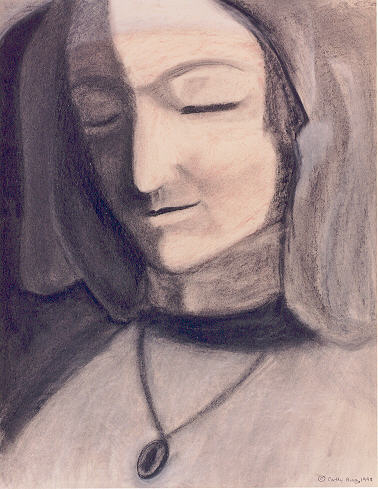 Mary's Message from the Rosary of August 27, 1996
Mary speaks: I stood beneath the cross of my Son, and my Heart was in such pain for I saw Him before my eyes. I saw Him covered with blood. I saw Him die. My Heart, my children, my Heart to watch my Son, but my Heart, my Heart, how I suffered for my little children of the world that give in to this world and give up the love of my Son. O my little children of light, I give you this message. Carry this light into the darkness for your Mother Mary, for I stood beneath the cross and I cried. I cried for the little ones. I cried for the young ones, the ones that do not care and will lose their souls. How do I make you see for you will not listen to me? What can I do? I come. I appear. I beg. I plead. I give you these gifts from my Son, and you reject me. I do not deliver messages very often anymore for I have been ignored. The message is the same. You do not read the messages I have given to you. Please help me. Help the little children. I appear. I appear. I appear, and I am ignored. I stood beneath the cross, and I cried. I cried, and my Heart was in such anguish for my little children, for I am searching for them this day as I searched for the Child Jesus. Please, please help me. I cannot hold back the hand of my Son any longer. I am Mary, your Mother. I ask you to help my children. You are my children of light. Song: O Lady of Light, shining so bright, be with us this day, guiding our way, O Lady, O Lady of Light. Mary speaks: I appear to you as Our Mother of Sorrows. (End of Mary's Message)
---
MY VALENTINE FOR JESUS AND MARY
AND THE WORLD

I _________________ give my heart to
You Jesus and Mary on this day
_________________
I promise to help spread the devotion to
the Hearts of Jesus and Mary.
---
Question for married couples and others in intimate relationships:
Q: How can I express my mystical, loving union with you and God more fully?
---
Table of Contents
Previous Daily Message
---
Main Shepherds of Christ Page
---
Copyright © 2000 Shepherds of Christ.
Rights for non-commercial reproduction granted:
May be copied in its entirety, but neither re-typed nor edited.
Translations are welcome but they must be reviewed for moral and theological accuracy by a source approved by Shepherds of Christ Ministries before any distribution takes place. Please contact us for more information.
All scripture quotes are from the New Jerusalem Bible, July 1990, published by Doubleday.
Revised: October 31, 2000
URL: http://www.SofC.org
Contact Information for Shepherds of Christ
Email: info@SofC.org
---
Shepherds of Christ Ministries
PO Box 193
Morrow, Ohio 45152-0193

Telephone: (toll free) 1-888-211-3041 or (513) 932-4451
FAX: (513) 932-6791