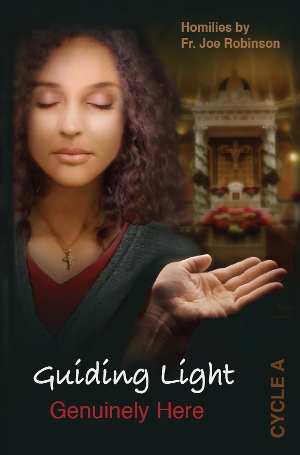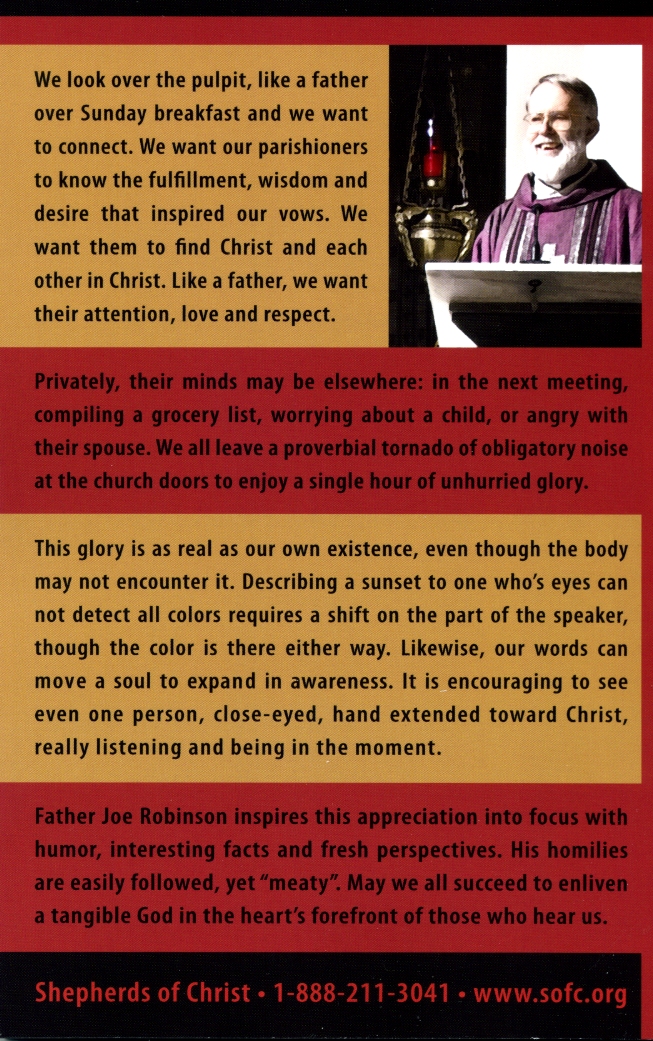 Fr. Joe's New Cycle A
is now Available.
$10.00 plus postage
Call Rosie 1-888-211-3041
Pray for Fr. Joe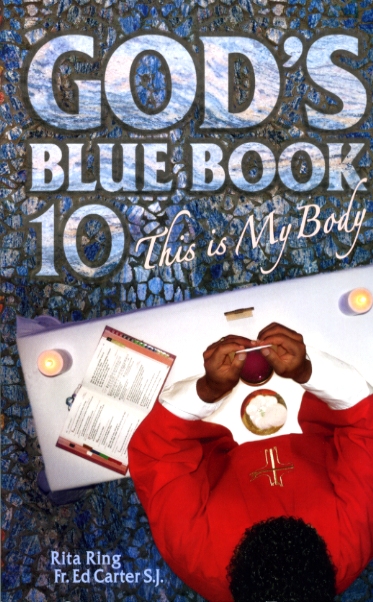 $4.00 plus postage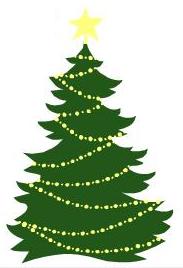 Big Sale for Christmas
Give the gifts that count.
plus postage
Call Rosie
1-888-211-3041
Check after message


Fr. Carter -

Tell My People

$5.00
Response to God's Love
$8.00
Response in Christ
$8.00

God's Blue Books IV, V, VIA, B, C; 7, 8, 9, 10

$4.00 each
Old Mass Books with the Imprimatur
$2.00
New Mass Book with Imprimatur

$8.00

New Parents & Children's Book w/Imprimatur
$8.00
Fr. Joe's Cycle A, Steadfast to the Sun
$5.00

Fr. Carter's Priestly Newsletters

Book II
$6.00
November 1, 2013 - All Saints
R. The devil has attacked the innocent in the way
abortion has been permitted to be lawful.
Jesus loves us so much.
In seeing the innocence of children, the beauty
of a child, how can we even verbalize
the purity of a child.
People can use selfish means to manipulate
children's lives, when they are to be protected,
and loved, and are young and innocent.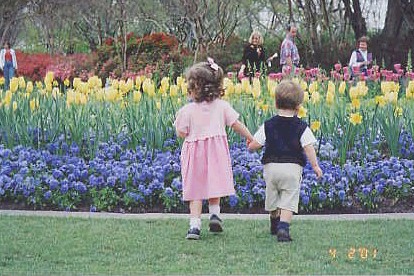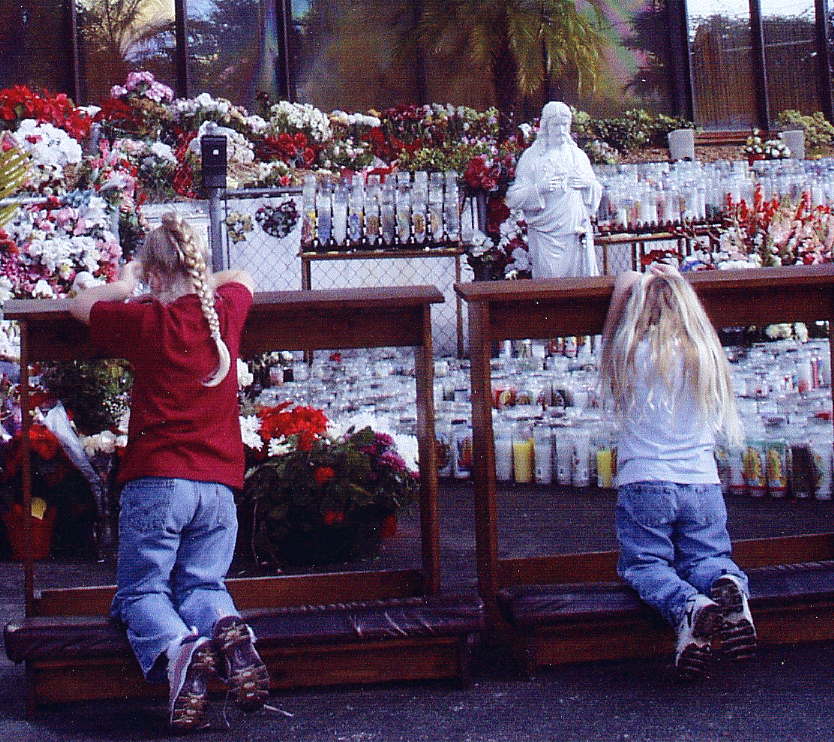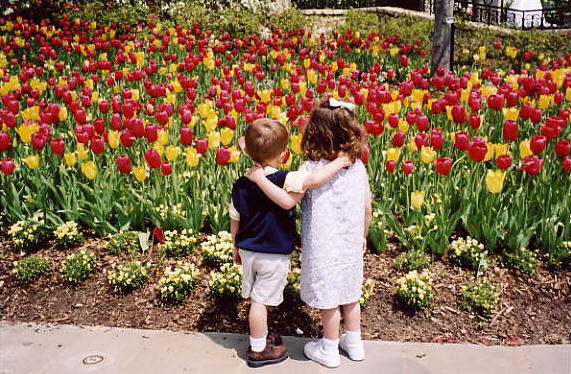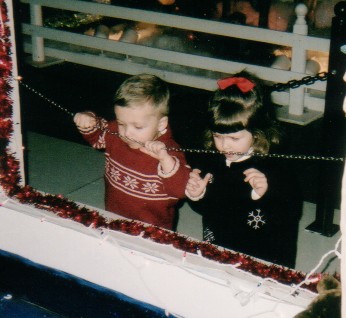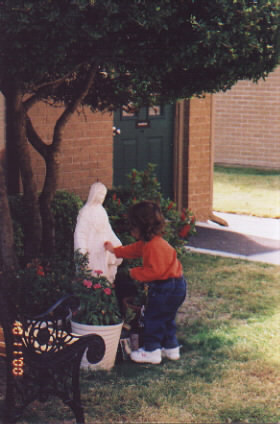 R. We need to pray for all of us as Jesus instructed
Fr. Carter –
We are all little children that need to
declare our dependence on God
and be loving to each other.
People who were hurt can be mean
to others and it makes them miserable
because it is dark and opposed to
God's rule of being loving.
There is a moral law; when we offend God
we are miserable –
Mary appeared over and over again crying
out about the children –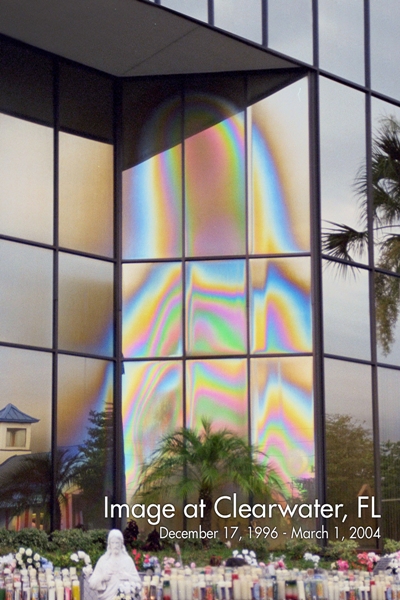 R. Help me start the prayer chapters
Jesus asked Fr. Carter to begin
| | | | | | |
| --- | --- | --- | --- | --- | --- |
| | Español | Français | Português | Italiano | Polska |
R. God has given us such beauty –
Life is so short!!
Help me do what Jesus and Mary asked for.
Pray! Pray! Pray!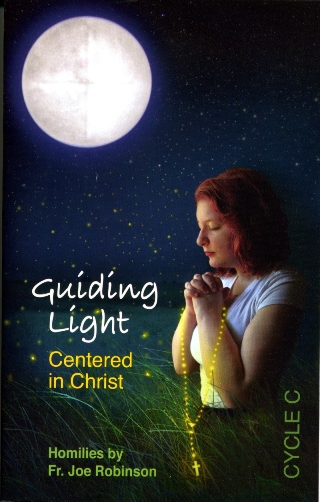 All Saints
Revelation 7: 2-4, 9-14
Then I saw another angel rising where the sun rises, carrying the seal of the living God; he called in a powerful voice to the four angels whose duty was to devastate land and sea, 'Wait before you do any damage on land or at sea or to the trees, until we have put the seal on the foreheads of the servants of our God.' And I heard how many had been sealed: a hundred and forty–four thousand, out of all the tribes of Israel.

The rewarding of the saints

After that I saw that there was a huge number, impossible for anyone to count, of people from every nation, race, tribe and language; they were standing in front of the throne and in front of the Lamb, dressed in white robes and holding palms in their hands. They shouted in a loud voice, 'Salvation to our God, who sits on the throne, and to the Lamb!' And all the angels who were standing in a circle round the throne, surrounding the elders and the four living creatures, prostrated themselves before the throne, and touched the ground with their foreheads, worshipping God with these words:

Amen. Praise and glory and wisdom,
thanksgiving and honour
and power and strength
to our God for ever and ever. Amen.

One of the elders then spoke and asked me, 'Who are these people, dressed in white robes, and where have they come from?' I answered him, 'You can tell me, sir.' Then he said, 'These are the people who have been through the great trial; they have washed their robes white again in the blood of the Lamb.

Psalm 24 (V23)
For a solemn entry into the sanctuary
Psalm Of David
To Yahweh belong the earth and all it contains,
the world and all who live there;
it is he who laid its foundations on the seas,
on the flowing waters fixed it firm.
Who shall go up to the mountain of Yahweh?
Who shall take a stand in his holy place?
The clean of hands and pure of heart,
whose heart is not set on vanities,
who does not swear an oath in order to deceive.
Such a one will receive blessing from Yahweh,
saving justice from the God of his salvation.
Such is the people that seeks him,
that seeks your presence, God of Jacob.
1 John 3: 1-3
You must see what great love
the Father has lavished on us
by letting us be called God's children—
which is what we are!
The reason why the world
does not acknowledge us
is that it did not acknowledge him.
My dear friends,
we are already God's children,
but what we shall be in the future
has not yet been revealed.
We are well aware that when he appears
we shall be like him,
because we shall see him as he really is.

First condition: to break with sin

Whoever treasures this hope of him
purifies himself, to be as pure as he is.
Matthew 5: 1-12

The Beatitudes
Seeing the crowds, he went onto the mountain. And when he was
seated his disciples came to him. Then he began to speak. This is
what he taught them:

How blessed are the poor in spirit:
the kingdom of Heaven is theirs.
Blessed are the gentle:
they shall have the earth as inheritance.
Blessed are those who mourn:
they shall be comforted.
Blessed are those
who hunger and thirst for uprightness:
they shall have their fill.
Blessed are the merciful:
they shall have mercy shown them.
Blessed are the pure in heart:
they shall see God.
Blessed are the peacemakers:
they shall be recognised
as children of God.
Blessed are those who are persecuted
in the cause of uprightness:
the kingdom of Heaven is theirs.

Blessed are you when people abuse you and persecute you and
speak all kinds of calumny against you falsely on my account.
Rejoice and be glad, for your reward will be great in heaven; this
is how they persecuted the prophets before you.
All Saints
November 1, 2007
INTRODUCTION
– (Rev. 7:2-4, 9-14; 1 John 3:1-3; Mt. 5:1-12a) Our first reading is from the book of Revelation. The section just preceding today's passage describes the end of the world. The sun will become dark and the moon will become red as blood and there will be a great earthquake all over the earth. People will try to hide from all these terrible things and they will ask: "Who can survive?" Today's reading is the answer to that question – those will survive who have followed Christ faithfully. The number 144,000 is a symbolic number, symbolizing perfection. Notice after it refers to the 144,000 it speaks of those who are saved as such a large crowd that no one can count them.
HOMILY
– It's hard to believe it's already November. As this year comes to an end we are reminded that time in this life will come to an end for each one of us. It's not something most of us enjoy thinking about, but the Church reminds us through various liturgies at this time of the year that this life is not all there is. God has greater things prepared for us. And so we begin the month with the feast of All Saints, giving us an image of the glory God intends for us if we just travel along the way he has pointed out for us.
The first reading today is from the last book of the bible giving us a lot of hope that we will be among those who will enjoy God's love for all eternity. Even though Jesus told us that those who take the easy way that leads to destruction are many, and there are few who enter into life through the narrow gate, those few are still quite a sizeable number, a number too large to count. Those who have been designated by the Church as saints are very easy to count. It's obvious that the great number of saints our first reading tells us about include ordinary people like us, or like neighbors we've known, or parents or grandparents or relatives we've loved. The hope that our first reading gives us is underscored in our second reading where we hear that "we are God's children." This is not just a nice, feel good, poetic term, it is in fact what we really are if we have God's grace in us.
Our gospel reading shows us Jesus preaching the beatitudes as he begins the Sermon on the Mount. As we hear the beatitudes, we can perhaps think of some of the great saints who lived out the various beatitudes. For example: "blessed are the single hearted" such as Mother Teresa, or "blessed are the poor in spirit" like St. Francis of Assisi, or "blessed are those persecuted for holiness sake" such as St. Lawrence or St. Boniface. Which of the beatitudes do you think appeals most to you? On this day of All Saints it might be a good idea to choose one of the beatitudes and try to live it out more fully. I believe if we do, we will find that we are at the same time living out all the others to a greater degree as well. "Let us remember that Jesus ends them with these words: "Be glad and rejoice, for your reward will be great in heaven."

Give what counts this Christmas
Call Rosie 1-888-211-3041
Give the gift that counts.
R. Give the gift that counts
Give to your priests Fr. Carter's
Books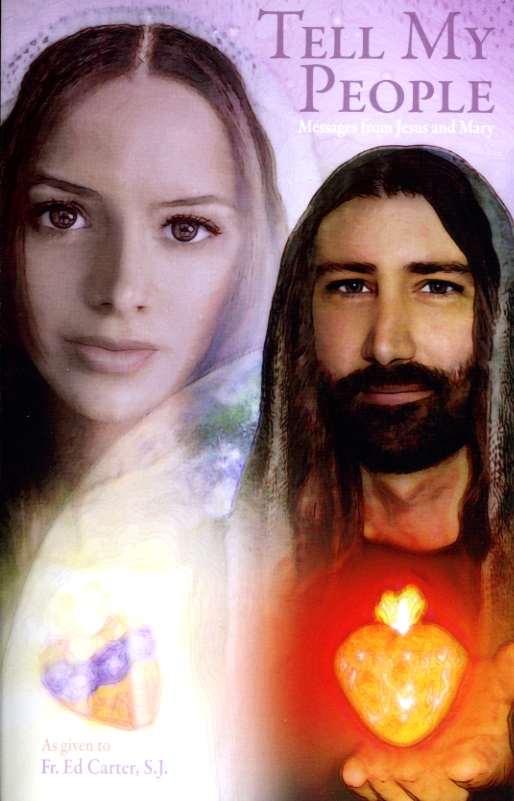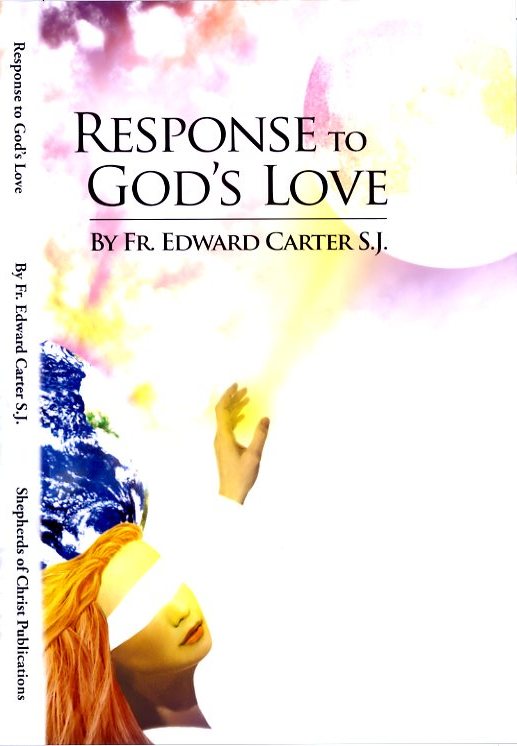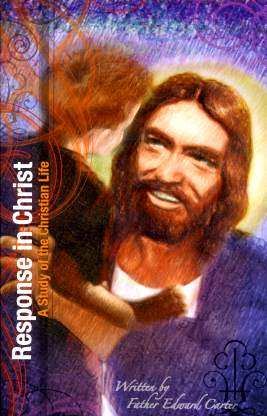 R. Christmas Sale plus postage

Fr. Carter

Tell My People $5.00
Response to God's Love $8.00
Response in Christ $8.00
---
God's Blue Books

IV, V, VIA, B, C; 7, 8, 9, 10
| | | | | |
| --- | --- | --- | --- | --- |
| Blue Book 4 | Blue Book 5 | Blue Book 6A | Blue Book 6B | Blue Book 6C |
| Blue Book 7 | Blue Book 8 | Blue Book 9 | Blue Book 10 | |
R. SALE for Christmas $4.00 plus postage
Old Mass Books with the Imprimatur $2.00 plus postage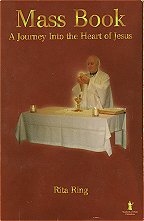 New Mass Book with Imprimatur $8.00 plus postage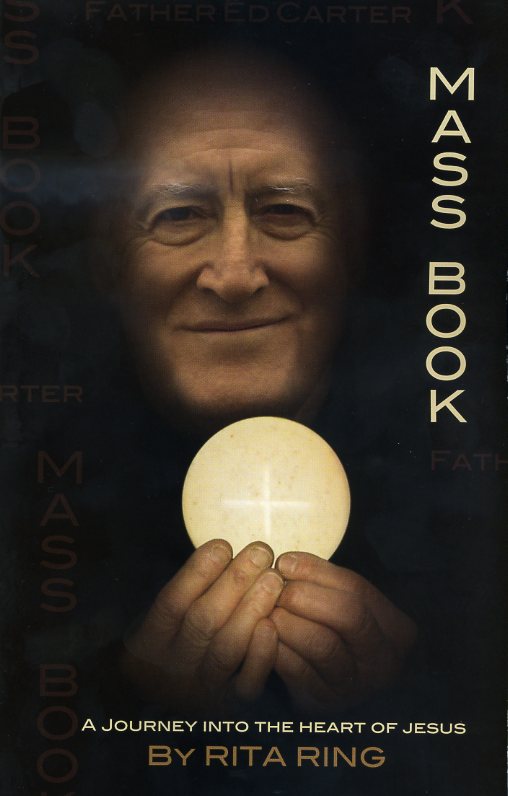 New Parents & Children's Book $8.00 plus postage
with the Imprimatur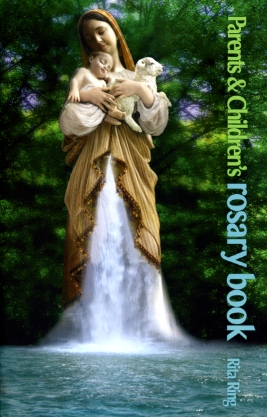 R.
Fr. Joe's Cycle A, Starts in Advent
Cycle A, Steadfast to the Sun - $5.00 plus postage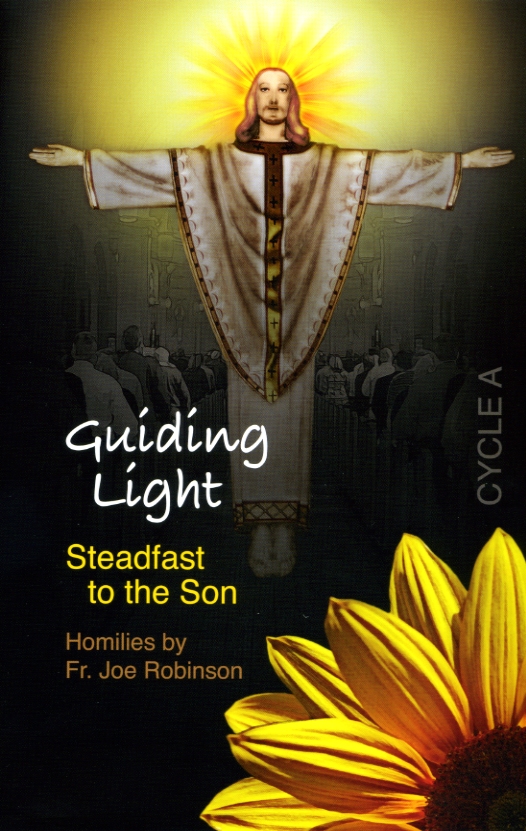 R. Give the gift that keeps on giving
Give to your priest
Fr. Carter's Priestly Newsletters
Book II $6.00 plus postage
Special sale statue with glass
15" Pilgrim Virgin Fatima
12" Infant of Prague
11" Our Lady of Fatima
12" Our Lady of Guadalupe
$50 plus shipping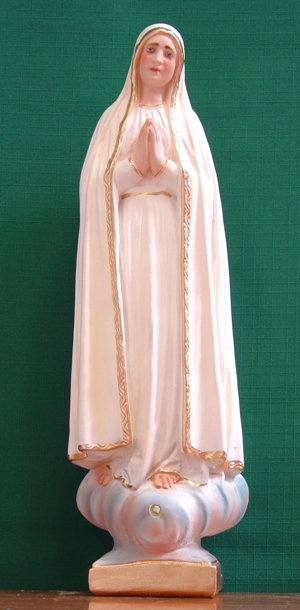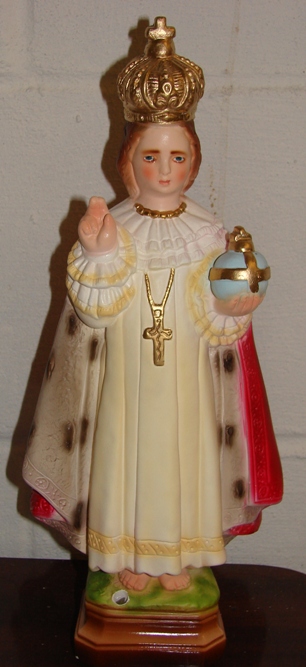 18" Pilgrim Virgin Fatima
$75 plus shipping (crown not included)
12" Our Lady of Lourdes - $70
12" Sacred Heart of Jesus - $100

Holy Family statue is $125
27" Statue of Our Lady of Fatima
$175 plus postage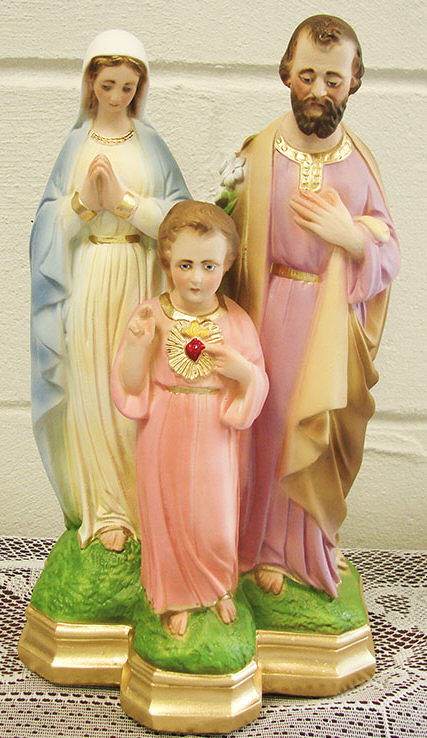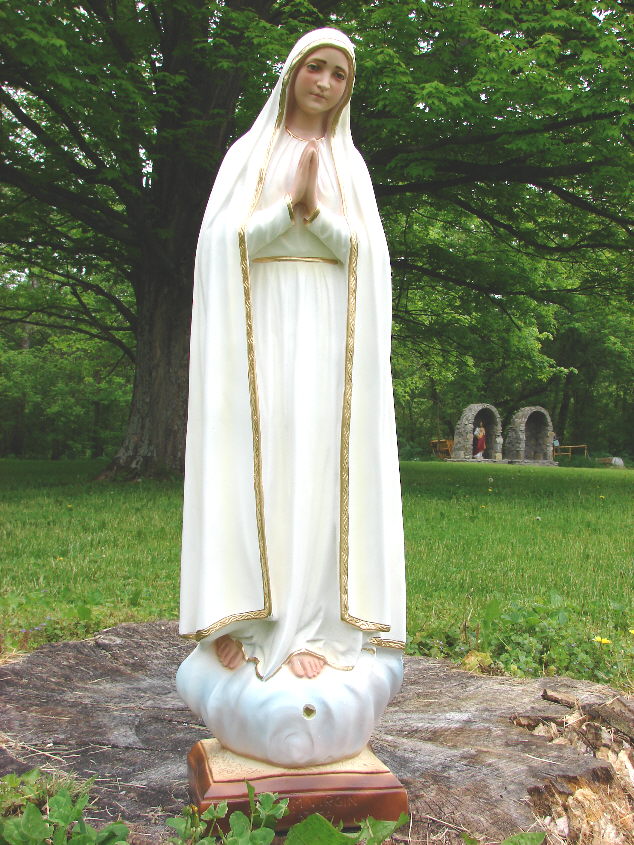 Get a canvas print of Mary's image
with a sliver of glass and a little
bottle of Jesus and Mary water.
The glass will be fixed behind the
back of the picture.
$200.00 plus postage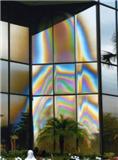 Dan called and gave the report to me, when I hung up I saw this rainbow and took a picture for him.