Mary has requested that the daily message be given each day to the world. It is read nightly at the prayer service from her Image Building in Clearwater, Florida, U.S.A. This is according to her request. All attempts will be made to publish this daily message to the world at 11 p.m. Eastern time, U.S.A.

---

We acknowledge that the final authority regarding these messages rests with the Holy See of Rome.

---
---
A Prayer for Intimacy with the Lamb, the Bridegroom of the Soul

Oh Lamb of God, Who take away the sins of the world, come and act on my soul most intimately. I surrender myself, as I ask for the grace to let go, to just be as I exist in You and You act most intimately on my soul. You are the Initiator. I am the soul waiting Your favors as You act in me. I love You. I adore You. I worship You. Come and possess my soul with Your Divine Grace, as I experience You most intimately.
---
Messenger: Include Our Lady of the Holy Spirit Center in 6:20 prayers.
---
Messenger: Please pray for 5 urgent intentions!
---
Mary speaks: I AM OUR LADY OF FLORIDA.
I AM OUR LADY OF CLEARWATER.
I AM THE MOTHER OF THE CHILDREN OF THE EARTH.
I APPEAR TO MY CHILDREN TO DELIVER A MESSAGE.
YOU MUST OBEY YOUR GOD!
YOU MUST PRAY TO HIM.
I LOVE YOU, I AM YOUR MOTHER MARY.
---
November 11, 2000 - Second Message
Messenger: Communion is a special time of deep union with Him when our hearts swell with love for our beloved God, Father, Son and Holy Spirit and our hearts are turned to such deep love for our brothers. Our hearts are one with them as we pray so deep within our hearts for so deep a union for all the souls of the earth that they would know and love God and do His holy will.
From the depth of my heart this is my cry to you my brothers, that all of us unite to the Mass and pray through Our Lady of Clearwater for grace to be showered on the souls of this earth. Pray for grace that we can love more like this after Communion and always.
We become one in Him the more we whole-heartedly go to Him in the Eucharist. His wants become our wants. Our capacity of loving grows more as we become one in Him.
God is love, Jesus leads us to the Father in the Holy Spirit. Mary, our Mother, Our Lady of Clearwater now stands next to the altar. Grace will flow abundantly on the earth the more we unite to the Mass worthily.
A HOLY SACRIFICE - the Sacrifice of Calvary - sacramentally made present in the Mass.
Our lives lived to be possessed by God for all eternity, to mature here below in our love union with God and to help lead souls to Him.
Our Lady of Florida, Our Lady of Clearwater, intercede for us that great grace is showered on the earth. SHOWERS OF HIS PRECIOUS LIFE.
WHAT IS LIFE?
LIFE IS IN HIM.
---
Cling to Me

May 13, 1993

My dear child, if you stay close to Me, then I live in you and you live in Me. I am He Who created you and I love you with such an intensity that you will never know. My words are your truth. You must abide in My heart in all things. There is no room for doubt. My ways are steadfast, direct, and without error.
---
Messenger: Where are the children that we will bring with us to heaven?
Where is the fruit on the vine for heaven?
Mary stands on the State of Florida and she cries for her children.
She stands as a mother wanting to reach her children with the message of truth and justice from our God.
A ravaged race,
one thirsting for truth,
one starving for love,
if they saw the significance of Florida and the Lady...
Mary appeared 22 times at Falmouth, Kentucky. Then the city of Falmouth, Kentucky, flooded - see the polluted waters - you say no connection between her visits and the flooded town that wiped out houses.
We are to lead the children to their home in heaven. The ark is the Lady of Light - she carries the children in her Immaculate Heart.
CHILDREN OF LIGHT <-----------------> CHILDREN OF DARKNESS
GOD IS LIGHT
Jesus speaks: I ask you to read the First Letter of John - quote here the following passages:
---
1 John 1: 1-5
The Incarnate Word
and sharing with the Father and the Son
Something which has existed
since the beginning,
which we have heard,
which we have seen with our own eyes,
which we have watched
and touched with our own hands,
the Word of life—
this is our theme.
That life was made visible;
we saw it and are giving our testimony,
declaring to you the eternal life,
which was present to the Father
and has been revealed to us.
We are declaring to you
what we have seen and heard,
so that you too may share our life.
Our life is shared with the Father
and with his Son Jesus Christ.
We are writing this to you
so that our joy may be complete.
This is what we have heard from him
and are declaring to you:
God is light,
and there is no darkness in him at all.
---
1 John 2: 3-11

Second condition:
to keep the commandments,
especially that of love

In this way we know
that we have come to know him,
if we keep his commandments.
Whoever says, 'I know him'
without keeping his commandments,
is a liar,
and truth has no place in him.
But anyone who does keep his word,
in such a one
God's love truly reaches its perfection.
This is the proof
that we are in God.
Whoever claims
to remain in him
must act as he acted.
My dear friends,
this is not a new commandment
I am writing for you,
but an old commandment
that you have had from the beginning;
the old commandment
is the message you have heard.
Yet in another way, I am writing
a new commandment for you
—and this is true for you,
just as much as for him—
for darkness is passing away
and the true light is already shining.
Whoever claims to be in light
but hates his brother
is still in darkness.
Anyone who loves his brother
remains in light
and there is in him
nothing to make him fall away.
But whoever hates his brother
is in darkness
and is walking about in darkness
not knowing where he is going,
because darkness has blinded him.
---
1 John 2: 15-17

Do not love the world
or what is in the world.
If anyone does love the world,
the love of the Father
finds no place in him,
because everything there is
in the world—
disordered bodily desires,
disordered desires of the eyes,
pride in possession—
is not from the Father
but is from the world.
And the world,
with all its disordered desires,
is passing away.
But whoever does the will of God
remains for ever.
---
1 John 2: 28-29

Therefore remain in him now, children,
so that when he appears
we may be fearless,
and not shrink from him in shame
at his coming.

If you know that he is upright
you must recognise that everyone
whose life is upright
is a child of his.
---
1 John 3: 1-3

You must see what great love
the Father has lavished on us
by letting us be called God's children—
which is what we are!
The reason why the world
does not acknowledge us
is that it did not acknowledge him.
My dear friends,
we are already God's children,
but what we shall be in the future
has not yet been revealed.
We are well aware that when he appears
we shall be like him,
because we shall see him as he really is.

Whoever treasures this hope of him
purifies himself, to be as pure as he is.
---
---
June 2, 1998

Jesus speaks: "The ark is ready and waiting. You stand at My Mother's place in Florida.

"The state of Florida looks like a foot on the sea. From My Mother's Clearwater site (heel) she crushes the head of the serpent with her heel. She is the Lady Clothed with the Sun and on her head she carries her children of light as stars in a dark night.

The Statue of Liberty carries her torch, the Lady Clothed as the Sun carries the children of light. They will be numerous as the stars in the sky."
---
Messenger: Also from the June 2, 1998 message I quote:
---
June 2,1998

Jesus speaks: "Your earth is based on a sinking ship. Watch it go down like the Titanic for she sunk for sure, no matter how man banked on that city, it was a disaster."

In 1912 The Titanic sunk, all bedecked in jewels went into the sea.

In 1917, Our Lady of Fatima appears in a beautiful white dress, to lead her children to the light.

On Dec. 12,1996 I was told to make Mary's Message tape on the Feast of Our Lady of Guadalupe.

On Dec. 17,1996 Mary appeared on the building looking like Our Lady of Guadalupe.
---
June 2,1998

Jesus speaks: "The people on the Titanic boarded a sinking ship. They were festive, they danced and dined with the finest jewels until the day it sank in the sea."

"My Heart is open and bleeding. The drops falling on the earth below, the sins of man washed by the Blood of the Lamb."
---
Excerpt from December 7, 1998 daily message
Mary speaks: The love your souls seek is only found in God. The rich mounted the Titanic and she sunk into the sea. Their skeletons were beneath the rubble of the ship lodged deep within the sea. Your souls are locked in gilded cages of your own making. Between my images in Florida and Guadalupe, the waters raged and the homes were destroyed. There was not left any fruit on the vine. 2000 years later after the birth of my Son, how much fruit have you brought forth for the Kingdom of my Son? You did not hear the warning from your God or see the Lady as she appeared on the building in Florida. Down the street from my apparition site are topless bars. America, you must obey your God and love Him.

God has all the power. He calls the children of the earth. For all eternity you will go to heaven or hell. While on this earth, you are on a journey to learn how to love. You were created to love the Lord your God with your whole heart, your whole soul and your whole being and to love your neighbor as yourself.

America, the fires raged in Florida and they subsided when the world was consecrated to the Hearts of Jesus and Mary from my site in Florida by a Catholic priest as my Son, Jesus, requested.

My world, you must obey my wishes of Fatima. My site in Florida is my little Fatima in the Americas.

My Son, Jesus, gives the world the prayers to be prayed in the Shepherds of Christ Prayer Manual to make reparation to Our Hearts, to pray for the priests and the renewal of the Church and the world.

You must comply with His desire to begin prayer chapters. I wish the earth to pray at 6:30 p.m. I wish them to pray the prayers of my Son and the rosary.
(End of Excerpt from December 7, 1998 daily message)
---
A message for the Earth from Jesus
January 22, 1998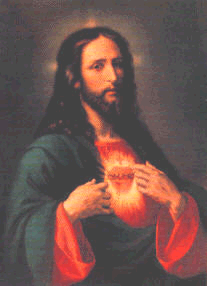 I am the Good Shepherd, these are My prayers, the prayers I give to help renew the Church and the world, all prayer chapters are asked to include these prayers (found in the Shepherds of Christ Prayer Manual). As My Apostles and Shepherds I ask you to encourage all existing Chapters to try to encourage all existing prayer groups to pray the Shepherds of Christ prayers. Encourage all Churches to pray these prayers. It is most urgent that the people of this earth concur with the Father's wishes to begin Prayer Chapters. This is an urgent request from the Good Shepherd. The flock will become one when they have given their hearts to Jesus and Mary. Encourage all priests to pray the Shepherds of Christ prayers. Your world will be lighted with great light as the people of this earth pray these prayers.
My promise is this to you My beloved earth: When you give your heart to Me and spread the devotion to My Sacred Heart, I will write your name In My Heart. I promise to give the greatest graces when you pray these prayers for renewal of the Church and the world and take all who pray them deeply into My Heart. The prayers I give will bring about the reign of My Sacred Heart and the triumph of Mary's Immaculate Heart. I am Jesus Christ, this is My message of January 22, 1998, Please circulate this message to your world. I am the Good Shepherd, I know Mine and Mine know Me and they follow Me. Grace My Shepherds, I will give you the greatest graces for spreading these words to this earth and to your Church. I love you, I am Jesus Christ, the Son of Man, it is the Plan of the Father that Prayer Chapters are begun immediately and the Priestly Newsletter is given to all priests. The Voice of the Good Shepherd speaks through it.
---
Messenger: I traveled to Florida November 5, 2000, for the rosary. The group gathered at 6:20pm and we prayed for our country.
Mary turned gold as we prayed the rosary.
WE PRAYED FERVENTLY BEFORE MARY FOR THE ELECTION.
WE PRAYED NOVEMBER 5, 2000, BEFORE MARY AS YOU SEE HER HERE IN CLEARWATER, FLORIDA.
Here are 2 pictures I took after the rosary.
---
---
Messenger: The next morning here are the pictures I took about 10:00 am.
Mary is the
LADY CLOTHED WITH THE SUN.
---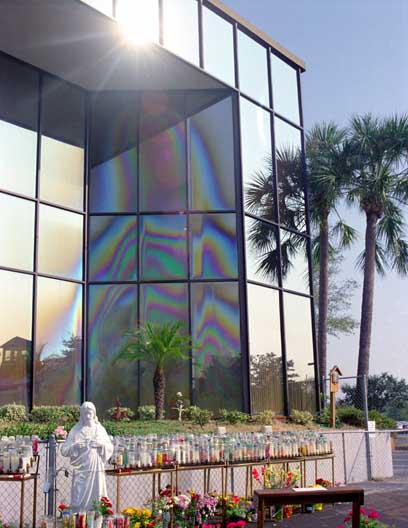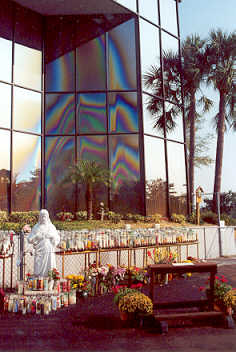 ---
Messenger: See Mary arrayed in her sun lit gown on the left, with the sun above her head.
Two very good messages to reference on the Internet are on June 16, 2000, and August 20, 2000.
The message June 16, 2000, has the message received from Jesus, June 2, 1998.
---
Excerpt from August 20, 2000, Daily Message
. . .

But she didn't only mean our immediate family praying together. She meant us as the body of Christ praying together, united in the Mass. She meant us as the human family, praying the rosary as we do now at 6:20.

She appears every night in Florida, and her Son Jesus has asked us February 23, 1999, to unite as a body and pray the Holy Spirit Novena, the Shepherds of Christ prayers and the rosary.

And so we are the human family, and the Lady Clothed with the Sun, Our Mother, is there in the sunny state of Florida and here is the foot.

---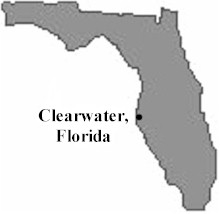 (End of excerpt from August 20, 2000, Daily Message)
---
Messenger: MARY IS ABOVE US IN FLORIDA AND WE PRAY UNDER HER IMAGE.
WE ARE GATHERED THE CHILDREN OF THE EARTH. ALL UNITED IN OUR HEARTS.
WE PRAY THROUGH THE POWERFUL INTERCESSION OF OUR LADY OF CLEARWATER--
FOR THE CHURCH AND THE WORLD.
---
Excerpt from August 20, 2000, Daily Message
Messenger: We are in the heel of that state under our Mother Mary, and all her children are gathered all over the world. In China, Indiana, they are before Jesus in the tabernacle, and in Iowa, they are before Jesus in the tabernacle. Many others are before statues of Mary and pictures of Jesus and tabernacles all over the world, in living rooms and churches, in the yard, everywhere AND

. . . The human family with Mary as Mother prays and she says . . .

Mary speaks: The family that prays together, stays together.

Messenger: And Jesus says . . .

Jesus speaks: I WANT YOU TO BE ONE. I WANT YOU WITH ME FOREVER IN HEAVEN.
(End of excerpt from August 20, 2000, Daily Message)
---
Jesus speaks: My dear chosen ones, I give great gifts in the Rosaries from the Hearts of Jesus and Mary. I will be there and My Mother will be there in a special way on these dates. Pray for the healing of your founder through the intercession of Our Lady of Clearwater united to the Mass.
Please come to China, Indiana, for a special rosary on November 13, 2000. Adoration before the Blessed Sacrament will be from 12:00 noon, November 12, 2000 - 12:00 noon, November 14, 2000.
Call for directions (phone number: 1-888-211-3041 or 513-932-4451).
There will be a special rosary December 5, 2000, in Clearwater, Florida, beneath the image.
I ask all apostles who are able to come to Florida December 17, 2000, at 6:20 pm for a special service in honor of the 4th anniversary of Mary's appearance as Our Lady of Clearwater.
A rosary in Sidney, Ohio, is scheduled for November 21, 2000.
I am Jesus, I love you.
I desire both Rosary books, Rosaries from the Hearts of Jesus and Mary - Volume I and Volume II be made available, the Red Rosary Book and the Blue Rosary Book. Also the second Message Book which is ready for the press. Coloring books should be given to children for Christmas.
---
Messenger: Please pray for the healing of Father Carter through the intercession of Our Lady of Clearwater.
---
A Rosary for Healing or for Someone with Cancer.
On one Hail Mary bead or as many as you desire, say: (this is given for Fr. Carter, you can replace your loved one's name).
May God heal Fr. Carter through the intercession of Our Lady of Clearwater in union with the Mass and all the Masses being celebrated around the world.
Pray the Hail Mary or Hail Mary's then pray this after the Hail Mary.
May the cancer be uprooted and thrown into the sea.

We believe with all our hearts.
After the Glory Be— pray the following petition.
May Fr. Carter be healed through the intercession of Our Lady of Clearwater if it be the holy will of God.
Note: You can look at Mary on the image rosary while you pray this rosary.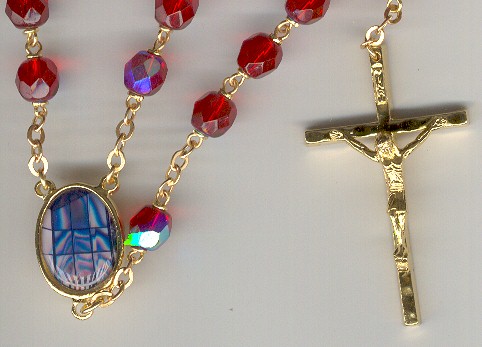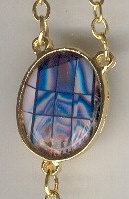 Note: The above section can be printed out from a PDF file, and you can pray the rosary looking at the pictures.
---
Messenger: CAN YOU HELP US BY GIVING US ROSARIES FOR THE SCHOOLS REQUESTING THEM?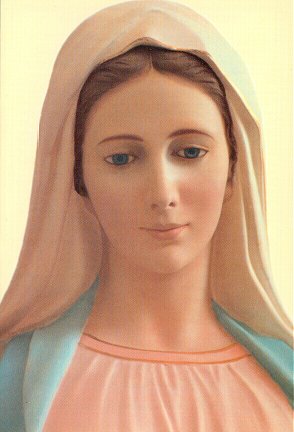 Mary speaks: PLEASE MAKE WALTER'S ROSARIES. THE SCHOOLS WANT ROSARIES AND THERE ARE NOT ANY ROSARIES LEFT.
---
Messenger: Rosary in Clearwater, Florida - December 5, 2000.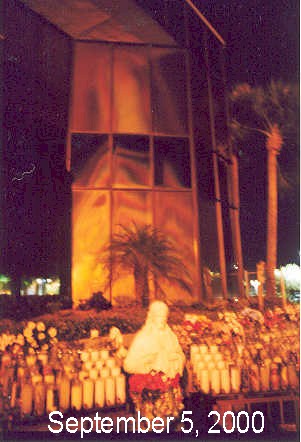 ---
Messenger: Mary wants the Red Rosary Book printed. It will cost $12,000 - $14,000 to get them reprinted.

---
Messenger: Pray for Perry.
---
Prayer List for apostles for interior use in the Movement. Pray hourly.

Spread the Blood of Jesus on everyone, consecrate their hearts, cast the devil out, pray for coming of the Holy Spirit in a special way for all people involved on this list.
Pray Father Carter is healed through Our Lady of Clearwater.
Pray for Father Carter's doctors.
Please pray for one new very important intention.
Pray for all involved in buying the building.
Pray for designated priests, Fr. Mike, Fr. Smith, Fr. Ken, all priests involved in the Imprimaturs translations including all bishops. Pray for Fr. Joe, Bishop Ed, Fr. Don, Father at Tuesday Masses, Fr. Tom, Fr. Bill, all priests involved with Walter, Fr. Hagee and special priests.
Pray for Father's sister Merle, for all of us servants, handmaids, apostles and vocations to all 7 categories.
Pray for the elections.
Pray for an audience with the Pope.
Pray for all Jesuits involved, all those over us. Pray for the 4 urgent intentions.
Pray for the rights to the books.
Pray for the process of getting Father's books on the Internet.
Pray for money to reprint the books.
Pray for the Imprimatur on the Priestly Newsletter Book II.
Pray we can send it to all bishops and Jesuits.
Pray for Perry and family and discernment.
Pray for all sub-centers and all out-of-state rosaries.
Pray for the sisters' mailing, nursing home mailing, bus mailing.
Pray for Rosary Factory.
Pray for Genevieve's daughter and Sheila's mom and Jerry's dad, Bernice's daughter.
Pray for Paul and Joan discernment.
Pray for all book covers.
Pray for B & M and Tina and Terry, all printing jobs, companies involved.
Pray for 5th, the 13th, the 17th.
Pray for the Internet team and the daily messages.
Pray for building up of Morrow, Ohio, Dale, Indiana, other sub-centers.
Pray for the Holy Spirit Center and all involved.
Pray for all our families, children in school, college mailing.
Pray for lots of rosary makers and rosaries for the schools.
Pray for funds and grace.
Pray for Paul C., Margaret Mary, Steve and Sheila, Monica, Angie, Marian, Cathy, Joe, Nick, Mary, Emily, Joe, Doris, Glaci, Dunkers, Joan R., Morgan, Mark, Walter, Janice, Mike A., Margaret, Ron, and Harold.
Pray for Fred doing the paper and all involved in priestly "start-up".
Please pray for all Shepherds of Christ children.
---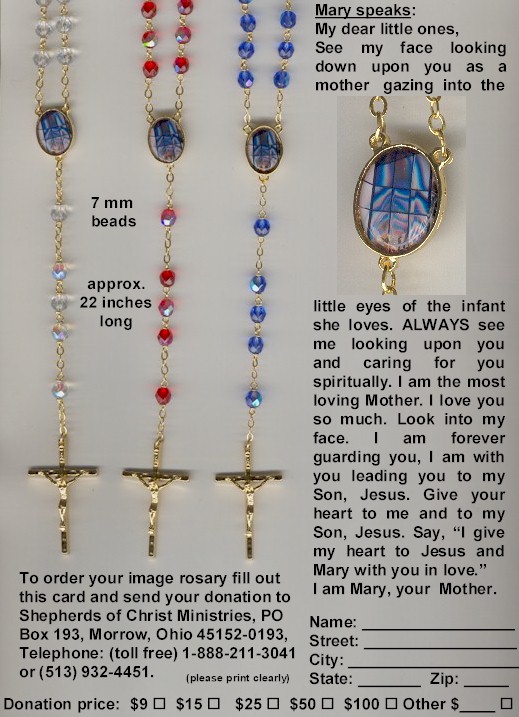 (Please copy and pass out to family and friends.)
---
Mary's Message from the Rosary of August 27, 1996
Mary speaks: I stood beneath the cross of my Son, and my Heart was in such pain for I saw Him before my eyes. I saw Him covered with blood. I saw Him die. My Heart, my children, my Heart to watch my Son, but my Heart, my Heart, how I suffered for my little children of the world that give in to this world and give up the love of my Son. O my little children of light, I give you this message. Carry this light into the darkness for your Mother Mary, for I stood beneath the cross and I cried. I cried for the little ones. I cried for the young ones, the ones that do not care and will lose their souls. How do I make you see for you will not listen to me? What can I do? I come. I appear. I beg. I plead. I give you these gifts from my Son, and you reject me. I do not deliver messages very often anymore for I have been ignored. The message is the same. You do not read the messages I have given to you. Please help me. Help the little children. I appear. I appear. I appear, and I am ignored. I stood beneath the cross, and I cried. I cried, and my Heart was in such anguish for my little children, for I am searching for them this day as I searched for the Child Jesus. Please, please help me. I cannot hold back the hand of my Son any longer. I am Mary, your Mother. I ask you to help my children. You are my children of light.

Song: O Lady of Light, shining so bright, be with us this day, guiding our way, O Lady, O Lady of Light.

Mary speaks: I appear to you as Our Mother of Sorrows.
(End of Mary's Message)
---
MY VALENTINE FOR JESUS AND MARY
AND THE WORLD

I _________________ give my heart to
You Jesus and Mary on this day
_________________
I promise to help spread the devotion to
the Hearts of Jesus and Mary.
---
Question for married couples and others in intimate relationships:
Q: How can a devotion to Mary honoring her as our Mother help our loving union with each other?

Mary speaks: Can you, my married couples, pray the rosary as a family? as a couple? I will bind your hearts together in Our Hearts.
---
---
---
Copyright © 2000 Shepherds of Christ.
Rights for non-commercial reproduction granted:
May be copied in its entirety, but neither re-typed nor edited.
Translations are welcome but they must be reviewed for moral and theological accuracy by a source approved by Shepherds of Christ Ministries before any distribution takes place. Please contact us for more information.
All scripture quotes are from the New Jerusalem Bible, July 1990, published by Doubleday.
Revised: November 11, 2000
URL: http://www.SofC.org
Contact Information for Shepherds of Christ
Email: info@SofC.org
---
Shepherds of Christ Ministries
PO Box 193
Morrow, Ohio 45152-0193

Telephone: (toll free) 1-888-211-3041 or (513) 932-4451
FAX: (513) 932-6791