Mary has requested that the daily message be given each day to the world. It is read nightly at the prayer service from her Image Building in Clearwater, Florida, U.S.A. This is according to her request. All attempts will be made to publish this daily message to the world at 11 p.m. Eastern time, U.S.A.

---

We acknowledge that the final authority regarding these messages rests with the Holy See of Rome.

---
November 2, 1999 - Feast of All Souls
---
A Prayer for Intimacy with the Lamb, the Bridegroom of the Soul

Oh Lamb of God, Who take away the sins of the world, come and act on my soul most intimately. I surrender myself, as I ask for the grace to let go, to just be as I exist in You and You act most intimately on my soul. You are the Initiator. I am the soul waiting Your favors as You act in me. I love You. I adore You. I worship You. Come and possess my soul with Your Divine Grace, as I experience You most intimately.
---
Messenger: Include Our Lady of the Holy Spirit Center in 6:20 prayers.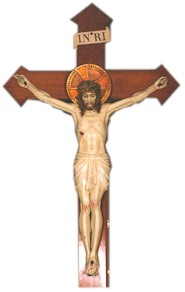 Jesus speaks: Bring Me souls. I died for them.
---
Nursing Home Message from November 1, 1999 Daily Message
A MESSAGE FROM JESUS TO ME.
Jesus speaks: My dear nursing home loved ones,
I am an endless vat of divine LOVE. My Heart is consumed with LOVE for you.
I wish you to say all day:
"Jesus loves me, He is with me, He died for Me.
Jesus loves me, He is with me, He died for Me.
My Father loves me so much. I am His little Child.
The Holy Spirit will fill me with the fire of God's love if I ask Him. The Holy Spirit is with me.
Mary is my Mother. She loves me and is with me now."
---
Messenger: Jesus loves me, Jesus died for me.
Papa, help us.
Song: Bring Me Souls
Bring Me Souls
by Debora Ellen Kellner

O Lord of Light, O Lord of All,
Come into me, into my soul.
You are my Love, You are my All.
Give me strength to answer Your call.
You cry out to me, You cry out to all,
"Bring Me souls, bring Me souls, bring Me souls."

Dear Jesus, my Love and Friend
I love You so, my Lord and God.
You are the Way, the Truth, the Life.
You show me how to overcome strife.
You died for me, You died for all,
And You cry, "Bring Me souls, bring Me souls."

Lord, may my life be all for You,
my every word and deed I do,
You give me life, my every breath.
You gave Yourself unto Your death.
You cry out to me, You cry out to all,
"Bring Me souls, bring Me souls, bring Me souls."

Lord, help me love with all my might,
and keep heaven in my sight.
This is what I'm living for
to be in heaven forever with You.
You died for me, You died for all,
And You cry, "Bring Me souls, bring Me souls."

As I am here upon this earth,
You light my path, I trust in You
Help me to pray, to love and do
all that will bring souls to You.
You are my Light, You are my Friend
And You cry, "Bring Me souls, Bring Me souls."
---
Deuteronomy 12:13
Sacrificial regulations
'Take care you do not offer your burnt offerings in all the sacred places you see;
---
Jesus speaks: When you look at your father and the way he taught you to relate, you will see more about yourselves.
In a family the father can be as the Father wills, loving and bringing the family to oneness.
In a family the father can be controlling and domineering, keeping the family under his control.
If he did not teach good ways to develop healthy relationships, you may have learned many of these patterns and today you may be demanding others follow your rules.
Were there addictions in the family, did the father give all the children a chance to develop in the unique way God created them?
Earthly fathers differ from the heavenly Father.
The Father of all, the heavenly Father, knows how to father perfectly.
---
Our Father, Who art in heaven, hallowed be Thy name. Thy kingdom come, Thy will be done on earth as it is in heaven. Give us this day our daily bread and forgive us our trespasses as we forgive those who trespass against us. And lead us not into temptation but deliver us from evil. Amen.
---
Jesus speaks: I ask you to continue writing about your father and soon your mother so that you will see patterns in your own life that need to be corrected.
In communities, I recommend people socialize and love. When eating, after the blessing a very short Blue Book reading can be read. As little as ten sentences. This may help set a loving atmosphere for the meal.
Unless all are willing to do this work, you will continue in your old ways of relating, some of which will cause you great problems.
It is difficult to change lifelong patterns that were not the way God wills.
I want all in the family to feel security and love.
I want relationships to be according to God's will.
---
November 2, 1999 - Nursing Home Message
Nursing Home and All Others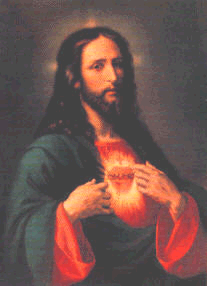 Jesus speaks: My dear sweet one,
Put your head on My breast by My Heart. I long to be close to you. So many were taught to not get close because they were hurt by those who should have loved them.
You can trust Me. I will never hurt you. What I give you is for a greater good. If I allow you to suffer, you must know that if you accept it and work with the suffering according to the Father's will, it will lead you to greater life.
Now accept the fact you are not perfect. I do, and I love you.
I take you to My Heart. There you drink from the stream of salvation.
Oh, My little dear. Oh, My beloved, oh, say over and over again, "Jesus loves me." Look at your old relationships with others you loved. See that you are not treating others in the way you were hurt. Write to Me, if you are able, about this. If not, talk to Me. I am your best Friend. I press you to My breast. Oh, sweet soul, I love you so much. Pray for the poor souls, pray to be humble, pray for the Shepherds of Christ Movement, the Church and the world.
I love you, Jesus.
---
Messenger: When visiting a nursing home this is a plan you can follow to pray a little part of the rosary with the elderly or sick residents.
What is usually done and tolerated by the elderly folks is one Our Father, five Hail Mary's and another Our Father. The song, A Song from Jesus, can be sung before and after these prayers.
It is desirable to have a big picture of The Finding of the Child Jesus in the Temple when doing these meditations. Also it is recommended that you have pictures of the Sacred Heart and the Immaculate Heart of Mary.
---
Excerpt from February 1, 1995 rosary from Rosaries from the Hearts of Jesus and Mary

Messenger: When Jesus was twelve years old, He was taken up to the Temple for the feast of Passover.
When it was over, Mary and Joseph left Jerusalem but the child Jesus remained there.
They had gone a day's journey before they realized that the child Jesus had been left behind.
With great sorrow in their hearts they returned and searched for the child Jesus.
Dear Mary, if we ever lose our way from the Most Sacred Heart of your Son, lead us back quickly.
Song: O burning Heart, O Love divine. How sweet You are to me. I see the Host, I know You are here to love and care for me.
---
Question for married couples and others in intimate relationships:
Q: How do I feel when I am suffering and crying and you try to logically tell me I should not feel that way?
---
---
---
Copyright © 1999 Shepherds of Christ.
Rights for non-commercial reproduction granted:
May be copied in its entirety, but neither re-typed nor edited.
Translations are welcome but they must be reviewed for moral and theological accuracy by a source approved by Shepherds of Christ Ministries before any distribution takes place. Please contact us for more information.
All scripture quotes are from the New Jerusalem Bible, July 1990, published by Doubleday.
Revised: November 2, 1999
URL: http://www.SofC.org
Contact Information for Shepherds of Christ
Email: info@SofC.org
---
Shepherds of Christ Ministries
PO Box 193
Morrow, Ohio 45152-0193

Telephone: (toll free) 1-888-211-3041 or (513) 932-4451
FAX: (513) 932-6791