China Retreat
November 10th - 13th
November 10th - retreat begins 11:00
Mass November 11th - 10:30 a.m.
Mass November 12th - 12 noon
Mass November 13th - 12 noon
Mass November 14th - 11:00 a.m.
Please come and pray with us!
Pray for funds to do what
Jesus asked us to do.


We have completed Blue Book 11
Jesus wants us to print it
We need a donation of 1/2
to print 5000 copies
In Spanish with the Imprimatur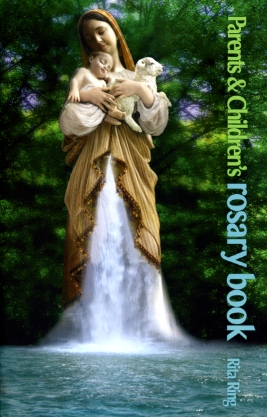 Also we are ready to print
5000 copies of the
Parents and Children's Rosary Book
in SPANISH.
Can you help with a donation?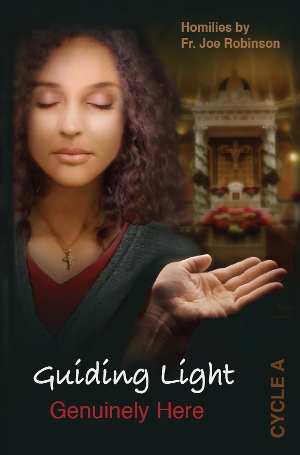 Fr. Joe's New Cycle A
is now Available.
$10.00 plus postage
Call Rosie 1-888-211-3041
Pray for Fr. Joe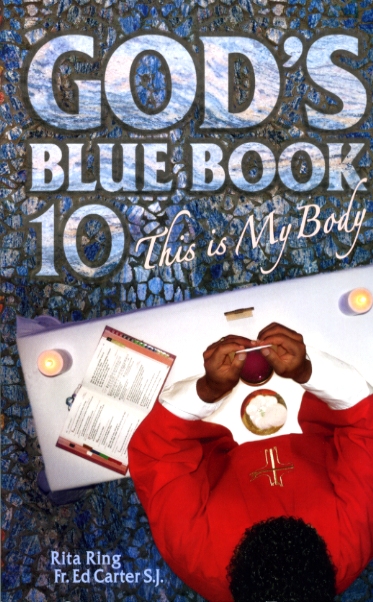 $4.00 plus postage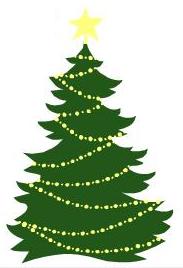 Big Sale for Christmas
Give the gifts that count.
plus postage
Call Rosie
1-888-211-3041
Check after message


Fr. Carter -

Tell My People

$5.00
Response to God's Love
$8.00
Response in Christ
$8.00

God's Blue Books IV, V, VIA, B, C; 7, 8, 9, 10

$4.00 each
Old Mass Books with the Imprimatur
$2.00
New Mass Book with Imprimatur

$8.00

New Parents & Children's Book w/Imprimatur
$8.00
Fr. Joe's Cycle A, Steadfast to the Sun
$5.00

Fr. Carter's Priestly Newsletters

Book II
$6.00
November 8, 2013

From Blue Book 12
August 13, 1996 - Before the Sorrowful Mother Statue

Starving for God's Love

Jesus: The picture that is painted in My churches is a dry, inactive heart. My Heart is on fire for love of My beloved ones. My Heart is on fire for love of My beloved ones. I want love. I want to be loved. I want to give My love. I want emotion. I am a Person. I gave My life for you. This is the great gift I give through you to this world. You will not have peace in your hearts when you are divided. As you communicate to one another, you will share the treasures of My Heart to this world.

The world longs for real love. The world longs to be fed with the love their hearts crave. Think of a starving child, a child that has not eaten in days and does not understand.

You world is starving for My burning love. Nothing on the face of this earth will fill the longing of the soul that craves the Almighty God.

I entrust to you, My Heart, alive and beating in this world through these writings given to you. It is in being in one heart that this world will share the treasures I give to you. I am giving to you great graces to share these insights. Satan does not want these writings to ever reach the world. (Look at the opposition you have received at the Center about God's Blue Books and Rosaries from the Hearts of Jesus and Mary.) Satan knows what My messages do to the hearts. These messages, given through you both, Rita and Fr. Carter, will melt away the cold hearts of the priests.

This was My greatest agony in the Garden – My unfaithful religious, the ones I wanted most to love Me. It was for them I sweat blood, My chosen ones - and they treat Me as a dead object - when I am a Heart burning with vibrant love, alive in this world today!

I am alive! Tell My priests and My religious, tell them how I long, and I wait for a love affair with them. Tell them how souls are dropping into hell like rain. They are starving for love and they go to the world to feed their hunger and they sin, over and over again, trying to satisfy their starving soul within.

The priests are the key. You must reach them with My Heart, My Heart-felt messages, beating for love of them.

Oh, that a priest would know how I long for their tender love! Oh, that they would know the great gifts I have waiting for them! Oh, that they would know how I will teach them about love if they come and wait with Me before the tabernacle!

They are going to the world for their love and their answers. It hurts My aching Heart, for they wear the title, 'Father' but they do not come to Me for their love. Their hearts are filled with the pleasures of the world. They come to Me with cold hearts and they teach the world with these cold hearts. I love, I love, I love My holy priests. I wait for them to come and I give them the greatest graces. When they talk and celebrate Mass, I outpour My love and My grace to My people through them.

It was during My Passion they comforted My soul the most, as it was during My Passion I suffered the most for My unfaithful ones.

Oh, teach them of My burning love. Give them these writings about My Heart of Love. Tell them of My lament for their love and tell them, tell them: I wait for them with a Heart ablaze. I wait and I wait. I want them - I long for them, they are precious to Me!

I am Jesus. You are My Heart beating in this world. The greatest saints have not experienced or seen what you have seen. I beg you to unite in Holy Love.

August 13, 1996 - Before the Sorrowful Mother Statue

Men and Women are Different

R. Jesus laments and laments His unfaithful priests. He cries out from the tabernacle. He allows me to feel how He felt. He allows me to go through the sufferings of the Passion, to know rejection to know the torments of the souls in hell, to want love so badly and know they will never have it – the utter anguish of abandonment of the souls in hell. He allows me to experience the sufferings of knowing all He has taught me and nobody understands or knows the great truths about God. His torment in the Garden, to know all He knew in His Divine Knowing and to see the blindness, the pettiness of men!

Jesus: Men are set up to go and conquer. Men must learn how to feel with their hearts. I work in tenderness. Women must be submissive. Women must obey husbands: husbands must love their wives. You must come as little children, humble, soft and supple, let go of thoughts of perfection, control and pride.

R. Two Hearts: Jesus and Mary – Male and Female.
Jesus was born in the womb of a woman.
Jesus came into the world as a little baby.

Interaction in hearts: I know Jesus' love more because of my brother's love. I love all through Mary and Jesus' Hearts. Man gives the seed - the woman loves and nurtures it. They must work as one. One cannot say I don't need what you have. Relationship is sharing our differences - given from God.

We get deep love when we go through Mary's heart. One heart to another - Mary - Jesus – me and you (diagram). The only way I can have intimacy with Jesus is if I don't have division with you.

Mary appeared and told me I must be obedient and submissive to those over Me. The devil has tried to get people to disobey authority. This is the key to living according to the Father's will.

Jesus wants His Heart venerated next to Mary - a woman.

The Church must go through the heart of Mary. Mary is Mother of the Church. There is a constant state of becoming to be more and more like Jesus, like God wants.

From Tell My People by Fr. Edward J. Carter, S.J.
The Holy Spirit
Jesus: "My beloved friend, tell My people to pray daily to the Holy Spirit. They are to pray for an increase in His gifts. My people must realize that the Holy Spirit comes to transform them. The Spirit desires to transform you more and more according to My image. Those who are docile to His touch become increasingly shaped in My likeness. He performs this marvel within Mary's Immaculate Heart. The more one dwells in My Mother's Heart, the more active are the workings of the Spirit. The Spirit leads Mary to place you within My own Heart. In both Our Hearts, then, your transformation continues. The more you are formed after My own Heart, the more I lead you to the bosom of My Father. Tell My people all this. Tell them to pray daily for a greater appreciation of these wondrous gifts. I am Lord and Master. All who come to My Heart will be on fire to receive the gifts of the Spirit in ever greater measure! I love and bless My people!"

Reflection: The Holy Spirit is given to us to fashion us ever more according to the likeness of Jesus. And the more we are like Jesus, the more Jesus leads us to the Father. Do we, each day, pray to the Holy Spirit to be more open to His transforming influence? Do we strive each day to grow in union with Mary? The greater our union with our Mother, the spouse of the Holy Spirit, the greater is the transforming action of the Holy Spirit within us.
end of excerpt

R. Our heart is a temple of the Holy Spirit - we dwell in Mary's heart – a constant state of becoming - the incarnation goes on in us.
Mary - woman - highest human person - she is our model. Christ says, "You must go through Mary's heart." Pride says, I don't need anybody, my heart is in control, seeking dominance for dominance sake.
Christ is the King of all hearts. See diagram of heart - inner heart with Mary and us: flame and king. There are thorns that He wore around His Heart for all that He suffered.
As I unite to another person intimately, I am dying to my imperfect ways; relating with another human, teaches us about our imperfections.
We are dying to our imperfect ways and it is painful.
I must be submissive to my superiors. I must be obedient to those over me who are doing God's will. Men must try to learn to deal with feelings. Men must learn to be soft and gentle and still be manly.
Mary's role: love and nurturing.
Jesus gives the seed. Jesus is King
All of us under the Father, all subject to the Father's will.
We are writing about hearts. God created them male and female. He created them with different roles. He did not make Mary a priest - Mary's role is a Mother - a mother brings forth children in love and nurturing.
Man is the conqueror; he is in charge, but he must be humble and, as Christ dwelling in the womb of Mary. Man must be as a little child - dependent on his Father.
There is a constant struggle between men and women because of their roles. A constant struggle because of the garden of Eden. Men and women are created different, by God. Wives should be subject to their husbands as Christ is to the Church. Husbands must love their wives. What is more important than anything else is we love - I live on love. I want to obey those over me in the Church. This is how Christ set this up! Both men and women are subject to obedience. All are to obey the Father's will.
Christ shows us He obeyed His Father to His death. Mary and Jesus' obedience to the Father is seen in the touching scenes during the seven sorrows.
The more I become as a little child, the more I lose my pride. The more I become child-like, obedient, the more I unite to Him. See diagram - Jesus - Mary, Holy Spirit, to the Father. The gateway to union with the Trinity is through the heart of Mary.
I cannot have division with other men and unite deeply to Jesus and Mary's Hearts! I have learned so much through sufferings and ecstasies. Christ takes my imperfect love - He takes your imperfect love and He is putting together a picture for the world of His perfect love .
It is a struggle - a dying to self!
Jesus wants His Heart venerated next to Mary's heart.
Jesus talks to me. He lets me go through immense agonies and ecstasies. He is very feeling - He wants to be loved - He calls out: I want you to love Me!
This is the way I feel: Jesus wants us to go through the heart of a woman to experience His deep feelings of love. (sensitivities).
August 13, 1996
Jesus Wants His Heart Venerated Next to Mary's Heart
R. Jesus wants His Heart venerated next to Mary's heart. Jesus talks to me. He lets me go through immense feelings and ecstasies.
He wants feeling love, burning love. He calls out. I want you to love Me!
Jesus wants us to go through the heart of Mary to experience His deep feelings of love.
There is a whole explanation of men and women and their roles given to me on August 13, 1996. (Mary appeared two times to me on August 13, 1996, we received the message and the message on feeling, all were received on August 13th.)
Mary gave a message in the rosary on August 13, 1996. She said it four or five times. I could not deliver the message. People at the Farm said "you should have heard your voice - it changed like no other voice when Mary talked." She said she never gave this message before and it was urgent. Emily has the tape. August 13, 1917 was when the children were jailed and Mary couldn't appear at Fatima. These writings are being blocked. They are a major source of the communication for the completion of the Fatima Message, so it is no accident that Mary appeared and revealed a lot to me on August 13, 1996. Jesus revealed many of the differences between men and women on this date and we got a message from Jesus that day.
The Bell Tolls.
Jesus and Mary - Jesus was on the cross. His Heart was pierced with a lance. Life comes from the Father, in the Holy Spirit, through the pierced Heart of Jesus, through Mary, to us. Mary's heart was invisibly pierced with a sword. The grace flows as a shower through her heart in the seven sacraments, seven slits in which the fountain of life flows. The gifts of the Spirit flow through her heart. Her Heart is the sanctuary of the Holy Spirit.
Today there is a tendency toward male dominance, and some are priests, Jesus says. They think, some do not need Mary, some do not need a woman, they do not need a spiritual mother. They have disregarded our heavenly Mother and her message of Fatima. They do not want to give their hearts to Mary. As Jesus said, the Father chose Mary. The Father chose Mary to be the way He sent His Son in the world. The Father says we must come to Him as children, little and dependent. We are given a mother of our Christ-life. Jesus says, many priests do not want to recognize Mary's role. It is the Father's will, Mary is Mother of the Church. We are sanctified by the Holy Spirit in the heart of Mary. Mary is the pure one, she is sinless, she is the highest human person. We are to model our lives after our mother. She is the only sinless human person.
Many women have tried to do things against the will of God. Many want equality with men. Some want what they want, not God's will. We see Jesus and Mary, the new Adam and the new Eve. Their roles are defined majorly on Calvary, all through Their lives, all through the rosary. The devil has tried to stop the rosary. Mary crushes the head of the devil.
A problem comes in male dominance and women trying to be priests – they are both doing their own will. God has defined the roles. Because of male supremacy and ignoring these messages, they will have tremendous problems. The world is made up of men and women!