Message from Jesus and Mary
Come to Florida
December 17, 2013
17th Anniversary of Mary
China Retreat
November 10th - 13th
November 10th - retreat begins 11:00
Mass November 11th - 10:30 a.m.
Mass November 12th - 12 noon
Mass November 13th - 12 noon
Mass November 14th - 11:00 a.m.
Please come and pray with us!
Pray for funds to do what
Jesus asked us to do.


We have completed Blue Book 11
Jesus wants us to print it
We need a donation of 1/2
to print 5000 copies
In Spanish with the Imprimatur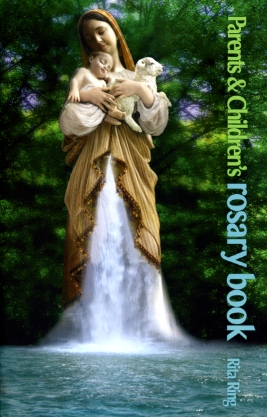 Also we are ready to print
5000 copies of the
Parents and Children's Rosary Book
in SPANISH.
Can you help with a donation?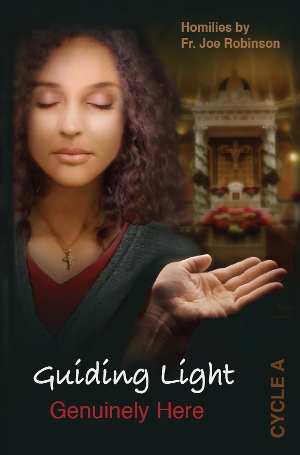 Fr. Joe's New Cycle A
is now Available.
$10.00 plus postage
Call Rosie 1-888-211-3041
Pray for Fr. Joe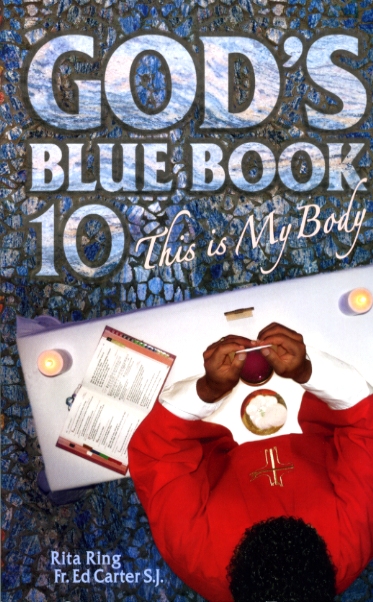 $4.00 plus postage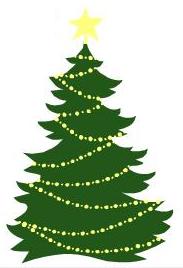 Big Sale for Christmas
Give the gifts that count.
plus postage
Call Rosie
1-888-211-3041
Check after message


Fr. Carter -

Tell My People

$5.00
Response to God's Love
$8.00
Response in Christ
$8.00

God's Blue Books IV, V, VIA, B, C; 7, 8, 9, 10

$4.00 each
Old Mass Books with the Imprimatur
$2.00
New Mass Book with Imprimatur

$8.00

New Parents & Children's Book w/Imprimatur
$8.00
Fr. Joe's Cycle A, Steadfast to the Sun
$5.00

Fr. Carter's Priestly Newsletters

Book II
$6.00
November 9, 2013

From Blue Book 12
August 15, 1996

History

Experiences at the Sorrowful Mother Chapel

R. I was at the Center for three years – I had to leave twice, was persecuted and ignored. Jesus' messages were totally ignored. The end of the building fell off. Mary's messages were ignored. She appeared every day for 14 months and hardly anyone, including everyone in the Shepherds of Christ recognized it. This is the Blessed Mother. If I tried to tell anyone they would think it is just "me". It isn't me that is being ignored, it is Jesus and Mary.

Mary appeared to me three times this week in the Sorrowful Mother Chapel. On August 12th in the early morning - 3-5:00 a.m., she appeared two times on the 13th to comfort me. Early in the morning 4:00 a.m. and then again about 4:15 on the 13th. (the Eucharist was exposed in the Sorrowful Mother Chapel.) It was the greatest comfort I ever had from Mary. I experienced such love from her and had the presence of the Trinity. The whole corner was in celestial light and I was and comforted by her and by God.

These are the facts: This is Mary's house. I went there everyday for 14 months and Jesus and Mary talked to me and gave me messages for the world. I received a major part of my mystical experiences and letters from my beloved Jesus there. It is the place I was so intimate with My Divine lover. It was there I was given the sufferings of Mary. It was there she let me feel the swords in her heart many times. It was the major place for my many experiences. It was the place of my rendezvous with God. It was the place of great frustration, but these mystical experiences outweighed all pain. I continued there for 2 1/2 years, under pain because people did not understand the gifts I was being given. I did not complain. I was comforted by Jesus and Mary and I knew what God was saying so it didn't matter if the whole world didn't believe me. Mary was appearing and Jesus and the Father told me what was going on.

This is my Mother's House. I went there to see and speak to Mary and Jesus and They did speak to me. They comforted me. They gave to me great secrets for the world from her House.

Then men told me I couldn't go to my Mother's house. It was for me my place – where I met God. It was where I was taken into ecstasies and agonies and was given insights into the hidden mysteries. It tore at my heart and made my heart bleed inside for nothing here could compare to the encounter. I had spent the most part of 2 1/2 years there receiving Divine gifts from God!

We do not comprehend the great gifts God has given for the completion of the Fatima message, at Mary's House.

As satan has blocked the basic Fatima message from reaching the world, he will continue to block my messages which are a major form of communication of the Fatima message.

This is Mary's House. I have received innumerable insights here from Mary and Jesus. It has been blocked and blocked because of its importance to the world and the completion of the Fatima message. I believe Jesus wants me to deliver this message to all. The revelations given here, the story - the collapse of the building – He told me to ask my spiritual director to discern the message of March 20, 1994. He told me to circulate the video of April 17, 1994. The Third Blue Book is about to be released. The Rosary Book is a key to Mary's love.

Mary appeared three times to comfort me and to give me the strength to reveal these insights into the hidden mysteries at her House. The proof of the authenticity of these messages is in the March 20, 1994 message.

The places where Mary appeared at Fatima were very important. Of the seven sites, I have received a major portion of these insights concerning the Fatima message from Mary's House and the Immaculata Church and my house. Two of her seven sites: The story behind all other apparitions are out. The devil has blocked mine entirely because of the importance to take people to the Burning Heart of Jesus.

At the Center, people's minds were blocked despite all the happenings and the collapse of the building corner. Satan blocked their minds, even though they received message after message from Jesus that told them what to do and what was going to happen.

The funds will not come until we do it Their way. The funds never came for the Center as Jesus said. These messages are a major form for the completion of the Fatima message. Do they think God will quit and take another route? The "Farm" has been called as the main Center for the Shepherds of Christ Movement. The devil has blocked the rosary every place I go. These messages are direct and are telling us exactly what to do.

Many men and women do not communicate to each other, because of this problem with "feelings". Jesus told me very much about this subject on August 13th. On the 13th of August Mary appeared to me twice and told me all about it. On the 13th, Jesus told me about the problems between men and women, communicating, thinking different. This is an urgent message for the world. His Heart will beat in this world when we put together the insights here. They work together to give His Beating Heart to the world.

On Ascension Thursday, May 25, 1995, I went through immense agony. First He took me to such an ecstasy after Mass. I could not walk. In the Mass I saw His whole life from infancy to His Ascension and I saw Him going up into heaven. I remember as if it just happened. I could not contain my emotion for I knew Him as one. I knew God. I knew His life. I knew Him now as the glorified Christ. I knew Him in the Mass and the Eucharist. I knew Him, alive in me.

When I barely made it out of the Faber House, I went home. I was consumed with such love of the Father and He gave me insights into His power.

Then Jesus began to lament. I cried so hard I couldn't write and He called out, "I am alive, I am alive, I am alive." He said in my utter agony and pain, "I want Fr. Carter to tell every soul on the face of the earth about My burning love." Then He said He was giving the messages to Fr. Carter and to me. When we went to publish this, it was removed for publication - the part that made us lead apostles to spread the love of His Sacred Heart to the world.

I experienced this. I knew it in my gut. It was removed, I was in intense sorrow and knew this in the depth of my soul.

These writings can help to bring the knowledge of the love of His Sacred Heart to this world. Jesus laments. Jesus cried out, "I am alive, I am alive, I am alive. I died for you. What more do you want? Tell them, Rita, tell them."

March 13, 1994 – 10 days before the big boom, He said: "You must tell them how I wait for them. I wait, I want them to come and I will give them such love! Tell them, Rita, tell them! Your discontent is from what emotions I give you and you keep them inside."

This is the key. This is what I try to deliver, but no one listens. (When we removed the "aching Heart" messages from Blue Book II, He told me, "to take out these intense messages is to give more of what they already have - a non-emotional relationship with Me."

Read Blue Book II - page 159. He says, "I am crying out to you, little one. Tell them, tell them. Do not waste time. I am crying out to you to spread this message. I want you to tell all of My love and how I am waiting. Emotion! Emotion! I am crying out to you in your heart.

I long for their love. I died for them. How do I make them know if you, to whom I speak, hold back? I want you to get the messages out, child.

Ready yourself for the big boom. No one is listening, I am crying out to you!"
10 days before the big boom:
Many hours before the big boom - read March 20, 1994
March 7, 1994 - very plain – big boom
March 1, 1994 - awaken with knocking
March 6, 1994 - really important - mighty medicine
March 22, 1994, the corner of the Holy Spirit Center building fell off
March 22nd is Lucia's Birthday, the main Fatima Visionary
Jesus is delivering these messages to me. He let me feel these emotions. In the heart there is feeling and there is emotion. I have heard Him say over and over again, "This is My Body. This is My Blood." I have heard the Father say: "This is My Beloved Son, in whom I am well pleased." I have seen Jesus transfigured before my eyes.

I have been under the cross with Mary. I have seen into her eyes. I have been strung out on the floor with swords in my heart on the Feast of the Sorrowful Mother. I have had swords in my heart, on December 13, 1995 for 2 1/2 hours, when Mary lamented about the children and the priests and Jesus took me into the greatest agony and told me to call my cousin, Archbishop McCarthy.

On Pentecost, 1995 - I had swords in my heart for 2 1/2 hours and Mary spoke to me about the pain in her heart.

On Pentecost, 1996 - He gave a message to me about what He wanted me to do.

On the Feast of St. Ignatius, I was taken into an experience where there was such a presence of the Trinity. Mass was the greatest Mass I ever went to this year. On Pentecost, I was in ecstasy.

Jesus says He wants His Heart venerated next to the heart of His Mother. His Mother is the highest human person. His Mother is a woman.

Women's hearts are centered on love, emotion, feelings, holding babies, giving milk, caring for children, tenderness, fixing meals, cleaning up after sick children, loving when they are hurt and wounded, kissing their wounds, holding them in their arms, patting their little bodies.

The woman's role is loving and nurturing, feeding.

Jesus said that the devil has waged a war against the priest and Mary. He has divided the priest from their Mother. Because of pride, they think they do not have to come through a woman, yet Christ Jesus, the Almighty God, came into the world in a woman, as a naked baby. Priests are to be Christ-like. Jesus wants the priests to deeply love Mary as their spiritual Mother.

I have cried and cried about this because Jesus has told me how He feels about this intimacy He wants with the priest and His Mother.

Jesus suffered in the Garden and He lamented and told me of the pain. Jesus has allowed me to experience the feelings in His Heart. Jesus wants the priest to have heartfelt love with Him and others. Mary has allowed me to experience the feelings in her heart.

Jesus wants love. Jesus' Heart is on fire with love for us. Jesus wanted our love so much He came into the world a naked baby and died on the cross.

Jesus wants us to go to His Heart through Mary's heart. Mary is a woman. She has a "feeling" heart. Mary is Mother of the Church. Jesus gave these insights to me. Men may not like to talk about feelings.

That is why, at every Marriage Encounter, they say the only way the marriage will work is if you write about your feelings every day, then you can communicate. The whole Encounter is based on expressing your feelings. They use feeling words - many people divorce, they need to be able to communicate about their hearts.

Jesus gave men, the conquering, leadership role; Jesus gave women the nurturing, raising and having babies role. Jesus wants heartfelt love. I hear Him. The Heart of Jesus will beat in this world – it will be alive through our writings. (The message given on August 13, 1996.)

August 17, 1996

Jesus and Mary's Hearts

R. I want to write about what Jesus has told me about His tender, loving Heart. These are some of the deepest experiences I have had.

Many men I have dealt with have rejected these messages many times.

Before Jacinta died, she told of other messages given her (during her illness) by Mary:

Tell everybody that God gives graces through the Immaculate Heart of Mary. Tell them to ask grace from her, and that the Heart of Jesus wishes to be venerated together with the Immaculate Heart of Mary. Ask them to plead for peace from the Immaculate Heart of Mary, for the Lord has confided the peace of the world to her.
–Mary's Peace Plan from Heaven, pp.9-10


R. Mary is the highest human person. Mary is a woman. We cannot become really close to God in deepest intimacy unless we go through the heart of Mary. It is through the Heart of Jesus we unite to the Father. It is in the heart of Mary we are sanctified by the Holy Spirit.

Jesus: Oh, senseless men, that curse their heavenly Mother, Mary.

R. Mary, Mother of our spiritual life, Mother of the Church.

Jesus has revealed to me great insights into the Hearts of Jesus and Mary. I have been given insights since December 1995, insights into the role of men and women in the Church and in the world. We were created men and women. Men are not women; women are not men. Christ is Chief priest. Christ is Priest, Prophet and King.

Hebrews 9: 12-14
and he has entered the sanctuary once and for all, taking with him not the blood of goats and bull calves, but his own blood, having won an eternal redemption. The blood of goats and bulls and the ashes of a heifer, sprinkled on those who have incurred defilement, may restore their bodily purity. How much more will the blood of Christ, who offered himself, blameless as he was, to God through the eternal Spirit, purify our conscience from dead actions so that we can worship the living God.

R. The priest is a man. Mary is a spiritual Mother. Jesus gave to Mary the role of Mother. Mary is to nurture and love all her children.
Ephesians 5: 21-32
Be subject to one another out of reverence for Christ. Wives should be subject to their husbands as to the Lord, since, as Christ is head of the Church and saves the whole body, so is a husband the head of his wife; and as the Church is subject to Christ, so should wives be to their husbands, in everything. Husbands should love their wives, just as Christ loved the Church and sacrificed himself for her to make her holy by washing her in cleansing water with a form of words, so that when he took the Church to himself she would be glorious, with no speck or wrinkle or anything like that, but holy and faultless. In the same way, husbands must love their wives as they love their own bodies; for a man to love his wife is for him to love himself. A man never hates his own body, but he feeds it and looks after it; and that is the way Christ treats the Church, because we are parts of his Body. This is why a man leaves his father and mother and becomes attached to his wife, and the two become one flesh. This mystery has great significance, but I am applying it to Christ and the Church.

R. He did not make women priests. He chose twelve apostles, and He gave them the power to baptize and forgive sins. He told the apostles at the Last Supper to "do this in remembrance of Me." He made them male and female. From the side of Adam, He took Eve. Men's roles are the role of leading, of power, of being in charge; women's roles are the role of relating, nurturing, of loving.
Jesus says we must come through the heart of His Mother to be close to Him.
Mary's heart is a feeling heart; it is a woman's heart. Women's whole emphasis is on loving, communicating, relationships.
A win-win relationship – our relationships today are not as they should be. Many relationships are win-lose, like playing sports. If we are doing the will of God, all relationships are win-win relationships.
August 18, 1996
God Lets Us Suffer
R. Jesus let me suffer for two years when I lost my voice. He never told me until after I made my decision to quit my jobs. Jesus let me suffer for three years at the Center.
Everyday I put up with persecution but it didn't matter because I knew what God wanted. Mary appeared to me every day for 14 months to comfort me. My Mother - at her House!
Jesus taught me His will through pain and suffering and I stuck it out because God was talking to me and Mary and Jesus were appearing to me.
Jesus gave me lessons on waiting. We must wait on the Lord and not act in haste. If we want answers right now, we must not act until we are doing what He wants.
He wants prayer - from all of us gathered here:
Father,
Help us, Father. We want to help Your plan unfold. We want to be little children obeying You, but we bump our heads into one another. We are controlling and selfish, many times, and we don't even realize how many times we are unloving. Pray for me, the little child of God - my God, my love, my all. I adore You and love You, my most beauteous God.
Father, I love You. I love Jesus and I love the Holy Spirit. I love Mary and all the saints and angels and all souls in heaven and on earth. Father, in my heart I want to love and I fail so many times. I am so weak. I want You, God. I want to be with You in the deepest union. I long and I thirst for You. I want to be swept up in Your heavenly embrace. I want You, God. I am totally dependent on You and Your grace for I am so weak. I give You myself, wholly and entirely. I ask the Holy Spirit to sanctify me, to make me more like Jesus. I want to be like Him so much and I fail. Oh, God, help me. I love You so much. I just want to please You, my beloved Father. I pray all this, united to the Holy Sacrifice of the Mass throughout the world, in the Holy Spirit, through the powerful intercession of Our Lady and all the angels and saints, and the souls in purgatory.
I am your little child. Please help me to please You, God the Father, Jesus, and the Holy Spirit, and Mary, please - please help this helpless child. I love You.
Think of what God knew - and to watch senseless men and see them focused on so many things that are useless.
Sing: Little Child
Excerpts from Rosaries of June 5th and June 11th, 1996
June 5, 1996
Jesus: ...Satan will create division between mother and child, between husbands and wives, between friend and friend and each and every one of you that I have called to help spread this message to the world. He will keep you focused on negativism and criticism. Your hearts must be filled with love. It is in love that you have proceeded ahead and the message will reach this earth. You are My apostles. You cannot come with hearts that are haughty and prideful.
June 11, 1996
Jesus: I am allowing you to experience sufferings in your lives to strengthen you for the days to come. You do not know how satan will attempt to stop you. Satan will cause this doubt and confusion in your life. You must stay focused on Me. You must trust in Me in all of your activities. You must surrender and let go. I will test you, My dear ones. I will allow you to go through these struggles that you will learn a deeper trust, that you will go to My Heart and take refuge in My Heart. It is in My Heart that you will find peace, for as you are pressed on, you will want to run and to go away, but you must know that I am with you always. You must stay focused on Me. You must not give into His tauntings. You must not give up. You are My apostles that I am sending into this world. If you say no, who will I send?
August 18, 1996
The Heart of Jesus is Perfect Love
Notes:
Jesus' Heart - All human emotions
Men Women
Head - power and control Loving, nurturing, feeling, relationship
For men to be like the Heart of Jesus, they must dispense with power and control and proceed ahead only according to the Father's will. Man is a leader, but His Heart cannot be prideful, cannot be haughty, cannot be used for self-promotion.
A man must come through the heart of Mary and have all the virtues. He must have a humble, loving and gentle heart.
Anger for power and control is not like Jesus.
People get up at church - some focused on self-promotion.
We must get past seeing ourselves first, whenever we act thinking of ourselves.
Comments:
Jesus said: Don't hide the sign He gave with the building falling off. He was displeased. They disobeyed and the devil stopped the messages. Hide the sign He gives and He is displeased! Legions of devils work on one person to block the messages.
This is the mighty medicine - salt to the earth.
But the world is worldly - the Church is worldly.
Money will come when you obey.
Priests' hearts are controlling for self-promotion.