Shepherds of Christ
Daily Writing
December 12, 2010
December 13th Holy Spirit Novena
Scripture selection is Day 7 Period I.

The Novena Rosary Mysteries
for December 13th are Joyful.
China Retreat
December 10th - 13th
Please come and pray!
December 13th begins at 12 noon.
Come and pray December 17th
6:20pm Clearwater, Florida
14th anniversary of
Mary's apparition.
We need funds for the mailing
of Fr. Joe's book
Our Lord wants out.
Call 1-888-211-3041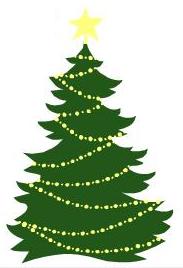 Give gifts that last.
Please remember us when buying
your Christmas gifts.
Can anyone please help us payoff
our loan on the building?
We need to print the
Tiny Tot Rosary Books.
Can anyone please help us with the this?
1-888-211-3041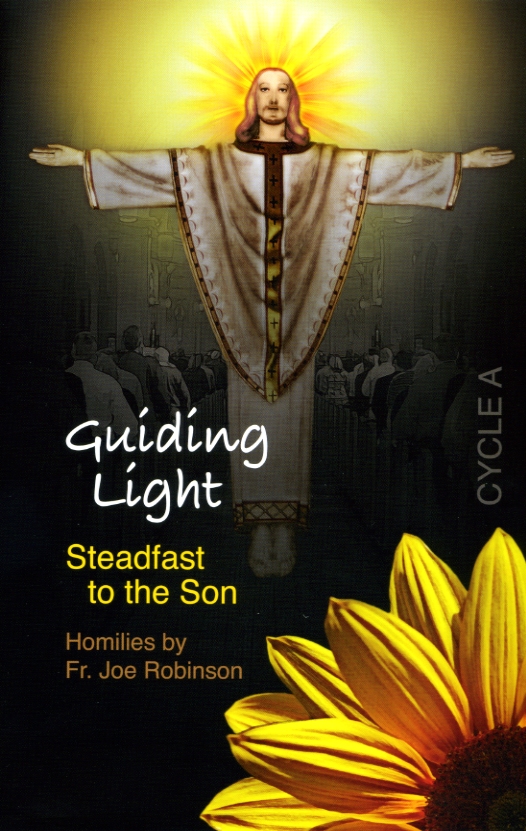 We need to reprint the Cycle A Homily Book

Please help us to reprint the book
to send to the priests.

1-888-211-3041
December 12, 2010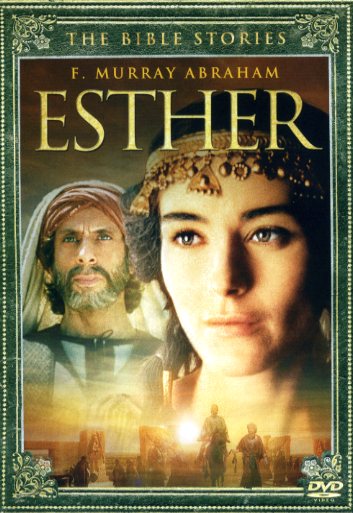 Esther DVD available
$15.00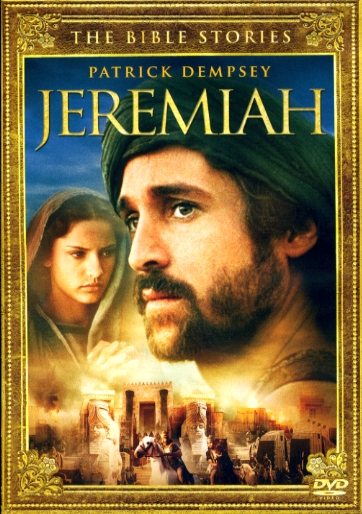 Jeremiah DVD available
$15.00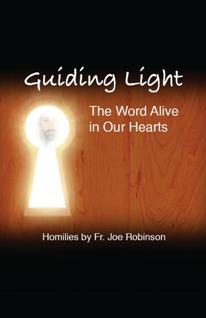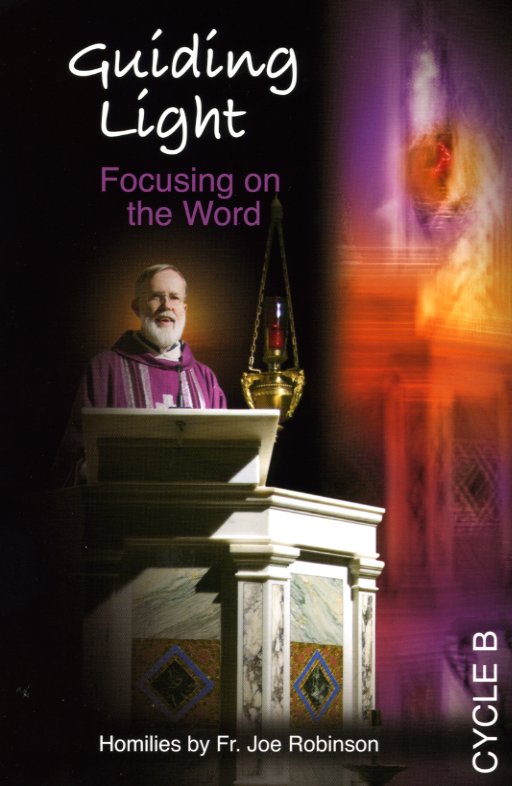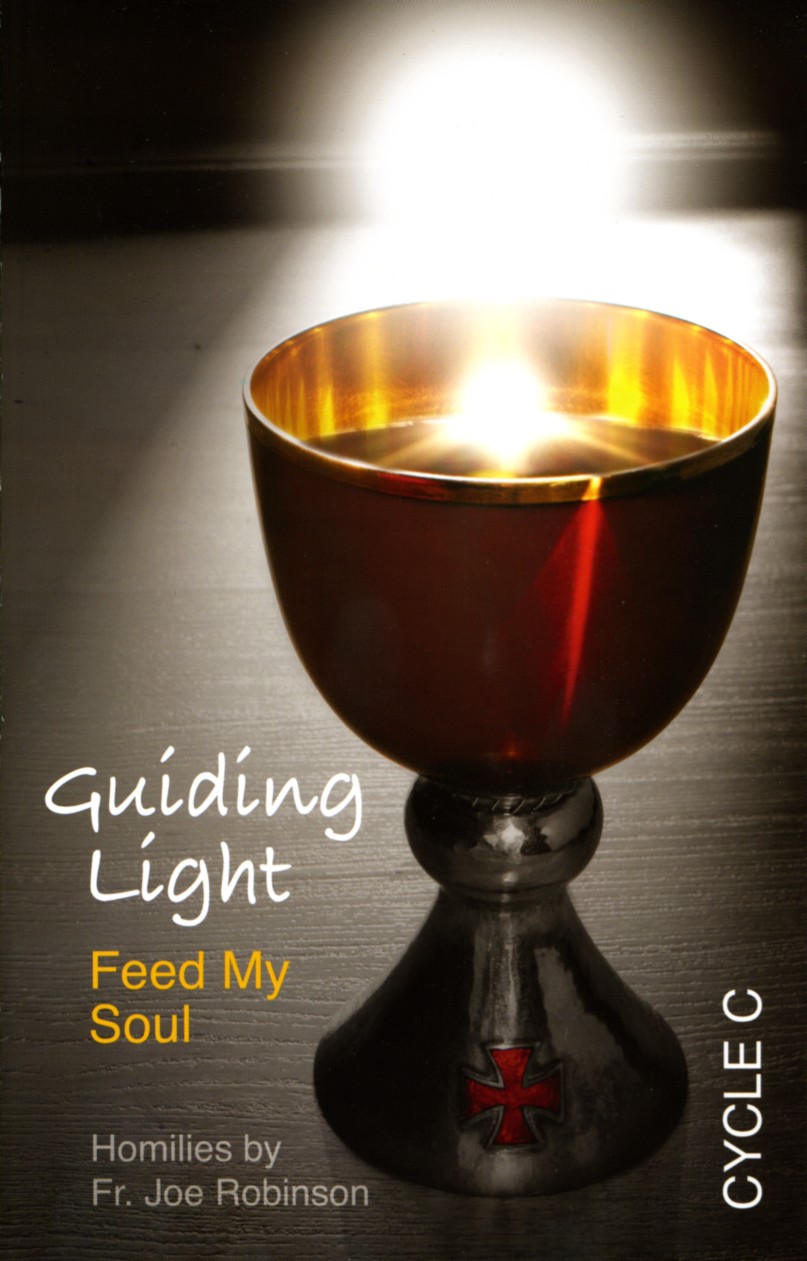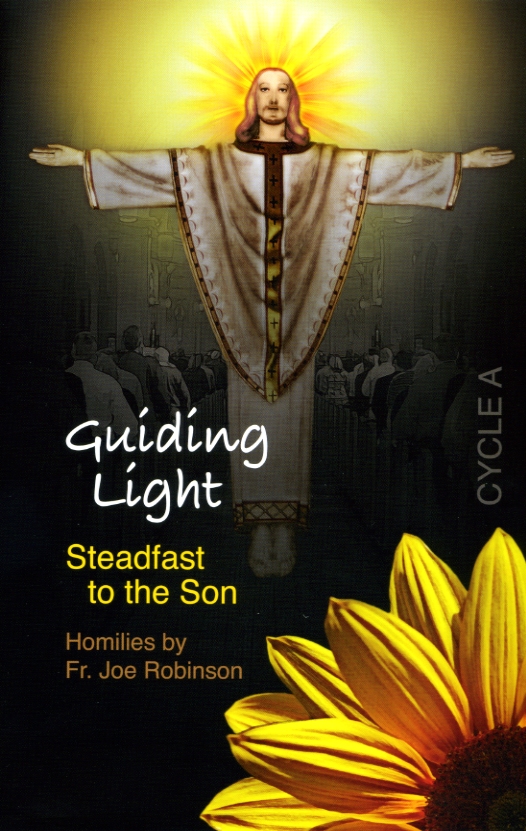 Homilies by Fr. Joe Robinson

$10.00 each plus shipping
Call Doris
1-888-211-3041
Jeremiah 23: 1-6
'Disaster for the shepherds who lose and scatter the sheep of my pasture, Yahweh declares. This, therefore, is what Yahweh, God of Israel, says about the shepherds who shepherd my people, "You have scattered my flock, you have driven them away and have not taken care of them. Right, I shall take care of you for your misdeeds, Yahweh declares! But the remnant of my flock I myself shall gather from all the countries where I have driven them, and bring them back to their folds; they will be fruitful and increase in numbers. For them I shall raise up shepherds to shepherd them and pasture them. No fear, no terror for them any more; not one shall be lost, Yahweh declares!

Look, the days are coming,
Yahweh declares,
when I shall raise an upright Branch
for David;
he will reign as king and be wise,
doing what is just and upright
in the country.
In his days Judah will triumph
and Israel live in safety.
And this is the name he will be called,
'Yahweh–is–our–Saving–Justice.' "
Sixteenth Sunday of Ordinary Time
July 19, 2009 (excerpt)
HOMILY: ... When David was king 1000 years before Christ, David wanted to build a house for God, since there was no Temple for God at that time. God did not give David permission to do so, however God promised David through the prophet Nathan that he would bless him and build David a house in the sense that David's kingdom would continue forever and one of his descendants would always rule. This blessing lasted through the reign of David's son, Solomon; but we humans somehow have the ability to sabotage God's blessings. Solomon turned to pagan gods and over-extended the country financially by elaborate building projects and exorbitant taxes, so when Solomon died there was a rebellion and most of Israel broke away from Solomon's successor, David's grandson, Rehoboam. Rehoboam continued to rule over the southern part of Israel, the area we know as Judaea . For 400 years (and this is amazing) the kings of Judaea were descendants of King David. The northern kingdom that rebelled against David's successors suffered under a succession of kings and rebellions. In less than 300 years the northern kingdom was destroyed by the Assyrians, people from northern Iraq. About 100 years after that, the Babylonians from southern Iraq conquered the Assyrians and took control of the entire Middle East. The conquest of the Babylonians brings us up to Jeremiah whom we heard in today's first reading. At the time of Jeremiah, here was the situation: the northern kingdom no longer existed. The southern kingdom, Judaea, was still being ruled by David's descendants but they were not loyal to God or to God's laws. Jeremiah spoke to these kings as they came into power, the last four being: Jehoahaz, Jehoiakim, Jehoikin and Zedekiah. Zedikiah, the last reigning king, died in disgrace. After the Babylonians captured him, his sons were slaughtered before his eyes, he was then blinded and led off to Babylon in chains where he presumably died. You can read how Jeremiah spoke with them in great detail in the book of Jeremiah. He told them exactly what they needed to do to survive the invading forces of Babylon. His messages were ignored. He blames them and their leadership for the destruction that came upon God's people. As we heard in today's first reading, God speaks through Jeremiah: "Woe to the shepherds who mislead and scatter the flock of my pasture." God said he would take over shepherding his people; he would bring them back from exile; he would appoint leaders over them who would serve them well and lead them to peace and security. It took 600 years before God thought the world was ready for this king who would reign and govern wisely, who would do what is just and right in the land. ...

Order your Christmas presents that last!
Please remember us when buying
your
Christmas gifts.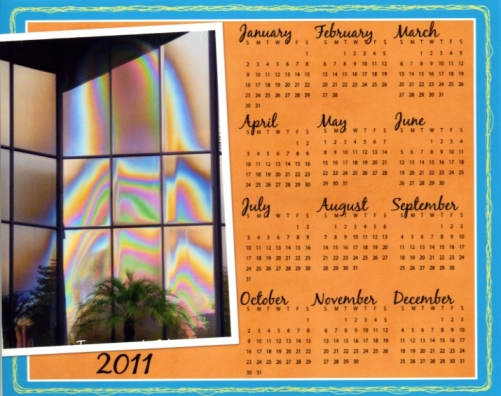 $1.00 plus shipping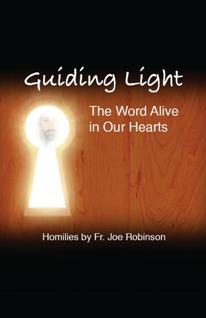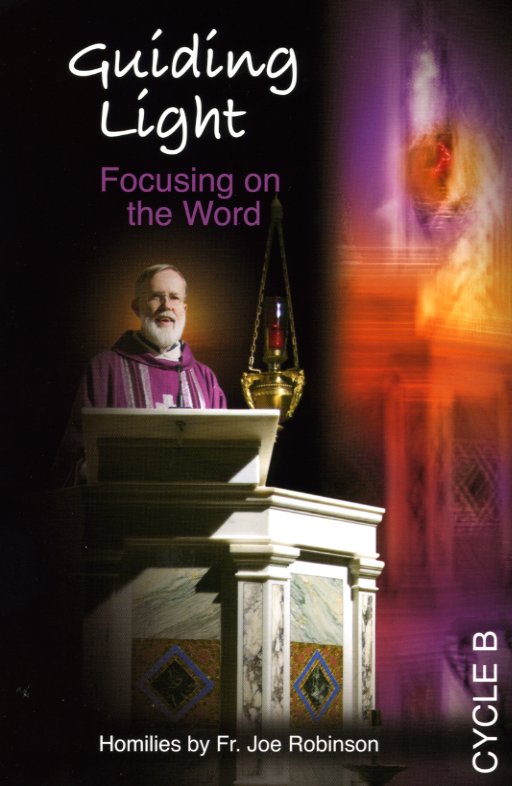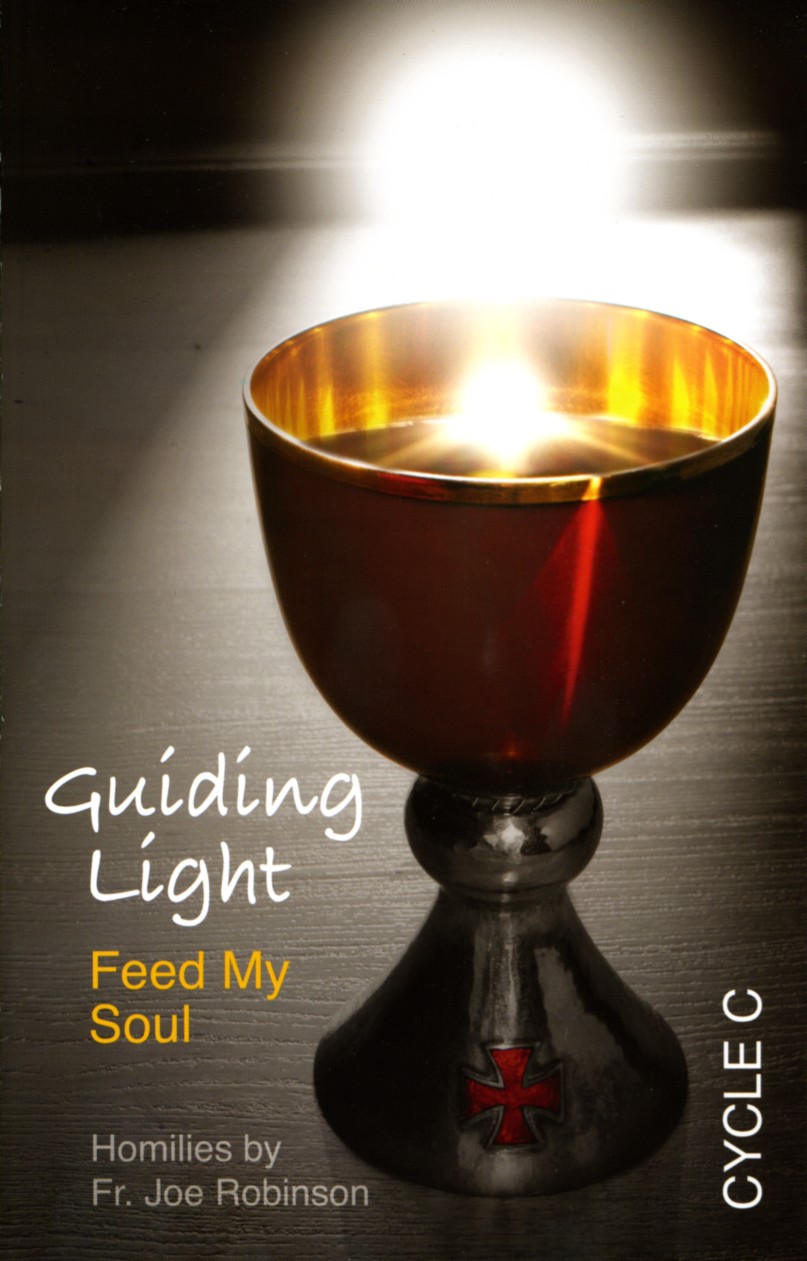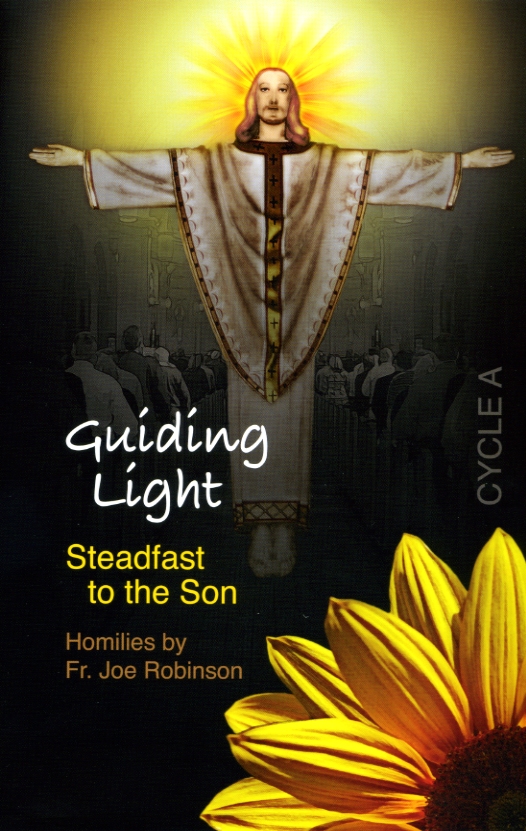 Homilies by Fr. Joe Robinson
$10.00 each plus shipping
Call Doris
1-888-211-3041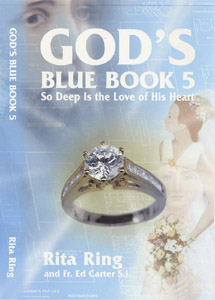 Books written by the cofounder of Shepherds of Christ Ministries

Writings by Rita Ring
Mass Book
A Journey Into the Heart of Jesus - Author: Rita Ring. Discerned by: Fr. Edward J. Carter S.J. Imprimatur
$ 12.00 plus postage
God's Blue Book I
Teachings to Lift You Up. Author: Rita Ring. Discerned by: Fr. Edward J. Carter S.J.
$ 10.00 plus postage
God's Blue Book II
The Fire of His Love. Author: Rita Ring. Discerned by Fr. Edward J. Carter S. J.
$ 10.00 plus postage
God's Blue Book III
Love God, Love One Another. Author: Rita Ring. Discerned by Fr. Edward J. Carter S.J.
$ 10.00 plus postage
God's Blue Book 4
The Love of the Hearts of Jesus and Mary Author: Rita Ring
$ 5.00 plus postage
God's Blue Book 5
So Deep Is the Love of His Heart. Author: Rita Ring.
$ 5.00 plus postage
Blue Rosary Book
Rosaries From the Hearts of Jesus and Mary - Volume II
$ 12.00 plus postage
Messages From Jesus
Given by Jesus to His Messenger Author: Rita Ring. Discerned by: Fr. Edward J. Carter S.J.
This book is 8 1/2" by 11" and you can open it up and sit it on your lap.

$ 10.00 plus postage
Apostle's Manual
Shepherds of Christ Overview: Very carefully discerned by Fr. Edward J. Carter S. J.
$ 20.00

Songs From Jesus
Given by Jesus to His Messenger Author: Rita Ring. Discerned by: Fr. Edward J. Carter S.J.
$ 5.00
Books written by the founder of Shepherds of Christ Ministries
Tell My People
Messages from Jesus and Mary Author: Fr. Edward J. Carter S.J. Imprimi Potest
$ 10.00 plus postage
Spirituality Handbook
Shepherds of Christ Associates Spirituality Handbook - A Way of Spiritual Life
Author: Fr. Edward J. Carter S.J. Imprimi Potest
$ 3.00 plus postage
Get a canvas print of Mary's image
with a sliver of glass and
a little bottle of
Jesus and Mary water.

The glass will be fixed behind the
back of the picture.

Cost — $200.00

Also available

a cup with a Mary's image on it

Cost — $15

Call Doris


1-888-211-3041
or
1-727-725-9312

Rosaries with Mary's Image Available
Aurora Borealis Beads

6mm - $30.00
8mm - $40.00

Call Doris
1-888-211-3041
or
1-727-725-9312

Statues

| | | |
| --- | --- | --- |
| | | |
| Sacred Heart of Jesus w/glass - 18 | Our Lady-Guadalupe w/glass - 12 | Limpias - 8 |
| | | |
| Immaculate Heart w/glass - 18 | I Heart - Ivory w/glass - 18 | Our Lady of Grace w/glass - 18 |
| | | |
| Our Lady-Mt. Carmel w/glass - 18 | Our Lady of Lourdes w/glass - 18 | Infant of Prague w/glass - 24 |
| | | |
| Sacred Heart of Jesus w/glass - 24 | Sacred Heart -Blessing w/glass - 24 | Sorrowful Mother w/glass - 24 |
| | | |
| I Heart - Ivory w/glass - 24 | I Heart of Mary w/glass - 24 | Our Lady of Lourdes w/glass - 24 |
| | | |
| Our Lady-Guadalupe w/glass - 28 | Our Lady of Grace w/glass - 24 | Our Lady-Mt. Carmel w/glass - 24 |
| | | |

| | | |
| --- | --- | --- |
| St. Padre Pio | St. Joseph | St. Therese |
| | | |
| St. Francis | St. Anthony | St. Claire |
| | | |
| Limpias | St. Jude | Divine Mercy |
| | | |
| Holy Family | Angel | St. Philomena |
| | | |
| Pieta - Marble | Pieta - Color | Holy Family |
| | | |
| St. Anthony - 18 | St. Francis - 18 | St. Joseph - 18 |
| | | |
| St. Therese - 18 | St. Rita - 18 | St. Clare - 12 |
| | | |
| | | |

| | | | |
| --- | --- | --- | --- |
| St. Rita - 12 | St. Padre Pio - 12 | Divine Mercy - 12 | St. Michael - 11 |


Shepherds of Christ Ministries
P. O. Box 627
China, IN 47250

Toll free - 1-888-211-3041
Local - 1-812-273-8405
fax - 1-812-273-3182
web: www.sofc.org
e-mail: info@sofc.org


| | | | |
| --- | --- | --- | --- |
| | Size | Price | Quantity |
| Holy Family | 24" | $180 | |
| Limpias | 24" | $125 | |
| St. Anthony | 24" | $125 | |
| St. Claire | 24" | $125 | |
| St. Francis | 24" | $125 | |
| St. Joseph | 24" | $125 | |
| St. Jude | 24" | $125 | |
| St. Padre Pio | 24" | $125 | |
| St. Therese | 24" | $125 | |
| Divine Mercy | 22" | $125 | |
| Angel | 22" | $100 | |
| St. Philomena | 20" | $100 | |
| St. Philomena | 16" | $65 | |
| St. Joseph | 18" | $65 | |
| St. Francis | 18" | $65 | |
| St. Anthony | 18" | $65 | |
| St. Rita | 18" | $65 | |
| St. Therese | 18" | $65 | |
| Pieta - Color | 15" | $75 | |
| Pieta - Marble | 15" | $75 | |
| Holy Family | 12" | $60 | |
| St. Padre Pio - standing | 12" | $40 | |
| St. Padre Pio - sitting | 8" | $50 | |
| St. Michael | 11" | $40 | |
| St. Rita | 12" | $40 | |
| Divine Mercy | 12" | $40 | |
| St. Claire | 12" | $40 | |
| Limpias | 8" | $25 | |
| Our Lady of Guadalupe w/glass | 28" | $500 | |
| Our Lady of Mt. Carmel w/glass | 24" | $500 | |
| Immaculate Heart of Mary w/glass | 24" | $500 | |
| Immaculate Heart - Ivory w/glass | 24" | $500 | |
| Infant of Prague w/glass | 24" | $500 | |
| Our Lady of Grace w/glass | 24" | $500 | |
| Our Lady of Lourdes w/glass | 24" | $500 | |
| Sacred Heart of Jesus w/glass | 24" | $500 | |
| Sacred Heart -Blessing w/glass | 24" | $500 | |
| Sorrowful Mother w/glass | 24" | $500 | |
| Immaculate Heart of Mary w/glass | 18" | $300 | |
| Immaculate Heart - Ivory w/glass | 18" | $300 | |
| Sacred Heart of Jesus w/glass | 18" | $300 | |
| Our Lady of Lourdes w/glass | 18" | $300 | |
| Our Lady of Grace w/glass | 18" | $300 | |
| Our Lady of Mt. Carmel w/glass | 18" | $300 | |
| Our Lady of Guadalupe w/glass | 12" | $200 | |
| Fatima w/glass | 11" | $150 | |
| Fatima w/glass | 18" | $250 | |
| Pilgrim Virgin w/glass | 12" | $160 | |
| Pilgrim Virgin w/glass | 15" | $200 | |
| Pilgrim Virgin w/glass | 18" | $250 | |
| Pilgrim Virgin w/glass | 27" | $450 | |


Call for Shipping Price (1-888-211-3041)


Name

Sub-Total
Address

IN Tax (7%)
City

Shipping
State Zip

Donation
Telephone

Order Total
Call Doris
1-888-211-3041
or
1-727-725-9312



Immaculate Heart and Sacred Heart Pictures Available
with & without frames - different sizes available

Call Doris
1-888-211-3041
or
1-727-725-9312
Brand New Internet Store
---
---
---

Copyright © 2003 Shepherds of Christ.
Rights for non-commercial reproduction granted:
May be copied in its entirety, but neither re-typed nor edited.
Translations are welcome but they must be reviewed for moral and
theological accuracy by a source approved by Shepherds of Christ Ministries
before any distribution takes place. Please contact us for more information.
All scripture quotes are from the New Jerusalem Bible, July 1990, published by Doubleday.
Revised: June 23, 2003
URL: http://www.sofc.org
Contact Information for Shepherds of Christ
Email: info@SofC.org
---
Shepherds of Christ Ministries
P.O. Box 193
Morrow, Ohio 45152-0193

Telephone: (toll free) 1-888-211-3041 or (513) 932-4451
FAX: (513) 932-6791