Shepherds of Christ
Daily Writing
December 16, 2010
December 16th Holy Spirit Novena
Scripture selection is Day 2 Period II.

The Novena Rosary Mysteries
for December 16th are Joyful.
Prayer Service December 17th
1:30pm and 6:20pm
Please tune in and pray with us!
14th anniversary of
Mary's apparition.
Pray for Jimmy.
We need funds for the mailing
of Fr. Joe's book
Our Lord wants out.
Call 1-888-211-3041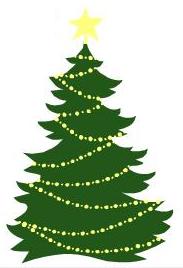 Give gifts that last.
Please remember us when buying
your Christmas gifts.
Can anyone please help us payoff
our loan on the building?
We need to print the
Tiny Tot Rosary Books.
Can anyone please help us with the this?
1-888-211-3041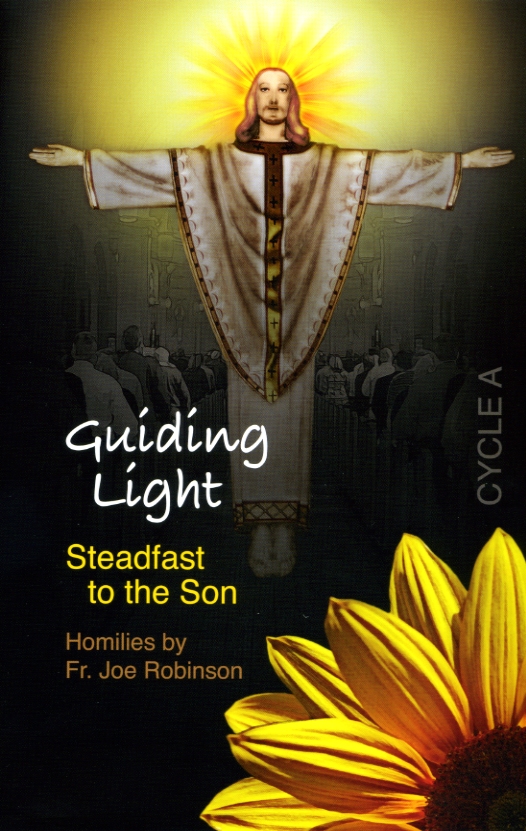 We need to reprint the Cycle A Homily Book

Please help us to reprint the book
to send to the priests.

1-888-211-3041

Homilies by Fr. Joe Robinson


$10.00 each plus shipping
Call Doris
1-888-211-3041
December 16, 2010
Life is very short —
As I have grown older I see the
vulnerability of us all — I watch people
get old and die —
Fr. Carter has been gone now
for 10 years - Jesus had a plan for
this Movement — as the Founder
he knew it — as co-founder
Jesus has told me for over 19
years —
In 19 years I have watched the
world, as I listened to the cry of
Jesus and Mary to repent and to
return to the truth —
I have watched this money situation
of the world and watched as Jesus
spoke as He did and Mary say on
December 19, 1996 we have made money
our god —
Suffering is made much worse
when one continually ignores God —
we become a rival to the Divine Will —
We rebel against God's wishes as Adam
and Eve did — God can get our attention
through suffering — Suffering is
brought down on many when one
sins against many and the sin
is therefore greater —
God has created us to love — to
bring good to others — to give and
not to count the cost —
Satan presses down and others
give in because of anger deep
inside from other times in their
lives — satan tries to tempt people
through riches and as one distances
themselves from God through sin
and greed they become more and
more angry, for they are working
as a rival to the Divine Will —
Fr. Pasquini said as one distances themselves
from God more and more through
sin they do not admit they become
angrier and angrier.
We were created to love — to
seek an increase in the virtues
of faith, hope, and love —
To believe in God and to know
God's justice, that we obey the Divine
Commands given to us —
Disorder has come out of the
rebellion of the sin of Adam and Eve —
Our goal for happiness is rooted
in loving and serving God with our
whole heart, our whole soul, our
whole mind.
What is our focus?
When our focus is the world
and not God we see with
tainted Glasses —
Our focus must be seeing
through the eyes of the Father —
the eyes of faith — not being a
rival to the Divine Will —
We see how the Bible begins—
God created out of nothing
God created man and woman in
His own image and likeness —
God created an orderly,
harmonious world —
God is the giver of all that
is good — God gives us light and
vegetables and animals, the
beautiful world — God gives us
each other —
Our life is to be lived according
to God's purpose —
Adam and Eve disobey God —
Adam and Eve rebel against
God — In the scriptures it is called
the fall of Adam and Eve —
Disorder enters the world —
Disorder against God's order —
Disorder against what God wanted —
There is disorder in the elements —
There is disorder in the animals —
There is disorder in man —
In the Shepherds of Christ — the message
Mary delivered here and Fatima
is we are to consecrate ourselves —
our homes, the world, our churches,
our schools to the Sacred Heart and Immaculate
Heart — we are to obey the Divine Will as
Christ did when He came to show
us how to be —
To His death on the cross He did
the will of God the Father —
Death, resurrection —
Mary asked for conversion,
reparation at Fatima —
Jesus gave me this prayer
16 years ago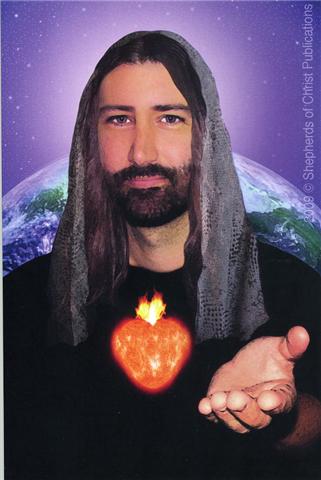 Prayer for Union with Jesus

Come to me, Lord, and possess my soul. Come into my heart and permeate my soul. Help me to sit in silence with You and let You work in my heart.

I am Yours to possess. I am Yours to use. I want to be selfless and only exist in You. Help me to spoon out all that is me and be an empty vessel ready to be filled by You. Help me to die to myself and live only for You. Use me as You will. Let me never draw my attention back to myself. I only want to operate as You do, dwelling within me.

I am Yours, Lord. I want to have my life in You. I want to do the will of the Father. Give me the strength to put aside the world and let You operate my very being. Help me to act as You desire. Strengthen me against the distractions of the devil to take me from Your work.

When I worry, I have taken my focus off of You and placed it on myself. Help me not to give in to the promptings of others to change what in my heart You are making very clear to me. I worship You, I adore You and I love You. Come and dwell in me now.

-God's Blue Book, January 17, 1994
The spiritual life is structured in
the life, death and resurrection
of Jesus —
Thus the rosary — meditating
on Jesus, His life, death and
resurrection —
We are called to die to our selfish
ways — not like what God wants
to live the life of resurrection
more and more and help bring this
life of resurrection to others —
We are called in the Shepherds of
Christ to help spread this consecration
to the priests, the Church and the
world — To pray everyone makes Jesus
the King and Center of their hearts —
This building is to spread the truth —
the Good News — to pray for the
priests, the Church and the world.
To live in the Divine Will —
To make Jesus the King and Center of
our lives and our hearts —
To help to bring this order more
and more to the people so they
put Jesus first —
Order your Christmas presents that last!
Please remember us when buying
your
Christmas gifts.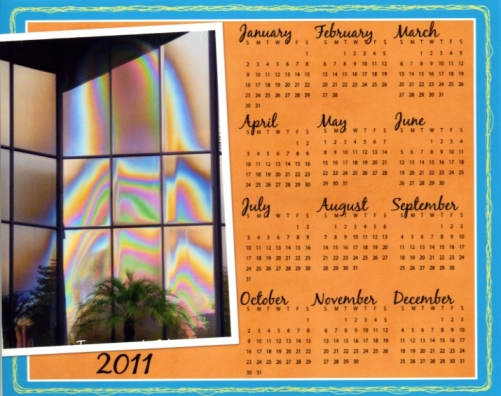 $1.00 plus shipping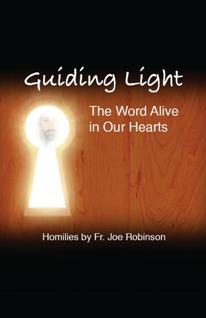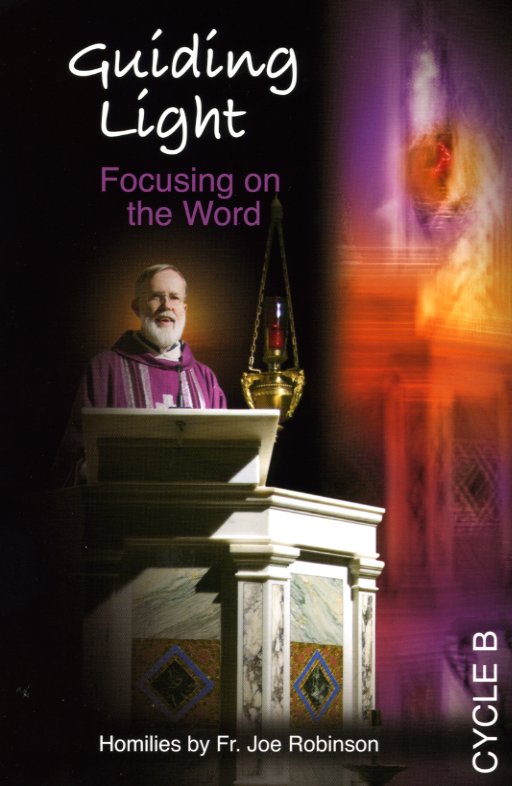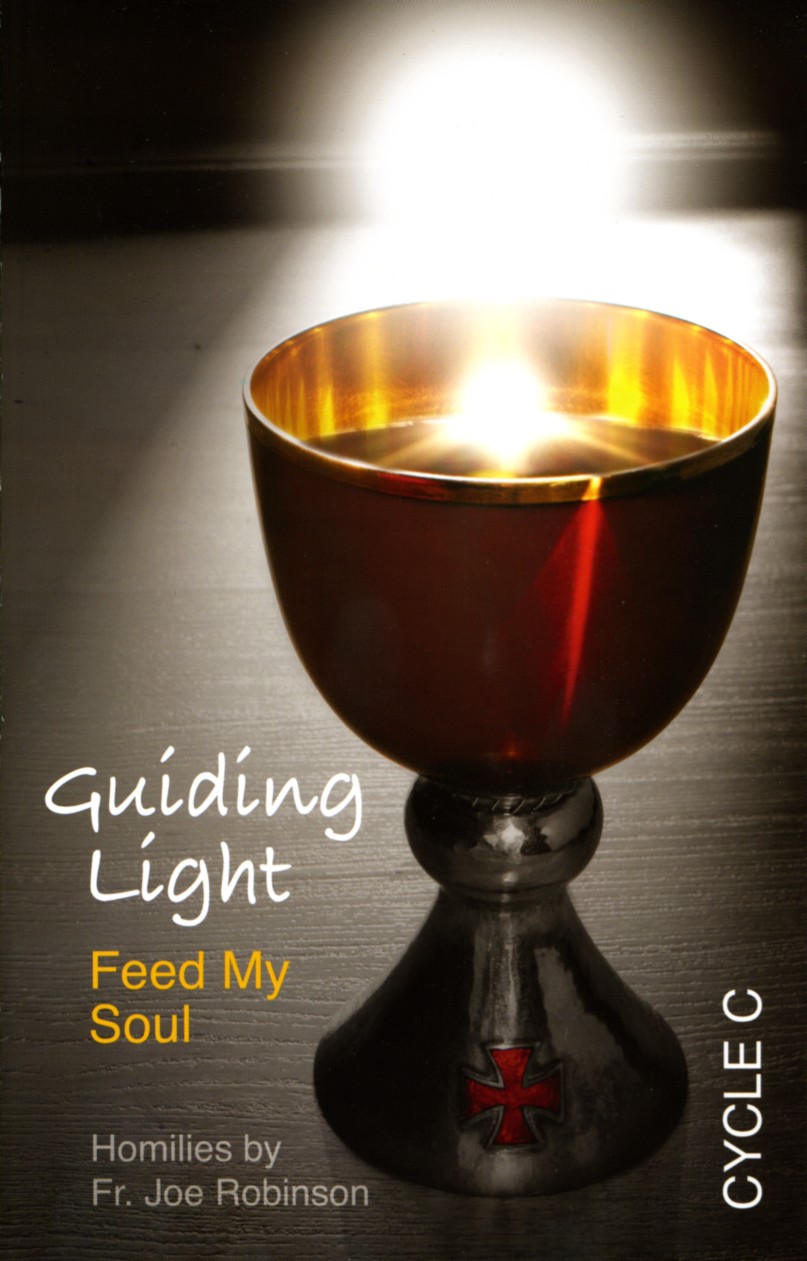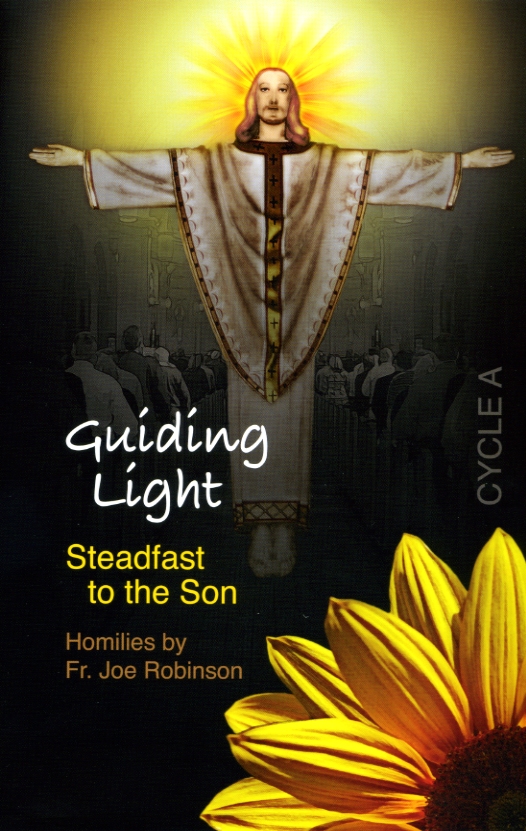 Homilies by Fr. Joe Robinson
$10.00 each plus shipping
Call Doris
1-888-211-3041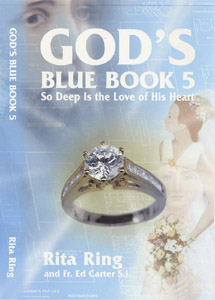 Books written by the cofounder of Shepherds of Christ Ministries

Writings by Rita Ring
Mass Book
A Journey Into the Heart of Jesus - Author: Rita Ring. Discerned by: Fr. Edward J. Carter S.J. Imprimatur
$ 12.00 plus postage
God's Blue Book I
Teachings to Lift You Up. Author: Rita Ring. Discerned by: Fr. Edward J. Carter S.J.
$ 10.00 plus postage
God's Blue Book II
The Fire of His Love. Author: Rita Ring. Discerned by Fr. Edward J. Carter S. J.
$ 10.00 plus postage
God's Blue Book III
Love God, Love One Another. Author: Rita Ring. Discerned by Fr. Edward J. Carter S.J.
$ 10.00 plus postage
God's Blue Book 4
The Love of the Hearts of Jesus and Mary Author: Rita Ring
$ 5.00 plus postage
God's Blue Book 5
So Deep Is the Love of His Heart. Author: Rita Ring.
$ 5.00 plus postage
Blue Rosary Book
Rosaries From the Hearts of Jesus and Mary - Volume II
$ 12.00 plus postage
Messages From Jesus
Given by Jesus to His Messenger Author: Rita Ring. Discerned by: Fr. Edward J. Carter S.J.
This book is 8 1/2" by 11" and you can open it up and sit it on your lap.

$ 10.00 plus postage
Apostle's Manual
Shepherds of Christ Overview: Very carefully discerned by Fr. Edward J. Carter S. J.
$ 20.00

Songs From Jesus
Given by Jesus to His Messenger Author: Rita Ring. Discerned by: Fr. Edward J. Carter S.J.
$ 5.00
Books written by the founder of Shepherds of Christ Ministries
Tell My People
Messages from Jesus and Mary Author: Fr. Edward J. Carter S.J. Imprimi Potest
$ 10.00 plus postage
Spirituality Handbook
Shepherds of Christ Associates Spirituality Handbook - A Way of Spiritual Life
Author: Fr. Edward J. Carter S.J. Imprimi Potest
$ 3.00 plus postage
Get a canvas print of Mary's image
with a sliver of glass and
a little bottle of
Jesus and Mary water.

The glass will be fixed behind the
back of the picture.

Cost — $200.00

Also available

a cup with a Mary's image on it

Cost — $15

Call Doris


1-888-211-3041
or
1-727-725-9312

Rosaries with Mary's Image Available
Aurora Borealis Beads

6mm - $30.00
8mm - $40.00

Call Doris
1-888-211-3041
or
1-727-725-9312

Statues

| | | |
| --- | --- | --- |
| | | |
| Sacred Heart of Jesus w/glass - 18 | Our Lady-Guadalupe w/glass - 12 | Limpias - 8 |
| | | |
| Immaculate Heart w/glass - 18 | I Heart - Ivory w/glass - 18 | Our Lady of Grace w/glass - 18 |
| | | |
| Our Lady-Mt. Carmel w/glass - 18 | Our Lady of Lourdes w/glass - 18 | Infant of Prague w/glass - 24 |
| | | |
| Sacred Heart of Jesus w/glass - 24 | Sacred Heart -Blessing w/glass - 24 | Sorrowful Mother w/glass - 24 |
| | | |
| I Heart - Ivory w/glass - 24 | I Heart of Mary w/glass - 24 | Our Lady of Lourdes w/glass - 24 |
| | | |
| Our Lady-Guadalupe w/glass - 28 | Our Lady of Grace w/glass - 24 | Our Lady-Mt. Carmel w/glass - 24 |
| | | |

| | | |
| --- | --- | --- |
| St. Padre Pio | St. Joseph | St. Therese |
| | | |
| St. Francis | St. Anthony | St. Claire |
| | | |
| Limpias | St. Jude | Divine Mercy |
| | | |
| Holy Family | Angel | St. Philomena |
| | | |
| Pieta - Marble | Pieta - Color | Holy Family |
| | | |
| St. Anthony - 18 | St. Francis - 18 | St. Joseph - 18 |
| | | |
| St. Therese - 18 | St. Rita - 18 | St. Clare - 12 |
| | | |
| | | |

| | | | |
| --- | --- | --- | --- |
| St. Rita - 12 | St. Padre Pio - 12 | Divine Mercy - 12 | St. Michael - 11 |


Shepherds of Christ Ministries
P. O. Box 627
China, IN 47250

Toll free - 1-888-211-3041
Local - 1-812-273-8405
fax - 1-812-273-3182
web: www.sofc.org
e-mail: info@sofc.org


| | | | |
| --- | --- | --- | --- |
| | Size | Price | Quantity |
| Holy Family | 24" | $180 | |
| Limpias | 24" | $125 | |
| St. Anthony | 24" | $125 | |
| St. Claire | 24" | $125 | |
| St. Francis | 24" | $125 | |
| St. Joseph | 24" | $125 | |
| St. Jude | 24" | $125 | |
| St. Padre Pio | 24" | $125 | |
| St. Therese | 24" | $125 | |
| Divine Mercy | 22" | $125 | |
| Angel | 22" | $100 | |
| St. Philomena | 20" | $100 | |
| St. Philomena | 16" | $65 | |
| St. Joseph | 18" | $65 | |
| St. Francis | 18" | $65 | |
| St. Anthony | 18" | $65 | |
| St. Rita | 18" | $65 | |
| St. Therese | 18" | $65 | |
| Pieta - Color | 15" | $75 | |
| Pieta - Marble | 15" | $75 | |
| Holy Family | 12" | $60 | |
| St. Padre Pio - standing | 12" | $40 | |
| St. Padre Pio - sitting | 8" | $50 | |
| St. Michael | 11" | $40 | |
| St. Rita | 12" | $40 | |
| Divine Mercy | 12" | $40 | |
| St. Claire | 12" | $40 | |
| Limpias | 8" | $25 | |
| Our Lady of Guadalupe w/glass | 28" | $500 | |
| Our Lady of Mt. Carmel w/glass | 24" | $500 | |
| Immaculate Heart of Mary w/glass | 24" | $500 | |
| Immaculate Heart - Ivory w/glass | 24" | $500 | |
| Infant of Prague w/glass | 24" | $500 | |
| Our Lady of Grace w/glass | 24" | $500 | |
| Our Lady of Lourdes w/glass | 24" | $500 | |
| Sacred Heart of Jesus w/glass | 24" | $500 | |
| Sacred Heart -Blessing w/glass | 24" | $500 | |
| Sorrowful Mother w/glass | 24" | $500 | |
| Immaculate Heart of Mary w/glass | 18" | $300 | |
| Immaculate Heart - Ivory w/glass | 18" | $300 | |
| Sacred Heart of Jesus w/glass | 18" | $300 | |
| Our Lady of Lourdes w/glass | 18" | $300 | |
| Our Lady of Grace w/glass | 18" | $300 | |
| Our Lady of Mt. Carmel w/glass | 18" | $300 | |
| Our Lady of Guadalupe w/glass | 12" | $200 | |
| Fatima w/glass | 11" | $150 | |
| Fatima w/glass | 18" | $250 | |
| Pilgrim Virgin w/glass | 12" | $160 | |
| Pilgrim Virgin w/glass | 15" | $200 | |
| Pilgrim Virgin w/glass | 18" | $250 | |
| Pilgrim Virgin w/glass | 27" | $450 | |


Call for Shipping Price (1-888-211-3041)


Name

Sub-Total
Address

IN Tax (7%)
City

Shipping
State Zip

Donation
Telephone

Order Total
Call Doris
1-888-211-3041
or
1-727-725-9312



Immaculate Heart and Sacred Heart Pictures Available
with & without frames - different sizes available

Call Doris
1-888-211-3041
or
1-727-725-9312
Brand New Internet Store
---
---
---

Copyright © 2003 Shepherds of Christ.
Rights for non-commercial reproduction granted:
May be copied in its entirety, but neither re-typed nor edited.
Translations are welcome but they must be reviewed for moral and
theological accuracy by a source approved by Shepherds of Christ Ministries
before any distribution takes place. Please contact us for more information.
All scripture quotes are from the New Jerusalem Bible, July 1990, published by Doubleday.
Revised: June 23, 2003
URL: http://www.sofc.org
Contact Information for Shepherds of Christ
Email: info@SofC.org
---
Shepherds of Christ Ministries
P.O. Box 193
Morrow, Ohio 45152-0193

Telephone: (toll free) 1-888-211-3041 or (513) 932-4451
FAX: (513) 932-6791