December 26, 2010
December 27th Holy Spirit Novena
Scripture selection is Day 4 Period I.

The Novena Rosary Mysteries
for December 27th are Glorious.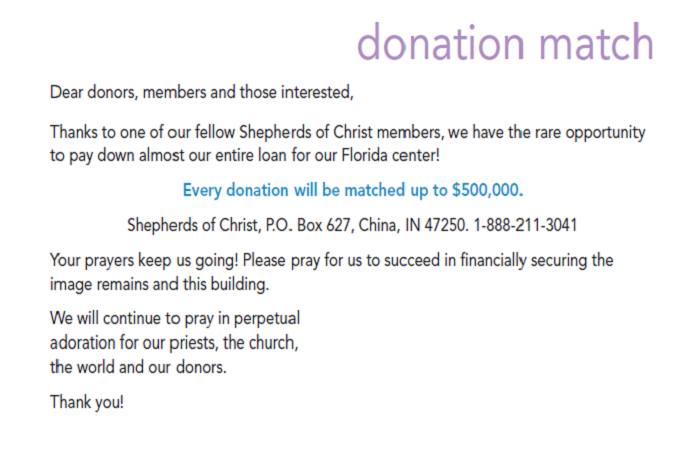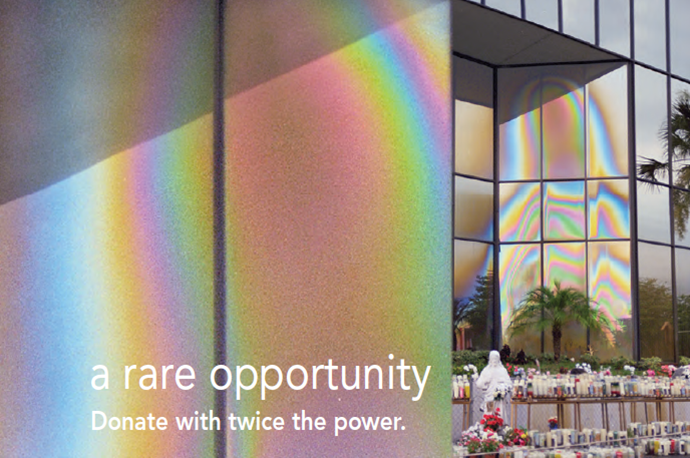 December 26, 2010
From Blue Book IV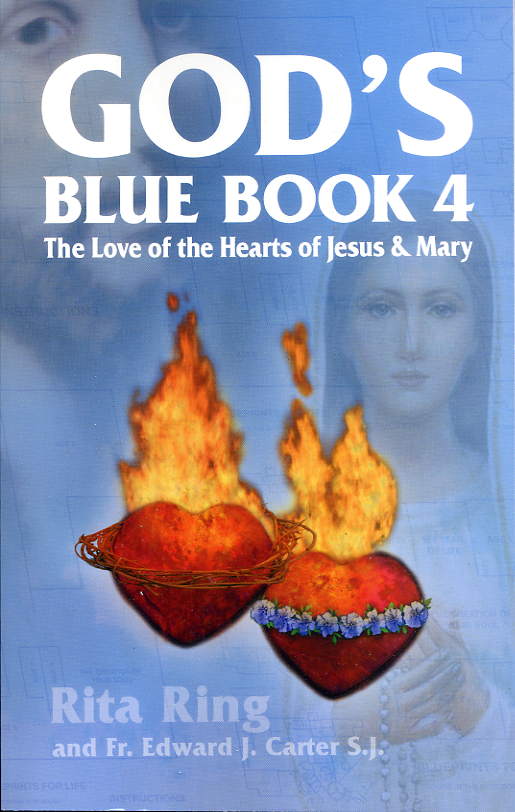 $5.00 plus shipping
Call Doris
1-888-211-3041

September 1, 1994 - After Communion
Wanting a Deeper Union with Jesus
R. I want such deep union with Jesus. I want Him so much more. I saw the Mary statue and I know of their intense love for everyone. It makes me so sad to know this. It makes me sad to see her and see how blind this world is. I know what Jesus and Mary are telling me. After Communion, I am so close to Him. I am so close to the other side. My heart is torn between being here and experiencing this touch of the other side. I know it so clearly after Communion. These experiences are tender moments I treasure that brings tears to know the reality of heaven - I experience such closeness to Him.
I love Him so much. I love God: the Father, Son and Holy Spirit and I intently love my beautiful mother. I want to be in deeper union with Mary and Jesus. Oh, my God, I deeply long to have a greater union with You forever!
I love You so intently. I want to be closely united to You, my God. I love You so much, only in my heart do I know, for words are hollow and do not express a drop of the intense love I have for You in my heart. I want to be so much closer, it hurts to want Him so deeply. Such longing for this great love and thirst in my soul. I long for You, oh Lord. My heart craves union with Him!
I seek a place of quiet intimacy with Him. I want to be with Him and Him alone, no one around. (Now I am in the Residence chapel by myself and my heart is quieted and full of such love, to be alone here with my beloved Jesus in my heart and in the Blessed Sacrament.)
After Communion I want to go into a quiet deep place, far off and be alone with Him. I want Him in a little space all by myself. I love Him so much. I am at such joy to be alone here with Him. I know His presence so much in the Blessed Sacrament. All I want to do is be alone with Him.
(Inner vision: I see with my eyes closed: Hearts with a door in it, one right after the other, going upward.)
Are we this door, Jesus, to lead hearts to heaven? Are we the instruments You are using to lead souls to the on-fire, burning love of Your most Sacred Heart, through Mary's heart? Clean my heart. Purify my soul. Make me forever holy to be pure and ever closer to You and Your most Sacred Heart. I love You so. The world stands still and Your love is so real to me. I see so clearly before me the life hereafter and the purpose of this earthly existence. You are the Almighty God and You lead us to our home, waiting for us in heaven. Anything that leads us from this, our goal, is detrimental to our journey. You are the Almighty God. I long for union ever closer to You and Mary and the saints and angels. I want to be ever closer to this home in heaven, in union with You.
(I see the ladder and souls ascending this ladder to Your Kingdom, that awaits us and I see a ladder that leads to a red, dark place.)
I feel such intense need for us to pray constantly, to do the Father's will. At Mass I beg for mercy from God to help all my brothers to get to their heavenly home. I feel the need to offer my life for my suffering brothers in purgatory. This life has meaning to me in loving God and drawing my brothers ever closer to this heavenly reward.
He said that we should love God as He loved us. He laid down His life for us.
This is the call of Mary: She calls us to the love of her Son and the love of our brothers!
Oh, my Jesus, I love You so much!
September 27, 1994
Joyful Mysteries
The Annunciation
The Angel Gabriel appeared to Mary and asked her to be the Mother of God.
She said "yes". Mary had such faith! She always complied with the Father's will.
She was filled with the Holy Spirit and the Word was made flesh and dwelt among us.
There was such a bond between Jesus and Mary from the very moment of conception!
She felt His life grow within her womb. His Most Sacred Heart was formed in her womb through the Holy Spirit.
Jesus wants to be alive in our hearts. We should carry His life with great joy in our being.
The Spirit wants to be alive in our very being with the fire of His love.
We are children of God. Mary mothers us as she mothered Jesus.
It is through Mary that we are led to intense love in His most precious Heart.
It is truly the love of these Two Hearts that will lead us to union with God.
The Visitation
Mary went to visit her cousin Elizabeth.
When she arrived, the child in Elizabeth's womb leapt for joy at the presence of Mary with Jesus in her womb.
Mary was filled with the Holy Spirit and cried out, with a loud voice, the Magnificat.
"And Mary said: 'My soul proclaims the greatness of the Lord and my spirit rejoices in God my Saviour;" (Lk. 1:46-47)
"because he has looked upon the humiliation of his servant. Yes, from now onwards all generations will call me blessed," (Lk. 1:48)
"for the Almighty has done great things for me. Holy is his name," (Lk. 1:49)
Jesus is no less present in our hearts after Communion than He was in Mary's womb.
Should we not jump up and cry out that we truly receive the one, true God in our hearts?
Are we open to the Holy Spirit to fill us with the love of the one, true God and Mary in our hearts?
It is through her pure and tender heart that we will love God more closely.
The Birth of Jesus
Joseph was filled with joy to see the splendor of the night, but with sorrow to see Jesus born in such poverty.
Not a place for Jesus to lay His head-in a manger at birth, His head on a cross at His death-both bare wood.
He showed us the way, in total submission to the will of the Father. He loved us so much that He was born a human, God-made-man.
What the birth of this baby, the Child Jesus, did to change the world for all time!
This is Jesus, the Son of God, come to free the world of its sins.
He came as a little baby. He was born of Mary in the little town of Bethlehem.
This is how it is with Jesus today: there is no blare of trumpets, no roll of drums. Jesus comes quietly at every Mass.
The only blare of trumpets and roll of drums are in our hearts.
If you are not aware of Christ truly present in the Eucharist, you miss the big event.
Jesus, the same Jesus who was born in Bethlehem, comes to us in our hearts.
The Presentation of Jesus in the Temple
Mary took Jesus to the Temple to be presented to the Father.
Simeon told Mary of the future sufferings of Jesus and Mary.
Joseph, in his sorrow at hearing of the sufferings, was comforted by the joy that so many souls would be redeemed.
They returned to Galilee to the town of Nazareth and Jesus grew in wisdom and strength.
Mary, with such love, beheld her precious Son!
She gazed into His precious baby eyes.
Simeon predicted that her heart would be pierced with a sword.
Her heart would be pierced with a sword for, just as she held His baby body at birth, she would hold his lifeless body under the cross.
How well Mary would know the Heart of Jesus! She would ponder all the events of His life in her heart.
It is through her most loving heart that we grow in fervent love for His Heart.
The Finding of Jesus in the Temple
When Jesus was twelve years old, the Holy Family went to Jerusalem for Passover.
When it was over Mary and Joseph had traveled a day's journey before they realized Jesus was not with them.
With sorrow in their hearts they returned to Jerusalem to find Him.
After searching for Him for three days, they found Him in the Temple talking to the doctors.
The doctors were astounded at His wisdom.
He said He had to be about His Father's business.
Jesus teaches us today through His Word.
"He went down with them then and came to Nazareth and lived under their authority. His mother stored up all these things in her heart." (Lk. 2:51-52)
Mary, if we ever lose Jesus, lead us back to His tender Heart.
Jesus, help us to love Mary more.
Please pray for Jimmy.
We need funds for the mailing
of Fr. Joe's book
Our Lord wants out.
Call 1-888-211-3041
Can anyone please help us payoff
our loan on the building?
We need to print the
Tiny Tot Rosary Books.
Can anyone please help us with the this?
1-888-211-3041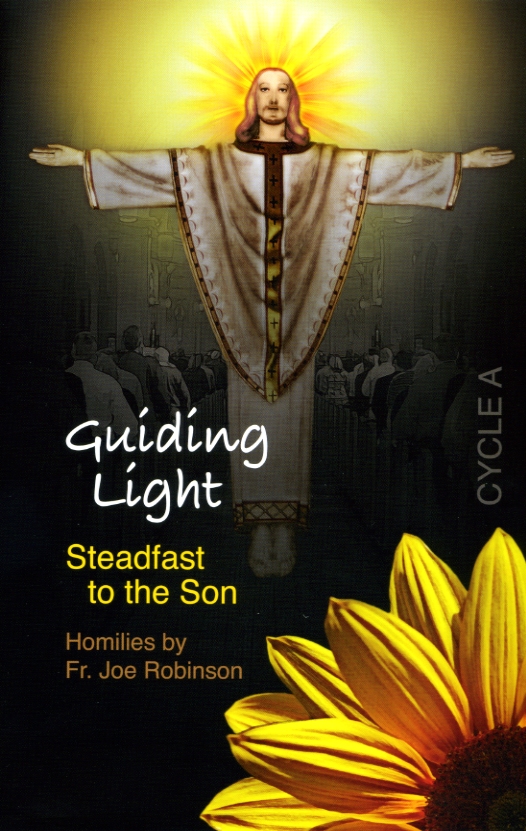 We need to reprint the Cycle A Homily Book

Please help us to reprint the book
to send to the priests.

1-888-211-3041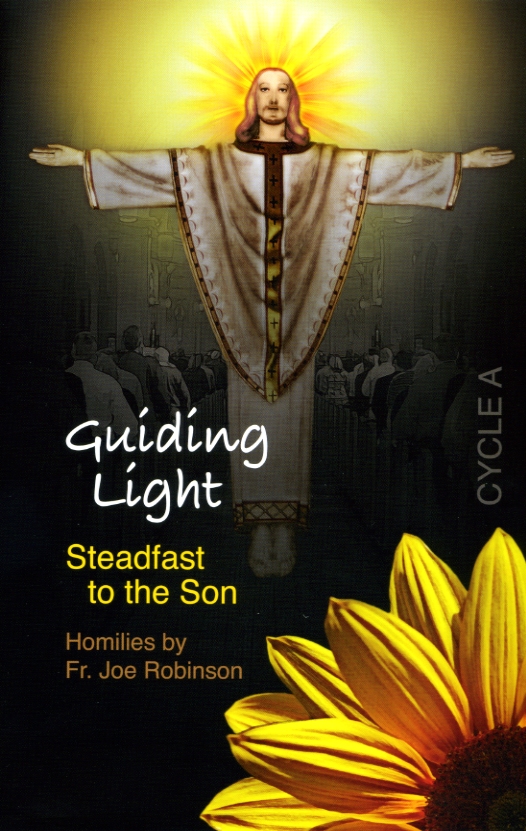 $10.00 plus shipping
Cycle A Homily Book
1-888-211-3041
Call Doris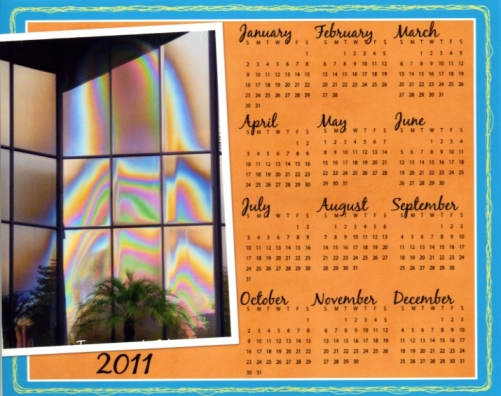 $1.00 plus shipping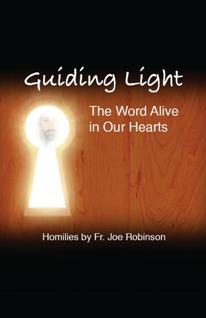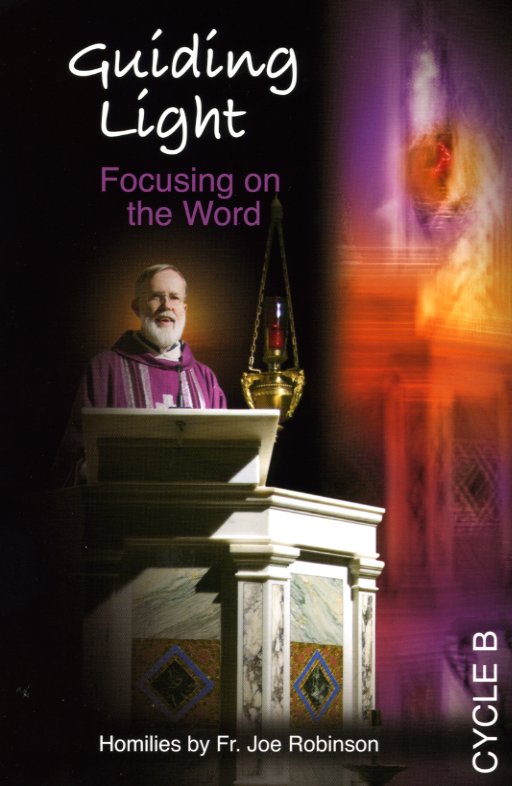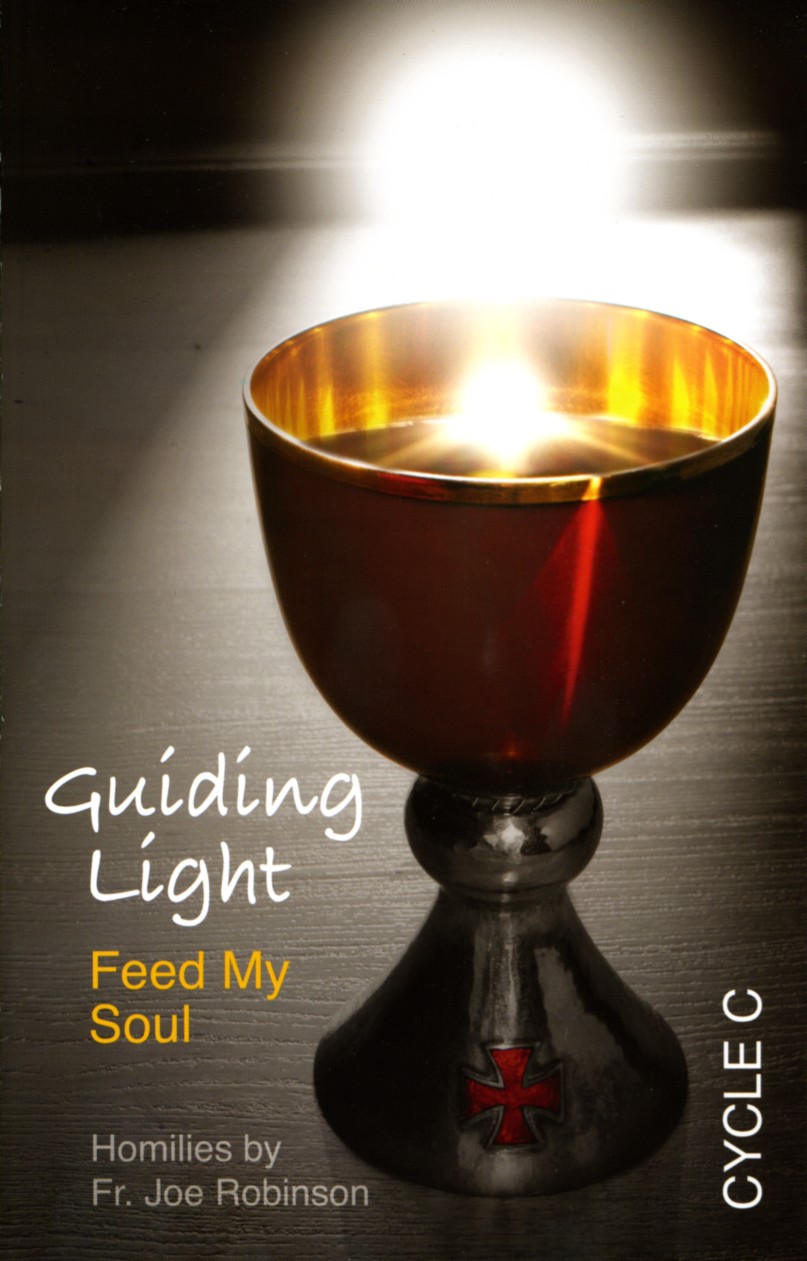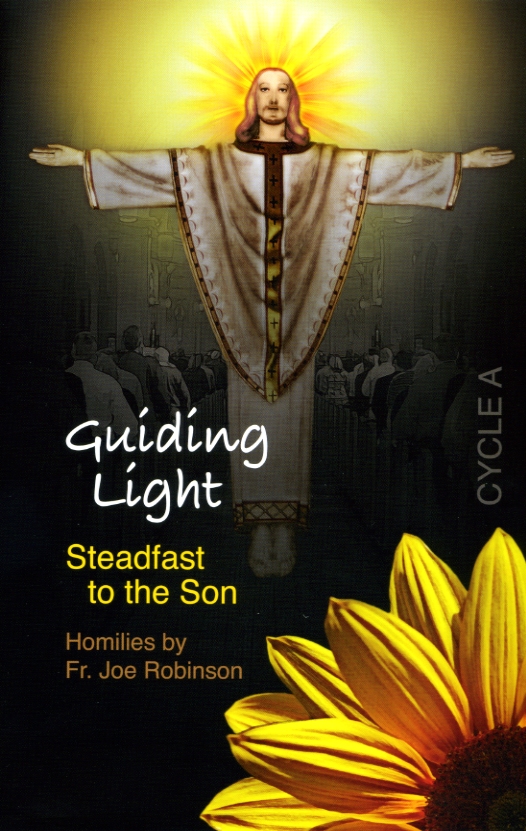 Homilies by Fr. Joe Robinson
$10.00 each plus shipping
Call Doris
1-888-211-3041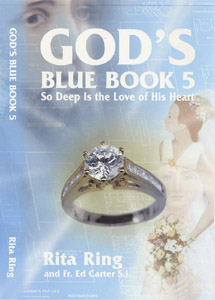 Books written by the cofounder of Shepherds of Christ Ministries

Writings by Rita Ring
Mass Book
A Journey Into the Heart of Jesus - Author: Rita Ring. Discerned by: Fr. Edward J. Carter S.J. Imprimatur
$ 12.00 plus postage
God's Blue Book I
Teachings to Lift You Up. Author: Rita Ring. Discerned by: Fr. Edward J. Carter S.J.
$ 10.00 plus postage
God's Blue Book II
The Fire of His Love. Author: Rita Ring. Discerned by Fr. Edward J. Carter S. J.
$ 10.00 plus postage
God's Blue Book III
Love God, Love One Another. Author: Rita Ring. Discerned by Fr. Edward J. Carter S.J.
$ 10.00 plus postage
God's Blue Book 4
The Love of the Hearts of Jesus and Mary Author: Rita Ring
$ 5.00 plus postage
God's Blue Book 5
So Deep Is the Love of His Heart. Author: Rita Ring.
$ 5.00 plus postage
Blue Rosary Book
Rosaries From the Hearts of Jesus and Mary - Volume II
$ 12.00 plus postage
Messages From Jesus
Given by Jesus to His Messenger Author: Rita Ring. Discerned by: Fr. Edward J. Carter S.J.
This book is 8 1/2" by 11" and you can open it up and sit it on your lap.

$ 10.00 plus postage
Apostle's Manual
Shepherds of Christ Overview: Very carefully discerned by Fr. Edward J. Carter S. J.
$ 20.00

Songs From Jesus
Given by Jesus to His Messenger Author: Rita Ring. Discerned by: Fr. Edward J. Carter S.J.
$ 5.00
Books written by the founder of Shepherds of Christ Ministries
Tell My People
Messages from Jesus and Mary Author: Fr. Edward J. Carter S.J. Imprimi Potest
$ 10.00 plus postage
Spirituality Handbook
Shepherds of Christ Associates Spirituality Handbook - A Way of Spiritual Life
Author: Fr. Edward J. Carter S.J. Imprimi Potest
$ 3.00 plus postage
Get a canvas print of Mary's image
with a sliver of glass and
a little bottle of
Jesus and Mary water.

The glass will be fixed behind the
back of the picture.

Cost — $200.00

Also available

a cup with a Mary's image on it

Cost — $15

Call Doris


1-888-211-3041
or
1-727-725-9312

Rosaries with Mary's Image Available
Aurora Borealis Beads

6mm - $30.00
8mm - $40.00

Call Doris
1-888-211-3041
or
1-727-725-9312

Statues

| | | |
| --- | --- | --- |
| | | |
| Sacred Heart of Jesus w/glass - 18 | Our Lady-Guadalupe w/glass - 12 | Limpias - 8 |
| | | |
| Immaculate Heart w/glass - 18 | I Heart - Ivory w/glass - 18 | Our Lady of Grace w/glass - 18 |
| | | |
| Our Lady-Mt. Carmel w/glass - 18 | Our Lady of Lourdes w/glass - 18 | Infant of Prague w/glass - 24 |
| | | |
| Sacred Heart of Jesus w/glass - 24 | Sacred Heart -Blessing w/glass - 24 | Sorrowful Mother w/glass - 24 |
| | | |
| I Heart - Ivory w/glass - 24 | I Heart of Mary w/glass - 24 | Our Lady of Lourdes w/glass - 24 |
| | | |
| Our Lady-Guadalupe w/glass - 28 | Our Lady of Grace w/glass - 24 | Our Lady-Mt. Carmel w/glass - 24 |
| | | |

| | | |
| --- | --- | --- |
| St. Padre Pio | St. Joseph | St. Therese |
| | | |
| St. Francis | St. Anthony | St. Claire |
| | | |
| Limpias | St. Jude | Divine Mercy |
| | | |
| Holy Family | Angel | St. Philomena |
| | | |
| Pieta - Marble | Pieta - Color | Holy Family |
| | | |
| St. Anthony - 18 | St. Francis - 18 | St. Joseph - 18 |
| | | |
| St. Therese - 18 | St. Rita - 18 | St. Clare - 12 |
| | | |
| | | |

| | | | |
| --- | --- | --- | --- |
| St. Rita - 12 | St. Padre Pio - 12 | Divine Mercy - 12 | St. Michael - 11 |


Shepherds of Christ Ministries
P. O. Box 627
China, IN 47250

Toll free - 1-888-211-3041
Local - 1-812-273-8405
fax - 1-812-273-3182
web: www.sofc.org
e-mail: info@sofc.org


| | | | |
| --- | --- | --- | --- |
| | Size | Price | Quantity |
| Holy Family | 24" | $180 | |
| Limpias | 24" | $125 | |
| St. Anthony | 24" | $125 | |
| St. Claire | 24" | $125 | |
| St. Francis | 24" | $125 | |
| St. Joseph | 24" | $125 | |
| St. Jude | 24" | $125 | |
| St. Padre Pio | 24" | $125 | |
| St. Therese | 24" | $125 | |
| Divine Mercy | 22" | $125 | |
| Angel | 22" | $100 | |
| St. Philomena | 20" | $100 | |
| St. Philomena | 16" | $65 | |
| St. Joseph | 18" | $65 | |
| St. Francis | 18" | $65 | |
| St. Anthony | 18" | $65 | |
| St. Rita | 18" | $65 | |
| St. Therese | 18" | $65 | |
| Pieta - Color | 15" | $75 | |
| Pieta - Marble | 15" | $75 | |
| Holy Family | 12" | $60 | |
| St. Padre Pio - standing | 12" | $40 | |
| St. Padre Pio - sitting | 8" | $50 | |
| St. Michael | 11" | $40 | |
| St. Rita | 12" | $40 | |
| Divine Mercy | 12" | $40 | |
| St. Claire | 12" | $40 | |
| Limpias | 8" | $25 | |
| Our Lady of Guadalupe w/glass | 28" | $500 | |
| Our Lady of Mt. Carmel w/glass | 24" | $500 | |
| Immaculate Heart of Mary w/glass | 24" | $500 | |
| Immaculate Heart - Ivory w/glass | 24" | $500 | |
| Infant of Prague w/glass | 24" | $500 | |
| Our Lady of Grace w/glass | 24" | $500 | |
| Our Lady of Lourdes w/glass | 24" | $500 | |
| Sacred Heart of Jesus w/glass | 24" | $500 | |
| Sacred Heart -Blessing w/glass | 24" | $500 | |
| Sorrowful Mother w/glass | 24" | $500 | |
| Immaculate Heart of Mary w/glass | 18" | $300 | |
| Immaculate Heart - Ivory w/glass | 18" | $300 | |
| Sacred Heart of Jesus w/glass | 18" | $300 | |
| Our Lady of Lourdes w/glass | 18" | $300 | |
| Our Lady of Grace w/glass | 18" | $300 | |
| Our Lady of Mt. Carmel w/glass | 18" | $300 | |
| Our Lady of Guadalupe w/glass | 12" | $200 | |
| Fatima w/glass | 11" | $150 | |
| Fatima w/glass | 18" | $250 | |
| Pilgrim Virgin w/glass | 12" | $160 | |
| Pilgrim Virgin w/glass | 15" | $200 | |
| Pilgrim Virgin w/glass | 18" | $250 | |
| Pilgrim Virgin w/glass | 27" | $450 | |


Call for Shipping Price (1-888-211-3041)


Name

Sub-Total
Address

IN Tax (7%)
City

Shipping
State Zip

Donation
Telephone

Order Total
Call Doris
1-888-211-3041
or
1-727-725-9312



Immaculate Heart and Sacred Heart Pictures Available
with & without frames - different sizes available

Call Doris
1-888-211-3041
or
1-727-725-9312
Brand New Internet Store
---
---
---

Copyright © 2010 Shepherds of Christ.
Rights for non-commercial reproduction granted:
May be copied in its entirety, but neither re-typed nor edited.
Translations are welcome but they must be reviewed for moral and
theological accuracy by a source approved by Shepherds of Christ Ministries
before any distribution takes place. Please contact us for more information.
All scripture quotes are from the New Jerusalem Bible, July 1990, published by Doubleday.
Revised: December 24, 2010
URL: http://www.sofc.org
Contact Information for Shepherds of Christ
Email: info@SofC.org
---
Shepherds of Christ Ministries
P.O. Box 627
China, Indiana 47250
Telephone: (toll free) 1-888-211-3041 or (812) 273-8405
FAX: (812) 273-3182