December 26, 2013
December 27th Holy Spirit Novena
Scripture selection is Day 2 Period I.

The Novena Rosary Mysteries
for December 27th are Glorious.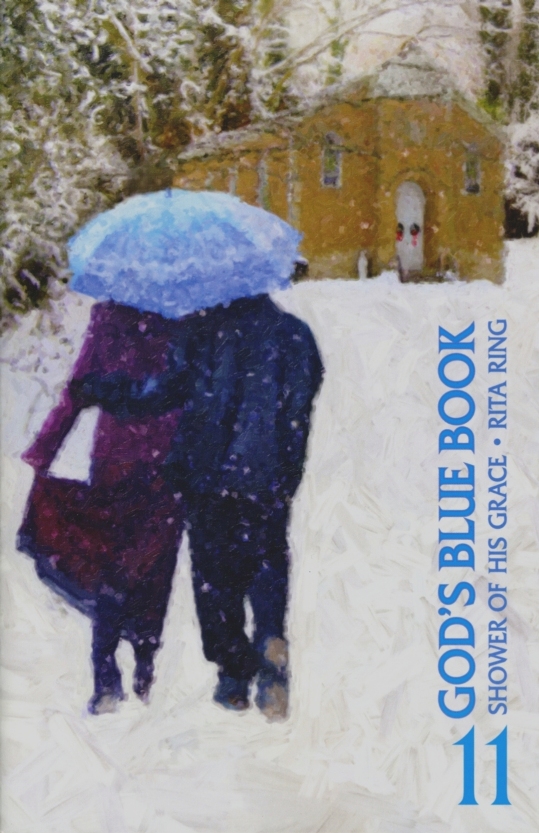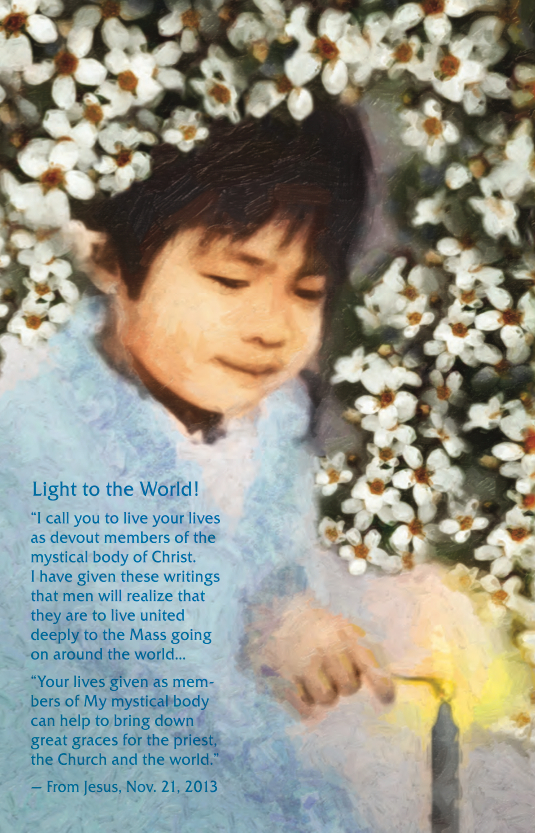 Blue Book 11 is Available
Call Rosie 1-888-211-3041
Introductory Sale $5.00 plus postage
Special Christmas Price $5.00
Give a gift that counts.
December 25, 2013

Dear Member and Donor,

I give my heart to Jesus and Mary with you in love. Merry Christmas!

Jesus asked me to send you Blue Book 11. In this troubled world we can turn to Jesus.

Here is what Jesus said to tell you.

Excerpt from Response in Christ - Chapter 4 by Fr. Edward J. Carter, S.J.

In schematic outline we have discussed the manner in which the baptized Christian extends his Mass to his daily existence. As he so lives out his Mass, he is becoming more Christlike. He becomes a more perfect priest and victim for his next participation in the eucharistic sacrifice.42 The beautiful cycle which the Mass contains lies exposed before us. As part of this cycle the Christian is intimately involved in the process of continued redemption. The Mass is the center of the Christian life: ". . . the liturgy is the summit toward which the activity of the Church is directed; at the same time it is the fount from which all her power flows."43

42. For a current treatment of the varied richness of the Eucharist, cf. J. Wicks, "The Movement of Eucharistic Theology" in Chicago Studies, Vol. 10 (1971), pp. 267-284.
43. The Constitution on the Sacred Liturgy, No. 10.

November 21, 2013

Jesus: I call you to live your lives as devout members of the mystical body of Christ. I have given these writings that men will realize that they are to live united deeply to the Mass going on around the world. Your lives, given as an offering, a sacrifice every moment in union with the Mass going on around the world. Your life, a sacrifice, offered to the Father, in union with the Mass in oneness with Me, in the Holy Spirit through the intercession of the Blessed Mother with all the angels and saints and the souls in purgatory.

Your lives given as members of My mystical body can help to bring down great graces for the priest, the Church and the world.

Excerpt from Response in Christ - Chapter 4 by Fr. Edward J. Carter, S.J.

"How does the Christian help Christ redeem the world? (Henceforth the term "world" is to be understood as including both rational and nonrational creation.) As previously stated, the Christian helps Christ redeem the world by reliving Christ's mysteries. The same "events" or mysteries which accomplished the objective redemption further the subjective redemption also. Since at the heart of Christ's mysteries are His death and Resurrection, it is especially these that the Christian must relive. As the Christian dies mystically with Christ through loving conformity with the Father's will, he rises with Christ to an ever greater share in the Resurrection, in the newness of life, in the life of grace. As the Christian in this manner relives the paschal mystery of Christ, he is accomplishing not only his own redemption, but he is also, in a mysterious yet real manner, helping Christ redeem the world."


Thank you for your support. Please circulate the Blue Books. Open Anywhere. Thanks. Rita
Given December 24, 2013
R. The devil hates God. In Christmas
we celebrate the gift of the Christ Child who
came, the Savior of the world, and to give us a
sharing in His life in baptism.
God wants us with Him forever in eternity.
That human man could go to eternal
life in heaven is the envy of satan.
Satan hates God.
God is love. Satan hates – He
hates men, he tempts and wants to
enslave men to him. Satan is hate. Satan is
a liar. Satan works to enslave a
man to his evil designs and satan
hates man and God.
Satan will be in hell for eternity
so he hates that man can sin and
seek forgiveness and can still go to
heaven if he repents. Satan hates man
and is envious of him going to heaven.
A man who is envious of another
hates others' good fortune and wants
to bring them down. An envious man
thinks in errors, he thinks in error –
"your being good makes me
look bad, I must bring you down."
Lucifer was such a beautiful
angel – he gave into pride and
took the road of eternal misery.
2 Peter 2: 19-22
They may promise freedom but are themselves slaves to corruption; because if anyone lets himself be dominated by anything, then he is a slave to it; and anyone who has escaped the pollution of the world by coming to know our Lord and Savior Jesus Christ, and who then allows himself to be entangled and mastered by it a second time, ends up by being worse than he was before. It would have been better for them never to have learnt the way of uprightness, than to learn it and then desert the holy commandment that was entrusted to them. What they have done is exactly as the proverb rightly says: The dog goes back to its vomit and : As soon as the sow has been washed, it wallows in the mud.
R. We were created in the image and likeness
of God. Satan wants us to go to hell.
Satan hates.
When a man sins in a community
he hurts the whole community.
A leader is to correct the error and
this is fraternal love. To lead a
sinner, especially under the authority
of a leader, away from sin is
an act of love.
Jesus: Is it not more dear that a man
is healed of his sins or is
it better a man could tie
a noose around his neck and
throw himself into the sea. A man
who is sinning needs to stop sinning
for the sake of his soul and the effects
of his sins and vices on others.
You know not the day nor the hour.
A man is promised nothing about
the length of his life – He may
be called on at a moments notice.
You must love and serve the Lord as He
desires if you want to go to heaven.
Habits can get bigger or smaller.
A habit is a result of repeated
activities in one's behavior. If
a man acts lovingly by habit
the more he will love. A man who
lies habitually, lies more and more
easily and is serving satan. People
do not want to trust his word for
he has, through his own actions and
will, proved to be a liar over and
over again.
Satan is the father of lies.
I am the way, the truth and the life.
I love you so much, I took flesh
and I died for you. I give
to you a sharing in My life
in baptism.
I give you My Blue Books, a great
sign of My love.

Isaiah 62: 1-5

The splendour of Jerusalem
About Zion I will not be silent,
about Jerusalem I shall not rest
until saving justice dawns for her
like a bright light
and her salvation like a blazing torch.
The nations will then see
your saving justice,
and all kings your glory,
and you will be called a new name
which Yahweh's mouth will reveal.
You will be a crown of splendour
in Yahweh's hand,
a princely diadem in the hand of your God.
No more will you be known as 'Forsaken'
or your country be known as 'Desolation';
instead, you will be called
'My Delight is in her'
and your country 'The Wedded';
for Yahweh will take delight in you
and your country will have its wedding.
Like a young man marrying a virgin,
your rebuilder will wed you,
and as the bridegroom rejoices in his bride,
so will your God rejoice in you.

Psalm 89: 4-5, 16-17, 27, 29
I have made your dynasty firm for ever,
built your throne stable age after age.' Pause

The heavens praise your wonders, Yahweh,
your constancy in the gathering of your faithful.

In your name they rejoice all day long,
by your saving justice they are raised up.

You are the flower of their strength,
by your favour our strength is triumphant;

So I shall make him my first-born,
the highest of earthly kings.

I have established his dynasty for ever,
his throne to be as lasting as the heavens.
Acts 13: 16-17, 22-25
Paul stood up, raised his hand for silence and began to speak:

'Men of Israel, and fearers of God, listen! The God of our nation Israel chose our ancestors and made our people great when they were living in Egypt, a land not their own; then by divine power he led them out

he deposed him and raised up David to be king, whom he attested in these words, "I have found David son of Jesse, a man after my own heart, who will perform my entire will." To keep his promise, God has raised up for Israel one of David's descendants, Jesus, as Saviour, whose coming was heralded by John when he proclaimed a baptism of repentance for the whole people of Israel. Before John ended his course he said, "I am not the one you imagine me to be; there is someone coming after me whose sandal I am not fit to undo."

R. Christ is from the House of David.
Read Matthew 1: 1-25 for the family
genealogy of David.

Titus 2: 11-14
You see, God's grace has been revealed to save the whole human race; it has taught us that we should give up everything contrary to true religion and all our worldly passions; we must be self-restrained and live upright and religious lives in this present world, waiting in hope for the blessing which will come with the appearing of the glory of our great God and Saviour Christ Jesus. He offered himself for us in order to ransom us from all our faults and to purify a people to be his very own and eager to do good
R. The grace of God has appeared.

Isaiah 52: 7-10
How beautiful on the mountains,
are the feet of the messenger
announcing peace,
of the messenger of good news,
who proclaims salvation
and says to Zion,
'Your God is king!'
The voices of your watchmen!
Now they raise their voices,
shouting for joy together,
for with their own eyes they have seen
Yahweh returning to Zion.
Break into shouts together,
shouts of joy, you ruins of Jerusalem;
for Yahweh has consoled his people,
he has redeemed Jerusalem.
Yahweh has bared his holy arm
for all the nations to see,
and all the ends of the earth
have seen the salvation of our God.
R. All the ends of the earth shall
see the salvation of God.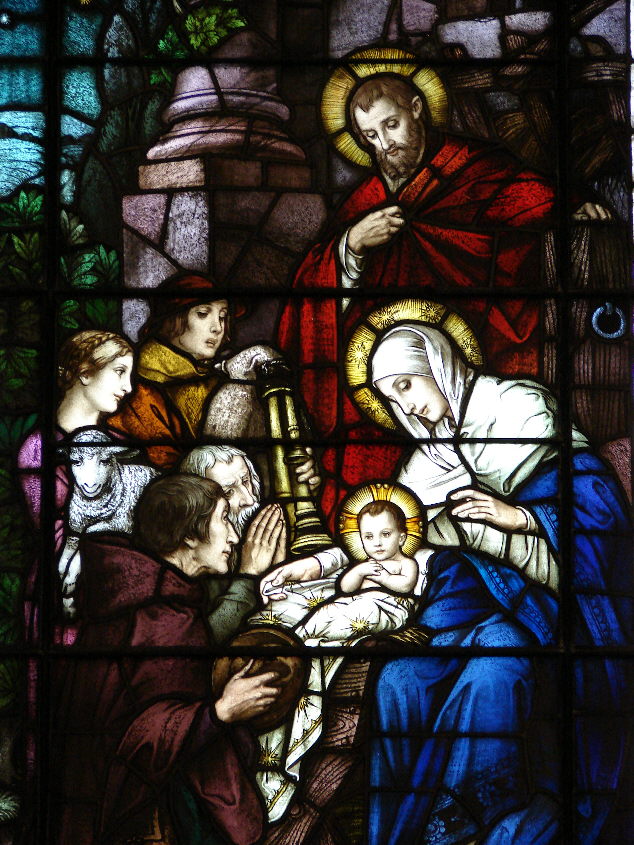 Titus 3: 4-7
But when the kindness and love of God our Saviour for humanity were revealed, it was not because of any upright actions we had done ourselves; it was for no reason except his own faithful love that he saved us, by means of the cleansing water of rebirth and renewal in the Holy Spirit which he has so generously poured over us through Jesus Christ our Saviour; so that, justified by his grace, we should become heirs in hope of eternal life. This is doctrine that you can rely on.
---
Please pray for special healing.

Pray for funds to do what
Jesus asked us to do.


In Spanish with the Imprimatur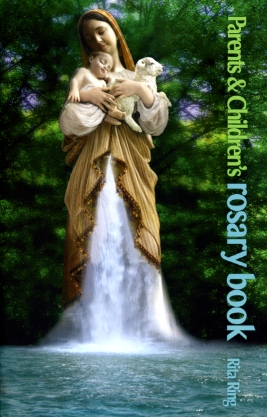 Also we are ready to print
5000 copies of the
Parents and Children's Rosary Book
in SPANISH.
Can you help with a donation?

Give what counts this Christmas
Call Rosie 1-888-211-3041
Christmas Sale!!!
Give the gift that counts.
Give to your priests Fr. Carter's Books plus postage.
Tell My People $5.00
Response to God's Love $8.00
Response in Christ $8.00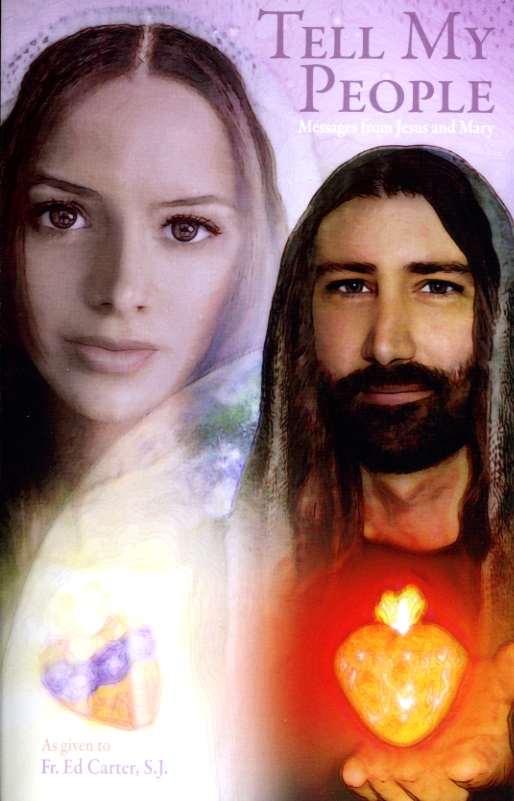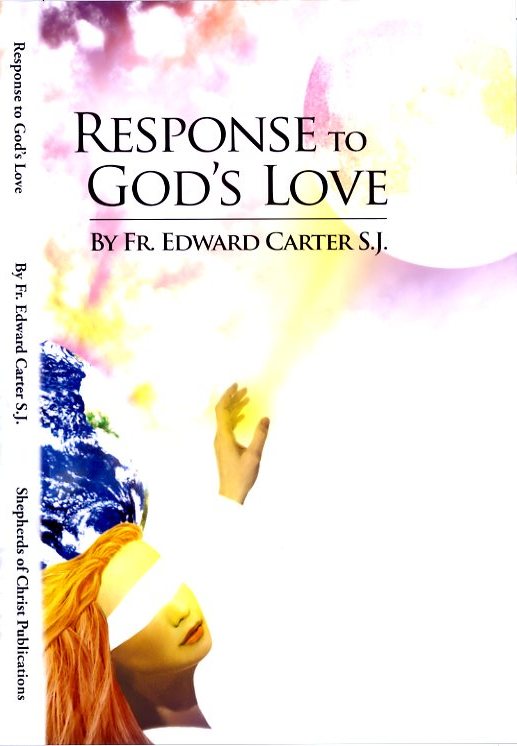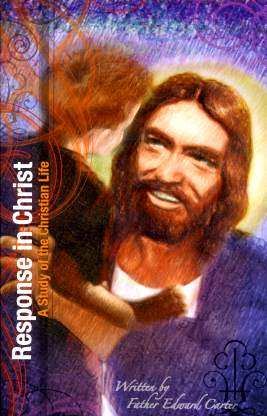 God's Blue Books
4, 5, 6A, 6B, 6C, 7, 8, 9, 10
$4.00 each plus postage
| | | | | |
| --- | --- | --- | --- | --- |
| Blue Book 4 | Blue Book 5 | Blue Book 6A | Blue Book 6B | Blue Book 6C |
| Blue Book 7 | Blue Book 8 | Blue Book 9 | Blue Book 10 | |
Old Mass Books with the Imprimatur
$2.00 plus postage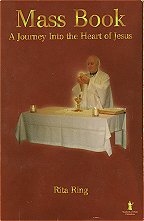 New Mass Book with Imprimatur
$8.00 plus postage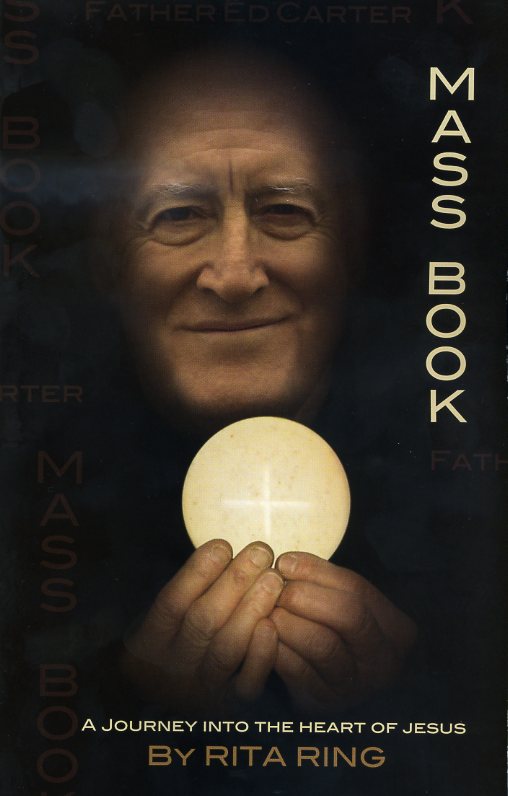 New Parents & Children's Book with the Imprimatur
$8.00 plus postage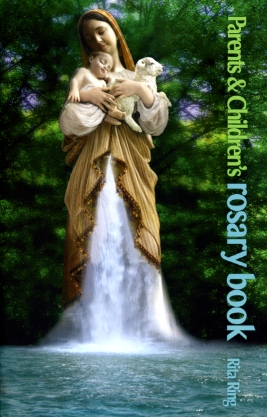 Fr. Joe's Cycle A - Steadfast to the Sun - Starts in Advent
$5.00 plus postage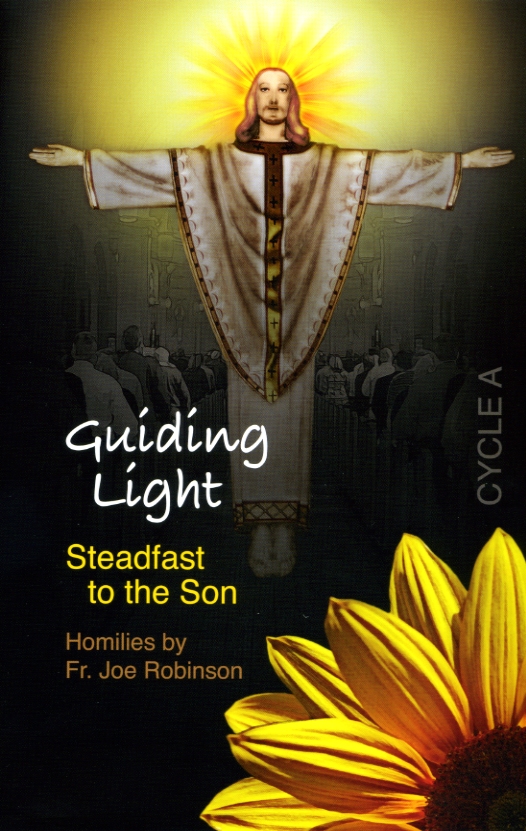 Give the gift that keeps on giving!
Give to your priest.
Fr. Carter's Priestly Newsletters Book II
$6.00 plus postage
Special sale statue with glass
15" Pilgrim Virgin Fatima
12" Infant of Prague
11" Our Lady of Fatima
12" Our Lady of Guadalupe
$50 plus shipping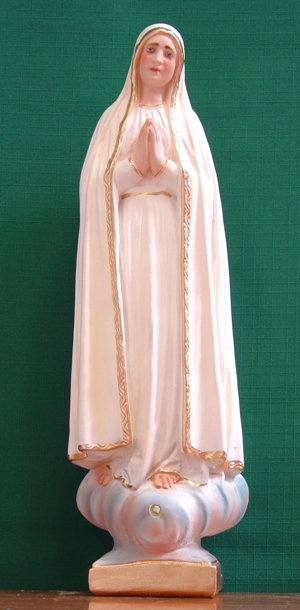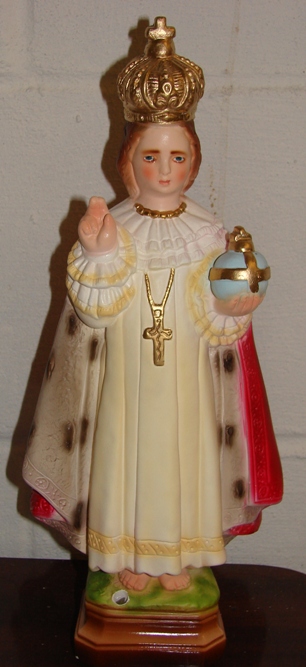 18" Pilgrim Virgin Fatima
$75 plus shipping (crown not included)
12" Our Lady of Lourdes - $70
12" Sacred Heart of Jesus - $100

Holy Family statue is $125
27" Statue of Our Lady of Fatima
$175 plus postage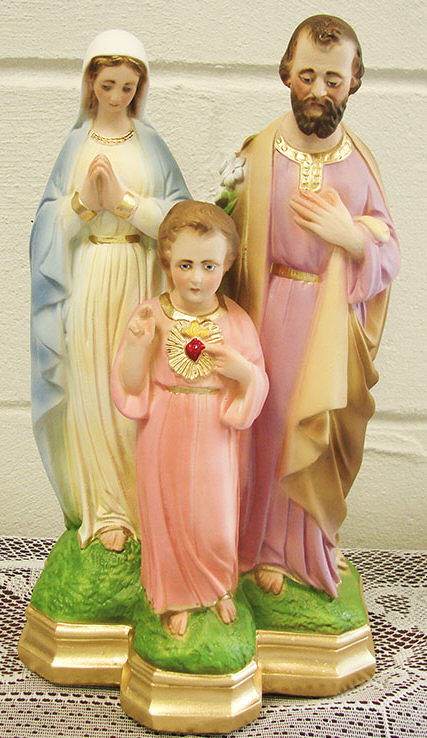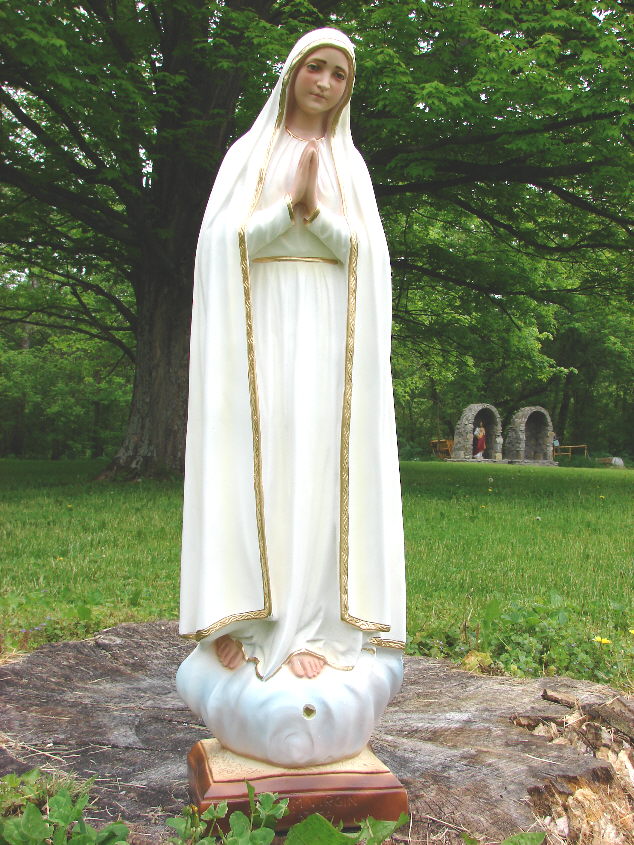 Get a canvas print of Mary's image
with a sliver of glass and a little
bottle of Jesus and Mary water.
The glass will be fixed behind the
back of the picture.
$200.00 plus postage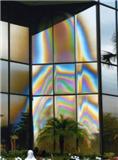 Dan called and gave the report to me, when I hung up I saw this rainbow and took a picture for him.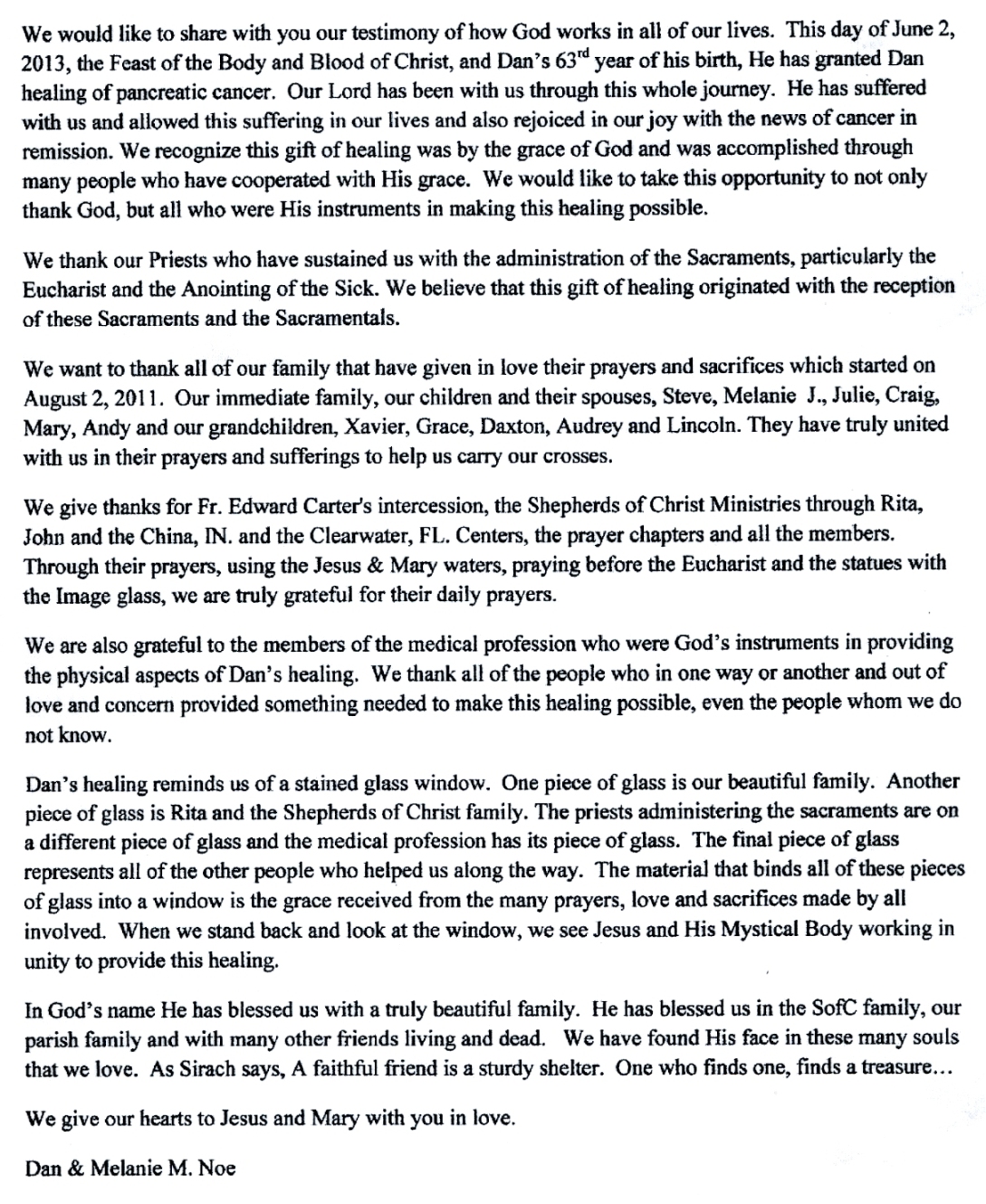 Books written by the cofounder of Shepherds of Christ Ministries
Mass Book
A Journey Into the Heart of Jesus - Author: Rita Ring. Discerned by: Fr. Edward J. Carter S.J. Imprimatur
$ 12.00 plus postage

Mass Book, by Rita Ring: Many of the entries in the Priestly Newsletter Volume II from a spiritual journal came from this book. These entries
are to help people to be more deeply united to God in the Mass. This book is available in English and Spanish with the Church's Imprimatur.
$12
Rosary Meditations for Parents and Children, by Rita Ring, Short Meditations for both parents and children to be used when praying the
rosary. These meditations will help all to know the lives of Jesus and Mary alive in their Hearts. Available in both English and Spanish with
the Church's Imprimatur. $10
God's Blue Book I
Teachings to Lift You Up. Author: Rita Ring. Discerned by: Fr. Edward J. Carter S.J.
$ 10.00 plus postage

God's Blue Book I by Rita Ring. Open Anywhere — This book will change your life. These are beautiful love letters to us from Jesus. A million books have been printed and circulated. Jesus loves us so much — He wants a personal relationship with us — He wants us to go to the Eucharist and be with Him before the tabernacle. $10
God's Blue Book II
The Fire of His Love. Author: Rita Ring. Discerned by Fr. Edward J. Carter S. J.
$ 10.00 plus postage

God's Blue Book II by Rita Ring. Letters from Jesus about His on fire love — Jesus wants this great intimacy with us — On fire love — Personal love letters from Jesus about the love of His Heart — A book on surrender Fr. Carter said! $10
God's Blue Book III
Love God, Love One Another. Author: Rita Ring. Discerned by Fr. Edward J. Carter S.J.
$ 10.00 plus postage

God's Blue Book III by Rita Ring. Fr. Carter's favorite book — It is about loving and forgiving each other — Being pure in heart — A book for unity in family, community, in life!! $10
God's Blue Book 4
The Love of the Hearts of Jesus and Mary Author: Rita Ring
$ 5.00 plus postage

God's Blue Book IV by Rita Ring. This book is about the love Jesus has for Mary and Mary has for Jesus and Jesus and Mary have for us — It is truly the Love of the Two Hearts. Mary appeared every day at the Holy Spirit Center — Fr. Carter was there. Mary's first apparition July 5, 1994. $5
God's Blue Book 5
So Deep Is the Love of His Heart. Author: Rita Ring.
$ 5.00 plus postage

God's Blue Book V by Rita Ring. Jesus wants to be the bridegroom of our soul — He is our beloved — Jesus tells us about pure love — how we are to be pure of heart and love God and love others. It is a must, to hear about love from Jesus — Jesus is love — $5
God's Blue Book 6A by Rita Ring. Rosaries from Their Hearts during apparitions. Jesus and Mary appeared every day and I received rosaries from Them and They were transcribed from a tape. Also messages of love from Jesus on days of January, 1995 — About Baptism — writings from Fr. Carter and the Scriptures. $10
God's Blue Book 6B by Rita Ring. Jesus and Mary appeared every day in February, 1995 — So beautiful — transcribed from a tape — the Stations, 7 Sorrows, prayers in the Prayer Manual, the Holy Spirit Novena Book and the Song Book. Pure love — loving and forgiving — a book about Jesus' love, baptism, grace and Fr. Carter's Newsletter. $10

Rosaries from the Hearts of Jesus and Mary Book 1. Mary appeared in Clearwater December 17, 1996 in rainbow color and these rosaries left the printer the same day from Apparitions of Jesus and Mary — transcribed from a tape. $10
Blue Rosary Book
Rosaries From the Hearts of Jesus and Mary - Volume II
$ 12.00 plus postage

Rosaries from the Hearts of Jesus and Mary Book 2. This is a book of so many rosaries - transcribed from a tape. So many beautiful rosaries. pages $12
Short Rosary Meditations for the Elderly, Ill and Homebound. This book is so important with pictures they can open it and lay it on their laps and pray the rosary. $10
Messages From Jesus
Given by Jesus to His Messenger Author: Rita Ring. Discerned by: Fr. Edward J. Carter S.J.
This book is 8 1/2" by 11" and you can open it up and sit it on your lap.

$ 10.00 plus postage

Messages for the Elderly, Ill and Homebound. This is a big book of loving messages for nursing home people and homebound from Jesus and Mary — Their lives are so important — united to the Mass offering up their suffering, their lives for the souls of this earth. $10
Daily Messages from Heaven. First book of Daily Messages. $10
Color the Lives of Jesus and Mary. Volumes 1 through 7. Coloring books and meditations for grade school children and others on the mysteries of the rosary - really good. $5 each.
| | | |
| --- | --- | --- |
| | | Guiding Light homily series - Reflect on the Word - Cycle B — The Word leaves an impression on our souls. In my thoughts and reflections are born a more tangible understanding of these eternal concepts presented in the Gospels and the readings. Anyone can read a sentence, but not anyone can absorb it's true meaning. Truth, in this day and age, is almost a matter of opinion or individual entitlement. We believe that Christ's truth is our Roman Catholic Church. We, as priests, champion it's teachings; we are ambassadors for the Pope and Christ to those faces looking at us. We are the light by which our congregation reads to reflect upon real truth and we do it hand in hand. $15 |
Guiding Light homily series - Steadfast to the Son - Cycle A — The sunflower is a great example of how we should be steadfastly guided by light. What a powerful thought that this exceptional plant is not stuck in one pose day in and day out, yet adaptable and magnetized to the sun. We feel the same about our Son. Our heads turns to face Christ as each day presents its challenges to find light. We join together like plants in a field and soak up the Son through the pulpit. We are a warm circle of strength using the wind of our breath to carry our priests' words, Christ's words, to new rich soil. $15

Guiding Light - Feed My Soul - Cycle C — In a world rapidly advancing and encouraging personal gain, we are faced with modern problems. There is a challenge to find time in our busy schedules for Sunday Mass or a family meal. We are able to research, shop, bank and even work without hearing one human voice. It is no wonder that we may often feel disconnected and famished at our week's end. In Fr. Joe's third book of homilies from Cycle C, we are reminded of the charity that Christ intended us to show each other. We have a calling to turn the other cheek and be the Good Samaritan to others. We are rewarded with the Father's kingdom and love when we are not worthy. We are not left alone or hungry. $15
| | |
| --- | --- |
| | Guiding Light - Focusing on the Word - Cycle B — At times we may feel that our path to Christ is a bit "out of focus". Like the disciples in the Book of Mark, this ordinary life clouds our vision of Christ's Divinity. We may doubt the practicality or possibility of applying His teachings and example to our modern life. Cycle B's homilies are a "guiding light" to help us realize Jesus' Messianic greatness and His promise of better things to come. $15 |
| | | |
| --- | --- | --- |
| | | Guiding Light - The Word Alive in Our Hearts. - Cycle A (partial) — Homilies by the Reverend Joe Robinson given at St. Boniface Church in Cincinnati, Ohio. It is a tremendous honor Fr. Joe has allowed us to share these great gifts with you – for greater holiness and knowing more and more about God. $10 |
Books written by the founder of Shepherds of Christ Ministries
Response to God's Love by Fr. Edward J. Carter, S.J. In this book Fr. Carter speaks of God as the ultimate mystery. We can meditate on the interior life of the Trinity. Fr. Carter tells us about our uniqueness in the Father's Plan for us, how the individual Christian, the Church and the world are in the state of becoming. Imprimatur. $10

Shepherds of Christ - Selected Writings on Spirituality for all People as Published in Shepherds of Christ Newsletter for Priests. Contains 12 issues of the newsletter from July/August 1994 to May/June 1996. $15

Shepherds of Christ - Volume 2: by Fr. Edward J. Carter, S.J. Contains issues 13-29 of the newsletter (September/October 1996 - Issue 5, 1999) $15

Shepherds of Christ - Volume 3 by Fr. Edward J. Carter, S.J. Contains Newsletter Issues 1 through 4 of 2000 including Fr. Carter's tremendous Overview of the Spiritual Life $10

Tell My People
Messages from Jesus and Mary Author: Fr. Edward J. Carter S.J. Imprimi Potest
$ 10.00 plus postage

Tell My People. Messages from Jesus and Mary (As given to Fr. Edward Carter, S.J.) — One of Fr. Edward Carter, S.J.'s Synopsis of the Spiritual Life — From Jesus to Fr. Carter "On Holy Saturday, 1994, Jesus told me that on the following day, Easter, I would also begin to receive messages for others. Our Lord also told me that some of these were eventually to be published in a book—and here is that book." $10

Spirituality Handbook
Shepherds of Christ Associates Spirituality Handbook - A Way of Spiritual Life
Author: Fr. Edward J. Carter S.J. Imprimi Potest
$ 3.00 plus postage

Spirituality Handbook. Fr. Edward Carter, S.J. did 3 synopsis of the spiritual life. The Spirituality Handbook, the Priestly Newsletter 20he Tell My People book. The way of spiritual life proposed to the members of Shepherds of Christ Associates is centered in consecration to the Hearts of Jesus and Mary. All aspects of the spiritual life discussed below should be viewed as means to help members develop their lives in consecration to Christ, the Sacred Heart, and to Mary, the Immaculate Heart. $3

The Spirituality of Fatima by Fr. Edward J. Carter, S.J. The Fatima apparitions and messages received official Church approval in 1930. In giving her official approval to the Fatima event, the Church tells us that what took place at Fatima involving the three young visionaries is worthy of our belief. $5

Shepherds of Christ Prayer Manual
Shepherds of Christ Associates Prayers
Author: Fr. Edward J. Carter S.J.
$ .50 plus postage

Shepherds of Christ Prayer Manual. The Shepherds of Christ has prayer chapters all over the world praying for the priests, the Church and the world. These prayers that Father Carter compiled in the summer of 1994 began this worldwide network of prayer. Currently the prayers are in eight languages with the Church's Imprimatur. We have prayed daily for the priests, the Church, and the world since 1994. Associates are called to join prayer Chapters and help us circulate the newsletter centered on spreading devotion to the Sacred Heart and Immaculate Heart and helping to renew the Church through greater holiness. Please form a Prayer Chapter & order a Prayer Manual.

Priestly Newsletter - 2000 #1 - CD. - Christ is Our Strength - Fr. Edward Carter, S.J. read it the year he died. It is so beautiful. "This brief passage contains one of the greatest lessons of the spiritual life. As we progress along our spiritual journey, we become increasingly aware of how weak we are in our-selves, but how strong we are in Christ. To experience our weakness involves suffering. The degree and kind of suffering can vary. The suffering can include the experience of the classical dark night of the spirit as described by St. John of the Cross. One of the main purposes of the dark night is to make a person keenly aware of his or her helplessness without God." quote by Fr. Carter from the newsletter $10

Priestly Newsletter 2000 Issue 2
Audio CD - Read by Father Edward J. Carter
$ 10.00 plus postage

Priestly Newsletter - 2000 #2 - CD. - Suffering: A Source of Life - Fr. Edward Carter, S.J. read it the year he died. Fr. Carter knew suffering that year. His voice is so powerful as he read each Newsletter from his heart and soul. "Every man has his own share in the redemption. Each one is also called to share in that suffering through which the redemption was accomplished. He is called to share in that suffering through which all human suffering has also been redeemed. In bringing about the redemption through suffering, Christ has also raised human suffering to the level of the redemption. Thus each man in his suffering can also become a sharer in the redemptive suffering of Christ–." quote by Fr. Carter from the newsletter $10
Lucia's Vision
Giclee Art Print on Canvas by Harold Kellner
$ 150.00 plus shipping
Call Rosie
1-888-211-3041
or
1-727-725-9312

Statues

OL-Guadalupe
w/glass - 28


OL-Grace
w/glass - 24


OL-Mt. Carmel
w/glass - 24


OL-Lourdes
w/glass - 24


IH-Mary
w/glass - 24


IH-Ivory
w/glass - 24


SH-Jesus
w/glass - 24


SH-Blessing
w/glass - 24


Sorrow M
w/glass - 24


Inf.-Prague
w/glass - 24


OL-Lourdes
w/glass - 18

OL-Mt. Carmel
w/glass - 18


I Heart
w/glass - 18

I Heart - Ivory
w/glass - 18

OL-Grace
w/glass - 18

SH-Jesus
w/glass - 18


OL-Guadalupe
w/glass - 12


PV-Fatima
w/glass - 27


PV-Fatima
w/glass - 18


PV-Fatima
w/glass - 15


OL-Fatima
w/glass - 18


PV-Fatima
w/glass - 12


OL-Fatima
w/glass - 11


St. Padre Pio


St. Joseph


St. Therese


St. Francis


St. Anthony


St. Claire


Limpias


St. Jude


Divine Mercy


Holy Family


Angel


St. Philomena


Pieta - Marble


Pieta - Color


Holy Family 12


St. Anthony - 18


St. Francis - 18


St. Joseph - 18


St. Therese - 18


St. Rita - 18


St. Clare - 12


St. Rita - 12


St. Padre Pio - 12


Divine Mercy - 12


St. Michael - 11


Limpias - 8



Shepherds of Christ Ministries
P. O. Box 627
China, IN 47250

Toll free - 1-888-211-3041
Local - 1-812-273-8405
fax - 1-812-273-3182
web: www.sofc.org
e-mail: info@sofc.org


| | | | |
| --- | --- | --- | --- |
| | Size | Price | Quantity |
| Holy Family | 24" | $180 | |
| Limpias | 24" | $125 | |
| St. Anthony | 24" | $125 | |
| St. Claire | 24" | $125 | |
| St. Francis | 24" | $125 | |
| St. Joseph | 24" | $125 | |
| St. Jude | 24" | $125 | |
| St. Padre Pio | 24" | $125 | |
| St. Therese | 24" | $125 | |
| Divine Mercy | 22" | $125 | |
| Angel | 22" | $100 | |
| St. Philomena | 20" | $100 | |
| St. Philomena | 16" | $65 | |
| St. Joseph | 18" | $65 | |
| St. Francis | 18" | $65 | |
| St. Anthony | 18" | $65 | |
| St. Rita | 18" | $65 | |
| St. Therese | 18" | $65 | |
| Pieta - Color | 15" | $125 | |
| Pieta - Marble | 15" | $125 | |
| Holy Family | 12" | $75 | |
| St. Padre Pio - standing | 12" | $100 | |
| St. Padre Pio - sitting | 9" | $100 | |
| St. Michael | 11" | $40 | |
| St. Rita | 12" | $40 | |
| Divine Mercy | 12" | $50 | |
| St. Claire | 12" | $40 | |
| Pieta - Color | 8" | $75 | |
| Pieta - Marble | 8" | $75 | |
| Limpias | 8" | $25 | |
| Our Lady of Guadalupe w/glass | 28" | $500 | |
| Our Lady of Mt. Carmel w/glass | 24" | $500 | |
| Immaculate Heart of Mary w/glass | 24" | $500 | |
| Immaculate Heart - Ivory w/glass | 24" | $500 | |
| Infant of Prague w/glass | 24" | $500 | |
| Our Lady of Grace w/glass | 24" | $500 | |
| Our Lady of Lourdes w/glass | 24" | $500 | |
| Sacred Heart of Jesus w/glass | 24" | $500 | |
| Sacred Heart -Blessing w/glass | 24" | $500 | |
| Sorrowful Mother w/glass | 24" | $500 | |
| Immaculate Heart of Mary w/glass | 18" | $300 | |
| Immaculate Heart - Ivory w/glass | 18" | $300 | |
| Sacred Heart of Jesus w/glass | 18" | $300 | |
| Our Lady of Lourdes w/glass | 18" | $300 | |
| Our Lady of Grace w/glass | 18" | $300 | |
| Our Lady of Mt. Carmel w/glass | 18" | $300 | |
| Our Lady of Guadalupe w/glass | 12" | $200 | |
| Fatima w/glass | 11" | $150 | |
| Fatima w/glass | 18" | $250 | |
| Pilgrim Virgin w/glass | 12" | $160 | |
| Pilgrim Virgin w/glass | 15" | $200 | |
| Pilgrim Virgin w/glass | 18" | $250 | |
| Pilgrim Virgin w/glass | 27" | $450 | |


Call for Shipping Price (1-888-211-3041)


Name


Sub-Total

Address


IN Tax (7%)

City


Shipping

State Zip


Donation

Telephone


Order Total
Call Rosie
1-888-211-3041
or
1-727-725-9312
---
---
---

Copyright © 2012 Shepherds of Christ.
Rights for non-commercial reproduction granted:
May be copied in its entirety, but neither re-typed nor edited.
Translations are welcome but they must be reviewed for moral and
theological accuracy by a source approved by Shepherds of Christ Ministries
before any distribution takes place. Please contact us for more information.
All scripture quotes are from the New Jerusalem Bible, July 1990, published by Doubleday.
Revised: January 1, 2012
URL: http://www.sofc.org
Contact Information for Shepherds of Christ
Email: info@SofC.org
---
Shepherds of Christ Ministries
P.O. Box 627
China, Indiana 47250

Telephone: (toll free) 1-888-211-3041 or (812) 273-8405
FAX: (812) 273-3182