December 8, 2012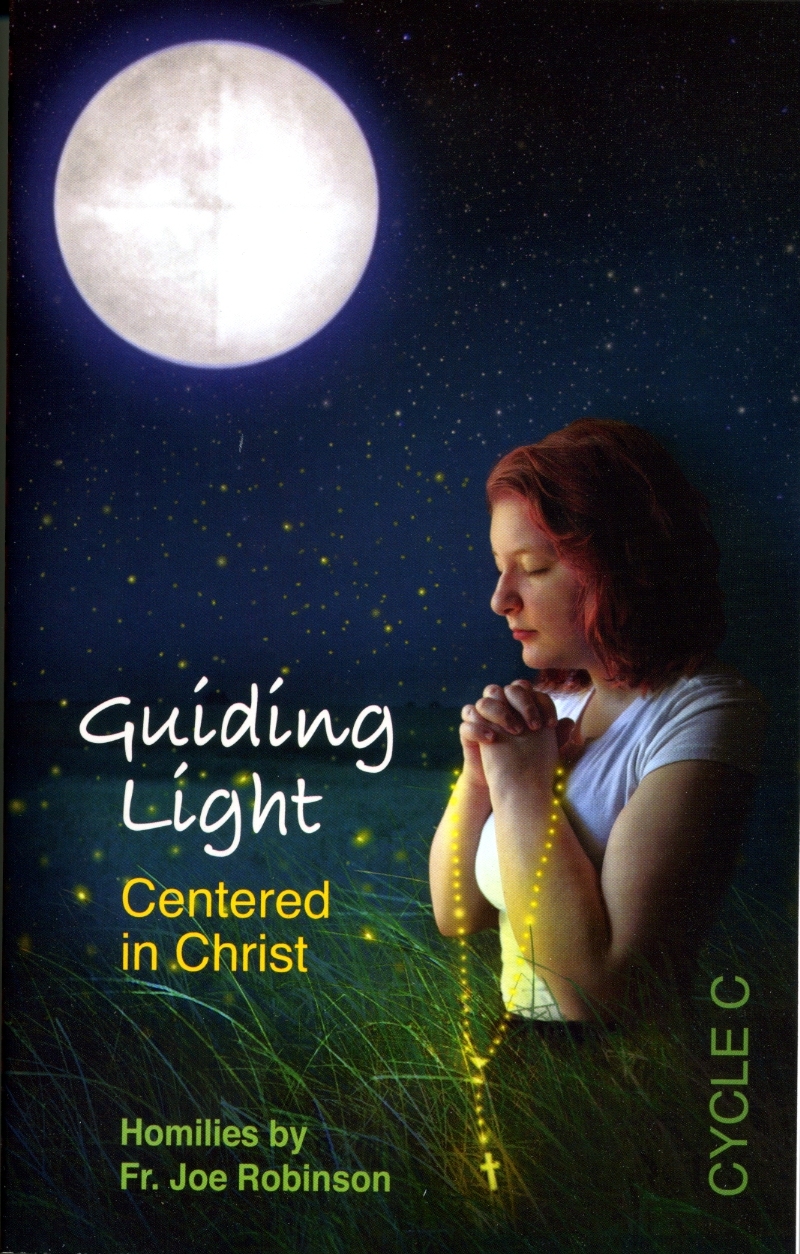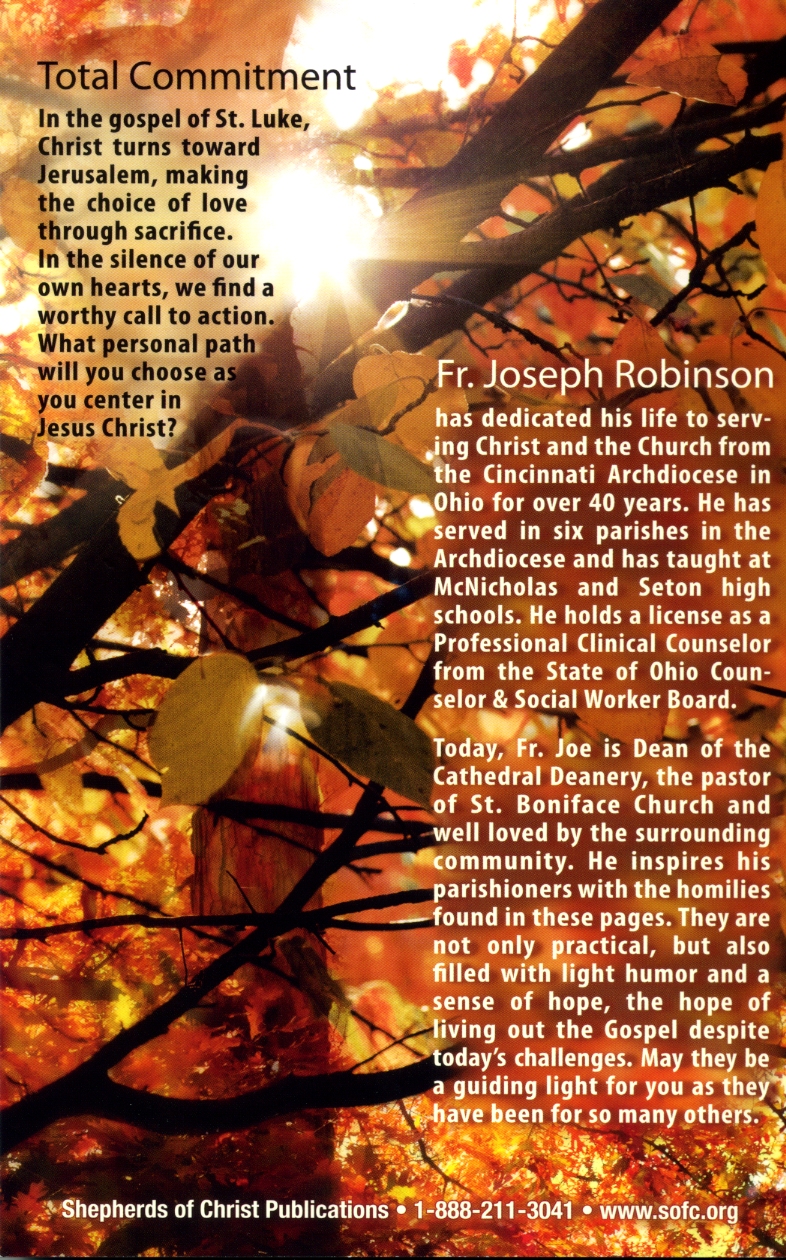 New Cycle Homily Book Available
$15.00 plus postage
Call Rosie 1-888-211-3041
2nd Sunday of Advent
Baruch 5: 1-9
Jerusalem, take off your dress of sorrow
and distress,
put on the beauty of God's glory
for evermore,
wrap the cloak of God's saving justice
around you,
put the diadem of the Eternal One's glory
on your head,
for God means to show your splendour
to every nation under heaven,
and the name God gives you
for evermore will be,
'Peace–through–Justice,
and Glory–through–Devotion'.
Arise, Jerusalem, stand on the heights
and turn your eyes to the east:
see your children reassembled
from west and east
at the Holy One's command,
rejoicing because God has remembered.
Though they left you on foot
driven by enemies,
now God brings them back to you,
carried gloriously, like a royal throne.
For God has decreed the flattening
of each high mountain,
of the everlasting hills,
the filling of the valleys
to make the ground level
so that Israel can walk safely
in God's glory.
And the forests and every fragrant tree
will provide shade
for Israel, at God's command;
for God will guide Israel in joy
by the light of his glory,
with the mercy and saving justice
which come from him.
Philippians 1: 4-6, 8-11
and every time I pray for you all, I always pray with joy for your partnership in the gospel from the very first day up to the present. I am quite confident that the One who began a good work in you will go on completing it until the Day of Jesus Christ comes.
For God will testify for me how much I long for you all with the warm longing of Christ Jesus; it is my prayer that your love for one another may grow more and more with the knowledge and complete understanding that will help you to come to true discernment, so that you will be innocent and free of any trace of guilt when the Day of Christ comes, entirely filled with the fruits of uprightness through Jesus Christ, for the glory and praise of God.
Luke 3: 1-6
In the fifteenth year of Tiberius Caesar's reign, when Pontius Pilate was governor of Judaea, Herod tetrarch of Galilee, his brother Philip tetrarch of the territories of Ituraea and Trachonitis, Lysanias tetrarch of Abilene, and while the high-priesthood was held by Annas and Caiaphas, the word of God came to John the son of Zechariah, in the desert. He went through the whole Jordan area proclaiming a baptism of repentance for the forgiveness of sins, as it is written in the book of the sayings of Isaiah the prophet:

A voice of one that cries in the desert:
Prepare a way for the Lord,
make his paths straight!
Let every valley be filled in,
every mountain and hill be levelled,
winding ways be straightened
and rough roads made smooth,
and all humanity
will see the salvation of God.
2nd Sunday of Advent
December 6, 2009
INTRODUCTION
– (Baruch 5:1-9; Philippians 1:3-6,8-11; Luke 3:1-6) In today's first reading, we hear from Baruch, the secretary of Jeremiah the prophet. He lived during the Babylonian exile over 500 years before Christ. When the Babylonians conquered Jerusalem, they destroyed everything and took most of its citizens to Babylon as captives. Our first reading has as its background this experience of the exile. Baruch speaks to the demolished city of Jerusalem and tells it to rejoice, for it will prosper again. If they look east (toward Babylon) they will see God gathering his people together to bring them back home. It is indeed a message of hope. Another prophet, Isaiah, also wrote about this return of God's people from exile and we hear that passage quoted in today's gospel.
HOMILY
– I want to start with a brief history lesson which many of you may know already, but it won't hurt to hear it again. The Babylonian exile took place 587 years before Christ. Many Jews were killed, of course, when the Babylonians conquered Jerusalem. Those Jews who lived through the invasion of the Babylonians were enslaved and transported to Babylon. Babylon was located in modern day Iraq, less than 100 miles south of Baghdad. For 700 years the Jews had lived in their own land and for almost 440 years they had their own king. God spoke through his prophets that this exile was not to last, but that he would bring his people home again. And so we heard Baruch and Isaiah speak words of hope to God's people at this difficult time. The prophets encouraged them to continue believing and trusting in God. Not quite 50 years later, Babylon was conquered by the Persians (which is modern day Iran). The king of Persia (Cyrus) gave permission for the Jews to return to their homeland. You have seen enough news' programs, I'm sure, to know what the terrain is like in that area. There were ancient roads along the rivers but there was also lots of wilderness and mountains and deserts. We must remember the promise of return is in poetic form, thus the prophets tell the people God would bring them back on royal thrones, the mountains would be made low, the rugged ways would be smoothed out, the valleys would be filled in and everyone would know God was saving his people. The geography of the area really wasn't changed, but the invitation to return home was no less magnificent. There's a slight shift of emphasis here with the phrase "in the desert." Now you have to pay close attention to notice it. The passage in the Hebrew version of Isaiah speaks of a voice, which would be the voice of a herald announcing the arrival of a king, which was a common custom at that time. The voice cries out: "in the desert prepare the way of the Lord." The Lord himself would come to lead his people home through desert wilderness, which was to be appropriately prepared for this journey.
The Greek version of Isaiah is punctuated differently, where it says: "A voice cries out in the desert: 'prepare the way of the Lord.'" This shows how a later inspired writer can see new meaning in a Scripture passage. John the Baptist took this second interpretation "a voice cries out in the desert: prepare the way of the Lord" and applied it to himself. This would make sense for John the Baptist to define himself in this way since he lived and preached in the desert wilderness of Judea as the gospels tell us. My father used this passage to describe himself; whenever he thought we were not agreeing with him or listening to him he used to say: "I'm just 'a voice crying out in the wilderness' and no one pays any attention to me." In John's case, a lot of people listened and responded. He was very popular and was even considered by many to be the Messiah. But he knew who he was and he claimed to be simply a messenger with the message: "prepare the way of the Lord." The Lord himself was coming to save his people and John was his herald.
The liturgy during Advent takes up the theme of John and applies it to us as we prepare to celebrate the birth of our Savior, Jesus. John, the ascetic that he was, wasn't talking about buying gifts or having parties, as enjoyable as this might be. If we read the gospels, we find out what John was talking about: repentance, changing our hearts; not taking our faith for granted or the fact that we can simply call ourselves Christians or Catholics, but living a good life and doing good works. We'll hear some more of the things he preached when we hear next Sunday's gospel. John spoke the truth and didn't mince words and that's what got him into trouble and led to his execution by Herod Antipas.
Our liturgy wants us to ask ourselves today what we need to do to live more fully as God wants us to. Jesus came to guide us to our true home. The Jews who were in Babylon for 50 years, for the most part, had never seen the land their parents and grandparents had to leave behind. They knew Babylon was not their true home. Even though we've never seen it, our true home is to be with God in eternal life. This is where the Lord is trying to take us. We know our time in this world is limited. St. Paul tells us "our citizenship is in heaven." It's where we all want to go, but not many of us are in a hurry to get there. It's up to us to prepare the way so the Lord can take us there. If we resist his lead, we'll lose out on the purpose for which God created us – to be with him. That would be the greatest tragedy that could ever happen to any of us. I would like to make a special plug for our Holy Hours on Wednesday morning and Friday afternoon and for our Solemn Annual Eucharistic Devotions which take place next weekend. Adoration of Jesus in the Blessed Sacrament would certainly help us with our spiritual preparations for Christmas. May all the prophets, and especially John the Baptist, help us to know what Advent is all about. May their message of hope and their call to prepare be more than just a voice crying out in the wilderness. Amen.
Give what counts this Christmas
Call Rosie 1-888-211-3041

We need funds for some bills.

Please pray for Gene, Dan, Beth, Amanda,
Betty, Adeline, Jimmy, Mike, Doris,
Andrew & Monsignor & all the people.

For a limited time only

24" Pilgrim Virgin Fatima Statue without crown
w/glass from image face
Extended Sale -
$175 plus shipping
while supplies last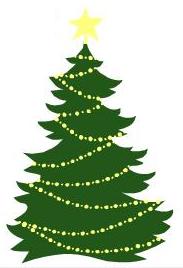 Get a canvas print of Mary's image
with a sliver of glass and
a little bottle of
Jesus and Mary water.
The glass will be fixed behind the
back of the picture.
Cost — $200.00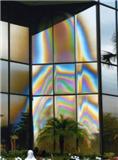 Call Rosie
1-888-211-3041
$10.00 plus postage

Call Rosie
1-888-211-3041
Introductory Offer
Order Your Blue Book 7 Today

1 - Blue Book 7 - $10
2 - Blue Book 7s - $17
plus postage


Call Rosie
1-888-211-3041


Christmas gifts available

Call Rosie
1-888-211-3041



Give your Grandma
a set of Nursing Home books
2 for the price of one - $10.00 plus shipping