Mary has requested that the daily message be given each day to the world. It is read nightly at the prayer service from her Image Building in Clearwater, Florida, U.S.A. This is according to her request. All attempts will be made to publish this daily message to the world at 11 p.m. Eastern time, U.S.A.

---

We acknowledge that the final authority regarding these messages rests with the Holy See of Rome.

---
---

A Prayer for Intimacy with the Lamb, the Bridegroom of the Soul

Oh Lamb of God, Who take away the sins of the world, come and act on my soul most intimately. I surrender myself, as I ask for the grace to let go, to just be as I exist in You and You act most intimately on my soul. You are the Initiator. I am the soul waiting Your favors as You act in me. I love You. I adore You. I worship You. Come and possess my soul with Your Divine Grace, as I experience You most intimately.
---
Messenger: Include Our Lady of the Holy Spirit Center in 6:20 prayers.
---
Messenger: Please pray for 5 urgent intentions!
---
Messenger: WE URGENTLY NEED FUNDS TO PUT OUT THE NEXT NEWSLETTER, PRAY FOR THIS AND FOR THE NEWSLETTER AND ALL INVOLVED.
---
Messenger: Please pray for Tom and students going on retreat and those involved in retreats for youth.
---
February 2, 2001
Before the Exposed Eucharist – First Friday
Pray through the intercession of the saints
Messenger: My heart is just overjoyed to be with Him, to
see Him exposed before me.
I love to come and see the consecrated
Host exposed before me.
I am so happy, just to be here with Him in
His Eucharistic Presence.
I am so happy.
This is the joy of my life.
Oh my God, I do adore and love you from
the depth of my soul.
I give myself to You. I thank you for the Mass,
I thank you for this exposition of the
Eucharist.
I love you, my Divine Bridegroom.
The love and connection I have with another
never dies.
My relationship with Father Carter was so
deeply connected in Jesus' Heart to help
bring about the Reign of the Sacred Heart.
Father Carter is in a deeper love union with God
than he could ever have on earth.
My relationship with him does not die, my
relationship is deeper and more perfected
in Him. (God).
My desire is to be possessed by God.
My desire is to have the fullness of life.
My desire is to lead souls to God.
My relationship with Father Carter as my spiritual
father was to help me to be more united to
God and all others.
My relationship with him was to help lead souls
to God.
I am consumed in my soul to help lead souls to
God.
I am consumed with the desire that men know
the love, the goodness of God.
My relationship with Father Carter is deeper than
ever before.
Being united to him, Father Carter, I can unite
even deeper to God.
My desire is to help lead souls to God and to
heaven.
My desire is to help bring about the Reign of the
Sacred Heart.
The priest that celebrates Mass is such a key to
helping the graces flow to the faithful.
The priest must know this deep connection with
the angels and saints so he can intercede
through their powerful intercession.
Love is fullness, being united to the souls in
heaven and on earth, praying for the
souls in purgatory.
It is important we realize the grace that can
be released on the earth the more we
pray through the powerful intercession
of the saints in heaven.
Think of all the saints in heaven.
They are holy.
They see the face of God.
God loves them so much.
God wants us to pray through the powerful
intercession of the saints.
God wants us to love the saints in heaven.
God wants us to be united to the saints all day
praying for grace to be released on the
earth for the souls.
There is such fullness in loving according to
God's will.
We want what is God's will.
We want truth.
Jesus says:
"I am the way, the truth and the life."
If we want to have peace, to be set free,
then we must live in the truth.
The truth will set us free.
We can sleep at night.
We may be persecuted, but we have
interior peace because we are
living in the truth.
Living in the truth brings peace.
It is so powerful to be so united in Mass
with a priest consecrated to the Hearts
of Jesus and Mary and to unite
with those in heaven who are interceding
with us for the souls.
We see why Mary's intercession is so
powerful.
She is the most perfect human person.
It is a joy to know this deep connection in our
hearts, this connection between
the souls of the earth and the
souls that have passed on.
---
Excerpt from Response in Christ, by Father Edward J. Carter S.J. - Chapter 3 - The Christian Life of Grace
e) Relationship with Members of the Church
There is but one true Church of Christ. Yet this one Church has three different states of existence. There is the pilgrim Church, the Church of this world, composed of members who have received the grace of Christ and strive for its development. They have not yet obtained the goal of their efforts, as have the members of the heavenly Church, who enjoy God in eternal happiness. The Church suffering is an intermediate state of existence necessary for those who had not achieved the required purification as members of the pilgrim Church. Although there are these three phases of the Church's existence, there is a profound union existing between all the members. All these members possess the same basic life of grace in Christ, and this common life establishes the most intimate bonds of love. In our preceding chapter, we discussed the pilgrim Church. Let us now consider the Church suffering and the heavenly Church.

The members of the Church suffering are those who have departed from this life in an incomplete state of Christian development. Their development is incomplete in the sense that grace has not fully taken possession of them, and, as a result, they are yet closed in upon themselves to a greater or lesser degree. They as yet cannot open themselves out in complete love to the Triune God in the beatific vision. They must undergo a further purification, a purification which could have been achieved upon earth with merit. Now the purification must be achieved with no merit attached. The pain of this purification is mixed with the certain expectation of achieving the vision of God. We can hasten the advent of this vision for this people by the offering of prayers and other good works. Scripture itself refers to our action on behalf of those in purgatory in Chapter 12 of the Second Book of Maccabees beginning with verse 38.

The members of the heavenly Church are those in whom the life of grace has taken full possession and has reached its completion in the life of glory. Faith now is unnecessary, as the light of glory gives the human intellect a new strength and capacity for seeing God face-to-face. While the Christian was a wayfarer, he received the imprint of the indwelling Trinity as he shared in God's own life. Now in heaven that grace-life and possession of God reaches its completion—the absolute completion is not achieved, however, until the resurrection of the body. The divine persons give Themselves to the beatified in a profound union far surpassing that of the indwelling of the Trinity experienced here below.

This life of heaven is still the Christ-life, for just as we possess a share in Trinitarian life here below as mediated by Christ, and exercise this grace-life as structured by Him, so also in heaven is the mediation of Christ present. In the words of Rahner, "One always sees the Father through Jesus. Just as immediately as this, for the directness of the vision of God is not a denial of the mediatorship of Christ as man."13 And not only does the humanity of Christ unite the blessed to God, but also, in some way, to the whole of creation. This is merely a completion of what is begun here below, namely, the union with Christ in His humanity establishing the Christian in a special relationship with God, with other men, and with the whole of creation. We have a glimpse, therefore, of the fullness of life which members of the heavenly Church possess.

The heavenly Church, as St. Thomas says, is the true Church.14 The Church of this earth and the Church of purgatory are, each in its own way, reaching out in loving hope for the heavenly Jerusalem. Vatican II puts it very simply: "The Church, to which we are called in Christ Jesus, and in which we acquire sanctity through the grace of God, will attain her full perfection only in the glory of heaven."15

The members of the heavenly Church can help us in living our life of grace until we too share its fullness with them. Their power of intercession on our behalf is but another ramification of the communal aspect of Christianity. We are meant to help others grow in Christ. We, in turn, are intended by God to receive aid from others—yes, from members of the heavenly Church, as well as from those with whom we dwell here below.

Not only can we be aided by the saints' intercession, but the example of the canonized saints can also be of great value to us. They have concretely proved that full holiness is possible. Such an inspiration is of real worth when we are tempted to think that Christian sanctity in its higher degrees is impossible of attainment. Moreover, the canonized saints, in their diversity, teach us that there are many authentic versions of Christian holiness. They can be innovators in showing us that there are numerous possibilities in assimilating the mystery of Christ, although the basic assimilation remains the same for all Christians of all times. In the opinion of Rahner this is one of the chief roles the canonized saints exert in the life of the Church.16

_____
13Karl Rahner, Theological Investigations, Vol. III (Baltimore: Helicon, 1967), p. 44.
14Cf. St. Thomas Aquinas, In Ad Ephes., c. 3, Lect. 3.
15Second Vatican Council, Constitution on the Church, No. 48.
16Cf. Karl Rahner, Op. cit., pp. 100-101.
(End of excerpt from Response in Christ)
---
MESSAGE FOR NURSING HOME

Given February 2, 1995

Jesus speaks:
My dear, sweet ones, I am Jesus Christ, the Son of God. How I long and thirst for you, My precious souls. I wait for each one of you. I want to be so close to you. You see before you your world. You do not realize how truly present I am. As you breathe, so your heart beats. I am forever with you. My Heart is a burning furnace of endless love.

Time here is so short, here today - gone tomorrow. I came to this earth that you may have life and have it to the full. Life is not life if it is not rooted in Me - it is mere existence. The Father created you with the greatest love. You are His precious child. There is not another person like you. The Father loved you so much He sent His only begotten Son into the world so that you might be saved. I want you to be with Me forever in heaven, joined in such union with the Father and the Holy Spirit. Oh, sweet one, open your heart and pray to Me. Pray to the Spirit to lead you. Life here is but a passing moment, the dropping of a pin, the batting of an eye.

I ask you for two things: love of God, love of one another. Hearken to My call. Close your eyes and open your hearts. Forgive all those who have offended you. It is only in a pure heart that I can be close to you. To hold on to anger and hatred is to make your hearts hard. Your home in heaven is beyond all comprehension. Live to spread My love that you may forever dwell with Me for all eternity in the courts of heaven.

I love you. I love you. I love you. You are My precious ones. Trade any bitterness you have for My divine love. I love you so much. Offer up your sufferings for the souls that are hurting. It is in loving you will find joy. All that you do, do it for love of God and love of your brother, and someday you will inherit a Kingdom far beyond your comprehension. Heaven is a reward promised to those who love and serve the Lord. I am the Bread of Life. He who comes to Me will never be hungry. It is in loving you will find your greatest peace.
---
'Come to me, all you who labour and are overburdened, and I will give you rest.
---
Messenger: Alleluia, Alleluia, and He gave to them great graces to be drawn ever closer to His Sacred heart, the Heart of burning love.
Mary speaks: My dear children, I am your Mother Mary. I ask you to pray the rosary from your heart. Put yourself there in the lives of my Son, Jesus, and me.
In meditating on Our lives you will grow more and more into the image of Jesus, my Son. He loves you so much. He gave His flesh and Blood for you. He would die for you this day.
My sweet children, open up your hearts and let me lead you to His loving Heart. He loves you so much!
---
February 2, 1995 - 1:45 p.m.
Talk at St. Ignatius

Jesus speaks: My dear children, I ask you to purify your hearts. Rid your hearts of any debris that is keeping you from greater union with Me. Any ill feelings toward your brothers diminishes the flow of My love within you. If you want holiness, you must be willing to forgive all those who have wronged you. Trade your bitterness for My divine love. I call out to you with this urgent message: purify your hearts, go to confession! Time is so important. Each moment you live, live to spread My love.

Song: A Song from Jesus

Reach out. It is in the reaching out that you will grow ever closer to Me. Pray to the Spirit. He wants to transform you into fearlessness. You must be fearless soldiers to spread My love to a world that is Godless. I call out to you this day -- will you answer this call?

Oh, sweet ones. I love you so much. I am forever with you. I remain with you in the tabernacle, no less present than the day I died for you. I wait for you, I long for you. I want you so close. Put aside your doubts. Open your heart now to experience My abundant grace that I am pouring out to you, grace I am especially giving to you, this night to help you grow ever closer to Me, to help you to know and love Me more. It is through the grace I pour out to you that you will grow in your knowledge and love of Me, the Father and Holy Spirit. I give you My grace abundantly in the Sacrament of the Eucharist and in front of the tabernacle. I am truly present in My Divinity and humanity.

Let go and experience the fire of My love. I AM ALIVE, I AM TRULY PRESENT IN THE EUCHARIST. I CALL OUT TO YOU THIS DAY. Open your heart so you will be closer to Me. I call you to union with Me. Come to My tabernacle. Let Me fill you with the burning fire of My love. Let Me give to you My grace, My Life. I am Jesus Christ, the Son of God, born in a stable in the town of Bethlehem. Open your eyes, pray to the Spirit for vision. You see so little. You do not know how My love will set this earth on fire -- it begins with you !

Song: Come Holy Spirit
---
Excerpt from The Pain and the Joy, by Father Edward Carter, S.J.
33

Facing the Day's Task

There are times when we eagerly face each day and the tasks it holds for us. There can be numerous reasons for our enthusiasm. For example, recent successes have bred a newfound confidence, and we gladly face the new day's challenges. A very important goal soon to be achieved can also offer special motivation to embrace the day's work with added verve. Whatever may be the reasons for making us eager to face the coming day, we feel especially grateful for being alive.

At other times we can feel a type of dread at the thought of tackling the day's tasks. Sometimes the cause of this dread is evident to us. At other times, the reason is more nebulous, and our trying to analyze the situation yields unsatisfactory results. Whatever may be the cause of our lack of enthusiasm, we know we must work through the depression the dread has produced. When we do push ourselves forward to confront the day's work, we often find the sense of dread dissipates in the very doing of the work itself. The problem we originally experienced is transformed into a sense of satisfaction, and even enthusiasm, regarding the work at hand.

Amid the different moods which can color our attempts to face each day's tasks—and we have mentioned only a few—we must be looking toward growth. We must strive to become persons who are more sensitive to the needs of others. We must be aware of the fact that there is so much evil to be overcome. We must also be very much aware that the goodness in the collective human heart outweighs the evil, and that we must help this goodness to more deeply permeate the various dimensions of life within the human condition.

Face the fact that we are all merely human beings. And as such, we all have good days and bad. From the greatest to the smallest, none have escaped, but Jesus was ready to walk through it with all of them, as He is with us.

Briefly, we must always be desirous of accomplishing our mission in life with greater love of God and neighbor. Now is the time to start, for there will come a day which has no tomorrow.

---

34

The Tenderness of Life

Life can be hard. Sometimes the harshness of life seems on the verge of overwhelming us. To maintain a proper balance, we need alleviation from this harsh edge of human existence. We require means whereby its effects are softened or compensated for. One such means is to allow the tenderness of life to exercise its proper role. God intends this. God has inserted the touch of tenderness within the work of His creation. We see many examples of this in the animal kingdom. A mother dog, for instance, playfully and tenderly paws her little pups.

God has also made the human heart for tenderness. The Heart of Jesus offers a perfect example of this, for more than once Jesus manifested a sense of tenderness. We can picture Jesus saying,


Jerusalem, Jerusalem, you who kill the prophets and stone those sent to you, how many times I yearned to gather your children together, as a hen gathers her young under her wings, but you were unwilling! (Mt. 23:37).


God has made us to experience touches of tenderness, and we need to open ourselves to this tenderness of life. If we do not, can we long endure the pain and brutality of human existence? If there were not touches of tenderness, who could endure experiencing the death of loved ones, or sickness, or emotional distress, or loneliness?

The tenderness of life comes to us in many diverse forms. There is the tenderness which unites man and wife—the touch and the look and the kiss of tenderness. There is the maternal touch of tenderness—and because of it the baby feels secure, wanted, loved. There is the warm, receptive smile of a friend. The gentle, encouraging word is also a form of tenderness. Husky athletes visiting a hospital for children offer a touching scene also. Perhaps clumsily, yet very sincerely and tenderly, these hulking men will stroke a young brow or caress the hair of a disabled girl. Food delivered to the poor at Thanksgiving and Christmas are other reminders that the tender concern of the human heart still looks out for the world's disinherited. A mother, tearfully and joyfully embracing her son returned from war's battlefields, is a classic example of life in its tenderness. Two little boys, one black and one white, hugging each other in their gleeful playfulness offer a scene which can move the hearts of even those calloused with considerable prejudice.


Nature also offers us signs of tenderness. There is the delicate touch of snowflakes against the cheek or the gentle fall of a steady rain. Rolling meadows offer their soft greenness for joyful picnics as the gentle breeze lies tender against the brow made warm by the summer sun.

We can act sophomorically and tell ourselves we do not need the tenderness of life, saying that to be very much concerned with it is a sign of childishness or weakness. We can say all this—but that will not change the fact that God has delicately woven the touch of tenderness into the tapestry of human life. Tenderness is just one aspect of our human existence, and to be properly open to it will make us more human and happier than we would otherwise be.

---

35

Work and Workaholicism

To work hard for God and others is obviously a desirable trait. To be a workaholic, however, is to be burdened with an unhealthy personality characteristic.

What is the difference between the two? Is it the amount of time devoted to work? No, because some people who are not workaholics may spend as much time working as does the workaholic. Does the difference consist in the fact that the workaholic derives more satisfaction from his or her efforts than others do? No, because the non-workaholic may actually derive more enjoyment from work than his counterpart.

What then is the difference? The difference seems to consist in the workaholic's more or less compulsive need to work. Such a person feels uneasy and restless unless he or she is busy. Only work seems to have meaning for the person.

All of us, workaholics or not, should reflect on our attitude toward work. As important as it is, work still is just a means to an end. In the Christian perspective, it is an expression of our love for God and neighbor.

Upon reflection, we can see the consequences of this. When work, for whatever reason, is interfering with our relationships with God and others, something is obviously amiss. For example, an upward-moving professional becomes so absorbed in his work, so taken with the idea of promotion and salary increase, that he becomes extremely narrow-minded. Concern for God and others is relegated to the far recesses of consciousness where it has little effect upon the person's thoughts and activities.

Even though we claim such an extreme situation does not describe our own, we nevertheless can fall prey to lesser faults. For instance, we diminish the time we should rightfully be spending with family members and friends. Perhaps we also become so absorbed with our work that we claim we have little time for prayer. When we find ourselves in such circumstances, we must make the effort to confront ourselves with the question, "What is the purpose of my work, of my professional activity?" Surely, if we are honest, we must say that our efforts should be for God first. If we work with this proper motive, we are acting for our own benefit also, for what is done for God and others promotes our own good.


Our contemporary society places much emphasis on external success, the attainment of recognition for one's work, and the earning of more and more money—and all this in a very secularistic manner with little regard for God and neighbor. In such an atmosphere, it is not easy to maintain the Christian perspective of work. In many ways we must go counter-culture if we are to live by this Christian vision. If we do so, we will be following one who Himself was not afraid to go against certain cultural aspects of His own times. His name is Jesus.

---

37

The Self and Others

Did you ever stop to think about how much we depend on others? Consider a simple breakfast of orange juice, toast, egg, and coffee. It is amazing to reflect on the number of people involved in enabling us to partake of this simple meal. There are the farmers who produced the ingredients, the people who made the farmers' equipment, the various food processors who receive the farmer's goods, the truck drivers who deliver the food to the stores, the various clerks in the stores themselves—and there are still more people to enumerate! And all this to give us just one meal—only one of the many aspects which make up an ordinary day. We literally depend on hundreds of thousands of people to help us through daily existence.


Yes, we do depend upon others in so many ways. Long ago the British author, John Donne, wrote that no man is an island. This is a poetic way of saying we are not isolated individuals separated from others.

We are social beings. God has so created us. In so many ways we receive help from others and in turn, it is our duty to give aid to them. It is part of a mature personality to consistently realize our dependence on others and to integrate this basic truth into daily living.


On the other hand, we must not be overly dependent on our brothers and sisters in the human family. To have a morbid need for others is a burden to ourselves and to them alike. A classic example of over-dependence is the hand-wrenching proclamation of one rejected in romantic love, "I cannot go on living without him (or her)!" Of course, this is not objectively true, but so deep is the emotional wound, so deep is the over-dependence, that one person feels it is undeniable. Other common examples of over-dependence are those involving a child toward parents or parents toward a child.

It is no easy task to balance both of these needs—our need for others and our need to be properly independent of them. We will not be mature personalities unless we accomplish this balance to a satisfactory degree. To do so is one of our greatest challenges.

---

39

Celibacy

Celibacy lived for the sake of the kingdom of God is an important aspect of the Church's life. The fact that our times have witnessed a decrease in the number of celibates does not detract from the fact that celibacy has always been, and is, a powerful force in the life of the Christian community.

Jesus, the founder of Christianity, lived a celibate existence. There have always been those within the Church who have been willing to renounce the great good which is marriage in order to continue this celibate witness.

Committed celibacy is a very meaningful sign pointing to transcendent values. By renouncing one of life's great gifts—marriage—committed celibacy makes a statement to all who would listen that there is something beyond the visible and the tangible. Celibacy is a forceful reminder that there is something beyond marriage and all the other tangible goods associated with life upon this earth. Committed celibacy, then, is a witness to the transcendent dimension of our life of grace in Christ. It is a sign with both present and eschatological dimensions. It points to both the invisible life of grace as lived here below, and to the eschatological fulfillment of that Christ-life in eternity.

The celibate enjoys a certain freedom that the married person does not enjoy. This freedom is another of celibacy's values. A married person must always be aware of his or her obligations to spouse and children. God intends such a person to render a service to Church and world which is compatible with these obligations. Inevitably, this puts certain limitations upon the apostolic—the ministerial—activities of the married person. Celibate freedom, then, is a very significant value in the life of the Church, and the long list of achievements by celibates throughout the history of the Church gives undeniable testimony to this fact.

Celibacy, however, has its own set of restrictions. We must recognize that both celibacy and marriage have limitations attached to them as these vocations make their particular contributions in the work of the Church. They both are life-forms of Christian love, although in different ways. The important thing is for a person to decide which state God intends for him or her. And that state is the one in which the person thinks he or she can best love God and neighbor.

---

41

The Acquaintance

There is a definite set of people whom we meet on a fairly regular basis, or at least on numerous times during the year. A few of these people may be friends, but the majority of them are not. People included in this grouping can be quite diverse and might include: our neighbors, the cashier at the supermarket, those with whom we work, those to whom we extend professional service, members of our local Christian community, and those with whom we share membership in various movements and organizations.


People of this type I would like to call acquaintances. I use this term to distinguish them from both the stranger and the friend. We should not think, however, that the term "acquaintance" necessarily implies only a casual relationship. In many instances this will be the case, but in others a significant relationship can be operative. For example, a junior executive can have more than a casual kind of association with the head of a business. He or she may spend much of the working day with this person, share numerous responsible decisions with him or her, and come to develop a sincere admiration for this top executive both as a person and as a business associate. This can hardly be called a casual relationship; yet it can remain a strictly business association without a true friendship ever developing.


We must realize that love shown the acquaintance is a significant implementation of love of neighbor. There are various reasons for this. One of these is that such caring is necessary if ordinary, daily existence is to be reasonably tolerable. For example, if on a particular day the gasoline attendant, the butcher, one of my neighbors, and the dentist's receptionist all treat me in a grumpy fashion, I go to bed that night wondering what was wrong with the human race today. Furthermore, I am not in the best psychological mood for facing tomorrow.


We must realize that everybody has his or her bad days, and we have to overlook these occasions. In general, however, we rightfully feel that we should be treated in a civil fashion. Obviously, others feel the same way. We also have the obligation to treat acquaintances with a basic kindness and civility.


There is a hierarchy of importance involved in this mutual display of caring and civility which should exist between acquaintances. It is one thing if a certain person in the neighborhood refuses this basic politeness and fails to say hello time after time. It is another matter if a co-worker, with whom one must spend much of the day, manifests a similar coldness. It is one thing if a person feels the sting of racial prejudice inflicted by a stranger. It is another matter if the same act of prejudice comes from people with whom one worships in the Christian community.

Let us resolve to make our full contribution in developing the caring, the kindness, the concern which should exist between acquaintances. Besides our own immediate contribution to the process, our actions can serve as a good example to others and even be a catalyst to their own resolve to act in a similar fashion.

---

42

The Stranger

A love directed toward strangers may seem to be not all that important. After all, are there not enough other people in our lives, encountered on a rather regular basis, who demand our time and attention? This is certainly true; but on the other hand, love for the stranger should not be made to seem insignificant. Jesus taught that concern for the stranger is indeed a very important aspect of Christian love. He gave us the story of the Good Samaritan, one of Scripture's most inspiring accounts.

If we take time to reflect, it is not all that difficult to comprehend why love for the stranger is an important matter. An encounter with a stranger is usually a one-time occurrence. In rare cases we may meet that person again; however, we really do not expect that to happen.

Because of this factor of the one-time meeting, the love we show the stranger tends to be a very selfless love. Whether the manifestation of love is very ordinary, or heroic, we give it with no realistic expectations of receiving favors from this person in return. These occasions of giving ourselves to strangers have a peculiar power to bring out the purity, the selflessness of our love. We treat the stranger in a proper fashion simply because he or she is a child of God, made in God's image. This is enough for us—this is the decisive factor.

This trait of selfless love, so operative in the gift of self to a stranger, is obviously strengthened each time we exercise it. When we love the stranger we are simultaneously increasing our capacity to love all others more selflessly, including those who are very dear to us.


The specific ways of showing concern for a stranger constitute a long list. The list extends from the very prosaic kindness and courtesy shown a driver in traffic, to the heroic deed of risking one's life to rescue a stranger from a burning house.

The more ordinary ways of showing love for a stranger are important because, among other reasons, they are so constantly available. The more heroic manifestations are also obviously important for a variety of reasons. One of these is that they shock us in a good sense. To see a person risk, and sometimes give, her or his life for a stranger, is a startling experience. It strikingly makes us aware of those recesses of our being—sometimes quite hidden ones—where mediocrity and selfishness lie. Seeing such unselfish manifestations of love toward a stranger, we are prompted to make new beginnings in our own efforts to love more selflessly. Seeing the great reservoirs of human goodness which can become operative in critical situations, we realize anew our own reservoirs of goodness and we resolve, with God's assistance, to further develop it.

The goodness of human nature which prompts heroic deeds on behalf of a stranger is a goodness we all share in our own unique ways. If our own goodness does not have the opportunity to manifest itself through an heroic event, it does provide the opportunity to manifest itself through the extraordinary—or heroic—encounter with the ordinary. Indeed, to love the stranger and others in a consistent fashion among the ordinariness of our lives is its own kind of heroism.

Summarily, we can see that we should not think lightly of the love which is directed at the stranger. We can see that, indeed, the story of the Good Samaritan contains numerous lessons concerning love which affects all of us.
(End of Excerpt from The Pain and the Joy)
---
Messenger: Live Rosary in Florida February 5, 2001
Come to pray. Meeting at 6:20 p.m.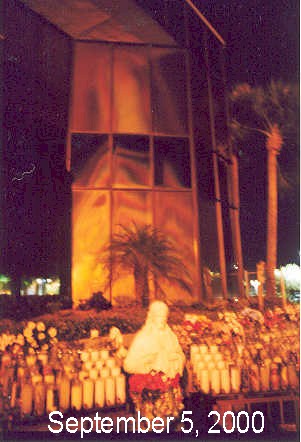 ---
Messenger: Retreat in China, Indiana
February 12, 2001 - February 14, 2001
12:00 noon - 12:00 noon
LIVE ROSARY 12:00 noon February 13, 2001.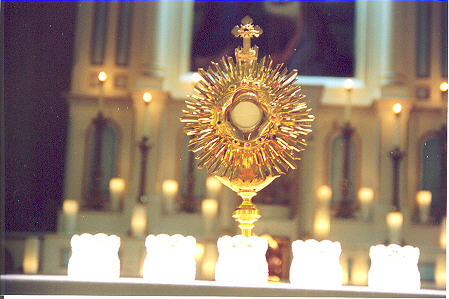 ---
Mary's Message from the Rosary of August 27, 1996
Mary speaks: I stood beneath the cross of my Son, and my Heart was in such pain for I saw Him before my eyes. I saw Him covered with blood. I saw Him die. My Heart, my children, my Heart to watch my Son, but my Heart, my Heart, how I suffered for my little children of the world that give in to this world and give up the love of my Son. O my little children of light, I give you this message. Carry this light into the darkness for your Mother Mary, for I stood beneath the cross and I cried. I cried for the little ones. I cried for the young ones, the ones that do not care and will lose their souls. How do I make you see for you will not listen to me? What can I do? I come. I appear. I beg. I plead. I give you these gifts from my Son, and you reject me. I do not deliver messages very often anymore for I have been ignored. The message is the same. You do not read the messages I have given to you. Please help me. Help the little children. I appear. I appear. I appear, and I am ignored. I stood beneath the cross, and I cried. I cried, and my Heart was in such anguish for my little children, for I am searching for them this day as I searched for the Child Jesus. Please, please help me. I cannot hold back the hand of my Son any longer. I am Mary, your Mother. I ask you to help my children. You are my children of light.

Song: O Lady of Light, shining so bright, be with us this day, guiding our way, O Lady, O Lady of Light.

Mary speaks: I appear to you as Our Mother of Sorrows.
(End of Mary's Message)
---
A rosary can be used to pray for healing. It is powerful to unite our prayers to the Holy Sacrifice of the Mass and pray through the powerful intercession of Our Lady of Clearwater.
In times of trouble, for special prayer, we can use our rosary and pray as follows.
A Rosary for Healing or for Someone with Cancer.
On one Hail Mary bead or as many as you desire, say:

May God heal through the intercession of Our Lady of Clearwater in union with the Mass and all the Masses being celebrated around the world.

Pray the Hail Mary or Hail Mary's then pray this after the Hail Mary.

May the cancer be uprooted and thrown into the sea.

We believe with all our hearts.

After the Glory Be — pray the following petition.

May be healed through the intercession of Our Lady of Clearwater if it be the holy will of God.
| | | |
| --- | --- | --- |
| | Note: You can look at Mary on the image rosary while you pray this rosary. | |
Note: The above section can be printed out from a PDF file, and you can pray the rosary looking at the pictures.
---
December 17, 2000, Mary speaks:

Help me to circulate my red and blue
Rosary Books and the
prayers my Son gives to you.

This is a gift we give you.
All the revelations are gifts given to you.
My Son is the Light of the World.
He is Jesus born in a stable.
Will you help me?
He is the Light of the World. Help me, help me
reach my children of the world.
To order your Rosary Book fill out this form and send your donation to Shepherds of Christ Ministries, PO Box 193, Morrow, Ohio 45152-0193, Telephone: (toll free) 1-888-211-3041 or (513) 932-4451.

Name: _________________ Street: _____________________________

City: _________________ State: _________________ Zip: ________

Donation price: $7

A $15 A $25 A $50 A $100 A Other $_____ A
---
Messenger: Mary wants the Red Rosary Book printed. It will cost $12,000 - $14,000 to get them reprinted. We are out of Red Rosary books. Mary has asked us to always circulate them. They go with the apparition in Florida.

Messenger: The new Blue Rosary Book Volume II of Rosaries from the Hearts of Jesus and Mary has been printed. It cost $21,000. Please pray with us for funds.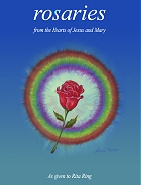 ---
Messenger: CAN YOU HELP US BY GIVING US ROSARIES FOR THE SCHOOLS REQUESTING THEM?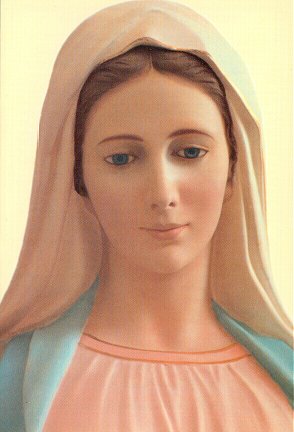 Mary speaks: PLEASE MAKE WALTER'S ROSARIES. THE SCHOOLS WANT ROSARIES AND THERE ARE NOT ANY ROSARIES LEFT.
---
Messenger: Pray for Ron, Fernando and Perry.
---
Prayer List for apostles for interior use in the Movement. Pray hourly.
Spread the Blood of Jesus on everyone, consecrate their hearts, cast the devil out, pray for coming of the Holy Spirit in a special way for all people involved on this list.
Pray for the priestly newsletter, for funds for it and for all involved.
Pray for the taping of the priestly newsletter.
Pray for Father Carter and the Jesuits, the people at Colombiere.
Please pray for one new very important intention.
Pray for all involved in buying the building.
Pray for 2 special priests.
Pray for designated priests, Fr. Mike, Fr. Joe, Fr. Lou B., Fr. Smith, Fr. Ken, all priests involved in the Imprimaturs translations including all bishops. Pray for Bishop Ed, Fr. Don, Father at Tuesday Masses, Fr. Tom, Fr. Bill, all priests involved with Walter, Fr. Hagee and special priests, priests who help us in China, and priests who help us in Florida.
Pray for Father's sister Merle, for all of us servants, handmaids, apostles and vocations to all 7 categories.
Pray for prayer book.
Pray for all book covers, pray for Cathy.
Pray for all translations and all involved.
Pray for the elected officials.
Pray for an audience with the Pope.
Pray for all Jesuits involved, all those over us. Pray for the 4 urgent intentions.
Pray for the rights to the books.
Pray for the process of getting Father's books on the Internet.
Pray for money to reprint the books.
Pray for the Imprimatur on the Priestly Newsletter Book II.
Pray we can send it to all bishops and Jesuits.
Pray for Perry and family and discernment.
Pray for all sub-centers and all out-of-state rosaries.
Pray for the sisters' mailing, nursing home mailing, bus mailing.
Pray for Rosary Factory.
Pray for Genevieve's daughter and Sheila's mom and the repose of the soul of Jerry's dad, Bernice's daughter.
Pray for Paul and Joan discernment.
Pray for B & M and Tina and Terry, all printing jobs, companies involved.
Pray for 5th, the 13th, the 17th.
Pray for the Internet team and the daily messages.
Pray for building up of Morrow, Ohio, Dale, Indiana, other sub-centers.
Pray for the Holy Spirit Center and all involved.
Pray for all our families, children in school, college mailing.
Pray for lots of rosary makers and rosaries for the schools.
Pray for funds and grace.
Pray for Paul C., Margaret Mary, Steve and Sheila, Monica, Angie, Marian, Cathy, Joe, Nick, Mary, Emily, Joe, Doris, Glaci, Dunkers, Joan R., Morgan, Mark, Walter, Janice, Mike A., Margaret, Ron, Harold, Scott, and Nathan.
Pray for Fred doing the paper and all involved in priestly "start-up".
Please pray for all Shepherds of Christ children.
Pray for Victor's son, Michael. (Victor and Frances)
Pray for Delores and organization of writings and other material.
Pray for Diane A.'s dad.
Last revised January 19, 2001
---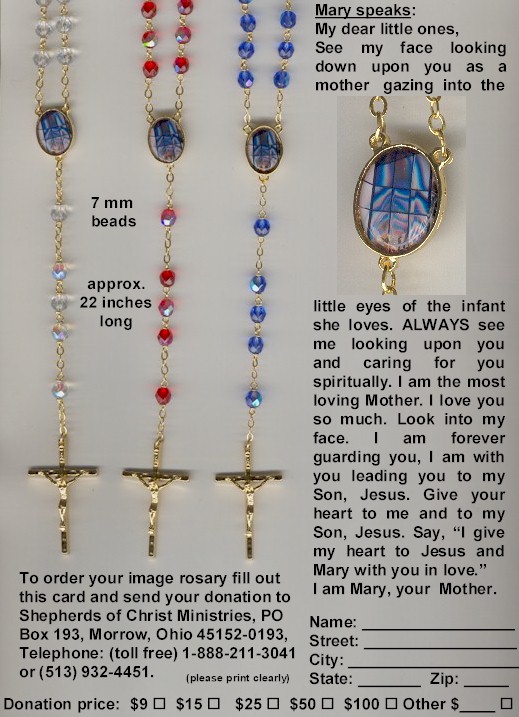 (Please copy and pass out to family and friends.)
---
MY VALENTINE FOR JESUS AND MARY
AND THE WORLD

I _________________ give my heart to
You Jesus and Mary on this day
_________________
I promise to help spread the devotion to
the Hearts of Jesus and Mary.
---
Question for married couples and others in intimate relationships:
Q: How do I feel my relationship with Jesus, my Bridegroom, is made so much fuller by loving you?
---
---
---
Copyright © 2000 Shepherds of Christ.
Rights for non-commercial reproduction granted:
May be copied in its entirety, but neither re-typed nor edited.
Translations are welcome but they must be reviewed for moral and theological accuracy by a source approved by Shepherds of Christ Ministries before any distribution takes place. Please contact us for more information.
All scripture quotes are from the New Jerusalem Bible, July 1990, published by Doubleday.
Revised: February 1, 2001
URL: http://www.SofC.org
Contact Information for Shepherds of Christ
Email: info@SofC.org
---
Shepherds of Christ Ministries
PO Box 193
Morrow, Ohio 45152-0193

Telephone: (toll free) 1-888-211-3041 or (513) 932-4451
FAX: (513) 932-6791