Mary has requested that the daily message be given each day to the world. It is read nightly at the prayer service from her Image Building in Clearwater, Florida, U.S.A. This is according to her request. All attempts will be made to publish this daily message to the world at 11 p.m. Eastern time, U.S.A.

---

We acknowledge that the final authority regarding these messages rests with the Holy See of Rome.

---
---

A Prayer for Intimacy with the Lamb, the Bridegroom of the Soul

Oh Lamb of God, Who take away the sins of the world, come and act on my soul most intimately. I surrender myself, as I ask for the grace to let go, to just be as I exist in You and You act most intimately on my soul. You are the Initiator. I am the soul waiting Your favors as You act in me. I love You. I adore You. I worship You. Come and possess my soul with Your Divine Grace, as I experience You most intimately.
---
Messenger: Include Our Lady of the Holy Spirit Center in 6:20 prayers.
---
Messenger: Please pray for 5 urgent intentions!
---
Messenger: WE URGENTLY NEED FUNDS TO PUT OUT THE NEXT NEWSLETTER, PRAY FOR THIS AND FOR THE NEWSLETTER AND ALL INVOLVED.
WE ALSO NEED FUNDS FOR PRAYER MANUALS FOR THE 75,000 PRIESTS.
---
Messenger: Our Lord has asked us to pray for a special priest and three other special priests and His designated priests.
Please pray for the priestly newsletter and for the intentions on the prayer list at the end of the message.
---
Messenger: Please pray for an urgent intention, spread the blood of Jesus on them, consecrate their hearts, cast the devil far from them, and ask for a special outpouring of the Holy Spirit.
A second urgent intention is to pray for the mailing of the newsletter and all involved. Please pray hourly if possible.
---
Messenger: We received a call from a priest
for 100 prayer manuals from California.

acdbacdbacdbacdbacdbacdbacdbacdbacdb

A priest used the newsletter for an
individual that said his faith was weakening.
He copied the newsletter and went through
it, front to back, explaining the newsletter
and showed him the website. We just don't
realize how much Father Carter's writings
have helped people in their everyday lives.

acdbacdbacdbacdbacdbacdbacdbacdbacdb


Rev. Father Edward Carter, S.J.

Dear Rev. Father Edward,

This is to express my sincere thanks for responding to my e-mail with the Spirituality News Letter and other material..

I will be approaching the Women's Sodality tomorrow urging them to be Associates of Shepherds of Christ Ministries and pray for their priests. The Archdiocese of _________ has organized a Lenten Recollection where the Newsletter will be
given to the priests. Thank you once again for you kind and generous co-operation.

Please whisper a THANK YOU to Kathleen-Handmaid of the Good Shepherd for her kind help

God bless & love you

sincerely yours

Fr. _______ S.J.
Pakistan

---
This is how the pictures progressed during the 6:20 prayer service.
---
Excerpt from March 12, 2001 Daily Message
Messenger: The Printer of the Newsletter told
us that if we paid the first
$20,000 on the Newsletter bill he
could print 200,000 Prayer
Manuals by March 21. If you
know anyone who can help
us please help us.
(End of Excerpt from March 12, 2001 Daily Message)
---
Messenger: Father Carter stated that a stumbling block
to growth in the spiritual life is lack of humility.
In communities, if one person maintains
an attitude of superiority over the leader it
can cause the dysfunction of the whole
community if not addressed. Likewise in a
family we see a teenage son can cause the
dysfunction of the whole family.
In community life all are affected by the
imperfections of those in the community.
I quote from Response to God's Love.
Here Father Carter discusses community.
"The Christian community is a terrestrial
reflection of the ultimate and absolute
community—namely, the Trinity. In a
special way, we are privileged to give
witness to Trinitarian life, a life of
divine intimacy and loving. From all eternity, the
persons of the Trinity are united in the most
intimate bonds of knowledge and love;
these have also brought about creation
and redemption."
I wish to quote an entire section of Father
Carter's book on the Church.
Priests are the leaders in this Christian
community.
Some people may be called to a special talent
in which they must be alone a good part of the
time to do a special mission, but on the whole
they can mix in great oneness with others
if they have matured in the spiritual life.
If a person maintains an attitude of
unhealthy superiority in a community
whether they are the leader or not, that
imperfection can help to damage the community
life.
In community life all desire to function as
a unit for a particular purpose to love and
serve God. They operate in the bonds of
love, driven by the goal to serve God
and do His work.
When one individual sees themselves
superior or maintains an attitude that
they do not need to mix with the others
and lives in a community, the community
life of the others is effected.
I will give you a parable. One man wanted
something and worked toward that goal. He
saw himself as self-sufficient. He only
would work by himself and he needed the assistance
of others to accomplish his goal.
Because of his desire to be alone, to be in control
of the situation, not wanting to ever let go
of the control, he could not work in community.
He only saw his work being done in isolation.
Even though he may have a wider goal, the inability
of the individual to let down his own
personal walls which can end in isolation
a great amount of the time, stops the work
which is needed to accomplish the goal.
God has put us here on earth to learn to
love God and love one another, to work
hand in hand.
Our purpose is to grow in the ways of God.
---
Matthew 22: 37-39

'You must love the Lord your God with all your heart, with all your soul, and with all your mind. This is the greatest and the first commandment. The second resembles it: You must love your neighbour as yourself.
---
Messenger: Look at the ant hill. They have a job
to do. How would it look if there were
a mass of willful ants?
How would it look if they all worked
together?
When mothers and fathers truly love their
children, they try to work with the willful
ones to build a community of love. All
different problems may arise there which
we will not discuss.
In communities the superior must truly
love those under them and deal with them
in love, but people who really refuse to
live in a community in love
can cause massive problems for unity
and community life.
Father Carter clearly spoke to me of one of the
great stumbling blocks to the spiritual life: it is lack
of humility.
He wrote this article in his 20 page
Newsletter on humility when he told me
that statement.
From the Newsletter I quote.
---
Excerpt from priestly newsletter, Shepherds of Christ, Issue 3, 2000
Humility

Humility is a very important virtue given to us for the spiritual journey.

Humility is both the realization of what we are as creatures of God and the concrete implementation of this realization in our Christian lives. Humility, therefore, is not an exercise in self-depreciation; it is not telling yourself that you are no good, that you really have nothing of any significance to contribute to the service of God. Humility is based on truth. It is compatible with the recognition that God has given a person certain gifts, even great gifts, of nature and grace. If we do not recognize our God-given gifts, we do not thank God for them as we should, nor properly develop these gifts according to His will. God wants us not only to recognize the good that is in us, but also to realize the source of this goodness. Although we have a responsibility to cooperate with His graces, God is the One Who is chiefly responsible for what we are. If one person has advanced to a level in the Christian life that is beyond the level of another, it is ultimately because God has given that person greater graces.

If humility is based on truth and, consequently, allows us to properly recognize our gifts, it also necessitates that we admit to the evil within us, which is also part of the truth and must be acted upon. Humility not only bids us to admit that there is evil in us, but also tells us that, as creatures of God, we should conform to His will and work against this evil side of our persons. In summary, humility allows us to properly evaluate both the good and evil within ourselves.

Here is a quotation from St. Paul which helps us to preserve, and grow in, humility: Who made you so important? What have you got that was not given to you? And if it was given to you, why are you boasting as though it were your own? (1 Cor 4:7).

And in the Letter of James we read: Humble yourselves before the Lord and he will lift you up. (Jm 4:10)
(End of Excerpt from priestly newsletter, Shepherds of Christ)
---
Messenger: As one praying for the renewal of the Church
and the world, it is silly to think we
can have a major part in this, if we
truly fail to work with our own imperfections
and the desires within ourselves to want to
isolate and not work with others.
This is not to say that some people have
different personalities, some more outgoing
and vibrant, some more quiet, but the
people that are always judging others
and criticizing them, unhealthily making
themselves above and others below them,
can be a party to spiritual pride.
No one likes to be accused of this, but in
order to live and operate in oneness, the
leaders must be recognized as leaders and
those under them, must surrender
to their position or there is havoc. There is a
constant battle amongst the members of
the community seeking superiority causing
pressure on the leader.
It can be seen very clearly in the family
when the teenage son or daughter wishes
their own way.
Let's face it, we are here to grow in the
spiritual life. We want to mature in our
ways of relating. In interacting with others
intimately we see our faults and we try
with God's grace to change them.
Many people will not admit they have
any imperfections. They see themselves as
perfect. They just don't get too close to
anyone else because they don't
want anyone to see they
are imperfect. They live in a world that is not
true for we are all imperfect.
In working with each other in an intimate
way we allow others to see the real self
and if we continue to work toward oneness
we must change many things that lead to
disharmony with others.
Married couples can become one and let each
other see their imperfections. It can take
a lifetime to continually bring out hidden
faults we have.
There is a purification process that takes
place here on earth as we allow ourselves to
be seen in our imperfections and struggle
to change for our good and the good of
others.
There is so much work that is
blocked because people refuse to let
down their superior walls
and work with each other.
Think of many hands working together, all
"chipping in", giving of themselves to accomplish
the work.
Think of one person who wants to run on their
own schedule and so they never come and
work with the others, they just plan everything
around their own way.
When I first needed to put out these writings,
I knew I couldn't do it alone. It took a team.
It took my good friend Ellen to help me type, I
couldn't type very good, she typed a "mile a
minute", she typed all the Blue Books in a
flash.
I had to have help. I had to go to others
and depend on them to help me.
Father Carter discerned every word. He disciplined
himself and gave a lot of time. It is because
he believed the Blue Books were as much his as mine,
he told me. We had to work with people to put
the books together. The Blue Book III was held
up for two years because of the inability
of one to smoothly work together to get it
out. Father Carter had to discern it a couple of
times. The rest of the Blue Books were blocked.
It was a lot of work to get out the Blue Books
and many helped in their own way.
I cried about the Red Rosary book. Father
Carter prayed every day at Mass for it.
Messenger: I thought it would never go out and I knew
the deadline Mary and Jesus gave me that it was
to get to the Associates before Christmas. Now
I know why Mary and Jesus wanted the Red
Rosary Book out for December 17, 1996. It was so
hard because we were dependent on so many
people that didn't work together.
Messenger: Today the writings are out there because we are
learning more and more how to work with each
other to do it.
None of the writings would be out there, or the
Movement formed if everyone was working
their own plan.
They all work together.
It is a big problem if everybody has to
work through a lot of problems personally
whenever they work with anybody even to do a
mailing.
Some people always have to control.
Some people have to work on their own
schedule.
Some people won't ever do what you ask
them to do, they have to change it some
way that gives them a piece in it. It
throws off the plan.
Look at the symphony if every player
played their own tune.
Yuk!! What a gross melody.
Look at the symphony when all precisely
follow the conductor.
A lot of work is not being accomplished because
people just won't let down their own walls and
chip in.
A lot of work is being stopped.
When every one has the same plan. When they
really want to help bring about the Reign of
the Sacred Heart with their whole heart and become
handmaids of the Lord, great things will be accomplished.
I do look at Florida. Our responsibility
is to work in love for Jesus. We work
within the Movement in love. We don't
have plans with others on the outside
that take us away from doing His plan
the way He wants.
We are following the direction God is
giving us to help bring about the Reign
of the Sacred Heart. We work as a unit on
His plan. We love and respect each others
differences, but we work in love as one.
I give you the picture of Jesus. Since
Father Carter's death Jesus has appeared
on the building.
Messenger: I was sent to Florida for the filming
of a documentary March 22, 2001. Before
I went I lost my voice for 3 days solid, I
couldn't talk.
Look at the picture of Jesus on the cross
at Immaculata.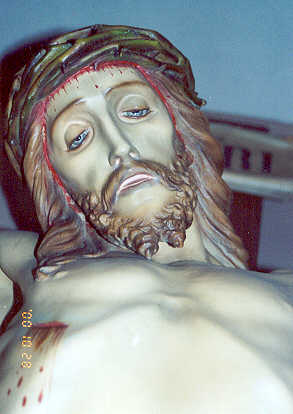 Excerpt from January 19, 1999 Daily Message
Messenger: I saw Him at the point of death on the cross December 5, 1996, after Mary appeared 500 times.
He hung, all battered, greatly weakened. His mouth moved very clearly. It seems that a man in His condition could not move His mouth to that extent.
Later in the rosary that night, He gave messages and said: "No one was listening."
(End of Excerpt from January 19, 1999 Daily Message)
Messenger: Look at the picture of Jesus February 5, 2001.
Since Father's death Jesus has appeared
on the building, He is leading the Movement.
I am working closely with a Catholic priest
and other priests and bishops are
helping us especially with translations.
Here are some pictures I took of Jesus
as He appeared on the building March 22, 2001
during the 6:20 prayers.
Jesus speaks: I state clearly, so much work is not
accomplished because you will not work
together.
I want you to pull together and work as
a body. All must realize they are imperfect
and try to do the job the way God
intends. All get together, you work together
to accomplish the task in love. If one person
can never make a mistake, so they think,
you won't be able to work together. You must
be humble and work to do the job and serve
Me in love.
You are growing in the spiritual life when you
work in love with one another. You will be more
advanced in the spiritual life when you work in love.
Do you think My Father likes your disharmony?
I give you the gift of Myself truly
present in the Eucharist, how can
you complain?
My Mother is appearing on the building.
I am appearing on the building.
Please help Me. How can you argue
when you are given such gifts?
I give to you the writing of your founder
on the Church.
To help renew the Church, to be a
good priest, you must be humble.
You realize you are under God. You
realize you must work as a family in
love.
Learning how to work together in love is
the purpose of My Movement. My Movement
exists to tell the world of My love.
See how they love one another.
The people in the Movement must work
together in love. They must work on one plan,
to help renew the Church and the world.
I wish the Chapter on the Church from
Father Carter's book Response to God's Love
appear here at the end of the writing.
I want you to study it.
How can men lead the Church when
they won't work together? How can you
lead the Church if you do not recognize
those over you? I always operate in
structure. Power comes from Me through the
people in charge. Those that cannot obey
authority, when authority is trying
to do God's will, make themselves head.
I am the Head of My Body the Church.
---
March 24, 2001 - Second Message
Messenger: My sweet and adorable love, I desire You implant
knowledge of Yourself on my soul that where I was
blind I will clearly see as never before.
I want Your life outpoured so deep in my soul.
I want Your image implanted on my soul.
I want to know oneness as never before and
love – to open myself that You will so deeply
dwell within me.
I want to know and to see with the greatest light.
I want to live in love and harmony with my fellows
as a child of God.
Oh God impart to me knowledge of Yourself and
Your plan for men.
Oh Holy Spirit fill me with the fire of God's love,
We see so blindly, but soon we will see Him
face to face.
God speaks through me in the messages He gives.
When speaking of the Body of Christ I was given the
word "connection" when opening the Response
to God's Love, I see how Jesus in writing
through Father Carter used this exact word
when speaking of the body of Christ.
Jesus gave me a message in which He used
the word comprises. In reading a section
He directed me to, today in Father Carter's
20 page Newsletter he used the word comprises
when He wrote through Father Carter.
Jesus writes these writings through my hand and
He wrote through Father Carter to help renew
the Church and the world.
Jesus said "The seeds of time move exceeding slow"
This is an excerpt from Blue Book III and a
rosary given in the summer of 95. Father Carter
did not remove this phrase.
I did not see Jesus on the building until
the pictures came back from February 5, 2001. I saw
Him February 5, 2001 He appeared transfigured
in the statue in the most brilliant light
I cannot describe. On the picture of February 5, 2001
someone remarked the statue was golden.
The statue was awesome. Jesus appeared to me
that night.
Jesus kept telling me He was appearing on the building,
I did not see Him at first.
We see with blinded eyes.
I remember Jesus gave me an experience the first
Saturday in September (September 3, 1994).
Father Carter was in the back of the rosary chapel.
---
On September 3, 1994 - First Saturday (Excerpt)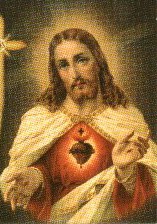 Messenger: That afternoon we came for the 6:30 p.m. prayers where Our Lady would appear. At 6:00 p.m. I went to the tabernacle in the Rosary Chapel and there was this picture of Jesus to the left of the tabernacle and a candle with the Sacred Heart of Jesus on it. There was sunlight in the room from the rosary windows. I sat before the tabernacle on the altar as I had done so many times, before the picture and left of the tabernacle. I began to experience the deepest agony of His Heart. I knew the sorrow of His Heart for all who do not come before Him in the Blessed Sacrament . I knew His sorrow so deep within me for all the blocks I had experienced in delivering the messages. I was so weakened and I was suffering. Then the lights in the room dimmed and the picture of the Sacred Heart turned black before me. I could very faintly see His outline behind the blackness. The candle of the Sacred Heart went out. I sat on the end of my chair in pain and suffering and a fear shot through me. I wondered what had happened. It remained this way for about 5 minutes.
Then the light in the room returned, the candle went on and the picture became bright, all instantaneously, brighter than ever before. I went to the back of the chapel where Mary would appear, to do the 6:30 p.m. prayers and I cried. I was so shaken from the experience. Father Carter was there for the prayers. I was told to tell Father Smith, which I did.
(End of September 3, 1994 Excerpt)
---
Messenger: I still see the Sacred Heart picture when it was
covered with a black veil. (I do not know how
to say it, I do not know how to describe it.) I
could barely see Him through this black haze,
then I saw Him in great light.
Oh how to describe it to you for it is etched in my
soul. I see it as clearly as the day it happened.
Then the lights came on more brilliantly than
before. The sun shown, the candle with
the Sacred Heart on it was lighted and
the picture of the Sacred Heart was
clearly visible to me.
We see with clouded vision now, but soon
we will see Him face to face.
Oh Sacred Heart of Jesus please give us light to see.
Take the scum off our eyes.
Open our hearts to know and love You.
Help us Jesus. Help us please, impart to us
these gifts from heaven.
I long to see Him face to face, I long to know
Him more and more on this earth below.
How blinded we are indeed.
The world He desires is one of deep love, of men working
together as brothers and sisters for His honor
and glory; of one in which we look into the
face of each other and see Jesus and love
each other as sons and daughters of God.
We are so huffy thinking all this money and our
things are so important.
We can't take it with us.
It is our hearts that must be filled with love.
We must make the Sacred Heart of Jesus,
the King and Center of Our Hearts.
I speak as a messenger of God.
Jesus speaks: Pray for wider vision to see the earth filled with
children at play with little hearts focused on
the love of God and love of one another learning
to work together to spread love to all.
I am God and I am love. I want men to love each other.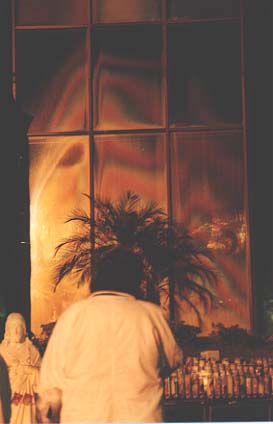 Jesus speaks: I appear to deliver this message.
You are so stiff!
From the September 22, 1997 message
Jesus speaks: "STIFF-NECKED, stiff-necked, stiff-necked. There will be a new heaven and a new earth. The old order will pass away. For they worshipped Me with their lips only and their hearts were far from Me.

I will rock the earth and bring the senseless men to their knees. They will learn to beg 'LAMB OF GOD, YOU TAKE AWAY THE SINS OF THE WORLD, HAVE MERCY ON US!"

Their thoughts are far from me....

I am the LAMB OF GOD. I AM THE BRIDEGROOM OF THEIR SOULS -- of a country of stiffs, naked in their ways, their hearts are haughty, for they persist in their same ways.

They are resistant to change. They refuse to go to the Heart of My Mother, yet she is their Mother and Mother of the Church.

Oh, to a world of stiff-necked.... I give you this message. Look at My Body on the cross, it was broken and mutilated, it was constrained, it was the picture of torment and twisting.

I speak through these messages and you continue in your stiff-necked ways. Would the destruction of your temples bring you to your knees? Or should I destroy My own houses? Or would they get the message anyway, if I burned them down?
(Messenger: On September 22, 1997, He said this. I suffered for several days. Then the basilica in Assisi was destroyed.)
Messenger: On September 22, 1997, He said, "Would the destruction of your temples bring you to your knees? Or should I destroy My own houses?"

I suffered and suffered for three days.

At the end of the week, an earthquake tore apart the Basilica in Assisi and a picture of St. Francis and St. Clare, a famous fresco, was on many of the newspapers around the world.
Messenger: On September 22, 2000 – three years later
they opened up Father Carter and found out
he had cancer.
Jesus speaks: Don't change My words, I will open the hearts
filled with cancer and I will fill
them with My love through My
writings.
My writings given here through My visionaries
Father Carter and Rita will open the cancer-
ridden hearts and they will know
the power of My love.
Please help Me, do not give into Satan to fight
the gift I give here.
With all your heads together you will
spread My writings on love more and
more to all the ends of the earth.
I give these writings to help renew
My Church and My world.
Please put your heads together and help
Me, don't be jealous, you must work
as a unit in love.
This is a gift I give you.
See Mary on the building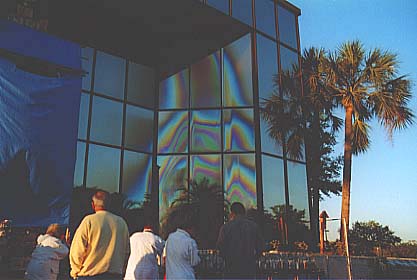 See the Fire of My Love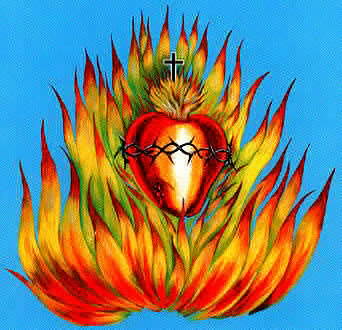 Jesus speaks: Please how can I reach you, souls are at stake,
I ask you to help Me. You measure and you think
you see who did what to you and how they
acted and a lot of work isn't done while the
devil distracts you and keeps you in a "stupor".
Please time is short. Your days on earth will
soon be over. Please help Me. Let
go of jealousy.
Look at the gifts I have given you. I want
you to help Me spread this. I gave it to
you and you measure and do not help
Me.
Please help Me. What other sign would
help you, if I sent St. Joseph you would
want more. You want another sign and
another – you are never satisfied.
I give you Myself in the Eucharist.
See My Face February 5, 2001 ––
I am crying to you to help Me and hear Me.
Please put aside your selfish pride
and help Me.
Please spread the message I give here to
the ends of the earth. Tell them of My love.
Please help Me, Spread My prayer manuals.
Spread My Newsletter and letters of love.
I love you,
Jesus, I am the Sacred Heart
of Jesus, Chief Shepherd of the Flock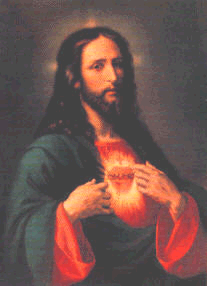 Messenger: When they operated on my mother's chest
when she had cancer they had grafted new
skin from her leg.
Jesus speaks: A grafting is in order,
but the deep cancer within the
body must be healed.
Cancer is a menace.
There is so much black evil in the
hearts of many.
I want to open up their hearts and
flush out the evil with My
message of love.
I am the Sacred Heart of Jesus,
This is My Movement to help bring
about the Reign of My Sacred Heart.
These are My letters of love I give you,
to flush out the hearts filled
with poison and pain.
My writings and My prayers I give you,
What sign would change your hearts anyway,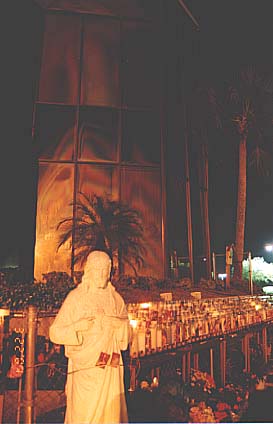 March 22, 2001
Jesus speaks: It is only My grace that will
change the hearts.
I have begged you to begin prayer
chapters praying for the priests,
the Church and the world.
Praying theses prayers will help bring down
great grace for the Church and the world.
Please help Me.
Please help Me.
Please help Me.
---
Excerpt from Apostles' Manual
June 26, 1995
The Pain - Naples, Florida

Messenger: He spread His arms, He gave His all, Jesus, the Son of God, the greatest sacrifice, He gave Himself entirely for the good of all men. He opened His arms, He died on the cross.

His arms were covered with blood, His arms so weak and filled with pain, wounded. His arms, the pain shot up His arms and the final blow to each arm a nail through each precious hand.

All the agony He experienced, all the pain, and the crown, to each arm, a nail hammered into the hand.

All the nerves cut and severed by the nail, the pain shooting up His precious arms, the final blow given to His most precious members.

The legs that carried Him, that carried the heavy cross, the legs that were forced and cajoled, that continues to Calvary - the legs weakened, skinned, bleeding, beaten, burned, the legs that knew patience and perseverance, the legs connected to a sore foot that was rubbed and gashed and bleeding, the members of Jesus, filled with such pain and exhaustion, now is crowned with the final glory. The nail that was driven into the foot, the pain shot up this already weakened leg, covered with blood and wounds and pain, the final blow, the nerves severed by the hammered nail.

A blow to each hand, a blow to each foot, a blow to the head, a stamping that pressed down and continued in excruciating pain.

Jesus speaks: They numbered all My bones. They gave Me vinegar and gall to drink. They gave Me a cloth to wipe My blood-covered flesh.

What did they give to Me? Love is giving, My dear ones. How many of you are wounded when you are not given things by your brothers you love?

My members were in such pain, the pain shot up My arms. My legs were so weak I could scarce move them. I was filled with pain within them.

To all who watched, they saw a man, weakened and covered with blood and wounds. They did not see the pain inside that shot up My legs and arms, the nerves inside My body that sent signals of deep pain to My central nervous system. They did not see the nerves inside sending pain signals everywhere.

The final blow being to each hand and foot, the severing of My nerves by the blunt and rusted nails.

An arm extended. A final blow. I beheld a nail pounded into My hand and the pain shot up My arms, unbearable to a human mind.

Do you know of the pain within My body? Signals sending messages of deep pain everywhere. I knew all of these sufferings in the garden. So great were the sufferings to My mind, I sweat blood.

My flesh was covered with wounds. My arms were stretched from their sockets. My body was beaten and bleeding, every inch of My body covered with deep wounds. But, My loved ones, you miss the depth of My love. My wounds were so deep, but the final wound, the pounding of the nails in My hands and feet, a severing of the nerves, an ending of the deepest pain, to experience even deeper pain, beyond your human comprehension, it was done to the Almighty God, a Divine Person, I suffered the final blow to each member.

The pounding in the hands and feet, the crown to each member, and they numbered all My bones. My nerves a network of pain running throughout My entire body.

The pain within the body, the pain recorded in My loving head, the pain sent by a network of nerves in My body, now records the final blows, the nails in the hands and feet, the pain being recorded from every thorn that pierced My skull, every gash to My body, the pain, the pain, the pain - a network of signals and pain, running through My body and the final hour, the pains recorded on the cross, arms outstretched - a surrendering to all pain. I surrendered to a body laden with pain.

You focus on your little problems, your little aches and pains. You discuss them and show the world your pin pricks and sufferings.

Do you want to know holiness and love? They gave Me vinegar mixed with gall. This was their offering. They gave Me a cross. They crowned My head with a crown of thorns.

This, My dear ones, is suffering, My beloved souls, I gave My life for and this is their return.

A severing of My nerves, the final blows to all the aches and pains recorded in My nervous system. This was one of the final blows - the rusted nails pounded into My hands.

You will feel little aches and pains in your hands and feet to remind you of this message. Your understanding of the immense pain within will deepen. What was visible to the eye on My battered body was nothing compared to the pains within. I gave My all. I gave My insides, My mind, My Heart, wounded for the love of men.

All functions in the body were stopped.

The final curtain, blood and water pouring out from My Heart, show that all functions of the body had ended.

Messenger: All signals that carried messages of immense pain had ended, the final act of surrender for God to die to this human body and surrender His flesh.

Jesus speaks: And end, a beginning, the water and blood flowed from My Heart, the beginning of My life in the Church, life flowing into your spirit.

Messenger: Come give me life, abundant life. I thirst to be with Thee.

Jesus speaks: My blood was spent. My human flesh and blood offered as the sacrifice, the sacrifice of Calvary is now made present at every Mass.

An end, a beginning, and the grace and life flow through the sacraments in the Church. My life flows to you in the Mass. Mary, the Mediatrix of all grace, stands by the side of the altar and the grace flows from the Father, through My body offered up as a sacrifice in the Holy Spirit, given through the Mothership of Mary to you in the Church.

You stand under the cross with My Mother and you receive the gift given, My Body, My Blood.

Messenger: Man is reconciled with the Father through the Divine Person, Jesus Christ, and you receive His life poured out to you as Calvary is made present in the unbloody sacrifice of Jesus Christ.

Do you feel the graces poured out to you at this sacrifice of the Son of God at every Mass? Do you feel the presence of the Father, Son and Holy Spirit and Mary, all the angels and saints, and the souls in purgatory? Do you feel united as one at the sacrifice of Calvary sacramentally made present upon the altar through the priest? The priest who now puts on Christ and through Him the dispenser of this life given to man.

Jesus speaks: Oh, My beloved ones, love so dearly your priest. Give him such reverence. He is the chosen instrument of God and you treat him with such ordinariness. You are so blind and so dumb in your ways.

And they numbered all My bones. Each nerve carrying a message of My love of mankind, each member in My Church carrying a special message, all united as one working in harmony according to the Father's will, each carrying a message of love to one another.

The body is many members, you are the messengers of My love. Christ is the head. The message does not flow as it should when some are cut off from the Head.

They nailed My hands and feet and My nerves were severed by the nails, such pain, undescribable in words, the severing of My nerves from the body, the severing of many members from the body of Christ.

My Body given for all on the cross, the network of nerves within carrying the messages of My love to all mankind. My body covered on the outside with blood and wounded, the pain recorded within.

Your Church, covered with blood on the outside, the slaughter of innocent babies, the homosexuality, the sins of the flesh, the members that have severed themselves from the source by their sins, but the pain is carried in the nerves inside. The blood of the Lamb shed for each and every soul, the real pain carried within. The life is weakened in your Church because the love of God is so weak in many members. The messages of love are not being transmitted as they should be. Your body shows the wounds, but your pain within is the root of the problems. The pain is from the messages of love that are not being transmitted.

Unless you seek to fill your priests and sisters with the fire of God's love, fill their hearts with burning love for God, your Church will continue to show the marks of the blood shed without. I give to you these letters as a mighty medicine for this world, directed to make men's hearts burn with love of God and love of one another. The rosaries are meditations and messages given from the Hearts of Jesus and Mary.

These messages will make men's hearts burn with fire for love of God.

You have ignored the importance of these letters.

I send to you the mighty medicine to heal a hurting world.

My priests and religious need these messages. The love of God will be transmitted to the Church from these messages when you circulate these letters.

The devil has blocked the minds of men involved in these messages because of their importance to the world and the Church.

I am speaking to you Fr. Carter to help to get these messages published and circulated as soon as possible. I give to you a mighty medicine for a sick world.

Read St. Thomas Aquinas about the medicine for the sick Church.

You know what these messages have done for you. I am Jesus. I give to you the mighty medicine for a sick world, for a sick Church, rosaries and letters from the Hearts of Jesus and Mary.

Your Church shows the wounds of bloodshed, abortion, homosexuality, sins of the flesh, murder of little children's minds with sex education in Catholic schools and you hold back the gifts of God's love I am giving to the Church and this world.

My arms were weak and wounded but the final blow as the nail put in My hand. It severed the nerves.

The final blow is the bloodshed in the Church, the slaughtering of children's minds in Catholic schools. My children are pure and innocent. They are not being taught messages of God's love, they are being taught messages of sick sex and coldness.

Men's hearts have turned cold. They have been severed from the life of the body. The body is decaying from within. Only with the love of God enkindled in men's hearts will this bloodshed stop.

I beg you to publish and circulate these messages in the Church. I am Jesus. I am giving you the mighty medicine for the world. Your body wears the marks of the bloodshed, only with messages of My on-fire love will it stop.

Mary leads you to Jesus. Never is she the end. The Father has a plan. Mary's messages have led men and will lead men to Jesus. Satan has tried to stop all efforts to publish and circulate these messages. I am the Almighty God. The funds will come when you circulate and publish these messages and rosaries under the Shepherds of Christ Publishing. I am working with Fr. Carter and Rita as messenger to renew the Church and the world. Each messenger has a very vital role in the Father's plan. The significance of these messages are being overlooked. You are not studying the messages as a whole and their content. There are five unpublished Blue Books and more than four Rosary Books which I and My Mother have given to this world in the last 14 months. I have also given 15 songs of My love. I am begging you to see to the recording and publishing of this music. I beg you to listen. This is the mighty medicine for the Church and the world to draw men to the burning love of Jesus. Please harken to My call. I will send you the money. You must study and read these messages. This is a fulfillment of Fatima - these messages were given to bring priests to the burning love of Jesus. I am Jesus, your beloved Savior.
(End of June 26, 1996 Message)
---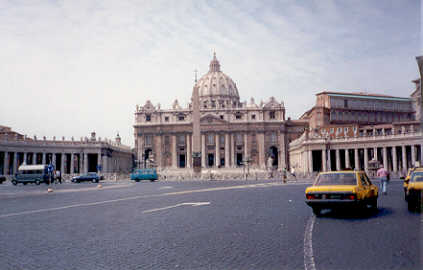 ---
Excerpt from Response to God's Love by Father Edward Carter, S.J.
6

The Christian and Church


God calls us to live the Christian existence, the spiritual life, within the framework of the Church that Jesus has established. This Church is a many-splendored reality; it has many different names, images, and dimensions that variously attest to and manifest this multifaceted richness. All of them, however, speak of one and the same reality; each in its own way emphasizes now this, now that, particular truth or truths of the Church's existence. Each of these dimensions or concepts of the Church has something to say to the individual Christian about his or her spiritual life. Let us briefly consider some of these facets.

The Church is the Body of Christ. One of the truths that is emphasized by this concept is the idea of community. The communion that binds the members of the Church together is, in turn, connected with that wider idea of community that embraces the whole of mankind.

The millions and millions of people the world over make up what might be called the world community. The members of this cosmic community are supposed to live in a basic love for one another, united in bonds of mutual support and interdependence. This is true because God has created persons as social beings. We are not intended to cut an isolated path through life. We are meant to walk hand in hand with each other, to live within a societal structure, to help others in many different ways. What is more, we must also realize that, in achieving our destiny, we receive much aid, support, and love from others. There are all too many striking examples of how the modern world has failed to live community—more than enough to make us agonize over man's inhumanity toward his fellow human beings. But there are also many beautiful and ongoing examples of how the world has succeeded in living community—enough to strengthen our belief in the basic goodness of the human heart.

The leader in helping form a better community among the members of the human family is the Christian community, the Body of Christ. God has established the Church as a leaven for the development of a graced society of human beings. The bonds of union that hold the human race together have been strengthened by the redemptive work of Christ. Despite the fact that many do not realize it, there is only one fundamental community that embraces everybody—and it is Christic. The Christian community is, in turn, a great channel of grace that deepens this Christic image of the world society.

If the Church is to be a proper leaven for the formation of a better world community, however, she herself has to progress in a sense of community. There must be a growing understanding of the truths and principles that pertain to Christian community, and a growing desire to explore practical ways to implement these principles.

Throughout the course of salvation history, God has always communicated himself within the framework of community. In saying this, we are not maintaining that God does not communicate himself to individuals in a very intimate and personal manner that respects their uniqueness, their individuality. We are saying, however, that God communicates himself to a person according to his or her totality, and one dimension of this totality is the social aspect. God has respected this social dimension; in his self-communication he has called us together in religious community, or covenant. It seems that in our present age God is beckoning us to a deeper realization of these truths.

The Christian community is a terrestrial reflection of the ultimate and absolute community—namely, the Trinity. In a special way, we are privileged to give witness to Trinitarian life, a life of divine intimacy and loving. From all eternity, the persons of the Trinity are united in the most intimate bonds of knowledge and love; these have also brought about creation and redemption.

Grace, or the Christ-life, is a created participation in Trinitarian life. This Christ-life, consequently, calls us to a special existence of knowing and loving. Christian faith and love, which are created participations in the Trinity's knowing and loving, allow us to know and love God in a special manner. Faith and love also give us a new capacity to relate to both our fellow Christians and to all others as well.

Because the life of the Trinity is person-centered, so must the life of the Christian community be person-centered. For many years, it seems, we were not sufficiently person-conscious; however, the theology that has emanated from Vatican II is helping to rectify this situation. In the pre-Vatican II Church, structures in the Church were occasionally treated as ends in themselves rather than as the means of serving the persons in the Church. Slowly but surely, structures in the Church are being renewed so that they might better serve their true purpose, which is to aid in the ongoing development of her members.

The Christian community, in turn, develops when those who make up that community develop as authentic Christians. Just as each divine person contributes perfectly to the community life of the Trinity according to the perfect fullness of his personhood, so each Christian contributes to community life in proportion to the degree of his or her personal development.

Authentic interpersonal relationships help to develop community. The Trinitarian community is a community of profound relationships. Because we reflect Trinitarian community, we are intended to have relationships not only with the persons of the Trinity, but likewise with one another. Authentic interpersonal relationships not only unite in a deeper knowledge and love the persons directly involved, they also make a person more capable of loving others more deeply and, therefore, more capable of deepening the bonds of total community. If a person is growing in the capacity to love his or her friends, for example, that person is concurrently growing in the capacity to also love others—both those who are members of the Church and those who are not.

The concept of the Church as Body of Christ certainly emphasizes the sense of corporateness that should permeate the consciousness of the Church's members. We must think in terms of both what is good for the entire Church and, through this Church, what is good for the total human community. Even when we disagree among ourselves, we do so not because we want to glory in having the upper hand, but because we believe that to disagree here and now is necessary so that the truth might better emerge for the good of the community. St. Paul speaks to us about this sense of corporateness: "In the name of the encouragement you owe me in Christ, in the name of the solace that love can give, of fellowship in spirit, compassion, and pity, I beg you: make my joy complete by your unanimity, possessing the one love, united in spirit and ideals. Never act out of rivalry or conceit; rather, let all parties think humbly of others as superior to themselves, each of you looking to others' interests rather than his own" (Phil 2:1-4).

In our sense of corporateness, that is, motivated by a common purpose and a common good, we should learn to rejoice in the gifts and the achievements of others. These are not isolated gifts and achievements; rather, they redound to the good of the whole body. We all probably know of numerous instances of jealousy and a false sense of competition that have hindered the work of Christ. In the long run, however, if the work of Christ is being accomplished, and if I am making an effort to do my part, does it really matter whether I or someone else is responsible for this or that particular accomplishment? Does it matter whether this or that group or organization receives credit? St. Paul again has words for us: "After all, who is Apollos? And who is Paul? Simply ministers through whom you became believers, each of them doing only what the Lord assigned him. I planted the seed and Apollos watered it, but God made it grow. This means that neither he who plants nor he who waters is of any special account, only God, who gives the growth. He who plants and he who waters work to the same end" (1 Cor 3:5-8).

Apparently, a growing number of persons today are tempted to think that they do not need the Church and its bonds of communion in order to be Christian. In fact, some say the Church is a hindrance to them in their attempts to live the Gospel message. Their uniqueness—their individuality—is being thwarted, they claim. This is a temptation that must be firmly resisted. There is, of course, an errant philosophy of individualism rampant in today's world that can certainly influence the contemporary Christian. This philosophy is patently false. It promotes a type of individualism that is inimical to community because it teaches that one must look out for Number One regardless of the consequences to others. Do your own thing, in other words, whenever and wherever you please, and let the chips fall where they may. This type of individualism is obviously wrong and pernicious.

There is, on the other hand, a kind of individualism that is positive and in perfect harmony with the tenets of community. This theory states that the authentic expression and development of individuality, of uniqueness, actually contributes to community, and, conversely, life within the community enhances one's true individuality. Rahner puts it this way: "An absolutely individual Christianity in the most personal experience of grace and ecclesial Christianity are no more radically opposed than are body and soul, than are man's transcendental essence and his historical constitution, or than are individuality and intercommunication. The two condition each other mutually. The very thing which we are from God is mediated in the concreteness of history by what we call church. And it is only in and through this mediation that it becomes our own reality and our salvation in full measure. For this reason church exists and has to exist" (Foundations of Christian Faith, p. 389).

Closely connected with the concept of the Church as Body of Christ is that dimension which is sacramentality. Both aspects—the Church as Body of Christ and as sacrament—emphasize the fact that the Church exists in, with, and through Christ, and that the Church is the tangible, visible, terrestrial continuation of the Incarnation. As would be expected, then, both concepts emphasize some of the same truths. What can be said about the Church as sacrament could also be said about the Church as Body of Christ. To put it another way, a dimension of the Church being Body of Christ is her sacramentality. We will examine this sacramentality in a general way, momentarily postponing the treatment of liturgical sacramentality until the next chapter.

In a general sense, then, a sacrament is a visible sign of an invisible, divine reality. Christ, therefore, is the primordial sacrament given to us by God. In his historical existence, Jesus was the visible, tangible manifestation that God has irrevocably entered our world with merciful, salvific grace. At the same time, Christ contained within himself this divine reality that he externally manifested. Thus, we quickly arrive at a fuller definition of sacrament in general—namely, a sacrament is a visible sign of an invisible, divine reality, that contains and confers what is signified.

The Church continues the work of the Incarnation. With Christ as head of the body, the Church continues the life and the work of Jesus according to the pattern and characteristics of Christ himself. Because Christ's existence was centered in death-resurrection, for example, so also is the Church's existence centered in death-resurrection. Similarly, in our present context, because Christ was sacrament, so also is the Church sacrament. Avery Dulles says: "The Church therefore is in the first instance a sign. It must signify in a historically tangible form the redeeming grace of Christ. It signifies that grace as relevantly given to men of every age, race, kind, and condition. Hence the Church must incarnate itself in every human culture" (Models of the Church, p. 63).

The individual Christian participates in the sacramentality of Jesus and the Church. In some ways, this participation differs according to one's vocation; a lay person, for example, does not participate in all ways the same as does the priest. There are, however, some ways we all share in common, one of which is our privilege and responsibility of signifying God's love. Because God in his love was the principal reality signified by Jesus in his incarnate existence, we, who help continue the Incarnation, must make the manifestation of love our principal concern. We must make sure that it is the controlling force of our Christian existence. We all know countless examples of Christians who have given outstanding witness to God's love, and the achievements to which that love can inspire others. History shows how Christians of all vocations have marvelously and, at times, brilliantly, spent themselves for one another and for mankind in general. In all honesty, however, we know that there is also a darker, unattractive side to our history. There are numerous and painful examples of how Christians have failed to give witness to the love that Jesus came to preach. We cannot undo these failures, but remembering them can help motivate us to repair the damage by loving—here and now—as we should.

Another dimension of the Church is the fact that she is a pilgrim Church, a fact that we have alluded to in an earlier chapter. This concept has various ramifications: A pilgrim Church, for example, has not yet arrived at her final destiny, has not yet achieved that fullness, that perfection, that complete maturity that will be hers only when she joins the heavenly Church—that portion that has already achieved eternal life. To be a mature member of a pilgrim Church, then, is to realize that there will always be many imperfections that will mar the beauty of the Church. Although these failings dim the Christ-like image of the Church and thus prevent her from projecting Christ to the world as well as she otherwise could, we have to realize that, to a certain degree, the Church will always be burdened with such failings.

Liberals are correct, however, when they call for a renewal of the Church that would better enable her to be what she should be. They are correct in pointing out that a pilgrim Church is one that should be evolving, progressing, searching for the path that has been marked out by the Lord, and always pressing on toward that which has not yet been achieved. But if liberals are eager to view the Church according to such an imperative, they also must be willing to accept the fact that the concept of a pilgrim Church is a two-edged sword. If such a concept points out the truth that the Church must, to a certain extent, always be progressing, changing, renewing herself, it also points out the truth that a pilgrim Church will always be burdened with failures and sinfulness. If she were all she should be, in other words, there would be no need for change or renewal or evolution.

Conservatives, on the other hand, must realize that a pilgrim Church must be on the move, adapting, reaching out for that aspect of the Gospel ideal that has not yet achieved. To opt for the status quo, to have a triumphalistic attitude regarding the Church, is to reject the idea of a pilgrim Church—it is, in short, to reject reality. Conservatives are correct, however, in pointing out that change and progress can never mean compromising the timeless essentials that are irrevocable constituents of the Church's existence.

The challenge for all of us, then, whether we be liberals, conservatives, or centrists, is obvious: We must learn how to more perfectly unite the unchangeable and changeable aspects of the Church; we must courageously bear with the failings and sinfulness of the Church while, at the same time, we must take all reasonable means to improve the situation; we must deeply love the Church while, at the same time, we must admit that she has a long way yet to travel; lastly, we must be willing to give ourselves so that we might accomplish this goal.

Another dimension of the Church is the fact that, by her very nature, she is capable of expressing both diversity and unity. Exactly how to combine both of these aspects in a proper balance is one of the greatest challenges facing the Church today. We are still far from the desired balance—an unpleasant reality that is made manifest by the spirit of divisiveness that plagues the contemporary Church. This divisiveness has, to a considerable degree, been caused by the recent pluralism, or diversity, that is a leading characteristic of the post-Vatican II Church. Pluralism, or diversity, in itself is not undesirable—far from it; rather, it is that we still have much to learn in dealing with pluralism, in being able to discern the difference between authentic pluralism and its nonauthentic counterpart, and in blending the pluralism that is desirable with the unity that is necessary.

Let us reflect on some of the factors that give rise to pluralism in the life of the Church. First, let us consider the mystery of Christ as it is relived by both Church and individual Christians. The People of God, individually and collectively, are meant to continue the Incarnation in space and time by reliving the life, death, and resurrection of Christ—the mystery of Christ, which is both richly diversified and profoundly unified.

Jesus has left us many different truths and examples that are to be incorporated into our own Christian existence. Historically, this rich variation of the mystery of Christ has manifested itself in various ways. We have different schools of spirituality, for example, each of which gives a special witness to this or that aspect of the Christ-event through its own particular harmonization and implementation of the various facets that comprise the life, death, and resurrection of Jesus. And so, Carmelite spirituality has always stressed prayer; it gives special witness to the Christ who often went aside and prayed to his heavenly Father. Benedictine spirituality has given special attention to liturgy and, consequently, emphasizes the priestly activity of Christ. Dominican spirituality has traditionally stressed the pursuit of truth and, in its own special manner, points to the prophetic or teaching office of Jesus. Franciscan spirituality has emphasized, among other things, the material simplicity of Christ's life.

In more recent times, in the effort to apply in a special way the mystery of Christ to the diocesan priesthood and to the laity, writers have dealt with the spiritualities that are appropriate to these two vocations. The mystery of Christ, then, simultaneously possessing a varied richness and a profound unity, makes possible different spiritual movements that, nevertheless, ultimately constitute but one Christian spirituality. Consequently, we must preserve a balanced view. We must admit the legitimacy of varied movements and schools of spirituality, which have their own particular nuances in the following of Christ, while, at the same time, we must realize that all Christian spiritualities are essentially the same. They have very much in common because they are rooted in the one Christ, in one Gospel, in one liturgy.

We have established a very basic theological reason for diversity in the life of the Church—the diversity that is contained in the very mystery of Christ. There are, however, two more factors we would now like to discuss that help us to see why diversity exists in the Church. These second and third principles might well be called the theology of personal uniqueness and the theology of time and culture.

We have seen in chapter two that the theology of personal uniqueness tells us that each person is a unique imitation of God. In the process of being elevated to graced existence through our incorporation into Christ, our personal uniqueness is deepened. This interpretation is an application of the theological principle that grace does not destroy or lessen nature; rather, grace perfects nature and gives it a deepened capacity to more fully actuate all its authentic dimensions, one of which is personal uniqueness. Our life in Christ, then, far from lessening or destroying our uniqueness, respects and develops it.

Various implications that relate to diversity in the Church flow from this theology of personal uniqueness. There are, as we have said, various spiritual movements and schools of spirituality in the Church because it is possible to relive the richly diversified mystery of Christ with different emphases and nuances. In the same way that this diversity is possible between schools of spirituality, so also is it possible among individuals. Moreover, it is not only possible, but actually necessary because of the concept of personal uniqueness. No two Christians will put on Christ in exactly the same manner; each one puts on Christ according to what each one is. Obviously, each Christian is to assimilate Christ in essentially the same manner; nevertheless, each Christian will also do it in a manner that cannot be duplicated. Our theology of personal uniqueness, then, has obvious implications for the overall diversity in the Church, which has millions of members.

We have seen how diversity is present in the Church because of both the principle of pluralism, which is contained in the mystery of Christ, and the principle of personal uniqueness. Now we come to the third and final principle; it deals with ideas that are contained in what can be called the theology of time and culture.

In God's dealings with mankind, the concepts of time, historical situation, and culture have played a very important role. In saving us, God works within time, history, and culture; his salvific action is not unnaturally superimposed upon our historical and cultural situation, but rather, works within it. Throughout the continued course of salvation history, God's saving will manifests itself differently, or diversely. This diversity can, in part, be explained by historical and cultural exigency, a classic example of which is the comparison between the old and the new covenants. God's dealings with the people of the Mosaic covenant were conditioned both by the point of time in salvation history that was then operative and the culture of the Jewish people. With the enfleshment of his Son and the ensuing formation of the new covenant, God communicated himself in a manner that was partially different from that self-communication that had prevailed during the time of the Mosaic covenant.

If God's salvific activity has a diversity attached to it because he respects the time-conditioned and culture-conditioned situation of man, so must there be a similarly caused diversity attached to Christian life. The Christian life is a response to God's loving salvific activity, a response to his living initiative that always precedes us. God's activity, which respects the differences that time and culture insert into human history, will exact differentiated responses within the Church. This differentiation can exist between the various ages of the Church, and, therefore, we can legitimately speak of the predominant spirituality of either the sixteenth century or a certain period within the eighteenth century. This pluralism, or diversity, can also exist within the same age because of cultural differences; God respects the African culture, the American culture, and so forth. As Christians within these various cultures respond to God's continued self-communication, they do so in a manner that is partly determined by their particular cultures. Because there are differences in their cultures, we will discover a Christian pluralism, or diversity, arising out of these cultural differences. An African spirituality, therefore, differs somewhat from an American spirituality, and both differ from a Spanish spirituality.

Up to this point, we have been discussing basic truths that offer a sound theological basis for diversity in the life of the Church. This pluralism, though it obviously has a place in any age of Christianity, is an especially important dimension for the contemporary Church. Today's Church offers a particularly advantageous climate for the development of authentic diversity in Christian living—a favorable climate that has developed because of the greater spirit of freedom that is present in today's Church. True, this greater freedom has been abused in numerous instances; these abuses of freedom, however, cannot deny that the Holy Spirit seems to intend this climate of expanded freedom, because it has emanated from the principles of Vatican II.

The connection between pluralism and a Church that allows a greater freedom of both thought and expression in lifestyle is obvious. In such a Church, various thrusts of diversity are bound to fructify more often than in a Church that is heavily monolithic, whose thought patterns and lifestyle are too much imposed from the top downwards. The hierarchy will, of course, always have the leading role in directing the Christian thought and lifestyle of the Church, but it should do so according to the principle of collegiality, which allows for all members of the Church to help shape her life. In order for collegiality to flourish, however, there must be a spirit of freedom, some elbow room in which to both maneuver and, yes, even make some mistakes. Consequently, even though some are tempted at times to think that the greater freedom of today's Church has resulted in more harm than good, fundamentally this is not true. In the last analysis, such a Church will be a healthier and more mature Church—and, to be sure, one characterized by a greater diversity.

There are already various examples of an increased pluralism in today's Church. The liturgy, for one, is now much more diversified than it was in the pre-Vatican II Church. There has also been considerable discussion and implementation regarding pluralism in Christian ministry; Christian lifestyle is considerably more pluralistic today than it was previously; theological thought now exhibits a much greater pluralism than it had; also, new and diversified forms of prayer appear to have taken their place alongside traditional forms. All these examples, not to mention many others, indicate that life in the contemporary Church is characterized by an increased diversity.

Three special qualities are necessary in order to live properly in today's Church with her increased pluralism. These qualities are not mutually exclusive; there is an overlap among them, yet each has its own particular nuance. First, then, there is the need for an increased awareness of the necessity of spiritual discernment. Today's diversity requires that Christians, more than ever before, know how to listen to the Spirit. Because of the special importance of discernment in an age of pluralism, we will later devote a chapter to this topic.

Second, in order to cope properly with today's diversity, we especially need the quality of Christian maturity. Increased diversity within the Church demands increased maturity. In the more tightly structured, monolithic Church of pre-Vatican II days, things were spelled out for us in much greater detail than they are today. The Church of today asks us to exercise a greater maturity, a more mature use of our freedom, as we are called upon to live responsibly in a more pluralistic Church.

Finally, besides an increased sense of both Christian discernment and Christian maturity, there is a special need today for the spirit of Christian tolerance—a tolerance of the views and lifestyles that do not agree with our own. The need for this spirit of tolerance is indeed evident after only a brief look at what we have experienced in recent years. One of the great pains that has been felt within the post-Vatican II Church has been caused precisely by the numerous and diverse viewpoints and lifestyles that have arisen. This spirit of tolerance, of course, does not mean that we need to condone what we think is wrong. It does mean, though, that we need to increase our efforts to be more open to the view of others, admit that a more diversified Church is intended by the signs of the times, realize that we are likely to make mistakes in such a situation as we grope for the leading of the Spirit, which, because of the confusion that both the Church and the world are experiencing as they undergo radical transition, is occasionally much more hidden than we would like.

A more diversified Church is what we are experiencing. We might say that it is too difficult to cope consistently with this situation. Likewise, we might be tempted to withdraw from the struggle that an increasingly pluralistic Church demands and carve out our own little niche of Christian existence in which we could then lead an unperturbed life while all the confusion of a Church striving for authentic pluralism passes us by. If we surrender to such a temptation, we would, of course, avoid a certain kind of suffering; however, we would also be eschewing the joy and sense of accomplishment that result from contributing our share to the shaping of a contemporary Christian life—one that is characterized, among other things, by an increased pluralism.

It is a question, then, of striving to arrive at the diversity that God intends for his Church—a diversity that is both rooted in the richly diversified mystery of Christ and simultaneously shares in the profound unity that permeates this Christ-event. Whatever way the Church might manifest its diversity, we must always remember that, as Christians, we follow the one and same Christ, the one and same Gospel.

As we end our discussion of the Church, the Christian community, let us recall the words of St. Paul: "Let us, then, be children no longer, tossed here and there, carried about by every wind of doctrine that originates in human trickery and skill in proposing error. Rather, let us profess the truth in love and grow to the full maturity of Christ the head. Through him the whole body grows, and with the proper functioning of the members joined firmly together by each supporting ligament, builds itself up in love" (Eph 4:14-16).
(End of excerpt from Response to God's Love)
---
Messenger: Jesus asks us to pray for special things.
Spread the Blood of Jesus, Consecrate their hearts,
Cast the Devil far away, ask for the coming of the Holy
Spirit.
1) Pray for urgent intention and all involved.
2) Pray for Father Mike and Father Laurentin.
3) Pray for special Bishops and Archbishops
4) Pray for a special man and son,
and family and all involved.
5) Pray for all priests, Bishops and Cardinals
receiving the Newsletter.
Pray for grace for them to respond especially
by beginning prayer chapters.
6) Pray for the telephone operators.
7) Pray for communication and business in
general.
8) Pray for people to respond to fund letters.
9) Pray for money to circulate pictures.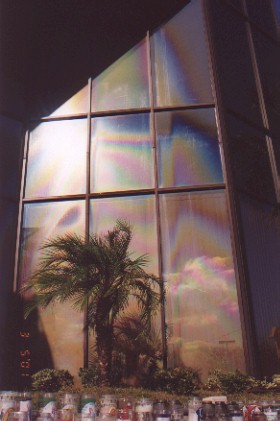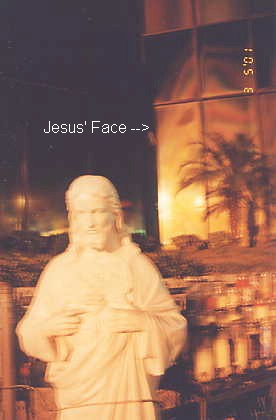 10) Pray for funds and grace.
11) Pray for all Shepherds of Christ apostles,
handmaids, servants.
12) Pray for availability Prayer manuals.
13) Pray for second priestly Newsletter Book.
14) Pray for documentary and all involved.
15) Pray for special intentions of our donors.
---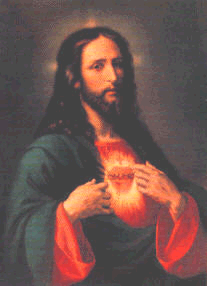 A PLEDGE FROM AN APOSTLE OF THE SACRED HEART
Messenger:
I am but a little speck on this earth,
but with His might He can use me
to spread the devotion to His
Most Sacred Heart.
Oh dear and precious Heart of Jesus
I give myself as completely as
possible to Thee so you will use
me to spread the devotion to the
ends of the earth for Your most
precious Heart.
I am Rita your precious soul.
Use me to help to spread this burning
devotion to the souls of this earth.
I am yours, take me, use me as you
will.
I surrender myself to you.
It is your might behind me, your power
that sends me. I am an Apostle of
the Sacred Heart of Jesus. I give
myself as completely as possible to
Thee.
Sacred Heart of Jesus I place my
trust in Thee.
Father hear us please. We beg through
the intercession of Father Carter
and Our Lady of Clearwater that
prayer chapters are started all over
the world and the Priestly Newsletter
gets there immediately with the
Prayer Manual.
---
Mary's Message from the Rosary of August 27, 1996
Mary speaks:
I stood beneath the cross of my Son, and my Heart was in such pain for I saw Him before my eyes. I saw Him covered with blood. I saw Him die. My Heart, my children, my Heart to watch my Son, but my Heart, my Heart, how I suffered for my little children of the world that give in to this world and give up the love of my Son. O my little children of light, I give you this message. Carry this light into the darkness for your Mother Mary, for I stood beneath the cross and I cried. I cried for the little ones. I cried for the young ones, the ones that do not care and will lose their souls. How do I make you see for you will not listen to me? What can I do? I come. I appear. I beg. I plead. I give you these gifts from my Son, and you reject me. I do not deliver messages very often anymore for I have been ignored. The message is the same. You do not read the messages I have given to you. Please help me. Help the little children. I appear. I appear. I appear, and I am ignored. I stood beneath the cross, and I cried. I cried, and my Heart was in such anguish for my little children, for I am searching for them this day as I searched for the Child Jesus. Please, please help me. I cannot hold back the hand of my Son any longer. I am Mary, your Mother. I ask you to help my children. You are my children of light.

Song: O Lady of Light, shining so bright, be with us this day, guiding our way, O Lady, O Lady of Light.

Mary speaks: I appear to you as Our Mother of Sorrows.

(End of Mary's Message)
---
A Note from the President of Shepherds of Christ:
If you are devoted to Our Lady's rosary, we need your help! A member of our ministry is very devoted to Our Blessed Mother and he is helping to teach us how to grow our volunteer rosary makers. He estimates that we will need approximately $37,000 this year for beads alone! This translates into 22,339,500 rosary beads (yes, 22 million beads) assembled by volunteers into 378 thousand rosaries. The biggest users of our rosaries are the Catholic schools, who requested more than 100,000 rosaries last year.
Can you help us? I appeal to you for funds, whether large or small. We give because we love God, we love our Blessed Mother, and we love souls. We will accept gifts in many forms, besides cash or check donations, we can receive gifts directly in the form of stocks or property. These gifts can offer large tax advantages to the donor and increase the monetary value of the gift to us. Also if you can help assemble rosaries we need your help! If you can help us in anyway, please call or write us. God Bless!
I love you,
John Weickert
---

A rosary can be used to pray for healing. It is powerful to unite our prayers to the Holy Sacrifice of the Mass and pray through the powerful intercession of Our Lady of Clearwater.
In times of trouble, for special prayer, we can use our rosary and pray as follows.
A Rosary for Healing or for Someone with Cancer.
On one Hail Mary bead or as many as you desire, say:

May God heal through the intercession of Our Lady of Clearwater in union with the Mass and all the Masses being celebrated around the world.

Pray the Hail Mary or Hail Mary's then pray this after the Hail Mary.

May the cancer be uprooted and thrown into the sea.

We believe with all our hearts.

After the Glory Be — pray the following petition.

May be healed through the intercession of Our Lady of Clearwater if it be the holy will of God.
| | | |
| --- | --- | --- |
| | Note: You can look at Mary on the image rosary while you pray this rosary. | |
Note: The above section can be printed out from a PDF file, and you can pray the rosary looking at the pictures.
---
December 17, 2000, Mary speaks:

Help me to circulate my red and blue
Rosary Books and the
prayers my Son gives to you.

This is a gift we give you.
All the revelations are gifts given to you.
My Son is the Light of the World.
He is Jesus born in a stable.
Will you help me?
He is the Light of the World. Help me, help me
reach my children of the world.
To order your Rosary Book fill out this form and send your donation to Shepherds of Christ Ministries, PO Box 193, Morrow, Ohio 45152-0193, Telephone: (toll free) 1-888-211-3041 or (513) 932-4451.

Name: _________________ Street: _____________________________

City: _________________ State: _________________ Zip: ________

Donation price:

$7 A $15 A $25 A $50 A $100 A Other $_____ A
---
Messenger: Mary wants the Red Rosary Book printed. It will cost $12,000 - $14,000 to get them reprinted. Mary has asked us to always circulate them. They go with the apparition in Florida.

Messenger: The new Blue Rosary Book Volume II of Rosaries from the Hearts of Jesus and Mary has been printed. It cost $21,000. Please pray with us for funds.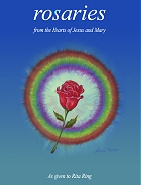 ---
Messenger: CAN YOU HELP US BY GIVING US ROSARIES FOR THE SCHOOLS REQUESTING THEM?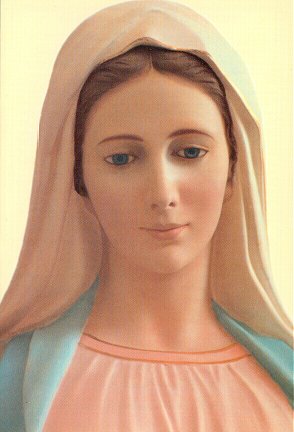 Mary speaks: PLEASE MAKE WALTER'S ROSARIES. THE SCHOOLS WANT ROSARIES AND THERE ARE NOT ANY ROSARIES LEFT.
---
Messenger: Pray for Ron, Fernando and Perry.
---
Prayer List for apostles for interior use in the Movement. Pray hourly.
Spread the Blood of Jesus on everyone involved with Shepherds of Christ in any way, consecrate their hearts, cast the devil out, pray for coming of the Holy Spirit in a special way for all people involved on this list.

Please pray for one new very important intention.
Pray for the 5 urgent intentions.
Pray for the Pope and everyone we need to help us.
* Pray for the priestly newsletter, for funds for it and for all involved.
Pray for the taping of the priestly newsletter.
Pray for the reproduction of disks.
Pray for the Newsletter that went from China and Eden Prairie.
Pray for priests receiving the Newsletter for grace.
Pray for fund letters, all donors, and getting the right names.
Pray for setting up telephone communications at the Morrow Center for priests receiving the newsletter and wanting the Prayer Manuals.
Pray for open communications within the Shepherds of Christ Ministries.
Consecrate Hearts of all Priests in the world saying Mass today.
Pray to see the vision of the Reign of the Sacred Heart and the Era of Peace.
Pray for the prison ministry.
Pray for Michael B.
Pray for the Documentary.
Pray for all mankind, Church and the world.
Pray to make amends to God for the sins of the men of this earth.
Pray to make reparation to the Hearts of Jesus and Mary.
Pray for Don, Don, Mike, Bob, Bob, Dave, Reggie, Bush, all donors and those who Jesus wants to help us financially.
Pray for Father Carter and the Jesuits, the people at Colombiere.
* Pray for 2 special priests.
* Pray for funds and grace.
Pray for designated priests, Fr. Mike, Fr. Laurentin, Fr. Joe, Fr. Lou B., Fr. Jim, Fr. Willig, Fr. Smith, Fr. Ken, Fr. Sevilla and all priests involved in the Imprimaturs translations including all bishops and all bishops over us. Pray for Bishop Ed, Fr. Don, Father at Tuesday Masses, Fr. Tom, Fr. Bill, all priests involved with Walter, Fr. Hagee and special priests, priests who help us in China, and priests who help us in Florida.
Pray for Father's sister Merle, for all of us servants, handmaids, apostles and vocations to all 7 categories.
Pray for the Internet team and the daily messages.
Pray for people reading the Internet.
Pray for prayer book, Mass Book II, and Daily Message Books.
Pray for all covers, pray for Cathy.
Pray for the elected officials.
Pray for an audience with the Pope.
Pray for all Jesuits involved, all those over us.
Pray for Mike and Dan.
Pray for the rights to the books, pray for Jesuits in Father's house.
Pray for the process of getting Father's books on the Internet.
Pray for money to reprint the books.
Pray for the Imprimatur on the Priestly Newsletter Book II.
Pray we can send it to all bishops and Jesuits.
Pray for Fernando, Ron, Joseph, Peter, Ed, Jane, Sonia, Don, Sue & Ken.
Pray for Perry and family and discernment.
Pray for all sub-centers and all out-of-state rosaries; Denver, Iowa, Pennsylvania, Toledo, St. Louis, Memphis and California.
Pray for the sisters' mailing, nursing home mailing, bus mailing.
Pray for Genevieve's daughter and Sheila's mom and the repose of the soul of Jerry's dad.
Pray for Paul and Joan discernment.
Pray for B & M and Tina and Terry, all printing jobs, companies involved.
Pray for 5th, the 13th, the 17th.
Pray hourly for the Rosary on the 5th & all attending and those traveling to Florida.
Pray for building up of Morrow, Ohio, Dale, Indiana, Toledo, Ohio, Sidney, Ohio, Iowa, and other sub-centers.
Pray for the Holy Spirit Center and all involved.
Pray for all our families, children in school, college mailing.
Pray for lots and lots of people to help us get prayer manuals and pictures.
Pray for Rosary Factory and rosary beads.
Pray for lots of rosary makers and rosaries for the schools.
Pray for Paul C., Margaret Mary, Steve and Sheila, Monica, Angie, Marian, Cathy, Joe, Nick, Mary, Emily, Joe, Doris, Glaci, Dunkers, Joan R., Morgan, Mark, Walter, Janice, Mike A., Margaret, Ron, Harold, Scott, Nathan, Don, Rosalie, and Dennis.
Pray for everyone who has asked us to pray for them.
Pray for Steve and Sheila and repairs.
Pray for Fred doing the paper and all involved in priestly "start-up".
Please pray for all Shepherds of Christ children.
Pray for Victor's son, Michael. (Victor and Frances)
Pray for Delores and organization of writings and other material.

Last revised March 7, 2001
---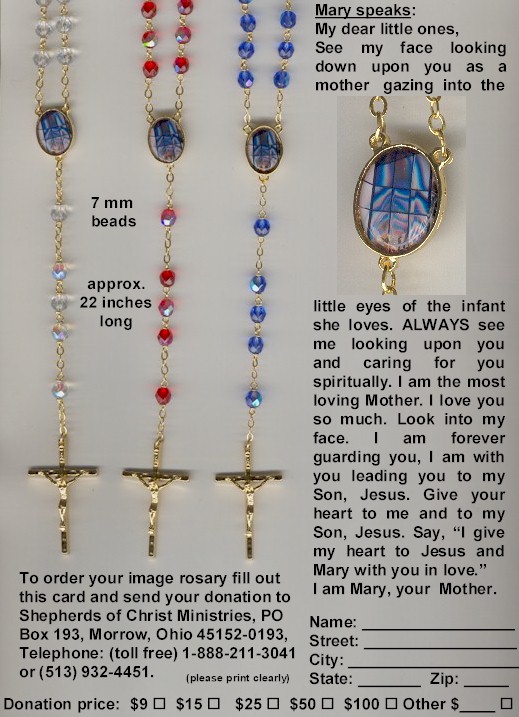 (Please copy and pass out to family and friends.)
---
MY VALENTINE FOR JESUS AND MARY
AND THE WORLD

I _________________ give my heart to
You Jesus and Mary on this day
_________________
I promise to help spread the devotion to
the Hearts of Jesus and Mary.
---
Question for married couples and others in intimate relationships:
Q: How do you feel we can unite our hearts in deeper love with one another and in so doing help this world?
---
---
---
Copyright © 2001 Shepherds of Christ.
Rights for non-commercial reproduction granted:
May be copied in its entirety, but neither re-typed nor edited.
Translations are welcome but they must be reviewed for moral and theological accuracy by a source approved by Shepherds of Christ Ministries before any distribution takes place. Please contact us for more information.
All scripture quotes are from the New Jerusalem Bible, July 1990, published by Doubleday.
Revised: March 24, 2001
URL: http://www.SofC.org
Contact Information for Shepherds of Christ
Email: info@SofC.org
---
Shepherds of Christ Ministries
PO Box 193
Morrow, Ohio 45152-0193

Telephone: (toll free) 1-888-211-3041 or (513) 932-4451
FAX: (513) 932-6791