Florida Retreat
March 2nd - 5th
1:30pm and 6:20pm
Please tune in!
Give a friend a gift for Lent
Blue Books 4 & 5 - $5.00 Total plus shipping
12" Fatima statue with glass $50 off -
normally $160
now $110 plus tax and/or shipping
Also the 24" Our Lady of Fatima Statue
is $50.00 off for a limited time.
Please call Rosie - 1-888-211-3041
Special Sale for Lent


We have been sending out mailings
and we need funds for bills.
Could you please help us with funds?
1-888-211-3041

| | | |
| --- | --- | --- |
| | For a $500 donation we will give you the gift of the 12" Guadalupe Statue with glass from Mary's image face and you will help 500 priests in the United States get Fr. Joe's homily book. | |
In these trying times in the United States preceding the election, Jesus has asked us to circulate the Priestly Writing, Fr. Joe's homily book focusing on the Word and the Eucharist with the Shepherds of Christ prayers in the back of the book. The only thing that will help to renew the Church and the world is following the commandments and the Father's Plan. Please help us send this book to the United States priests.

Call Rosie 1-888-211-3041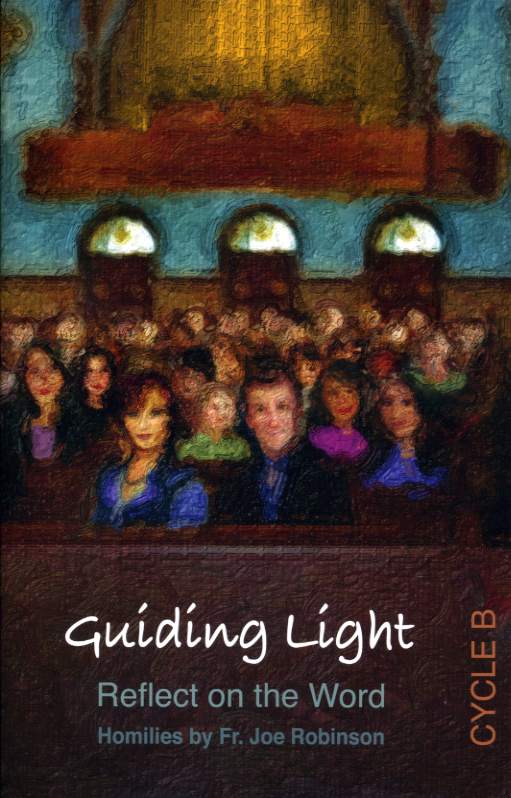 Available $15.00 plus shipping
Call Rosie
1-888-211-3041
The Florida Book Store

Please pray for some special intentions.

Through the intercession of Fr. Carter
and Our Lady of Clearwater
please pray for Dan's healing.

Please pray for Betty, Jimmy &Adeline.
Pray for Hal Wittrock & family

Blue Book 6C is here!
Available for $10.00 plus shipping
Call Rosie
1-888-211-3041
R. Mary's image head was knocked off
March 1, 2004 —
She did not have a face on the
image.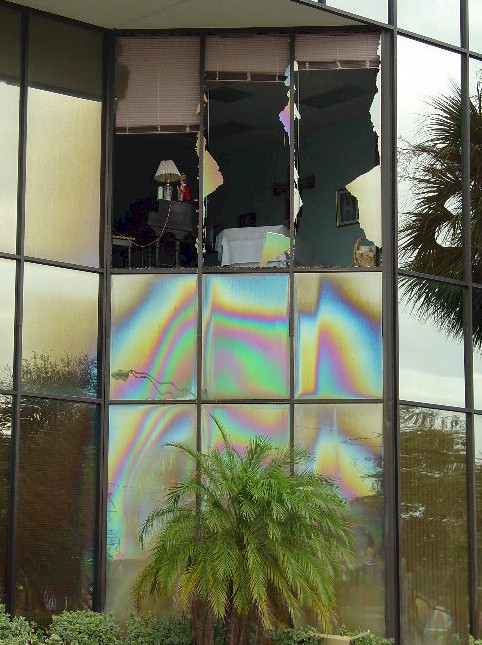 March 1, 2004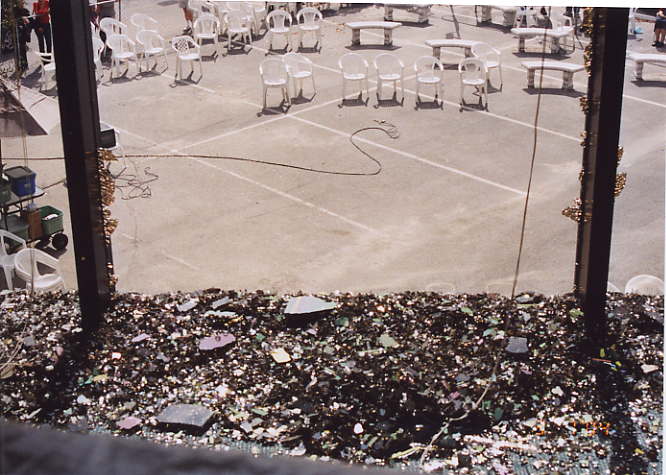 March 1, 2004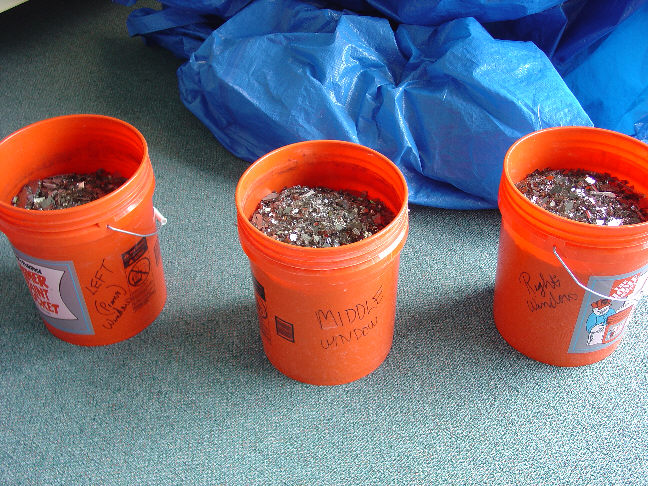 March 1, 2004
R. Mary in January, February and March
appeared this way to
me after Jesus told
me to take a picture.
February 2012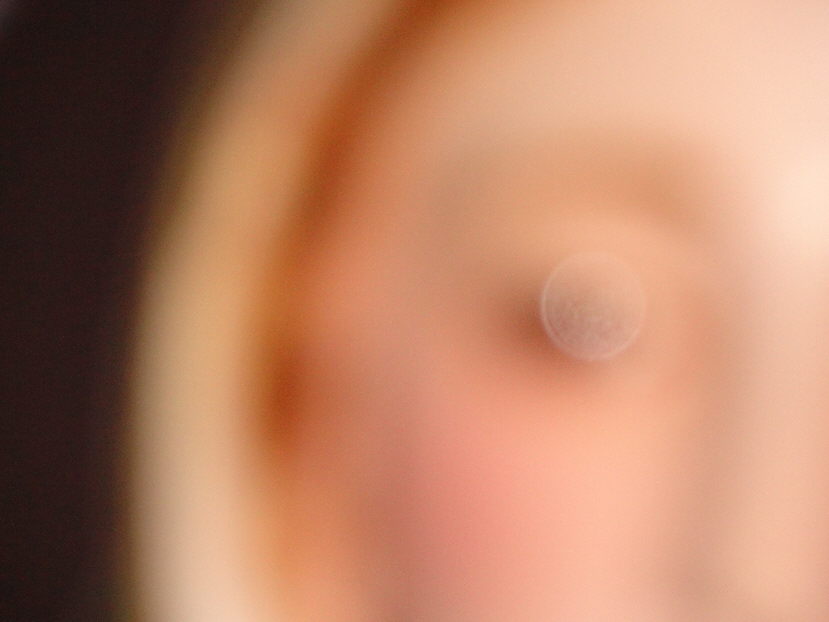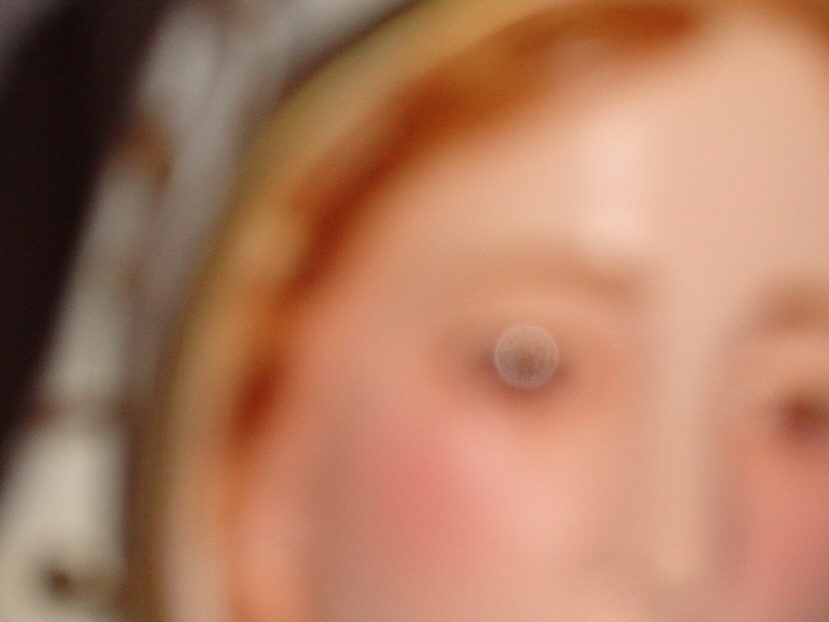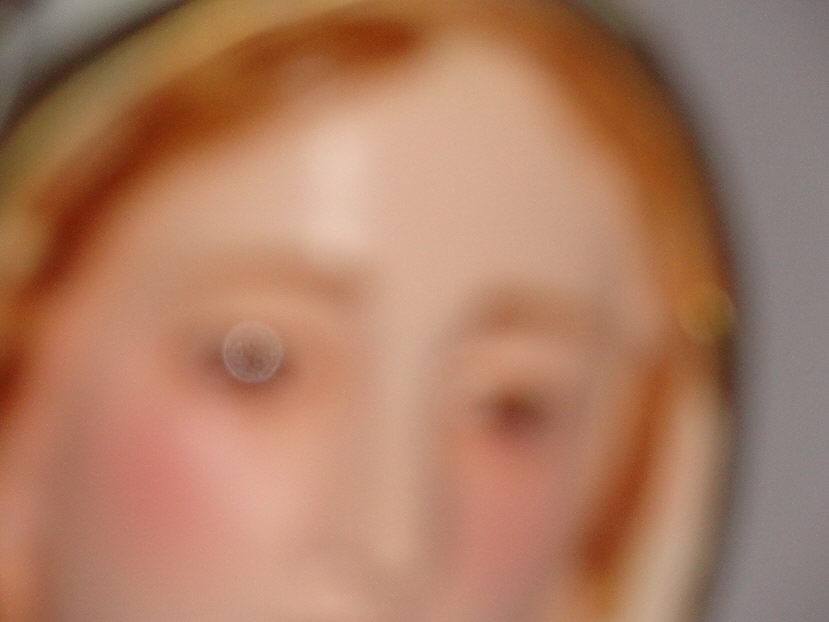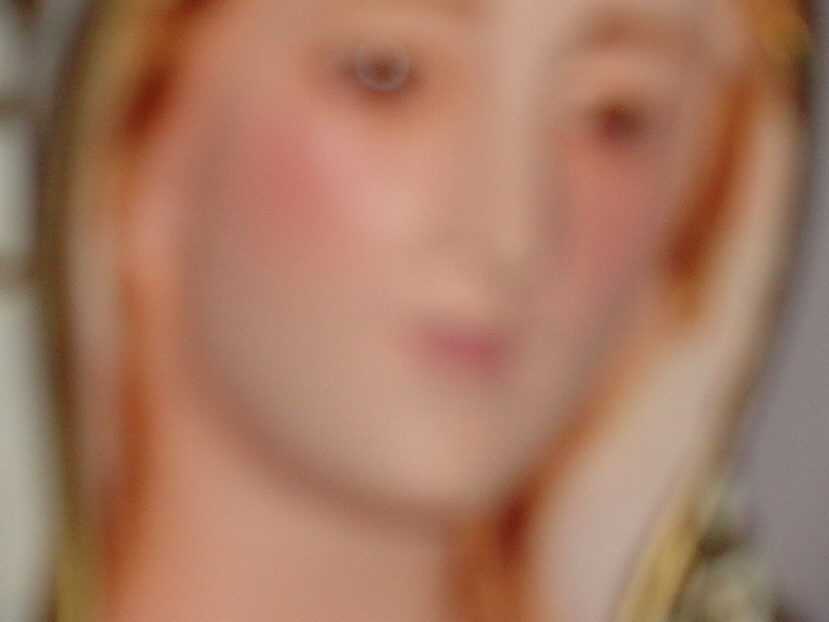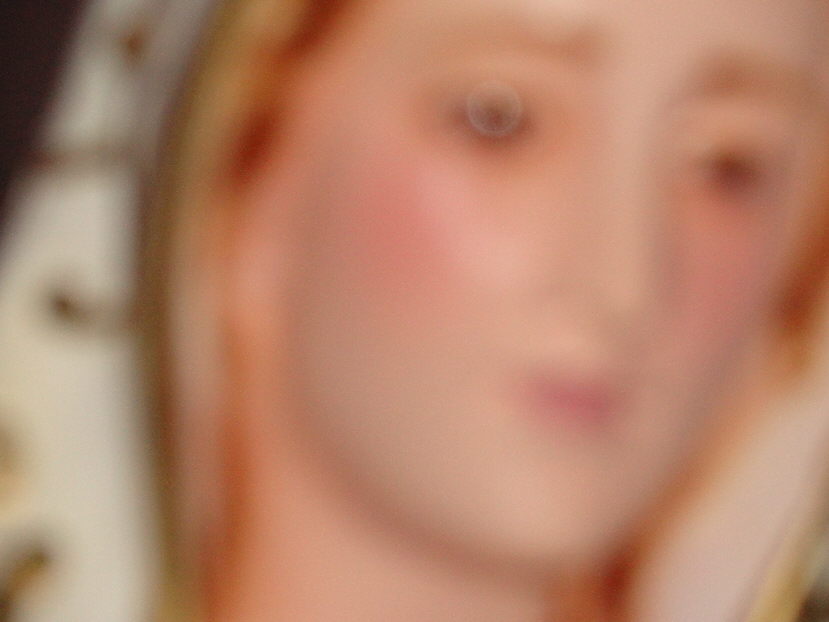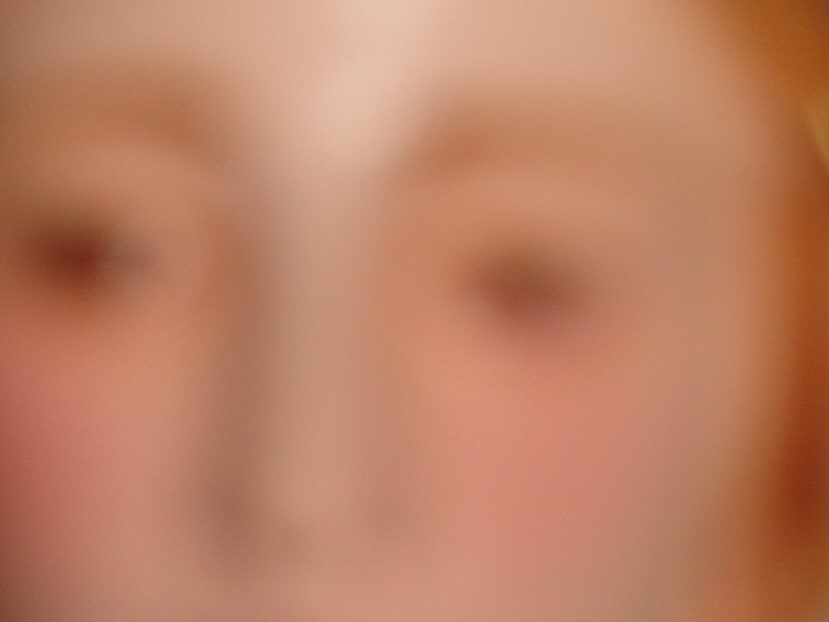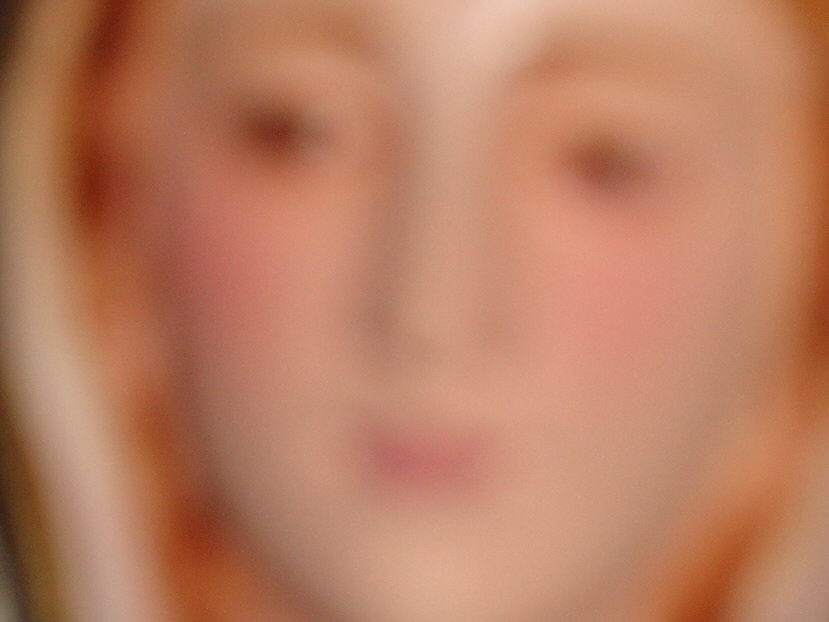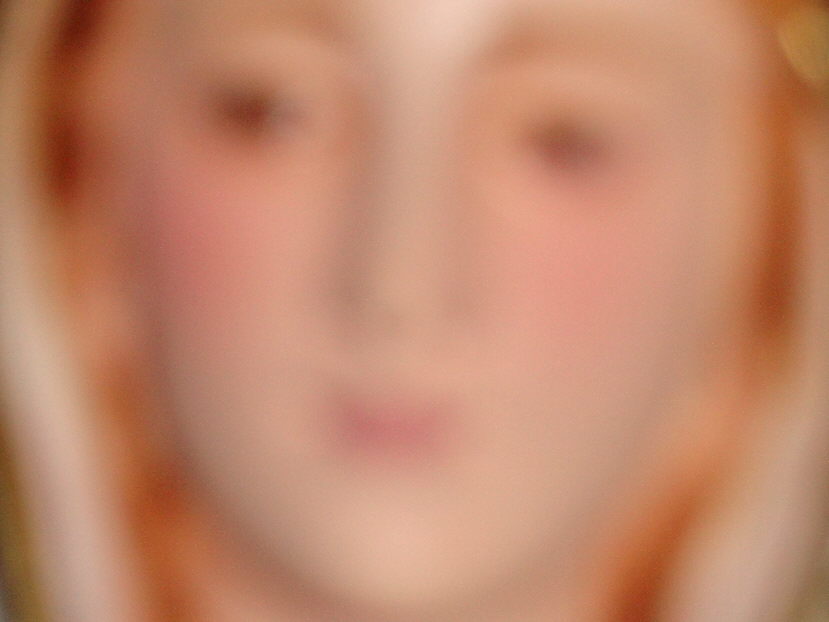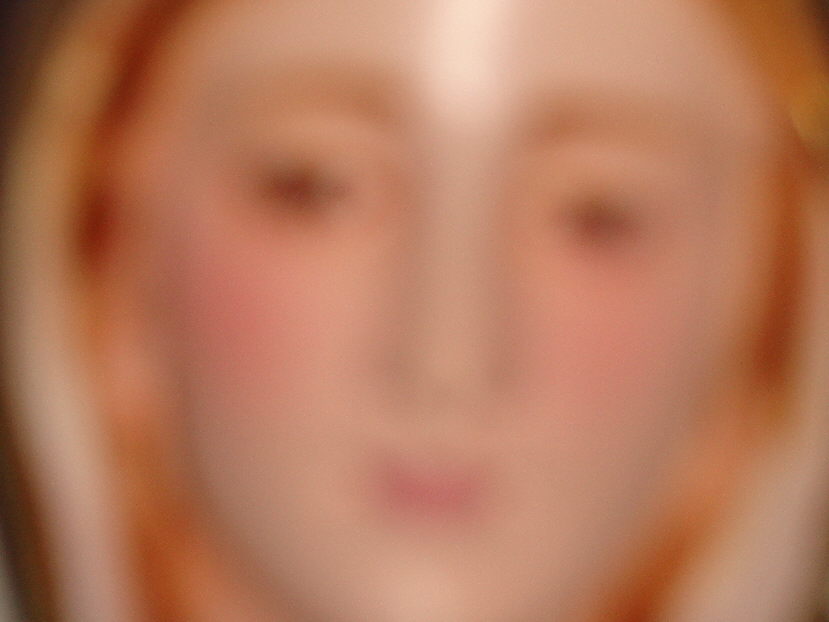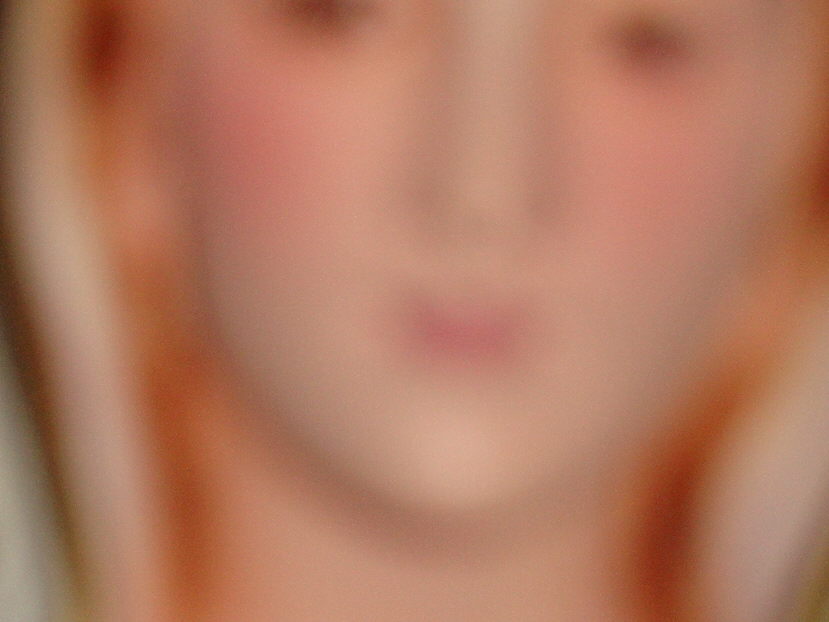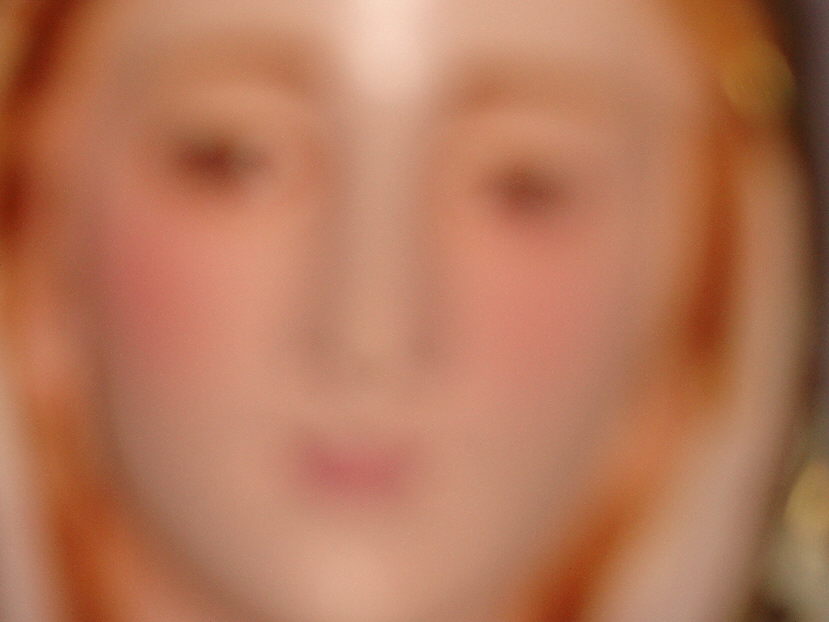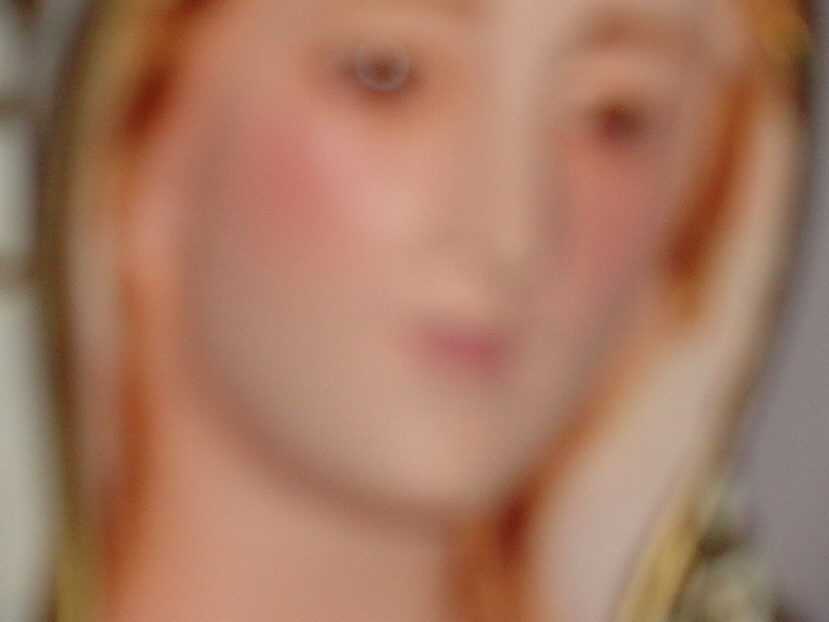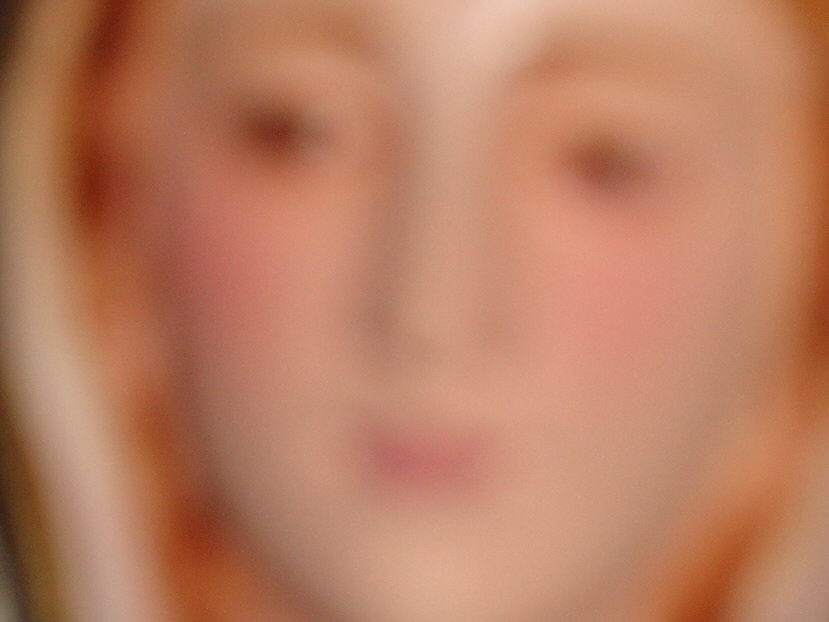 Head turned opposite directions
January 3, 2012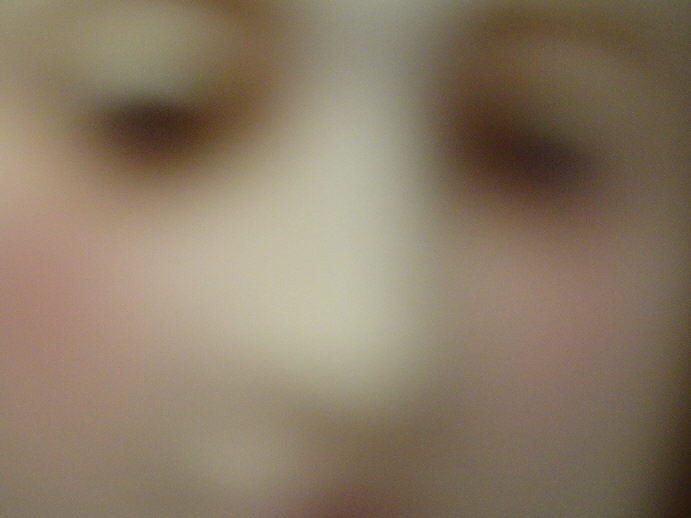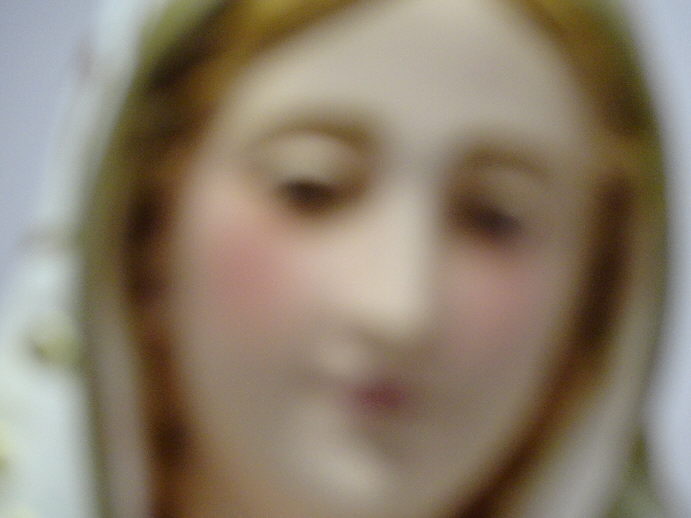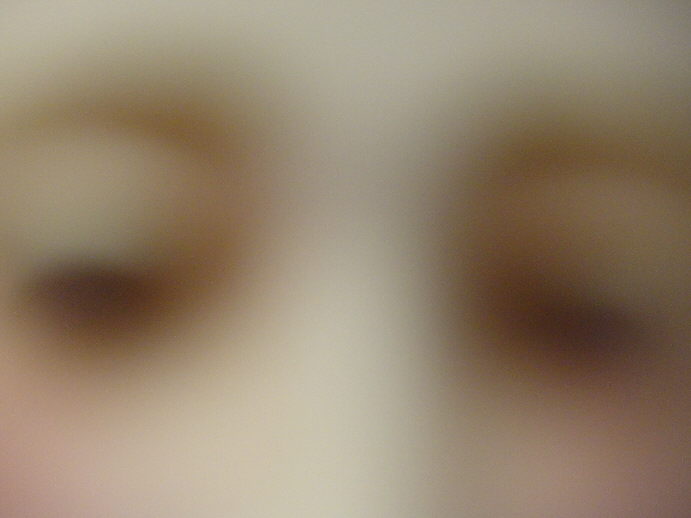 January 31, 2012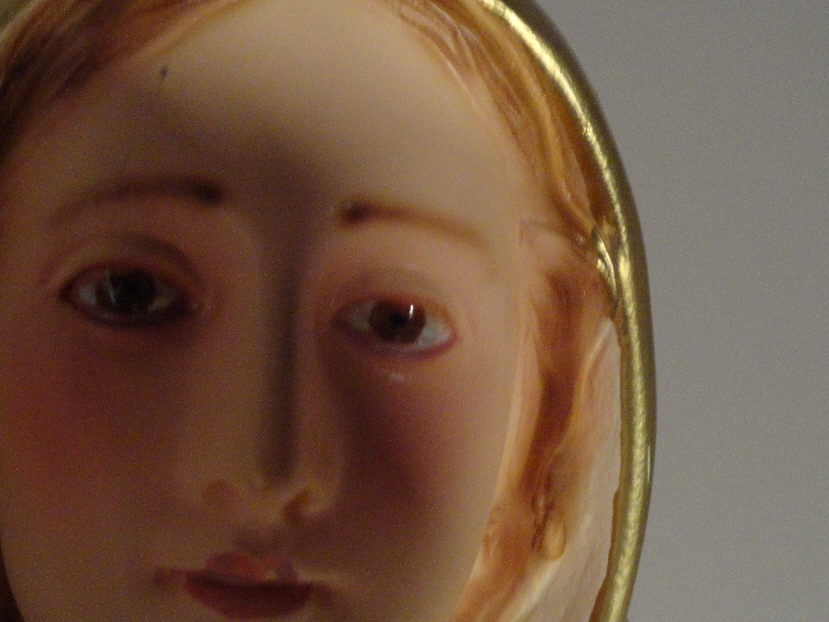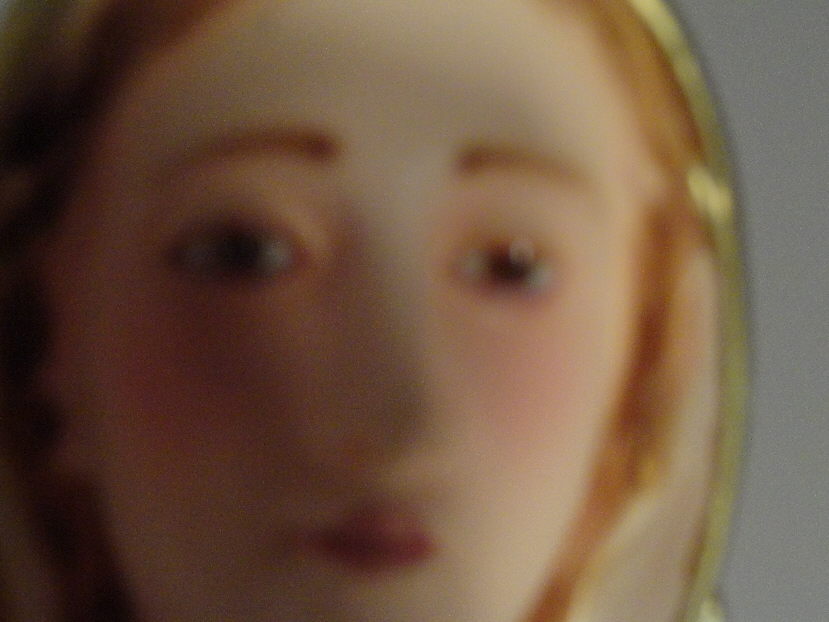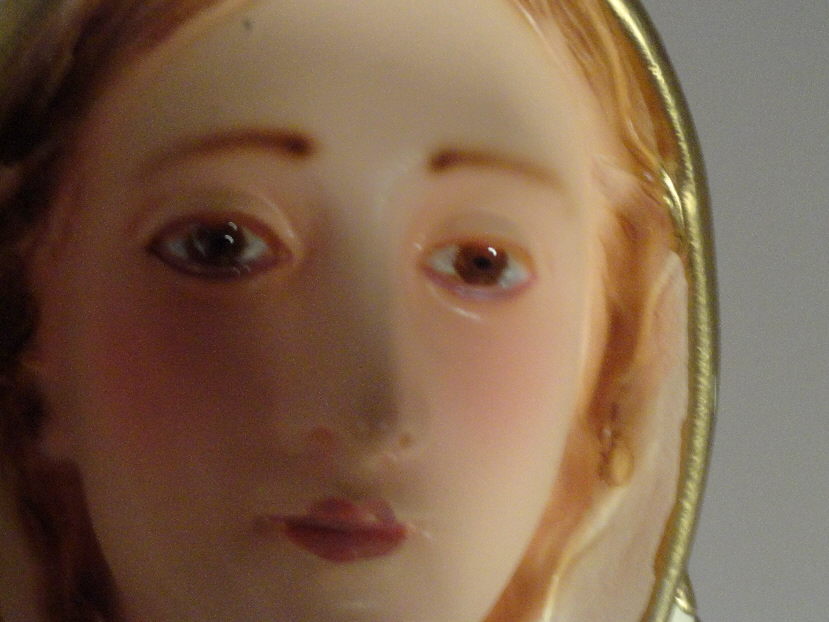 March 2, 2012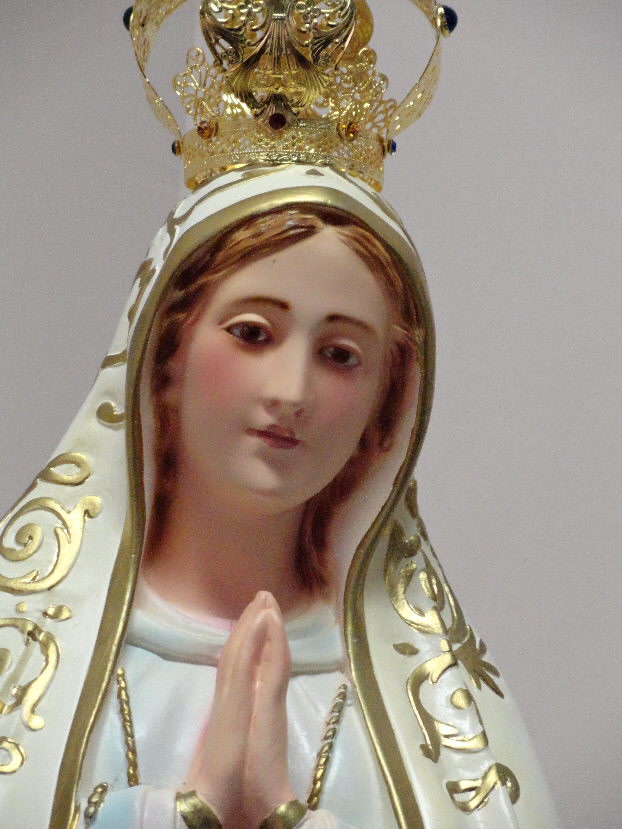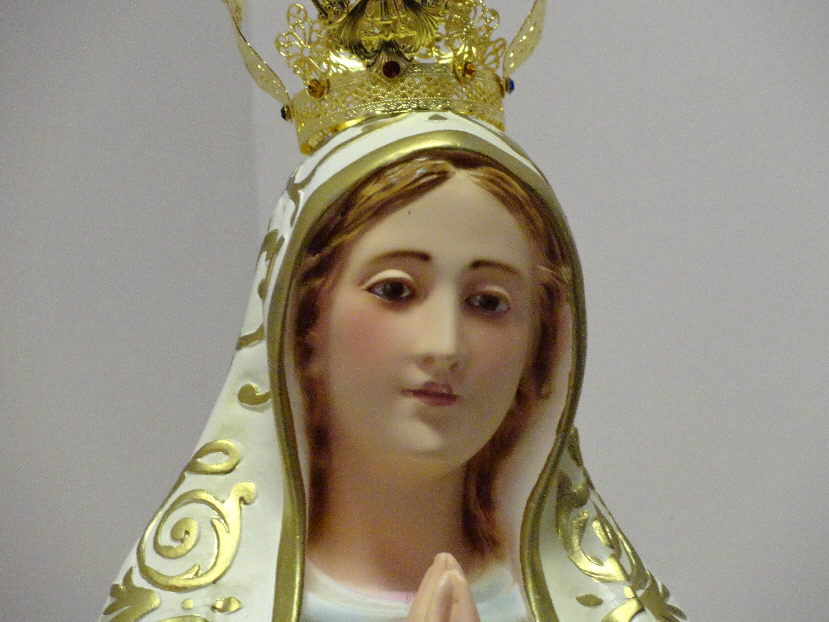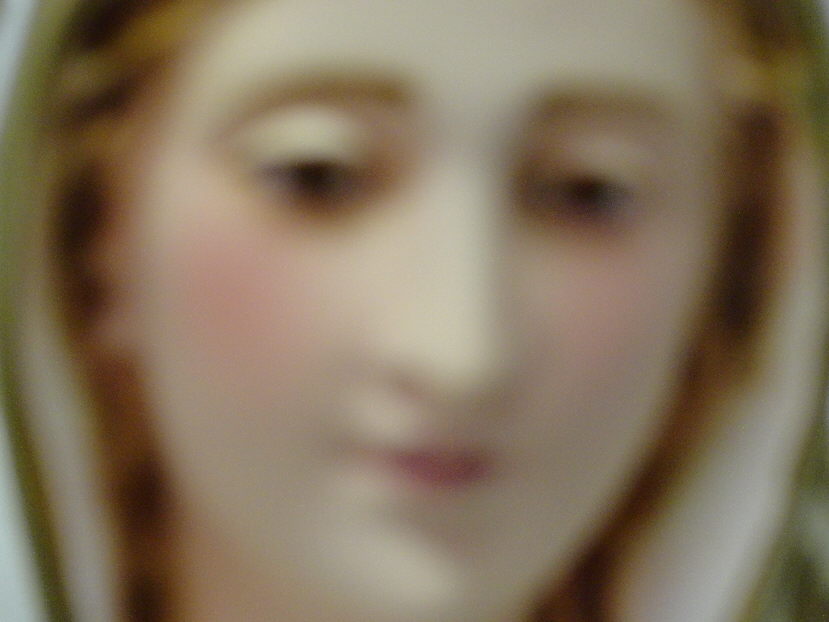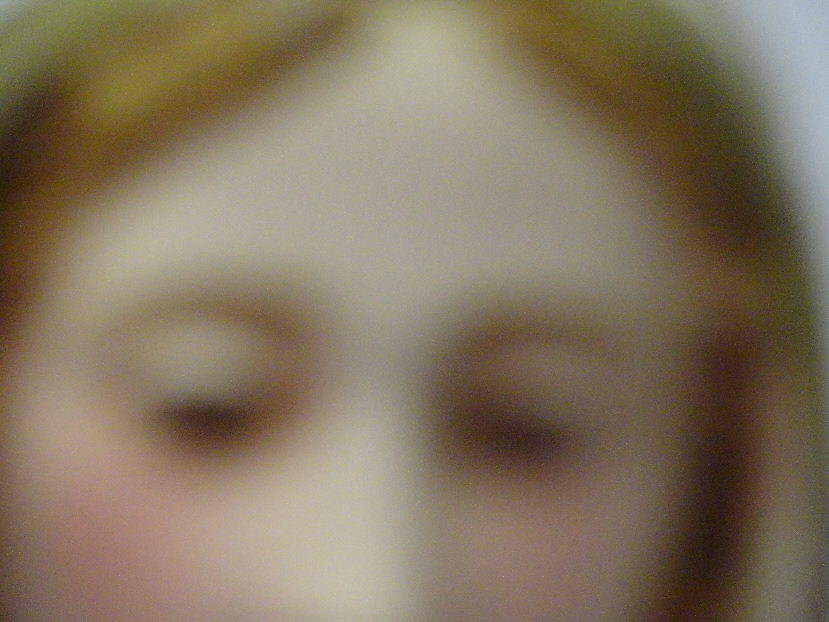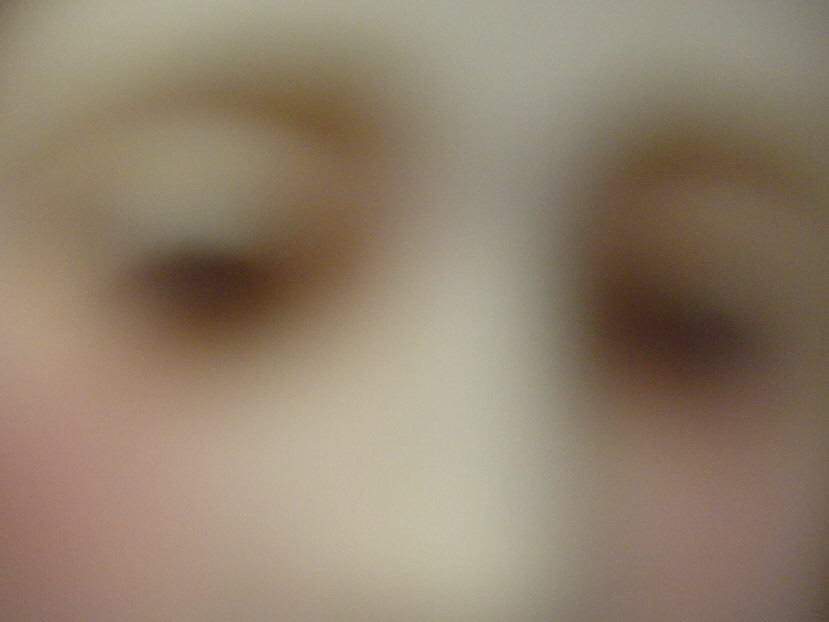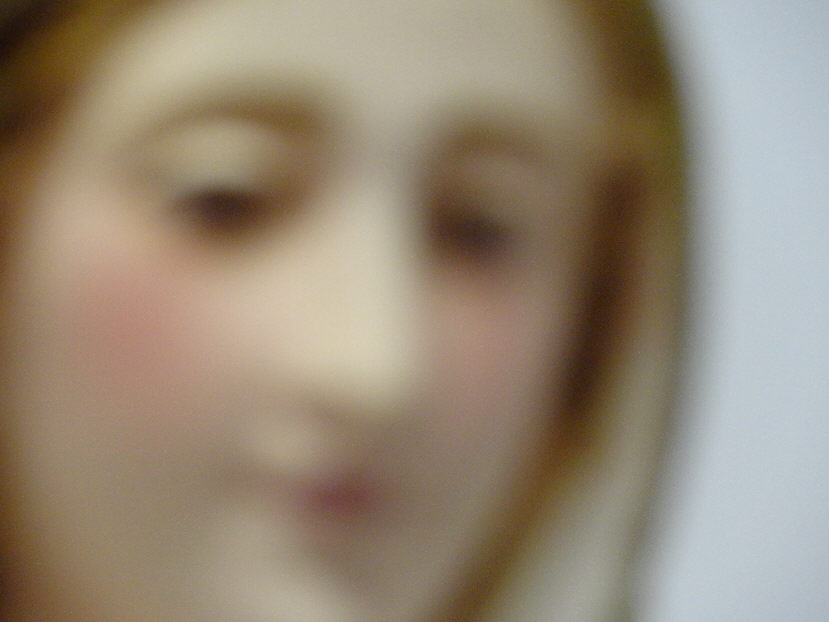 March 5, 2012
R. Monday 2nd Week of Lent
Daniel 9: 4b-10
I pleaded with Yahweh my God and made this confession:

'O my Lord, God great and to be feared, you keep the covenant and show faithful love towards those who love you and who observe your commandments: we have sinned, we have done wrong, we have acted wickedly, we have betrayed your commandments and rulings and turned away from them. We have not listened to your servants the prophets, who spoke in your name to our kings, our chief men, our ancestors and all people of the country. Saving justice, Lord, is yours; we have only the look of shame we wear today, we, the people of Judah, the inhabitants of Jerusalem, the whole of Israel, near and far away, in every country to which you have dispersed us because of the treachery we have committed against you. To us, our kings, our chief men and our ancestors, belongs the look of shame, O Yahweh, since we have sinned against you. And it is for the Lord our God to have mercy and to pardon, since we have betrayed him, and have not listened to the voice of Yahweh our God nor followed the laws he has given us through his servants the prophets.
Luke 6: 36-38
'Be compassionate just as your Father is compassionate. Do not judge, and you will not be judged; do not condemn, and you will not be condemned; forgive, and you will be forgiven. Give, and there will be gifts for you: a full measure, pressed down, shaken together, and overflowing, will be poured into your lap; because the standard you use will be the standard used for you.'
Tuesday
Isaiah 1: 10, 16-20
Hear what Yahweh says,
you rulers of Sodom;
listen to what our God teaches,
you people of Gomorrah.

wash, make yourselves clean.
Take your wrong-doing out of my sight.
Cease doing evil. Learn to do good,
search for justice, discipline the violent,
be just to the orphan, plead for the widow.

'Come, let us talk this over,' says Yahweh.
'Though your sins are like scarlet,
they shall be white as snow;
though they are red as crimson,
they shall be like wool.
If you are willing to obey,
you shall eat the good things of the earth.
But if you refuse and rebel,
the sword shall eat you instead —
for Yahweh's mouth has spoken.'
R. We can either choose to go to
God ever closer by doing God's will —
or we can rebel against what
God wants us to do and therefore
go further and further away
from God.
Learning to not be focused on
ourselves is important. Going
out to others. Not wanting to
be in competition with others
especially those over us, just
authority, that we are to obey.
When one goes to work, at the bank,
at a food store, they have the
boss over them and they have to
obey the one in charge.
Learning about obedience,
and structure is important to
life and to spiritual growth.
The First Commandment, commands
we put God first, the Commandments
are rules God gave us to obey, to
have relationship with God we
are to obey the first three
Commandments. ie. God tells us
to keep holy the Sabbath Day. We
can rebel against that all day
Sunday if we want — Going to
church on Sunday can be a time
to give great love and praise to
God, who we love and we can
even rebel and be opposed to this
action in church — giving very
bad example to others besides
disobeying God's commandment
with our anger and rebellion
in Church.
God commands children
obey their father and mother —
teaching them about structure
from the beginning.
A boy of 20 who has a vocation
to the priesthood, however, is
not bound to obey the rules
of his parents when they oppose
his vocation. Children are to obey
parents until they reach a certain
age and when they are adults
and on their own they are
not under their parents' authority.
We are to do good and avoid
evil. We are to do God's will
and do it in love.
Matthew 22: 36-40

'Master, which is the greatest commandment of the Law?' Jesus said to him, 'You must love the Lord your God with all your heart, with all your soul, and with all your mind. This is the greatest and the first commandment. The second resembles it: You must love your neighbour as yourself. On these two commandments hang the whole Law, and the Prophets too.'
The Ten Commandments
1. I, the Lord, am your God. You shall not have other gods besides me.
2. You shall not take the name of the Lord, your God, in vain.
3. Remember to keep holy the Sabbath day.
4. Honor your father and your mother.
5. You shall not kill.
6. You shall not commit adultery.
7. You shall not steal.
8. You shall not bear false witness against your neighbor.
9. You shall not covet your neighbor's wife.
10. You shall not covet anything that belongs to your neighbor.
R. These commandments were given
to men by God to regulate
their actions.
God gave us these commandments to
regulate our actions in relationship
to Him and others and ourselves.
The three loves. We are to love God,
our neighbor and ourselves.
Parents or guardians are guides to teach
children about what is right,
but many parents bring children
into their own imperfect lives
and the children suffer because
parents focus on their own
rights and hurt children when
they should be teaching them
through love and example how
to live.
A man or woman who is controlling and
demanding everyone bow to him
is teaching this to children of their
own sex.
A person is taught as children
to get along and solve problems
and work in love, a person is
taught how marriage is to work
at an early age —
If a parent runs a ship like
the captain is to wear a crown
and everybody fall in line, a
man or woman at 50 can
still be dealing with these
rules taught to him or her as
a child —
Where parents are to teach
little children love, not
competition and sharing and
working together.
Two little girls can be at odds
or can be disciplined to love and
share and help each other and
obey the parents who love them;
they should be taught at an
early age about God —
The relationship parents have
with God is to be unity with
husband and wife and children,
praying as a family —
praying the family rosary —
going to Church as a family —
Where God in relationship
with the family is brought
in every day to bring them together —
Praying every day together, in unity
for their needs,
the individual is taught what is
right and to tell others they are
sorry when they were wrong and
to tell God they were sorry when
they were not doing what was
right.
In the 12 steps of Alcoholics
Anonymous
THE TWELVE STEPS OF AA
Here are the steps we took, which are suggested as a program of recovery:
1. We admitted we were powerless over alcohol,
that our lives had become unmanageable.
2. Came to believe that a Power greater than
ourselves could restore us to sanity.
3. Made a decision to turn our will and our lives
over to the care of God as we understood Him.
4. Made a searching and fearless moral inventory of ourselves.
5. Admitted to God, to ourselves, and to another human
being the exact nature of our wrongs.
6. Were entirely ready to have God remove all
these defects of character.
7. Humbly asked Him to remove our shortcomings.
8. Made a list of all persons we had harmed,
and became willing to make amends to them all.
9. Made direct amends to such people wherever possible,
except when to do so would injure them or others.
10. Continued to take personal inventory and when we
were wrong promptly admitted it.
11. Sought through prayer and meditation to improve our
conscious contact with God as we understood Him,
praying only for knowledge of His will for us and
the power to carry that out.
12. Having had a spiritual awakening as the result of these steps,
we tried to carry this message to alcoholics,
and to practice these principles in all our affairs.
R. when a person has wronged others,
they promptly admit it — they
are reconciled as much as they
can be in relationships —
They do not have a lifetime of
stuffed anger toward their brothers
for problems between them and
others that were never reconciled.
The 4th step tells the people
working the 12 steps to make
a fearless inventory — to go
back, to admit the people they
have hurt to clear the air, unless
it would cause damage all these
years later —
The point is the man doesn't
have a lifetime of arguments,
disagreements, he had with
others that were not reconciled —
The person working the 12
steps wants the truth in his
heart —
he wants to be forgiven and
forgive others —
We cannot always go back and
do that for it may hurt others
or they don't want peace
or to be reconciled —
Some may have injured us to
cause a problem so they can
get power and control —
Our purpose is to pray for those
who persecute us, to do all we
need to do, to do the will of God —
the Church is to be run on
men of love and truth —
We see Jesus threw the money-
changers out of the temple —
We are looking at our heart
and telling the truth about our
sins toward God and others —
At the beginning of every Mass
we have the penitential act —
We tell God we are sorry for our
sins — we want our relationships
to be reconciled to God and
others and we want to live
in truth about ourselves —
Fr. Carter tells us about the virtue
of humility
Excerpt from Response in Christ by Fr. Edward J. Carter, S.J.
Other Christian Virtues
If humility is truth, and therefore allows for the proper recognition of my gifts, it also necessitates my admitting to the evil within me. This is also part of the truth. This truth also must be acted upon; for Christian humility not only allows me to admit that there is evil in me, but it also tells me that as a creature of God I should conform myself to His will and strive to eradicate and control the evil as far as this is possible. In summary, humility allows the Christian to evaluate properly both the good and evil in himself.
R. God gives us commandments
not to tie us down, but as
directions which light the way to
Him — God wants us to be happy —
God wants us to be reconciled
and have unity —
Our life is having relationships
with God and others and loving
ourselves as the beautiful
creation of our Heavenly Father.
We need to have laws that govern
us — Man cannot say I can do what
I want and try to run a place
isolated according to his reality,
people were meant to be under God,
live by rules that govern under
God and work together in unity —
saying they are sorry when they
have offended God and others
and being reconciled in relationships.
Man can be a slave to satan,
a slave to his passions, a
slave to his whims without
laws and direction. The devil
works in this to tear apart
and bring down the house when
someone disconnected with authority
works in secret and doing his
own thing.
God wants us happy — God
gives us our free will. We can
reject God when He calls us
and rebel against Him, but
God gives us first —
We are not independent of
God who created us and keeps
us in existence.
God is the Divine Governor
and we can rebel against Him
by using our free will to try
to do our will opposed to God's will
and work against His Plan.
This is the road to anger and
misery.
God gives us the gift of baptism —
It is a sharing in His life. We are
to act according to His Plan —
be instruments for God in
the world —
Our life in God is to bear
fruit for the building of His
Kingdom. God feeds this life
with Himself in giving us
Holy Communion. He gives
us the sacrament of penance,
to forgive our sins —
Our life in Him is to grown. We are
to live virtuously. The more we
live virtuously, the more we
will be happy in this world.
In faith we believe in God —
We reach for the vision of God —
We put this vision first in
our lives. Our goal is God and
what God wants of us in
our life here —
We believe in the vision of
God — We seek it — we pray
to God to increase this vision
in us —
We know more the mystery
of God — We seek to know
God in His Divine Mysteries —
This gift of greater faith
comes from God.
We seek the truth about God's
Plan and we believe and
live for that Plan — we
want God's Plan — we seek
this truth and our part in
it in our lives.
Excerpt from Response to God's Love by Fr. Edward Carter, S.J.
... In reference to Christianity, God himself is the ultimate mystery. Radically, God is completely other and transcendent, hidden from man in his inner life, unless he chooses to reveal himself. Let us briefly look at this inner life of God.

The Father, in a perfect act of self-expression, in a perfect act of knowing, generates his son. The Son, the Word, is, then, the immanent expression of God's fullness, the reflection of the Father. Likewise, from all eternity, the Father and the Son bring forth the Holy Spirit in a perfect act of loving.

At the destined moment in human history, God's self-expression, the Word, immersed himself into man's world. God's inner self-expression now had also become God's outer self-expression. Consequently, the mystery of God becomes the mystery of Christ. In Christ, God tells us about himself, about his inner life, about his plan of creation and redemption. He tells us how Father, Son, and Holy Spirit desire to dwell within us in the most intimate fashion, how they wish to share with us their own life through grace. All this he has accomplished and does accomplish through Christ.
Hebrews 11:1-40
The exemplary faith of our ancestors
Only faith can guarantee the blessings that we hope for, or prove the existence of realities that are unseen. It is for their faith that our anestors are acknowledged.
It is by faith that we understand that the ages were created by a word from God, so that from the invisible the visible world came to be.
It was because of his faith that Abel offered God a better sacrifice than Cain, and for that he was acknowledged as upright when God himself made acknowledgement of his offerings. Though he is dead, he still speaks by faith.
It was because of his faith that Enoch was taken up and did not experience death: he was no more, because God took him; because before his assumption he was acknowledged to have pleased God. Now it is impossible to please God without faith, since anyone who comes to him must believe that he exists and rewards those who seek him.
It was through his faith that Noah, when he had been warned by God of something that had never been seen before, took care to build an ark to save his family. His faith was a judgement on the world, and he was able to claim the uprightness which comes from faith.
It was by faith that Abraham obeyed the call to set out for a country that was the inheritance given to him and his descendants, and that he set out without knowing where he was going. By faith he sojourned in the Promised Land as though it were not his, living in tents with Isaac and Jacob, who were heirs with him of the same promise. He looked forward to the well-founded city, designed and built by God.
It was equally by faith that Sarah, in spite of being past the age, was made able to conceive, because she believed that he who had made the promise was faithful to it.
Because of this, there came from one man, and one who already had the mark of death on him, descendants as numerous as the stars of heaven and the grains of sand on the seashore which cannot be counted.
All these died in faith, before receiving any of the things that had been promised, but they saw them in the far distance and welcomed them, recognising that they were only strangers and nomads on earth. People who use such terms about themselves make it quite plain that they are in search of a homeland. If they had meant the country they came from, they would have had the opportunity to return to it; but in fact they were longing for a better homeland, their heavenly homeland. That is why God is not ashamed to be called their God, since he has founded the city for them.
It was by faith that Abraham, when put to the test, offered up Isaac. He offered to sacrifice his only son even though he had yet to receive what had been prcomised, and he had been told: Isaac is the one through whom your name will be carried on. He was confident that God had the power even to raise the dead; and so, figuratively speaking, he was given back Isaac from the dead.
It was by faith that this same Isaac gave his blessing to Jacob and Esau for the still distant future. By faith Jacob, when he was dying, blessed each of Joseph's sons, bowed in reverence, as he leant on his staff. It was by faith that, when he was about to die, Joseph mentioned the Exodus of the Israelites and gave instructions about his own remains.
It was by faith that Moses, when he was born, was kept hidden by his parents for three months; because they saw that he was a fine child; they were not afraid of the royal edict. It was by faith that, when he was grown up, Moses refused to be known as the son of Pharaoh's daughter and chose to be ill-treated in company with God's people rather than to enjoy the transitory pleasures of sin. He considered that the humiliations offered to the Anointed were something more precious than all the treasures of Egypt, because he had his eyes fixed on the reward. It was by faith that he left Egypt without fear of the king's anger; he held to his purpose like someone who could see the Invisible. It was by faith that he kept the Passover and sprinkled the blood to prevent the Destroyer from touching any of their first-born sons. It was by faith they crossed the Red Sea as easily as dry land, while the Egyptians, trying to do the same, were drowned.
It was through faith that the walls of Jericho fell down when the people had marched round them for seven days. It was by faith that Rahab the prostitute welcomed the spies and so was not killed with the unbelievers.
What more shall I say? There is not time for me to give an account of Gideon, Barak, Samson, Jephthah, or of David, Samuel and the prophets. These were men who through faith conquered kingdoms, did what was upright and earned the promises. They could keep a lion's mouth shut, put out blazing fires and emerge unscathed from battle. They were weak people who were given strength to be brave in war and drive back foreign invaders. Some returned to their wives from the dead by resurrection; and others submitted to torture, refusing release so that they would rise again to a better life. Some had to bear being pilloried and flogged, or even chained up in prison. They were stoned, or sawn in half, or killed by the sword; they were homeless, and wore only the skins of sheep and goats; they were in want and hardship, and maltreated. They were too good for the world and they wandered in deserts and mountains and in caves and ravines. These all won acknowledgment through their faith, but they did not receive what was promised, since God had made provision for us to have something better, and they were not to reach perfection except with us.
R. We see the wide picture of
our God — we embrace this
vision — We are one with the
Trinity that we know lives
in our graced baptized soul —
We meditate on this Mystery
of the Trinity,
God's life in us, the Incarnation
and the awesomeness that
the Son of God took flesh in the
womb of the Virgin Mary.
It is in the offering of ourselves
united to Jesus in the Mass, that
we give to God what He wants
in giving us the Holy Sacrifice
of the Mass.
The Mass is the Sacrifice of
Calvary, sacramentally made
present. In humbling ourselves,
to give ourselves wholly in the
Mass, we render to God ourselves
to be used for a purpose of
Adoration, Thanksgiving,
Reparation and Petition.
Jesus: I am one with you now.
When you come to Mass, say
the Prayer before Mass —
unite in Mass and all day

Books written by the cofounder of Shepherds of Christ Ministries

Mass Book
A Journey Into the Heart of Jesus - Author: Rita Ring. Discerned by: Fr. Edward J. Carter S.J. Imprimatur
$ 12.00 plus postage

Mass Book, by Rita Ring: Many of the entries in the Priestly Newsletter Volume II from a spiritual journal came from this book. These entries
are to help people to be more deeply united to God in the Mass. This book is available in English and Spanish with the Church's Imprimatur.
$12

Rosary Meditations for Parents and Children, by Rita Ring, Short Meditations for both parents and children to be used when praying the
rosary. These meditations will help all to know the lives of Jesus and Mary alive in their Hearts. Available in both English and Spanish with
the Church's Imprimatur. $10

God's Blue Book I
Teachings to Lift You Up. Author: Rita Ring. Discerned by: Fr. Edward J. Carter S.J.
$ 10.00 plus postage

God's Blue Book I by Rita Ring. Open Anywhere This book will change your life. These are beautiful love letters to us from Jesus. A million books have been printed and circulated. Jesus loves us so much He wants a personal relationship with us He wants us to go to the Eucharist and be with Him before the tabernacle. $10

God's Blue Book II
The Fire of His Love. Author: Rita Ring. Discerned by Fr. Edward J. Carter S. J.
$ 10.00 plus postage

God's Blue Book II by Rita Ring. Letters from Jesus about His on fire love Jesus wants this great intimacy with us On fire love Personal love letters from Jesus about the love of His Heart A book on surrender Fr. Carter said! $10

God's Blue Book III
Love God, Love One Another. Author: Rita Ring. Discerned by Fr. Edward J. Carter S.J.
$ 10.00 plus postage

God's Blue Book III by Rita Ring. Fr. Carter's favorite book It is about loving and forgiving each other Being pure in heart A book for unity in family, community, in life!! $10

God's Blue Book 4
The Love of the Hearts of Jesus and Mary Author: Rita Ring
$ 5.00 plus postage

God's Blue Book IV by Rita Ring. This book is about the love Jesus has for Mary and Mary has for Jesus and Jesus and Mary have for us It is truly the Love of the Two Hearts. Mary appeared every day at the Holy Spirit Center Fr. Carter was there. Mary's first apparition July 5, 1994. $5

God's Blue Book 5
So Deep Is the Love of His Heart. Author: Rita Ring.
$ 5.00 plus postage

God's Blue Book V by Rita Ring. Jesus wants to be the bridegroom of our soul He is our beloved Jesus tells us about pure love how we are to be pure of heart and love God and love others. It is a must, to hear about love from Jesus Jesus is love $5

God's Blue Book 6A by Rita Ring. Rosaries from Their Hearts during apparitions. Jesus and Mary appeared every day and I received rosaries from Them and They were transcribed from a tape. Also messages of love from Jesus on days of January, 1995 About Baptism writings from Fr. Carter and the Scriptures. $10

God's Blue Book 6B by Rita Ring. Jesus and Mary appeared every day in February, 1995 So beautiful transcribed from a tape the Stations, 7 Sorrows, prayers in the Prayer Manual, the Holy Spirit Novena Book and the Song Book. Pure love loving and forgiving a book about Jesus' love, baptism, grace and Fr. Carter's Newsletter. $10

Rosaries from the Hearts of Jesus and Mary Book 1. Mary appeared in Clearwater December 17, 1996 in rainbow color and these rosaries left the printer the same day from Apparitions of Jesus and Mary transcribed from a tape. $10

Blue Rosary Book
Rosaries From the Hearts of Jesus and Mary - Volume II
$ 12.00 plus postage

Rosaries from the Hearts of Jesus and Mary Book 2. This is a book of so many rosaries - transcribed from a tape. So many beautiful rosaries. pages $12

Short Rosary Meditations for the Elderly, Ill and Homebound. This book is so important with pictures they can open it and lay it on their laps and pray the rosary. $10

Messages From Jesus
Given by Jesus to His Messenger Author: Rita Ring. Discerned by: Fr. Edward J. Carter S.J.
This book is 8 1/2" by 11" and you can open it up and sit it on your lap.

$ 10.00 plus postage

Messages for the Elderly, Ill and Homebound. This is a big book of loving messages for nursing home people and homebound from Jesus and Mary Their lives are so important united to the Mass offering up their suffering, their lives for the souls of this earth. $10

Daily Messages from Heaven. First book of Daily Messages. $10

Color the Lives of Jesus and Mary. Volumes 1 through 7. Coloring books and meditations for grade school children and others on the mysteries of the rosary - really good. $5 each.
| | | |
| --- | --- | --- |
| | | Guiding Light homily series - Reflect on the Word - Cycle B The Word leaves an impression on our souls. In my thoughts and reflections are born a more tangible understanding of these eternal concepts presented in the Gospels and the readings. Anyone can read a sentence, but not anyone can absorb it's true meaning. Truth, in this day and age, is almost a matter of opinion or individual entitlement. We believe that Christ's truth is our Roman Catholic Church. We, as priests, champion it's teachings; we are ambassadors for the Pope and Christ to those faces looking at us. We are the light by which our congregation reads to reflect upon real truth and we do it hand in hand. $15 |
Guiding Light homily series - Steadfast to the Son - Cycle A The sunflower is a great example of how we should be steadfastly guided by light. What a powerful thought that this exceptional plant is not stuck in one pose day in and day out, yet adaptable and magnetized to the sun. We feel the same about our Son. Our heads turns to face Christ as each day presents its challenges to find light. We join together like plants in a field and soak up the Son through the pulpit. We are a warm circle of strength using the wind of our breath to carry our priests' words, Christ's words, to new rich soil. $15

Guiding Light - Feed My Soul - Cycle C In a world rapidly advancing and encouraging personal gain, we are faced with modern problems. There is a challenge to find time in our busy schedules for Sunday Mass or a family meal. We are able to research, shop, bank and even work without hearing one human voice. It is no wonder that we may often feel disconnected and famished at our week's end. In Fr. Joe's third book of homilies from Cycle C, we are reminded of the charity that Christ intended us to show each other. We have a calling to turn the other cheek and be the Good Samaritan to others. We are rewarded with the Father's kingdom and love when we are not worthy. We are not left alone or hungry. $15
| | |
| --- | --- |
| | Guiding Light - Focusing on the Word - Cycle B At times we may feel that our path to Christ is a bit "out of focus". Like the disciples in the Book of Mark, this ordinary life clouds our vision of Christ's Divinity. We may doubt the practicality or possibility of applying His teachings and example to our modern life. Cycle B's homilies are a "guiding light" to help us realize Jesus' Messianic greatness and His promise of better things to come. $15 |
| | | |
| --- | --- | --- |
| | | Guiding Light - The Word Alive in Our Hearts. - Cycle A (partial) Homilies by the Reverend Joe Robinson given at St. Boniface Church in Cincinnati, Ohio. It is a tremendous honor Fr. Joe has allowed us to share these great gifts with you – for greater holiness and knowing more and more about God. $10 |
Books written by the founder of Shepherds of Christ Ministries
Response to God's Love by Fr. Edward J. Carter, S.J. In this book Fr. Carter speaks of God as the ultimate mystery. We can meditate on the interior life of the Trinity. Fr. Carter tells us about our uniqueness in the Father's Plan for us, how the individual Christian, the Church and the world are in the state of becoming. Imprimatur. $10

Shepherds of Christ - Selected Writings on Spirituality for all People as Published in Shepherds of Christ Newsletter for Priests. Contains 12 issues of the newsletter from July/August 1994 to May/June 1996. $15

Shepherds of Christ - Volume 2: by Fr. Edward J. Carter, S.J. Contains issues 13-29 of the newsletter (September/October 1996 - Issue 5, 1999) $15

Shepherds of Christ - Volume 3 by Fr. Edward J. Carter, S.J. Contains Newsletter Issues 1 through 4 of 2000 including Fr. Carter's tremendous Overview of the Spiritual Life $10

Tell My People
Messages from Jesus and Mary Author: Fr. Edward J. Carter S.J. Imprimi Potest
$ 10.00 plus postage

Tell My People. Messages from Jesus and Mary (As given to Fr. Edward Carter, S.J.) One of Fr. Edward Carter, S.J.'s Synopsis of the Spiritual Life From Jesus to Fr. Carter "On Holy Saturday, 1994, Jesus told me that on the following day, Easter, I would also begin to receive messages for others. Our Lord also told me that some of these were eventually to be published in a book and here is that book." $10

Spirituality Handbook
Shepherds of Christ Associates Spirituality Handbook - A Way of Spiritual Life
Author: Fr. Edward J. Carter S.J. Imprimi Potest
$ 3.00 plus postage

Spirituality Handbook. Fr. Edward Carter, S.J. did 3 synopsis of the spiritual life. The Spirituality Handbook, the Priestly Newsletter 20he Tell My People book. The way of spiritual life proposed to the members of Shepherds of Christ Associates is centered in consecration to the Hearts of Jesus and Mary. All aspects of the spiritual life discussed below should be viewed as means to help members develop their lives in consecration to Christ, the Sacred Heart, and to Mary, the Immaculate Heart. $3

The Spirituality of Fatima by Fr. Edward J. Carter, S.J. The Fatima apparitions and messages received official Church approval in 1930. In giving her official approval to the Fatima event, the Church tells us that what took place at Fatima involving the three young visionaries is worthy of our belief. $5

Shepherds of Christ Prayer Manual
Shepherds of Christ Associates Prayers
Author: Fr. Edward J. Carter S.J.
$ .50 plus postage

Shepherds of Christ Prayer Manual. The Shepherds of Christ has prayer chapters all over the world praying for the priests, the Church and the world. These prayers that Father Carter compiled in the summer of 1994 began this worldwide network of prayer. Currently the prayers are in eight languages with the Church's Imprimatur. We have prayed daily for the priests, the Church, and the world since 1994. Associates are called to join prayer Chapters and help us circulate the newsletter centered on spreading devotion to the Sacred Heart and Immaculate Heart and helping to renew the Church through greater holiness. Please form a Prayer Chapter & order a Prayer Manual.

Priestly Newsletter - 2000 #1 - CD. - Christ is Our Strength - Fr. Edward Carter, S.J. read it the year he died. It is so beautiful. "This brief passage contains one of the greatest lessons of the spiritual life. As we progress along our spiritual journey, we become increasingly aware of how weak we are in our-selves, but how strong we are in Christ. To experience our weakness involves suffering. The degree and kind of suffering can vary. The suffering can include the experience of the classical dark night of the spirit as described by St. John of the Cross. One of the main purposes of the dark night is to make a person keenly aware of his or her helplessness without God." quote by Fr. Carter from the newsletter $10

Priestly Newsletter 2000 Issue 2
Audio CD - Read by Father Edward J. Carter
$ 10.00 plus postage

Priestly Newsletter - 2000 #2 - CD. - Suffering: A Source of Life - Fr. Edward Carter, S.J. read it the year he died. Fr. Carter knew suffering that year. His voice is so powerful as he read each Newsletter from his heart and soul. "Every man has his own share in the redemption. Each one is also called to share in that suffering through which the redemption was accomplished. He is called to share in that suffering through which all human suffering has also been redeemed. In bringing about the redemption through suffering, Christ has also raised human suffering to the level of the redemption. Thus each man in his suffering can also become a sharer in the redemptive suffering of Christ..." quote by Fr. Carter from the newsletter $10
Light, Happiness, & Peace
Journeying Through Traditional Catholic Spirituality Author: Fr. John J. Pasquini
$ 10.00 plus postage

This book Light, Happiness and Peace is a journey into the spiritual life an awakening of deeper life IN HIM. Here are some of the comments we received from bishops and cardinals about the book. Cardinal – Pontifical Council for Culture – Vatican City "I am sure that this book, Light, Happiness and Peace through a discussion on traditional Catholic Spirituality will contribute in bringing back prayer into the mainstream of life." $10

In Imitation of Two Hearts
Prayers for Consolation, Renewal and Peace in Times of Suffering Author: Fr. John J. Pasquini
$ 10.00 plus postage

In Imitation of Two Hearts - Prayers for Consolation, Renewal and Peace in Times of Suffering Fr. John J. Pasquini leads a suffering soul to the gentle Hearts of Jesus and Mary. In these most loving Hearts - the prayers by Fr. John Pasquini - help the person suffering to know more deeply the pascal mystery of death/resurrection. President of the Pontifical Council for Health $10

Authenticity
Authenticity - Prayers and Meditations Author: Fr. John J. Pasquini
$ 10.00 plus postage

Authenticity, the Yellow Book of prayers by Fr. John Pasquini, can lead the soul into deeper intimacy with the Father, Son, and Holy Spirit, can lead to greater love of Mary which leads to the unitive life and greater holiness. The book of prayers Authenticity by Fr. John J. Pasquini is to help one grow ever deeper in the Unitive life. Apostolic Nuncio – Archbishop – Philippines "With Authenticity, much is gained in prayer, and much is accomplished through prayer. More especially if prayer is directed in behalf of the Church." $10

Medicine of Immortality
Prayers and Meditations for Mass and Eucharistic Adoration Author: Fr. John J. Pasquini
$ 10.00 plus postage

"In Medicine of Immortality, Father John Pasquini offers his readers the richness of Catholic devotional prayer, the wisdom of the Fathers and, most of all, the fruits of his own prayer and meditation before the Blessed Sacrament. I recommend this book to all who wish to grow in their love for the Lord, who sustains the life of His Church through the precious gift of His Body and Blood." Francis Cardinal George, O.M.I., Archbishop of Chicago $10

Ecce Fides
Pillar of Truth - Dedicated to defending Catholic beliefs through reason, Scripture, and the life of the Holy Spirit Author: Fr. John J. Pasquini
$ 10.00 plus postage

Ecce Fides is a work dedicated to defending Catholic beliefs through reason, Scripture, and the life of the Holy Spirit. "It is important that we (as people of God) return to the source of life, our faith, which is usefully exposed in this volume, and take it out to our contemporaries, evangelizing them and their cultures and inculturating the Gospel." Cardinal – Pontifical Council for Culture – Vatican City $10

| | | | |
| --- | --- | --- | --- |
| | | Shepherds of Christ, a book of Spirituality Newsletters, is a compilation of the first nine newsletters from Fr. John J. Pasquini begining in August 2006. The Newsletter has been circulated to the priests and hierarchy spreading devotion to the Sacred Heart and the Immaculate Heart, promoting love for the Eucharist, greater love for the Church, the Priesthood, Mary and the Holy Spirit, the Mass, Prayer, and greater intimate relationship with God. $35 | |

Authenticity Ocean DVD
The Authenticity Prayer Book is read with the Ocean as a backdrop.
$ 10.00 plus postage

DVD - Prayers from the Authenticity Book read by Rita Ring on the ocean it is beautiful. 410

Nursing Home Mass DVD
A special mass by Fr. John J. Pasquini for those in nursing homes or homebound.
$ 10.00 plus postage

DVD - A beautiful Mass was done by Fr. John J. Pasquini for Nursing homes and assisted living. It was done at St. Joseph's magnificent chapel St. Joseph's assisted living in Jupiter, Florida. It last about 33 minutes. We call it the golden Nursing Home Mass from St. Joseph's. $10

Consolation by Fr. John J. Pasquini upon the passing of a loved one. Fr. Pasquini has done a beautiful gift of his most wonderful homily given when someone dear has died. It can be given as a tremendous gift. $10

| | | | |
| --- | --- | --- | --- |
| | | Divine Mercy Chaplet CD. Prayed by Fr. John J. Pasquini $10 | |
Lucia's Vision
Giclee Art Print on Canvas by Harold Kellner
$ 150.00 plus shipping
Call Rosie
1-888-211-3041
or
1-727-725-9312

Statues

OL-Guadalupe
w/glass - 28


OL-Grace
w/glass - 24


OL-Mt. Carmel
w/glass - 24


OL-Lourdes
w/glass - 24


IH-Mary
w/glass - 24


IH-Ivory
w/glass - 24


SH-Jesus
w/glass - 24


SH-Blessing
w/glass - 24


Sorrow M
w/glass - 24


Inf.-Prague
w/glass - 24


OL-Lourdes
w/glass - 18

OL-Mt. Carmel
w/glass - 18


I Heart
w/glass - 18

I Heart - Ivory
w/glass - 18

OL-Grace
w/glass - 18

SH-Jesus
w/glass - 18


OL-Guadalupe
w/glass - 12


PV-Fatima
w/glass - 27


PV-Fatima
w/glass - 18


PV-Fatima
w/glass - 15


OL-Fatima
w/glass - 18


PV-Fatima
w/glass - 12


OL-Fatima
w/glass - 11


St. Padre Pio


St. Joseph


St. Therese


St. Francis


St. Anthony


St. Claire


Limpias


St. Jude


Divine Mercy


Holy Family


Angel


St. Philomena


Pieta - Marble


Pieta - Color


Holy Family 12


St. Anthony - 18


St. Francis - 18


St. Joseph - 18


St. Therese - 18


St. Rita - 18


St. Clare - 12


St. Rita - 12


St. Padre Pio - 12


Divine Mercy - 12


St. Michael - 11


Limpias - 8



Shepherds of Christ Ministries
P. O. Box 627
China, IN 47250

Toll free - 1-888-211-3041
Local - 1-812-273-8405
fax - 1-812-273-3182
web: www.sofc.org
e-mail: info@sofc.org


| | | | |
| --- | --- | --- | --- |
| | Size | Price | Quantity |
| Holy Family | 24" | $180 | |
| Limpias | 24" | $125 | |
| St. Anthony | 24" | $125 | |
| St. Claire | 24" | $125 | |
| St. Francis | 24" | $125 | |
| St. Joseph | 24" | $125 | |
| St. Jude | 24" | $125 | |
| St. Padre Pio | 24" | $125 | |
| St. Therese | 24" | $125 | |
| Divine Mercy | 22" | $125 | |
| Angel | 22" | $100 | |
| St. Philomena | 20" | $100 | |
| St. Philomena | 16" | $65 | |
| St. Joseph | 18" | $65 | |
| St. Francis | 18" | $65 | |
| St. Anthony | 18" | $65 | |
| St. Rita | 18" | $65 | |
| St. Therese | 18" | $65 | |
| Pieta - Color | 15" | $125 | |
| Pieta - Marble | 15" | $125 | |
| Holy Family | 12" | $75 | |
| St. Padre Pio - standing | 12" | $100 | |
| St. Padre Pio - sitting | 9" | $100 | |
| St. Michael | 11" | $40 | |
| St. Rita | 12" | $40 | |
| Divine Mercy | 12" | $50 | |
| St. Claire | 12" | $40 | |
| Pieta - Color | 8" | $75 | |
| Pieta - Marble | 8" | $75 | |
| Limpias | 8" | $25 | |
| Our Lady of Guadalupe w/glass | 28" | $500 | |
| Our Lady of Mt. Carmel w/glass | 24" | $500 | |
| Immaculate Heart of Mary w/glass | 24" | $500 | |
| Immaculate Heart - Ivory w/glass | 24" | $500 | |
| Infant of Prague w/glass | 24" | $500 | |
| Our Lady of Grace w/glass | 24" | $500 | |
| Our Lady of Lourdes w/glass | 24" | $500 | |
| Sacred Heart of Jesus w/glass | 24" | $500 | |
| Sacred Heart -Blessing w/glass | 24" | $500 | |
| Sorrowful Mother w/glass | 24" | $500 | |
| Immaculate Heart of Mary w/glass | 18" | $300 | |
| Immaculate Heart - Ivory w/glass | 18" | $300 | |
| Sacred Heart of Jesus w/glass | 18" | $300 | |
| Our Lady of Lourdes w/glass | 18" | $300 | |
| Our Lady of Grace w/glass | 18" | $300 | |
| Our Lady of Mt. Carmel w/glass | 18" | $300 | |
| Our Lady of Guadalupe w/glass | 12" | $200 | |
| Fatima w/glass | 11" | $150 | |
| Fatima w/glass | 18" | $250 | |
| Pilgrim Virgin w/glass | 12" | $160 | |
| Pilgrim Virgin w/glass | 15" | $200 | |
| Pilgrim Virgin w/glass | 18" | $250 | |
| Pilgrim Virgin w/glass | 27" | $450 | |


Call for Shipping Price (1-888-211-3041)


Name


Sub-Total

Address


IN Tax (7%)

City


Shipping

State Zip


Donation

Telephone


Order Total
Call Rosie
1-888-211-3041
or
1-727-725-9312



Immaculate Heart and Sacred Heart Pictures Available
with & without frames - different sizes available