Holy Week Retreat
Florida Retreat
April 2nd - 5th
1:30pm and 6:20pm
Please tune in!
March 22, 2012

Jesus: My dear people,

Today March 22, 2012, I want you to make available the statues: Our Lady of Fatima and Our Lady of Guadalupe with the glass, so people will honor Mary and pray the prayers as I have requested before the statue praying for the priests, the Church and the world.

Pray the prayers before the statues with glass for healings and blessings for your family, for your country, for the Church and the world. I promise special graces to those praying these prayers, and graces drawing them closer to My Heart and My Mother's heart. I want all to know My Mother's love as their mother. Put the statues with the glass in your homes and Churches, your schools and places of businesses and pray these prayers given to Fr. Carter, S.J., founder of Shepherds of Christ, in the prayer manual for the priests, the Church and the world. I am Jesus, Chief Shepherd of the Flock.

| | |
| --- | --- |
| | |
| | March 1, 2004 |

March 1, 2004

Special in March

Special Statue price in March

March 1, 2004 image head was destroyed

March 3, 1997 Falmouth flooded

March 22, 1994 the corner fell off the Holy Spirit Center

Special Sale on these statues

12" Our Lady of Guadalupe -
$50 plus shipping

12" Our Lady of Fatima -
$50 plus shipping




15" Our Lady of Fatima -
$75 plus shipping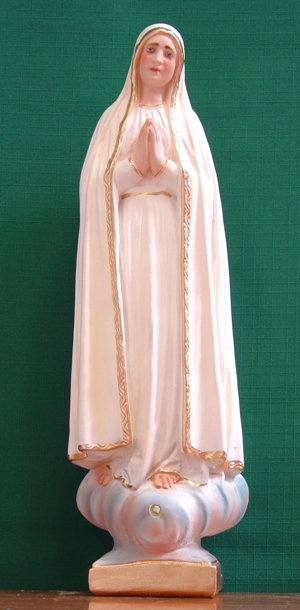 Come to Florida to get your statue
or Call Rosie 1-888-211-3041
| | | | | | |
| --- | --- | --- | --- | --- | --- |
| | Español | Français | Português | Italiano | Polska |

They are available on a 1 sheet brochure, in the prayer manual and in all the books.
Easter Special for Limited Time Only

The 24" Our Lady of Fatima Statue
w/ glass including crown
is $100.00 off for a limited time.
$350.00 plus shipping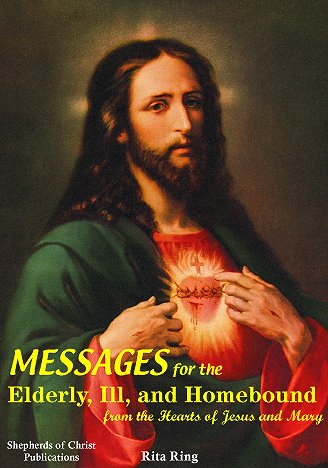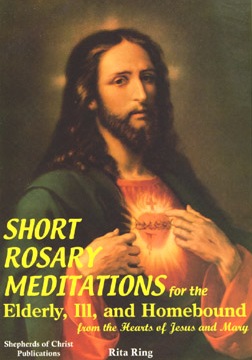 Give your Grandma a set for Easter
A set of Nursing Home books
2 for the price of one - $10.00 plus shipping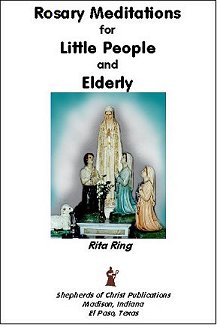 Little People and Elderly
Rosary Book - $2.00 plus shipping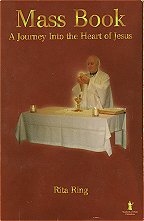 Old Mass Book - $4.00 plus shipping
| | |
| --- | --- |
| Blue Book 4 | Blue Book 5 |
Give a friend a gift for Lent
Blue Books 4 & 5 - $5.00 Total plus shipping
Please call Rosie - 1-888-211-3041


| | | |
| --- | --- | --- |
| | For a $500 donation we will give you the gift of the 12" Guadalupe Statue with glass from Mary's image face and you will help 500 priests in the United States get Fr. Joe's homily book. | |
In these trying times in the United States preceding the election, Jesus has asked us to circulate the Priestly Writing, Fr. Joe's homily book focusing on the Word and the Eucharist with the Shepherds of Christ prayers in the back of the book. The only thing that will help to renew the Church and the world is following the commandments and the Father's Plan. Please help us send this book to the United States priests.

Call Rosie 1-888-211-3041

The Florida Book Store

Please pray for some special intentions.

Through the intercession of Fr. Carter
and Our Lady of Clearwater
please pray for Dan's healing.

Please pray for Betty, Jimmy &Adeline.
Pray for Hal Wittrock & family
Given March 23, 2012

Mary by day
July 5, 2000

by night
July 5, 2000

Mary:

I am the Queen of Peace. In these troubled times of
your country I am begging you give my message of
peace and holiness to your troubled country. I desire
my statue with the glass in your homes, schools,
Churches and businesses and pray the prayers Jesus
gave Fr. Carter 18 years ago.

| | | | | | |
| --- | --- | --- | --- | --- | --- |
| | Español | Français | Português | Italiano | Polska |

Mary: My children,

You need to make Jesus, the King and Center of
your homes, schools, Churches, businesses,
all places on the earth —

Satan is waging a war. Pray the prayers as Jesus told
Fr. Carter before the statue.

Let this be a time of bringing the love of Our 2 Hearts to
your world —

Please as your heavenly Mother, I tell you to do as Jesus
said 18 years ago, spread these prayers and see they are
prayed all over the earth.

I am Our Lady of Clearwater for all these years, I have appeared
to tell you, as the Mother of All and Queen of Peace that God
the Father wants this devotion to Our 2 Hearts —

Listen to Him and pray these prayers —
Begin them in the Churches —
Look at the threats you are suffering —
Pray as Jesus told Fr. Carter

July 31, 1994

Words of Jesus to Members of
Shepherds of Christ Associates:

"My beloved priest-companion, I intend to use the priestly newsletter, Shepherds of Christ, and the movement, Shepherds of Christ Associates, in a powerful way for the renewal of My Church and the world.

"I will use the newsletter and the chapters of Shepherds of Christ Associates as a powerful instrument for spreading devotion to My Heart and My Mother's Heart.

"I am calling many to become members of Shepherds of Christ Associates. To all of them I will give great blessings. I will use them as instruments to help bring about the triumph of the Immaculate Heart and the reign of My Sacred Heart. I will give great graces to the members of Shepherds of Christ Associates. I will call them to be deeply united to My Heart and to Mary's Heart as I lead them ever closer to My Father in the Holy Spirit."

- Message from Jesus to Father Edward J. Carter, S.J., Founder, as given on July 31, 1994,
feast of Saint Ignatius Loyola, Founder of the Society of Jesus (The Jesuits)

Mary: You are being threatened more than you know with the
religious freedom issues. My children abortion is
wrong. Now this — pray these prayers before My statue
with the glass, pray fervently — God will help you —
I am Mary, Queen of Peace, Our Lady of Clearwater
I crush the head of satan with my heal.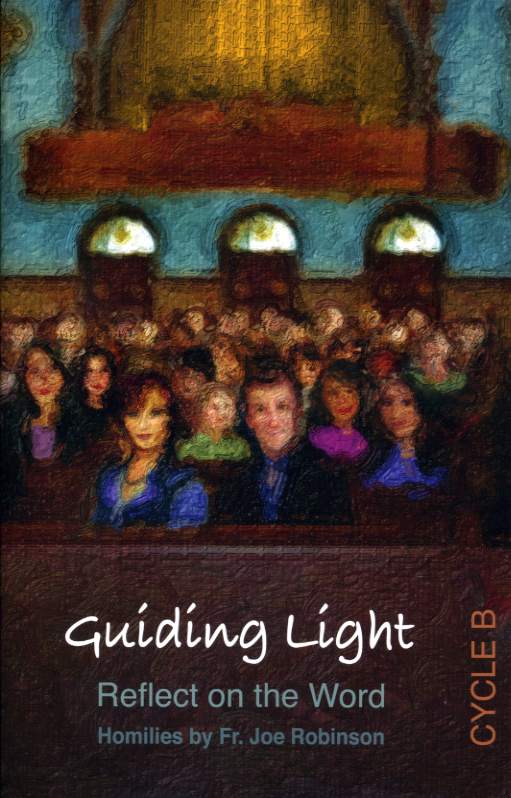 Available $15.00 plus shipping
Call Rosie
1-888-211-3041
Sixteenth Sunday of Ordinary Time

Jeremiah 23: 1-6
'Disaster for the shepherds who lose and scatter the sheep of my pasture, Yahweh declares. This, therefore, is what Yahweh, God of Israel, says about the shepherds who shepherd my people, "You have scattered my flock, you have driven them away and have not taken care of them. Right, I shall take care of you for your misdeeds, Yahweh declares! But the remnant of my flock I myself shall gather from all the countries where I have driven them, and bring them back to their folds; they will be fruitful and increase in numbers. For them I shall raise up shepherds to shepherd them and pasture them. No fear, no terror for them any more; not one shall be lost, Yahweh declares!


Look, the days are coming,
Yahweh declares,
when I shall raise an upright Branch
for David;
he will reign as king and be wise,
doing what is just and upright
in the country.
In his days Judah will triumph
and Israel live in safety.
And this is the name he will be called,
'Yahweh–is–our–Saving–Justice.' "

Ephesians 2: 13-18

But now in Christ Jesus, you that used to be so far off have been brought close, by the blood of Christ. For he is the peace between us, and has made the two into one entity and broken down the barrier which used to keep them apart, by destroying in his own person the hostility, that is, the Law of commandments with its decrees. His purpose in this was, by restoring peace, to create a single New Man out of the two of them, and through the cross, to reconcile them both to God in one Body; in his own person he killed the hostility. He came to bring the good news of peace to you who were far off and peace to those who were near. Through him, then, we both in the one Spirit have free access to the Father.

Mark 6: 30-34

The apostles rejoined Jesus and told him all they had done and taught. And he said to them, 'Come away to some lonely place all by yourselves and rest for a while'; for there were so many coming and going that there was no time for them even to eat. So they went off in the boat to a lonely place where they could be by themselves. But people saw them going, and many recognised them; and from every town they all hurried to the place on foot and reached it before them. So as he stepped ashore he saw a large crowd; and he took pity on them because they were like sheep without a shepherd, and he set himself to teach them at some length.
Sixteenth Sunday of Ordinary Time
July 19, 2009

HOMILY: There was a man who worked in a museum whose job it was to explain the different exhibits. On one occasion he pointed to the bones of a dinosaur saying the bones were 100 million and 9 years old. Someone asked how they could date those bones so accurately. He said "well, when I started working here, I was told these bones were 100 million years old and I've worked here for nine years."

Today I want to give everyone a little history lesson. I'm not going back to the dinosaurs, but I am going back pretty far – to King David, 1000 years before Christ. When I was in school, I hated history. It wasn't until we studied the history of the Old Testament in the seminary that I began to appreciate it. I cannot cram 1000 years of history into a couple of minutes. I just want to touch on the parts of Jewish history that are mentioned in today's reading. If you want to learn more, read everything in the Old Testament, but be sure you have a commentary to help you. Otherwise, you'll give up in despair because you won't know what it's all about - especially the prophets and the historical books.

When David was king 1000 years before Christ, David wanted to build a house for God, since there was no Temple for God at that time. God did not give David permission to do so, however God promised David through the prophet Nathan that he would bless him and build David a house in the sense that David's kingdom would continue forever and one of his descendants would always rule. This blessing lasted through the reign of David's son, Solomon; but we humans somehow have the ability to sabotage God's blessings. Solomon turned to pagan gods and over-extended the country financially by elaborate building projects and exorbitant taxes, so when Solomon died there was a rebellion and most of Israel broke away from Solomon's successor, David's grandson, Rehoboam. Rehoboam continued to rule over the southern part of Israel, the area we know as Judaea . For 400 years (and this is amazing) the kings of Judaea were descendants of King David. The northern kingdom that rebelled against David's successors suffered under a succession of kings and rebellions. In less than 300 years the northern kingdom was destroyed by the Assyrians, people from northern Iraq. About 100 years after that, the Babylonians from southern Iraq conquered the Assyrians and took control of the entire Middle East. The conquest of the Babylonians brings us up to Jeremiah whom we heard in today's first reading. At the time of Jeremiah, here was the situation: the northern kingdom no longer existed. The southern kingdom, Judaea, was still being ruled by David's descendants but they were not loyal to God or to God's laws. Jeremiah spoke to these kings as they came into power, the last four being: Jehoahaz, Jehoiakim, Jehoikin and Zedekiah. Zedikiah, the last reigning king, died in disgrace. After the Babylonians captured him, his sons were slaughtered before his eyes, he was then blinded and led off to Babylon in chains where he presumably died. You can read how Jeremiah spoke with them in great detail in the book of Jeremiah. He told them exactly what they needed to do to survive the invading forces of Babylon. His messages were ignored. He blames them and their leadership for the destruction that came upon God's people. As we heard in today's first reading, God speaks through Jeremiah: "Woe to the shepherds who mislead and scatter the flock of my pasture." God said he would take over shepherding his people; he would bring them back from exile; he would appoint leaders over them who would serve them well and lead them to peace and security. It took 600 years before God thought the world was ready for this king who would reign and govern wisely, who would do what is just and right in the land.

But then he came, through the announcement of an angel to a virgin who was engaged to a man named Joseph of the house of David, and the virgin's name was Mary. And the angel said to her "Do not be afraid Mary, for you have found favor with God. Behold, you will conceive in your womb and bear a son, and you shall name him Jesus. He will be great and will be called Son of the Most High, and the Lord God will give him the throne of David his father, and he will rule over the house of Jacob forever, and of his Kingdom there will be no end."

In last week's gospel, Jesus sent his apostles out to heal and cast out demons and to call people to repentance. In today's gospel we are told of their return, excited over their experience and tired. Jesus wanted to some time off, but he couldn't. The mission of Jesus and his apostles apparently was so successful that a great crowd caught up with them before they had chance to catch their breath. Mark describes Jesus taking compassion on them (his heart was moved with deep sympathy for them would probably be a better translation). He saw them as sheep without a shepherd, - people without leadership, and he began to teach them.

One of the important messages in today's readings is that in love our Lord leads us, by teaching us and appointing others to teach us. But we need to listen, and we need to keep on listening. We'll never be finished listening and learning as long as our world suffers from injustice, poverty, hunger, discrimination, war, hatred and killing of innocent people. Christ would be put to death before he would stop teaching. It is to our own great loss when we stop listening. That's one of the reasons we are here each weekend, to listen and to learn. We call ourselves disciples. The word disciple means learner. When we've quit learning, we've quit being a disciple.
DVD Sale

| | | |
| --- | --- | --- |
| | | |
| Jeremiah | Esther | The Passion |
| $10.00 | $10.00 | $10.00 |
plus shipping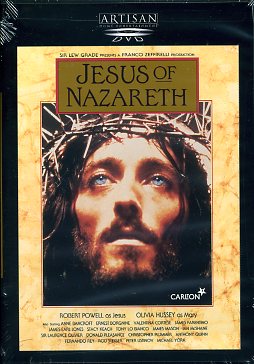 Jesus of Nazareth
$15.00
April 1, 2012
From the Priestly Newsletter 1999 Issue 2
Available on disc.
The spiritual life is centered in assimilation to Jesus. Here are words which offer insight into our life in Christ: "No mere human courage carried even to the highest degree could rise to the strength of soul needed to carry into practice the principles of life on which the Man-God acted. Mere conviction that His way and His conduct are most excellent and most worthy of imitation, is not sufficient for us. It is more disheartening than inspiring to have to approve and yet to be unable to imitate. And admiration that does not lead to imitation is a sterile thing. The Christian by his very vocation is called to express Christ in his own life. To do this demands a divine energy. That energy is, in a mysterious manner, latent in the mysteries of the Savior's life on earth. These mysteries are quasi-sacramental in their character. Each is a manifestation of the divine. It is that and something more. For those, who by faith, lay hold of Christ in a willingness to be united with Him in act, the mystery possesses a divinizing power. It can make contact with the ordinary experiences of the Christian's life and impart to them a superhuman dignity and worth.
"The mysteries of the life of Jesus are not dead, static…They are living and dynamic. They have been lived for the members of Christ. All the states that the Savior traversed, all the human experiences that he willed to go through, have for their purpose the sanctification of all that enters into a man's deliberate life. These mysteries of His love accumulated vast reservoirs of merit in order to communicate this human-divine quality to the Christian's doings and sufferings…
"That this divinizing process take place, there is required a willed contact between the individual and Christ. This contact is effected by the activity of the virtue of faith. It is perfected by sympathy and love. The Christian who wills to have the life of Christ develop in himself, must consent to 'steep' mind, imagination and heart in the earthly career of Jesus. He must aim at a sympathy with the Savior in all that he went through. He must strive to identify himself with the divine Master, to think with Him, to feel with Him, to judge with Him, to see with His eyes and to speak with His tongue. He must will to be as the Savior was in all these incidents…
"The Son of man is ever at the service of His brethren for their good. The transformation of their souls is His chief concern, though He is not indifferent to their bodily welfare. It is certain, then, that if a soul lays hold of Him in faith and trusts to receive an inflow of divine life through that contact, its expectations will be fulfilled. Christ Himself states that He came to give life. By life He meant the supernatural life of divine grace.
"Christ's mysteries belong to all Christ's members. To secure the advantages that follow from their privileged condition the members of Christ must deliberately aspire to harmonize thoughts, affections and aspirations with those of the Lord. They must try to be, in fact, one spirit with Him. It is this 'Oneness' in spiritual ideal that releases the streams of life accumulated through Christ's merits and permits them to circulate through the soul…
"The events of the thirty-three years are not to be laid hold of by the Christian in the sense that he has to undergo exactly similar things. It is the spirit of these experiences that is important. And it is by putting that spirit into his own encounters with circumstances that the Christian posits the condition that enables the virtue and the merits of Christ to transmute his actions into something of divine worth. An excellent imitation of the Lord may be realized without demanding anything extraordinary in the way of poverty, sufferings, trials or persecutions."
8
At the Last Supper, on the night He was betrayed, our Saviour instituted the Eucharistic Sacrifice of His Body and Blood. He did this in order to perpetuate the sacrifice of the Cross throughout the centuries until He should come again, and so to entrust to His beloved spouse, the Church, a memorial of His death and resurrection: a sacrament of love, a sign of unity, a bond of charity, a paschal banquet in which Christ is consumed, the mind is filled with grace, and a pledge of future glory is given to us (Vatican II, Constitution on the Sacred Liturgy, No. 17)
9
The Church, therefore, earnestly desires that Christ's faithful, when present at this mystery of faith, should not be there as strangers or silent spectators. On the contrary, through a proper appreciation of the rites and prayers they should participate knowingly, devoutly, and actively. They should be instructed by God's word and be refreshed at the table of the Lord's body; they should give thanks to God; by offering the Immaculate Victim, not only through the hands of the priest, but also with him, they should learn to offer themselves too. Through Christ the Mediator, they should be drawn day by day into ever closer union with God and with each other, so that finally God may be all in all. (Constitution on the Sacred Liturgy, No. 48)
10
Through the Eucharistic Sacrifice Christ the Lord desired to set before us in a very special way this remarkable union whereby we are united one with another and with our divine Head, a union that no word of praise can ever sufficiently express. For in this sacrifice the sacred ministers act not only as the representative of our Saviour, but as the representative of the whole Mystical Body and of each one of the faithful. Again, in this act of sacrifice, the faithful of Christ, united by the common bond of devotion and prayer, offer to the eternal Father through the hands of the priest, whose prayer alone has made it present on the altar, the Immaculate Lamb, the most acceptable victim of praise and propitiation for the Church's universal need. Moreover, just as the divine Redeemer, while dying on the Cross, offered Himself to the eternal Father as Head of the whole human race, so now, 'in this clean oblation' He not only offers Himself as Head of the Church to His heavenly Father but in Himself His mystical members as well. He embraces them all, yes, even the weaker and more ailing members, with the deepest love of His Heart. (Pope Pius XII, Mystici Corporis AAS, XXXV, 232-233)
11
Fr. Slavko Barbaric, O.F.M., observes: "The spirit of the Eucharist implies willingness to offer ourselves to others. It means to oppose completely the spirit of pride and selfishness which accomplishes not peace but war, destruction, violence and killing…Everything we give through Eucharistic love is transformed into something beautiful and new and creates a new relationship."
12
Pope John Paul II states: "This worship, given therefore to the Trinity of the Father and of the Son and of the Holy Spirit, above all accompanies and permeates the celebration of the Eucharistic Liturgy. But it must fill our churches also outside the timetable of Masses. Indeed, since the Eucharistic Mystery was instituted out of love, and makes Christ sacramentally present, it is worthy of thanksgiving and worship. And this worship must be prominent in all our encounters with the Blessed Sacrament, both when we visit our churches and when the sacred species are taken to the sick and administered to them.

"Adoration of Christ in this sacrament of love must also find expression in various forms of Eucharistic devotion: personal prayer before the Blessed Sacrament, Hours of Adoration, periods of exposition—short, prolonged and annual (Forty Hours) - Eucharistic benediction, Eucharistic processions, Eucharistic congresses. A particular mention should be made at this point of the Solemnity of the Body and Blood of Christ as an act of public worship rendered to Christ present in the Eucharist, a feast instituted by my predecessor Urban IV in memory of the institution of this great Mystery.

"All this therefore corresponds to the general principles and particular norms already long in existence, but newly formulated during or after the Second Vatican Council.

"…The Church and the world have a great need of Eucharistic worship. Jesus waits for us in this sacrament of love. Let us be generous with our time in going to meet Him in adoration and in contemplation that is full of faith and ready to make reparation for the great faults and crimes of the world. May our adoration never cease."
13
Edward Jean, C.S. Sp., The True Vine and Its Branches, Kenedy, pp. 24-28.

The Documents of Vatican II, "Constitution on the Sacred Liturgy", America Press Edition, No. 47.

Ibid., No. 48.

Pope Pius XII, Encyclical Letter, Mystici Corporis, AAS XXXV, pp. 232-233.

Slavko Barbaric, O.F.M., Celebrate Mass with Your Heart, Faith Publishing, p. 109.

Letter of Pope John Paul II, The Mystery and Worship of the Eucharist, Pauline Books and Media, No. 3.
R. Jesus is the Light —
Jesus came humbly —
Jesus knocks and waits for us to
open the door —
Like Jesus we will not probably
hear the cheers of the crowd —
Jesus wants us to obey —
Jesus wants us to love —


Mary's Message


from the Rosary of August 27, 1996

Mary: I stood beneath the cross of my Son, and my Heart was in such pain for I saw Him before my eyes. I saw Him covered with blood. I saw Him die. My Heart, my children, my Heart to watch my Son, but my Heart, my Heart, how I suffered for my little children of the world that give in to this world and give up the love of my Son. O my little children of light, I give you this message. Carry this light into the darkness for your Mother Mary, for I stood beneath the cross and I cried. I cried for the little ones. I cried for the young ones, the ones that do not care and will lose their souls. How do I make you see for you will not listen to me? What can I do? I come. I appear. I beg. I plead. I give you these gifts from my Son, and you reject me. I do not deliver messages very often anymore for I have been ignored. The message is the same. You do not read the messages I have given to you. Please help me. Help the little children. I appear. I appear. I appear, and I am ignored. I stood beneath the cross, and I cried. I cried, and my Heart was in such anguish for my little children, for I am searching for them this day as I searched for the Child Jesus. Please, please help me. I cannot hold back the hand of my Son any longer. I am Mary, your Mother. I ask you to help my children. You are my children of light.

end of Mary's Message
February 2012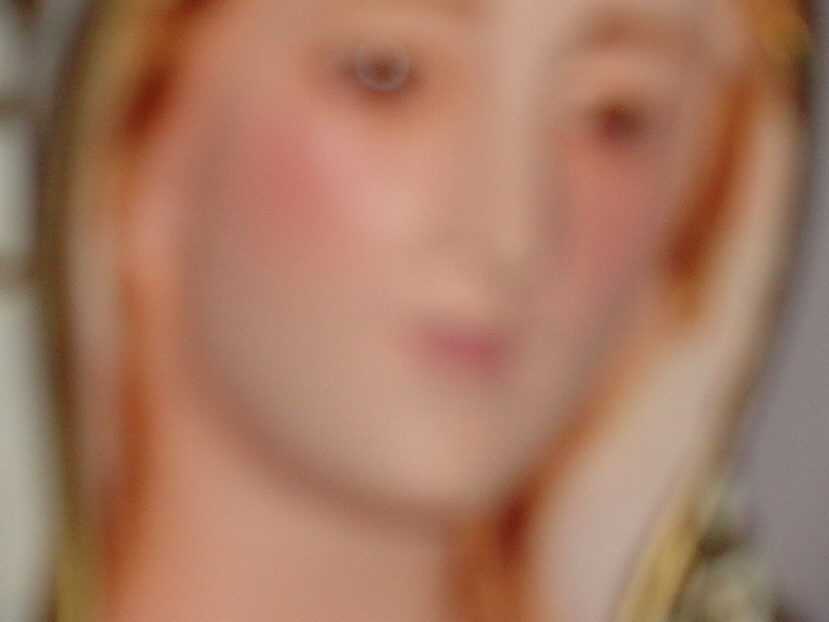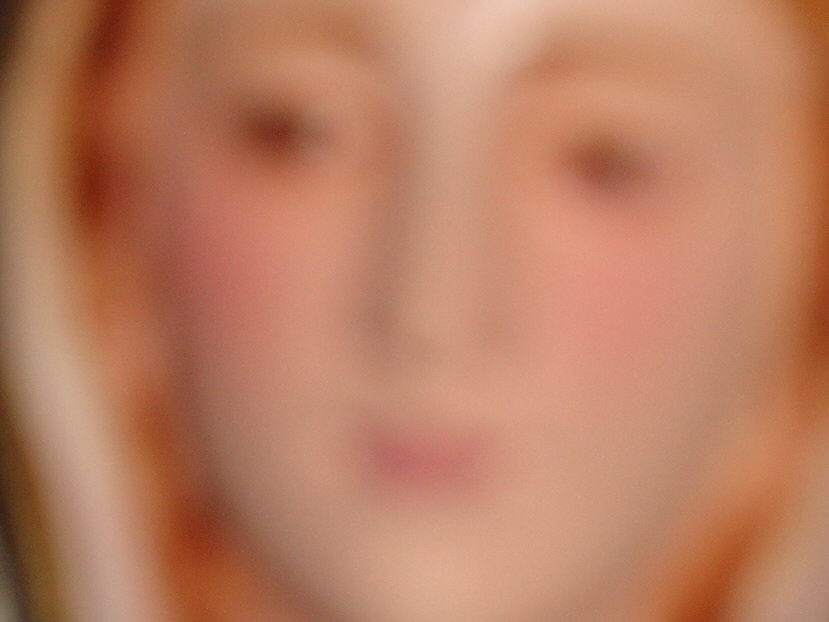 Head turned opposite directions
March 5, 2012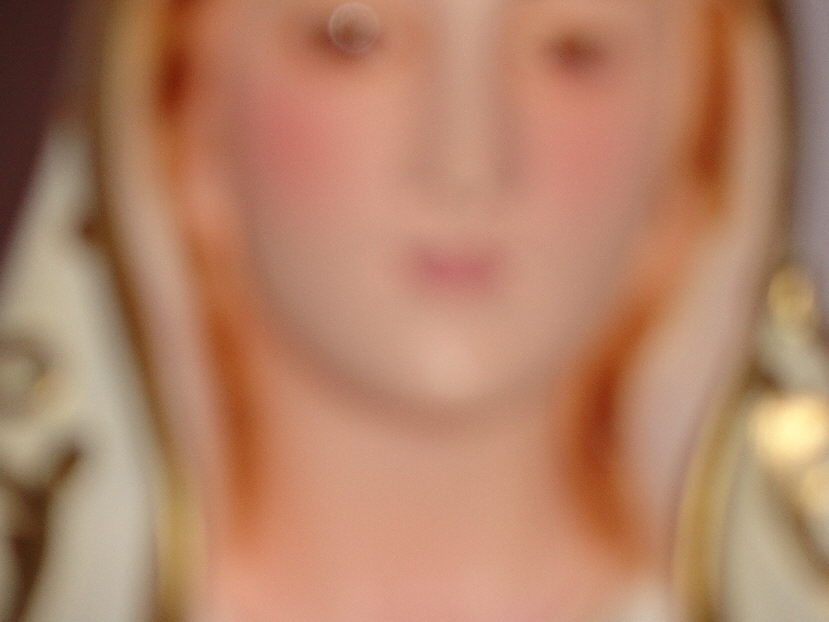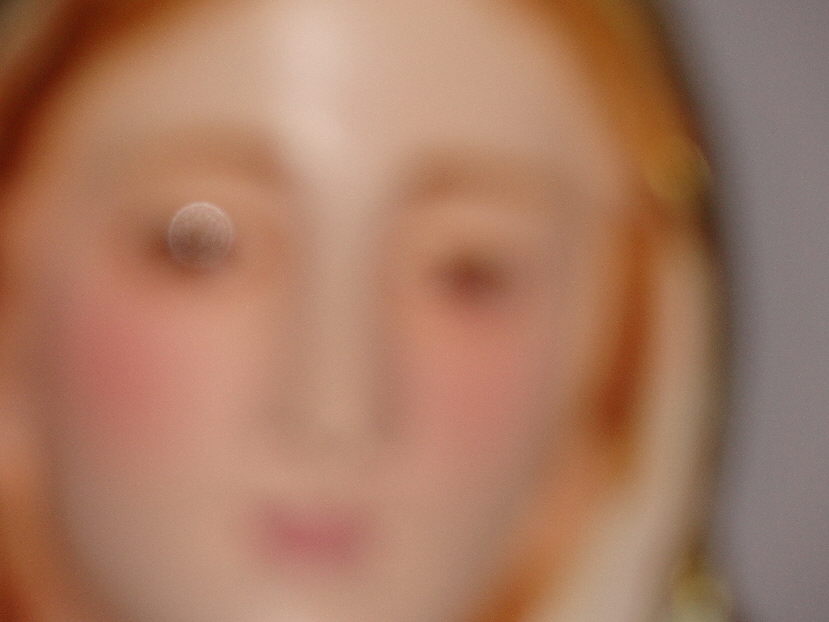 R. I have seen Mary's eyes after all
the time her image was in
Clearwater with no eyes —
no facial features —
I have been asked by Jesus to
photograph her eyes, her
face.
Mary is our spiritual Mother and
we are all brothers and
sisters under God the Father —
God calls us to obedience —
So much so that Jesus shows us
His obedience to His Father
in His bitter passion and
death —
Obedience the seal of all
religious orders —
In the Shepherds of Christ we have been
called to show Mary as our spiritual
Mother —
to tell men how the incarnation
goes on in us —
to focus on how we are to
love our holy Mother —
to honor her —
to return to that simplicity
of obedience to God's will —
return as a child —
mature in our hearts more
and more as children of God —
And so we are called to let go
of that which is ours
here below more and more
We give ourselves to Our Lady
of Clearwater, to be a
handmaid of Jesus —
to grow in greater purity
in her Immaculate Heart and
so to dwell more deeply in the
Sacred Heart of Jesus —
to be more intimately His —
For we are to live to do as Mary says
"Do whatever He tells you"
Jesus gives us Himself in the Eucharist
Jesus feeds us with Himself —
Oh Mary, our Immaculate Mother,
teach us about being so
one with God —
Let our hearts be gentle and
tender —
Oh Sacred Heart of Jesus —
I see Mary, Mother of the Eucharist,
so one with Jesus —
Mary our beloved Mother —
Perfect Handmaid of the Lord —
Sing: Holy Is His Name
Jesus meek and tender of Heart —
help us to be so much more
tender of heart —
Loving and giving to others to
lead to greater unity to
God —
Jesus and Mary gave us Blue Book 4
So we would hear Mary talk
about the love of her Son —
So we would see Jesus' love for
His Mother —
So we could know how God
loves us so much —
Mary loves us so much
The love of the 2 Hearts is
real —
Matthew 10: 22-25
You will be universally hated on account of my name; but anyone who stands firm to the end will be saved. If they persecute you in one town, take refuge in the next; and if they persecute you in that, take refuge in another. In truth I tell you, you will not have gone the round of the towns of Israel before the Son of man comes.
'Disciple is not superior to teacher, nor slave to master. It is enough for disciple to grow to be like teacher, and slave like master. If they have called the master of the house "Beelzebul", how much more the members of his household?
R. The Hearts of Jesus and Mary —
the Hearts of greatest love —
Oh Mary wants us to ask through
her powerful intercession
as Our Lady of Clearwater —
and in love of Mary:
marvel how Christ will
hear our prayer.
Oh Immaculate Mary, Our Lady of
Clearwater, hear our prayer for this
mission —
Sing: Immaculate Mary
Let us turn to Our Lady of Clearwater —
Let us love her so much —
Mary is full of grace —
We must care for our souls —
the purity of them
We must pray with devotion
to the 2 Hearts —
Our lives lived to spread
this devotion to these
2 Hearts — the love of these
two Hearts —
Oh our little heaven on earth
dwelling in the 2 Hearts —
Jesus told them to pray and
they slept —
Are we sleeping after all her
apparitions —
Our Lady of Clearwater appearing 7 1/2 years —
Mary by day
July 5, 2000

by night
July 5, 2000
R. What is the stumbling block —
like Eve in the garden
that listened to satan —
having been given all
the gifts God gave —
The heart is to be one with
the Heart of Jesus and Mary in
such love —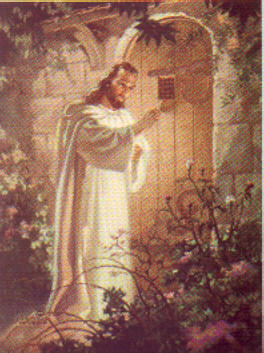 R. Jesus is knocking on our door.
Will we open it
or do we expect Him to wait on us?
Meditating on His Passion —
the Agony of the Garden —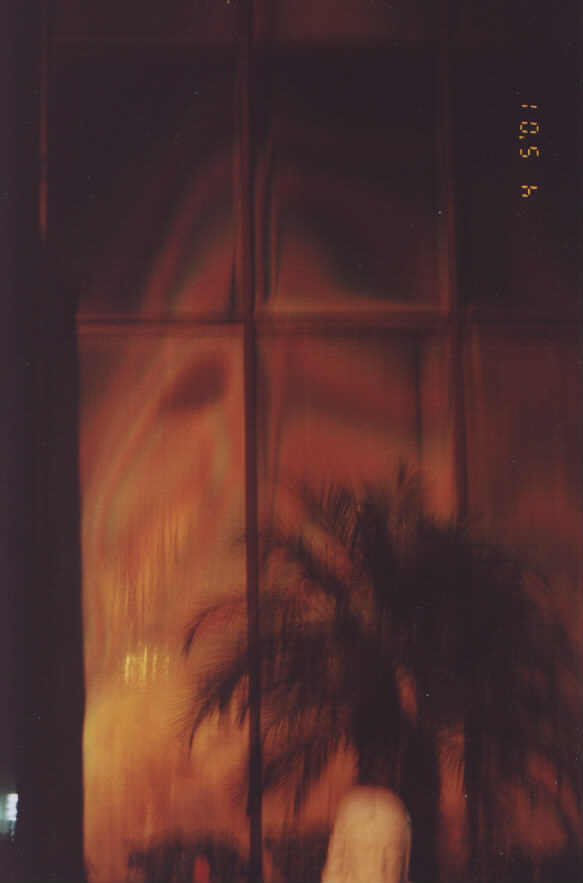 April 5, 2001
R. Can we see through the
eyes of Mary's heart —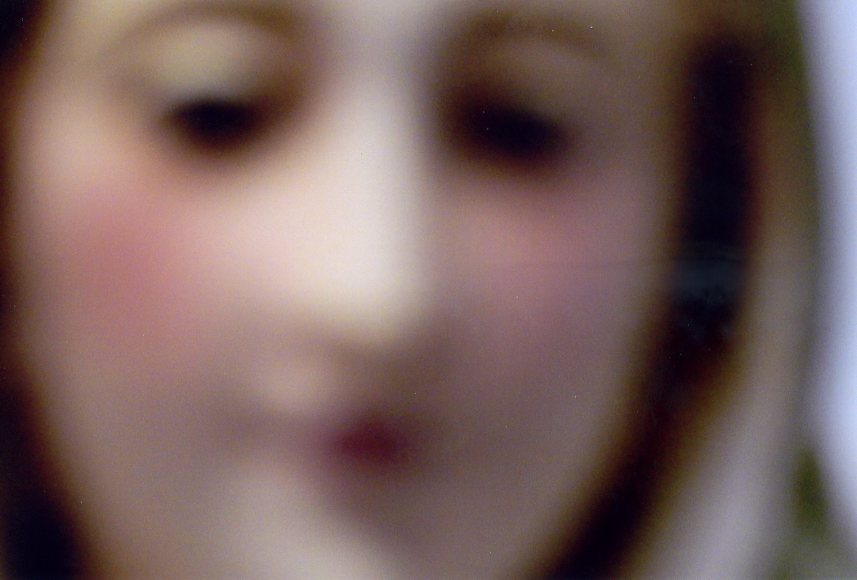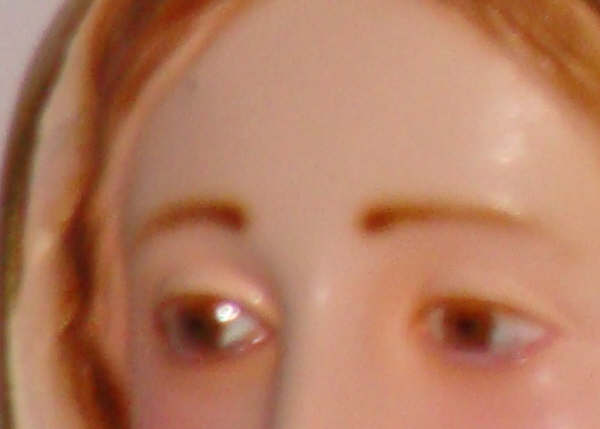 Eyes closed — Eyes open
R. Or are our eyes closed, as
we ignore all these signs
and do not have faith
and believe ourselves so
we really stand in the
way —
like a big rock
blocking the Red Rosary Book
blocking Blue Book IV about the 2 Hearts
The Blue Books Fr. Carter said
was as much his as
mine —
The Priestly Newsletter Book II —
Fr. Carter said was our book
because of the merger of
the message of the 2 Hearts —
To be stuck in the head
and not see with the heart —
love through the Hearts of Jesus and Mary
is to miss the
eyes of really knowing
God and Mary

---
Mary says:
Do you see why I show you
my eyes —
many are closed in their eyes —
What do you want God to do
to prove I am your
Mother and He has sent
me now for 18 years
appearing to Rita —
What sign should God give
you for your own
choice to not have
faith in this —
Fr. Carter believed and the
Movement flourished
Then Fr. Carter died and the
stumbling block appeared —
lack of faith - first —
then competition —
then actually anger to
wipe out the messenger
chosen by God —
Why are you here, to oppose
the mission?
It surely isn't to support
Rita the co-founder
and visionary —
The closer Jesus got to the
crucifixion — the more
His enemies were set
to kill Him — to put
Him to a bitter death —
Jesus was whipped and whipped
for your hatred and
anger and lies —
I am the Virgin Mother of
God — God knows your
opposition in your heart —
He is being opposed by you —
You rebel against His Plan
and try to deceive God —
My son - your deception
is from satan —
It won't win you a
place next to Jesus —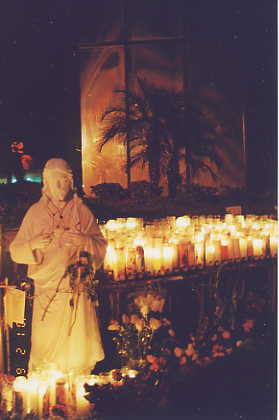 February 5, 2001
Mary: Judas was a betrayer —
Jesus still loved him —
But Judas' rebellion
was his choice —
Things have happened
because of your rebellious
choices
I am Mary your Mother and I
have appeared here since
1996 and still appear —
You do not see me because
of your unfaithful heart —
Jesus was a carpenter —
He used His hands to work
the wood —
He loved me as His Mother —
He respected women —
Jesus: The love We (Jesus and Mary
— the Two Hearts) have We
write about in the Blue
Books — Blue Book IV —
the Red Rosary Book —
You do not spread them,
use them —
You oppose the very
gift I have given —
See My eyes looking at Mary —
Quit opposing My Plan —
March 5, 2012

March 2, 2012

Facial expressions are different
Mary: Did you see my Son's beaten
face —
Do you know wounds you
say - stabbed in your
heart —
Do you know the wounds —
of a religious ignoring
their love-marriage
to Jesus — the wounds
Jesus suffered —
Do you divorce Jesus
for your anger,
pride, selfishness —

Only a fool acts because of
unjust anger —
A wise man acts to do God's
will —

I show you my eyes closed
so you see — you don't
see with blind eyes —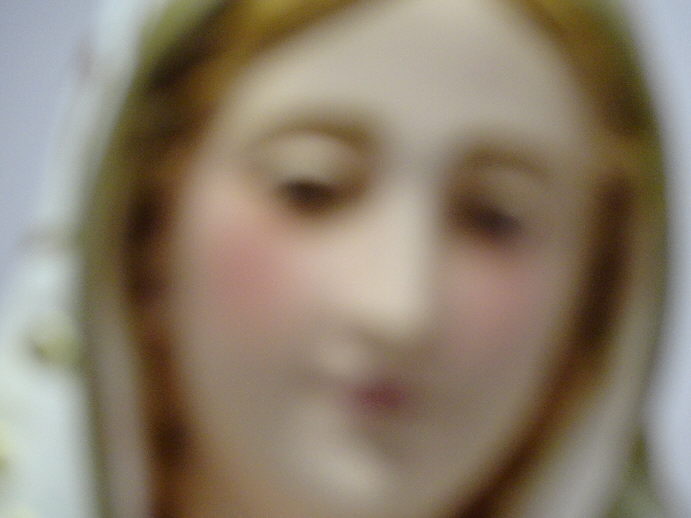 January 3, 2012
Mary: My Son's face was sliced
with wounds, tore
apart —
You give into satan who
has you tearing apart
what my Son asked
for —
His face was so bloodied —
So sliced with wounds
I saw His eyes disfigured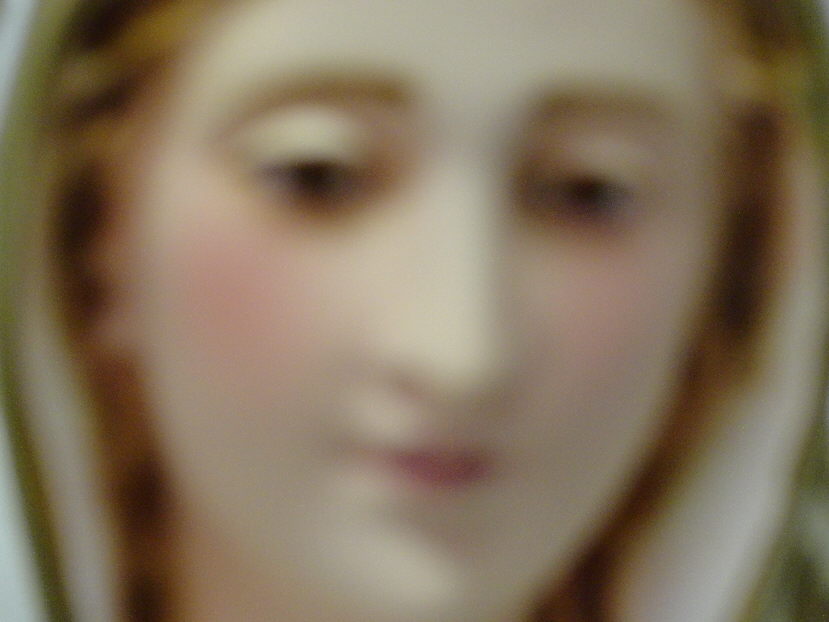 March 2, 2012
Mary: I saw them punch Jesus in the
face —
the devil talks about
punching in the face —
A face is sacred to God the
Father —
Jesus was punched in
His face for your
sins —
You punched Jesus —
I saw my Son punched
in the face for your sins —
your sins of anger —
your sins of omission —
your sins of punishing all
involved —
I saw Jesus punched in
the face and
Jesus: Mary cried —
She cried invisible bloody tears
for your lies —
Satan is the father of lies —
Judas lied
Judas did it behind My back —
Deception —
The deceiver is sneaky
he stabs in the back —
Satan does things in secret —
From Priestly Newsletter 1999 Issue 2
Isolation allows a person to stay locked in his or her imperfections. Relating to others according to God's will helps us to grow to be more like Christ. We can find it very difficult at times to interact with others because the interaction is calling us to die to old behavior patterns which interfere with our relating to others as we should. It is through prayer and love, through God's grace acting within us, that, in dying more and more to our imperfections, we will grow in greater oneness.

God intends us to walk hand in hand, interacting, and depending on one another. When we are hurt and bleeding because of interaction with others, many times we wish to close our arms and close the door to others. At these times let us look at Jesus on the cross, His arms outstretched. He continued to love even those who crucified Him. He did not close His arms. He hung, arms outstretched to the end.

We must keep our eyes on the goal. We must keep our arms outstretched in loving surrender to Jesus. Many times we are weary and are tempted not to so act. In loving interaction with others, our brothers and sisters help us hold our arms outstretched.

When we begin to think, "I don't need you, it is Jesus and I, I can do it alone," we are closing our arms. We obviously need God to accomplish our God-given destiny, but it is not only God that we must love. In the normal progression of love, there must be healthy interaction with others. This is the way of Jesus. In love we help each other live according to the Father's plan. We help each other keep our arms outstretched. We grow more and more in Christ's ways as we learn to love. The more we die to our imperfect ways of loving, the more we merge toward oneness with each other in Christ Jesus, Our Lord and Master.
Jesus: Fire - Fire - Fire
Mary: I saw the blood on the floor
where they beat my
Son Jesus —
My eyes —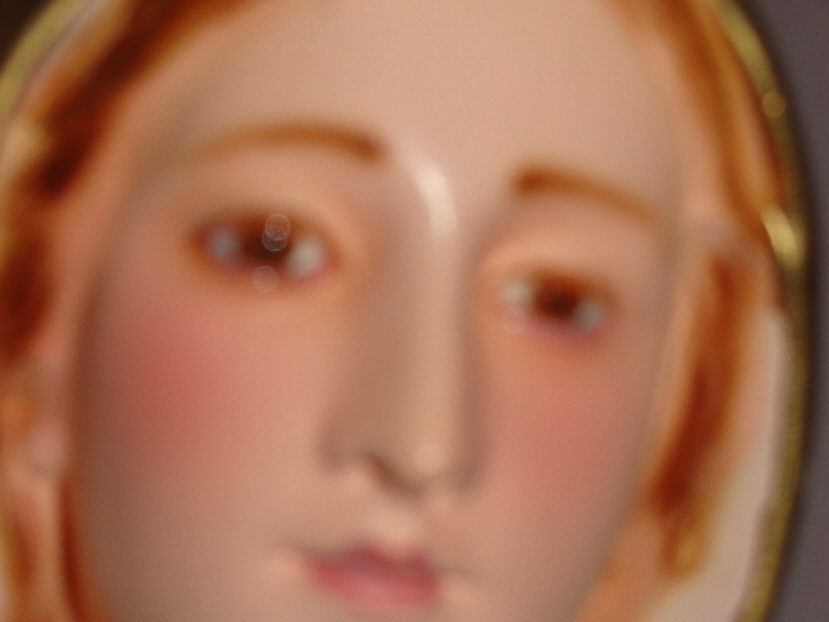 March 5, 2012
Mary: Come clean and don't add
more deception onto
your sins —
I knew His suffering —
I was invisibly wounded
with thorns —
The sun rises on the good
and the bad —
until you own up to your
sins — you remain
in a trap hewn by
satan —
Judas hung himself because
of his pride!!
See my Son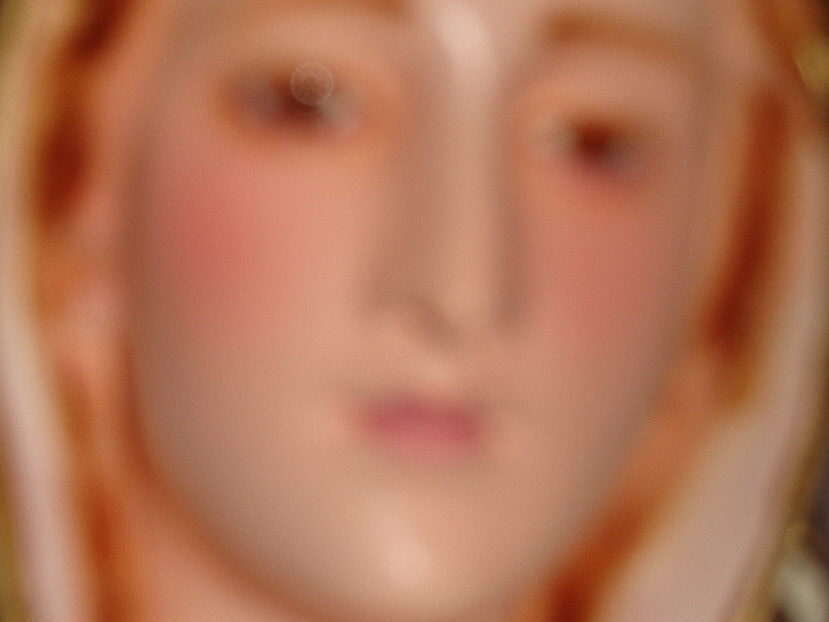 March 5, 2012
Mary: You fought over the
building because of
anger — come clean
Hatred is in the heart of
the angry man —
not necessarily the person
who is hated —
the person it is
projected at
You are to love God with
your whole heart,
your whole soul,
and your whole being
Look at Jesus
He points to His Heart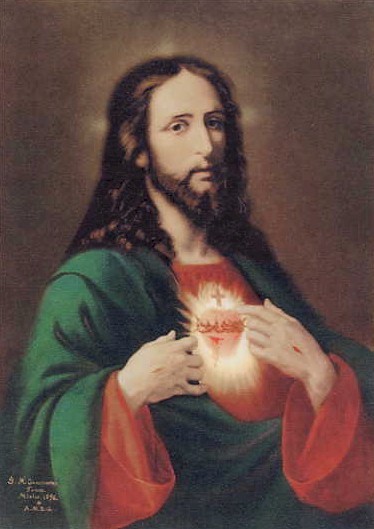 Mary: Love is in the heart
If you try to have relationship
in the mind only
it is not a relationship at all
This Movement was given
for the world to give
devotion to Our Two Hearts
Quit sinning by tearing apart
what God has knit together
and be busy about loving
and spreading the devotion
of Our pure and holy Hearts
the Hearts of greatest love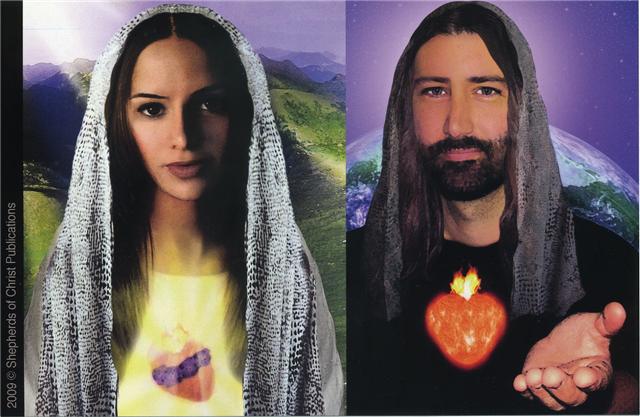 Books written by the cofounder of Shepherds of Christ Ministries

Mass Book
A Journey Into the Heart of Jesus - Author: Rita Ring. Discerned by: Fr. Edward J. Carter S.J. Imprimatur
$ 12.00 plus postage

Mass Book, by Rita Ring: Many of the entries in the Priestly Newsletter Volume II from a spiritual journal came from this book. These entries
are to help people to be more deeply united to God in the Mass. This book is available in English and Spanish with the Church's Imprimatur.
$12

Rosary Meditations for Parents and Children, by Rita Ring, Short Meditations for both parents and children to be used when praying the
rosary. These meditations will help all to know the lives of Jesus and Mary alive in their Hearts. Available in both English and Spanish with
the Church's Imprimatur. $10

God's Blue Book I
Teachings to Lift You Up. Author: Rita Ring. Discerned by: Fr. Edward J. Carter S.J.
$ 10.00 plus postage

God's Blue Book I by Rita Ring. Open Anywhere This book will change your life. These are beautiful love letters to us from Jesus. A million books have been printed and circulated. Jesus loves us so much He wants a personal relationship with us He wants us to go to the Eucharist and be with Him before the tabernacle. $10

God's Blue Book II
The Fire of His Love. Author: Rita Ring. Discerned by Fr. Edward J. Carter S. J.
$ 10.00 plus postage

God's Blue Book II by Rita Ring. Letters from Jesus about His on fire love Jesus wants this great intimacy with us On fire love Personal love letters from Jesus about the love of His Heart A book on surrender Fr. Carter said! $10

God's Blue Book III
Love God, Love One Another. Author: Rita Ring. Discerned by Fr. Edward J. Carter S.J.
$ 10.00 plus postage

God's Blue Book III by Rita Ring. Fr. Carter's favorite book It is about loving and forgiving each other Being pure in heart A book for unity in family, community, in life!! $10

God's Blue Book 4
The Love of the Hearts of Jesus and Mary Author: Rita Ring
$ 5.00 plus postage

God's Blue Book IV by Rita Ring. This book is about the love Jesus has for Mary and Mary has for Jesus and Jesus and Mary have for us It is truly the Love of the Two Hearts. Mary appeared every day at the Holy Spirit Center Fr. Carter was there. Mary's first apparition July 5, 1994. $5

God's Blue Book 5
So Deep Is the Love of His Heart. Author: Rita Ring.
$ 5.00 plus postage

God's Blue Book V by Rita Ring. Jesus wants to be the bridegroom of our soul He is our beloved Jesus tells us about pure love how we are to be pure of heart and love God and love others. It is a must, to hear about love from Jesus Jesus is love $5

God's Blue Book 6A by Rita Ring. Rosaries from Their Hearts during apparitions. Jesus and Mary appeared every day and I received rosaries from Them and They were transcribed from a tape. Also messages of love from Jesus on days of January, 1995 About Baptism writings from Fr. Carter and the Scriptures. $10

God's Blue Book 6B by Rita Ring. Jesus and Mary appeared every day in February, 1995 So beautiful transcribed from a tape the Stations, 7 Sorrows, prayers in the Prayer Manual, the Holy Spirit Novena Book and the Song Book. Pure love loving and forgiving a book about Jesus' love, baptism, grace and Fr. Carter's Newsletter. $10

Rosaries from the Hearts of Jesus and Mary Book 1. Mary appeared in Clearwater December 17, 1996 in rainbow color and these rosaries left the printer the same day from Apparitions of Jesus and Mary transcribed from a tape. $10

Blue Rosary Book
Rosaries From the Hearts of Jesus and Mary - Volume II
$ 12.00 plus postage

Rosaries from the Hearts of Jesus and Mary Book 2. This is a book of so many rosaries - transcribed from a tape. So many beautiful rosaries. pages $12

Short Rosary Meditations for the Elderly, Ill and Homebound. This book is so important with pictures they can open it and lay it on their laps and pray the rosary. $10

Messages From Jesus
Given by Jesus to His Messenger Author: Rita Ring. Discerned by: Fr. Edward J. Carter S.J.
This book is 8 1/2" by 11" and you can open it up and sit it on your lap.

$ 10.00 plus postage

Messages for the Elderly, Ill and Homebound. This is a big book of loving messages for nursing home people and homebound from Jesus and Mary Their lives are so important united to the Mass offering up their suffering, their lives for the souls of this earth. $10

Daily Messages from Heaven. First book of Daily Messages. $10

Color the Lives of Jesus and Mary. Volumes 1 through 7. Coloring books and meditations for grade school children and others on the mysteries of the rosary - really good. $5 each.
| | | |
| --- | --- | --- |
| | | Guiding Light homily series - Reflect on the Word - Cycle B The Word leaves an impression on our souls. In my thoughts and reflections are born a more tangible understanding of these eternal concepts presented in the Gospels and the readings. Anyone can read a sentence, but not anyone can absorb it's true meaning. Truth, in this day and age, is almost a matter of opinion or individual entitlement. We believe that Christ's truth is our Roman Catholic Church. We, as priests, champion it's teachings; we are ambassadors for the Pope and Christ to those faces looking at us. We are the light by which our congregation reads to reflect upon real truth and we do it hand in hand. $15 |
Guiding Light homily series - Steadfast to the Son - Cycle A The sunflower is a great example of how we should be steadfastly guided by light. What a powerful thought that this exceptional plant is not stuck in one pose day in and day out, yet adaptable and magnetized to the sun. We feel the same about our Son. Our heads turns to face Christ as each day presents its challenges to find light. We join together like plants in a field and soak up the Son through the pulpit. We are a warm circle of strength using the wind of our breath to carry our priests' words, Christ's words, to new rich soil. $15

Guiding Light - Feed My Soul - Cycle C In a world rapidly advancing and encouraging personal gain, we are faced with modern problems. There is a challenge to find time in our busy schedules for Sunday Mass or a family meal. We are able to research, shop, bank and even work without hearing one human voice. It is no wonder that we may often feel disconnected and famished at our week's end. In Fr. Joe's third book of homilies from Cycle C, we are reminded of the charity that Christ intended us to show each other. We have a calling to turn the other cheek and be the Good Samaritan to others. We are rewarded with the Father's kingdom and love when we are not worthy. We are not left alone or hungry. $15
| | |
| --- | --- |
| | Guiding Light - Focusing on the Word - Cycle B At times we may feel that our path to Christ is a bit "out of focus". Like the disciples in the Book of Mark, this ordinary life clouds our vision of Christ's Divinity. We may doubt the practicality or possibility of applying His teachings and example to our modern life. Cycle B's homilies are a "guiding light" to help us realize Jesus' Messianic greatness and His promise of better things to come. $15 |
| | | |
| --- | --- | --- |
| | | Guiding Light - The Word Alive in Our Hearts. - Cycle A (partial) Homilies by the Reverend Joe Robinson given at St. Boniface Church in Cincinnati, Ohio. It is a tremendous honor Fr. Joe has allowed us to share these great gifts with you – for greater holiness and knowing more and more about God. $10 |
Books written by the founder of Shepherds of Christ Ministries
Response to God's Love by Fr. Edward J. Carter, S.J. In this book Fr. Carter speaks of God as the ultimate mystery. We can meditate on the interior life of the Trinity. Fr. Carter tells us about our uniqueness in the Father's Plan for us, how the individual Christian, the Church and the world are in the state of becoming. Imprimatur. $10

Shepherds of Christ - Selected Writings on Spirituality for all People as Published in Shepherds of Christ Newsletter for Priests. Contains 12 issues of the newsletter from July/August 1994 to May/June 1996. $15

Shepherds of Christ - Volume 2: by Fr. Edward J. Carter, S.J. Contains issues 13-29 of the newsletter (September/October 1996 - Issue 5, 1999) $15

Shepherds of Christ - Volume 3 by Fr. Edward J. Carter, S.J. Contains Newsletter Issues 1 through 4 of 2000 including Fr. Carter's tremendous Overview of the Spiritual Life $10

Tell My People
Messages from Jesus and Mary Author: Fr. Edward J. Carter S.J. Imprimi Potest
$ 10.00 plus postage

Tell My People. Messages from Jesus and Mary (As given to Fr. Edward Carter, S.J.) One of Fr. Edward Carter, S.J.'s Synopsis of the Spiritual Life From Jesus to Fr. Carter "On Holy Saturday, 1994, Jesus told me that on the following day, Easter, I would also begin to receive messages for others. Our Lord also told me that some of these were eventually to be published in a book and here is that book." $10

Spirituality Handbook
Shepherds of Christ Associates Spirituality Handbook - A Way of Spiritual Life
Author: Fr. Edward J. Carter S.J. Imprimi Potest
$ 3.00 plus postage

Spirituality Handbook. Fr. Edward Carter, S.J. did 3 synopsis of the spiritual life. The Spirituality Handbook, the Priestly Newsletter 20he Tell My People book. The way of spiritual life proposed to the members of Shepherds of Christ Associates is centered in consecration to the Hearts of Jesus and Mary. All aspects of the spiritual life discussed below should be viewed as means to help members develop their lives in consecration to Christ, the Sacred Heart, and to Mary, the Immaculate Heart. $3

The Spirituality of Fatima by Fr. Edward J. Carter, S.J. The Fatima apparitions and messages received official Church approval in 1930. In giving her official approval to the Fatima event, the Church tells us that what took place at Fatima involving the three young visionaries is worthy of our belief. $5

Shepherds of Christ Prayer Manual
Shepherds of Christ Associates Prayers
Author: Fr. Edward J. Carter S.J.
$ .50 plus postage

Shepherds of Christ Prayer Manual. The Shepherds of Christ has prayer chapters all over the world praying for the priests, the Church and the world. These prayers that Father Carter compiled in the summer of 1994 began this worldwide network of prayer. Currently the prayers are in eight languages with the Church's Imprimatur. We have prayed daily for the priests, the Church, and the world since 1994. Associates are called to join prayer Chapters and help us circulate the newsletter centered on spreading devotion to the Sacred Heart and Immaculate Heart and helping to renew the Church through greater holiness. Please form a Prayer Chapter & order a Prayer Manual.

Priestly Newsletter - 2000 #1 - CD. - Christ is Our Strength - Fr. Edward Carter, S.J. read it the year he died. It is so beautiful. "This brief passage contains one of the greatest lessons of the spiritual life. As we progress along our spiritual journey, we become increasingly aware of how weak we are in our-selves, but how strong we are in Christ. To experience our weakness involves suffering. The degree and kind of suffering can vary. The suffering can include the experience of the classical dark night of the spirit as described by St. John of the Cross. One of the main purposes of the dark night is to make a person keenly aware of his or her helplessness without God." quote by Fr. Carter from the newsletter $10

Priestly Newsletter 2000 Issue 2
Audio CD - Read by Father Edward J. Carter
$ 10.00 plus postage

Priestly Newsletter - 2000 #2 - CD. - Suffering: A Source of Life - Fr. Edward Carter, S.J. read it the year he died. Fr. Carter knew suffering that year. His voice is so powerful as he read each Newsletter from his heart and soul. "Every man has his own share in the redemption. Each one is also called to share in that suffering through which the redemption was accomplished. He is called to share in that suffering through which all human suffering has also been redeemed. In bringing about the redemption through suffering, Christ has also raised human suffering to the level of the redemption. Thus each man in his suffering can also become a sharer in the redemptive suffering of Christ..." quote by Fr. Carter from the newsletter $10
Light, Happiness, & Peace
Journeying Through Traditional Catholic Spirituality Author: Fr. John J. Pasquini
$ 10.00 plus postage

This book Light, Happiness and Peace is a journey into the spiritual life an awakening of deeper life IN HIM. Here are some of the comments we received from bishops and cardinals about the book. Cardinal – Pontifical Council for Culture – Vatican City "I am sure that this book, Light, Happiness and Peace through a discussion on traditional Catholic Spirituality will contribute in bringing back prayer into the mainstream of life." $10

In Imitation of Two Hearts
Prayers for Consolation, Renewal and Peace in Times of Suffering Author: Fr. John J. Pasquini
$ 10.00 plus postage

In Imitation of Two Hearts - Prayers for Consolation, Renewal and Peace in Times of Suffering Fr. John J. Pasquini leads a suffering soul to the gentle Hearts of Jesus and Mary. In these most loving Hearts - the prayers by Fr. John Pasquini - help the person suffering to know more deeply the pascal mystery of death/resurrection. President of the Pontifical Council for Health $10

Authenticity
Authenticity - Prayers and Meditations Author: Fr. John J. Pasquini
$ 10.00 plus postage

Authenticity, the Yellow Book of prayers by Fr. John Pasquini, can lead the soul into deeper intimacy with the Father, Son, and Holy Spirit, can lead to greater love of Mary which leads to the unitive life and greater holiness. The book of prayers Authenticity by Fr. John J. Pasquini is to help one grow ever deeper in the Unitive life. Apostolic Nuncio – Archbishop – Philippines "With Authenticity, much is gained in prayer, and much is accomplished through prayer. More especially if prayer is directed in behalf of the Church." $10

Medicine of Immortality
Prayers and Meditations for Mass and Eucharistic Adoration Author: Fr. John J. Pasquini
$ 10.00 plus postage

"In Medicine of Immortality, Father John Pasquini offers his readers the richness of Catholic devotional prayer, the wisdom of the Fathers and, most of all, the fruits of his own prayer and meditation before the Blessed Sacrament. I recommend this book to all who wish to grow in their love for the Lord, who sustains the life of His Church through the precious gift of His Body and Blood." Francis Cardinal George, O.M.I., Archbishop of Chicago $10

Ecce Fides
Pillar of Truth - Dedicated to defending Catholic beliefs through reason, Scripture, and the life of the Holy Spirit Author: Fr. John J. Pasquini
$ 10.00 plus postage

Ecce Fides is a work dedicated to defending Catholic beliefs through reason, Scripture, and the life of the Holy Spirit. "It is important that we (as people of God) return to the source of life, our faith, which is usefully exposed in this volume, and take it out to our contemporaries, evangelizing them and their cultures and inculturating the Gospel." Cardinal – Pontifical Council for Culture – Vatican City $10

| | | | |
| --- | --- | --- | --- |
| | | Shepherds of Christ, a book of Spirituality Newsletters, is a compilation of the first nine newsletters from Fr. John J. Pasquini begining in August 2006. The Newsletter has been circulated to the priests and hierarchy spreading devotion to the Sacred Heart and the Immaculate Heart, promoting love for the Eucharist, greater love for the Church, the Priesthood, Mary and the Holy Spirit, the Mass, Prayer, and greater intimate relationship with God. $35 | |

Authenticity Ocean DVD
The Authenticity Prayer Book is read with the Ocean as a backdrop.
$ 10.00 plus postage

DVD - Prayers from the Authenticity Book read by Rita Ring on the ocean it is beautiful. 410

Nursing Home Mass DVD
A special mass by Fr. John J. Pasquini for those in nursing homes or homebound.
$ 10.00 plus postage

DVD - A beautiful Mass was done by Fr. John J. Pasquini for Nursing homes and assisted living. It was done at St. Joseph's magnificent chapel St. Joseph's assisted living in Jupiter, Florida. It last about 33 minutes. We call it the golden Nursing Home Mass from St. Joseph's. $10

Consolation by Fr. John J. Pasquini upon the passing of a loved one. Fr. Pasquini has done a beautiful gift of his most wonderful homily given when someone dear has died. It can be given as a tremendous gift. $10

| | | | |
| --- | --- | --- | --- |
| | | Divine Mercy Chaplet CD. Prayed by Fr. John J. Pasquini $10 | |
Lucia's Vision
Giclee Art Print on Canvas by Harold Kellner
$ 150.00 plus shipping
Call Rosie
1-888-211-3041
or
1-727-725-9312

Statues

OL-Guadalupe
w/glass - 28


OL-Grace
w/glass - 24


OL-Mt. Carmel
w/glass - 24


OL-Lourdes
w/glass - 24


IH-Mary
w/glass - 24


IH-Ivory
w/glass - 24


SH-Jesus
w/glass - 24


SH-Blessing
w/glass - 24


Sorrow M
w/glass - 24


Inf.-Prague
w/glass - 24


OL-Lourdes
w/glass - 18

OL-Mt. Carmel
w/glass - 18


I Heart
w/glass - 18

I Heart - Ivory
w/glass - 18

OL-Grace
w/glass - 18

SH-Jesus
w/glass - 18


OL-Guadalupe
w/glass - 12


PV-Fatima
w/glass - 27


PV-Fatima
w/glass - 18


PV-Fatima
w/glass - 15


OL-Fatima
w/glass - 18


PV-Fatima
w/glass - 12


OL-Fatima
w/glass - 11


St. Padre Pio


St. Joseph


St. Therese


St. Francis


St. Anthony


St. Claire


Limpias


St. Jude


Divine Mercy


Holy Family


Angel


St. Philomena


Pieta - Marble


Pieta - Color


Holy Family 12


St. Anthony - 18


St. Francis - 18


St. Joseph - 18


St. Therese - 18


St. Rita - 18


St. Clare - 12


St. Rita - 12


St. Padre Pio - 12


Divine Mercy - 12


St. Michael - 11


Limpias - 8



Shepherds of Christ Ministries
P. O. Box 627
China, IN 47250

Toll free - 1-888-211-3041
Local - 1-812-273-8405
fax - 1-812-273-3182
web: www.sofc.org
e-mail: info@sofc.org


| | | | |
| --- | --- | --- | --- |
| | Size | Price | Quantity |
| Holy Family | 24" | $180 | |
| Limpias | 24" | $125 | |
| St. Anthony | 24" | $125 | |
| St. Claire | 24" | $125 | |
| St. Francis | 24" | $125 | |
| St. Joseph | 24" | $125 | |
| St. Jude | 24" | $125 | |
| St. Padre Pio | 24" | $125 | |
| St. Therese | 24" | $125 | |
| Divine Mercy | 22" | $125 | |
| Angel | 22" | $100 | |
| St. Philomena | 20" | $100 | |
| St. Philomena | 16" | $65 | |
| St. Joseph | 18" | $65 | |
| St. Francis | 18" | $65 | |
| St. Anthony | 18" | $65 | |
| St. Rita | 18" | $65 | |
| St. Therese | 18" | $65 | |
| Pieta - Color | 15" | $125 | |
| Pieta - Marble | 15" | $125 | |
| Holy Family | 12" | $75 | |
| St. Padre Pio - standing | 12" | $100 | |
| St. Padre Pio - sitting | 9" | $100 | |
| St. Michael | 11" | $40 | |
| St. Rita | 12" | $40 | |
| Divine Mercy | 12" | $50 | |
| St. Claire | 12" | $40 | |
| Pieta - Color | 8" | $75 | |
| Pieta - Marble | 8" | $75 | |
| Limpias | 8" | $25 | |
| Our Lady of Guadalupe w/glass | 28" | $500 | |
| Our Lady of Mt. Carmel w/glass | 24" | $500 | |
| Immaculate Heart of Mary w/glass | 24" | $500 | |
| Immaculate Heart - Ivory w/glass | 24" | $500 | |
| Infant of Prague w/glass | 24" | $500 | |
| Our Lady of Grace w/glass | 24" | $500 | |
| Our Lady of Lourdes w/glass | 24" | $500 | |
| Sacred Heart of Jesus w/glass | 24" | $500 | |
| Sacred Heart -Blessing w/glass | 24" | $500 | |
| Sorrowful Mother w/glass | 24" | $500 | |
| Immaculate Heart of Mary w/glass | 18" | $300 | |
| Immaculate Heart - Ivory w/glass | 18" | $300 | |
| Sacred Heart of Jesus w/glass | 18" | $300 | |
| Our Lady of Lourdes w/glass | 18" | $300 | |
| Our Lady of Grace w/glass | 18" | $300 | |
| Our Lady of Mt. Carmel w/glass | 18" | $300 | |
| Our Lady of Guadalupe w/glass | 12" | $200 | |
| Fatima w/glass | 11" | $150 | |
| Fatima w/glass | 18" | $250 | |
| Pilgrim Virgin w/glass | 12" | $160 | |
| Pilgrim Virgin w/glass | 15" | $200 | |
| Pilgrim Virgin w/glass | 18" | $250 | |
| Pilgrim Virgin w/glass | 27" | $450 | |


Call for Shipping Price (1-888-211-3041)


Name


Sub-Total

Address


IN Tax (7%)

City


Shipping

State Zip


Donation

Telephone


Order Total
Call Rosie
1-888-211-3041
or
1-727-725-9312



Immaculate Heart and Sacred Heart Pictures Available
with & without frames - different sizes available