We want to reprint the Parents and Children's Rosary Book
Can anyone please help us?
For Mother's Day & First Communion Day
A Gift that lasts for the Month of May
Special sale statue with glass
15" Pilgrim Virgin Fatima
12" Infant of Prague
11" Our Lady of Fatima
12" Our Lady of Guadalupe
$50 plus shipping
18" Pilgrim Virgin Fatima
$75 plus shipping
Through the months of May and June
while supplies last
12" Our Lady of Lourdes - $70
12" Sacred Heart of Jesus - $100
Holy Family statue is $125
27" Statue of Our Lady of Fatima
$175 plus postage
Call Rosie 1-888-211-3041.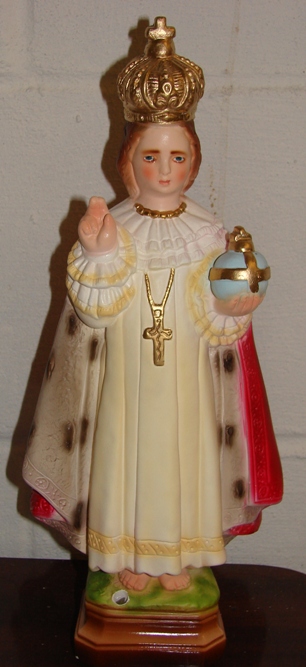 Available to sale on the 28th of April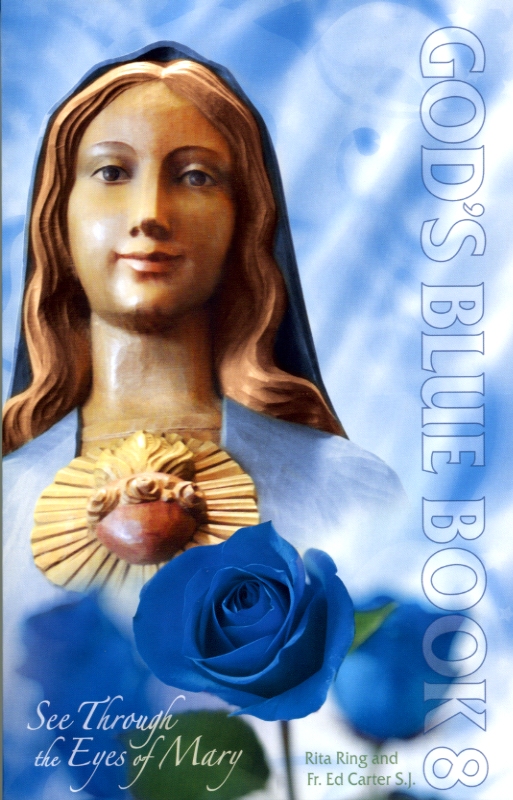 360 pages - large print
Call Rosie 1-888-211-3041
Introductory Offer

Blue Book 8 is $5.00
plus postage
until Pentecost.
It is a gift from Jesus and Mary
Pray for Special Intentions
Pray for Funds
Also Jesus wants us to be alive.

Jesus wants to operate in us,
fill us abundantly with
His life.

So we offer until Pentecost

Blue Book 9, 8, 7, 6C, 6B, 6A, 5 & 4 for $5.00 each plus postage.

| | | | | | | | | |
| --- | --- | --- | --- | --- | --- | --- | --- | --- |
| Blue Book 9 | Blue Book 8 | Blue Book 7 | Blue Book 6C | Blue Book 6B | Blue Book 6A | Blue Book 5 | Blue Book 4 | |

And you can use
a priority envelope and
get 3 books sent
and postage is only
about $6.00 for 4 books.

Give the gift that
keeps on giving –

In May give
Blue Book 8 a wonderful
gift for young mothers,
old mothers,
all mothers
and priests.

It is the month of May –
honor Mary –
May 1, 2013 - St. Joseph the Worker
R. I had a dream, it was a wide ocean, but
there were mounds of tall sand and the ocean
was so beautiful, but it still had hills where
the sand was by the shore.
Men were out there moving the sand in sections
with machinery like strips of sand and treating
it with some chemical.
I walked along and children nearby who wanted
to play could not play because of the work on
the shore and the chemical, but the ocean was
vast and the beauty still so unsurpassing,
making the little men working and machinery
look like dots out there.
As I walked along a man approached me and
told me I had walked, only with one foot, in
the chemical. He said "come, I will take you
where you can rinse it off in fresh waters"
and I had to go down a big sand hill while
he waited with his arm outstretched below
waiting for me.
He led me then to a place where water was
in a hole, pure water he said and it was
dark in the hole, but I could see it was
pure and it was surrounded by sand.
He told me to wash my foot – only one
he said, the other wasn't to be washed.
I then began to walk away with him and
his wife showed up. They spoke with a
foreign accent, both of them and told me
they were going back home and would sacrifice
one of their Chryslers to go exploring over
hills and deserts over there in Europe.
We walked then on the sand, the three of us,
up a sandy hill by the ocean and I wondered
how they would transport the vehicle over
the ocean to get there.
When I went to Mass, Jesus spoke through
Mass about the sacrifice of Calvary sacramentally
made present and the grace being outpoured
as I surrender myself totally to Him.
He gave me a prayer to pray –
I am a sinner Lord, I am so sorry for how
I have offended You in my unloving, selfish
ways.
He kept repeating saying we are all sinners and
we do not want to admit our sins. That
we have sinned and offended Him and
He died for us and the Mass is the Sacrifice
of Calvary sacramentally made present.
He said again to pray
"I am a sinner" and at that I had an
interior realization how we all are
sinning and displease and offend Him and
the world wants us to show ourselves
as 'perfect' and lie about how we are all
sinners. We have all offended God, greatly
and we are to recognize we are sinners.
Say again, He said
"I am a sinner, I have sinned against
you my good God", He let me know
we have not worked in love with
those He wants us to work with –
Unloving ways in which we treat our brothers
are sins.
Jesus was beaten for our pride and anger and
envy and jealousy and slothfulness.
I see the vast ocean, as I cannot even
describe and the sand before it –
It is so clear as if I can't even remove
it from my interior vision –
It was vast, beyond anything I could ever
see or imagine and the sand was
big before it.
The ocean was in motion - moving the
sand with the chemical and cleaning
the sections that had been divided.
The chemical was so concentrated that is why
it was too much for my one foot - it needed
to be washed so its concentration was not
so intense.
The waters of the ocean were raging and
going up and down and going in and out on
the sand, mixing with the chemical
sprinkled in the concentration on the
shore – sectioned in rectangular strips
and among it all was natural mounds or
hills on the sea shore –
There was a path from the ocean which the
man and his wife walked with me – A wide
path of sand.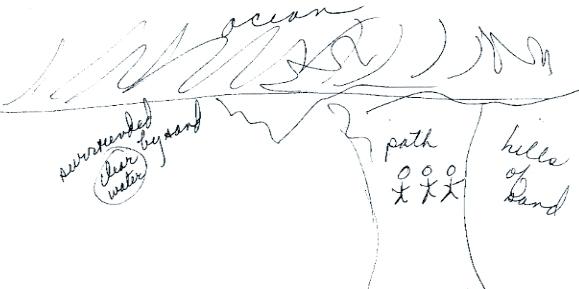 R. As we discussed what I understood as them
exploring a place where they once lived, but
had never seen – going deeper and deeper into
a place that was once familiar, but needed
to be seen with new eyes and a new depth –
This place was over the ocean, but they
could get there and sacrifice one of
the Chryslers (was his words) for the journey
over there – to go deeper and deeper into what
they called home, but had never seen this depth
of the same place –
Jesus: Sacrifice, when you die to your old familiar
ways of living, of ways taught by others or
you gave into from their teaching - old tapes –
you will know a new life in Me –
You do not put the new wine in an old skin –
You need to be cleansed –
If all you do is live your life to keep the
same sins and prove you are right
you will not even be experiencing
any recovery or renewal. In fact
you are living a lie, for you are all
sinners and you need to be changed –
You need to die to your sinful ways and be
clothed with greater faith, hope and love.
The more man closes in on himself, the more
he is like a blind man who cannot see.
I am the way, the truth and the life.
A man is pompous to lie before Me, of his
sins, for I know them and the very
hairs of your head are counted –
Foolish to not listen to Me here.
I give you a garden in Florida and My crucifix
as a sign of My gift to you. From this garden –
I outpour great gifts of healing spiritual
and physical, I heal disorders in relationships –
Come to the foot of My cross and pray before Me
there.
A man went out seeking a treasure and on the
journey he became weary and wanted to
turn back. A man appeared named Joseph
and encouraged him to continue his
journey of working for treasures for
God and his work would not be in
vain for selfishness, but would help
so many men –
would help the world –
He would be an Ambassador working for God
in the mighty vineyards of this world –
the fruit that he would bear, would be
heavenly fruit – helping souls to go to
heaven, where love's embrace is the
embrace of God – so concentrated
we cannot even know it here
below in our impurities –
to unite to God, he said, one must
be pure –
Our lives here are a life of service –
To serve God, to lead men to the Kingdom –
To go out –
The ocean is vast
The waters wash in and out and cleanse
the sand –
The sand is turned and turned all different
ways when the waters come and
pass over it –
But the sand is cleansed and shining
on the shore –
I am the Light –
I give you the Light of Life –
A candle burns and brings light to the house.
If a man comes and snuffs out the candle
there is darkness and one cannot see.
I want to fill your hearts with light and love
and you must be open and ready to be
filled, but if you are full – the light
does not have room in the heart
full of darkness, selfishness, unforgivenness,
lies and fear –
A manhole is a hole in the street in which
one can pass below -
underground –
Satan is like that – he burrows a hole
in a little heart and he wants to
go in and make things under-ground –
sneaky, deceptive and he
has a picture of darkness.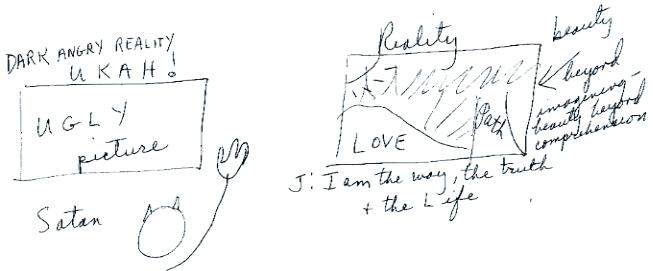 Jesus: I am God –
Be docile and look at your sins
You are sinners –
I died for you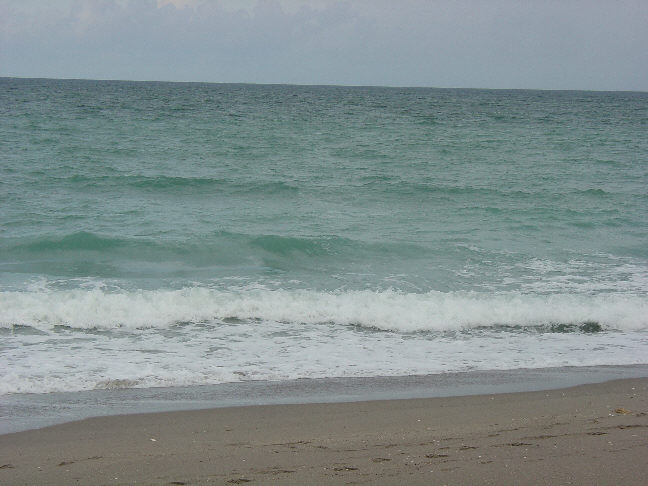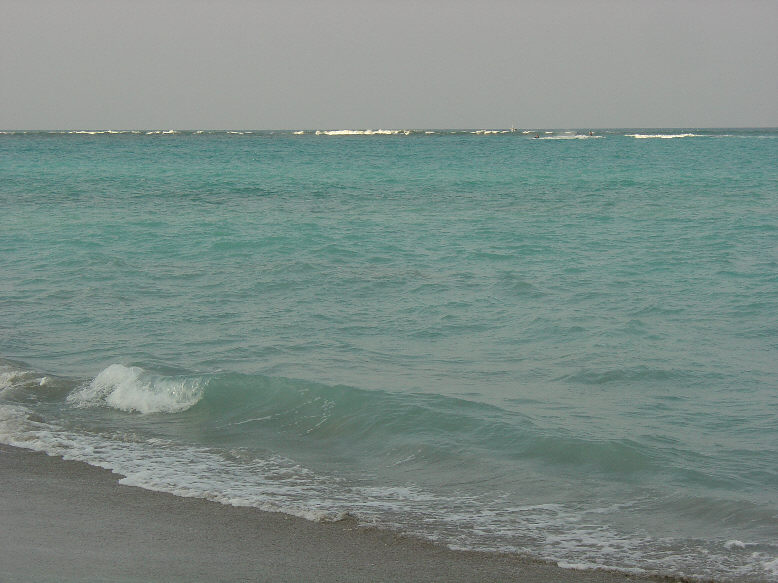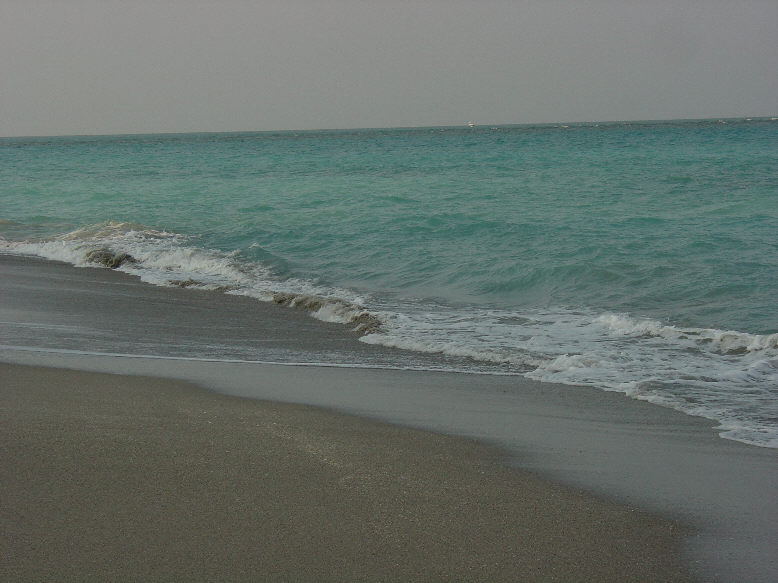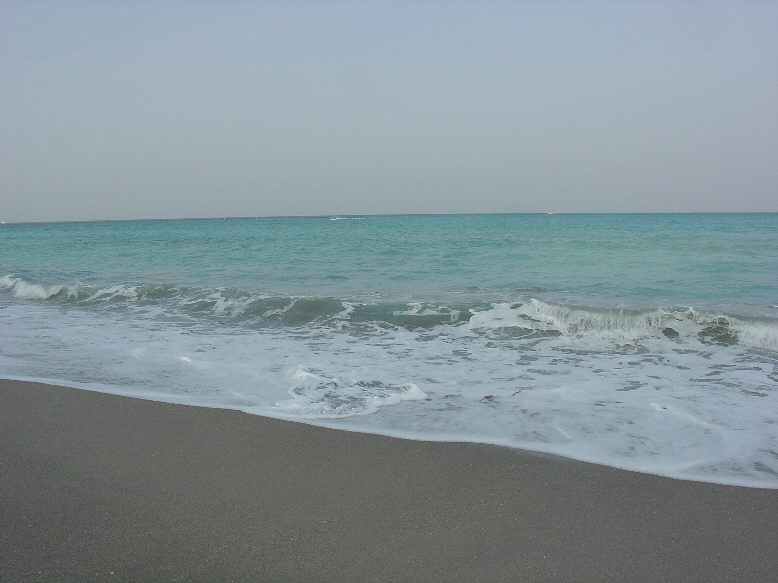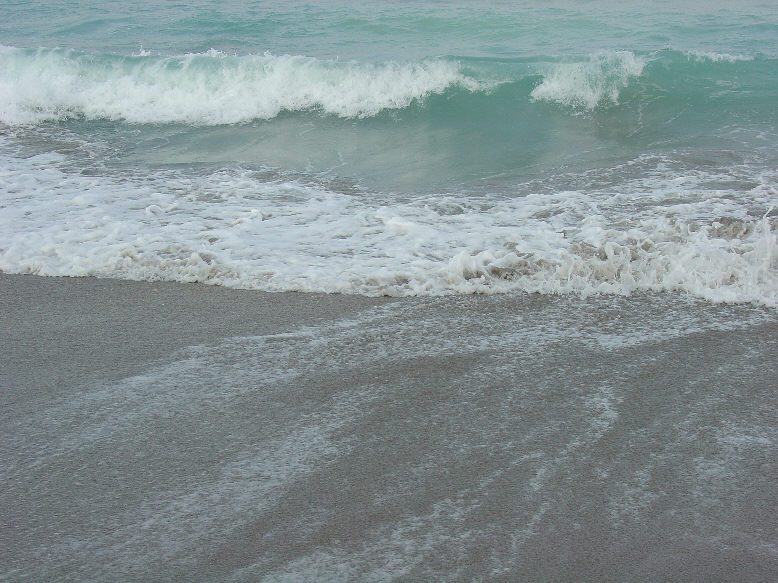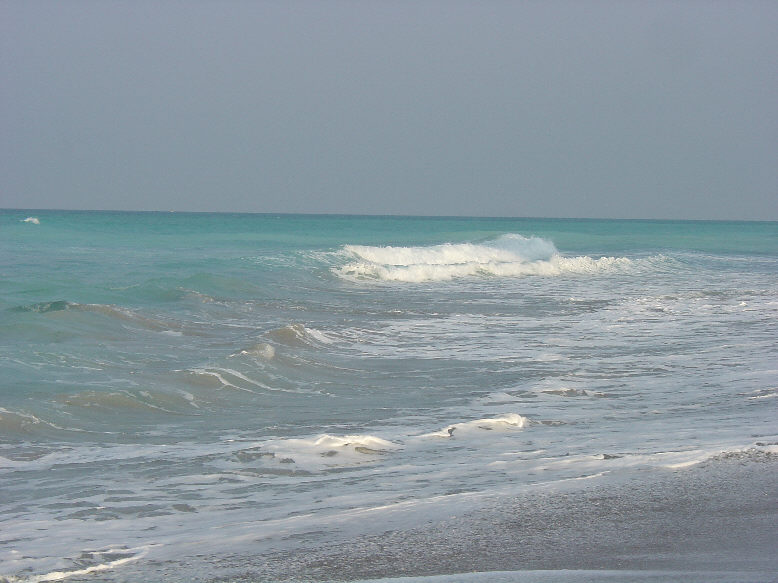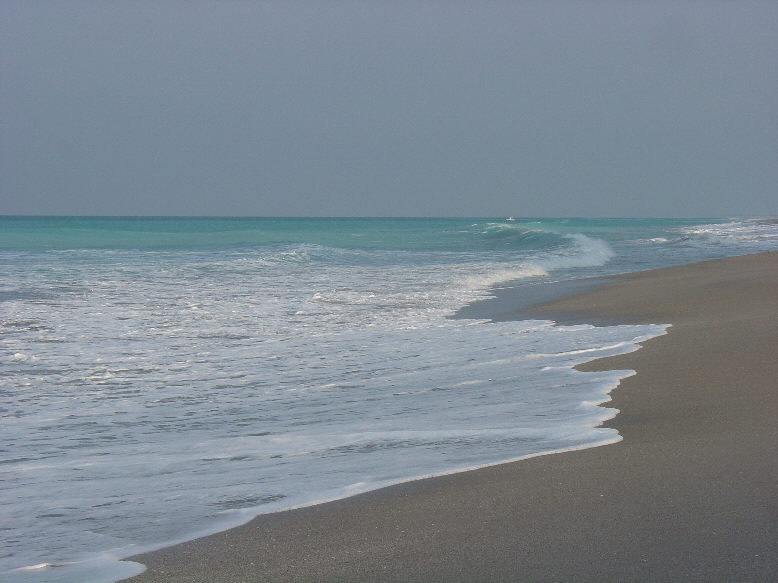 May 1, 2013 - Early Morning
Jesus: I would die for you alone, I
love you so much. I want you to
go to heaven.
I stood by and they whipped Me and
tore My flesh for your pride –
they crowned and pounded thorns
into My Head for your thoughts
of hatred and getting even and then
denying you did what you did to others.
Blaming every one for what you did
to Me.
I ask you to be accountable for your
sins.
I ask you to stop sinning – having
to be right when you are wrong
and injury others by the anger
you have had life-long and
pin it on innocent others.
I ask you to say you are sorry.
I am Jesus, the Son of God and the
sins you commit are against
God – not loving God
not loving your brother
angry malicious acts of envy
against people you
need to work with –
I was beaten for your sins.
And you can throw away the
graces I want to give you
and continue in your lies
and pride and anger and deception.
I died for you
So you could go to heaven with
Me –
BE Pure –
You need to work
with those I called you to
work with in love –
You are all sinners –
Mary was conceived without sin –
I am God –
To go to heaven you must
be pure –
To unite deeply to Me you
must be pure –
I give you the Mass
I give you confession –
Live to be truthful.
I died for your sins –

Today's Readings
Acts 15: 1-6
Then some men came down from Judaea and taught the brothers, 'Unless you have yourselves circumcised in the tradition of Moses you cannot be saved.' This led to disagreement, and after Paul and Barnabas had had a long argument with these men it was decided that Paul and Barnabas and others of the church should go up to Jerusalem and discuss the question with the apostles and elders.

The members of the church saw them off, and as they passed through Phoenicia and Samaria they told how the gentiles had been converted, and this news was received with the greatest satisfaction by all the brothers. When they arrived in Jerusalem they were welcomed by the church and by the apostles and elders, and gave an account of all that God had done through them.

But certain members of the Pharisees' party who had become believers objected, insisting that gentiles should be circumcised and instructed to keep the Law of Moses. The apostles and elders met to look into the matter,
Psalm 122: 1-5

I rejoiced that they said to me,
'Let us go to the house of Yahweh.'
At last our feet are standing
at your gates, Jerusalem!

Jerusalem, built as a city,
in one united whole,
there the tribes go up,
the tribes of Yahweh,
a sign for Israel to give thanks
to the name of Yahweh.
For there are set the thrones of judgement,
the thrones of the house of David.

Pray for the peace of Jerusalem,
prosperity for your homes!
Peace within your walls,
prosperity in your palaces!

For love of my brothers and my friends
I will say, 'Peace upon you!'
For love of the house of Yahweh our God
I will pray for your well–being.
John 15: 1-8
I am the true vine,
and my Father is the vinedresser.
Every branch in me that bears no fruit
he cuts away,
and every branch that does bear fruit

he prunes
to make it bear even more.
You are clean already,
by means of the word
that I have spoken to you.
Remain in me, as I in you.
As a branch cannot bear fruit all by itself,
unless it remains part of the vine,
neither can you unless you remain in me.
I am the vine,
you are the branches.
Whoever remains in me, with me in him,
bears fruit in plenty;
for cut off from me you can do nothing.
Anyone who does not remain in me
is thrown away like a branch
—and withers;
these branches are collected
and thrown on the fire
and are burnt.
If you remain in me
and my words remain in you,
you may ask for whatever you please
and you will get it.
It is to the glory of my Father
that you should bear much fruit
and be my disciples.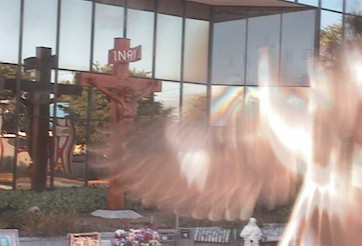 Isaiah 50: 4-7

Lord Yahweh has given me
a disciple's tongue,
for me to know how to give
a word of comfort to the weary.
Morning by morning
he makes my ear alert
to listen like a disciple.
Lord Yahweh has opened my ear
and I have not resisted,
I have not turned away.
I have offered my back
to those who struck me,
my cheeks to those
who plucked my beard;
I have not turned my face away
from insult and spitting.
Lord Yahweh comes to my help,
this is why insult has not touched me,
this is why I have set my face like flint
and know that I shall not
be put to shame.
R. This message May 4, 1994
began the split between
Shepherds of Christ and the Holy Spirit Center,
and the Falmouth Farm
Jesus told me to put this message
out on the Farm —
I went and told them —
I was told that Jesus was "testing my
faith", but the message would
not go out May 8, 1994 as Jesus
asked for when
thousands of people came to
Falmouth Farm —

I was given the message about obedience
I ask You to Obey 5:00 a. m.
I Call You to Holiness

May 4, 1994 4:30a.m.

Jesus: Dear ones, I am calling you to love your brothers. I have loved you. Would you, dear ones, lay down your lives for your brothers? How are you loving this day? Are you following Christ in your actions? I am the Way, I am the Truth, I am the Life. You must constantly put the world aside and look to the Master for all your directions. I call you, My little ones, to holiness. I call you to pure hearts, hearts that are full of love and empty of hate and anger. I call you to guard your hearts and watch that they stay forever holy. You, My precious bride, I want your soul white.

Do you criticize your dear brothers? I gave the last beat of My Heart and the last drop of My blood for the soul you are displeased with. I would die for them this day. Will you not love them for Me? They are so precious to Me!

Quit sizing up your brothers. You do such unloving things in your mind. You do not even know how unloving are your thoughts. You judge your brothers by their exteriors, by their education, by their money. You do not see the beautiful creation of God the Father. He created your brothers just perfectly and He loves His creation. Who are you to criticize His creation? Love your brothers when they are hurting. It is in your loving the hurting ones that they will see the reflection of Christ in you.

Do not hold on to foolish things. One moment and your days on this earth have ended. All that remains is how you loved. Did you love God? Did you love your neighbor? Love is not selfish. It gives of itself. Its whole purpose is to draw the other closer to Jesus.

Study the crucifix. It is such a comfort! I loved you so. I died for you. I would die for you alone this very day, little ones! Look at Me dying on the cross! The way to Me is to follow Me. Be Christ-like in your ways. You must study Me to know My ways. Do not give in to yourselves. My way is love. Will you be the reflection of the love of God within you? My way is the way of the cross. They persecuted Me, they hurt Me, they tore My flesh and spit on Me. They did this to Me for My love given to all! This world is not your end. You follow My ways and you move as you should toward your goal.

I am Jesus, I am the Son of God. I love you so ardently. I died and shed My blood, My beautiful blood, for love of you. I await you this day, My little ones. I loved you so I remain with you in the Eucharist. I await, I long for you to come and share in our love. I am the tenderest of Hearts. No man can be close to you as I. I love you so. I want to dwell and live within you. I want to fill you with all My love and radiate My love to your beloved brothers. I want to shine from your souls.

Oh, little ones, take Me seriously. I am truly here, begging for you to live in My love.

You are the light that will shine in this dark world. You will light up the darkest night with My love.

The best gift you can give to this world is to busy yourself about your love affair with Me. I love you, My little ones. I love you and I want to share this love with you.

Love your brothers. Do not let Satan talk in your heads and make them wrong and you right. Love them as I have loved you. Do not look at your brothers and size them up. See them with the eyes of God, the beautiful creations of the Father.

Will you love My beloved ones for Me this day, or will you say "no" to My call? Love your brothers in darkness. They need your love. I am calling you to love them for Me this very day. They may scoff at you and persecute you, but you will plant a seed that I Myself will water and give sunlight to. Plant seeds of love. This is the most important seed you will plant, a seed of love. Watch it grow as I provide it with water and nourishment. I will shine on your brothers through you if you stay in My love. Be the light that shines on this dark world. They are crying out for the love of God. They are suffering. They need your love.

Put yourselves aside. Die to yourselves. Live only for the love of God. If the world goes one way, you stay focused on My love. Do not follow the world. Follow the risen Christ!

I love you so, little ones. I bring you new life. I fill your hearts with My love. Pray to the Holy Spirit for His gifts. Pray the Our Father. Let My mother mother you as she mothered Me. She loved you so. She suffered so for love of you. She appears to bring you back to her beloved Son. Will you answer her call? She is calling you to put God first in your life. She is calling you to love, love of God, love of one another.

Forgive your brothers. Empty your hearts of hate and anger and let go. Let all your anger go. Give Me your resentments and let Me heal your hearts. Forgiveness is the way to peace. Let go. Do not size up your brothers. Love them all. Pray for them. Unite in My love. Love is a miracle cure. Say you are sorry. Be gentle in your ways. Pray for your needs. I love you, little ones. I am with you this day.

Will you answer the call and love for Me? I love you. I am your beloved Jesus. I would die this day just for you. I love you the same as I did the day I died. Turn to Me and give Me your life. I will care for you and love you. I am your Savior. I am Jesus Christ, Son of the Living God. Let Me live in your heart!

end of May 4, 1994