We want to reprint the Parents and Children's Rosary Book
Can anyone please help us?
For Mother's Day & First Communion Day
A Gift that lasts for the Month of May
Special sale statue with glass
15" Pilgrim Virgin Fatima
12" Infant of Prague
11" Our Lady of Fatima
12" Our Lady of Guadalupe
$50 plus shipping
18" Pilgrim Virgin Fatima
$75 plus shipping
Through the months of May and June
while supplies last
12" Our Lady of Lourdes - $70
12" Sacred Heart of Jesus - $100
Holy Family statue is $125
27" Statue of Our Lady of Fatima
$175 plus postage
Call Rosie 1-888-211-3041.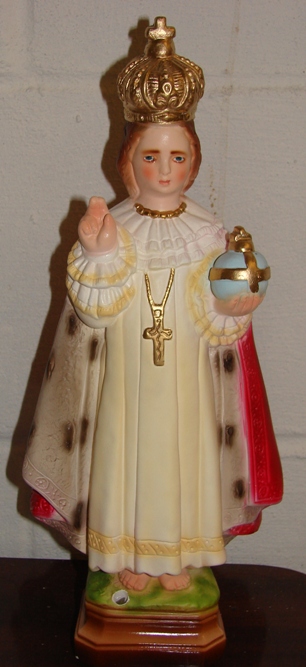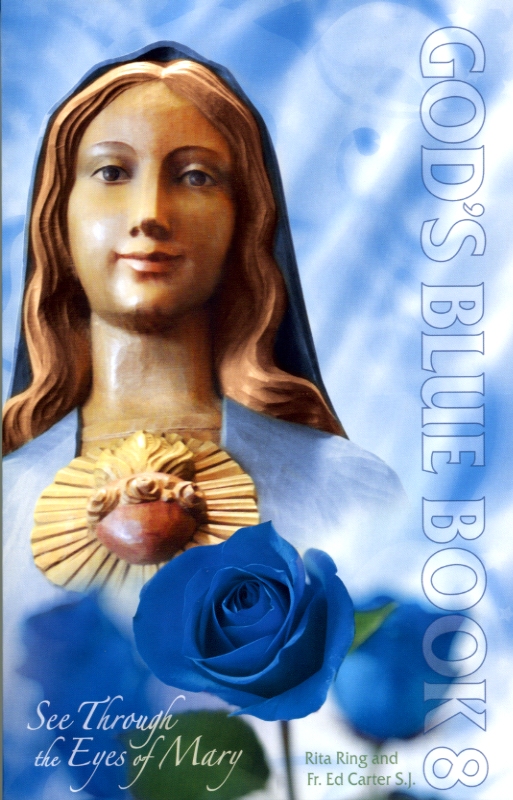 360 pages - large print
Call Rosie 1-888-211-3041
Introductory Offer

Blue Book 8 is $5.00
plus postage
until Pentecost.
It is a gift from Jesus and Mary
Pray for Special Intentions
Pray for Funds
Also Jesus wants us to be alive.

Jesus wants to operate in us,
fill us abundantly with
His life.

So we offer until Pentecost

Blue Book 9, 8, 7, 6C, 6B, 6A, 5 & 4 for $5.00 each plus postage.

| | | | | | | | | |
| --- | --- | --- | --- | --- | --- | --- | --- | --- |
| Blue Book 9 | Blue Book 8 | Blue Book 7 | Blue Book 6C | Blue Book 6B | Blue Book 6A | Blue Book 5 | Blue Book 4 | |

And you can use
a priority envelope and
get 3 books sent
and postage is only
about $6.00 for 4 books.

Give the gift that
keeps on giving –

In May give
Blue Book 8 a wonderful
gift for young mothers,
old mothers,
all mothers
and priests.

It is the month of May –
honor Mary –
Given May 3, 2013
R. Exploring the mind.
The devil wants us to focus
on the allurements of the flesh.
Dear God, I pray for a healthy,
lighted mind. I want to live
according to Your will to love
and serve You. To see through
Your eyes, the eyes of love,
of gratitude, appreciation –
to let go and let God.
The mind to be not sterile, but
connected to God as the source –
to know with love in our hearts,
the beauty of God's creation and
to be thankful for the ones who
feed us as they reflect His light,
His love and are instruments of
His.
Satan wants us to see dark and
misery and pain, to be angry at
our brothers, to look through
his glasses of hate and jealousy,
envy, division and isolation.
Our hearts were made for love –
to be more and more likened to the
Heart of Jesus. To ask God to fill us
and ask Him to empty our hearts
of debris not like Him. To empty
our hearts of old angry memories,
or feeling a victim and knowing
every day as we live more and more
filled by Jesus - we are strengthened
in God.
Dear Holy Spirit fill me with
love. Let God rule in my soul.
Let me be grateful for all around
me who are spreading a light
to me and the world. God I want to
unite to the Masses going around
the world: Praying to the Father, united
to Jesus, in the Holy Spirit with all
the angels and saints, through the
powerful intercession of Mary, Our
Lady of Clearwater.
And Mary speaks May 3, 2013,
I am Mary and this is my building
of the Two Hearts. Jesus calls people
to come and promises graces to help
heal their hearts of bitterness and
angers, of old hurts – Jesus
says: "Come to the well" (Mary is still
speaking, she is telling us what Jesus
said.) The well is a gift I tell you
about. Jesus gave these wells with
the waters - so you come to the
wells and grottos at the building of
the Two Hearts, my children.
Attached to the waters you will
receive special healing gifts –
gifts of healing physical, mind
and a desire to seek forgiveness
for your sins.
Pray to empty your hearts of
anger and pride –
Only a pure heart will be
deeply united in intimate oneness
with God.
Oneness with God. A rushing
well of waters, cleansing you
of sinful debris. God will fill
you more and more with a desire
to seek forgiveness, to go to
Mass and Confession, to thirst,
but be refreshed at the fountain
of the sacraments. Desire
in your hearts to be deeply
reconciled to God.
I am Mary, I want you to know
how happy you will be when you
pray to my Spouse the Holy Spirit and
ask Him to fill you with God's
love. Happiness, my children,
is found in love.
Happiness is being filled
more and more with His life in you.
Reach for grace at the table
of the Lord - Like an empty vessel
God wants to fill you with
His love.
Open your hearts –
Let go of baggage –
Live by God's will –
Follow the rule of God –
Obey the Commandments
and live –
I am Mary your heavenly
Mother delivering this
message from Clearwater, Florida.
I am - the Lady of Clearwater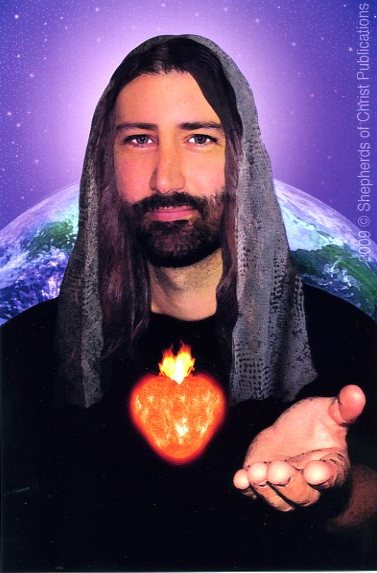 Prayer for Union with Jesus

Come to me, Lord, and possess my soul. Come into my heart and permeate my soul. Help me to sit in silence with You and let You work in my heart.

I am Yours to possess. I am Yours to use. I want to be selfless and only exist in You. Help me to spoon out all that is me and be an empty vessel ready to be filled by You. Help me to die to myself and live only for You. Use me as You will. Let me never draw my attention back to myself. I only want to operate as You do, dwelling within me.

I am Yours, Lord. I want to have my life in You. I want to do the will of the Father. Give me the strength to put aside the world and let You operate my very being. Help me to act as You desire. Strengthen me against the distractions of the devil to take me from Your work.

When I worry, I have taken my focus off of You and placed it on myself. Help me not to give in to the promptings of others to change what in my heart You are making very clear to me. I worship You, I adore You and I love You. Come and dwell in me now.

-God's Blue Book, January 17, 1994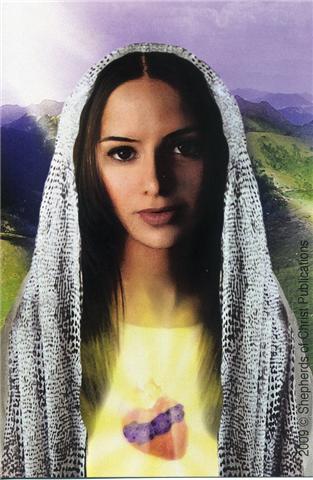 A Prayer for Intimacy with the Lamb, the Bridegroom of the Soul
Oh Lamb of God, Who take away the sins of the world, come and act on my soul most intimately. I surrender myself, as I ask for the grace to let go, to just be as I exist in You and You act most intimately on my soul. You are the Initiator. I am the soul waiting Your favors as You act in me. I love You. I adore You. I worship You. Come and possess my soul with Your Divine Grace, as I experience You most intimately.