July 16, 2013 - Feast of Our Lady of Mt. Carmel
R. We are to know, love and serve God, Servants –
Jesus came and showed us we were to be
servants of each other – help each other –
God has called me to deliver His message of
truth – I am a servant. Like one serving
food, God has asked me to serve His letters
of love. He has asked others to help me
circulate His messages. Servants, we are
all servants in the building of His Kingdom,
in helping the souls Jesus died for to get to
heaven. Of uniting to the Holy Sacrifice of the
Mass and as members of the mystical
body of Christ to help bring down grace
so the individual Christian, the Church
and the world will be more and more as
God intended in the image and likeness
of God.
Servants in the Shepherds of Christ to pray
for the priests, the Church and the world. Servants
to understand we have offended God in
our selfish ways, when He is the Almighty
God and we were created with a purpose
to serve Him. To be witnesses of the truth,
witness of hope in a troubled world.
SERVANTS not selfish for our own
selfish promotion.
I believe souls are dropping into
hell as Mary told me for 19 years.
"Souls are dropping into hell like rain."
When a dad or mom is focused on their
own self-promotion they can forget
about providing needs of love and service
to the family.
If a priest is focused on himself he
could not be witnessing as he should of
his love for his vocation and real love
for Jesus and the Church.
A person focused on themselves can
forget about the work God has called
them to and do lots of things for
their own selfish promotion and vain
glory.
Do we see ourselves always and
miss the call of God to us for service –
Like Jesus who gave Himself to His
death for love of us and the souls –
What does God teach us about service
in the life of Mary?
Mary served God –

Luke 1: 46-55
And Mary said:

My soul proclaims
the greatness of the Lord
and my spirit rejoices
in God my Saviour;
because he has looked upon
the humiliation of his servant.
Yes, from now onwards
all generations will call me blessed,
for the Almighty
has done great things for me.
Holy is his name,
and his faithful love extends age after age
to those who fear him.
He has used the power of his arm,
he has routed the arrogant of heart.
He has pulled down princes
from their thrones
and raised high the lowly.
He has filled the starving with good things,
sent the rich away empty.
He has come to the help
of Israel his servant,
mindful of his faithful love
—according to the promise
he made to our ancestors—
of his mercy to Abraham
and to his descendants for ever.
R. Fiat
Birth of Jesus
Presentation in the Temple
Finding in the Temple
All through the Passion
Under the Cross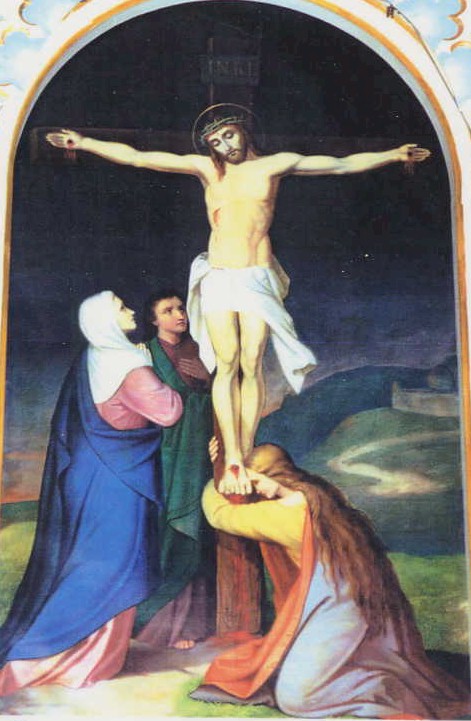 R. SERVICE with a capital S –
We provide the service – God gives the
grace for a man to know Him, to love Him,
Man is not alone ever – God is working
in the action we have to provide
knowledge, love, truth to another man –
How blind is man to think he does
it all – he has the plan – he - he - he or
should we say me - me - me –
We are creatures and we depend on God
to know, We need to be mindful of God,
pray to Him, ask for His help, live
under Him willingly, surrender to
Him and surrender to His Plan.
We need God to know Him,
We need God's grace to love –
Love is a theological virtue –
We need God to hope and have greater
faith.
Isn't faith by many these days
'waning'
We must pray to God to give man a grace
to change his stubbornness to God's
will.
Faith gives us vision –
Man is to strive to work harmoniously
with his neighbor in God's plan –
The devil has tempted man to
rebel against God's plan, be
selfish and be in competition with
those God intends him to work
with.
The devil tempts man to give into
jealousies of his brother and
envy thinking if his brother
is succeeding, it takes away from
him and wishing to stop his brother's
success, rather
than count it as a gift from God
for all to promote God's Kingdom.
Jesus says:
Stingy and narrow-minded,
giving into sin, selfish and
self-promoting –
This is like satan wants –
It is not in the image of God –
Stingy men, making their own
plan, coming from a
place that is caved in and
like satan wants man to
be – not liking himself –
seeking glory for himself
from other men – not be a
servant and living to promote
My Kingdom –
Sing: Servant Song
Jesus: I gift you with your intellect –
your knowing and loving capacity
is elevated in baptism –
Man is subject to death and disease
because of the sin of Adam and
Eve, yet I give you a sharing
in My life in baptism –
I raise you up –
Elevate your human nature –
You have a free will to choose
life or death –
You can be blinded to act against
what is really good for you –
You can injure your own
physical health by setting
up rules of eating and bad
habits that threaten your
health –
Balance –
Living according to God's will –
not too much –
not too little –
Balance
What is justice?
What is the disorder tendencies
in man because of original
sin?
Can you control your sense appetite?
Struggling is there with your
reason and will.
Do you seek God's will with all
your heart as your plan in
life?
Do you use truthful reasoning
based on living
My commandments and
structure?
Do you disobey and try to
tell yourself wrong is
right and right is wrong?
Who is first in your lives?
Have you put yourself on the throne
and thrown out the baby with
the bath water –
arguing with distorted reasoning –
distorted vision toward your brother,
distorted vision toward God,
distorted vision toward yourself?
You have a wounded human nature
because of original sin.
You have evil inclinations to sin –
A vice moves a man to evil
actions –
It interferes with your goal of
having God as first in your life.
Capital sins lead you to other sins,
pride,
jealousy,
envy,
slothfulness –
choosing to not act when you
are called to - is a
choice to not do God's will –
sins of omission –
A person may lie about another
to try to make themselves
look better –
Envy leads another to destroy
property of another,
good of another,
excellence of reputation.
There are 7 capital sins
pride,
covetousness,
gluttony,
lust,
envy,
slothfulness
and anger.
These are disorders in a person
and yet because of original
sin they have a tendency
toward them –
One must discipline oneself –
Pray for grace to see clearly,
not make judgments
based on tainted reasoning.
It is necessary to discipline one's
will to seek the will of God.
Most sin is caused by willfulness,
rebellion to God's will –
opposing God's will –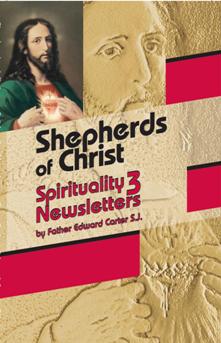 Shepherds of Christ Priestly Newsletter 2000 Issue 3
The Father's Will for Us - Our Source of Peace
Pope John Paul II instructs us: "The Church, as a reconciled and reconciling community, cannot forget that at the source of her gift and mission of reconciliation is the initiative, full of compassionate love and mercy, of that God who is love (see 1 John 4:8) and who out of love created human beings (see Wisdom 11:23-26; Genesis 1:27: Psalms 8:4-8)…He created them so that they might live in friendship with Him and in communion with one another.

"God is faithful to His eternal plan even when man, under the impulse of the evil one (see Wisdom 2:24) and carried away by his own pride, abuses the freedom given to him in order to love and generously seek what is good, and (instead) refuses to obey his Lord and Father. God is faithful even when man, instead of responding with love to God's love, opposes Him and treats Him like a rival, deluding himself and relying on his own power, with the resulting break of relationship with the One who created him. In spite of this transgression on man's part, God remains faithful in love.

"It is certainly true that the story of the Garden of Eden makes us think about the tragic consequences of rejecting the Father, which becomes evident in man's inner disorder and in the breakdown of harmony between man and woman, brother and brother (see Genesis 3:12 ff; 4:1-16). Also significant is the Gospel parable of the two brothers (the parable of the 'prodigal son'; see Luke 15:11-32) who, in different ways, distance themselves from their father and cause a rift between them. Refusal of God's fatherly love and of His loving gifts is always at the root of humanity's divisions.

"But we know that God…like the father in the parable (of the prodigal son), does not close His heart to any of His children. He waits for them, looks for them, goes to meet them at the place where the refusal of communion imprisons them in isolation and division. He calls them to gather about His table in the joy of the feast of forgiveness and reconciliation.

"This initiative on God's part is made concrete and manifest in the redemptive act of Christ, which radiates through the world by means of the ministry of the Church." 13

13. Pope John Paul II, as in Celebrate 2000!, Servant Publications, pp. 140-141.
Jesus: Every person can choose good or
evil. You have a free will.
The will chooses evil over
good –
The devil tempts you –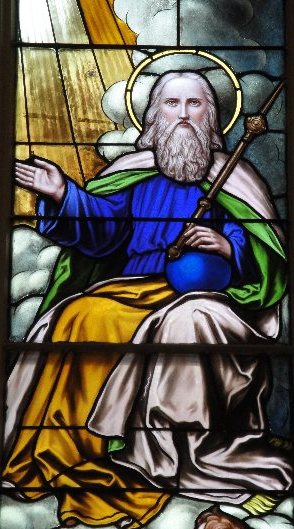 The Our Father
Our Father, Who art in heaven, hallowed be Thy name. Thy Kingdom come, Thy will be done on earth as it is in heaven. Give us this day our daily bread and forgive us our trespasses as we forgive those who trespass against us. And lead us not into temptation, but deliver us from evil. Amen.
Jesus: Man is free to do God's will –
he has a free will to choose
good over evil and not give
into temptation.
You are responsible for your
sins. You are accountable
for your sins.
You hurt others and offend Me
with your sins.
You are to be sorry and seek forgiveness
for sin –
Sin makes you unhappy –
Pray to have virtue –
Go to Mass –
You can avoid much unhappiness
if you seek God's will and
don't give into the
willfulness opposed to
God's will –
Seek God's will –
Pray for virtue –
A man who is virtuous is a happy man –
I want you to be happy –
When you sin you are unhappy –
Sin hurts your soul –
Sin distorts vision of God,
yourself and others –
Seek virtue –
Pray to get the grace to be
obedient to My will.

Glorious Mysteries
July 16, 1995
Feast of Our Lady of Mt. Carmel
In front of the Tabernacle at the Holy Spirit Chapel
Resurrection
l.

Jesus: Let go of all debris, hatred or anger that is in your heart in order to come to Me and to meditate. Your hearts must be pure and filled with love. I am Jesus your beloved Savior, your life is a constant death and rising in Me if you stay rooted in Me. I am Jesus your Savior release all anxieties and cares of your heart and come and rest in My Heart.

2.

Jesus: I will tend to all the affairs in your life. The very hairs of your head are numbered. You do not trust. You lack peace in your heart when you do not trust totally in Me. Pray often all through the day, Most Sacred Heart of Jesus, I trust in you. Have this prayer forever on your lips. When you feel like you are being taunted by Satan, say this prayer, Sacred Heart of Jesus, I place my trust in Thee.

3.

Jesus: This is My work. This is a labor of love to lead souls closer and closer to My Heart through My Mother's heart.

4.

Jesus: Satan will do all that he can to stop these rosaries. I am telling you this day, you must move steadfastly ahead, for I am giving these rosaries to turn many hearts to My Heart.

5.

R. I see the battered, bloodied and bruised body of Jesus my beloved Savior. I see His wounds and the punctures in His head and I see also the glorified body, His glorified wounds, His body filled with light as He comes forth from the tomb. He is victorious. He came to give us new life. It is in our constant struggles that we are raised to new life in Him.

6.

Jesus: Are your hearts in sorrow or are your hearts in joy? Focus on My glorified body, see Me clothed in white, see the victory. Let go of anything that holds you in darkness. I am Jesus. My way is light. My way is the way. I lead you My beloved ones into My light.

7.

Jesus: The seeds of time move exceedingly slow and your life is ended. Each moment, each second, seems so important in your day. Yet the years pass, the days pass and you do not realize how rapidly these days go by. You must see your life as a whole, from the beginning of your life to the end of your life. See your life as life rooted in Me. You do not live if your life is not rooted in Jesus. It is mere existence.

8.

Jesus: When you are baptized, you receive a sharing in My life. Your knowing and loving capacity is elevated. The Father, Son and Holy Spirit dwell in the graced, baptized soul. Surrender your wills to the will of the Father and live in His will. Operate through Him, with Him and in Him. There is not room for any bitterness or resentment in your heart. I am Jesus your beloved one. I call you to come with love and gentleness, softness and kindness. You are My beloved spouse, you I am waiting for.

9.

Jesus: The seeds of time move exceedingly slow, and your life has ended and all that goes on with you is the love that you gave to God and gave to one another. I came to this earth a little baby. I suffered and died. I gave My flesh and My blood that you My chosen ones may share in My life through baptism. How do you value the great gifts that you have been given by Me?

Sing:

I give you life, abundant life. I thirst to be with thee.

10. Hail Mary

Ascension

l.

R. The way that the world is this day, many have forgotten God and live a godless life. It is difficult to look around and to see so many that have forgotten God and have turned their backs on Him.

Jesus:

My dear children, the world may have forgotten Me, but I have not forgotten this world. I come to deliver these messages to My beloved ones. My focus is love. I want souls to know how deeply I love them and I want them to love Me. Satan will create confusion and doubt. He will create trouble in your daily lives. You must come to Me in the Eucharist and in front of the Tabernacle for I will give you what you need.

2.

Luke 24: 50-51

Then he took them out as far as the outskirts of Bethany, and raising his hands he blessed them. Now as he blessed them, he withdrew from them and was carried up to heaven.

3.

Jesus: I have not forgotten you My dear ones. I remain in your heart in a special way when you are baptized and in the state of grace. Satan will try to do all that he can to stop you. Tough days are ahead. You are My soldiers that I am strengthening. In this heat you know My power. My dear ones, many in this world have closed their eyes and have closed their ears. They do not realize that I give them signs, Signs of the Times.

4.

Jesus: In one second, I can snatch you from your place but I am gentle and kind. I give to all men their free will and ask them to freely love Me. Many have made their world their end. It is through your prayers that you will touch many hearts. I am sending you out among the wolves, but I am guarding you and watching you.

5.

Jesus: I am the Master. I control all things. I allow men to have a free will and many men in their willfulness commit sins. You must pray as you have never prayed before. For many souls will be condemned to hell for their willfulness and for their sins.

6.

Jesus: Love of God is not a mental activity. Love of God is action from your heart. Love of God is a love with your whole heart, your whole soul and your whole being and when you love God this way this love will reflect from your being.

7.

Jesus: I am truly present in this room. (The Eucharist was in the tabernacle.) I am the Almighty God. I am with you and I am guarding you. Do you not realize that at every second I am attentive to your every need. You must surrender and let go. The work that you do here is My work. I am sending to you special workers that will connect and spread this work throughout the world. I am Jesus. I ascended into heaven and I left behind the Church My dear ones, and I leave behind you to go into the vineyard and spread the love of the Almighty God.

8.

Jesus: The harvest is plenty, but the laborers are few.

9.

Jesus: Many times I allow you to be backed up against the wall, it is there that you are learning the lessons of surrendering. It is there that you are learning how dear I am to your heart. In your suffering, experience the great joy to know Me more.

10.

Jesus: You are sizing your brothers up constantly. I am asking you for hearts that are pure and filled with love. You must surrender and let go of all that holds you bound and keeps you from My heart. I am giving to you great graces of My love. You are able to withstand whatever it takes for love of Me.

Descent of the Holy Spirit

1.

Jesus: Rita, I will give to you many visions, many pictures of people in your heart and your mind and you will know that you are to pray for those persons. I am calling out to you to pray for My beloved priests. Many priests have turned their hearts to hearts of stone. It is only when the priest is rooted deeply in My love and that of My Mother's love that he will give to this world the burning love of the Lord Jesus Christ.

2.

Jesus: If you read the scriptures, you know what I am saying to you. Many have turned cold in their hearts and they are going through the motions. The apostles went out and they converted thousands in this town, thousands in another town because their hearts were filled with the fire of the love of God. Pray for your beloved priests to come to the Eucharist and to sit in front of the tabernacle. It is there that I speak so gently and kindly in their hearts. It is there in front of the tabernacle that you will know My endearing love for you, My precious soul.

3.

Jesus: The Holy Spirit descended on the Apostles and the Virgin Mary and they were filled with fearlessness and they went out to preach the Gospel. Do you hear My words that I speak to you? I am truly Jesus the Son of God, delivering this message to you. This world is suffering and in pain. The hearts of many men have turned ice cold and many will lose their souls. As you look around, you see many hearts that have forgotten God. You must keep your focus on Me. I am counting on you to go into this world and to carry out the message of My love.

4.

Jesus: There appeared on their heads parted tongues of fire. I want to implant in your hearts tongues of fire, FIRE, burning fire, the love of God burning deeply in your heart, the love of the Father, the Son and the Holy Spirit. Let your hearts be filled with burning tongues of fire. Let your mouth be filled with burning tongues to proclaim the Gospel of the Lord Jesus Christ. As your hearts burn with My love, your tongue will proclaim the Gospel message.

5.

R. And they were filled with the Holy Spirit and their hearts were filled with fire. For the Holy Spirit when He fills your being is a vibrancy that is indescribable in words.

6.

R. Let us become more sensitive as we are filled with God's grace within us. Let us become more sensitive to the Spirit moving within our being, to life in the Spirit, every moment of every day, to live our life as the Spirit flows in us, through us and with us and leads us closer and closer in union with God.

7.

Jesus: And the seeds of time move exceedingly slow. Do you see My dear ones the work that you have tried to accomplish and you feel that you are backed up against a wall? Go back to where you began and see the progress that you have made.

8.

Jesus: Men's hearts move very slow. You must tell all to pray to the Holy Spirit for the fire of His love. It is a process as you surrender to God and are filled more and more with His grace. Pray to the Spirit with all your heart to move those at the Center and in the Shepherds of Christ Movement. When hearts are penetrated with the Spirit, when they are filled with the FIRE of God's love, they will proclaim to this world the burning love of the Lord Jesus Christ.

R.

Christ has died, He is Risen and He will come again.

Jesus:

As you My dear ones, are struggling and going through a constant death, dying to your impure ways more and more each day, you will rise to deeper and deeper life in Me. Pray as you have never prayed before. I am Jesus, the Father is listening to your prayer.

9.

Jesus: You see little incidentals in front of your eyes. You see minute by minute, second by second. I see all time, I see all men, I see their souls from the beginning and their souls for all eternity. My dear ones pray for vision. Pray to the Holy Spirit to see the big picture, to see how unimportant some of the details are that you focus on. The very hairs of your head are numbered. You must let go and follow My guiding hand.

10.

R. And they were filled with the Holy Spirit and they knew His life in them, and they knew the great mission to which they were being called — to go into the world and to spread the love of the Lord Jesus Christ. Many souls will be lost for not paying attention to the Father's will.

Assumption

1.

Jesus: The seeds of time move exceedingly slow.

John 14: 2

-3
In my Father's house
there are many places to live in;
otherwise I would have told you.
I am going now to prepare a place for you,
and after I have gone
and prepared you a place,
I shall return to take you to myself,
so that you may be with me
where I am.
Jesus:

Many do not want to let go of their world, they see before them the world as their end. I am Jesus and I am giving you My abundant life, this day. Will you come to My Heart and experience the great gifts, that I am giving to you?

2.

Jesus: My Mother appeared as Our Lady of Fatima and she made many promises, the promises of Fatima are unfolding. My dear sweet children, your Mother Mary is forever by your side protecting you with her heavenly mantle. The Sacred Heart of Jesus will reign and the Immaculate Heart of Mary will triumph and there will be an era of peace. You My dear ones are very much a part of the Father's plan. What you do minute by minute, second by second is so important to this plan. I am giving to you messages for this world. The world needs these messages. You must stay fixed in My heart. Do not let Satan distract you and lead you from your goal. Your goal is FIRST - LOVE OF GOD, and LOVE OF ONE ANOTHER and I am asking you this day to spend time to help Me to circulate these messages. Do not let Satan distract you in any way. I am Jesus, he does not want these messages to circulate.

3.

Jesus: Are you tired? I am giving to you great graces to accomplish this task. Satan is pressing to try to stop you. Many souls will be touched through these rosaries, given from the Hearts of Jesus and Mary.

4.

Jesus: I want these rosaries to circulate. You have noticed My dear ones, a change in the acceleration of these messages. I am delivering these messages with the urgency of the matter at hand. My dear ones, sufferings are about to befall this earth. I am Jesus your Savior. Little by little events will occur and men will take notice or they will continue in their willful ways. You are the instruments that I am using to touch many hearts. Come to My heart and dwell deeply there.

5.

Jesus: Do you see the blood of the lamb? Do you see the slaughter of innocent babies in their mother's womb? Do you see the slaughter of children's minds this day in schools, little children sitting in their seats being taught vileness? My dear ones, you are not even permitted to speak the word God in many places without suffering abuse. However, it is acceptable to say and do sinful deeds in front of many people. Do you see the sickness of this society, that sin, grave sin is accepted and openly proclaimed and the Word of God is not permitted?

6.

Jesus: Come and dwell in the heart of My Mother and she will take you in the deepest recesses of My Sacred Heart. I am Jesus, your Savior, attentive to your every need, minute by minute, second by second, every breath and heartbeat I am attentive to, My dear one. Surrender and come to Me and I will operate in you, and I will operate through you to the world that is in sickness and in pain. I am giving to you the mighty medicine for a sick world. Do you see? I have lifted the veil from your eyes. You will see as you have never seen before the ill deeds in the hearts of men and remember this message for I am allowing you to see to know the urgency with which I am speaking.

7.

Jesus: Many are called, but few are chosen. You are My chosen ones, My warriors that I am sending into this world to spread the love of the Immaculate Heart of Mary and the Sacred Heart of Jesus.

8.

R. Mary was taken body and soul into heaven. The body of Jesus and the body of Mary are in heaven. Our bodies too will be taken to heaven if we love God and love one another, for all eternity we will live in the courts of heaven.

9.

Jesus: The seeds of time move exceedingly slow. My dear ones, many weeds must be taken out of a well cared garden. In your hearts you must weed out all the impurities and let your hearts be filled with My abundant love. If you allow the weeds to grow in your heart, they will take over the whole heart and your heart will become very dark and like stone. You must weed out the small weeds as they come, the small impurities, checking at every second for small weeds that are beginning to sprout. I am Jesus, the seeds of time move exceedingly slow. Many of your brothers are set in their ways. You must pray as you have never prayed before, for satan aims to stop your work here. He will do all that he can to stop any of the meditations from getting out to My beloved souls. I am Jesus, I am strengthening you for the days ahead. It is through these tapes that many hearts will be touched, the hearts of the needy and the hearts of the hungry. These are rosaries from the Hearts of Jesus and Mary. We are giving Our abundant love to all those who listen to these rosaries and giving great graces to each soul, to turn their hearts to deep love of God.

10.

Jesus: As you are in your heart, so shall you be in this world. Consecrate your hearts everyday to the Sacred Heart of Jesus and the Immaculate Heart of Mary. Come to the heart of My Mother and dwell in her heart. Be cradled and loved by her pure and tender love and she will mold you through the Holy Spirit more and more into My image. I am Jesus. I AM love. To know Me, to live IN Me, to live in My heart is to love. In the well cared garden there are few weeds. You must care to the weeding of your heart. If there is any anger or resentment in your heart, surrender and let go and trade any bitterness for hearts of love. I call you to sainthood. I am Jesus. It is in the ordinariness of your life that you become saints. Live to please the Father, to be as a child, obedient to the Father's will, always living according to His will, always trying as a small, small child to please their Father, realizing always, the love of your beloved Mother.

Coronation

1.

Jesus: And My Mother was crowned with a golden crown. You see before you the little obstacles and problems that you have and you are focused on these problems. See before you the glory that waits for those who love and serve the Lord. I am attentive to your every need, every breathe and every heartbeat.

2.

Jesus: I am strengthening you for the days ahead. I am giving you great graces and insights to know where you are lacking in holiness. Do not say "no" to the graces that I am giving to you. Pray for the grace that you need most. I am calling you to holiness and sainthood. I am Jesus. Mary received a crown of glory and you too My beloved ones will be with Me some day in heaven if you love and serve the Lord and keep My commandments.

3.

Jesus: I am lifting the veil and revealing much to all of you. You must cooperate with the graces that I am giving to you and spend time in silence alone with Me to hear what I am telling you in your heart. I am Jesus how tenderly and sweetly, I love each one of you. Come to My Heart and let Me fill you with My sweet and gentle love.

4.

Jesus: The seeds of time move exceedingly slow. Do not be upset when you fall, you will fall many times on your way but I am giving to you abundant graces to lead you speedily to holiness. Come to Me My beloved ones, I am the Bridegroom of your soul, your Bridegroom awaits. I wait for you everyday to come and to be so united with Me in the Holy Eucharist. I am Jesus your Savior, the Bridegroom of your soul.

5.

Jesus: Times will come when you will not be able to go to the Holy Eucharist as you are doing now. Treasure these moments when you can receive the Son of God.

6.

Jesus: In all the darkness, you will know light for light shines within your hearts. Go inside of your heart and know the presence of the Father, Son and Holy Spirit. Make spiritual communions all through your day and live in constant union with the Father, Son and Holy Spirit. The Father, Son and Holy Spirit dwell in a special way in the graced, baptized soul. You must focus on the Trinity My dear ones dwelling within you. This will be your light in the darkness that will come.

7.

Jesus: As the heat comes unexpected but it is there, so too the darkness will come across the sky and it will be there and you will have to deal with the condition at hand. Men have turned their backs on God and refused to listen to My words. I will get their attention. I died for them. Listen to Me before it is too late. Things will happen. Things will begin to happen.

8.

Jesus: Man is willful, man has turned sinful, many men will lose their souls. I am there and I am trying My dear ones, to lead ALL back to their home, to bring the flock to their real home in heaven.

9.

Jesus: Mary was crowned Queen of Heaven and earth, many men think that the only reality is the earth. You must pray for your dear brothers for they are walking in this land in total darkness. Their hearts are cold and dark and they will shutter at the events to come, I beg you to pray with all your hearts for all souls. For I came and shed My blood for each and every soul, each and every soul a creation of the Father.

10.

Jesus: Mary stood beneath the cross, her heart pierced with a sword, Mary is the Mediatrix of all grace. Come and dwell in the heart of My Mother and she will cradle you and love you. To dwell in her heart, she takes you deeply into My Heart.

Before Glory Be:

Jesus:

Dark days are coming, My dear ones, you must pray with your whole heart, and your whole soul and your whole being, proceed fearlessly into this world and pray to the Spirit to fill you with the FIRE of the love of God.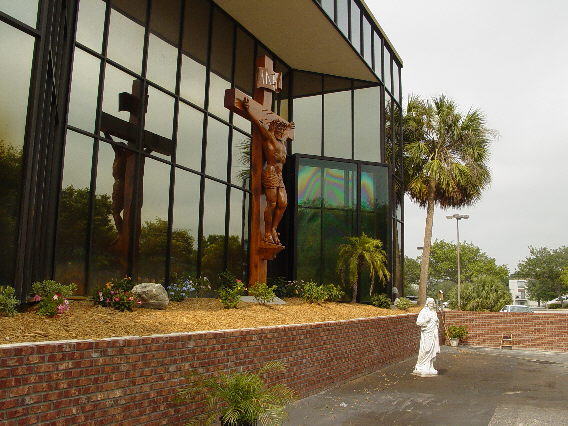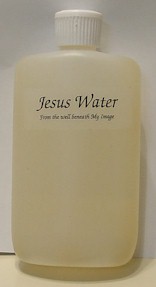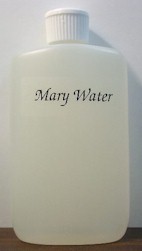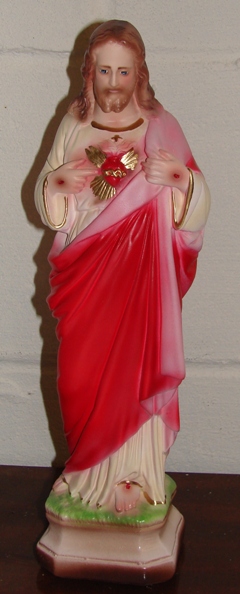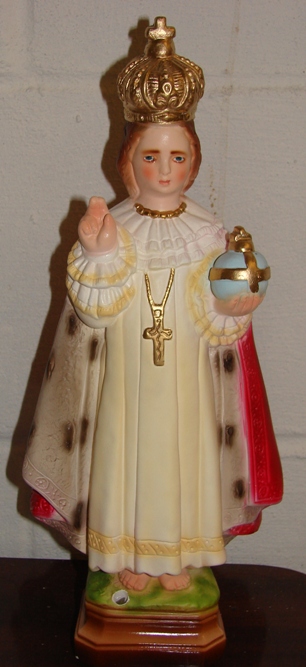 Healings

from

The Building of the Two Hearts


1. A gentleman from Florida called and said since he got the Fatima Statue with glass his life has been transformed. 3/3/2009

2. After using the Jesus water, pain and non-movement (for 3 years) in my fingers was healed instantly. Now fingers are cracking and working and no pain. Has taken x-rays. 10-19-2008

3. Ruptured ACL Ligament and PCL ligament left leg (knee) and damaged meniscus. 3-4 weeks excruciating pain. MRI showed damaged ligaments - went to do surgery and scopes revealed no damage other than meniscus injury. Day before surgery we came here to pray for healing. Wife anointed knee with Jesus water. Were told prior to surgery that would be out of work 3-6 months and surgery would be 4 hours. Surgery was only 40 minutes and recovery time is 1-2 weeks. 8/13/2008

4. My best friend (a couple) was granted a son, which now is my godson. They've been married for a long time but never had a child until they both came to see the Virgin Mary's image. 8/4/2007

5. I just wanted to tell you we have had so many prayers answered most especially since we have had the image statue in our home a few months ago. Prayers being miraculously answered for our children & grandchildren, our daughter's heart has literally almost healed ... she is also pregnant and that is also a miracle that she carried the baby this far, she is so thankful and also her cardiologist can't figure out how she is doing so well, and even agreed with her it must be prayers being said for her. He also told her in her 4th month to abort the baby, maybe he will have a conversion, we hope. Others in my family have changed since we got the statue. They are more understanding and patient and love being a Catholic more than ever before ...We thank Jesus, Mary, Rita and you all. Praise all of heaven. We are also so eager to have many more prayers answered. We are giving our married children a 10 inch statue each for their homes and red prayer manual if they would also like to say the prayers if they so choose to. The statue we know will help them with many graces as they pray before it as it has helped us in our home and lives. Love you all. 8/3/2007

6. Pregnancy. (A long note about how a woman got pregnant after she came to the Virgin Mary Building.) 3/21/2008

7. My mother was diagnosed with Acute Myeloid Leukemia in April 2005. She received the Jesus water of Clearwater that my brother brought to El Salvador. She was treated at Instituto Salvadoreno del Segino Social. She was expected to live 3-6 months. She lived well for 2 years. Now she rests in peace with Lord Jesus and Virgin Mary. She died of Pneumonia March 21, 2007. 4/27/2007

8. The CAT scan showed a dark spot and they thought they would have to remove my right kidney. My family went to the Blessed Mother and asked for prayers and help. They also got the healing water. Well all our prayers were answered. There was no cancer or tumor. Thanks for all your prayers and help, and thanks to the Lord above. 4/18/2007
9. Knees were injured from motorcycle accident July/August 2006. His mom got the water in Florida right after the accident and took it to him and he used it every day and now his knees are completely healed. He knows Jesus water did it. 1/9/2007
10. Suspected blood clot. Pain in leg with swelling. Jesus water was used and pain went away and swelling. 12/31/2006
11. Barretrs -- My husband brought Jesus water to hospital and put on my stomach. Biopsy came back fine. 12/27/06
12. A man from South Carolina came to thank Jesus and Mary for his healing. His brother sent him Jesus' water when he was diagnosed with terminal cancer. Three doctors told him there was nothing they could do for him. He started using Jesus' water and started feeling better (He could hardly walk, he was using a wheelchair a lot). He went back to the doctor and tests showed no more cancer — gone! The doctor told him he never saw this happen before. He is around 70 years old and walks and feels normal. 2006
13. A lady from Egypt wrote asking St. Mary for a baby for 3 years. She helped me and now I have a little daughter. Her name is Mariam after St. Mary name by my language. Thank God and Thank St. Mary. She always remembers me. - Egypt 10/25/2006
14. This woman filled out a healing form at the site. I am so blessed by the Blessed Mother that she has been there for me on more than several occasions. She performed a miracle on all occasions, one in particular was cancer of the right leg. The doctors wanted to cut my leg off the cancer was in the bone. When I returned to New York and went to a plastic surgeon he saw the cat scan and said my chances weren't good. When he did the surgery the cancer was not in the bone. It was superficial. 9/2/2006
15. Stroke. Healed August 2006. 9/2/2006
16. A year ago he went to Orlando for a test on his prostate. It was positive. He came here in May and got some Jesus water out of the trough. He went back to the doctor and he was healed. - Venezuela 8/25/2006
17. Infertility. Conceived and gave birth exactly 9 months after our first visit to Clearwater in August 2000. Our son was born exactly 9 months after our visit (May 20, 2001). I've had surgeries on both ovaries in 1998 and had very little chance of conceiving. Mother Mary gave us our blessing and wish. 7/21/2006
18. Peter was operated on for cancer he had for 10 years on his leg and because the wound was so big, they had to take some skin from another part of his leg to be able to fix it but it did split. So Monday the doctor said that another surgery was needed but thanks to Jesus water on Wednesday on that same week he was healed. - Argentina 7/2/2006
19. Cancer of the lungs. A friend of ours who we visit from Canada. He told us of his illness and we came and prayed at the Virgin Mary's appearance on March 28, 2006. He had Jesus' water put on him the night before his surgery. His surgery was on March 31 and the cancer was gone. Thank you for your blessings. 4/2/2006
20. Lower back muscle strain. After straining my back I used the Jesus water before using pain crème. After putting on the water I no longer needed the crème. The strain was gone. 3/16/2006
21. Neuropathy. He had gotten Jesus water a few days ago and went to the doctor yesterday. 3/15/2006
22. Pregnancy. I could not become pregnant. I came here to ask Mary to extend her hands on me, to be able to have a child. The miracle happened. I did not know that other women had become pregnant by asking Mary. My son is 3 years old. I am convinced that he is called to be special in his life, he has a mission. When she went to see the doctor, specialists, they said forget it, she couldn't have a baby, and she went to many different ones. Came here to pray and became pregnant. All the doctors never understood what had happened. They said he is a miracle child. 3/8/2006
23. Pregnancy. Became pregnant of twin girls after we prayed in 2005 and even have a statue of the Virgin Mary in our yard. After 15 years of concubinage Virgin Mary finally blessed us. Thanks. Thanks. Thanks. Jesus water was used to help conceive. 2/2/2006
24. A woman came in today from New York and said she was here last March (2005) and got the Jesus water. Her cousin who was very healthy and had just retired at age 60 suffered a massive stroke. He was taken to the best neurological hospital in New York and the doctors said he had no chance of recovery. He had a blood clot at the base of his brain stem. He was in intensive care and the woman with the other family members were visiting him and she put Jesus water on him and they prayed over him, while he was laying in bed in a fetal position unable to talk was paralyzed. After she had left (only 30 minutes of visitation in Intensive Care) the woman received a call from her cousin's wife saying the man had sat up in bed after they left and was miraculously healed. He is back at home now. The doctors came in and said this was a miracle. This was 2 months ago. 1/24/2006
25. Dermatomyositis (a form of Muscular Dystrophy). I was given 6 months to live. I was really depressed ready to give up when, while being in town for my girlfriends niece's Christmas Party. I heard it on the news. (December 17, 1996) Decided why not let's go, when I got here I was not expecting to see what I saw. I couldn't believe what I saw. Within an hour I put the cane down, slowly but surely got better enough where I wasn't paralyzed or dead. Thank you Jesus and Mary. 12/16/2005
26. Small Bowel Syndrome. Infant acquired surgical intervention at birth. 4 months care at home. Healed completely as of May 2005. 11/24/2005
27. Newborn very sick - 2 lbs. My mother came to visit me. We used to live in the post apartments by Target. I brought my Mother to the Virgin Mary Building in Clearwater and she prayed for my niece, who was in Guatemala. When my Mother returned to Guatemala she took the picture of Virgin Mary and put it in my niece's room. When my niece was born, she needed a tube feeding. She couldn't eat on her own. She was very thin and very sick. Many people told my sister and my mother (including the doctors) that my niece was so sick that she probably would died. Thank to our Lady Virgin Mary, my niece is a healthy gifted 9 year old girl. - Guatemala - Healing was at 6 months old. 11-22-2005
28. My daughter was told she had thyroid cancer, after having one side of the thyroid removed they found the cancer was gone. This had to be due to Mary and Jesus Water and her belief in the Mother and Son. 9/17/2005
29. Virus. He was in Egypt. His relatives came to the site and asked for prayers for healing for him. That same day they were here he was completely healed of his Liver virus. He is a physician. 8/31/2005
30. After waiting about 8 months for the baby to get bigger for the surgery, the doctor checked him and couldn't believe it, but she said, "It just fixed itself." He was 4 months premature and this surgery would have lowered his sperm count significantly and its already been lowered by a double inguinal hernia surgery. 6-14-2005
31. Burst tube with unexpected pregnancy. Was internal bleeding. Doctor told was miracle, surviving from this kind of operation. She (the mother) had come to the site and prayed to God if this Image (Our Lady of Clearwater) was from God to grant her a miracle. Her daughter who was in Lithuania at the time was in the hospital and the above miracle happened during the 2 hours the mother was praying at the site. 5/4/2005
32. Heart failure. He was not breathing. Jesus water was poured on him while praying. He started breathing again. 4/23/2005
33. When I was pregnant, my baby was sick. My baby born was well. Thanks. 4/18/2005
34. Flu. Both sitting in car, praying rosary both sick of flu. He very sick, not getting better. Both used the water, felt pain leave body, didn't say anything, but after few minutes he said "I feel pain is gone." They drove back to tell us that they were healed. 4/18/2005
35. Asthma. Put Jesus water on neck. Breathing much better. 4/17/2005
36. Severe back pain. Have a bad back from laying brick for years and sometimes I bend over and the pain is severe and it takes at least 3 or 4 or more weeks for it to go away. I put Jesus water on it and it went away in 2 days. Alleluia. 4/16/2005
37. I must admit that some days I forget to wash in the water. But I have felt the same feeling once again a few days ago as I did on March 2nd, the first time I applied it to my knees. On the movie that you took, I am walking on the beach without a cane. I don't know if you noticed. I didn't use the cane yesterday, and I have no pain. I'm still slow at climbing the stairs, but I'm seeing a tremendous improvement. I'll keep a journal, and continue updating you I pray a lot, as I'm applying the medicine. Part of my prayer is "If it be your will." Thank you. I'll be in touch soon. 3/11/2005
38. My husband had a good friend and he was diagnosed with cancer and given less than a few weeks to live. Jesus told me to take him the Jesus water. I never really met him, but I went to the hospital. He was so sick. He bounced up and said I knew it - I will be healed. And he lived over two years longer.
39. Leukemia went into remission February 7, 2003. Her doctor can't believe how well she is doing. She has the worse kind of Leukemia there is and she is doing extremely well. He said this does not happen, so soon, we told him its because of all the prayers, everyone is saying for her. The day after we visited the Blessed Mother Building, her blood count was excellent. Thank you so much. As of 11/3/2004 she is still in remission and doing very well, a happy 10 year old little girl. We are all so thankful for all the prayers from everyone, we truly believe, if we hadn't had our faith and by going to the Virgin Mary building so often, we wouldn't have been so fortunate to have her. Prayer is still the most powerful and healing process. Thank you so much. 11/3/2004
40. Spinal Manangitas. December 16th, 2002 we almost lost our little grandson. He was taken flight for life to Madison where they worked on him for hours. They told us he would either be blind - deaf - brain damage, or he might not walk. Today he is a happy - healthy little boy full of life. Thanks to everyone's prayers to our Blessed Virgin and our heavenly Father, without them we would not have him. Thank you. As of this date November 3, 2004 our little grandson is doing very well, a healthy happy little boy, and so full of life, and without any complications. Our prayers and by going to the Virgin Mary building truly helped this little boy. Thanks to everyone for all their prayers. 11/3/2004
41. After my family visited the Virgin Mary and returned to hospital, I showed no sign of having a stroke. Doctors at hospital said I would not recover. 4/2001