Given July 27, 2011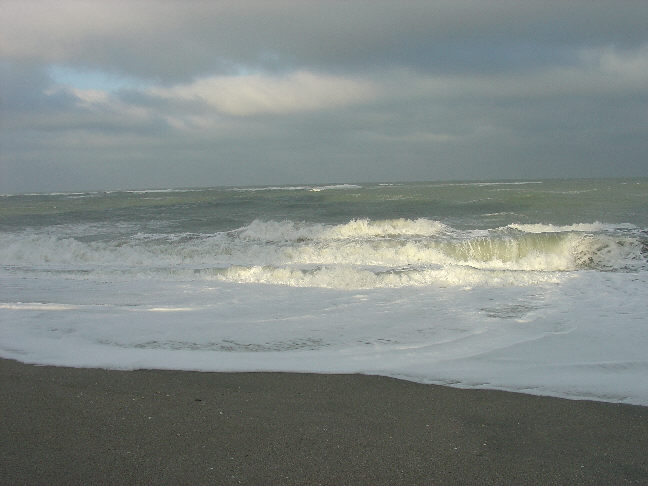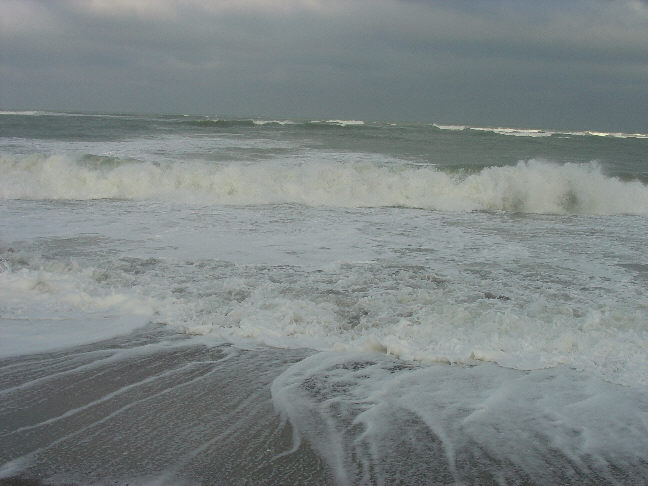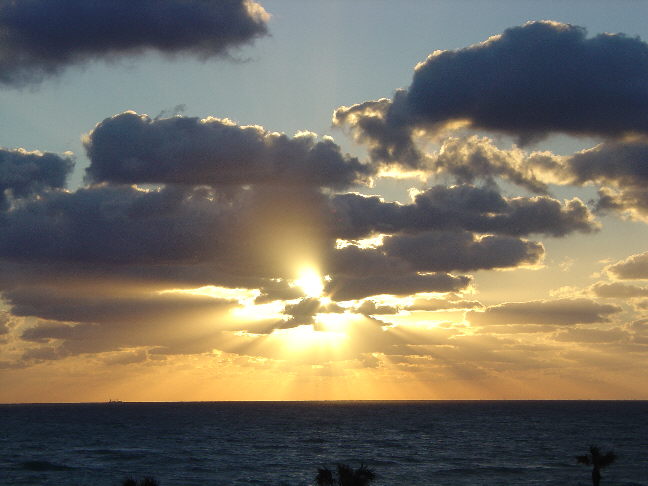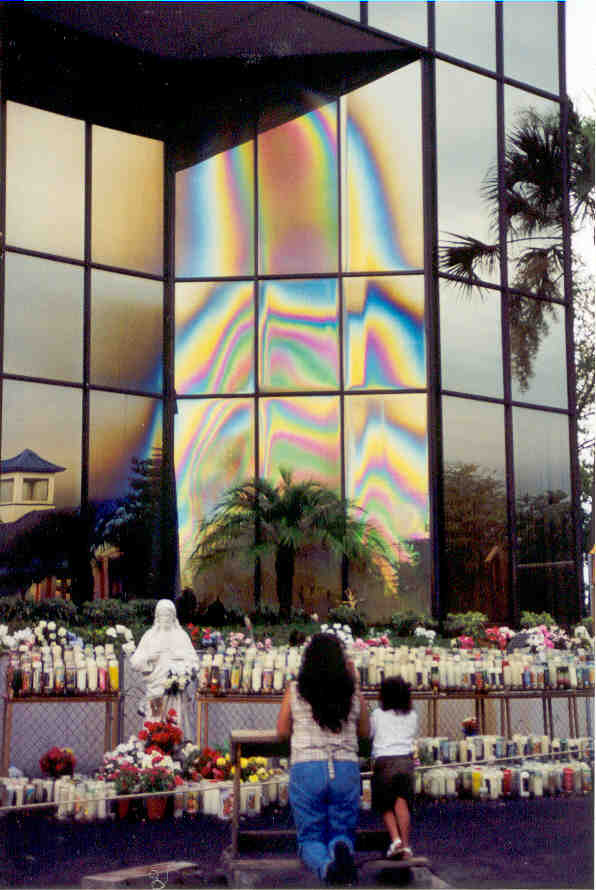 July 5, 2000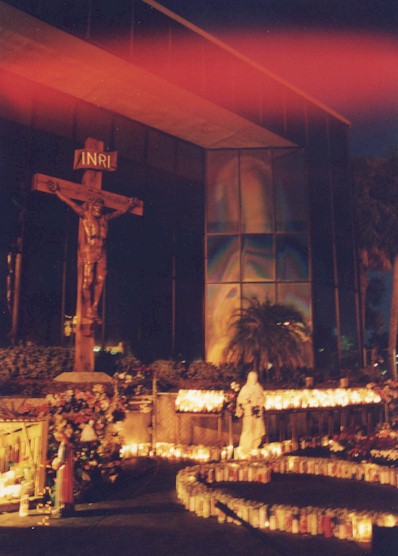 January 5, 2004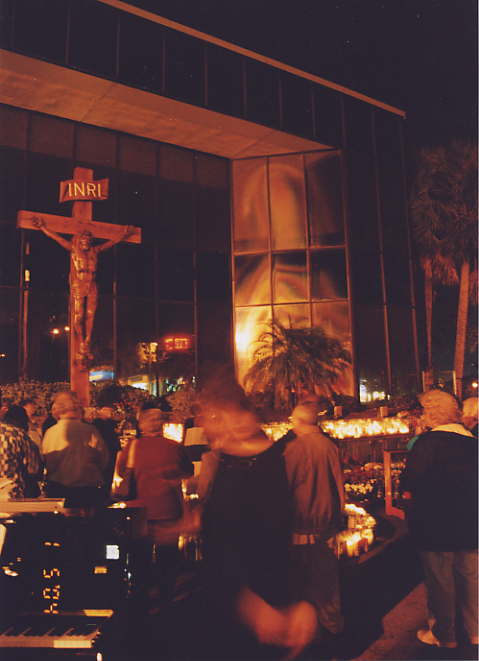 January 5, 2004
Rita Ring before head knocked off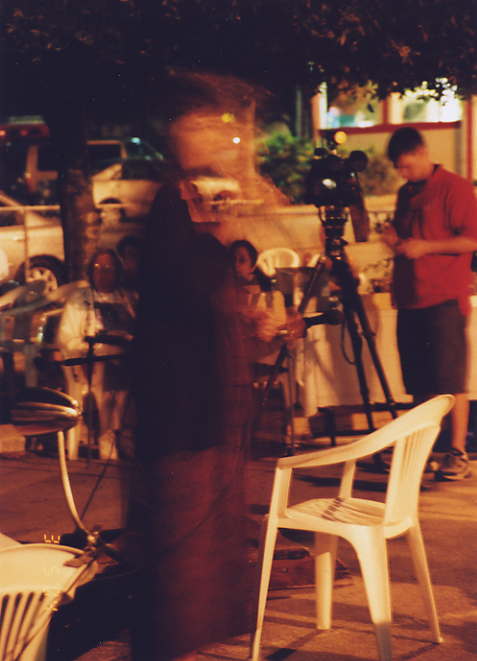 March 5, 2004
Rita Ring after head knocked off
Given July 27, 2011
R. We do not own the air —
We do not own the water —
God is gifting us with children —
Sweet babies
We can't have everything we want —
We must obey the laws of God —
We offend God when we disobey God and ignore God —
We have rules to follow —
A man cannot marry another man's wife —
when the man is still alive — no matter
how much he wants his way —
Pleasure is not based on what we want —
We must obey God's laws —
We can't disobey God and do what we want —
People may try to lure us into disobeying God and
we have a free will to obey God or disobey
God —
The question is do we want what we want
more than obeying God's law —
St. Stephen was martyred defending his faith —
St. Paul was beheaded defending his faith —
The Martyrs were men following in Jesus' footprints
shedding their blood for what they believed —
We are not to worship false gods — to put
ourselves above God's commandments —
Here are the 10 Commandments —
The Ten Commandments
1. I, the Lord, am your God. You shall not have other gods besides me.
2. You shall not take the name of the Lord, your God, in vain.
3. Remember to keep holy the Sabbath day.
4. Honor your father and your mother.
5. You shall not kill.
6. You shall not commit adultery.
7. You shall not steal.
8. You shall not bear false witness against your neighbor.
9. You shall not covet your neighbor's wife.
10. You shall not covet anything that belongs to your neighbor.
R. Who is on our throne —
A person can want money and power, riches
and rule more than God's will —
The devil tempts people to seek dominance
for dominance sake — to try to be over
everybody — including some thinking
they don't have to obey God's law —
What are our false gods?
Sunday is the Sabbath day — do we skip
going to Church for some
pleasure we want more than going
to Sunday Mass
Here is the message
Mary gave December 19, 1996 2 days after
Our Lady of Clearwater appeared —
December 19, 1996

Mary: My dear children, I give to you, my Son, Jesus, born in a stable in Bethlehem on Christmas morn. He is the Almighty God, the Light of the World.

I appear to you, my children, on a (former) bank in Florida. You have made money your god! Do you know how cold are your hearts? You turn away from my Son, Jesus, for your money. Your money is your god.

I am Mary, your Mother. I do not appear as I once appeared to you. I am asking you today to circulate my message given on a tape on the feast of Our Lady of Guadalupe, December 12, 1996. Please circulate this tape now. Give it to as many people as you can. I am Mary, your Mother. Please circulate my Rosary Book.

end of December 19, 1996
R. Solomon offended God by worshipping false gods —
he let his wives worship false gods —
When men disobey God then when do
they stop trying to do what they want —
they can try to focus on themselves
and try to make themselves have power
even over God's rules, they can rebel
against God's law —
A person can seek so much power, they say nobody
will ever tell them what to do —
There is only one God —
God is to be first —
Solomon tried to get where he just did what
he wanted and it didn't work —
We can serve God —
We can serve the devil —
The Pharaoh of Egypt at the time of Moses
suffered all the plagues, but he saw
himself as all powerful — finally
he was consumed in the Red Sea —
Exodus 15: 1-6, 17-18

R. Let us sing to the Lord; he has covered himself in glory.

It was then that Moses and the Israelites sang this song in Yahweh's honour:

I shall sing to Yahweh,
for he has covered himself in glory,
horse and rider
he has thrown into the sea.
Yah is my strength and my song,
to him I owe my deliverance.
He is my God and I shall praise him,
my father's God and I shall extol him.

R. Let us sing to the Lord; he has covered himself in glory.

Yahweh is a warrior;
Yahweh is his name.

Pharaoh's chariots and army
he has hurled into the sea
the pick of his officers
have been drowned in the Sea of Reeds.

R. Let us sing to the Lord; he has covered himself in glory.

The ocean has closed over them;
they have sunk to the bottom like a stone.
Your right hand, Yahweh,
wins glory by its strength,
your right hand, Yahweh,
shatters your foes,

R. Let us sing to the Lord; he has covered himself in glory.

You will bring them in and plant them
on the mountain which is your heritage,
the place which you, Yahweh,
have made your dwelling,
the sanctuary, Yahweh,
prepared by your own hands.
Yahweh will be king
for ever and ever.

R. Let us sing to the Lord; he has covered himself in glory.
---
R. God gives and he can take away —
Solomon disobeyed God —

---
We can keep trying to test God —
God is all powerful —
We were created to serve Him and obey Him
Message from October 8, 1997
Jesus: Seedless, barren, not bringing forth fruit on the vine. I come to be heard and who pays Me heed. To a people of stiffs I address this issue, what think you when the water is gone from the trough?

Do you think you will then worship the molten calf or will you be ready for surrender then?

Oh, you thankless race, anger and wrath is the mind of your God. You do not worry, My messenger, for I am God and I speak to you. You think you are alone and I have chosen you. Your money is your god, oh people of Zion - your money in the pockets is the sound that brings you joy.

What brings Me joy is the songs of the faithful, praising and worshipping God, but I go to the tent and there is the molten calf and an abased nation of stiffs, heartless and filled with fear. I beg of you to stop now before it is too late, but you do not know of the chastisement I have in store for you - it is under the plan of the Father.

The children who walk in darkness carried a molten calf in their arms and the God of justice struck the earth.

He struck you, senseless people, because you would not listen.

I did not put you on the earth and then leave you to yourselves. I dwelt amongst you to guide you in all your ways and the people today spit on Me as they did 2,000 years before. For all these years I waited for the likes of you, My people, and why should you have more time for false joy? Joy is not in the molten calf. It is in the words of the Savior.

My Words are your truth, yet you try to wash them away as hearsay and of no importance.

My Word is the Word of God mighty and true. I have been ignored and defiled in My Word. I smite you, My senseless race. I allow the dragon to devour your young for you are the senseless race. I allow the dragon to devour your young for you are the senseless children of Eve.

Debased, proud and dead, really dead in your hearts.

I give you sunshine and rain and you want flowers and glory.

The glory is Mine or I will have to continue to listen to the wailing widow, a barren branch, a company of stiffs.

Ignore Me no longer senseless ones. My hand is upon you. It will come down and wipe out the senseless virgins, the ones singing to the molten calf.

Rachel could hear the slaughter of her children and she wept such bitter tears. The Lady Clothed as the Sun bore the barren race; they did not come to her grace-filled womb.

The thankless race marched into a pit of doom and destruction.

As I was pressed in the garden watching the days at hand, as I was squeezed, what came forth from My pores was the saving Blood for the children of Zion and when they ate from the land they feasted on rich food and strong drinks, the candy of the earth and it made them sick - sick to the death of their souls and the Lady Clothed as the Sun heard the cries of her sick children. I give you the medicine for the sick children in these writings and they chase you and make you fall to the ground. I watched you skin your knees when you carried the scrolls that contained My letters of love, My words from the depths of My Heart. You fell as I once did on the way to Calvary. I fell, I skinned My knees, My Body burned and I got up and went to the end.

The end was the beginning for the children of Zion for at that hill My cross was planted erect, a tree of life, and the juice that was squeezed 'till there was no more from the one "Son of Man, the Son of God", was the juice of the Man. It was His saving Blood.

They pressed Me in the Garden of Olives and I bled for the thankless race. They hung Me on a tree on the hill of Calvary. When I gave them the New Eve they chose the molten calf. They spit on My Mother, they ignored the visitations. She came and gave to the children to remind them of their covenant with God.

Oh senseless ones, so many will now fall, for I hung there and to the right was one and to the left another. The one was saved; the other was cursed. You picked from the tree when you should have obeyed your Father. He gave you His will. He said, "You may eat of all the trees in the garden but not this one." and you continually ate of the forbidden fruit. I warned you, My children, and you chased My messengers and made them run. I gave to you My Book of Life, My Bible, and you ate the sick fruit and it made you so sick you wanted to die but you kept eating when I told you the end was near and now that the end has come, what do you say for yourself? You ignored the Lady Clothed as the Sun. She appeared in all glory and splendor and so many months later so few go to her site to even see her. So is it My fault or yours our money does not come to publish your books and tell the world about the Woman in Florida? It is not My fault, I am God. I am the faultless One.

You want joy. I have no joy for the likes of you, My children of Zion, you have usurped My thrones and treated My body as rubbish. I am God. I come in the Eucharist and I am ignored. I speak no longer. The days that follow will be the days to cleanse this earth.

I am angered beyond all anger for the way My Mother has been treated in Florida by the thankless race. They have worshipped the molten calf and ignored the Lady of Light, the Lady Clothed as the Sun, the Lady of Fatima in the Americas, Our Lady of Guadalupe, bringing forth her children. The good will suffer with the bad; the wheat will be separated from the darnel (weeds). You walked like little stiff men with your haughty hearts. Your heads were your gods. I gave you great minds to comprehend My mysteries and you used your minds to worship false gods and make movies that defile My priesthood. What of your minds? I do not even have energy to tell you how unworthy you used the mind, the intellect I gave you. You used this great faculty to commit the worst sins, and My head was crowned with the sharpest thorns for your sick earth. Oh, you squeezed the Blood from the Son of Man. You pressed that Man in the garden, when He knew this race of this day.

I now see the Woman on the building, My Mother, so loving to the children I gave her and the mean ones threw acid on her face. Oh, you race of vile hearts and thankless ways. I will clothe the holy ones in the white robes of glory. The thankless ones I will turn over to the red men that will hand them over to the keeper of the pit and their bodies will be burned in the burning sulfur of the pool of death. Come, My children of light, your Mother called you through the consecration. She showed you the way home to My Heart. She carried a lighted lamp and lighted your way in the darkness. You were not foolish like the virgins that carried a lamp without a light. Your light for the lamp was My life alive in your hearts. When the darkest night comes you will know the flames of My love alive in your lighted hearts, burning with the fire from the love of the Sacred Heart of Jesus. I give you the fuel, My faithful virgins. I gave you the fuel to light your lamps that in the dark night that lies ahead, you will still shine as a beacon light, a light of intense brightness no matter how dark the night. You will not die for your refuge is the fire of the Sacred Heart and you gave your heart to the New Eve, the pure and Immaculate One and she took you to the Heart of your Savior. She took you home and you dwelt within the chamber of My Heart and you were protected from the evil one in these last days. You tried to spread this consecration. It is the key that leads to the place of refuge. So many camps the devil told men to prepare and they labored in vain, for the Word was had in dwelling in Our Hearts. You would find refuge and they missed the message and busied themselves with the work of the evil one.

I say to you what refuge survived when Noah built his ark? Only those on the ark survived the great flood. You prepare your earth. When My Word was to prepare your hearts. Then again, they worshipped the church building, the grounds and the wood and their hearts were left as cold vaults. I beg you, My beauteous ones, to beg the men to prepare their hearts before it is too late. Only the Ark of the Covenant will be the means of survival in this dark age. When the moon turns to blood they will run away frightened and their buildings will be like cold vaults - only the hearts consecrated to Our Hearts will survive.

You were willful and too busy to know the story. The story is this: There is but one home; it is the Heart of the Sacred Heart of Jesus. My Mother is the gatekeeper. It is through her Immaculate Heart you enter. She is the singular vessel, a New Eve, a Woman Clothed as the Sun, a doorway to the everlasting abyss of Light, the Light of the World, the Sacred Eucharistic Heart of the Son of Man.

There was not room for Me in the Inn and there is not room for Me in the hearts of many and what can I say - they will die. I gave them the book of life. I gave them the Man who hung on a tree to save them. I gave them Myself, truly present in the Eucharist, the Eucharist and My Word I gave them. I gave to them My Mother - the way to enter into My Heart and they were haughty and proud. I was born in a stable in Bethlehem for you, My men. I am the Light of the World. The foolish virgins had no oil for their lamps and they went out. And you could hear the wailing cries of her children being slaughtered in the dark night. Oh, the Lady Clothed as the Sun warned them to come to her heart and the Heart of her Son (the Light of the World) and they went to the molten calf and they died a brutal death.

end of October 8, 1997
July 28, 2011
R. LINAGE

Sons of Abraham were
Isaac and

Abraham and Hagar
ISHMAEL

Ishmael

Abraham and Sarah

ISAAC

And Isaac and Rebekah
had Esau and Jacob (twins)
Leah bore Jacob
6 sons and a girl
Joseph was the son of Rachel
and so was Benjamin
Jacob wanted Benjamin
to take the next in line
Reuben, Simeon, Levi, Judah, Issachar,
and Zebulon were sons of Leah
Dinah was Leah and Jacob's daughter
Dan and Naphtali were sons of
Bilhah, Rachel's slave-girl
Gad and Asher were sons of
Zilpah, Leah's slave-girl
About Joseph and his brothers
Jesus is our brother
Esau and Jacob were twins born of
Isaac and Rebekah
Joseph was Jacob's favorite —
son of Rachel and Jacob —
The 10 brothers were jealous —
The sons of Jacob were from
Leah, Rachel, Bilhah and Zilpah
Jacob loved Rachel most —
Rachel died giving birth to Benjamin —
The only daughter of Jacob
Dinah was taken advantage
of by Shechem —
Simeon and Levi avenge this —
We see in most of the sons of Jacob their
sinfulness — Even one of Jacob's
wives laid with Reuben a
son —
Simeon and Levi killed many,
avenging Dinah's rape at Shechem —
Jacob was betrayed by his sons —
then the sons hated
Joseph and got rid of Joseph —
The brothers did evil —
Look at how brothers are to
each other today — when Jesus
died for all of us and commanded
us to love our brothers —
Poor Jacob had to deal with
this evil —
Jacob bought Joseph a
beautiful coat —
Joseph was loyal —
Joseph was to succeed Jacob —
Jacob named Joseph the heir,
but Joseph's brothers were
jealous —
The coat was given to show Joseph
would carry on the line —
Benjamin loved Joseph —
They had the same mother —
Children today could learn to love as
brothers and sisters or they could hate
each other — fighting, biting —
lying to get ahead — COMPETITION —
Joseph had dreams before things
happened, Joseph knew how to
interpret dreams — The brothers
made fun of Joseph's gift — They
laughed at him — They hated Joseph
They were so jealous of Joseph —
even his dreams —
The brothers resented Joseph —
Jacob wanted peace among the
brothers —
The brothers thought Jacob
loved Joseph and Benjamin
more —
The brothers were wanting to get
Joseph out of the way —
They called Joseph the "dreamer"
They loathed His coat —
Some brothers wanted him dead —
They took Joseph, they tore off
his coat and put him in
a cistern to die —
The coat reminds us of the
coat of Christ they cast
lots for —
The brothers betrayed Jacob —
Many wanted Joseph dead —
They fought over Joseph
and one wanted him dead —
another brother wanted to fish
him out — the brothers fought —
So they saw men coming
and they sold Joseph as
a slave for money —
Like Christ was sold for
30 pieces of silver —
Joseph was sold for 20 pieces of silver —
This is a message Mary gave 2
days after she appeared in
Clearwater
December 19, 1996

Mary: My dear children, I give to you, my Son, Jesus, born in a stable in Bethlehem on Christmas morn. He is the Almighty God, the Light of the World.

I appear to you, my children, on a (former) bank in Florida. You have made money your god! Do you know how cold are your hearts? You turn away from my Son, Jesus, for your money. Your money is your god.

I am Mary, your Mother. I do not appear as I once appeared to you. I am asking you today to circulate my message given on a tape on the feast of Our Lady of Guadalupe, December 12, 1996. Please circulate this tape now. Give it to as many people as you can. I am Mary, your Mother. Please circulate my Rosary Book.

end of December 19, 1996
R. The brothers gave the coat
with blood back to Jacob —
Jacob cried — Benjamin
cried —
Joseph's brothers act like
bad brothers today — competing
for money — hurting each other
to get ahead —
Joseph, son of Jacob, taught us
about forgiveness
Joseph was sold into slavery under
Potiphar
Potiphar's wife tried to get Joseph
to give into her —
She then lied to Potiphar —
Joseph was innocent —
Potiphar believed Joseph —
Joseph interpreted the dreams of the
Pharaoh and is promoted —
Joseph tells of the 7 years of plenty and
the 7 years of scarcity —
They have great success for the
scarcity as Joseph
predicted because they
prepared for it —
Joseph told this story to
Potiphar and the story of
Potiphar's wife wanting
to seduce him —
Joseph couldn't betray
Potiphar or sin against
God — so Potiphar's wife
lied about Joseph and she
said — Joseph made
passes at her and she lied —
Then she wanted Joseph
to be put to death for
not giving into her —
She said Joseph attacked
her and he didn't
do it —
She wanted Joseph
sentenced to death —
Potiphar would
not have him killed —
he put Joseph in jail
instead —
She was mad about it —
She lied to her husband —
Joseph made a name for
himself — that he
loved his God and he
did not tell lies —
Wherever Joseph was — slave
or in jail being
beaten — he was
free because his
God was with him —
Jesus called out to His Father —
"My God, My God"
Joseph was imprisoned —
Joseph called out to his God —
Joseph called out from the
cistern when he was
imprisoned —
Joseph suffered as Jesus
would suffer —
Joseph was imprisoned —
Joseph was accused unjustly —
Jesus would be accused unjustly —
Jesus would be whipped —
Jesus was sold for 30 pieces
of silver —
Many stories are told by
evil men that are lies —
Jesus was whipped and He
was innocent —
Jesus was whipped for
our sins, our
transgressions —
Jesus is our brother — we put
Jesus to death —
We see Joseph's brothers and what
they did to Joseph —
Look at what we did to
Christ —
Lust — Christ paid for lust —
Pride — Christ paid for pride —
Egotism — Christ paid for egotism —
Betrayal — Christ paid for betrayals
Hatred — Christ paid for our hatred —
Christ was whipped for our
disobedience — our
greed, our lies —
Christ our brother —
What we do to our brothers
we did to Christ —
Christ paid for our sins —
People who sin — do evil
many times and they want to
deny their sin —

Sibling Rivalry
Competition, Argumentation, Fighting
Brothers can argue — Sisters can argue —
We see the competition of Cain about Abel
We see the fighting of Jacob and Esau and
they were twins —
A child learns about themselves when
growing up, but some parents will not help
to handle these problems and fighting
can become more and more in sibling
rivalry —
In loving and following God's rules a father
and mother can help children to love
each other and still find their individual
talents in life —
Parents who are not feeling good about themselves
competition in themselves — still trying to
prove themselves to the world may not be
available for the children when the children
need to have the love and security they need —
The world is teaching violence and competition —
children can be under so much pressure
from parents to be exceptional among
men —
There is so much competition today — superiority
in the world — trying to prove one is
better than their brothers in the world —
Jacob took Esau's blessing —
We see competition all the way back to the
time of Cain —
Jealousy, Envy, seeking dominance for
dominance sake, pride, anger
are the deadly sins —
Jesus came to teach us about love —
How to get along —
St. Paul spoke of love in his letters —
St. John gave the message of Jesus —
the message of love
Parents are to teach children about love —
Love of God
Love of parents for each other —
Love for life —
Love of brothers and sisters —
Love of others
Parents teach about truth —
Jacob's mother (Rebekah) was instrumental
in getting Jacob to grab Esau's blessing
from Isaac, by impersonating
Esau — Jacob got Esau's blessing —
Jacob moved to Labans (Rebekah's
brother) —
Jacob worked for his uncle —
Jacob fell in love with Rachel —
Now Laban put deception on Jacob
and Jacob married Leah instead
of Rachel — Rachel's elder sister —
Both Laban and his sister Rebekah
practiced this deception — first
Rebekah on Isaac through Jacob and
Laban on Jacob through Leah —
These brothers of Joseph were sons of
Leah and it was because of the
deception of Laban on Jacob concerning
his desire to marry Rachel —
Laban promised that after a time he
would let Jacob have Rachel
for his wife besides Leah —
Leah bore Jacob 6 boys and Dinah a girl
Rachel had Joseph and
died having Benjamin
Leah and Rachel's maids had some of the
brothers too

July 28, 2011
R. We focus on the resurrection — for Jesus
died, but He has risen — We all have
this to deal with — we will die, but
we must focus on the resurrection —
Jesus truly rose from the dead — We focus on
this — Jesus rose from the dead — We will die,
but we who lived under His Plan to love and serve
Him and to do God's will - will have an eternal reward —
We must focus on this
Jesus died, but He has risen —

---
Death surrounds us —
But we focus on the resurrection of our Savior
Christ has died
Christ has risen
Christ will come again —
Death has no power over Jesus —

---
Jesus says: I come to give you life —
Sing: I will be with you —
R. Life is not life if it is not rooted in Him —
The Victory has been won —
Jesus brings us Victory —
Death has been swallowed up
in Victory
Jesus has risen from the dead —
God gives us the Mass —
The Sacrifice of Calvary sacramentally
made present —
God gives Himself to us —
We receive Jesus, the Bread of Life —
We are fed by the Bread of Life —
the Word and the Eucharist —
The Mass is a celebration —
We are one with the Mass all day —
as members of the mystical body
of Christ —
We live the pascal mystery in our lives —
the pascal mystery of death/resurrection.
We are constantly dying to those things —
not like Him, so we can rise
to new life in Him —
Death/Resurrection —
In the Eucharist — I receive the
living God —
Oh God, I need You —
You are my Savior —
Sing: A Song from Jesus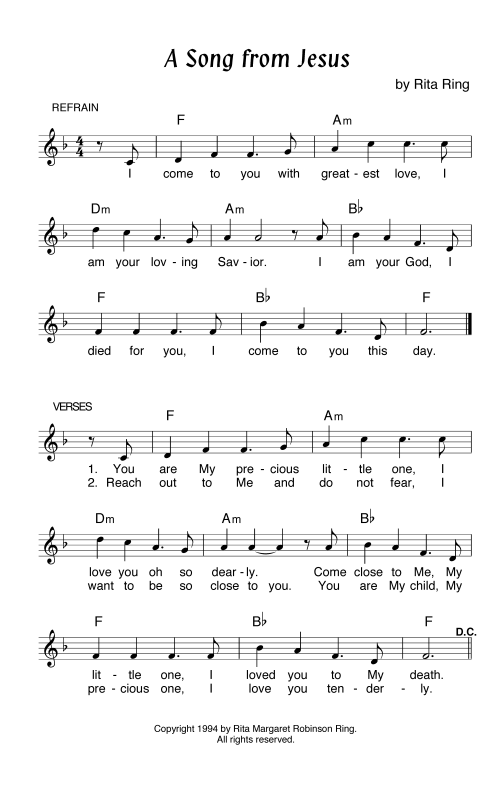 Song: God's Love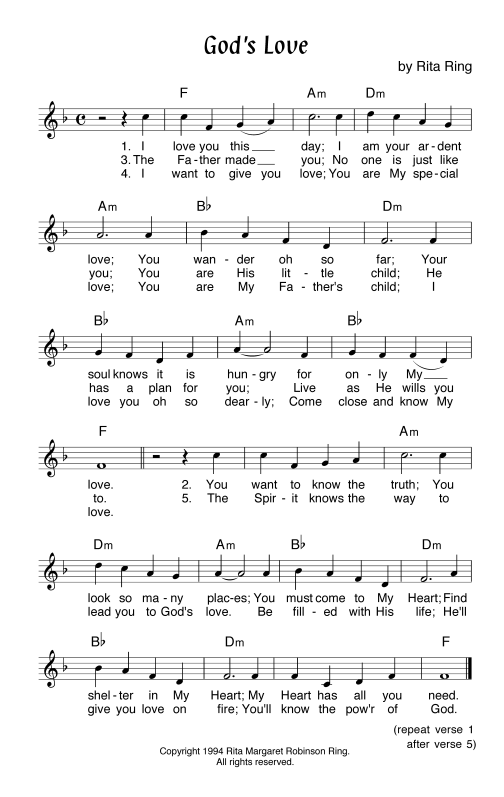 R. There is a mustard seed and
It grows to a big tree —
That the birds can live in it —
God has given each baby a special life,
a calling, a purpose — talents to grow —
and the ability to be with Him for all eternity
and have the fullness of life —
A child can be jerked out of the womb and
killed by its mother — a child God gave
life to — A child God created and called
for a purpose —
This is death —
We all have within us the potential to
live this magnificent vision of God
the Father who created us —
We receive a special sharing in His
life at baptism —
God the Father, Son and Holy Spirit
dwell in us in a special way —
We can see the mustard seed and see it
grow to a marvelous tree —
Can we not see the gift of a human life —
the seed ready to grow —
the clock set inside of physical maturity
and its miracle in this —
The body flowers and decays and as we
grow spiritually more and more like
Jesus —
We were created in His image and likeness —
We have a purpose —
Look at man-made-things
A firework for beauty —
Set into motion by a match —
Are we not far more amazing than a
man-made - fire work — we
are created —
We are ready to bloom and bloom
We are created in the image and likeness
of God —
With a purpose —
With a gift to develop — to live in Him —
to be His instrument of love in
the world —
Jesus says:
I am He whose sandals you are unworthy
to tie and yet I love you so much —
I give you, Myself in the Eucharist —
I am the Almighty God —
The, I Am —
I am the Alpha and the Omega —
I am God —
I am all Powerful —
I make the sun to rise —
I give you the stars of night —
Oh why do you fear and want your own
man-made plans —
from your feeble brains — created to
serve Me —
Light comes every day and you do not see
the miracle in this My little child —
So people murder babies in the womb —
Murder I tell you —
Murder —
I cry to you to pray as I instructed Fr. Carter —
I cry to you to pray the Holy Spirit Novena

Jesus: Pray as you have never prayed before —
Pray for the priests, the Church and the world —
Pray every day at 6:20 on the internet —
Read My Daily Writing —
Pray the 4 days of prayer in Florida —
Pray the 4 days of prayer in China —
Miracles of healing: physical and spiritual
will happen in these 8 days of prayer
and the night of the Sidney Rosary —
if you attend —
some praying with Me for healing —
Prayer is the gift I give you —
I am there in a special way at these
prayer services, My Mother is
there —
R. Do you hear silence —
Do you see the wind —
Do we see the unseen —

Do we know the presence of God, dwelling
in the graced, baptized soul —
Life is not life if it is not rooted in Him —
Fill me Lord —
Fill me abundantly with Your life —
I go to the place for a Jiffy-check up for
my car —
But I go to the Mass and the tabernacle
to be filled —
I must be that empty vessel — ready to be
filled by Him —
Jesus comes forth from the womb of a human creature.