shipped from the printers
December 17, 1996

Mary appeared
December 17, 1996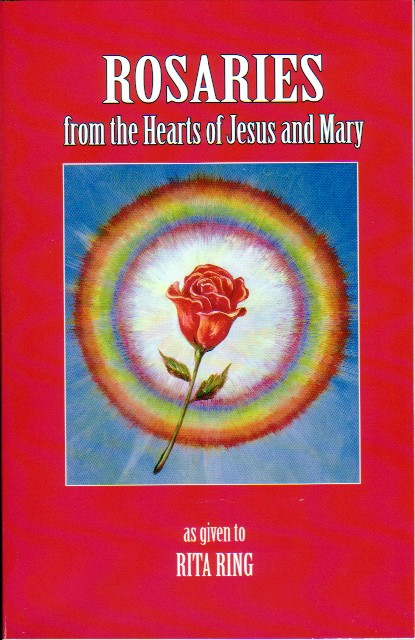 Praying the rosary was encouraged by
school children
as we passed out the Rosary Aves —
millions to children and
with the Imprimatur (4 languages and Imprimatur)
Consecration for school children
(front of card)

(back of card)

Morning offering for school children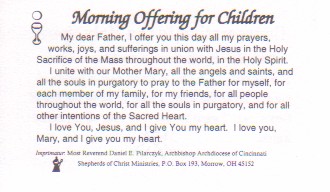 Prayer to Holy Spirit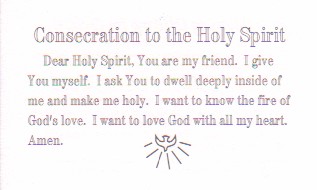 The title of the first daily message book
was Mary Teach us to Pray —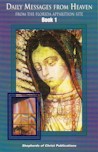 But we see in this Movement —
Jesus was also teaching us to pray
The Prayer Manual
The Holy Spirit Novena Book
Rosary books for elderly and little people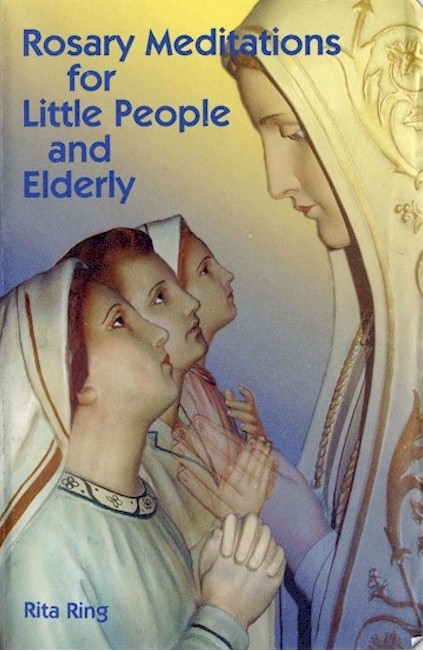 Rosary books —
lap size for nursing homes and
sick people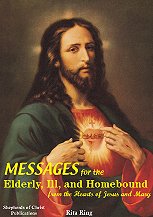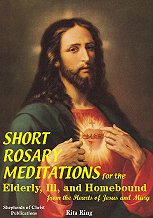 Rosary book for Parents and Children
English and Spanish (Imprimatur)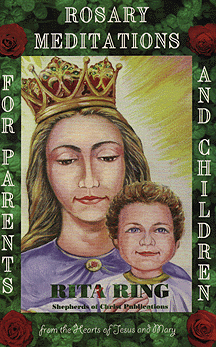 Rosary books for all
Rosaries from Hearts of Jesus and Mary
Red Rosary Book Blue Rosary Book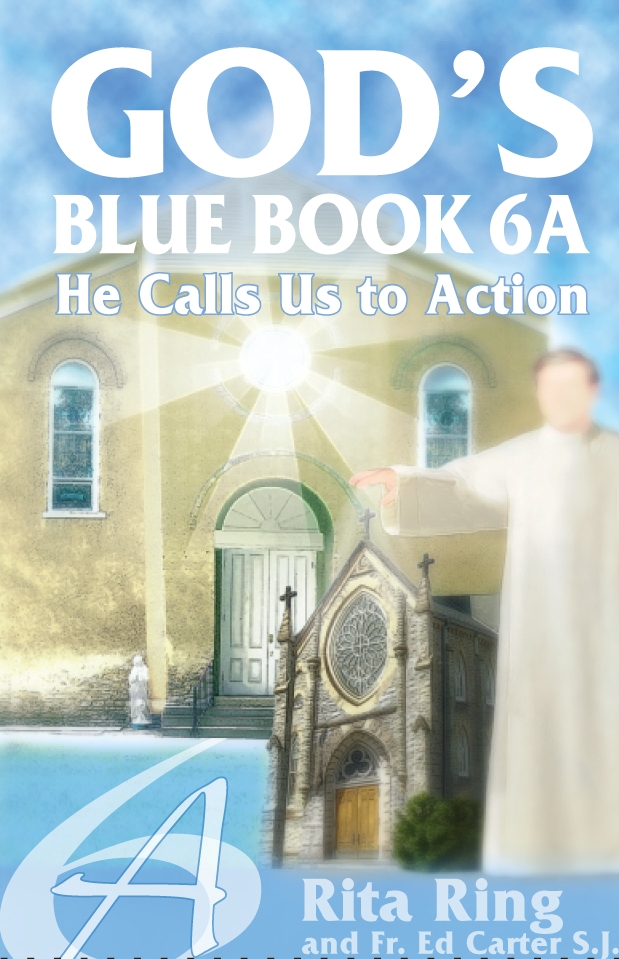 Blue Book VI
Mary and Jesus both appeared as I got the
6th Blue Book A January 1995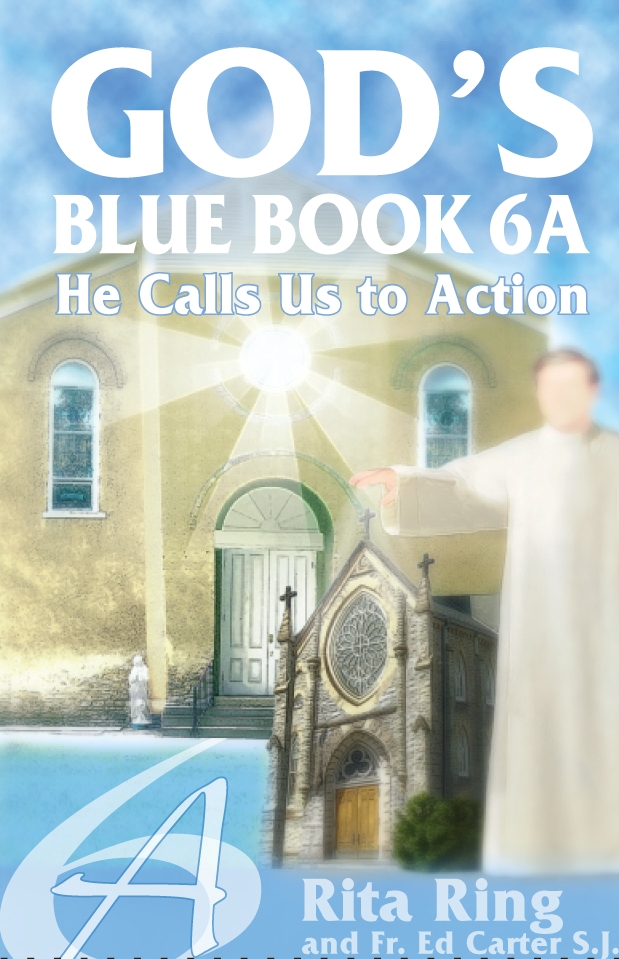 6th Blue Book B February 1995
6th Blue Book C March 1995
Tiny Tot Rosary Book
Coloring Books — School kids
English and Spanish Imprimatur
7 books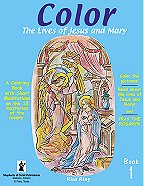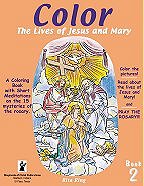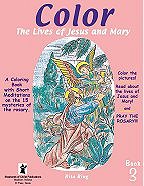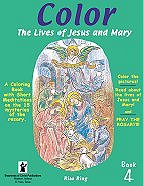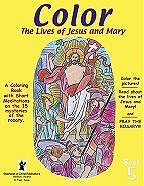 (English)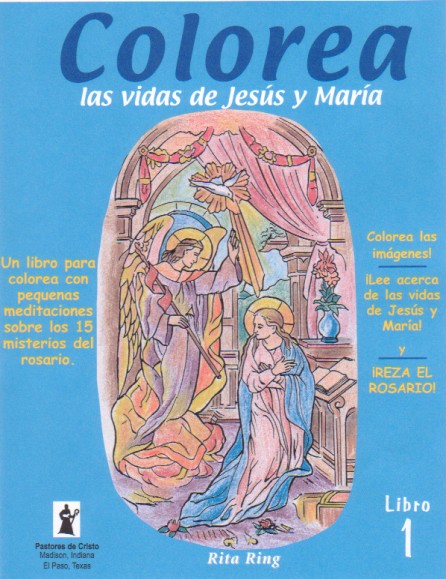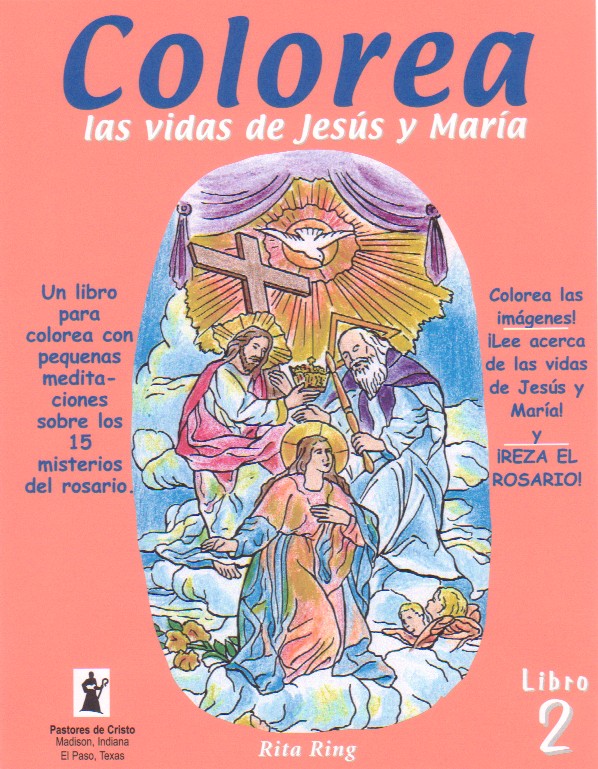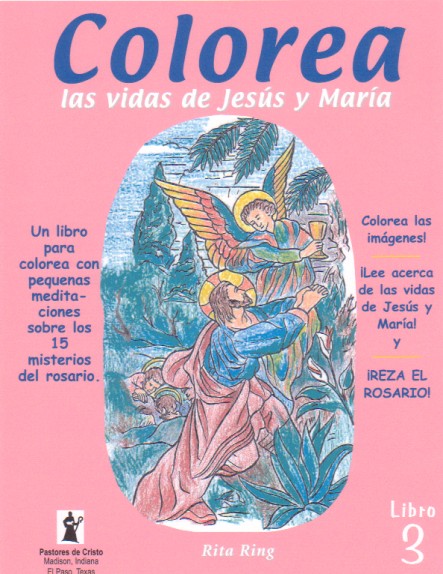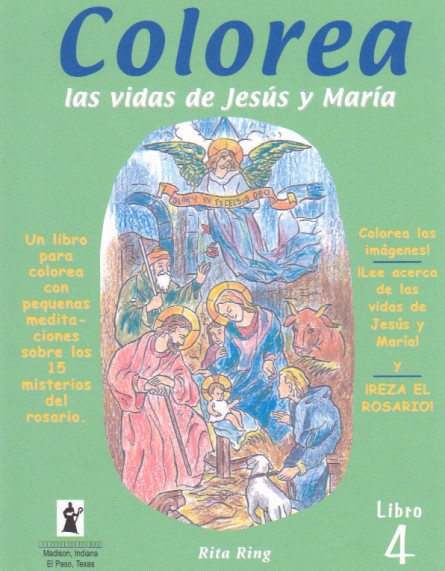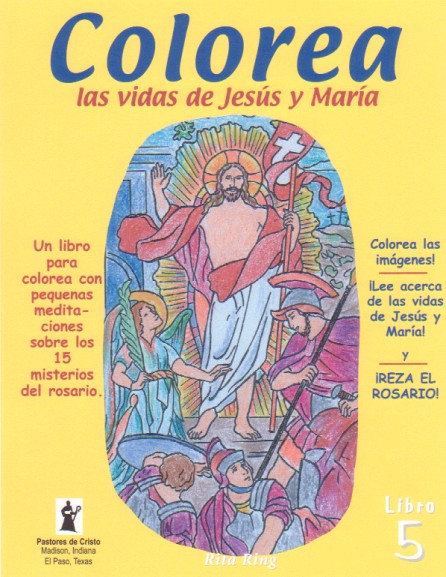 (Espanol)
We are fed by the Word and the Eucharist
Blue Book I, II, III, IV, V, VI —
teaching us about the Eucharist and
Adoration — the Rosary
Prayer united as members of the
mystical body of Christ —
dwelling in the Pure and Holy Hearts of Jesus and Mary
Fr. Joe's homily book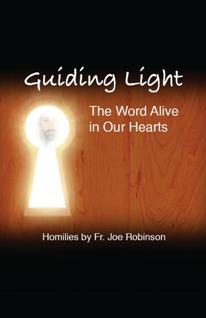 Fr. Carter's books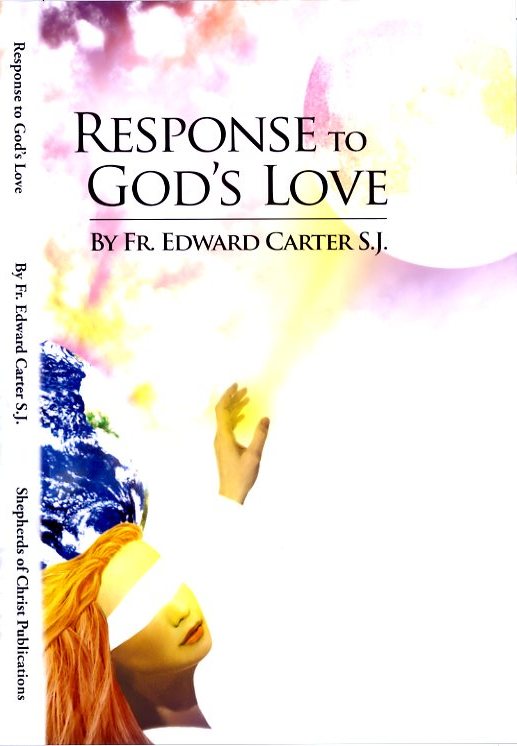 Response to God's Love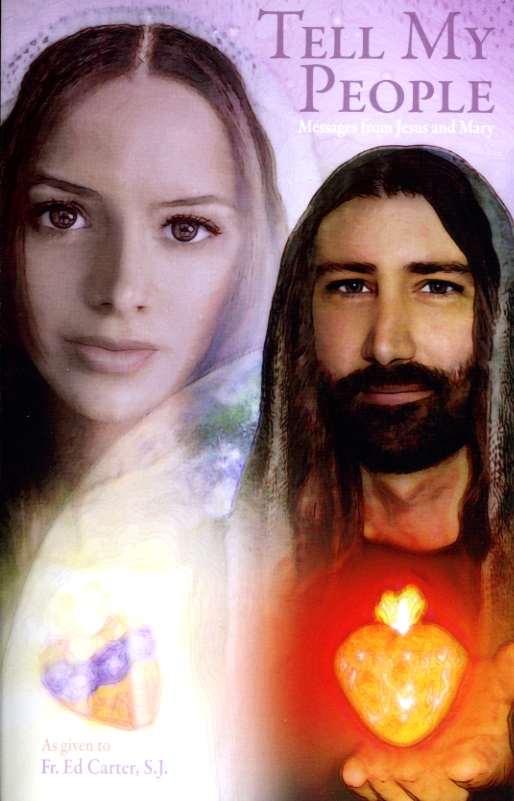 Tell My People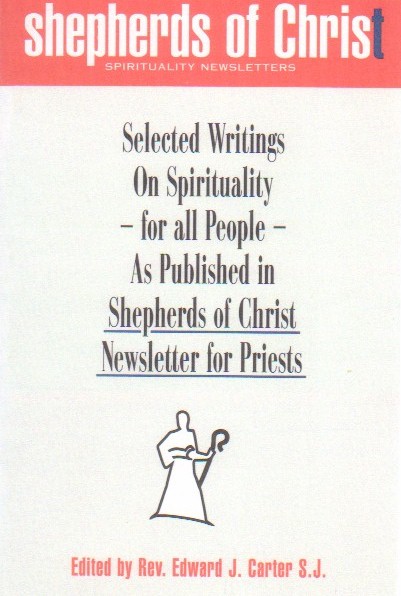 Priestly Newsletter I (and Spanish)
Priestly Newsletter II (and Spanish)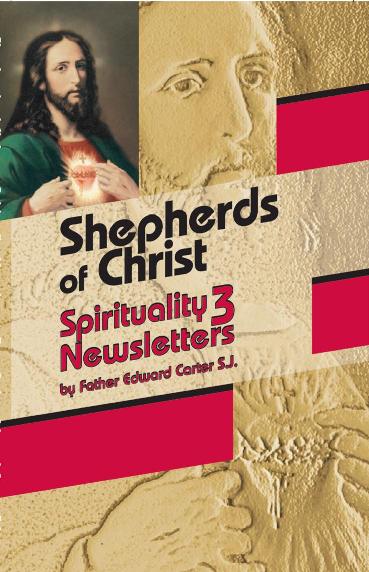 Priestly Newsletter Book III
My book on the Mass
Mass Book I

Imprimatur
English and Spanish

click





Mass Book II
Fr. Carter's message from Jesus
Apostles of the Eucharistic Heart of Jesus
Apostles of the Eucharistic Heart of Jesus

My dear fellow Associate Members,

Jesus is calling special apostles to join a new division of the Shepherds of Christ Movement. Here is a message from Jesus given to Father Carter:

My beloved priest-companion, I am requesting that a new prayer movement be started under the direction of Shepherds of Christ Ministries. I am asking for volunteers who are willing to pray before the Blessed Sacrament for one hour, twice-weekly. Members of the Shepherds of Christ prayer chapters, as well as others, are to be invited to join this movement.

These apostles are to pray for the intentions I am giving you. For part of the hour they are to use the prayers of the Shepherds of Christ Associates Handbook. They may spend the rest of the hour as they so choose.

I will use this new prayer movement within My Shepherds of Christ Ministries in a powerful way to help in the renewal of My Church and the world. I will give great graces to those who join this movement. The name, Apostles of the Eucharistic Heart of Jesus, is to be given to this movement.

I am inviting My beloved Rita Ring to be coordinator for this activity.

I pour out the great love of My Sacred Heart to all. I am Jesus, Chief Shepherd of the flock.

This is indeed a special calling for us to unite in one heart with His Eucharistic Heart and pray for the following intentions:

For the spread of the devotion to the Hearts of Jesus and Mary culminating in the reign of the Sacred Heart and the triumph of the Immaculate Heart.

For the Pope.

For all bishops of the world.

For all priests.

For all sisters and brothers in the religious life.

For all members of the Shepherds of Christ Movement, and for the spread of this movement to the world.

For all members of the Catholic Church.

For all members of the human family.

For all souls in purgatory.

end of Apostles of the Eucharistic Heart message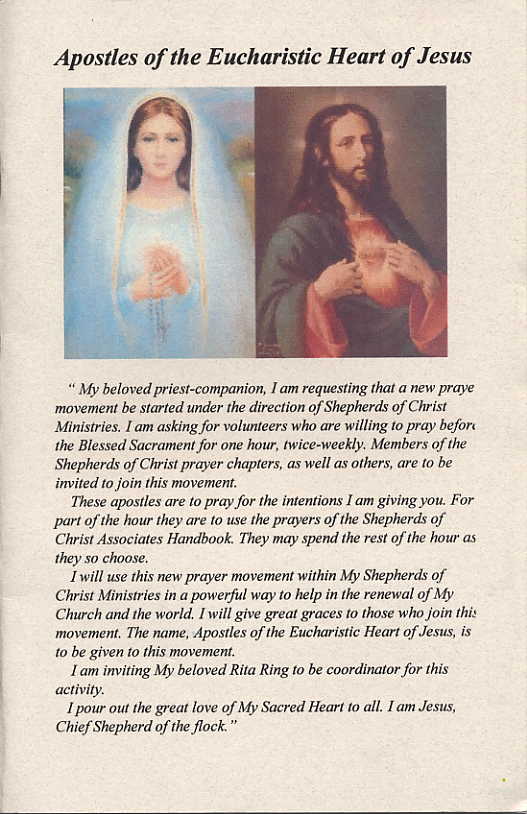 Consecration of Home
Books for this English
Spanish
Imprimatur
Teaching us how to pray
Apostles Manual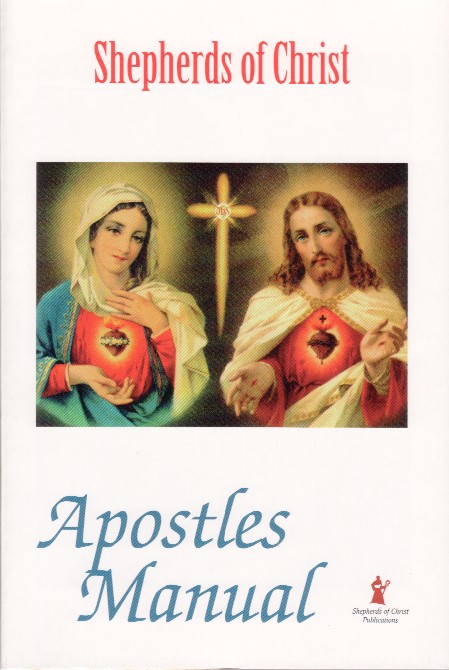 Teaching us how to love the Eucharist and
ourselves
| | | | | | |
| --- | --- | --- | --- | --- | --- |
| Blue Book I | Blue Book II | Blue Book III | Blue Book IV | Blue Book V | Blue Book VI |
Audio and Video
Nursing home
tapes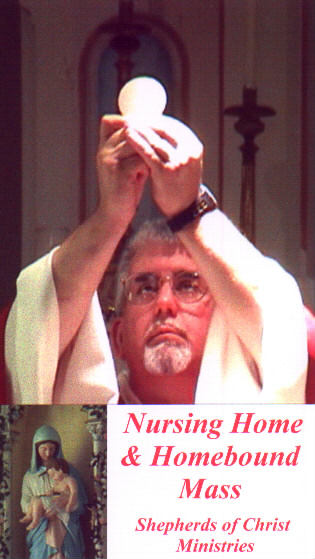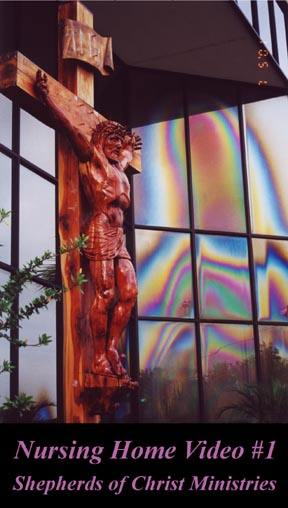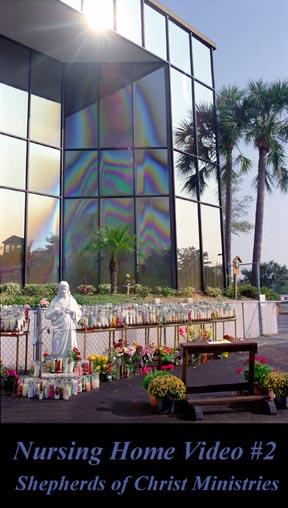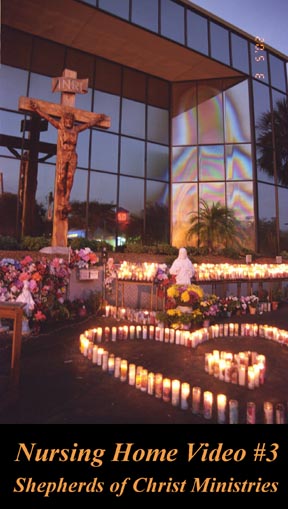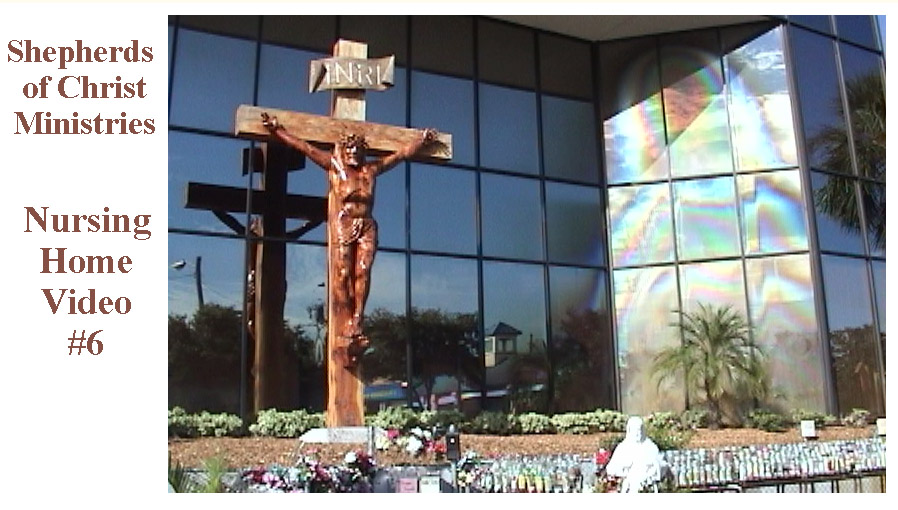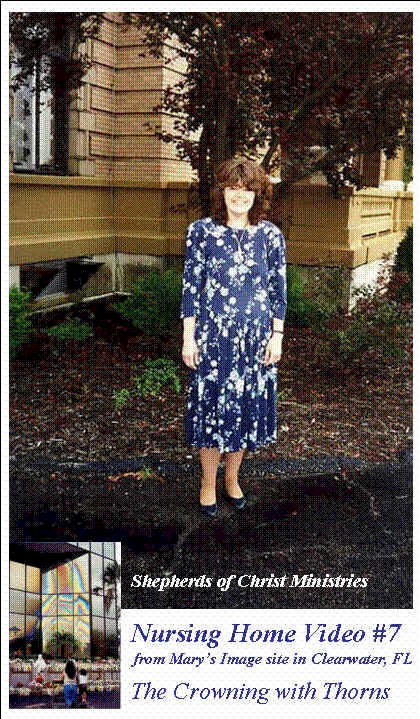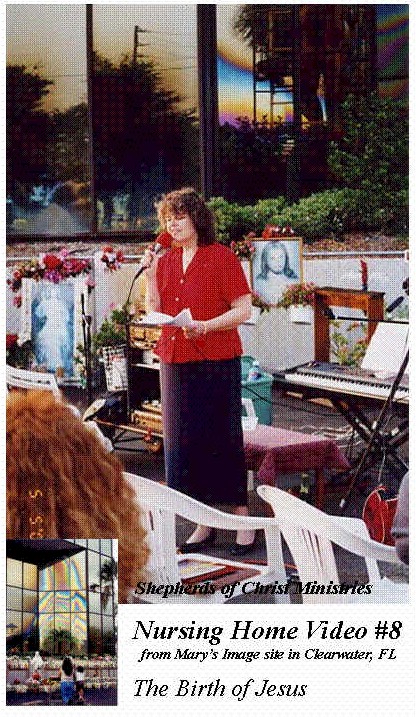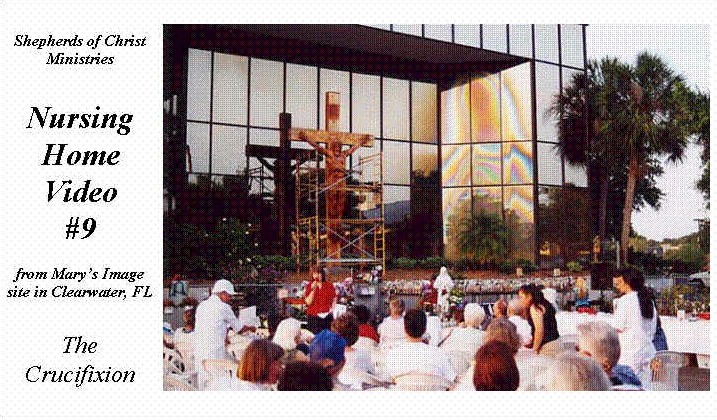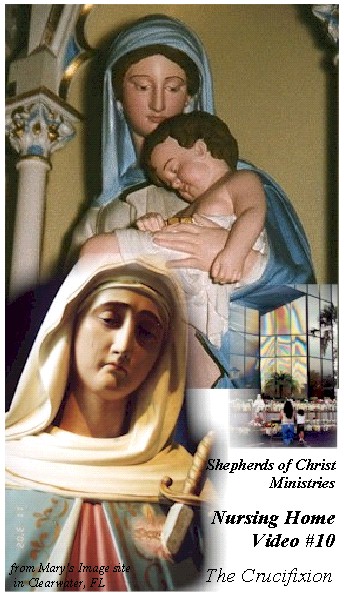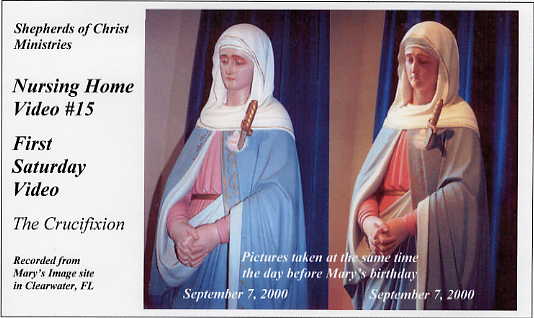 Fr. Carter
tapes where FC reads the Priestly Newsletter
Help us reach the world
Mary says:
Mary by day
July 5, 2000

by night
July 5, 2000
The Family that prays together
stays together
On January 23, 1992
Jesus gave me a message
He said there will not be a stone left on
a stone
I fell asleep while I was writing and
my pen went down the page —
Next I lost my voice —
I couldn't keep teaching XU and UC
I had to quit the seminary choir
It took me months to give in
Finally I surrendered and wrote the
Blue Books as you see today —
I was praying to do the will of God —
He took my voice away so I
could write His messages
Mary has appeared about 2000 times to
me giving me messages and
rosaries
Excerpt from the Red Rosary Book
July 5, 1994 6:30 p.m.
I was told to go to Our Lady of the Holy Spirit Center to pray the rosary with my children. There were people in the front of the church, so we decided to pray the rosary in the back before the Sorrowful Mother statue. I had the following vision at the end of the rosary.

The statue of the Sorrowful Mother was lit up as if she had fire around her. The light was very bright. Her whole gown was all-white, but the statue's gown is blue and pink. She was all aglow. It looked like the glow that comes off of a fire. Her face kept changing but remained totally sorrowful-the sorrow of an older woman. She was in such pain and sorrow! (It was hard to explain how she looked-extremely pained!) Her face looked as though she was in such pain that she could hardly bear it.

The vision remained like this for about ten minutes, having begun during the last Hail Mary of the Sorrowful Mysteries of the rosary. She was holding something-it was all bright white-the brightest light ever!

end of July 5, 1994
We have circulated at least
6,500,000 Priestly Newsletter in 14 1/2 years
Well over millions of Blue Books
At least Million books to priest and hierarchy
Billions of Prayer Manuals
| | | | | | |
| --- | --- | --- | --- | --- | --- |
| | Español | Français | Português | Italiano | |
Prayer Manual in 7 languages with
the Imprimatur
Holy Spirit Novena
4 languages with Imprimatur
Transcribed from a tape entitled
The Blessed Mother
Archbishop Fulton J. Sheen
Conference given for priests - Conference 18
Ministr-o media, Inc. 1974
Lovely Lady dressed in blue,
teach me how to pray.
God was just your little Boy,
tell me what to say.

Did you lift Him up sometimes,
gently on your knee?
Did you sing to Him the way
mother does to me?

Did you ever try telling Him
stories of the world?
And oh, did He cry?

Do you think He cares
if I tell Him things?
Just little things that happen.

And do angels wings make a noise?
Can He hear me if I speak low?
Does He understand me now?
Tell me for you know.

Lovely Lady dressed in blue,
teach me how to pray.
God was just your little boy
and you know the way."
Mary appeared in Clearwater
7 1/2 years
in gold,
rainbow
color
like the sun
---
Jesus' face appeared
Dear Rita,

I give my heart to Jesus and Mary with you in love.

A couple today told of a friend who has a priest friend who was unable to move his legs (possibly a stroke) and they put Jesus water on him and he is now walking and has gone back to the Philippines. I gave them a healing form to give to their friend. They said he uses the water every day on his legs.

Love Rosie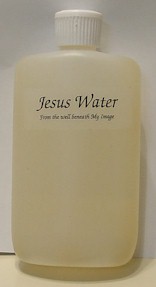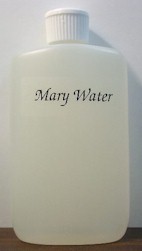 Jesus and Mary Water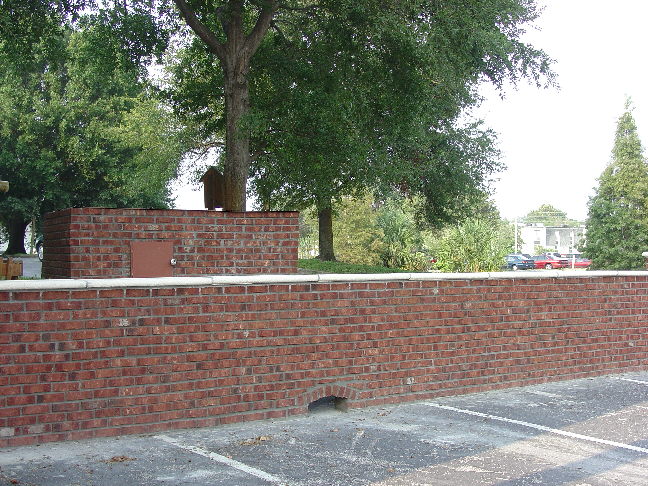 Jesus Well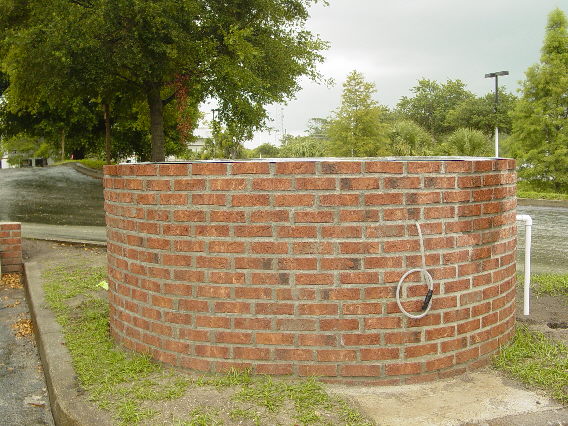 Mary Well
Yes — All the ends of the earth have seen
the power of God.

God has called us to be united as a family in
the Shepherds of Christ.

This is a vocation — to pray deeply for
the priests, the Church and the world and
to help support the Newsletter and the
Ministries.

Remember the image of Our Lady
of Clearwater on the building. We have
very special Fatima statues so you can
have a special place of prayer in your
homes, praying the rosary for your family
and for the priests, the Church and the
world. If you are interested in these
very special Fatima/Clearwater statues
e-mail me with your phone number
and address info@sofc.org.

Those using the special statues
will be united to us in a special way —
We want you to pray the Shepherds of
Christ prayers for the priests, the Church
and the world from your special place
in your home.

When people have set up a prayer corner/niche
with this statue, Fatima/Clearwater glass, they have
reported that their families have received special
blessings. With this statue it is important to pray
the prayers in the red prayer manual and consecrate
your home and family to the Sacred Heart and
Immaculate Heart.

Call Kathleen, Sheila or Doris about statues or go
to China or Clearwater.

1-888-211-3041 or 1-812-273-8405

27" - $450.00
18" - $250.00
15" - $200.00
12" - $160.00
11" - $150.00
plus shipping

We send these.

They are good for people
in the family for Christmas,
give with a prayer manual.
Give Christmas presents that last
November 25, 1999 - Nursing Home Message
Given November 25, 1994 - Thanksgiving Day - After Communion
Be Lost in the Heart of Jesus
Jesus: Let go and totally surrender. Trust Me. You can let go totally. There is always a holding back, not to let go totally, to protect yourself from being hurt. I will never forsake you. I will never abandon you. Totally release yourself into My loving Heart. Let go, total surrender, let go, let go, let go to My love. Be lost in the Heart of Jesus!
R. There is nothing to fear in loving God. Total trust, total surrender, totally letting go to His love. He gave His Life for you - do you think you can't trust Him?
Jesus: You are never alone. Be wrapped in the immensity of My love. As your heart beats, My love is always there, it never leaves. As you breathe, My love is always there, I never take My love from you for a second. Have constant intense union with Me. Have constant realization of My immense Presence with you.
My love does not flicker, it is a roaring furnace that burns for you.
Do you know My dear ones that I love you so very much? You wander and roam and look for the love your souls seek and it can only be found in Me.
---
R. When visiting a nursing home this is a plan you can follow to pray a little part of the rosary with the elderly or sick residents.
What is usually done and tolerated by the elderly folks is one Our Father, five Hail Mary's and another Our Father. The song, A Song from Jesus, can be sung before and after these prayers.
It is desirable to have a big picture of "The Descent of the Holy Spirit" when doing these meditations. Also it is recommended that you have pictures of the Sacred Heart and the Immaculate Heart of Mary.
end of November 25, 1999
Jesus and Mary teach us to pray.