Mary has requested that the daily message be given each day to the world. It is read nightly at the prayer service from her Image Building in Clearwater, Florida, U.S.A. This is according to her request. All attempts will be made to publish this daily message to the world at 11 p.m. Eastern time, U.S.A.

---

We acknowledge that the final authority regarding these messages rests with the Holy See of Rome.

---
---
August 19th Holy Spirit Novena
Scripture selection is Day 7 Period 1.
The Novena Rosary Mystery
for August 19th is Joyful.
---
We're going to have a big
Sidney Rosary on August 28, 2001
It's the 7th year anniversary
of when the 1st Shepherds of Christ core chapter started!
---
August 18, 2001
Messenger: The Votive Mass of the Sacred Heart
How many Masses did Father Carter say?
Whenever he could he would say the votive
Mass of the Sacred Heart.
On Eagle's Wings
Sing this song, hear the words.
---
PSALM 91
Under God's protection
You who live in the secret place of Elyon,
spend your nights in the shelter of Shaddai,
saying to Yahweh, 'My refuge, my fortress,
my God in whom I trust!'

He rescues you from the snare
of the fowler set on destruction;
he covers you with his pinions,
you find shelter under his wings.
His constancy is shield and protection.

You need not fear the terrors of night,
the arrow that flies in the daytime,
the plague that stalks in the darkness,
the scourge that wreaks havoc at high noon.

Though a thousand fall at your side,
ten thousand at your right hand,
you yourself will remain unscathed.
You have only to keep your eyes open
to see how the wicked are repaid,
you who say, 'Yahweh my refuge!'
and make Elyon your fortress.

No disaster can overtake you,
no plague come near your tent;
he has given his angels orders about you
to guard you wherever you go.

They will carry you in their arms
in case you trip over a stone.
You will walk upon wild beast and adder,
you will trample young lions and snakes.

'Since he clings to me I rescue him,
I raise him high, since he acknowledges my name.
He calls to me and I answer him:
in distress I am at his side,
I rescue him and bring him honour.
I shall satisfy him with long life,
and grant him to see my salvation.'

---
August 18, 2001 message continues

Messenger: Yesterday the funeral was so powerful.
I prayed especially between 12 & 3 as
Jesus desires on Friday and at 2:00
I went to Mass and the priest said
the Votive Mass of the Sacred Heart.
I felt it was a special gift.

So many people suffer and God allows this.
So much grace can be released from
people offering up their suffering
in union with the Mass.

When Father Carter was suffering with cancer
we made great strides with the
school rosary program.

When someone dies we may suffer so much,
but in dealing with this suffering
and the new way in which we must
live without that person on earth
we can advance deeper and deeper into
a greater understanding of our life
here.

We do not know the day nor the hour. Whether
it is a high school boy, a 30 year old
new mother of a child, a man of 45
who may appear to be in a certain
time of accomplishments in his life,
it could be a young boy just about to
begin a senior year in high school,
it could be a woman 60 years old
and having a good life now as it
seems, suddenly struck down by
some disease, it can be a priest
as Father Willig in the prime of his
life or Father Carter circulating a Newsletter
to 75,000 priests —— and yet God
calls them home.

So many years spent, was it spent in raising
babies, going to work, playing with
our children, administering as a priest
to God's people and saying Mass?

Little girls and little boys, babies, pony tails
and tiny ties, growing up and following
paths, the years in school making
our friends laugh, smiling faces,
good food, happy times and time
with Jesus and finally it all ends.

They walk no more, they talk no more, they
leave us and our heart longs for
the sound of their voice, the smile
we loved, the touch of their hand
and the years are gone.

So quickly they passed, almost like a wind
that blew.

Did the person blow good will for men
as God wanted?
Did they spread the ill will of satan?

In one of Fr. Carter's sermons he talked about
how so many people just act like this
world will go on and on and on.

The sound of their laughter, their song, their joy
lives in our hearts.

We long to recall their strength.
We see the priests as he celebrates the Mass long
after he is gone.

The Eucharist is so powerful.
The work of the priest is so important.
In the Mass the Lord touches the hearts so deeply
in the Mass.
In the funeral yesterday, the people left that
Church with deep seeds planted in
their hearts.
I saw it and I know the impact of a young
boy dying and the powerful Mass celebrated
by Fr. Mike and how it affected me.

At the funeral I felt so close to heaven.
I felt so united to heaven and earth there.

Long after I left the funeral that

closeness to heaven lingered in my heart.

Many received the Eucharist there.
We received God.

In this funeral we see the casket,
we know someone has died
but we receive the gift
of sharing so deeply in
His life at Mass.

Such a contrast—we see the dead
body,

We celebrate the Eucharistic
Sacrifice.

The Eucharist is given to us

through the consecrated
hands of the priest.

We look down the aisle and

see the casket and

remember the dead body.

Then we receive such an

outpouring of His life

in the Eucharist.

DEATH—LIFE

I cry out to you.

Let our hearts be lifted to God, for even though
the world buzzes by so quickly—

God calls a young man and a priest like
Father Willig in the prime of their life
and it is the end of their life here below.

We cannot hear the voice of the deceased
one more time.

We must reach the nursing homes with the
gifts God has given to us.

Reach the nursing home with the joy of
suffering and endurance,
offering up all they do to God as
an offering united to the Mass so
grace will be released for our
beloved priests, the Church and
the world.

You say what are we to do?
Jesus has spoken to Fr. Carter when he began
his movement and he called us to be
Shepherds of Christ.

For six weeks, that's all I heard, feed the
hungry. (in 1991 before I received messages)

This is a message from Jesus.
Many elderly sit around all day, many suffering
in so much pain and Jesus speaks—
please reach My nursing home ones so
they will offer up their days as a sacrifice
for the priests, the Church and the world.

The cold reality of it all can be seen when we
gaze at the congregation gathered at the
funeral. Look at the church, see the crowd—
look down the center aisle and in the
front you see the casket. The casket of a
boy, of a grandpa, a priest who gave
his life saying Masses and writing 18 books
for us all to read when he was gone.

Let's look at how we get so caught up in so many
little details, see how our minds are flooded
with so many little negative thoughts that
keep us off our focus.

And the days pass. How many days did we have?
When we are struck with cancer or some disease
how we long for days when we felt good and
could have enjoyed it all, enjoyed our life,
tried to spread love and how many days
did we waste being negative and sometimes
hurting others?

We are on a stage and we are playing our part.
We come in as a little baby, when do
we leave?

Our lives are a book. A book of pages, days
and moments of our lives.
Each day so very precious to our everlasting
life.
Each day so important to touch others
to use the moments to spread love,
to promote His Kingdom.
And we can sit around and waste our
precious life.
Or we can realize how precious is each day.

Whether a baby eating from the mother's breast
or an elderly one sitting and suffering
the terrible pain of cancer or some
disease, we all have a purpose.
Every day is so precious.

And our Lord shows us at a funeral how our
life here on this earth is not forever.
Our life here is so temporary.

So much suffering in the world, so much wasted.
God allows suffering.
God allows the elderly to slow down.
Little babies, little children, young adults,
middle age, elderly—this is the life
cycle of the human person.

We see the sun and the sky, the green grass,
the beautiful flowers, but do we really
reflect on our Creator.

He has brought babies into the world. He has
allowed people to get old much of the time
and to die.

Wouldn't it be nice, if we recognized the good things
we have been given most of the time. If we
told each other from the heart how we love.
If we wouldn't give into the little things that
are little obstacles and continue to push
onward always trying to promote the
Kingdom of God, living by the commandments
and loving one another, affirming one
another and helping one another to
do God's will.

A church of people, all united in their loss
all wanting to remember the years
they shared with the deceased, but wanting
to move out of the pain and sorrow.

The Mass at the funeral, the priest and his homily
is so very important and so
much a way to touch hearts
hurt with pain.

We need to pray for our priests. They are so
important to help souls on their walk here
in life.
Our priests are so important to lead the souls
into this bridal union with God.

This is God's movement.
God is telling us what to do.
We need to pray for the priests, the Church and
the world.

Mary has appeared, a messenger from God.
God loves the souls of the earth.
Jesus came to this earth and gave His life for the
precious souls.

We are here to love God and love one another.
We are not just here for ourselves.


We are here to help promote His Kingdom.

Our Elderly are important. They are an important
part of this plan.

Suffering is important to His Plan.
He shows us how He suffered


August 18, 2001 message continues
Messenger: Father Carter died December 18, 2000. On that day seven
years before, December 18, 1993, I received a loving message
about suffering.
I include it here.
---

Take Up Your Cross

December 18, 1993
Pain? Oh, how I suffered! The pain was so intense, I could hardly bear it. I was so wounded and so covered with blood. Think of a little gash and how it hurts when it begins to bleed. I bled and I bled all over. Such intense pain. Every time you experience pain, think of Me and how minute your little pain is. There was not a place on My body that was not covered with blood. There were deep wounds all over Me. My head throbbed from the crown they had placed on Me and I was forced to carry a big cross so heavy, I scarce could move it on My shoulder. My shoulder ached so badly I felt as if it was constantly breaking by the weight of the cross. But I carried it and pushed on My way. If I stopped, I was poked and pushed and hit. The crowd jeered and they forced Me on My way. What crime had I committed? Why was I forced to endure such torture? It was out of love of you that I continued that journey. I was God. I could have stopped at any moment. I was obedient to death to the demands of My Father.

Pain, child? I suffered so much for love of you! This is how I love you at this moment. In all that befalls you you must know at every moment that I know exactly what you are suffering. There is nothing that happens in your life without My consent and it comes from Him Who loves you.

Take your crosses and truly endure them. Accept them. Know that everything that happens in your life I have allowed. Accept it with the love with which I give it. You are being taught in that pain. You are suffering for yourselves and others. I endured all that pain. Did I once say, "Father, take it away?" I am your model. I showed you the way. I took it all, every last wound, every kick and smack and vileness. I took My cross and I carried it without a word. This is what I ask of you. Know that when you are experiencing pain or suffering, or being taunted by those around you, look to the Master for your course of action. I took it all, every last wound, and accepted it to My death. I did not say, "Oh, how awful." I did not complain. I walked in silence that bumpy road with a heavy cross, with My mother suffering by My side and I never complained. I accepted it all for love of you.

Carry your crosses, little ones. They are gifts from Me. Do not look for an explanation or a way to get rid of them. I will take them when I think you have had enough. It is in suffering that you experience My life more fully. It is in suffering that I speak to you in a special way. Endure it. I know every ache and pain you are experiencing. I am this close to you! Your pain may save a soul dead in sin or get a soul from purgatory. Accept all I send you and don't complain. A lot of the pain is enhanced by your rejection. A lot of your lessons are lost by your refusal to see that crosses come from Me. I give you crosses to share in My suffering. I love you so much, little ones. Know how personal I am with you: the very hairs of your head are numbered. Come close to Me and look into My eyes. I am truly here with you at every single moment. Think of Me as a person, but I am closer than any person could ever be! I am there and I know your every breath and I care about your every breath. Who could even do this for another? Others would have to sometimes think of themselves.

I am God and I can think of you at every instant. I am so close to you you do not have any comprehension. It is not a myth. I am truly present to you at every instant. Feel My presence. Make Me alive to you. Experience all I have to give you. You will know Me as your personal Jesus the more you read and re-read these letters. I write them to each of you. Only God could love you each this way. Focus on Me and you and how close I am to you. I love you so, little one. Whence you go you never walk alone. I walked a road of torture that led to My death for love of you! When will you realize what I say is true? When will you know how close I am to you and embrace Me as I so desire? You hold yourself back because you do not focus on My love for you. I would walk that path this day for you. I love you the same this moment as I did then. Oh, little one, you want to put your little crosses down so fast. Hold them and walk awhile with Me down the road to Calvary. Be by My side and share a little in how intently I trod out of love of you.

I am Jesus, Son of the Living God. I am alive in this room with you. I am by your side. A toothache, you say-what pain! Accept your pain. I want you to feel that pain now. It will go away.* It is so little. Heartache I know, heartache to love each of My children so much and be ignored or put at arm's length! Do you know how it is to love another and not have their love? I long for your love with Me, but you are busy. You do not have the time to be with Me while I await thee. I am an ardent lover Who waits for each of My children to come and experience this great love. You stay away from Me Who is always waiting and you search this barren desert for that which I have to give you. I watch you in this search and want you to come home to My heart. I am waiting for you, little one. Don't keep yourself from Me. Remember how I suffered for love of you. When you feel a pain, remember the pain I suffered for love of you. That is how I love you this very day. Take your cross and walk with Me. Come and be with Me. I have that which your hungry soul craves.

I am your loving Jesus. I love you, child. You do not know. I wait to be closer to you. You must see Me as this personal and this alive in your life! Oh, sweet one, I love you to My death and I love you this way today. I lament My children lost in darkness. I want to be united to you. Come and make Me the center of your life. I wait for you!

R. *My toothache is gone!
end of December 18, 1993 message
---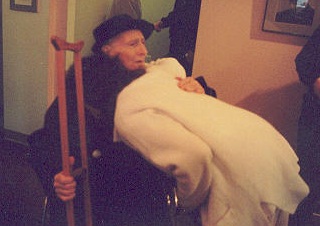 saying good bye to Father Carter
LIFE —>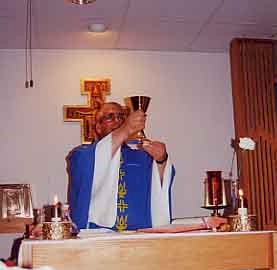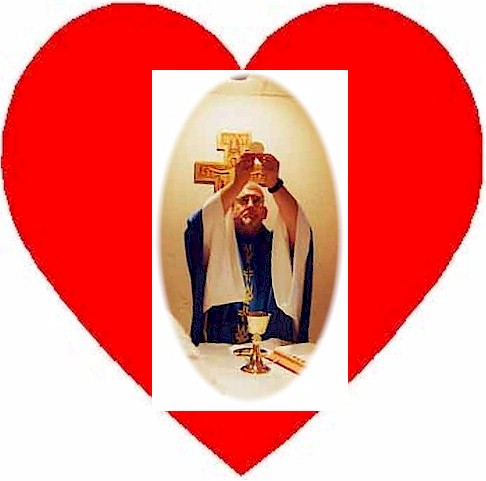 August 18, 2001 message continues
Messenger: God gives us Himself in the Eucharist.
Our priests administer to us.
It is the Plan of the Father that we
suffer in our lives.
It is in His Plan that we have
joy in all that we do.
In the time we are here on this earth today—
how have we helped to make it
a better place?
How have we helped the souls?
We must reach the nursing homes with this
card.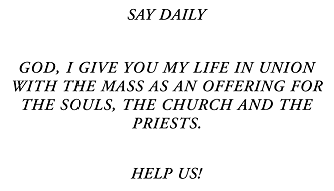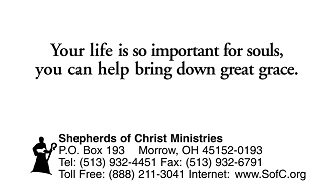 August 18, 2001 message continues
Messenger: Others must pray the Morning Offering.
From the Newsletter 2001 #1 I quote.
---
Excerpt from Newsletter 2001 #1

"There are millions of elderly that cry out daily, "Oh, God why am I here today?" In giving them a small card as simple as the ones that follow, they can offer their lives for souls which can help bring down great grace for the souls of this earth."
---
August 18, 2001 message continues
Messenger: We must reach the priests with the
Newsletter God has given us.
We need to send the Priestly Newsletter Book II
to the priests of this earth.
This is God's plan. God the Father said
"The Priestly Newsletter Book II would
help to change the face of the earth."
We need to have prayer chapters praying for
the priests, the Church and the world.
We need to reach the school children with
the rosary and spread the rosary
meditations and the consecration
cards.
The power is in the Eucharist.
OUR PRIESTS ARE SO
IMPORTANT
OUR ELDERLY NEED TO BE REACHED.
There is so much money in the world.
Money in companies that want to support
a worthwhile cause.
Can't you help us, if you know a company
that will help us with funds for
the Priestly Newsletter Book II or the
Rosary material to the schools.
Can you take the Nursing home video to the
Nursing homes and give them the
cards?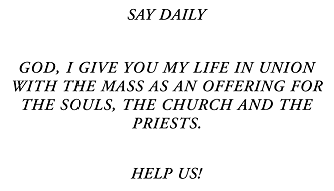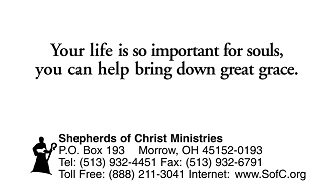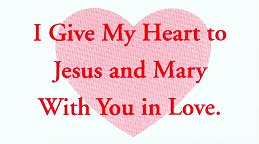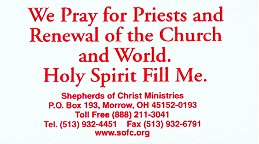 August 18, 2001 message continues
Messenger: We have mail in Morrow we cannot send
because of postage and the Priestly Newsletter
2001 #2 sitting in China (we need about
$9,000 for the postage of the remaining
foreign mailing).
Please help us. Your little contributions add
up. A little contribution every month
or bi-monthly would help, stocks or
any means of contributions will go to
these purposes.
We are desperate for funds.
Here is a sign that Jesus and Mary give us—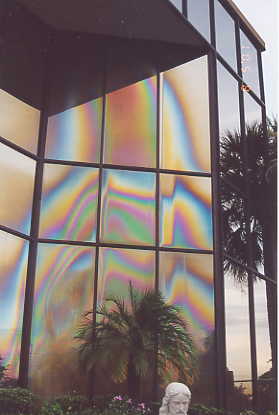 August the 5th prayer meeting - 6:20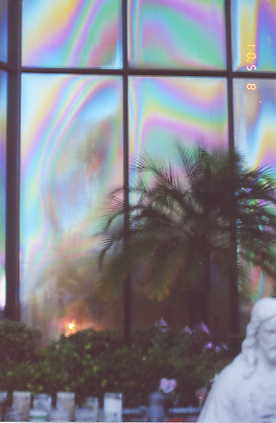 August the 5th prayer meeting - 6:20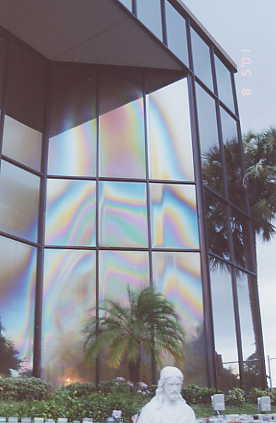 August 5, 2001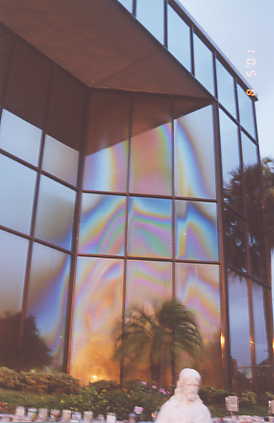 August 5, 2001 - during the rosary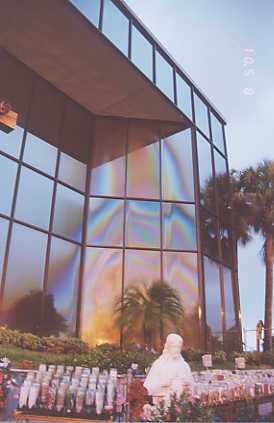 August 5, 2001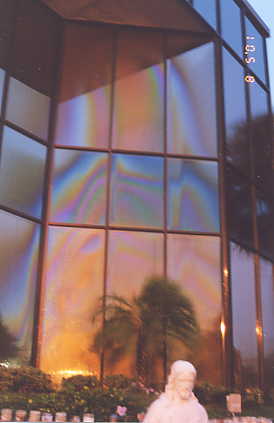 August 5, 2001
August 18, 2001 message continues
Messenger: Please help us.
We do not have books in the book store.
Our Lord would like us to get the books in
the book stores.
We received a color printer from someone.
It was a great gift - we need ink for
this. We can print many prints
for Florida on this.
We would like to circulate the pictures of
Mary's image. We have photos of Jesus
and Mary what a gift.
We could do this all over the world if
we had a picture machine.
We need to reach the world with this
message.
God is telling us what to do.
1) Circulate Newsletter
2) Prayers Shepherds of Christ and Holy Spirit Novena
3) Morning Offering
4) Promote Rosary and Consecration
5) Reach the Nursing homes, especially
with the Morning Offering
6) Circulate the messages, books,
videos and tapes
When you act as a Shepherd of Christ, stick to
the messages—
All are discerned—
it is not a time to go do what you want—we
need you to spread the discerned material so
all is the truth.
Our days pass so quickly.
Let the sun shine upon us.
Let our eyes be open
to see the light.
Let our hearts be lifted.
When we lay in the casket let them say of us—
Look at all the seeds they planted and the
good deeds they did!!
---
Excerpt from Response in Christ by Father Edward Carter, S.J. - Chapter 3
e) Relationship with Members of the Church
There is but one true Church of Christ. Yet this one Church has three different states of existence. There is the pilgrim Church, the Church of this world, composed of members who have received the grace of Christ and strive for its development. They have not yet obtained the goal of their efforts, as have the members of the heavenly Church, who enjoy God in eternal happiness. The Church suffering is an intermediate state of existence necessary for those who had not achieved the required purification as members of the pilgrim Church. Although there are these three phases of the Church's existence, there is a profound union existing between all the members. All these members possess the same basic life of grace in Christ, and this common life establishes the most intimate bonds of love. In our preceding chapter, we discussed the pilgrim Church. Let us now consider the Church suffering and the heavenly Church.

The members of the Church suffering are those who have departed from this life in an incomplete state of Christian development. Their development is incomplete in the sense that grace has not fully taken possession of them, and, as a result, they are yet closed in upon themselves to a greater or lesser degree. They as yet cannot open themselves out in complete love to the Triune God in the beatific vision. They must undergo a further purification, a purification which could have been achieved upon earth with merit. Now the purification must be achieved with no merit attached. The pain of this purification is mixed with the certain expectation of achieving the vision of God. We can hasten the advent of this vision for this people by the offering of prayers and other good works. Scripture itself refers to our action on behalf of those in purgatory in Chapter 12 of the Second Book of Maccabees beginning with verse 38.

The members of the heavenly Church are those in whom the life of grace has taken full possession and has reached its completion in the life of glory. Faith now is unnecessary, as the light of glory gives the human intellect a new strength and capacity for seeing God face-to-face. While the Christian was a wayfarer, he received the imprint of the indwelling Trinity as he shared in God's own life. Now in heaven that grace-life and possession of God reaches its completion—the absolute completion is not achieved, however, until the resurrection of the body. The divine persons give Themselves to the beatified in a profound union far surpassing that of the indwelling of the Trinity experienced here below.

This life of heaven is still the Christ-life, for just as we possess a share in Trinitarian life here below as mediated by Christ, and exercise this grace-life as structured by Him, so also in heaven is the mediation of Christ present. In the words of Rahner, "One always sees the Father through Jesus. Just as immediately as this, for the directness of the vision of God is not a denial of the mediatorship of Christ as man."13 And not only does the humanity of Christ unite the blessed to God, but also, in some way, to the whole of creation. This is merely a completion of what is begun here below, namely, the union with Christ in His humanity establishing the Christian in a special relationship with God, with other men, and with the whole of creation. We have a glimpse, therefore, of the fullness of life which members of the heavenly Church possess.

The heavenly Church, as St. Thomas says, is the true Church.14 The Church of this earth and the Church of purgatory are, each in its own way, reaching out in loving hope for the heavenly Jerusalem. Vatican II puts it very simply: "The Church, to which we are called in Christ Jesus, and in which we acquire sanctity through the grace of God, will attain her full perfection only in the glory of heaven."15

The members of the heavenly Church can help us in living our life of grace until we too share its fullness with them. Their power of intercession on our behalf is but another ramification of the communal aspect of Christianity. We are meant to help others grow in Christ. We, in turn, are intended by God to receive aid from others—yes, from members of the heavenly Church, as well as from those with whom we dwell here below.

Not only can we be aided by the saints' intercession, but the example of the canonized saints can also be of great value to us. They have concretely proved that full holiness is possible. Such an inspiration is of real worth when we are tempted to think that Christian sanctity in its higher degrees is impossible of attainment. Moreover, the canonized saints, in their diversity, teach us that there are many authentic versions of Christian holiness. They can be innovators in showing us that there are numerous possibilities in assimilating the mystery of Christ, although the basic assimilation remains the same for all Christians of all times. In the opinion of Rahner this is one of the chief roles the canonized saints exert in the life of the Church.16


---

NOTES:

13Karl Rahner, Theological Investigations, Vol. III (Baltimore: Helicon, 1967), p. 44.
14Cf. St. Thomas Aquinas, In Ad Ephes., c. 3, Lect. 3.
15Second Vatican Council, Constitution on the Church, No. 48.
16Cf. Karl Rahner, Op. cit., pp. 100-101.

end of excerpt from Response in Christ
---
August 18, 2001 message continues
Messenger: Let our sorrow be turned
into joy.
God is with us—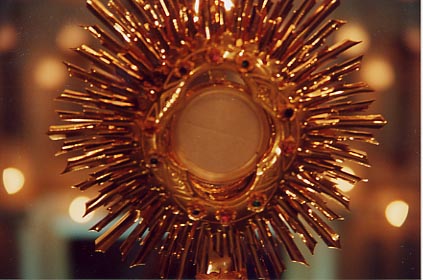 August 18, 2001 message continues
Messenger: If I can understand how deeply I love,
I can understand more
fully how God truly wants us to love
all the saints.
Why does God give special favors through the
saints? He wants us to love them. He may
give special favors when we pray to
St. Anthony. He wants us to love and
honor the saints.
I love the scriptures. I am fed by them. My
heart burns to talk about His Word.
I love St. John so much. I feel I knew
him and am very closely connected
to him. I love St. Paul and St. Peter
deeply. I feel so close to St. Paul through
the writings he wrote. I feel so close to
St. Peter, Jesus picked him to be the first
pope.
I love him deeply, I know him through
the scriptures, he is a friend to me,
I love him deeply.
I love St. Ignatius, on his feast and the
feast of St. Xavier I would go into ecstasies.
I know very well their feast days, but in the
beginning even if I was unaware of the
feast on certain feast days the Lord
would give me special graces and I would
go into ecstasy.
I love St. Margaret Mary and St. Claude de Columbiere
and St. Francis and St. Clare, I love saint
Matthew so much and St. Mark and am
so fond of St. Luke. Through his gospel
and meditating on the mysteries of the
rosary my love grows ever deeper for
St. Luke.
I love the scripture that deals with the
special feasts and the liturgical
seasons.
I love the lectionary and the readings at
Mass.
What a gift our God has given to us.
I see how God really wants us to be united
to the Saints and know them as persons.
I named my son and my daughter after
special saints and I feel very very close to
those saints.
I love St. Rita and St. Theresa, St. Edward,
St. Michael, I deeply love them.
I want to love St. Joseph more and more,
our God chose him to be the
foster father of Jesus.
I see all the saints in heaven, all the popes
and priests, and know how many there
are and how deeply they are united to
us in the Mass.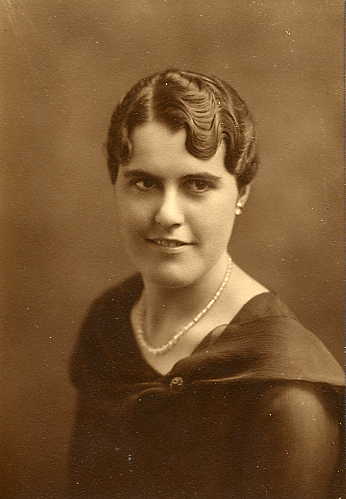 August 18, 2001 message continues
Messenger: Here is a picture of my mother she died
when I was five, I have a wonderful
step-mother, who helped me
grow closer and closer to Jesus through
her example and the way she was,
but my dad taught me so much
and so did my mother.
I know that they live.
At times I hear Father Carter say to me
"Rita, I'm alive."
I know how real heaven is.
I know God the Father, God the Son and
God the Holy Spirit as Divine Persons.
I know Them intimately, I love Them
deeply. They are so real to me.
I can connect with Them so deeply
in my heart. I know They dwell
in me. I am in the state of grace.
I want to be always in the state of grace.
I want to love and serve Our Beloved
God and I want to be so united
to the Saints.
I know Mary as my spiritual Mother
and I know her as a person,
but there is a depth of union in
my heart I feel to the saints.
They were once human persons that
walked the earth and grew
and lived on the earth.
They are in heaven and they love us.
They want the world to be as God
desires.
We can pray through their powerful
intercession to help us.
God wants us to have relationships
with the saints and angels.
God wants us to love the saints and
angels deeply.
God wants us united to them in
praying for the priests, the
Church and the world.
We are in a state of becoming here
below.
Hopefully we are becoming more like
Jesus, more like God wants
us to be.
The Church and the world is in a
state of becoming.
We all need to be so connected as
one happy family enjoying God's
gifts to us and praying for
the priests, the Church and
the world.
God wants us to honor and adore
Him, to respect Him, to
love Him.
Oh the glory God has for those
who love and serve the Lord.
Oh God, Our God help us.
We love You so.
Please we beg for mercy for the souls of the
earth and we beg for grace that
You outpour Your grace on
us so we all do Your holy will.
Please give us the funds to reach the
world with Your message and
the message of Our Lady.
We love You so much.
---
---
---

Copyright © 2001 Shepherds of Christ.
Rights for non-commercial reproduction granted:
May be copied in its entirety, but neither re-typed nor edited.
Translations are welcome but they must be reviewed for moral and
theological accuracy by a source approved by Shepherds of Christ Ministries
before any distribution takes place. Please contact us for more information.
All scripture quotes are from the New Jerusalem Bible, July 1990, published by Doubleday.
Revised: August 18, 2001
URL: http://www.SofC.org
Contact Information for Shepherds of Christ
Email: info@SofC.org
---
Shepherds of Christ Ministries
PO Box 193
Morrow, Ohio 45152-0193

Telephone: (toll free) 1-888-211-3041 or (513) 932-4451
FAX: (513) 932-6791