August 18, 2011
R. Silence and Examination of Conscience —
Being reconciled to God —
So we admit the truth about our
sins —
The devil is the father of lies —
Jesus is the way, the truth and the
life —
Lies, deceit is from the devil—
Jesus wants obedience and truth —
Life is so short —
We want to celebrate death to realize
it is a time of new life — if
we loved and served the Lord —
We put the pall, the white on
the casket to remind us of
our baptismal vow —
Wisdom 3: 1-9
But the souls of the upright are in the hands of God,
and no torment can touch them.
To the unenlightened, they appeared to die,
their departure was regarded as disaster,
their leaving us like annihilation;
but they are at peace.
If, as it seemed to us, they suffered punishment,
their hope was rich with immortality;
slight was their correction, great will their blessings be.
God was putting them to the test
and has proved them worthy to be with him;
he has tested them like gold in a furnace,
and accepted them as a perfect burnt offering.
At their time of visitation, they will shine out;
as sparks run through the stubble, so will they.
They will judge nations, rule over peoples,
and the Lord will be their king for ever.
Those who trust in him will understand the truth,
those who are faithful will live with him in love;
for grace and mercy await his holy ones,
and he intervenes on behalf of his chosen.
R. God takes us to Himself —
We must be faithful —
Grace and mercy is with His
holy ones —
Let us go to the house of the
Lord - rejoicing —
Psalm 122: 1-5

I rejoiced that they said to me,
'Let us go to the house of Yahweh.'
At last our feet are standing
at your gates, Jerusalem!

Jerusalem, built as a city,
in one united whole,
there the tribes go up,
the tribes of Yahweh,
a sign for Israel to give thanks
to the name of Yahweh.
For there are set the thrones of judgement,
the thrones of the house of David.

Pray for the peace of Jerusalem,
prosperity for your homes!
Peace within your walls,
prosperity in your palaces!

For love of my brothers and my friends
I will say, 'Peace upon you!'
For love of the house of Yahweh our God
I will pray for your well–being.
Philippians 3: 17 - 4: 1

Brothers, be united in imitating me. Keep your eyes fixed on those who act according to the example you have from me. For there are so many people of whom I have often warned you, and now I warn you again with tears in my eyes, who behave like the enemies of Christ's cross. They are destined to be lost; their god is the stomach; they glory in what they should think shameful, since their minds are set on earthly things. But our homeland is in heaven and it is from there that we are expecting a Saviour, the Lord Jesus Christ, who will transfigure the wretched body of ours into the mould of his glorious body, through the working of the power which he has, even to bring all things under his mastery.

So then, my brothers and dear friends whom I miss so much, my joy and my crown, hold firm in the Lord, dear friends.
John 11: 25-26
I am the resurrection.
Anyone who believes in me,
even though that person dies, will live,
and whoever lives and believes in me
will never die.
Do you believe this?
John 14: 1-7

Do not let your hearts be troubled.
You trust in God, trust also in me.
In my Father's house
there are many places to live in;
otherwise I would have told you.
I am going now to prepare a place for you,
and after I have gone
and prepared you a place,
I shall return to take you to myself,
so that you may be with me
where I am.
You know the way
to the place where I am going.

Thomas said, 'Lord, we do not know where you are going, so how can we know the way?' Jesus said:

I am the Way; I am Truth and Life.
No one can come to the Father
except through me.
If you know me,
you will know my Father too.
From this moment you know him
and have seen him.
R. Our life is short —
We see at a funeral how beautiful
a person's life can be —
Fr. Joe said this man
was a parishioner 45 years
Many men served in the service
for their country —
The souls of the just are
in the hands of God —
The first reading was written when the
Jews were being
persecuted for their faith —
The Jews were tortured and
persecuted for what
they believed in —
The Jews thought
Here we are doing everything
God wants and we are
being persecuted —
This is like us in our lives
we have a hard time
understanding suffering —
We know that God has plans
for us after death —
for those who loved and
served the Lord —
no more torment will
touch them —
St. Paul tells us our citizenship -
is in heaven —
Jesus knew He would die
and suffer and Jesus said
"Don't let your hearts
be troubled"
"In my Father's house
there is many mansions"
Thomas spoke up —
how do we know
the way —
Jesus said
John 14:6
"I am the Way; I am the Truth and Life."
Thanks for the life of a person
who died and served God and
helped so many —
Are we ready to meet the
Lord?
Have we served and done
God's will?
Are our hearts growing
in service and love
as God commands
in the greatest commandment
Matthew 22: 36-40

'Master, which is the greatest commandment of the Law?' Jesus said to him, 'You must love the Lord your God with all your heart, with all your soul, and with all your mind. This is the greatest and the first commandment. The second resembles it: You must love your neighbour as yourself. On these two commandments hang the whole Law, and the Prophets too.'
R. The life of the just is carried
on — his gentle, loving,
way —
Love is like ripples on a pond
Men in service - sacrificed
for our families and country.
God have mercy on us —
God help us to go to heaven —
God we love You so much —
God help us to admit our
faults and ask for
mercy —
Let us be people of love —
who know God never
slumbers and sleeps —
He loves us — He knows
our labors,
our sufferings,
our burdens —
Jesus says:
"Come to Me, Come to Me
when you are weary"
Matthew 11: 28-30

'Come to me, all you who labour and are overburdened, and I will give you rest. Shoulder my yoke and learn from me, for I am gentle and humble in heart, and you will find rest for your souls. Yes, my yoke is easy and my burden light.'
Sing: Come to me all who are Weary
R. Oh Jesus, help us, forgive us
of our sins, help us to
have a pure heart, to be
so intimately one with You —
We love You so much God —
We lift up our hearts —
Pour out Your grace to us —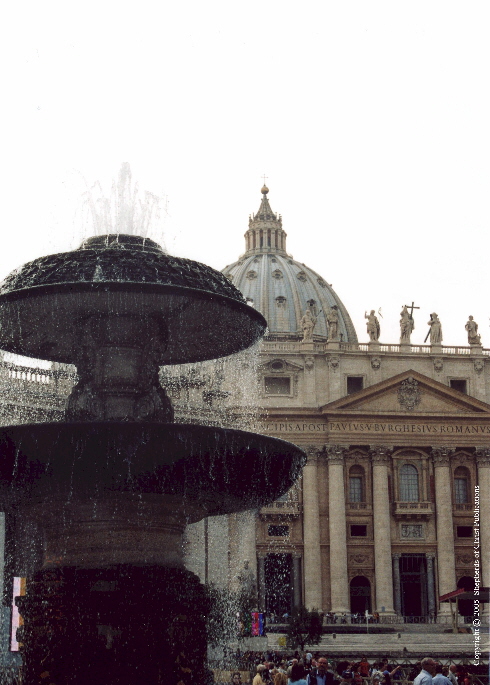 Sing: You Are Mine
R. Receive the Body of Christ
Receive the Blood of Christ —
What a gift —
Jesus comes to me —
My Divine Bridegroom
comes to me —
I receive God —
Jesus is truly present in
His Divinity and humanity
in the Eucharist —
The Mass is a celebration —
We know God wants us
to be with Him
forever in heaven
some day, but we
are put here to do
His work —
We are here to love Him and
to love others —
We are to live our lives
under God —
Learning to be under God —
From the Our Father
"Thy will be done on earth
as it is in heaven —"
We are to learn to serve
God and do His will on
earth —
In heaven His will is done —
perfectly —
Perfect unity —
Purity —
Perfect love —
God the Father, Son and Holy Spirit
wants to wrap us in
Their love for eternity —
We are to die to our
selfish, disharmonious
ways and
live more and more life
in Him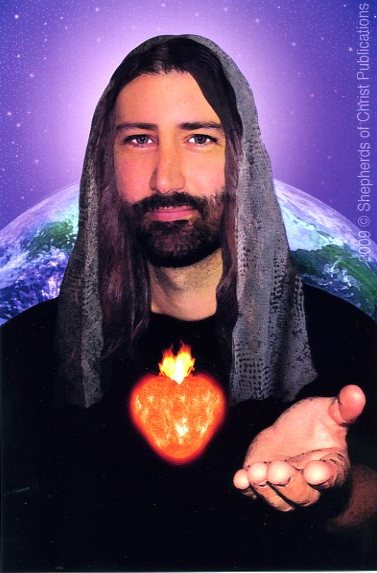 Prayer for Union with Jesus

Come to me, Lord, and possess my soul. Come into my heart and permeate my soul. Help me to sit in silence with You and let You work in my heart.

I am Yours to possess. I am Yours to use. I want to be selfless and only exist in You. Help me to spoon out all that is me and be an empty vessel ready to be filled by You. Help me to die to myself and live only for You. Use me as You will. Let me never draw my attention back to myself. I only want to operate as You do, dwelling within me.

I am Yours, Lord. I want to have my life in You. I want to do the will of the Father. Give me the strength to put aside the world and let You operate my very being. Help me to act as You desire. Strengthen me against the distractions of the devil to take me from Your work.

When I worry, I have taken my focus off of You and placed it on myself. Help me not to give in to the promptings of others to change what in my heart You are making very clear to me. I worship You, I adore You and I love You. Come and dwell in me now.

-God's Blue Book, January 17, 1994
R. God when we die
open the gates of
paradise to us —
Let us rest in eternal peace —
Life is so short here on earth —
Life is not life if it is not rooted in God —
Sing: Dwelling Place
R. It is an act of the will to rely on
God's Might —
To believe we can do all things in God we trust —
Philippians 4: 13
There is nothing I cannot do in the One who strengthens me.
R. The world today can be loud and yet
we can hear in the silence what
God is telling us. We must rely on
His Might and know He will help
us when we are doing His work and
have faith in Him — He may not
answer us the way we want — we must
surrender to His control — He loves us
so much — We want to be pure to not interfere
with our oneness with Him —
We have in us a place of quiet center —
our heart dwelling in the Heart of Jesus —
There lies our power and our Might - in Him —
Jesus is God — Jesus we place our
trust in You —
(3) Mary is a great intercessor.