Florida Retreat
October 2nd - 5th
1:30pm and 6:20pm
Please come or tune in!
Pray for Fr. Joe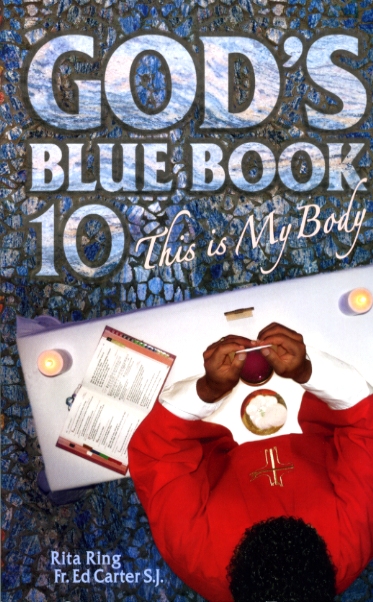 Introductory Price $5.00 plus postage

Given September 29, 2013
Sunday's Readings at Mass
Amos 6: 1, 4-7
Disaster for those
so comfortable in Zion
and for those so confident
on the hill of Samaria,
the notables of this first of nations,
those to whom the House of Israel
has recourse!

Lying on ivory beds
and sprawling on their divans,
they dine on lambs from the flock,
and stall-fattened veal;
they bawl to the sound of the lyre
and, like David,
they invent musical instruments;
they drink wine by the bowlful,
and lard themselves with the finest oils,
but for the ruin of Joseph
they care nothing.
That is why they will now go
into captivity,
heading the column of captives.
The sprawlers' revelry is over.

Psalm 146: 6-10

who made heaven and earth,
the sea and all that is in them.

He keeps faith for ever,
gives justice to the oppressed,
gives food to the hungry;
Yahweh sets prisoners free.

Yahweh gives sight to the blind,
lifts up those who are bowed down.
Yahweh protects the stranger,
he sustains the orphan and the widow.

Yahweh loves the upright,
but he frustrates the wicked.
Yahweh reigns for ever,
your God, Zion, from age to age.
1 Timothy 6: 11-16
But, as someone dedicated to God, avoid all that. You must aim to be upright and religious, filled with faith and love, perseverance and gentleness.Fight the good fight of faith and win the eternal life to which you were called and for which you made your noble profession of faith before many witnesses. Now, before God, the source of all life, and before Jesus Christ, who witnessed to his noble profession of faith before Pontius Pilate, I charge you to do all that you have been told, with no faults or failures, until the appearing of our Lord Jesus Christ,

who at the due time will be revealed
by God, the blessed and only Ruler of all,
the King of kings and the Lord of lords,
who alone is immortal,
whose home is in inaccessible light,
whom no human being has seen
or is able to see:
to him be honour and everlasting power.
Amen.
Luke 16: 19-31
'There was a rich man who used to dress in purple and fine linen and feast magnificently every day. And at his gate there used to lie a poor man called Lazarus, covered with sores, who longed to fill himself with what fell from the rich man's table. Even dogs came and licked his sores. Now it happened that the poor man died and was carried away by the angels into Abraham's embrace. The rich man also died and was buried.

'In his torment in Hades he looked up and saw Abraham a long way off with Lazarus in his embrace. So he cried out, "Father Abraham, pity me and send Lazarus to dip the tip of his finger in water and cool my tongue, for I am in agony in these flames." Abraham said, "My son, remember that during your life you had your fill of good things, just as Lazarus his fill of bad. Now he is being comforted here while you are in agony. But that is not all: between us and you a great gulf has been fixed, to prevent those who want to cross from our side to yours or from your side to ours."

'So he said, "Father, I beg you then to send Lazarus to my father's house, since I have five brothers, to give them warning so that they do not come to this place of torment too." Abraham said, "They have Moses and the prophets, let them listen to them." The rich man replied, "Ah no, father Abraham, but if someone comes to them from the dead, they will repent." Then Abraham said to him, "If they will not listen either to Moses or to the prophets, they will not be convinced even if someone should rise from the dead."
R. The priest said Sunday at Mass
"Be aware of what is going on in our
midst." When we look at the Gospel
we see that the rich man was not
even aware of the poor man.
He was unaware what was going
on in his midst.
The rich man was oblivious to the
poor man.
The rich man was selfish and self-centered,
he was not concerned with the
needs of others.
May we take this opportunity to ask
God for the grace to be a steward,
our life is to help others.
We can't take anything with
us when we die!!
September 30, 2013 First Message
What is a helicopter?
It is a little plane that comes
close to places and can observe.
Once on a trip we went on a helicopter
ride and we were taken very
close to water and rocks and
we could really see the land,
the water and rocks and it was
as if we almost touched them, it
seemed to me.
It was a gift we were given and even
though I could have been afraid,
they played wonderful music and
I fell asleep. Someone I was with
couldn't believe I fell asleep.
Jesus says, He is watching over us, the
very hairs of our head are numbered,
but we may fail to realize how
close He is. When we are afraid and we
have been baptized and in the state of
grace, God: Father, Son and Holy Spirit dwell
in us, have a place in our hearts. We can sin
mortally and we can choose to follow
satan and we are then distancing
ourselves from God, driving Him out –
so we feel empty inside, we can be
filled with darkness.
When we are tempted we chose to take
satan inside if we give in. A vice
is a habit we do that starts to become
automatic as we choose over and over
again to easily give in – jealousy, pride,
anger, envy, slothfulness, lust,
greed, etc. –
Virtue is a habit too – a good habit –
a habit to love, a habit to have faith,
a habit to have hope – think hopefully.
Faith, hope and love are theological virtues.
We need to ask God to increase our faith,
hope and love in our baptized soul.
Loving is an act of the will. We choose to love
God first, to love others and not be
oblivious to those around us and self-
centered, selfish. We should not choose to
ignore the greatest commandment to love.
Fr. Carter said being unloving is a sin.
God calls us to love.
A person doing wrong, like Peter, was
sorry because he loved God, that is, loved Jesus
so much he did not want to offend Jesus,
whom he loved. Doing God's will is loving God
and loving our brothers. Jesus asked
Peter – "Do you love Me", three times.
We see Judas was deceiving, cunning,
prideful, he did not want forgiveness,
he operated behind Jesus, making himself
above the Master and Jesus loved Judas
so much. Jesus chose him to be one of the
12 Apostles. But a person - not loving
God can put themselves first – once they
do wrong, their pride is a habit that kicks
in to lie to justify their wrong as right and
then they can continue to offend God with
greater sins, punishment of others,
anger toward those they wronged,
envy for others good they do, thinking
others doing good is somehow lowering
them and wanting to bring them down.
Loving is an act of the will. Paul was
faithful to God and a witness to the
faithfulness of God. David, although
he sinned, repented and was considered
the greatest King of Israel.
God gives us confession. When we
go to confession, we must have a
firm purpose of amendment to sin
no more. We want to do God's will.
Peter shows us his wounded human
nature when he denied Christ and shows
us his weakness and his love for God.
A person who loves God is sorry when they
sin because they offend God, whom they
love - first - above themselves.
Eve was prideful - she loved herself above
God.
We see the 7 deadly sins in the world.
If God is asking us to do something and
we choose to do nothing - we have
chosen something and acted on it
by doing nothing and not doing God's
will.
If we recognize our sins, we won't
hold out, which is more sin, when we
act unlovingly, selfishly, self-centered
and lie to ourselves that doing nothing,
when it is our duty to do something,
is disobeying God's will, hurting others
and putting ourselves before God.

Acts 2: 14-40
Then Peter stood up with the Eleven and addressed them in a loud voice:

'Men of Judaea, and all you who live in Jerusalem, make no mistake about this, but listen carefully to what I say. These men are not drunk, as you imagine; why, it is only the third hour of the day.
On the contrary, this is what the prophet was saying:
In the last days—the Lord declares—
I shall pour out my Spirit on all humanity.
Your sons and daughters shall prophesy,
your young people shall see visions,
your old people dream dreams.
Even on the slaves, men and women,
shall I pour out my Spirit.
I will show portents in the sky above
and signs on the earth below.
The sun will be turned into darkness
and the moon into blood
before the day of the Lord comes,
that great and terrible Day.
And all who call on the name of the Lord
will be saved.
'Men of Israel, listen to what I am going to say: Jesus the Nazarene was a man commended to you by God by the miracles and portents and signs that God worked through him when he was among you, as you know. This man, who was put into your power by the deliberate intention and foreknowledge of God, you took and had crucified and killed by men outside the Law. But God raised him to life, freeing him from the pangs of Hades; for it was impossible for him to be held in its power since, as David says of him:
I kept the Lord before my sight always,
for with him at my right hand
nothing can shake me.
So my heart rejoiced
my tongue delighted;
my body, too, will rest secure,
for you will not abandon me to Hades
or allow your holy one to see corruption.
You have taught me the way of life,
you will fill me with joy in your presence.
'Brothers, no one can deny that the patriarch David himself is dead and buried: his tomb is still with us. But since he was a prophet, and knew that God had sworn him an oath to make one of his descendants succeed him on the throne, he spoke with foreknowledge about the resurrection of the Christ: he is the one who was not abandoned to Hades, and whose body did not see corruption. God raised this man Jesus to life, and of that we are all witnesses. Now raised to the heights by God's right hand, he has received from the Father the Holy Spirit, who was promised, and what you see and hear is the outpouring of that Spirit. For David himself never went up to heaven, but yet he said:
The Lord declared to my Lord,
take your seat at my right hand,
till I have made your enemies
your footstool.
'For this reason the whole House of Israel can be certain that the Lord and Christ whom God has made is this Jesus whom you crucified.'
Hearing this, they were cut to the heart and said to Peter and the other apostles, 'What are we to do, brothers?' 'You must repent,' Peter answered, 'and every one of you must be baptised in the name of Jesus Christ for the forgiveness of your sins, and you will receive the gift of the Holy Spirit. The promise that was made is for you and your children, and for all those who are far away, for all those whom the Lord our God is calling to himself.' He spoke to them for a long time using many other arguments, and he urged them, 'Save yourselves from this perverse generation.'
R. Peter was made the pope.
Peter sinned, he repented, he
loved Jesus, he did not wish to
offend Jesus and others and Jesus
made him the pope.
Jesus: I am the way, the truth and the
life. When you lie - you become
the problem, why does serving
satan seem more secure to some,
than choosing God's will. Because
they want to be over God, they
don't want anyone telling them
what to do.
The Holy Spirit wants to fill you –
The man in sin knows emptiness
inside and darkness –
An angry face and deceptive comments
is a sign of the hurt inside.
Who is in your heart? Do you let
God rule your life and fill you with
light and His grace or do you
settle in - in pride - making yourself
all powerful (you think) and living
your life to be first –
above God –
above authority –
and the darkness men see is the
sign of what is inside –
Habits of sin and not virtue –
living to keep yourself on the throne,
is not living at all – it is
darkness when you disobey the
1st commandment.
I am God –
Who is your God, god?
What have you practiced - to choose to
be over God and to offend Him
more by never repenting –
Or to be loving in your heart –
Loving God –
Seeking His Plan –
Loving others –
You were created to know, love and
serve God and to love your
neighbor as yourself –
God is to be the reason you operate
and My light will shine from
you and you will be a witness
before your fellows. That is love.
John 3: 16
For this is how God loved the world:
he gave his only Son,
so that everyone who believes in him
may not perish
but may have eternal life.
Psalm 33: 11, 19
"The thoughts of his heart last through every
generation, that he will rescue them from
death and feed them in time of famine."
Matthew 11: 25

At that time Jesus exclaimed, 'I bless you, Father, Lord of heaven and earth, for hiding these things from the learned and the clever and revealing them to little children.
Matthew 12: 46-50
He was still speaking to the crowds when suddenly his mother and his brothers were standing outside and were anxious to have a word with him. But to the man who told him this Jesus replied, 'Who is my mother? Who are my brothers?' And stretching out his hand towards his disciples he said, 'Here are my mother and my brothers. Anyone who does the will of my Father in heaven is my brother and sister and mother.'
Jesus: You are to operate as one.
The Church is one, holy, Catholic and
Apostolic.
I call you to be one –

1 Corinthians 12: 12-30

For as with the human body which is a unity although it has many parts—all the parts of the body, though many, still making up one single body—so it is with Christ. We were baptised into one body in a single Spirit, Jews as well as Greeks, slaves as well as free men, and we were all given the same Spirit to drink. And indeed the body consists not of one member but of many. If the foot were to say, 'I am not a hand and so I do not belong to the body,' it does not belong to the body any the less for that. Or if the ear were to say, 'I am not an eye, and so I do not belong to the body,' that would not stop its belonging to the body. If the whole body were just an eye, how would there be any hearing? If the whole body were hearing, how would there be any smelling?

As it is, God has put all the separate parts into the body as he chose. If they were all the same part, how could it be a body? As it is, the parts are many but the body is one. The eye cannot say to the hand, 'I have no need of you,' and nor can the head say to the feet, 'I have no need of you.'

What is more, it is precisely the parts of the body that seem to be the weakest which are the indispensable ones. It is the parts of the body which we consider least dignified that we surround with the greatest dignity; and our less presentable parts are given greater presentability which our presentable parts do not need. God has composed the body so that greater dignity is given to the parts which were without it, and so that there may not be disagreements inside the body but each part may be equally concerned for all the others. If one part is hurt, all the parts share its pain. And if one part is honoured, all the parts share its joy.

Now Christ's body is yourselves, each of you with a part to play in the whole. And those whom God has appointed in the Church are, first apostles, secondly prophets, thirdly teachers; after them, miraculous powers, then gifts of healing, helpful acts, guidance, various kinds of tongues. Are all of them apostles? Or all prophets? Or all teachers? Or all miracle–workers? Do all have the gifts of healing? Do all of them speak in tongues and all interpret them?
Deuteronomy 30: 15-20

'Look, today I am offering you life and prosperity, death and disaster. If you obey the commandments of Yahweh your God, which I am laying down for you today, if you love Yahweh your God and follow his ways, if you keep his commandments, his laws and his customs, you will live and grow numerous, and Yahweh your God will bless you in the country which you are about to enter and make your own. But if your heart turns away, if you refuse to listen, if you let yourself be drawn into worshipping other gods and serving them, I tell you today, you will most certainly perish; you will not live for long in the country which you are crossing the Jordan to enter and possess. Today, I call heaven and earth to witness against you: I am offering you life or death, blessing or curse. Choose life, then, so that you and your descendants may live, in the love of Yahweh your God, obeying his voice, holding fast to him; for in this your life consists, and on this depends the length of time that you stay in the country which Yahweh swore to your ancestors Abraham, Isaac and Jacob that he would give them.'
Jesus: What is your response to Me –
I call – you response by loving God,
doing His will.
Response to God's Love
Excerpt from Response to God's Love by Fr. Edward Carter, S.J.
... In reference to Christianity, God himself is the ultimate mystery. Radically, God is completely other and transcendent, hidden from man in his inner life, unless he chooses to reveal himself. Let us briefly look at this inner life of God.

The Father, in a perfect act of self-expression, in a perfect act of knowing, generates his son. The Son, the Word, is, then, the immanent expression of God's fullness, the reflection of the Father. Likewise, from all eternity, the Father and the Son bring forth the Holy Spirit in a perfect act of loving.

At the destined moment in human history, God's self-expression, the Word, immersed himself into man's world. God's inner self-expression now had also become God's outer self-expression. Consequently, the mystery of God becomes the mystery of Christ. In Christ, God tells us about himself, about his inner life, about his plan of creation and redemption. He tells us how Father, Son, and Holy Spirit desire to dwell within us in the most intimate fashion, how they wish to share with us their own life through grace. All this he has accomplished and does accomplish through Christ.
Response in Christ
Excerpt from Response in Christ by Fr. Edward Carter, S.J.
e) Relationship with Members of the Church

There is but one true Church of Christ. Yet this one Church has three different states of existence. There is the pilgrim Church, the Church of this world, composed of members who have received the grace of Christ and strive for its development. They have not yet obtained the goal of their efforts, as have the members of the heavenly Church, who enjoy God in eternal happiness. The Church suffering is an intermediate state of existence necessary for those who had not achieved the required purification as members of the pilgrim Church. Although there are these three phases of the Church's existence, there is a profound union existing between all the members. All these members possess the same basic life of grace in Christ, and this common life establishes the most intimate bonds of love. In our preceding chapter, we discussed the pilgrim Church. Let us now consider the Church suffering and the heavenly Church.

The members of the Church suffering are those who have departed from this life in an incomplete state of Christian development. Their development is incomplete in the sense that grace has not fully taken possession of them, and, as a result, they are yet closed in upon themselves to a greater or lesser degree. They as yet cannot open themselves out in complete love to the Triune God in the beatific vision. They must undergo a further purification, a purification which could have been achieved upon earth with merit. Now the purification must be achieved with no merit attached. The pain of this purification is mixed with the certain expectation of achieving the vision of God. We can hasten the advent of this vision for this people by the offering of prayers and other good works. Scripture itself refers to our action on behalf of those in purgatory in Chapter 12 of the Second Book of Maccabees beginning with verse 38.

The members of the heavenly Church are those in whom the life of grace has taken full possession and has reached its completion in the life of glory. Faith now is unnecessary, as the light of glory gives the human intellect a new strength and capacity for seeing God face-to-face. While the Christian was a wayfarer, he received the imprint of the indwelling Trinity as he shared in God's own life. Now in heaven that grace-life and possession of God reaches its completion—the absolute completion is not achieved, however, until the resurrection of the body. The divine persons give Themselves to the beatified in a profound union far surpassing that of the indwelling of the Trinity experienced here below.

This life of heaven is still the Christ-life, for just as we possess a share in Trinitarian life here below as mediated by Christ, and exercise this grace-life as structured by Him, so also in heaven is the mediation of Christ present. In the words of Rahner, "One always sees the Father through Jesus. Just as immediately as this, for the directness of the vision of God is not a denial of the mediatorship of Christ as man."14 And not only does the humanity of Christ unite the blessed to God, but also, in some way, to the whole of creation. This is merely a completion of what is begun here below, namely, the union with Christ in His humanity establishing the Christian in a special relationship with God, with other men, and with the whole of creation. We have a glimpse, therefore, of the fullness of life which members of the heavenly Church possess.

The heavenly Church, as St. Thomas says, is the true Church.15 The Church of this earth and the Church of purgatory are, each in its own way, reaching out in loving hope for the heavenly Jerusalem. Vatican II puts it very simply: "The Church, to which we are called in Christ Jesus, and in which we acquire sanctity through the grace of God, will attain her full perfection only in the glory of heaven."16

The members of the heavenly Church can help us in living our life of grace until we too share its fullness with them. Their power of intercession on our behalf is but another ramification of the communal aspect of Christianity. We are meant to help others grow in Christ. We, in turn, are intended by God to receive aid from others—yes, from members of the heavenly Church, as well as from those with whom we dwell here below.

Not only can we be aided by the saints' intercession, but the example of the canonized saints can also be of great value to us. They have concretely proved that full holiness is possible. Such an inspiration is of real worth when we are tempted to think that Christian sanctity in its higher degrees is impossible of attainment. Moreover, the canonized saints, in their diversity, teach us that there are many authentic versions of Christian holiness. They can be innovators in showing us that there are numerous possibilities in assimilating the mystery of Christ, although the basic assimilation remains the same for all Christians of all times. In the opinion of Rahner this is one of the chief roles the canonized saints exert in the life of the Church.17

---

NOTES:

14Karl Rahner, Theological Investigations, Vol. III (Baltimore: Helicon, 1967), p. 44.
15 Cf. St. Thomas Aquinas, In Ad Ephes., c. 3, Lect. 3.
16Second Vatican Council, Constitution on the Church, No. 48.
17Cf. Karl Rahner, Op. cit., pp. 100-101.
1 Corinthians 13: 1-13
Though I command languages both human and angelic—if I speak without love, I am no more than a gong booming or a cymbal clashing. And though I have the power of prophecy, to penetrate all mysteries and knowledge, and though I have all the faith necessary to move mountains—if I am without love, I am nothing. Though I should give away to the poor all that I possess, and even give up my body to be burned—if I am without love, it will do me no good whatever.

Love is always patient and kind; love is never jealous; love is not boastful or conceited, it is never rude and never seeks its own advantage, it does not take offence or store up grievances. Love does not rejoice at wrongdoing, but finds its joy in the truth. It is always ready to make allowances, to trust, to hope and to endure whatever comes.

Love never comes to an end. But if there are prophecies, they will be done away with; if tongues, they will fall silent; and if knowledge, it will be done away with. For we know only imperfectly, and we prophesy imperfectly; but once perfection comes, all imperfect things will be done away with. When I was a child, I used to talk like a child, and see things as a child does, and think like a child; but now that I have become an adult, I have finished with all childish ways. Now we see only reflections in a mirror, mere riddles, but then we shall be seeing face to face. Now I can know only imperfectly; but then I shall know just as fully as I am myself known.

As it is, these remain: faith, hope and love, the three of them; and the greatest of them is love.
Psalm 23: 1-6
Yahweh is my shepherd, I lack nothing.
In grassy meadows he lets me lie.

By tranquil streams he leads me
to restore my spirit.
He guides me in paths of saving justice
as befits his name.

Even were I to walk in a ravine as dark as death
I should fear no danger, for you are at my side.
Your staff and your crook are there to soothe me.

You prepare a table for me
under the eyes of my enemies;
you anoint my head with oil;
my cup brims over.

Kindness and faithful love pursue me
every day of my life.
I make my home in the house of Yahweh
for all time to come.
Sing: Come with Me into the Fields
Excerpt from June 26, 1995
"The bloodshed in the Church will continue until the messages of My burning love are circulated."
Jesus: I give you these letters
of My love to live by –
| | | | |
| --- | --- | --- | --- |
| Blue Book 1 | Blue Book 2 | Blue Book 3 | Blue Book 4 |
| Blue Book 5 | Blue Book 6A | Blue Book 6B | Blue Book 6C |
| Blue Book 7 | Blue Book 8 | Blue Book 9 | Blue Book 10 |
Jesus: Give a gift that keeps giving
Spread the Blue Books to
your friends –
Tell them I love them
September 30, 2013 Second Message
R. Sally, our good friend from China, she came
most 13ths with her husband for years. She
died. Please pray for Jerry, her husband,
and the family. She had 5 girls. All
the girls married. She had 12 grandchildren,
2 great-grandchildren, 2 great-grand
children on the way.
Her funeral was so immense, I
never saw so many cars in the
funeral procession. There was close to
300 people at the brunch after the
cemetery trip. Jerry and Sally were
very close to each other and their family.
Please pray for Jerry and his
family.
I had 3 visions – First I saw
land surrounded by water and a sandy
colored gigantic building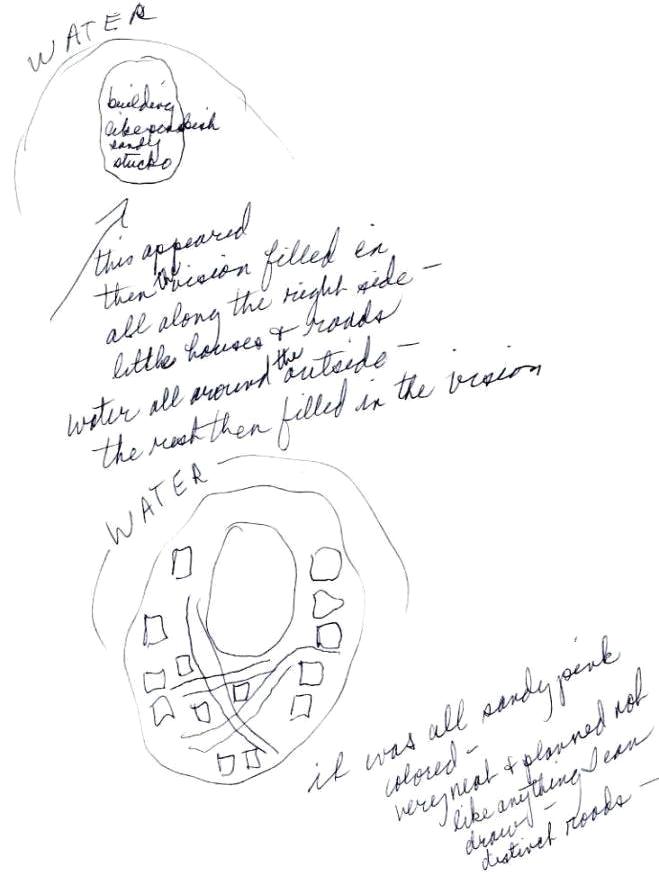 R. Then it cleared the screen and a second vision emerged
building by building with clear roads and
surrounded by water –
All houses were low little houses, no big
buildings, all sandy - pinkish colored
Then again –
a 3rd change, similar to the second,
but different roads and little
houses –
the roads were so neat and clear

We do not own anything really - when we die we
take nothing with us – we will not inhabit
the space we once spent so much time in –
It may be cleared and another picture painted,
a shopping center etc. –
Why do we not see that we are pilgrims on a journey
and our goal is heaven, everlasting life –
I was the organist at St. Phillips for about 10 years, I
sold organ keys to get the organ – I had a piano and
the organ to the right side of the Church and now
25 years later, I go to Church there and almost nobody
knows me or where the organ they use came from.
We are here in salvation history to help in the
work of redemption. Then we will die and
others, our grandchildren, even, will be
grown up and on their way. We plant
seeds now. Our life is important.

Give what counts this Christmas
Call Rosie 1-888-211-3041
Give a beautiful gift to a friend
| | | | |
| --- | --- | --- | --- |
| Blue Book 1 | Blue Book 2 | Blue Book 3 | Blue Book 4 |
| Blue Book 5 | Blue Book 6A | Blue Book 6B | Blue Book 6C |
| Blue Book 7 | Blue Book 8 | Blue Book 9 | Blue Book 10 |
God's Blue Book 1, 2 and 3 - $25 plus postage
God's Blue Book 4 and 5 - $8.00 plus postage
God's Blue Book 6A, 6B, 6C - $13.00 plus postage
God's Blue Book 7, 8, and 9 - $13.00 plus postage
God's Blue Book 10 - $5.00 Introductory Price
Blue Book
CD's - $2.00 plus postage
Give a beautiful gift to a family
Special sale statue with glass
15" Pilgrim Virgin Fatima
12" Infant of Prague
11" Our Lady of Fatima
12" Our Lady of Guadalupe
$50 plus shipping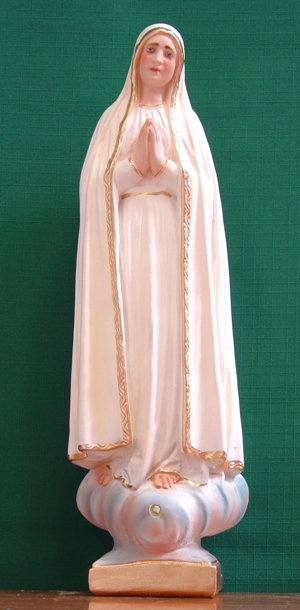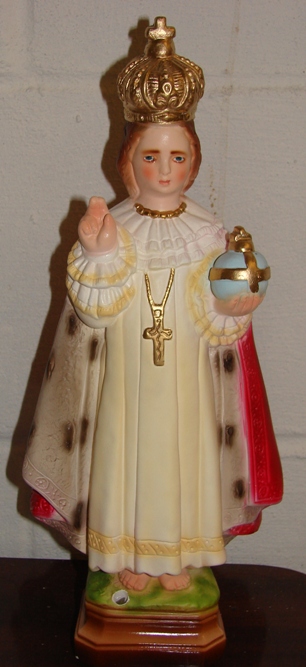 18" Pilgrim Virgin Fatima
$75 plus shipping (crown not included)
12" Our Lady of Lourdes - $70
12" Sacred Heart of Jesus - $100
Holy Family statue is $125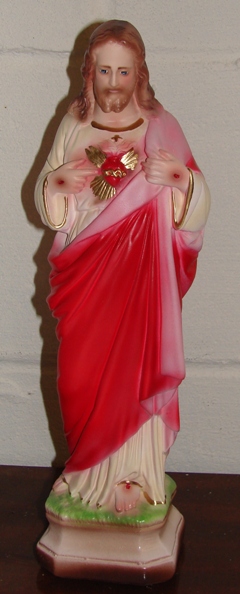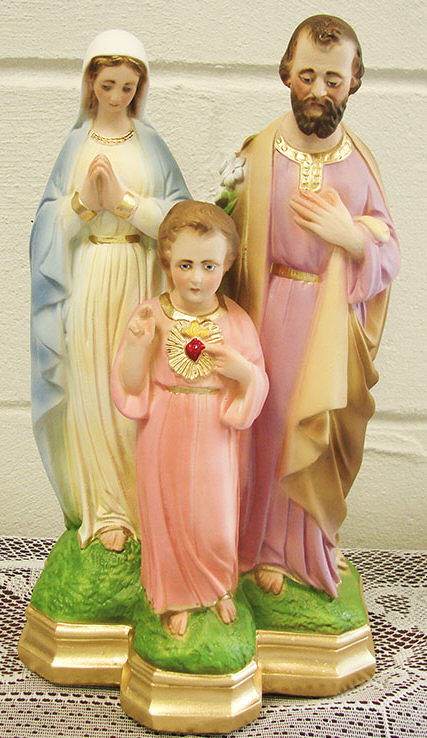 27" Statue of Our Lady of Fatima
$175 plus postage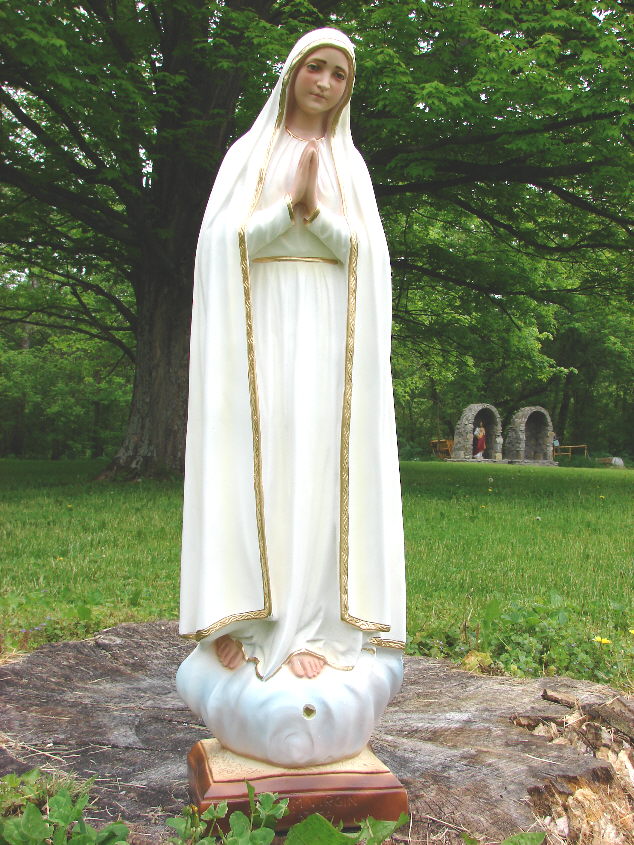 Get a canvas print of Mary's image
with a sliver of glass and a little
bottle of Jesus and Mary water.
The glass will be fixed behind the
back of the picture.
$200.00 plus postage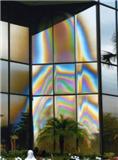 Dan called and gave the report to me, when I hung up I saw this rainbow and took a picture for him.