Mary has requested that the daily message be given each day to the world. It is read nightly at the prayer service from her Image Building in Clearwater, Florida, U.S.A. This is according to her request. All attempts will be made to publish this daily message to the world at 11 p.m. Eastern time, U.S.A.

---

We acknowledge that the final authority regarding these messages rests with the Holy See of Rome.

---
---
A Prayer for Intimacy with the Lamb, the Bridegroom of the Soul

Oh Lamb of God, Who take away the sins of the world, come and act on my soul most intimately. I surrender myself, as I ask for the grace to let go, to just be as I exist in You and You act most intimately on my soul. You are the Initiator. I am the soul waiting Your favors as You act in me. I love You. I adore You. I worship You. Come and possess my soul with Your Divine Grace, as I experience You most intimately.
---
Messenger: Include Our Lady of the Holy Spirit Center in 6:20 prayers.
---
Jesus speaks: On this feast of the Annunciation I wish My Mother's picture Our Lady of Grace to appear here.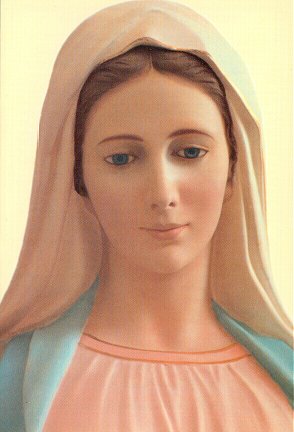 Mary speaks: I LOVE YOU MY CHILDREN - I APPEAR TO TELL YOU OF MY LOVE AND THE LOVE OF MY SON JESUS.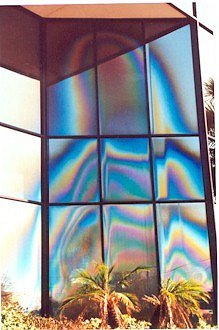 TODAY IS THE FEAST OF THE ANNUNCIATION.
---
March 25, 2000 - Second Message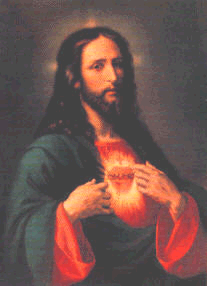 Jesus speaks: My dear ones,
The store is not the focus of the Mary Image Building. In building up the Rosary Factory and the store you have had to focus on this. The pilgrims should come in buses to the image, especially Spanish speaking people. There should be elderly and high school and college students. The store must be manned with competent help.
The Rosary Factory is important, short rosaries should be played while people work there. Live rosaries also can be used. Unless the people in the core group use the live rosaries as a daily diet you will have problems. I speak to you daily, daily in those rosaries.
I want the people designated to do the rosaries at the Centers. It is important when I instruct you to do a rosary that is in the book that the parts are taken.
It is crucial that bus tours are organized and the people invited to come. The rosary given should be one they wish to pray. The school rosaries of Walter are very nice. These should be given away on the outside. You need to invite bus loads to come. They need to come to pray. You can pray the rosary and prayers with them when they come and give them the prayer manuals and Holy Spirit books. Tell them to go away and pray every day, the Lady wants them praying at 6:20 as a body, I want them praying at 6:20 as a body.
Easter is a most important time of the Church year and Holy Week. Rosaries will be done from the Passion and the Easter cycle. I wish Joe to be there. I do not wish the site to be left barren on My feast days. When pilgrims come, the most important thing is for you to contact them. Tell them about the Internet if they have access. Tell them mostly to pray the prayers and the rosary and consecrate their hearts. Tell them about the Rosary Program. Have Rosary Program packets readily available for school teachers and educators. Have the Parents and Children's Rosary Book available for the teachers. You must promote the priestly newsletter, especially for priests and religious.
My men, I cry and My Mother cries because the funds are not available to support the building. The Father has asked for donations to purchase the building. It is a big drain on the budget to come up with the payment every month just to stay there. In the whole history of the world, there has never been a visible sign given on any building such as this and yet you do not see the Virgin and will not help to even keep the building. You spend millions of dollars on roads to lead to football stadiums and no one comes to My Mother's Image Building.
I do cry. She cries. She cries bloody tears, for you are a thankless race that has abandoned your God. You do not pray to God as a race. Oh, My men, when the children come home pregnant and they indulge in sexual pleasure and drugs, you hide the facts under the rug and go on your merry way.
Your children are dropping over spiritually dead before you - that does not even get your eye. You hide it.
YOUR SOCIETY IS ILL.
MY PRIESTS AND MY SCHOOLS, YOU MUST INSTRUCT YOUR CHILDREN ABOUT THEIR SOULS. YOU GO ALL OUT FOR SPORTS AND WHAT HAVE YOU AND YOU WON'T PRAY THE ROSARY AS MY MOTHER HAS TOLD YOU. YOU WILL SUFFER WITH YOUR CHILDREN. YOU ARE TEACHING THEM GARBAGE. TAKE YOUR HEADS FROM THE SAND. MARY APPEARS AND SHE CRIES BLOODY TEARS, BUT YOU DO NOT LISTEN OR SEE HER.
THE IMAGE IS FOR THE WORLD. IT DOESN'T HAVE TO BE TRANSLATED IN DIFFERENT LANGUAGES. ONLY YOU, MY PRIESTS, CAN HELP ME TO LEAD THE PEOPLE TO MARY. SHE CRIES TO YOU, HER PRIEST SONS. YOU PERSECUTE THOSE PRAYING FOR YOU AND BEGGING THE EARTH TO PRAY. THEY BEAT ME, THEY PERSECUTED ME, THEY CROWNED MY HEAD, THEY LED ME TO MY DEATH.
LEAD MEN TO COME TO MY SITE AT 6:20 P.M. TO PRAY WITH YOU. COME TO MORROW, OHIO, AND CHINA, INDIANA, AT 6:20 P.M. PRAY IN CHINA, INDIANA, BEFORE THE BLESSED SACRAMENT. I AM WITH YOU AT ALL MY CENTERS AT 6:20. I WANT YOU COMING and praying at Our Lady of the Holy Spirit Center and Immaculata at 6:20 P.M. Even if you pray outside, I want people praying at Tom's Farm whenever possible, by the river. I am present in a special way whenever these prayers are prayed at 6:20, and My Mother is there in a special way, too. I listen to your prayers. I pray with you, Mary prays with you.
Get bus loads of people to come for candle services at 6:20 p.m. to pray the prayers. Tell the people Jesus and Mary have asked them to come and pray at 6:20 p.m. and to take the booklets home and pray the prayers.
PLEASE have all the languages available for praying the prayers. Give the pope and all the clergy the photograph with Mary's image on it and the address on the back of Shepherds of Christ P.O. Box 193, Morrow, Ohio, 45152-0193. Have PHOTOGRAPHS, PHOTOGRAPHS, good ones available as on December 17. People will give donations for materials if you lead them to pray. They should give a donation just to support the site so you can keep the site and do the work I have sent you to do. I do want the apostles there talking to pilgrims. You are missing the opportunity of sending the pilgrims to pray the rosary before the image by candlelight as My Mother and I request.
That should be enough, a rosary before the Blessed Mother's Image. Believe it, My chosen ones, Mary is there in a special way and healing graces are granted from your God for Mary's children who come to honor her and pray to her to ask for help for your world.
You are missing the main focus, to get people to come to pray. At 6:20 tremendous graces are granted from heaven for those who come to pray under the image. You, My earth, have had the building over 3 years at Drew and U.S. 19 and only a handful of people come to pray. You won't even come up with the funds to help purchase the building, or come to gather to pray.
I CRY TO YOU.
I CRY, I CRY, I CRY.
On this feast of the Annunciation people should be flocking to their Mother to pray. Why do you not see her? If you came and sat a while and prayed the rosary, you would receive such grace.
For all that come over Easter, I want apostles available. I want people to come and pray. I want the Stations at the site with the Stations I gave and the Imprimatur Stations available for schools. I wish some Stations erected as soon as possible at the site and in China, Indiana, and Morrow, Ohio, on the grounds. When you walk the Stations and pray with Me, I walk with you as I did on Calvary. These Stations can be made at Immacualta and erected at Tom's farm. Papers should be made available at all places with the Stations on them. I want you to pray at these places with My Stations. I want the youth to pray the Stations, give them to your schools.
Kathleen and Doris can go to Florida over Easter. You should be praying with candles at all 3 centers over Easter. Others should come and stay at Morrow, Ohio, and pray there.
I beg you to invite the people to come at 6:20 p.m. to pray with you. I have requested 6:20, the little crowds anger Me. I am God, I ask you to pray at 6:20 and nobody comes. You haven't invited people as I have wished. Invite bus loads, have candles, tell them I am there and My Mother is there in a special way.
I cry to you. Donations are needed for the Rosary Factory. I plead and beg and plead and beg and they struggle so to get postage to send the priestly newsletter and to get tapes. There are no tapes because no one will help or answer My call. The Mass Book is ready to be printed with the Imprimatur and can be passed out in churches. My Father requested this early in 1997. This book would help all attending the Eucharist. It is My gift to you.
There are NO Rosary Books, Rosaries from the Hearts of Jesus and Mary with the rainbow. This book was published the same day Mary appeared on the building. This book is so important during Lent. These rosary meditations were given from My Heart and My Mother's Heart. Whenever you pray them you will receive tremendous graces; but the meditations must be available. I beg you to get this book published. It hurts My Heart you are holding it back.
There are coloring books for children and books for nursing homes. The Blue Books (coming soon!) and Nursing Home Books are available to print out on PDF files.
Oh help Me. Please help Me. On this feast of the Annunciation carry My message of My love and the love of My Mother to the world.
Oh, I cry. I cry, I cry, I cry, I want you to help Me. I wish Emily to go to Florida if she is ready. If she does not go, I wish her services. I call out to Dan for his help. My apostles, I love you. I wish a special day to call the apostles to China: June 13, 2000. I wish all apostles to be taken in as Apostles of the Sacred Heart from China, Indiana, June 13, 2000. I wish three solid days of adoration. I wish all who have chosen this apostle way of life be recognized as My Apostles of the Sacred Heart, My Shepherd of Christ Apostles. You will have months to prepare for this. I will expound more on the Internet of the commitment of one as an apostle. This will be the initial recognition of Apostles. This will be a time of commitment for all who choose to do so. The levels of handmaid and servants have been recognized by special ceremony. I wish also to recognize all apostles individually and ask them to commit formally. On this feast of the Annunciation, I ask all apostles and would-be apostles to formally commit their lives to this calling in this formal recognition ceremony June 13, 2000, in China, Indiana. More details will be given.
I am so grateful for all your work and the time given to Me.
I love you so dearly as My beloved apostles, handmaids and servants. Fred will be recognized as an apostle on this day. His commitment is to the priesthood, but he will be recognized as an apostle until the formation takes place. I ask you to pray for all My levels of commitment.
I love you so much.
I am Jesus, you Savior.
I love you.
I love all the members, associates, apostles of the Eucharistic Heart. Apostles of the Eucharistic Heart are invited to come and spend a retreat at China, Indiana, especially during this special recognition ceremony June 13, 2000. Apostles of the Eucharistic Heart will not be recognized unless they are Apostles of the Sacred Heart following the rigorous prayer life. This ceremony is for Apostles of the Sacred Heart, but Apostles of the Eucharistic Heart of Jesus and all associates are invited and I so desire them to come for this occasion at St. Anthony's in China, Indiana. This is My Eucharistic Center for the world. At this special time, I wish hours and hours of Eucharistic adoration - 3 solid days - from the Shepherds of Christ members praying for the Church, the priests, the world and especially for the Movement and all Centers.
I love you so much.
I AM JESUS CHRIST, I AM THE SACRED HEART OF JESUS.
This will delight Me in June during the month of My Sacred Heart. I love you so much.
I wish all to encourage all people to consecrate their hearts to My Heart and Mary's Heart in May and June. I wish postcards (with Don's picture) be circulated for this consecration.
I BEG you to make an all-out effort to spread the rosary program to schools for May. My Mother wishes all to pray the rosary in her month. This would make a good present to your Mother for Mother's day, your concerted effort to get the consecration cards, rosaries and rosary aves in schools.
Mary wants you to do this for her.
---
Mary's Message from the Rosary of August 27, 1996
Mary speaks: I stood beneath the cross of my Son, and my Heart was in such pain for I saw Him before my eyes. I saw Him covered with blood. I saw Him die. My Heart, my children, my Heart to watch my Son, but my Heart, my Heart, how I suffered for my little children of the world that give in to this world and give up the love of my Son. O my little children of light, I give you this message. Carry this light into the darkness for your Mother Mary, for I stood beneath the cross and I cried. I cried for the little ones. I cried for the young ones, the ones that do not care and will lose their souls. How do I make you see for you will not listen to me? What can I do? I come. I appear. I beg. I plead. I give you these gifts from my Son, and you reject me. I do not deliver messages very often anymore for I have been ignored. The message is the same. You do not read the messages I have given to you. Please help me. Help the little children. I appear. I appear. I appear, and I am ignored. I stood beneath the cross, and I cried. I cried, and my Heart was in such anguish for my little children, for I am searching for them this day as I searched for the Child Jesus. Please, please help me. I cannot hold back the hand of my Son any longer. I am Mary, your Mother. I ask you to help my children. You are my children of light.

Song: O Lady of Light, shining so bright, be with us this day, guiding our way, O Lady, O Lady of Light.

Mary speaks: I appear to you as Our Mother of Sorrows.
(End of Mary's Message)
---
MY VALENTINE FOR JESUS AND MARY
AND THE WORLD

I give my heart to
You Jesus and Mary on this day
February 14, 2000.
I promise to help spread the devotion to
the Hearts of Jesus and Mary.
---
Question for married couples and others in intimate relationships:
Q: How has praying together helped our oneness?
---
---
---
Copyright © 2000 Shepherds of Christ.
Rights for non-commercial reproduction granted:
May be copied in its entirety, but neither re-typed nor edited.
Translations are welcome but they must be reviewed for moral and theological accuracy by a source approved by Shepherds of Christ Ministries before any distribution takes place. Please contact us for more information.
All scripture quotes are from the New Jerusalem Bible, July 1990, published by Doubleday.
Revised: March 25, 2000
URL: http://www.SofC.org
Contact Information for Shepherds of Christ
Email: info@SofC.org
---
Shepherds of Christ Ministries
PO Box 193
Morrow, Ohio 45152-0193

Telephone: (toll free) 1-888-211-3041 or (513) 932-4451
FAX: (513) 932-6791